Snake print is sophisticated, fun and can be worn as the highlight or the neutral of an outfit. I currently have a few snake pieces in my wardrobe. One of them being this oversized, blue & black, velvet blazer. It was a gift from R.C. a couple of Christmases ago, and has surprisingly become a very flexible piece in my closet. I dress it up with heels or style it more casually with sneakers, as so in the pictures. This just goes to show that a versatile piece can be both a statement and a staple to any given outfit. It all depends on how you style it!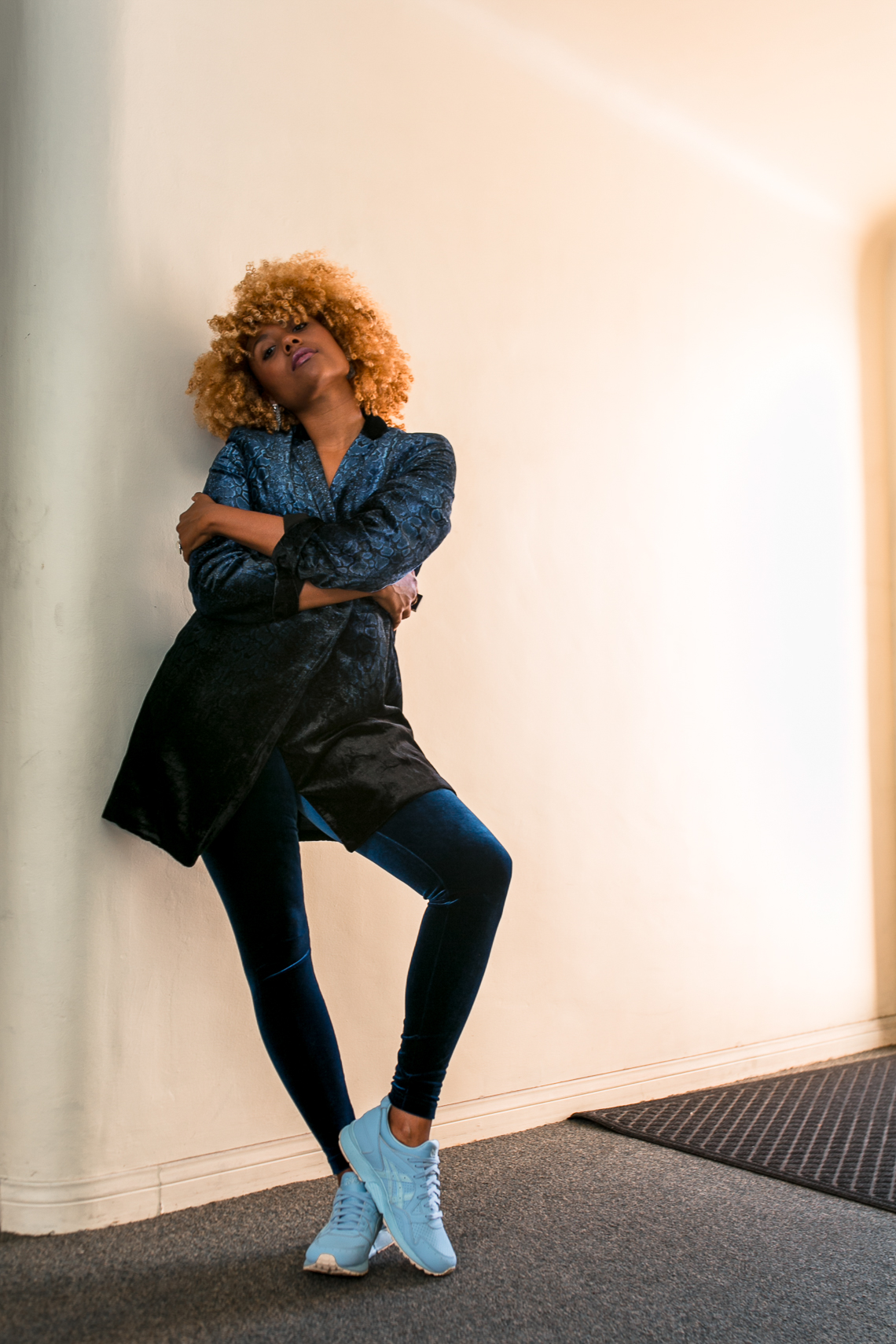 3 Subtle Ways To Wear Snake Print
1. Darker Snake Print Color Combos:
Find a print in a darker color combo, rather than the classic cream/brown/beige tones. The dark and light contrast of the colors in an animal print make it very bold, which is great, but only if that's the statement you want to make. Try to find the print in a dark blue/black or maybe a dark red/black.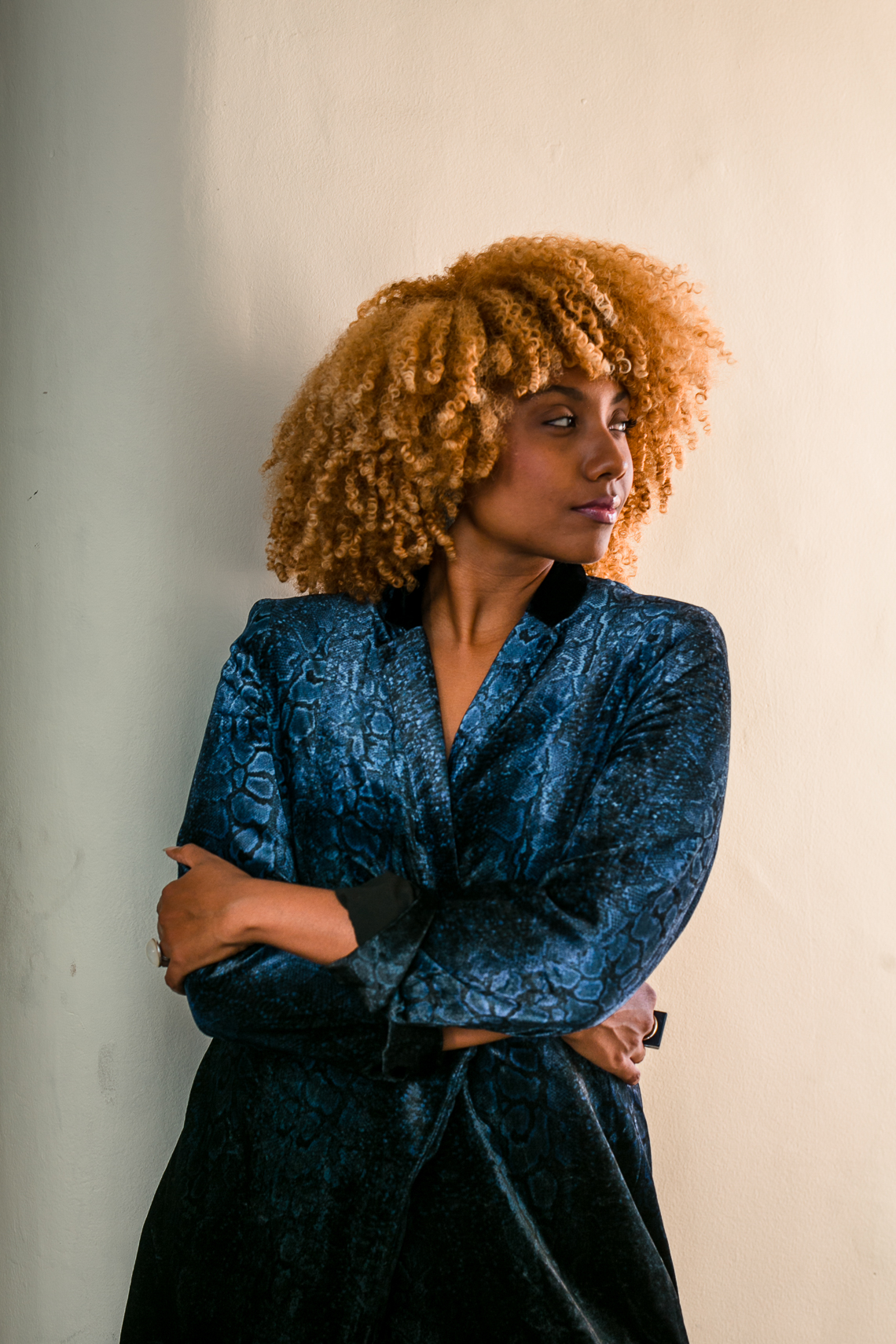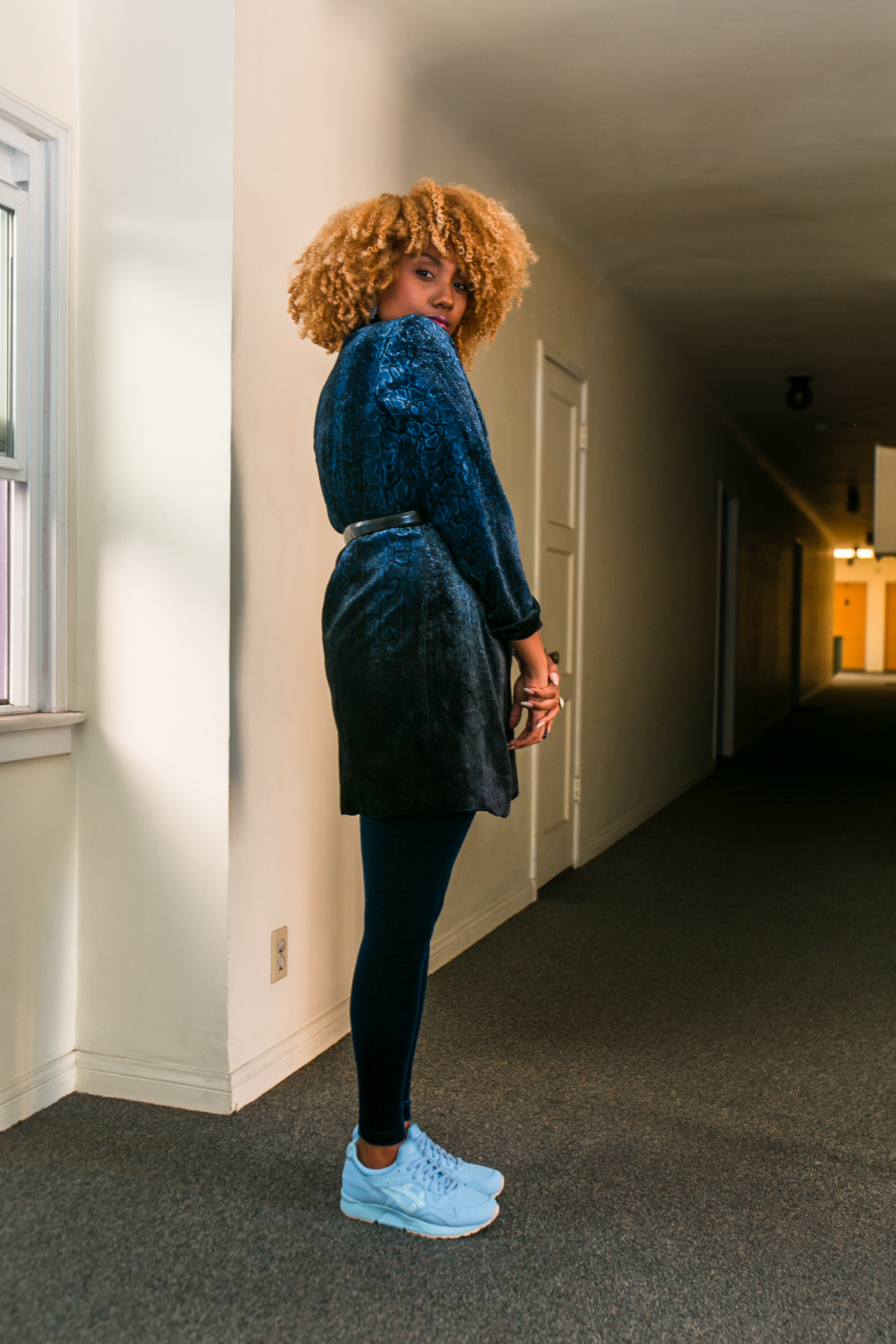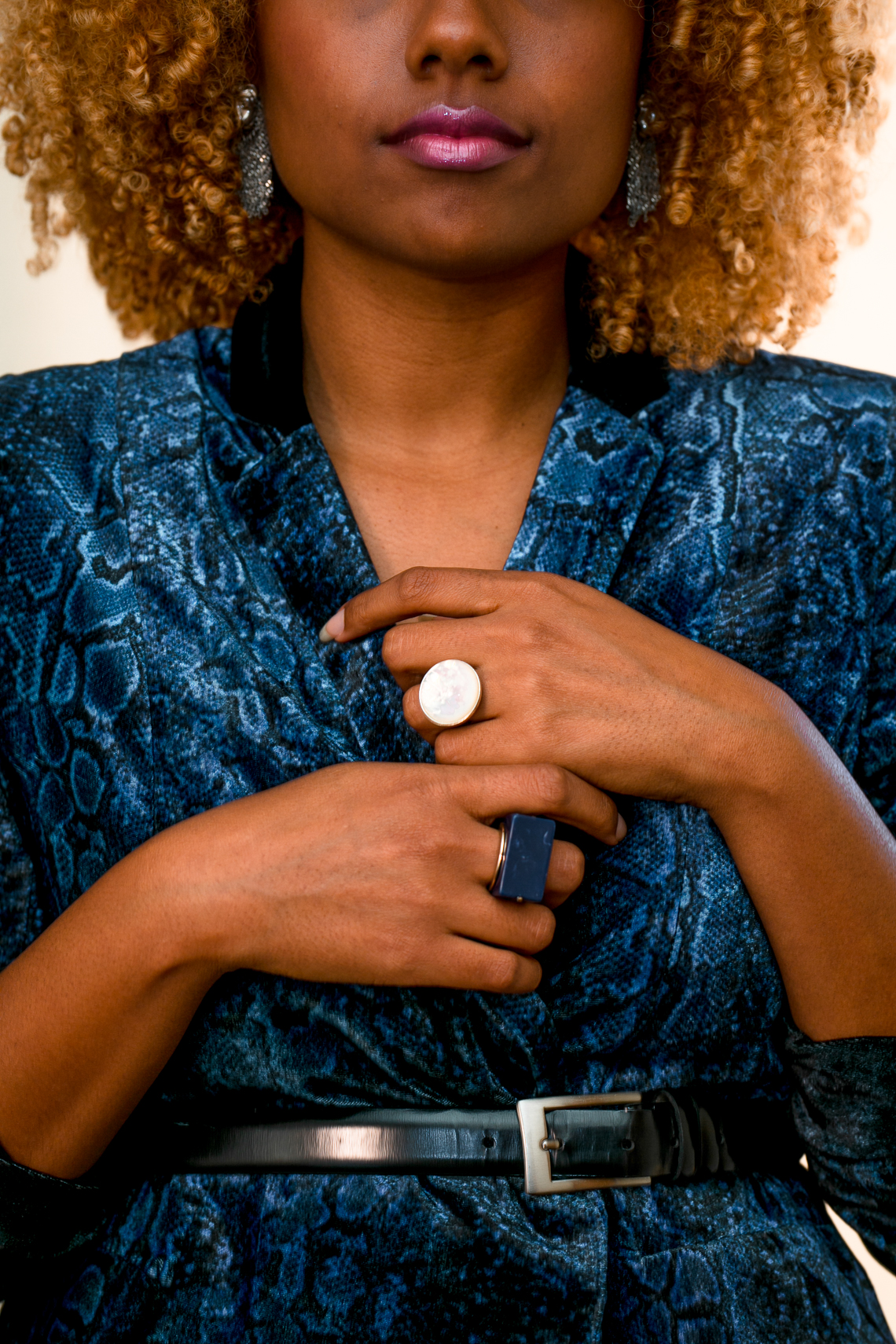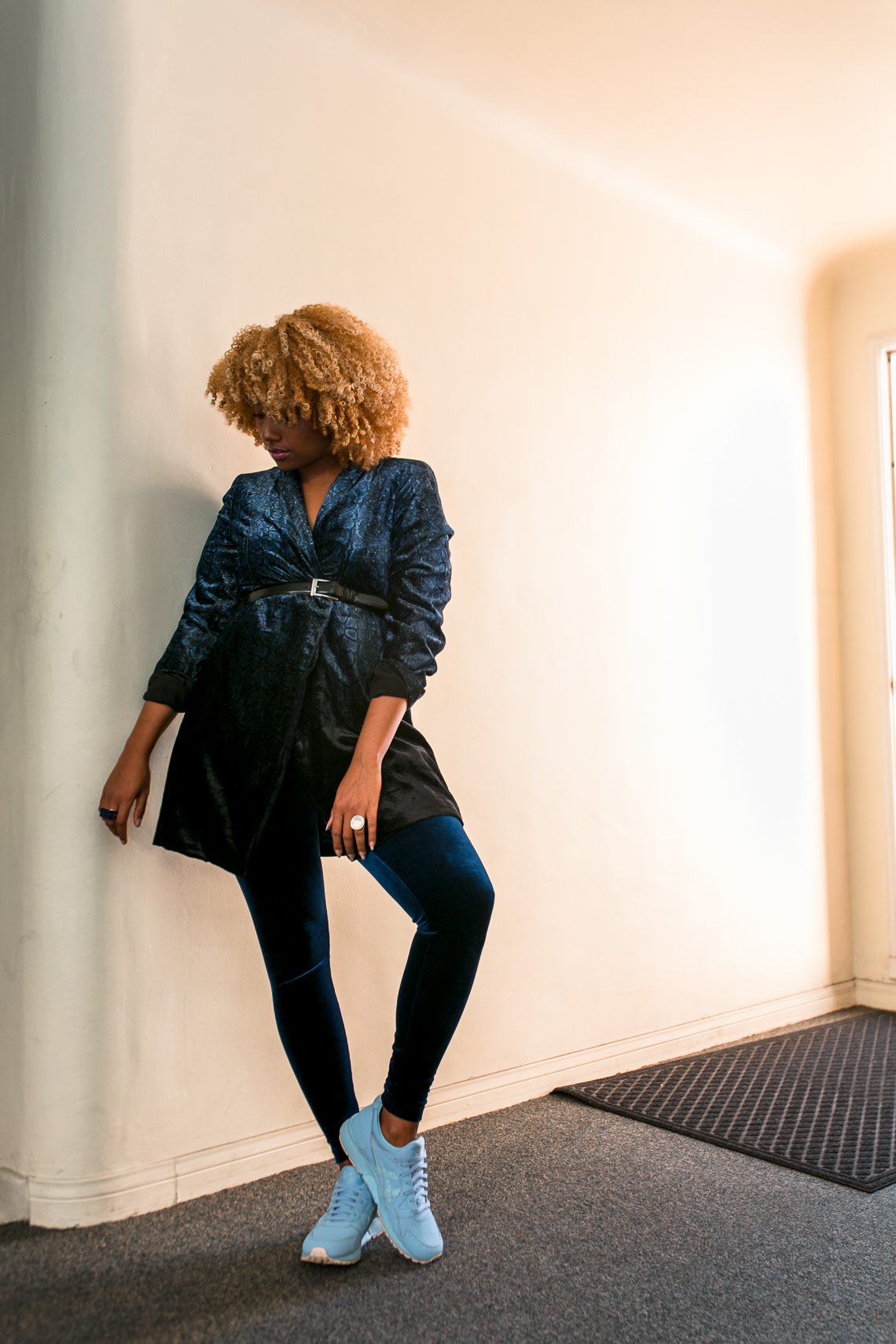 2. Layering Snake:
For a casual look, layer a cardigan or half opened button down shirt on top of a snake print top. This allows the print to be seen just enough for great detail without being overly bold.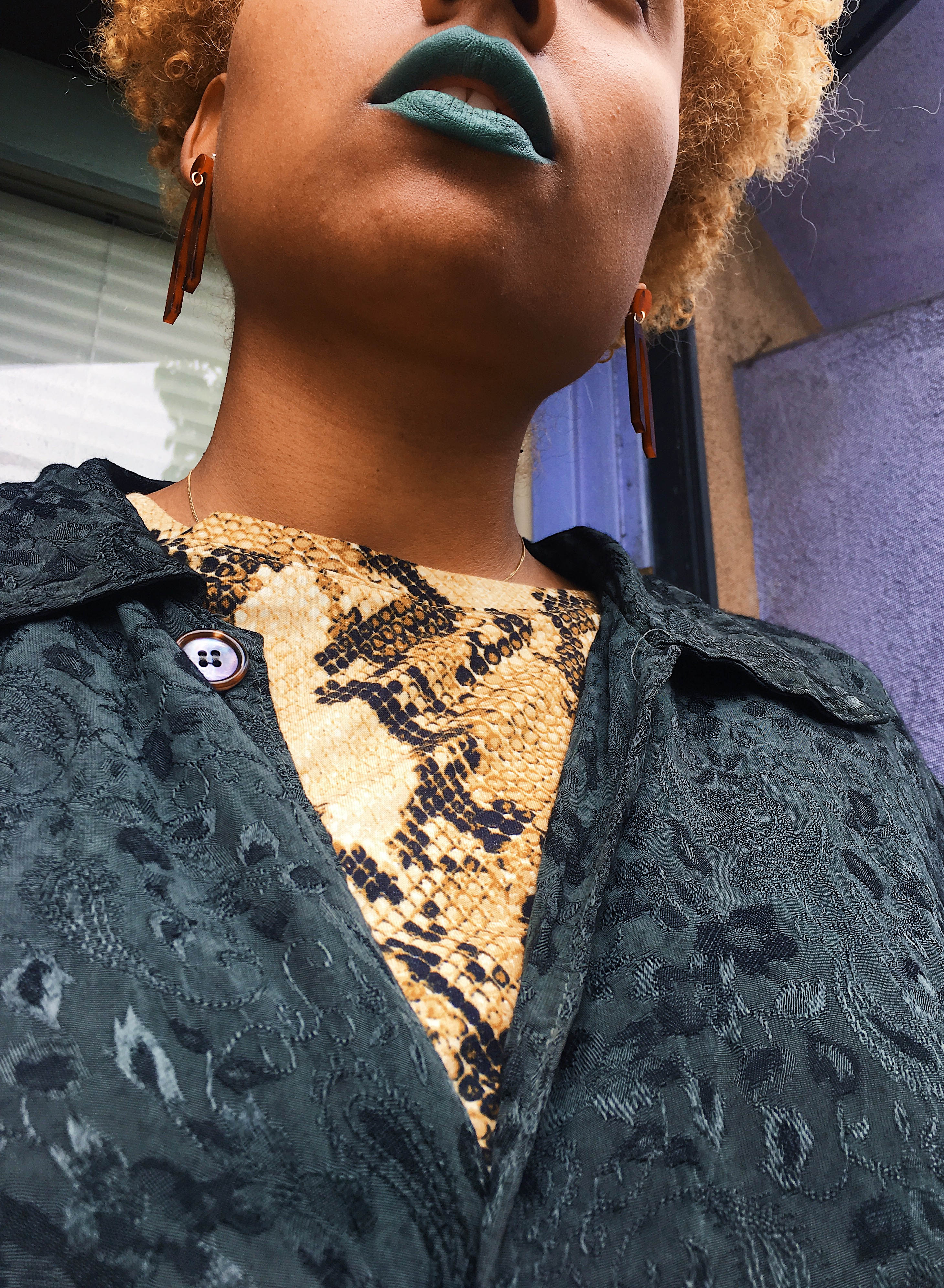 3. Faux Snake Skin Shoes:
Find yourself a pair of faux snake skin shoes or boots. Shoes tend to always make quite the statement about the person wearing them. However, with shoes being at the bottom of the outfit, they can often be missed. Adding a pair of snake print shoes to a simple outfit will surely add a subtle pop to your look without being overly "snaked out", if you will.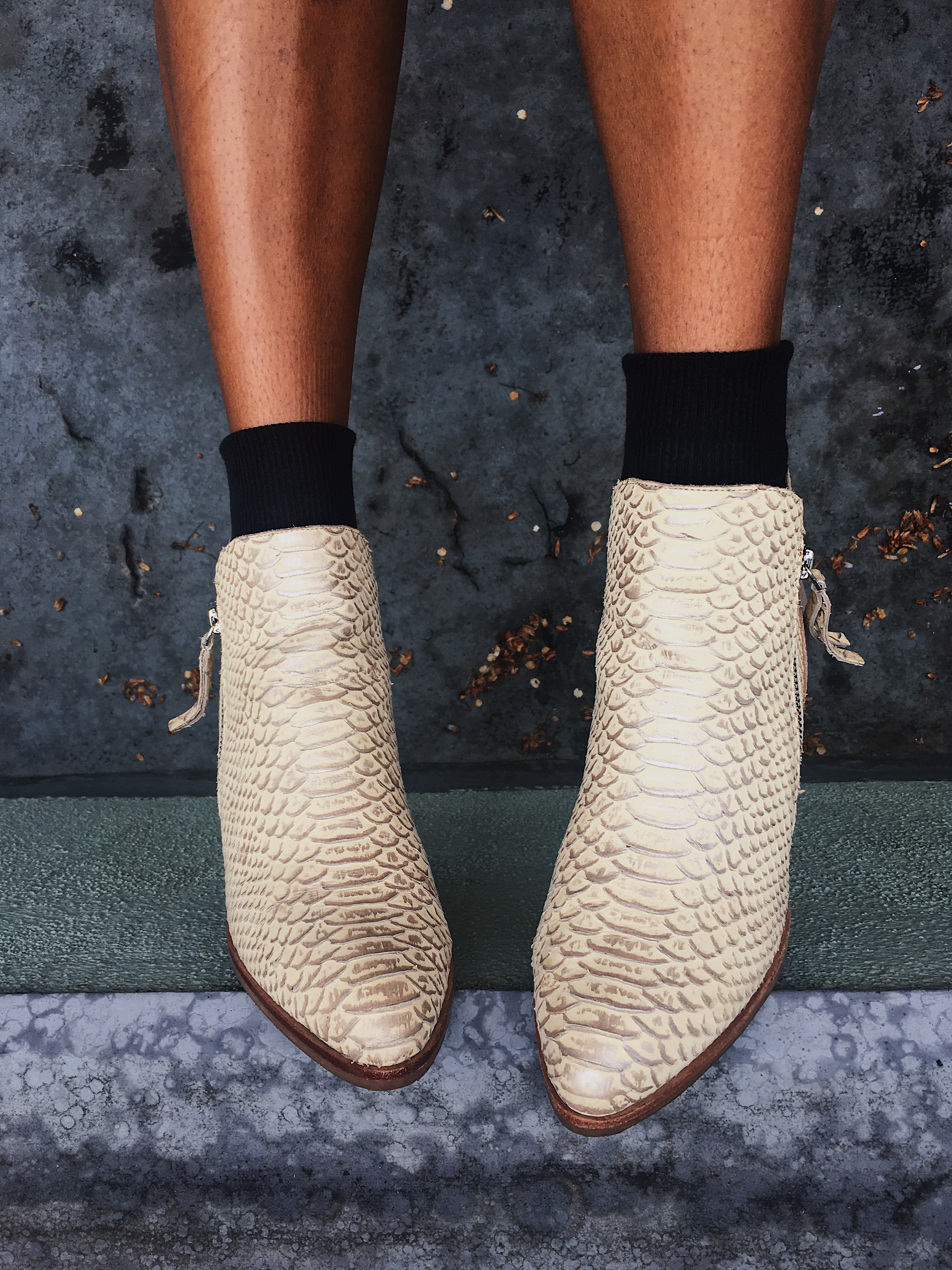 How do you feel about the popular reptile print?
All outfit details below, enjoy.
-KayGood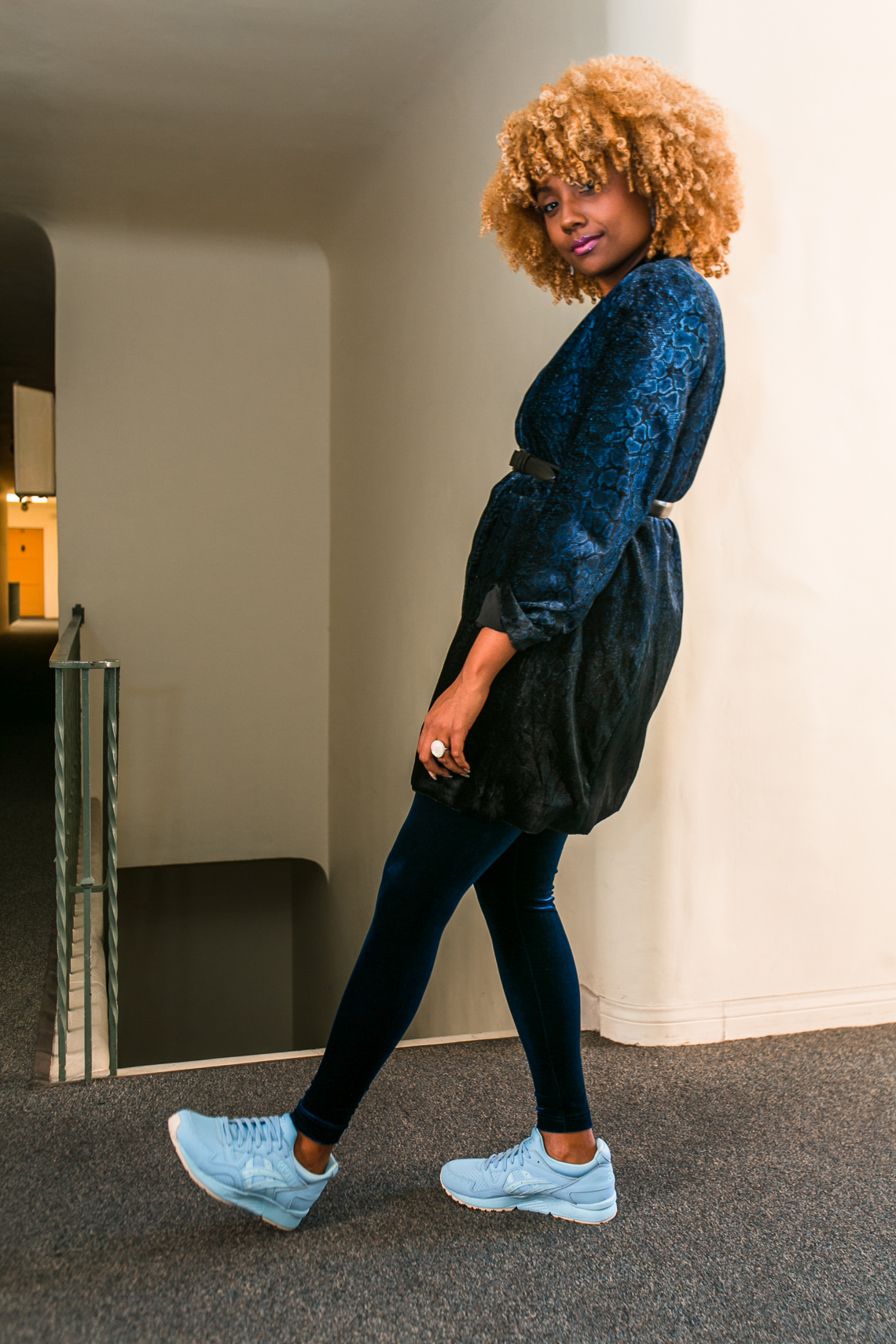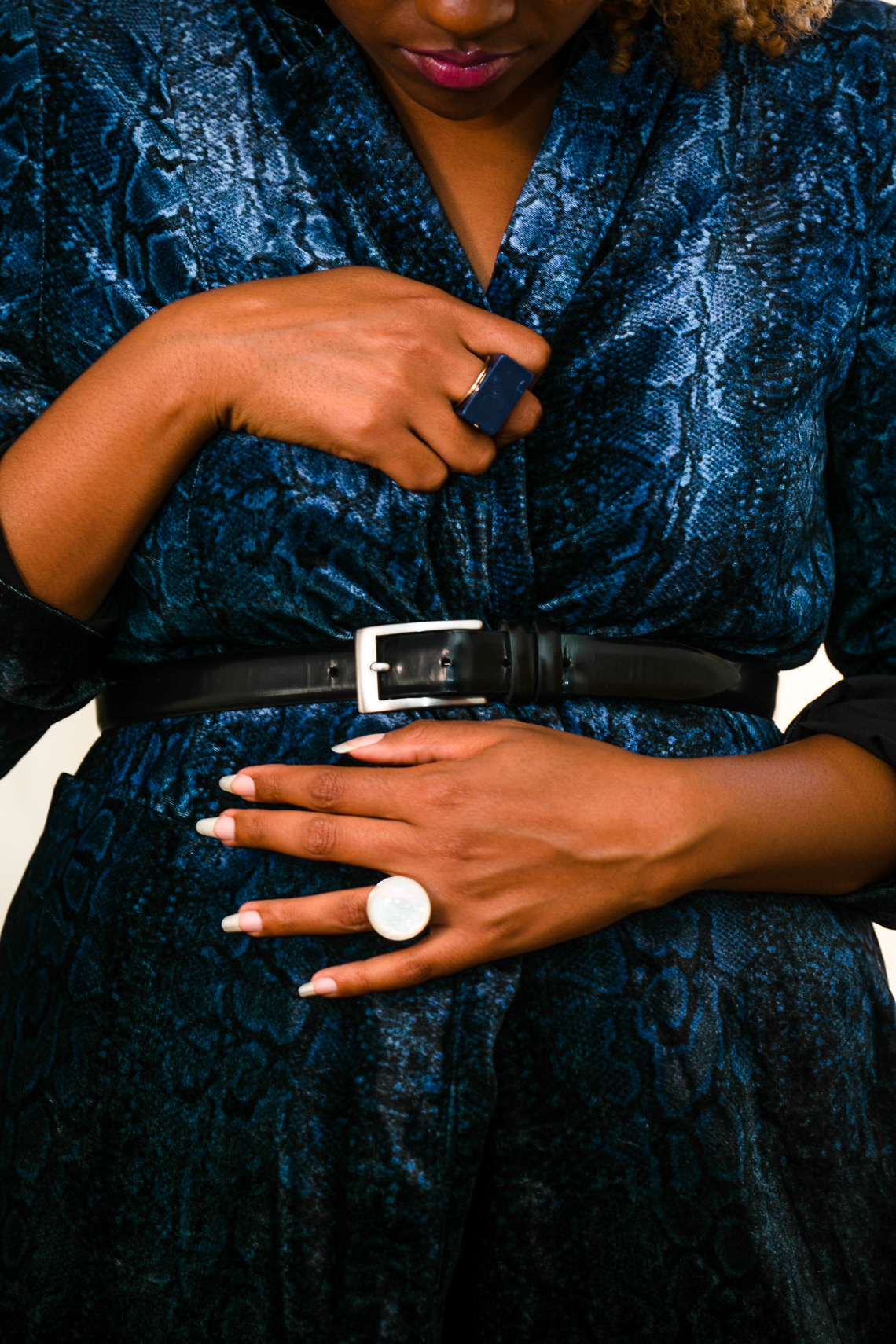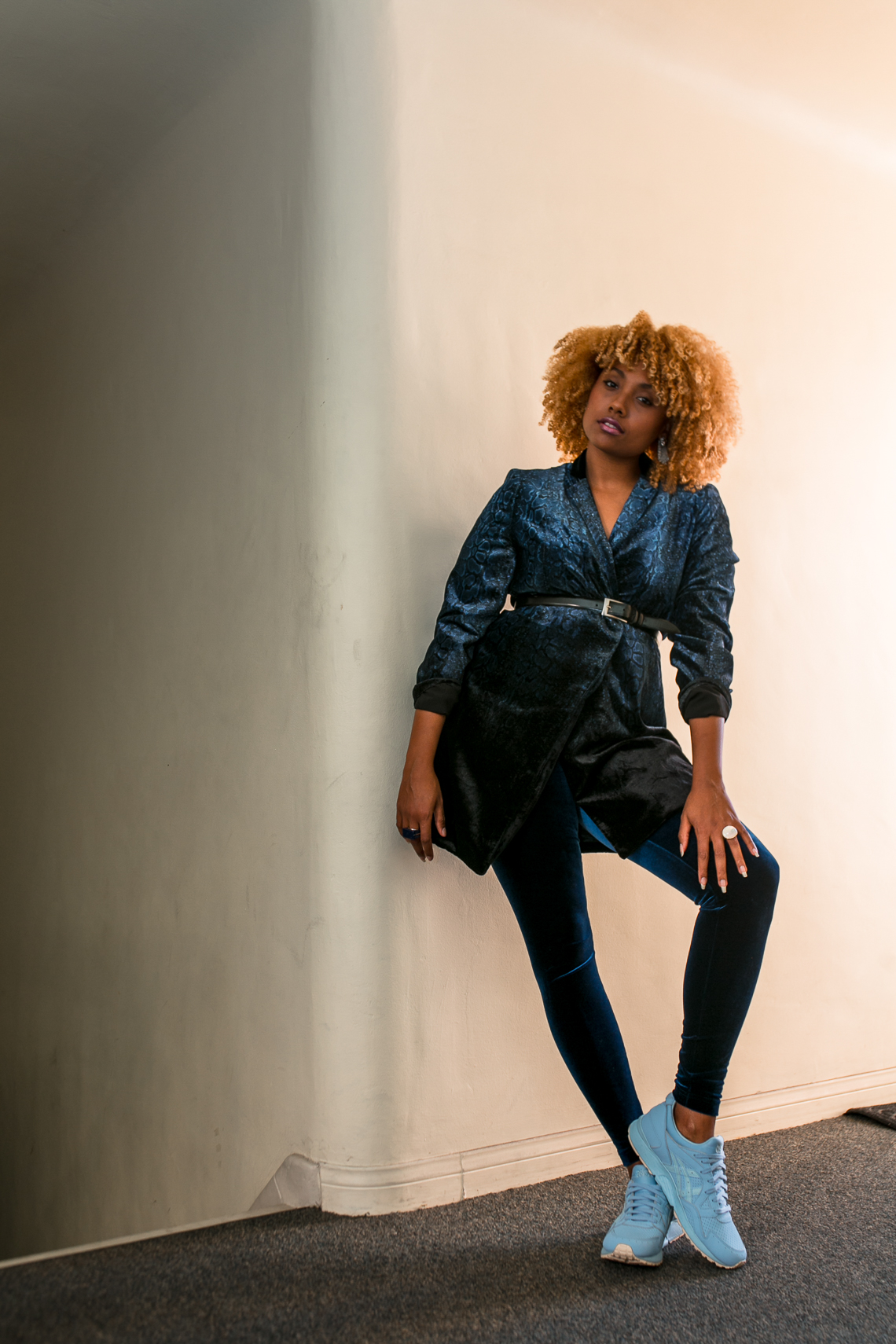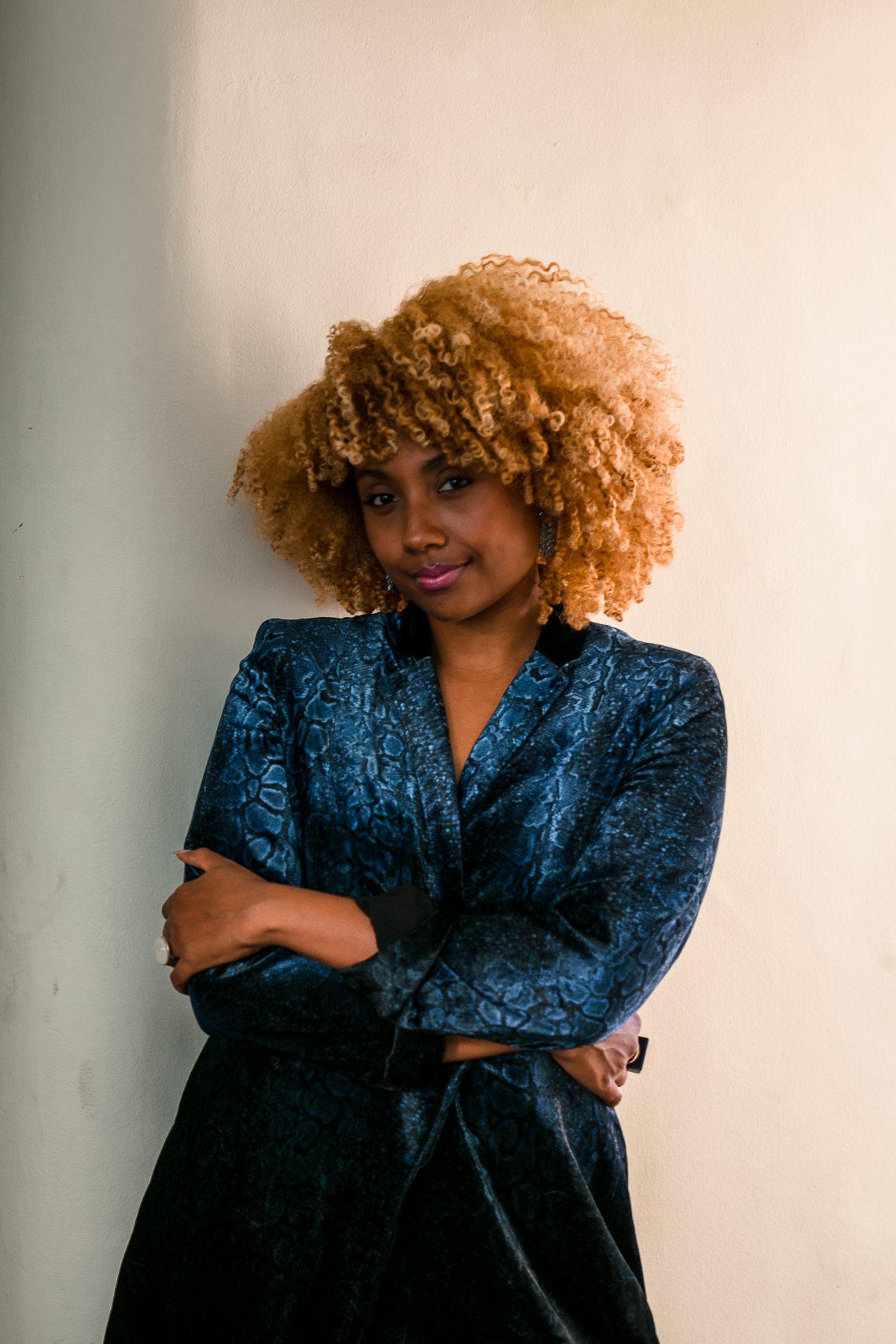 Outfit Details:
Blazer: Nordstrom Rack
Blue Velvet Leggings: American Apparel
Sneakers: ASICS Tiger
Red Tortoise Earrings: Creole Amour
Snake Print Tee: H&M
Booties: Donald J. Pliner