30 Meaningful Words, Part 3 (Words 21-30)
Accompanying these 30 meaningful words, "Wear Who You Are" is the message that I want to share with everyone. "Wearing Who You Are" simply means that we wear the clothes that we have for the lifestyle that we live. Our clothing choices should represent who we are on the inside, outwardly, and also be appropriate and comfortable for the things that we do from day to day.
Shoot Concept: To showcase my love for fabric and pattern design while simultaneously spreading the "Wear Who You Are" message.
Enjoy!
-KayGood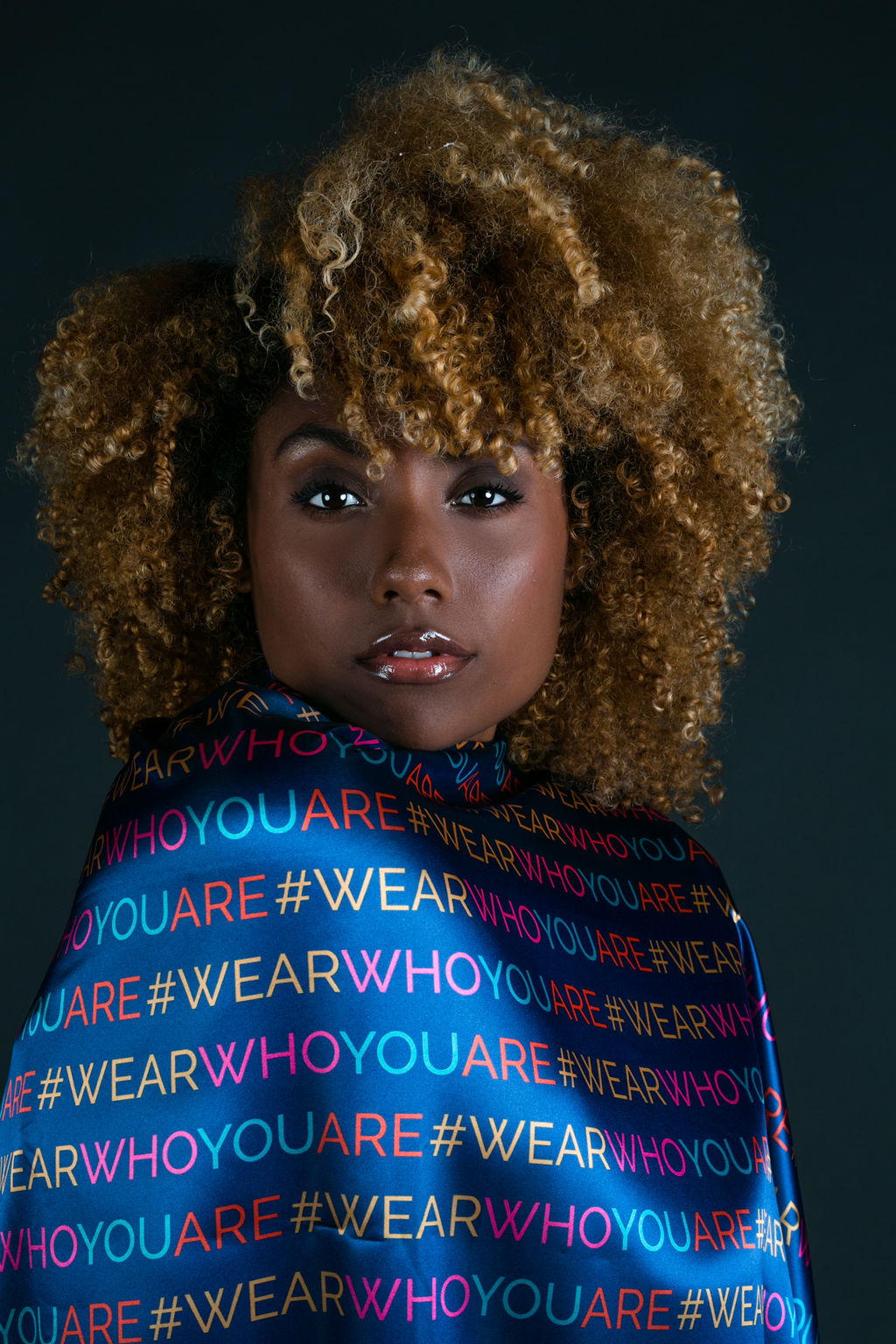 Listen – Sometimes people don't need us to talk. They just need us to listen. Actively listening is one of the kindest, most helpful things one person can do for another person, for free.
Thankful – It's easy to be thankful for the things that make us happy and make our immediate lives enjoyable. But when we get to a point where we are thankful for the trials and tough moments, that's when we are really truly thankful. Those hard times are the ones that teach me how to get to the good times gracefully.
Good – An opinion. A facade. A misconception. The word "good" has been intertwined with the word "positive", but they are not the same. What is good for you, may not be good for me. And you may say you are "good" just to be "positive" but in reality, you may not be good at all. Personally, I'm honestly still working on understanding the word fully.
Bad – We are all bad. And good, as well. We are not all one way or the other. But we pretend to be. And is that right? Or wrong? I recognize that none of us want to be "bad" to any extent, but we can't help that we are a mixture of both good and bad.
Create – This. Is. What. We. Do. The day that I realized every single thing on this planet that is not living or breathing, was CREATED by a human, was the day that I realized this is all that we are truly meant for. We create cars, homes, events, food, programs, software, tables, paper, problems, movies, music, clothing, roads, rules, societies, social constructs, emotions, trash, books, toys, balloons, televisions, laws, memories, more humans! We make EVERYTHING! That's all we are here for, so that's what I am going to try my best to do while I am here.
Discipline – Probably one of the hardest things for many of us. I think discipline only kicks in when we really know what we want in life. When we really want something, we straighten up and make the best decisions to get what we are after. But without the passion behind it, we seem to fall short of discipline. Or at least I do. Giving in to cravings or desires is easy when you don't really care about losing weight, or saving money, or being better at something, or quitting a bad habit. I have to REALLY want it, and then the discipline will kick in.
Speak – Words are so powerful. I've learned that speaking slowly, and being cautious about what I let fly out of my mouth is wise. Spoken words mean so much more than we think. Both for us and for others hearing them. I think this will always be a work in progress for many of us. Think, really THINK before we SPEAK.
Consistency – It can be so challenging to form good habits. And one of those reasons is because consistency is so challenging. In a world that doesn't always allow us to get our way, forcing us to go with the flow of things, it can be easy to live inconsistently. Finding as much consistency in my life as possible helps with mental clarity and helps me see progression in my work.
Inspire – I used to think this word only described certain monumental people. But really, everyone can and does inspire someone else. The best (and the worst) part about it, is that we don't always know who we are inspiring. But we can always know that someone out there, whether it's a peer, a coworker, a child, a parent, a supporter, a spouse, or a stranger – someone is looking to us for the answers. Someone is waiting for us to conquer our fears so that he/she knows that they can do it too.
Style – I believe that style, is something very personal, and very different from person to person. Style, is really based on a persons life and how he or she moves through life. His/her style is a representation of what he/she does, and where he/she goes. The thing to know is that we don't always know where we are going in life, or what we want to do, and I think this shows in our style and what we choose to wear OR not wear. Our style can be an indicator for where we are in life, and should be an outward representation of just that.