How To Develop Personal Style
Personal style is, for a lack of better words… personal. And honestly, we complicate the concept entirely. For some, a stylist or a fashionable friend can help us decide what looks good on our bodies or what clothing is worth spending our money on. However, developing personal style CAN be done on our own, simply by curating our own personal clothing preferences. These preferences give us guidelines to follow when we shop for new clothes, when we get dressed in the morning and even when we're packing for a trip.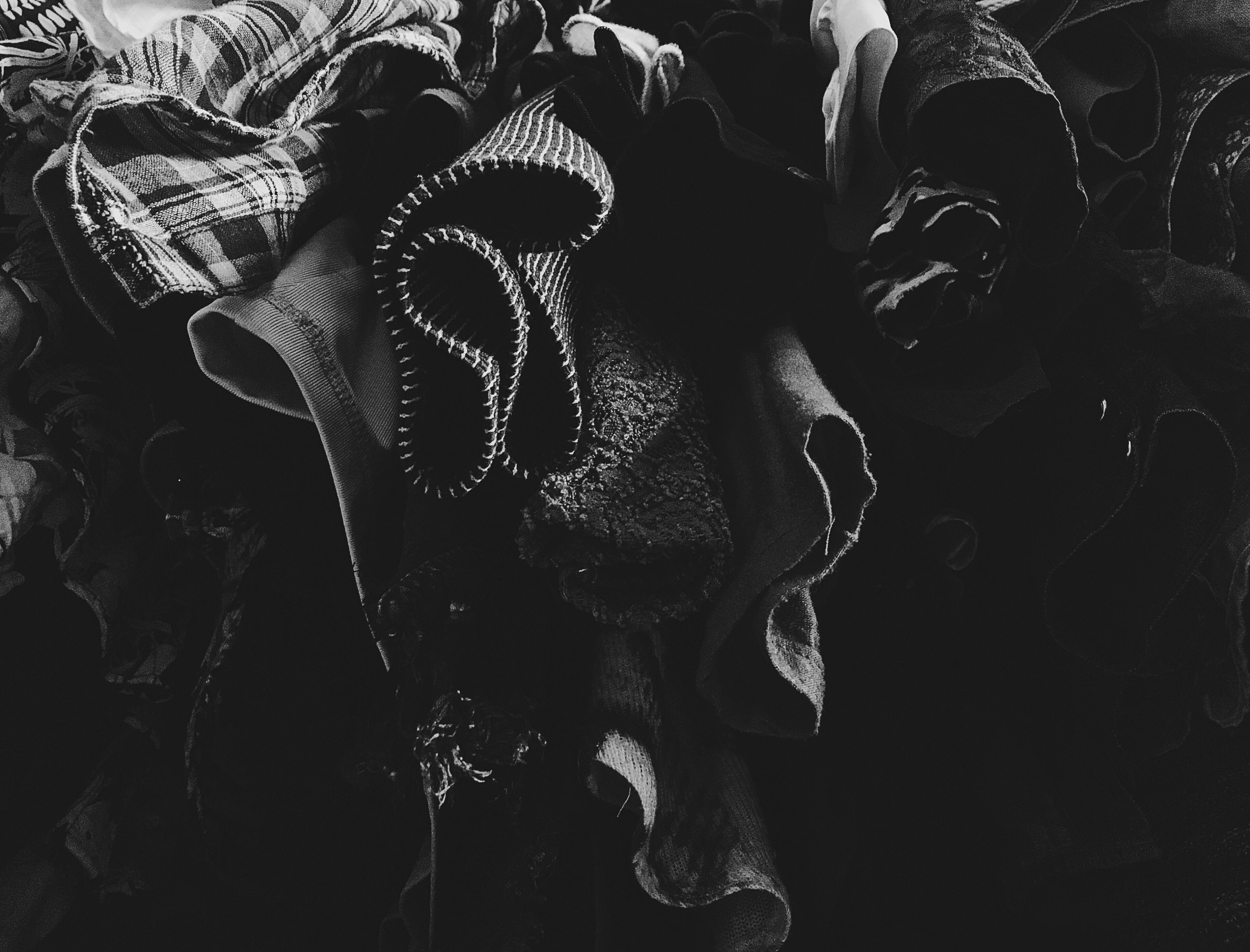 Jumping right in (because remember, this isn't supposed to be complicated), here are 5 ways to start creating your personal clothing preferences, which will ultimately help you develop your TRUE personal style. Once you've curated your preferences, people will begin to recognize you for your specific and consistent clothing choices. As your friends start telling you "this looks like something you would wear" or "I thought of you when I saw that new collection" you will know that you have created a style that is your own.
See how to wear sneakers with dresses here!
5 Preferences That Will Help You Develop Personal Style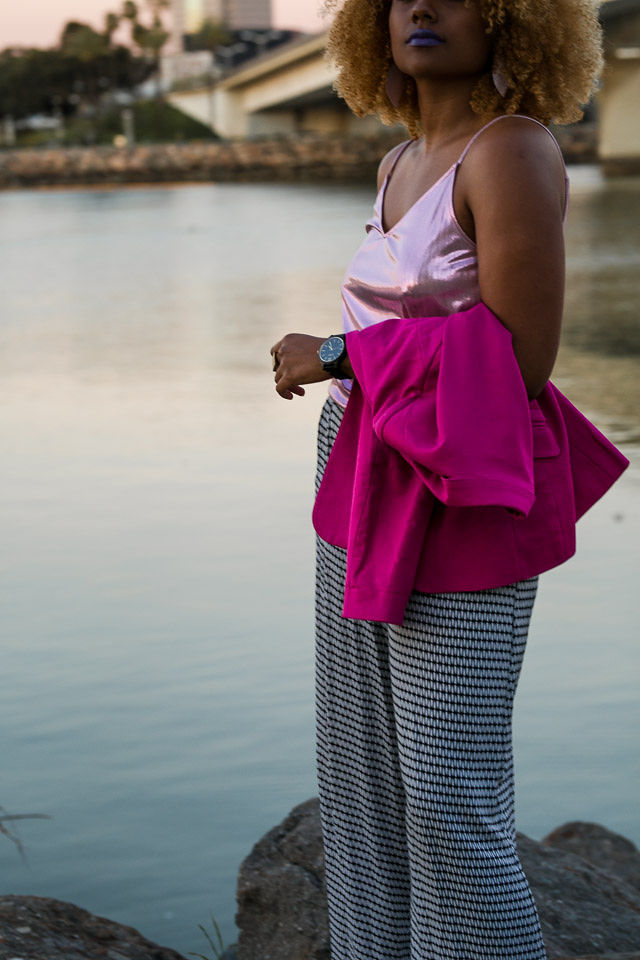 Preference #1: Choose to wear colors that look the best on you, from YOUR perspective.
Not from what the magazines say, and not from what other bloggers say either. Choose to wear colors that represent your personality and the message that you want to give the world. Avoid dulling your brights or brightening your muted colors for the sake of others if it doesn't represent you, or who you are becoming. Change is wonderful, but only if it's from within. These chosen colors become your go-to's, and people begin to associate you with those colors. Lastly, there is no minimum or maximum amount of colors that you can choose for yourself, they just all need to speak to you, for you, about you.

Preference #2: Choose to wear silhouettes that bring out the best of your figure, from YOUR perspective.
Fit is everything. I think many of us will agree on that. However, opinions about what is "good" verses "bad" fit won't always align with each other. Baggy and skin tight trends pull us in all sorts of directions as to what looks good today, in the "right now", but what are your true fit preferences? Decide, definitively, what silhouettes make you and your body look and feel amazing. Find those styles and make them your long-term preferences. Of course over time our bodies will change and so will our taste. However, having preferences about what styles work for us make getting dressed so easy because flattering silhouettes mix and match well with other flattering silhouettes.
See 10 simple DIY closet organizing tips for any closet!

Preference #3: Choose fabrics that work well with your body, that you LOVE wearing.
There are so many fabrics to choose from these days, and they all come with pros and cons. Some wash better than others, some flow better, some wrinkle less than others and some don't show sweat as much as others. It's important that we choose fabrics that bring us joy to wear and care for. When you have fabric preferences, this helps you steer away from buying unnecessary clothing items that you may only wear once because it's too hot, or it wrinkles too easily. Even if that item fits your color and silhouette preferences, depending on the circumstances having that fabric preference is key to your personal style and wardrobe choices.

Preference #4: Have brands that you adore and stores that you love to shop at.
This might be a no brainer for some, but there are many of us that don't have preferences about where our clothes come from. And honestly, it does not matter AT ALL what stores any of us choose to purchase our clothing from. However when developing personal style, it is really helpful to have some favorites. Knowing our brand and store preferences take out a lot of the guessing work for us because we know they will probably carry the same fit and fabrics that we always like. Having trusted brands in our preference arsenal allows us to continue growing our wardrobes towards our personal style.

Preference #5: Be aware of, but do not confine yourself to, your favorite "style types." i.e. Preppy, Sporty, Boho, Retro, Vintage, Trendy, Minimal, Eccentric etc.
Categories of style do not have to be something that we subscribe to wholeheartedly. And as a matter of fact, we shouldn't! We should, however, be aware of all the options that are out there so we can choose the styles that best fit with who we are. We want to choose styles that truly express our views and perspectives. But also not limit ourselves to the confinement of one boxed in category. For example, you wouldn't necessarily want to say that my personal style is "boho" because that's not personal. But if you say that your style is mixture of boho, retro and a little edgy, well then you've created yourself a little fashion cocktail called my personal style. Not to say that someone's true personal style can't embody everything that is boho, but if we are looking to really create a personal style that is our own, we have to dig deep for the  w h y  and make fashion decisions that essentially are unique to our personal preferences.
See 10 questions to determine if those clothes are worth buying!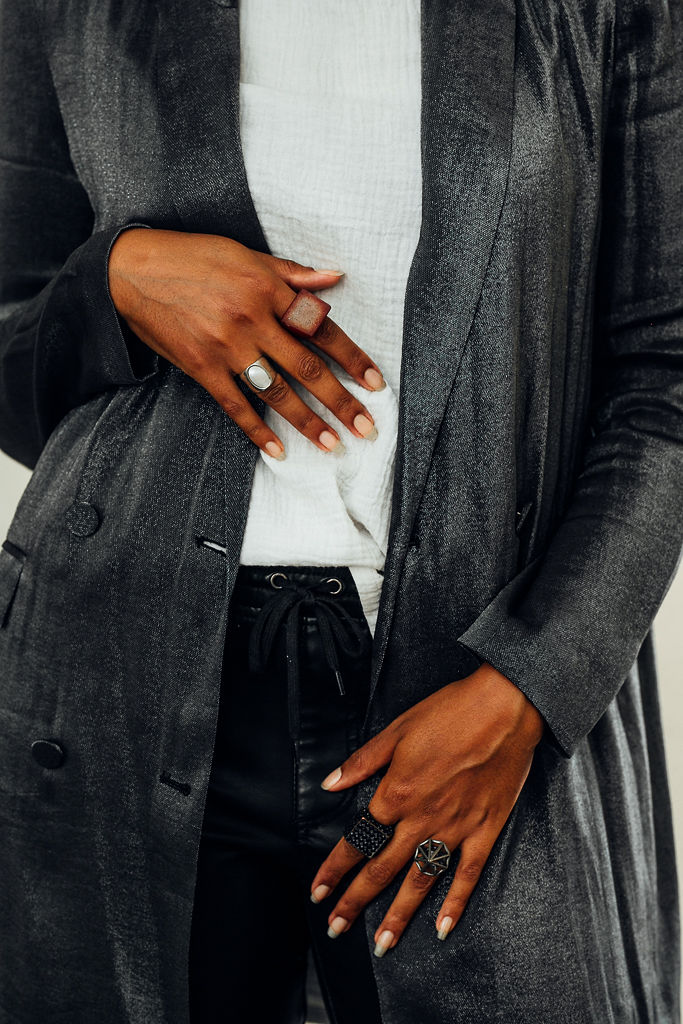 And there you have it. Five preferences and a few paragraphs later, you're ready to curate your style. I suggest a great place to start organizing your ideas is Pinterest. Create a board for each of these five preferences and start filling them with images of styles that speak to you. Here's a link to my boards to see some of my organization.
Enjoy. =)
-KayGood