Reflect
I try my best to create new years resolutions at the end of each year. But what I fail to do, or what I haven't made a huge priority of doing in the past is reflect on the passing year. What all did I do this year? What did I accomplish? Did I conquer any fears? Did I do anything for the first time?
This time around, I tried really hard to schedule time to sit and reflect PRIOR to January 1st, so that I would have a feeling of clarity and confidence walking into the new year, knowing what I was capable of doing within a years time. However, life does what it wants to do, regardless of what we plan. So, unfortunately I didn't get that time prior to the ball dropping to spill out onto paper, all my thoughts and memories from the previous 12 months.
It doesn't matter when.
Even though I was frustrated that I couldn't reflect before the new year hit, I had to remind myself that I could still take time to reflect on the past, even though we are already in the shiny new year.
I made a list of about 40 things, that I did, accomplished, or experienced this past year. Both good and interesting… 😉 From this list, I chose 7 of the most important to share with you all. If you're interested to know more about the highlights of my past 12 months, keep reading.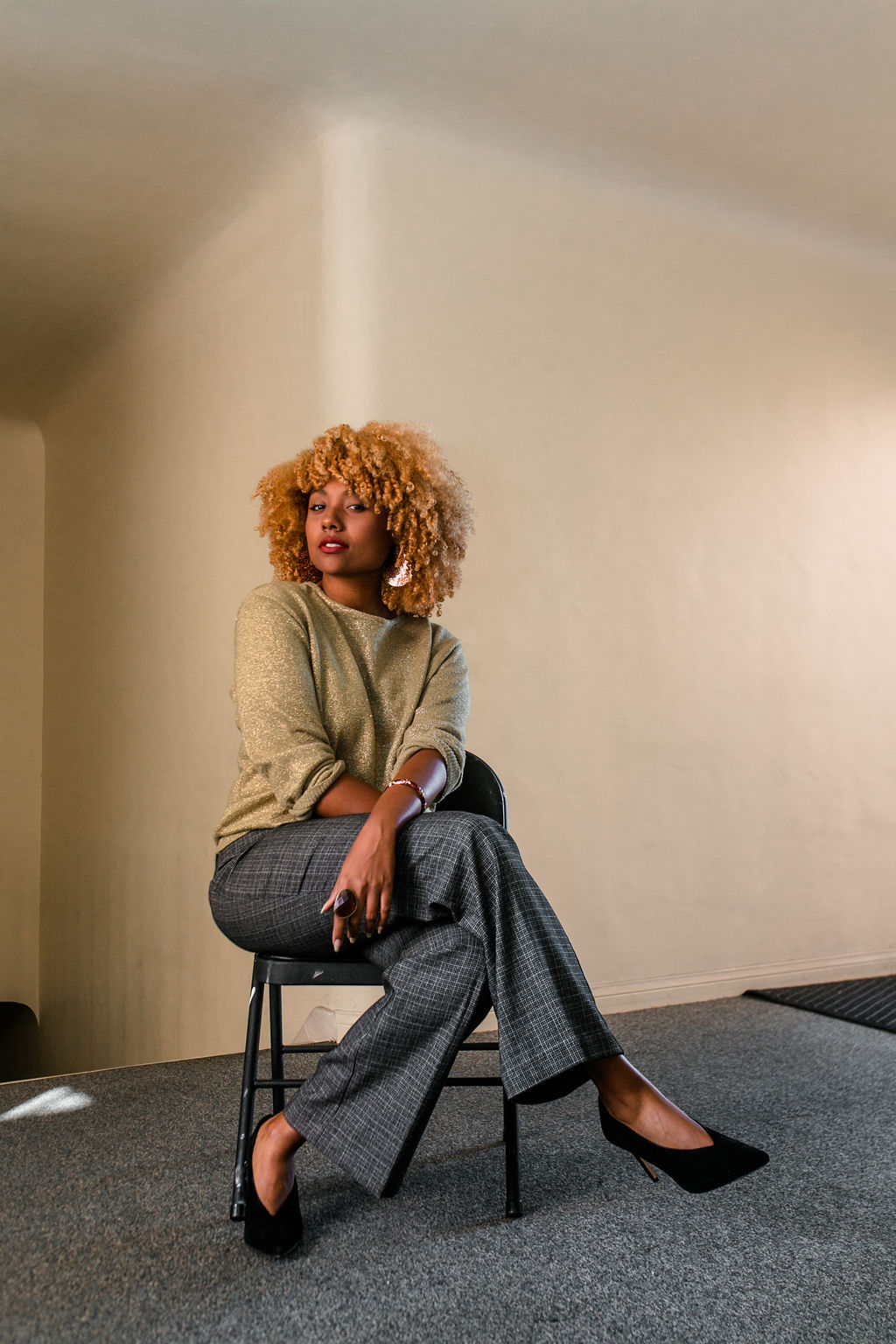 My 7 Big Moments
1. Revamped & Re-launched LCM:
This was a HUGE deal for me because LCM is like my baby! I first started Clothes Minded style blog in 2008, and slowly kept it alive year after year. Unable to put my ALL into it because of "life" and chasing other dreams/goals, re-doing the brand with the message "Wear Who You Are" was definitely a huge accomplishment last year.
2. Experienced The Whole 30 Diet:
Last April, RC and I took on the Whole 30 challenge to restart our bodies, get healthy and for me specifically, get to the bottom of some stomach issues and acne breakouts. For a full recap of my Whole 30 experience, review of my learning's, food recommendations and meal chart click here.
3. Traveled:
Now, every place that I went to last year, I couldn't have gone to without the help and opportunities of the people around me. Last year I went to Austin Texas, Detroit Michigan, New Orleans, Palm Springs, and most grandiose Cartagena Colombia. Click here for my experiences in Colombia and New Orleans.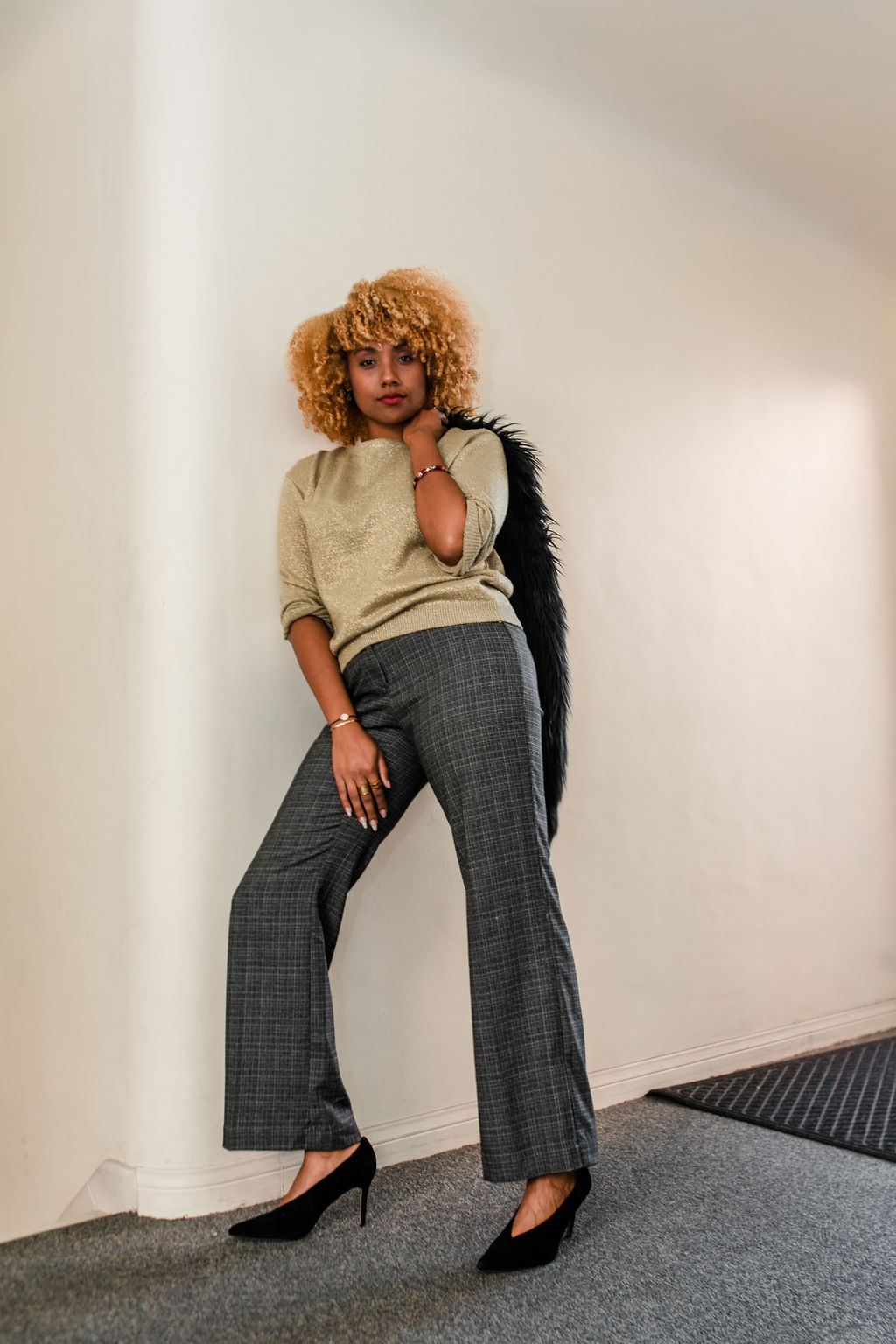 4. Digital Styling:
I have always been a "part time" or "freelance" stylist, taking on projects and gigs as they come my way. Last year, I started helping people (from home) shop online and also put together outfits using their own wardrobe. I love it. And I couldn't be happier to be helping people doing something that I am passionate about.
5. CSULB Fashion Class Presentation:
Definitely a big surprise to be asked to present to an Intro to Fashion class. Especially in a classroom that I used to have class in when I attended CSULB. Everything comes full circle! This was a fear conquering experience for me. I've never been that into presenting or speaking in public. So I'm happy that I was given that opportunity.
6. Started a Spiritual Journey:
This is a big one for me, seeing as I wasn't brought up in a spiritual environment. Sending a huge thanks to my fiancé RC, I was able to start my own spiritual exploration a couple of years ago. But within the last year, I have been diving deep into the Word myself. Learning how God really works in our individual lives.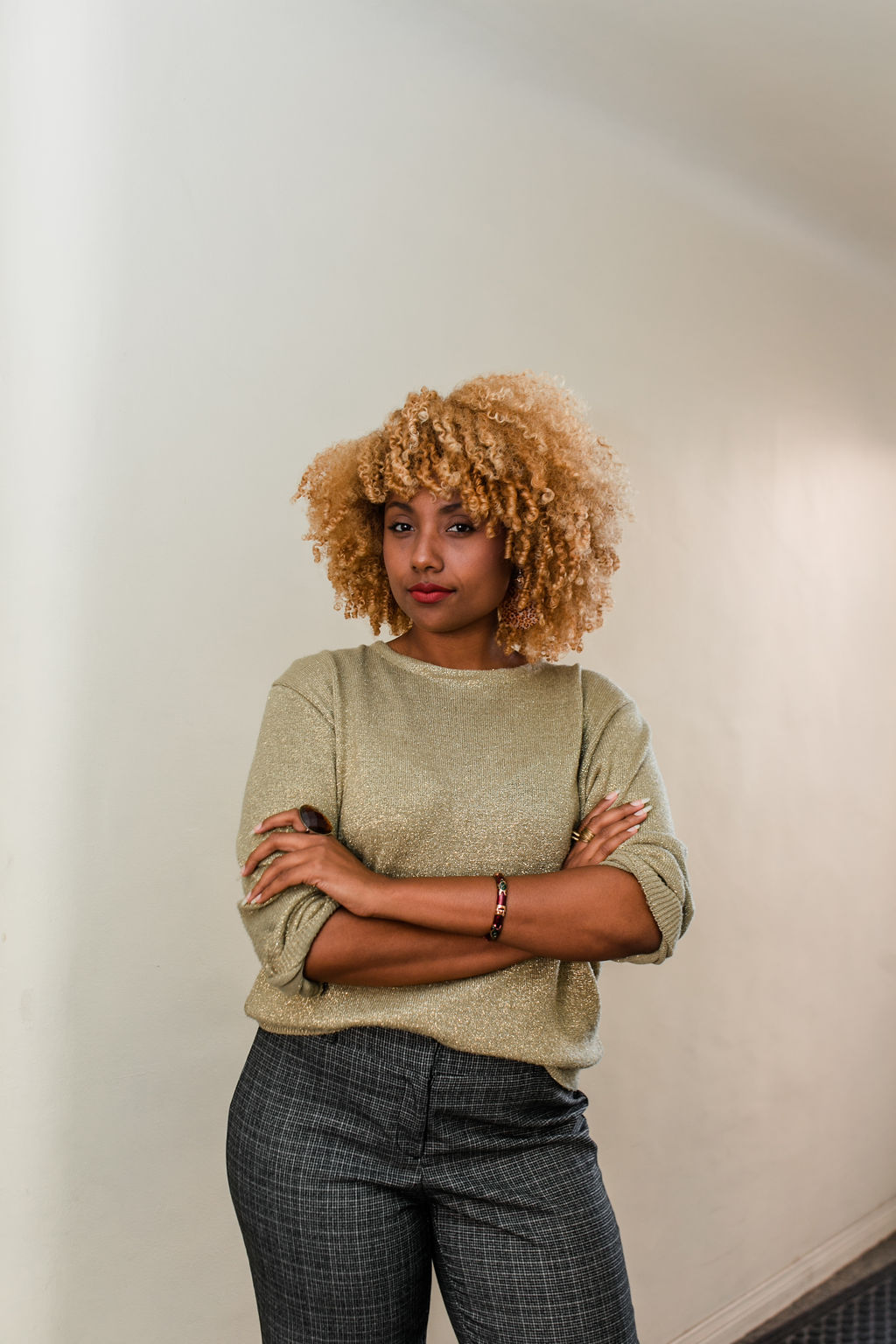 7. Turned 30. Got engaged. Went Skydiving:
Technically, this is 3 major moments of the past year for me. However, they all happened on the same day! So I crammed them all into one, just to say that October 23rd 2018 was a major day for me. To see the big project I did for my 30th birthday, click here.
I hope this inspires anyone who has not yet taken the time to reflect on his/her accomplishments to do so, at your convenience. If you don't have the time during the very beginning of the year, do it in February! I mean, who really cares when you do it? It only matters that you get it done for yourself, for YOUR new year.
Lastly, I hope you all enjoy this post-holiday outfit. Still festive, but toned down enough to wear to work, a meeting or an outing. Switch the heels out for a nice low-heeled bootie to achieve the same look, but more seasonal- it's cold outside.
Outfit details at the end. =)
Enjoy!
-KayGood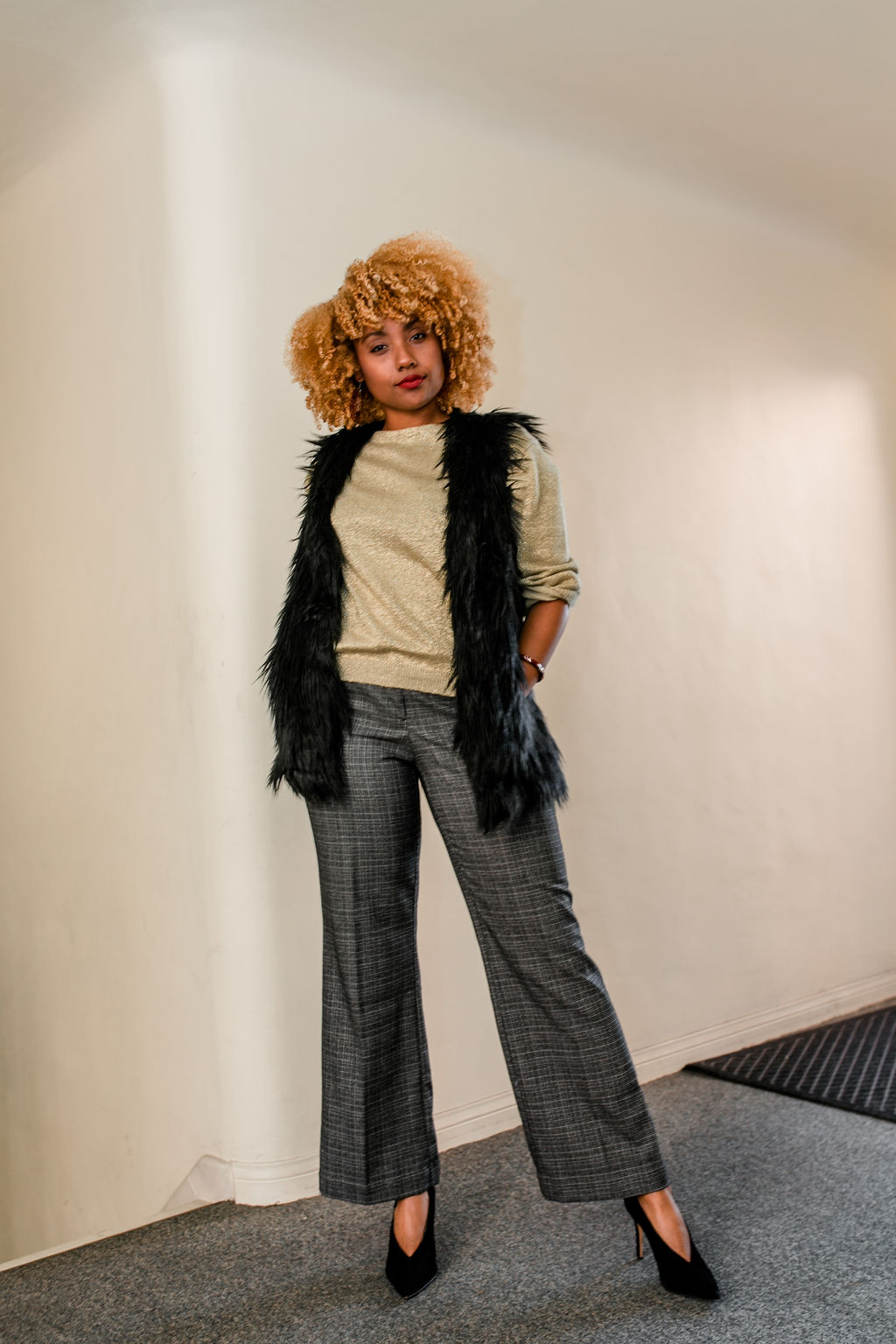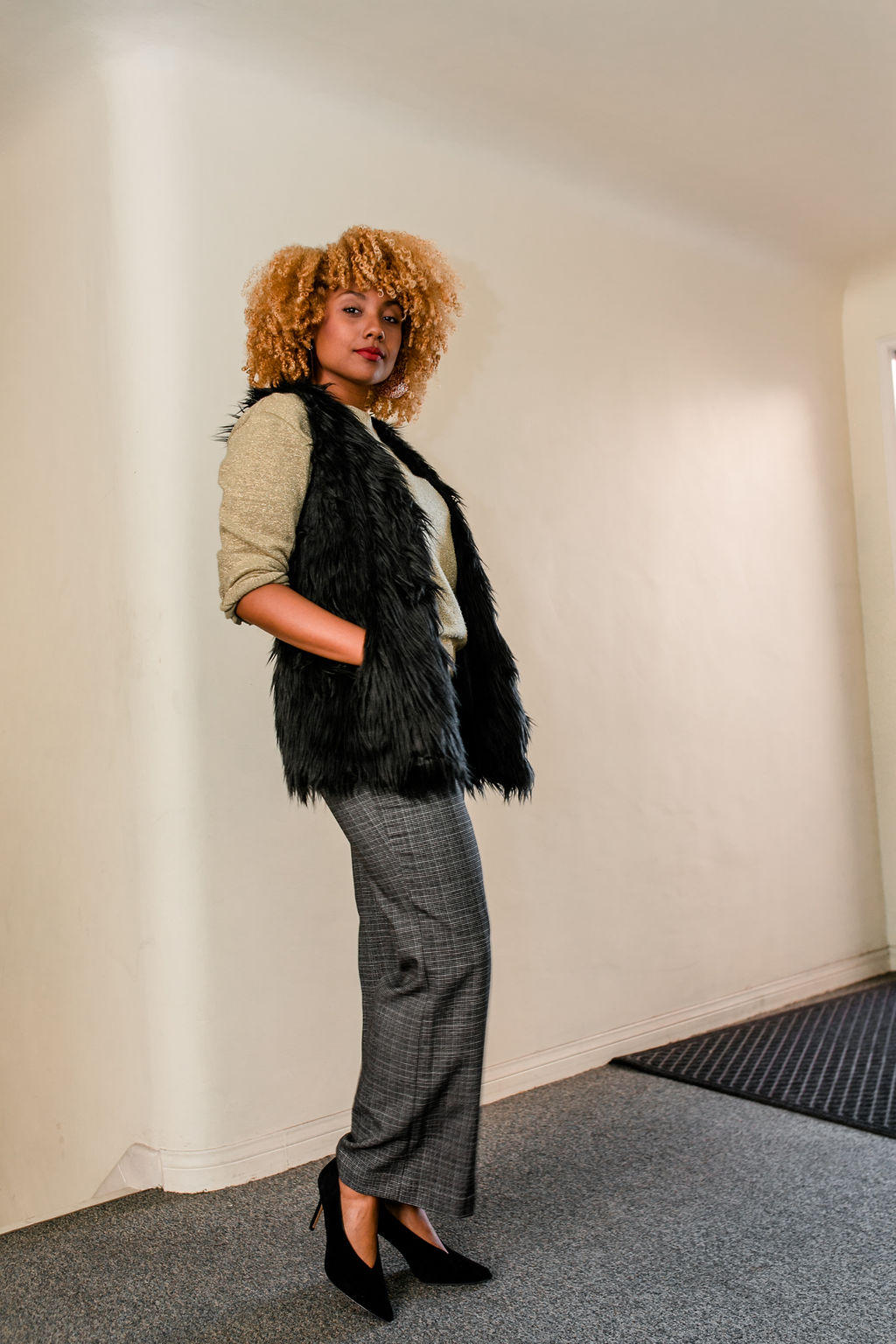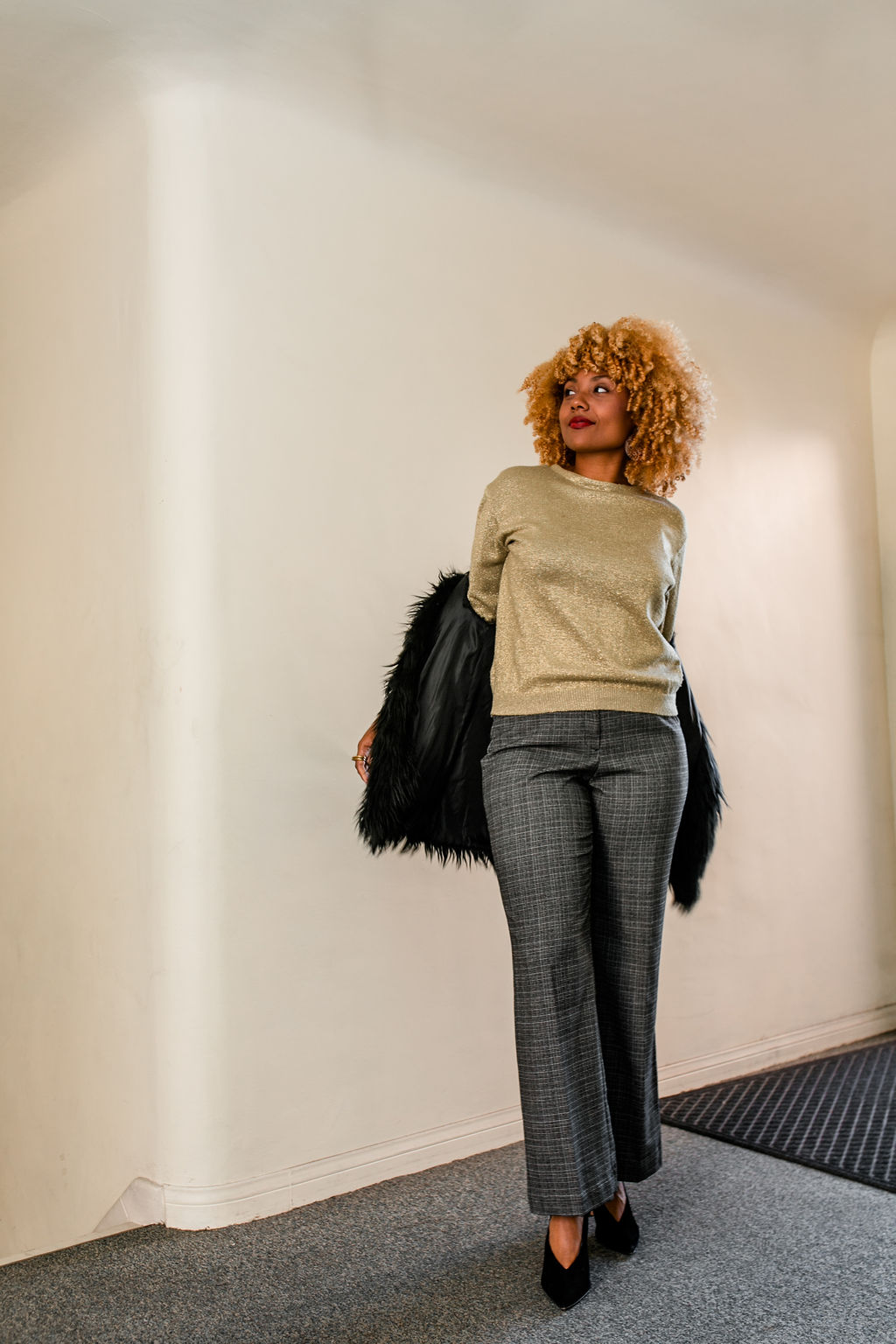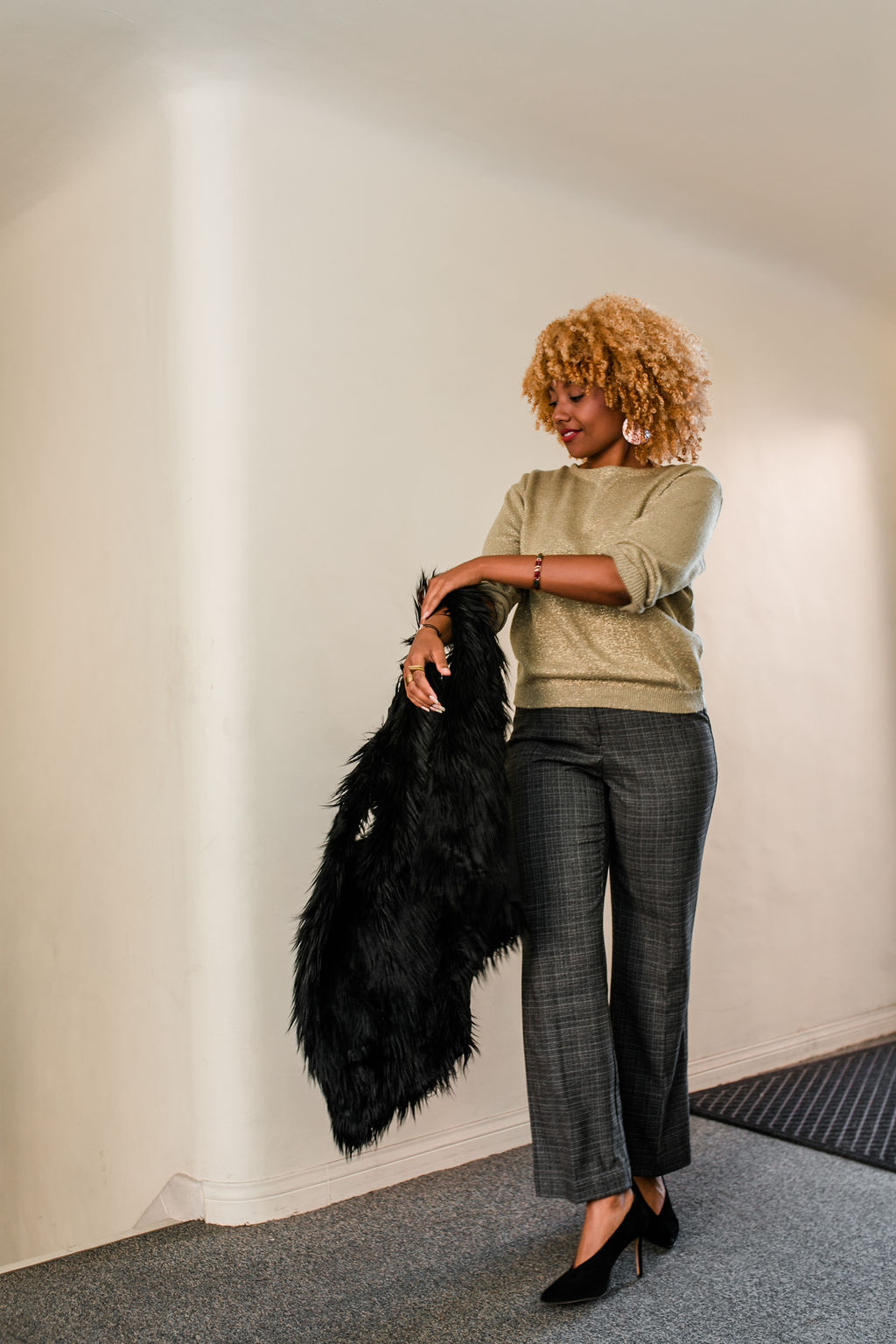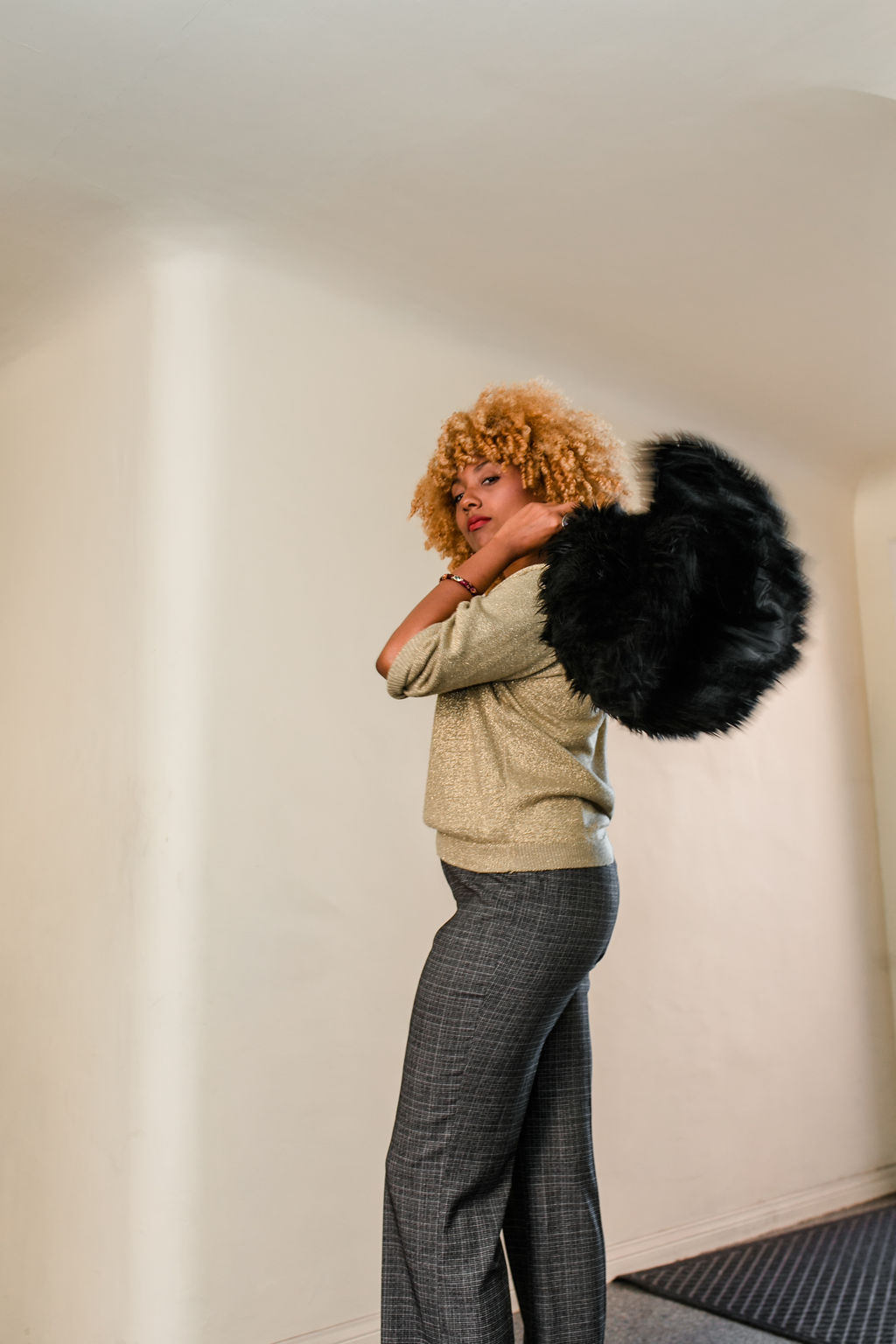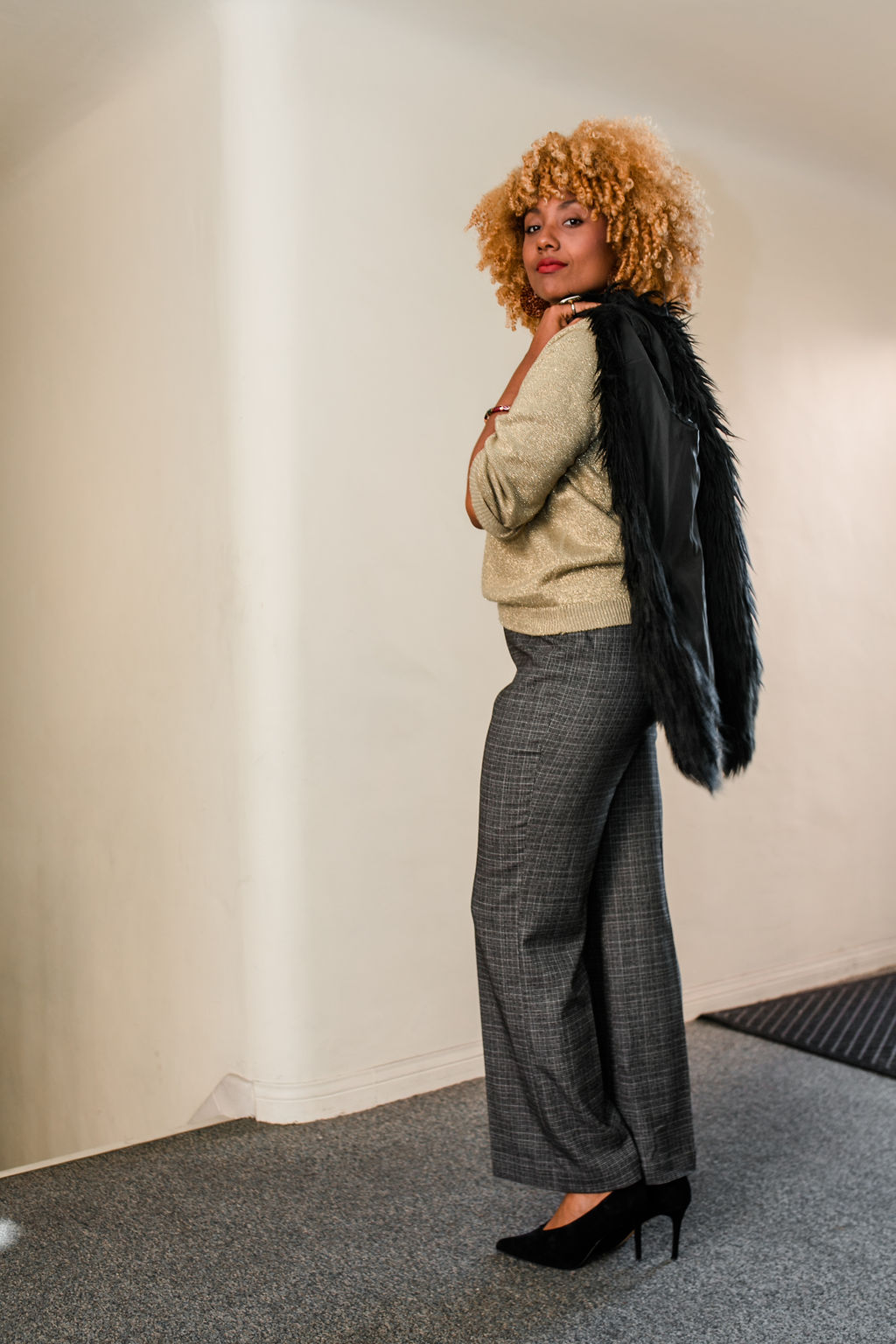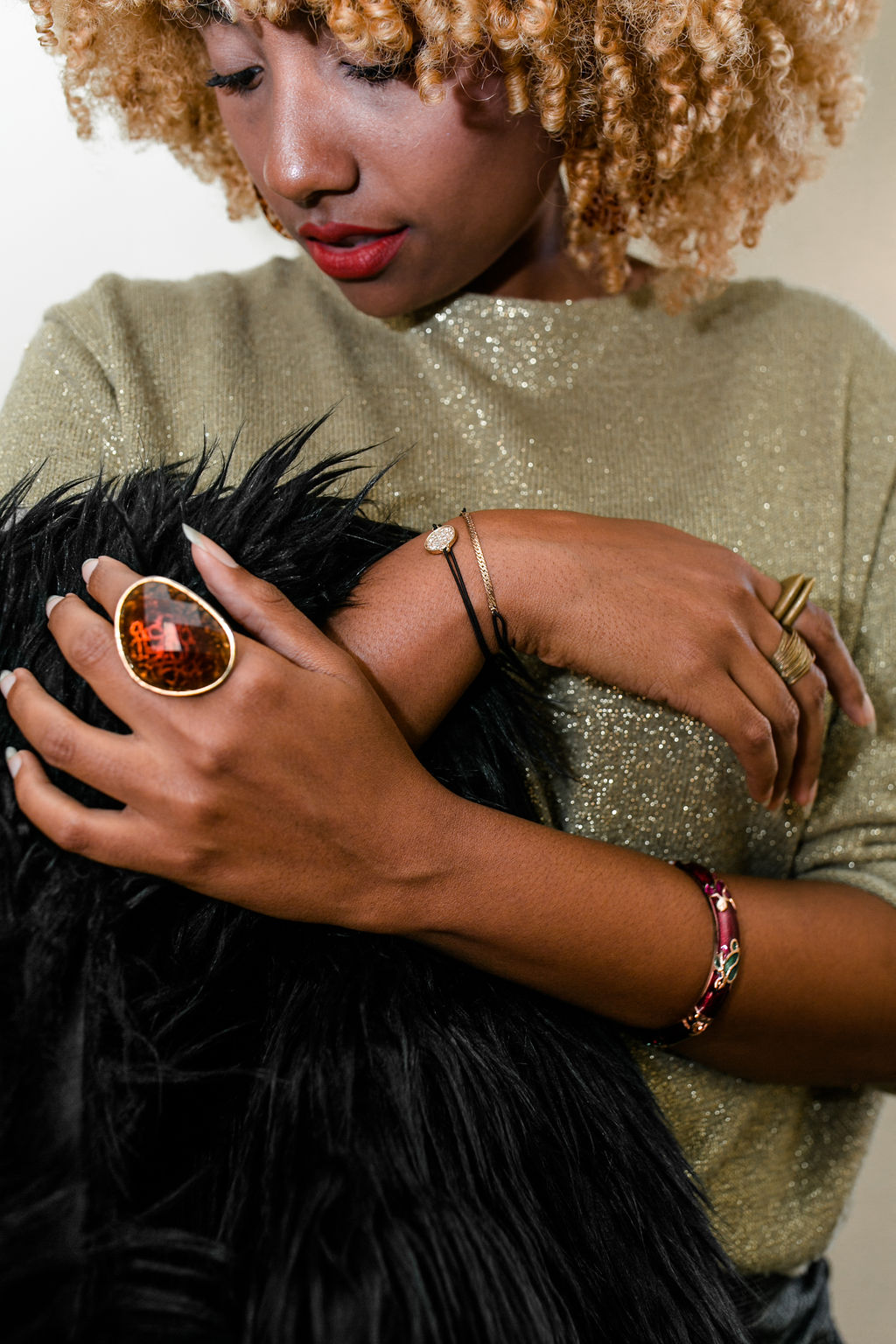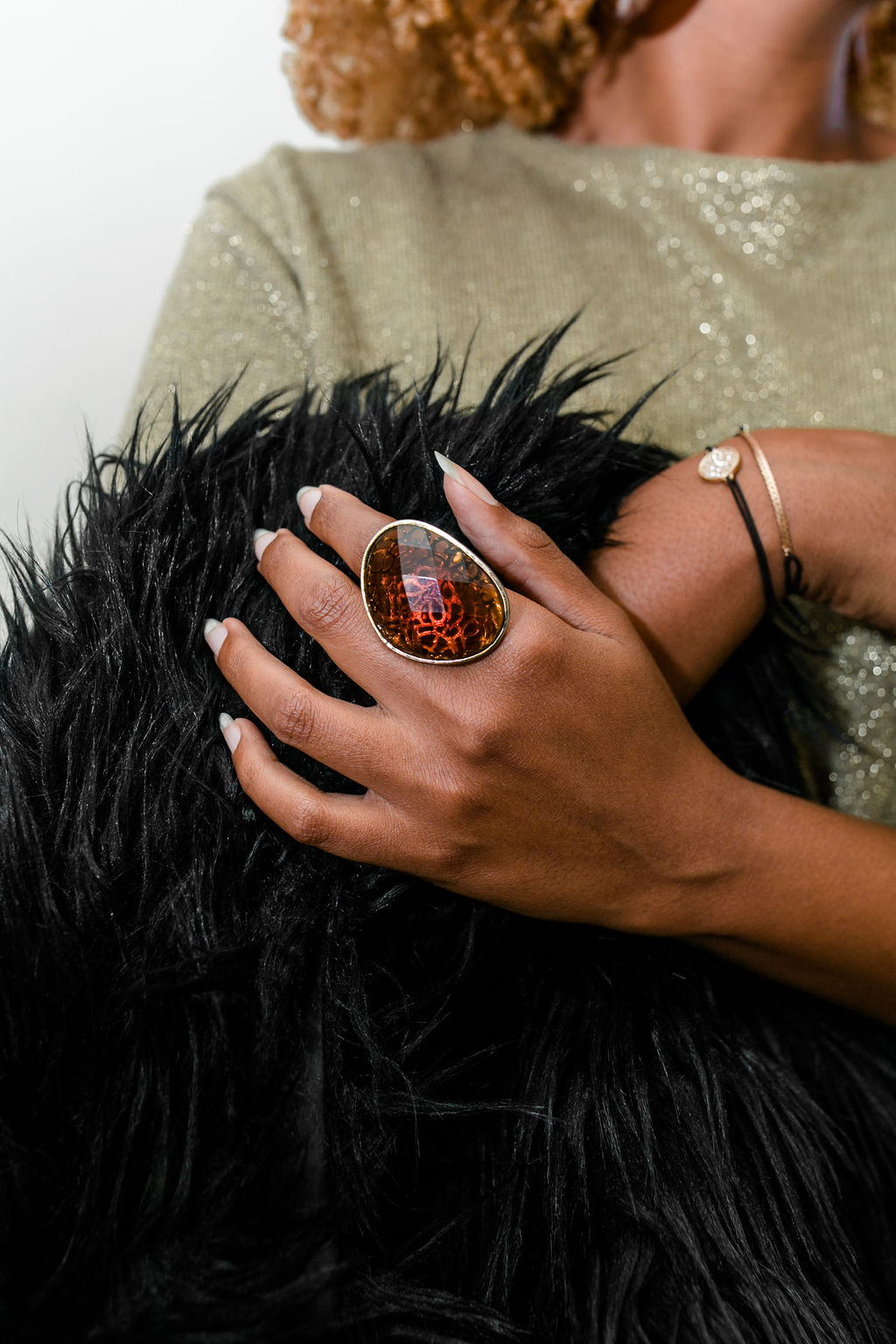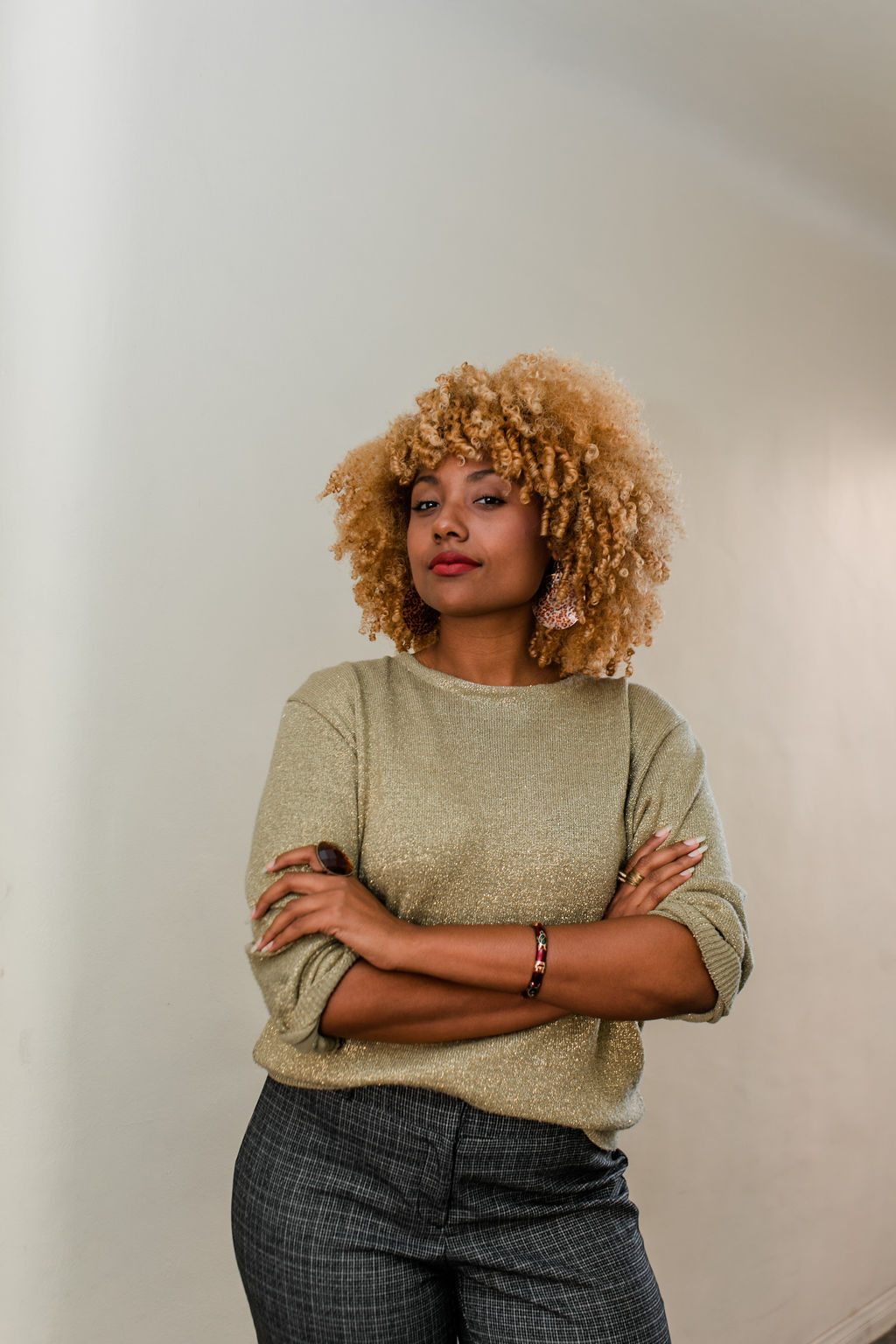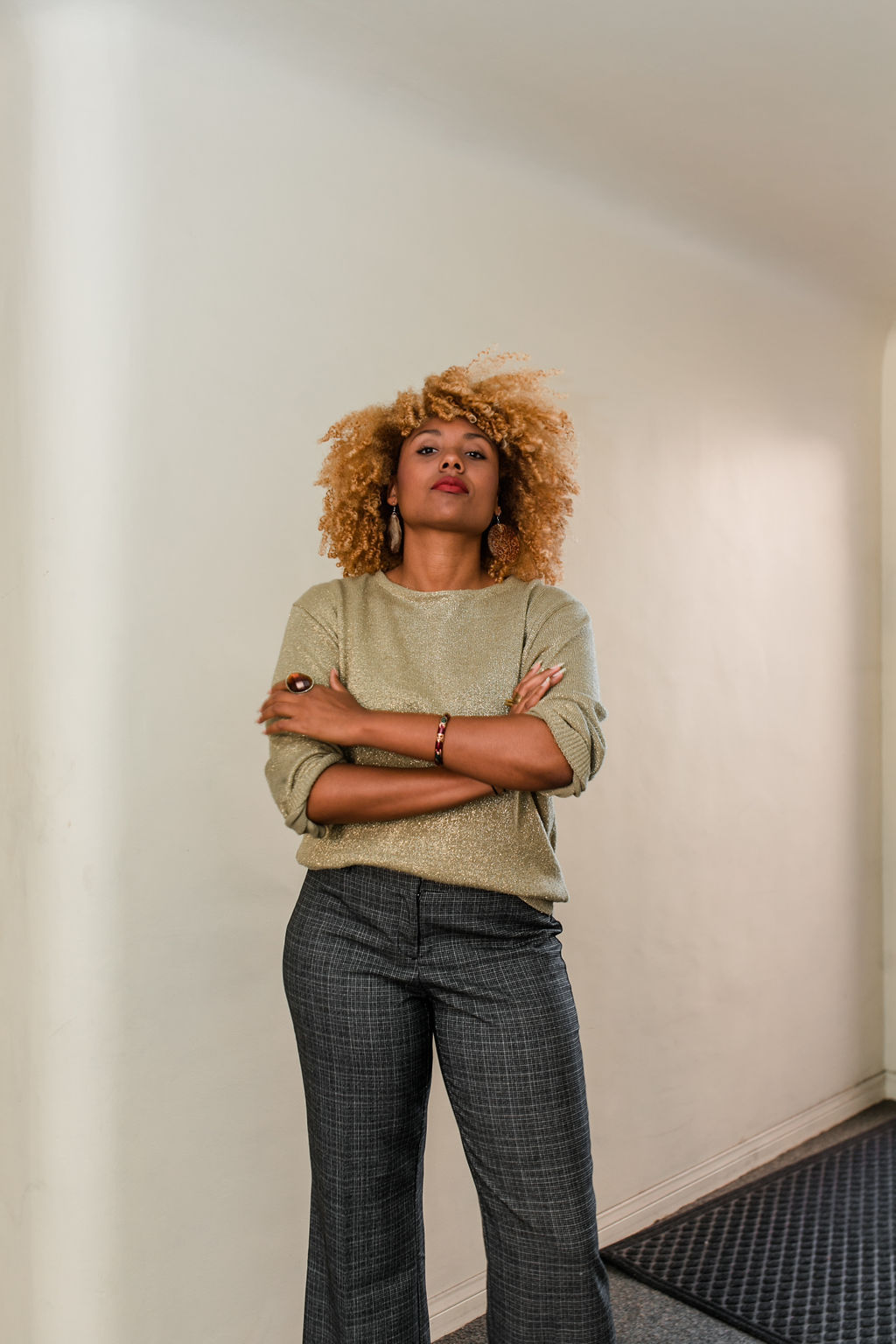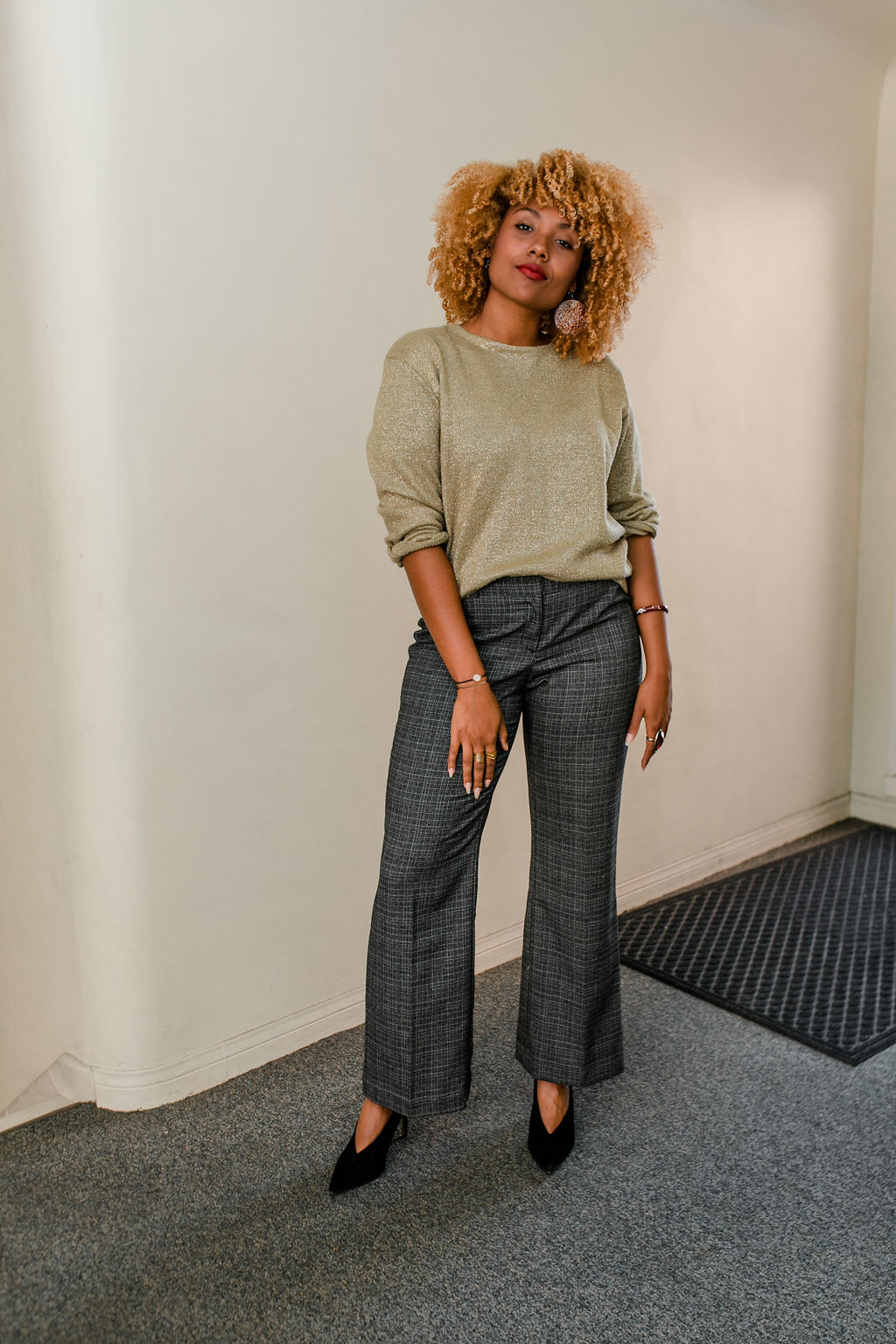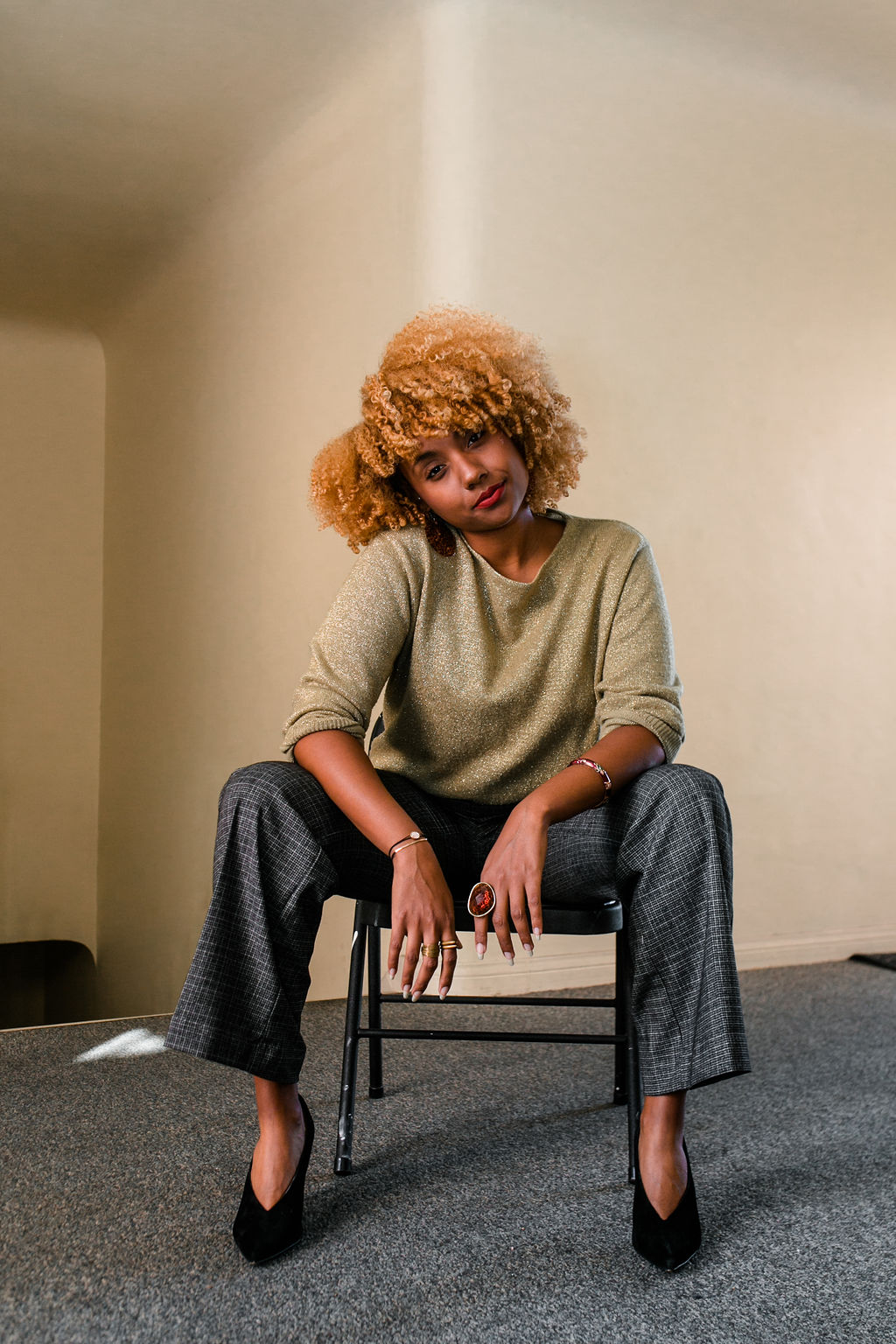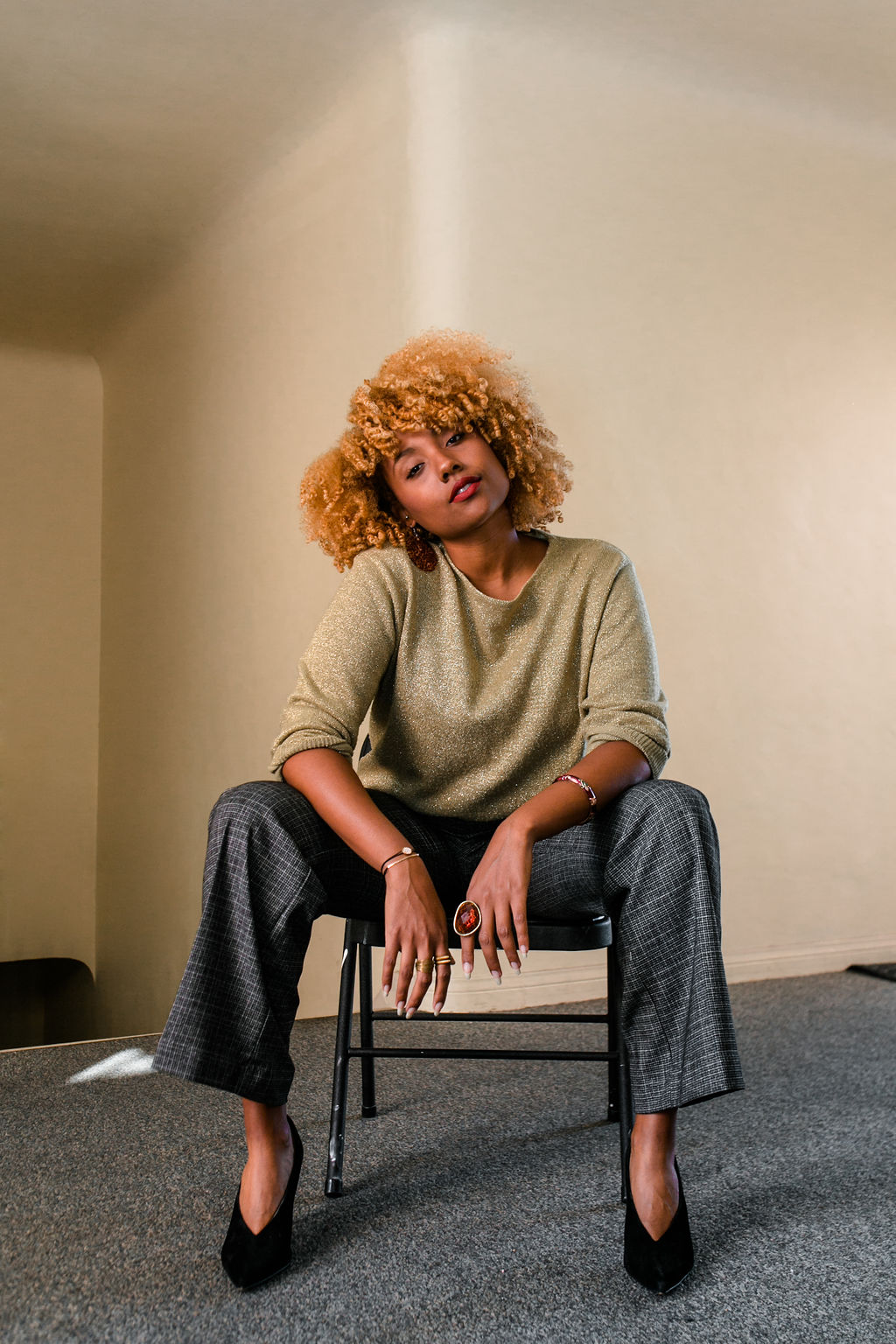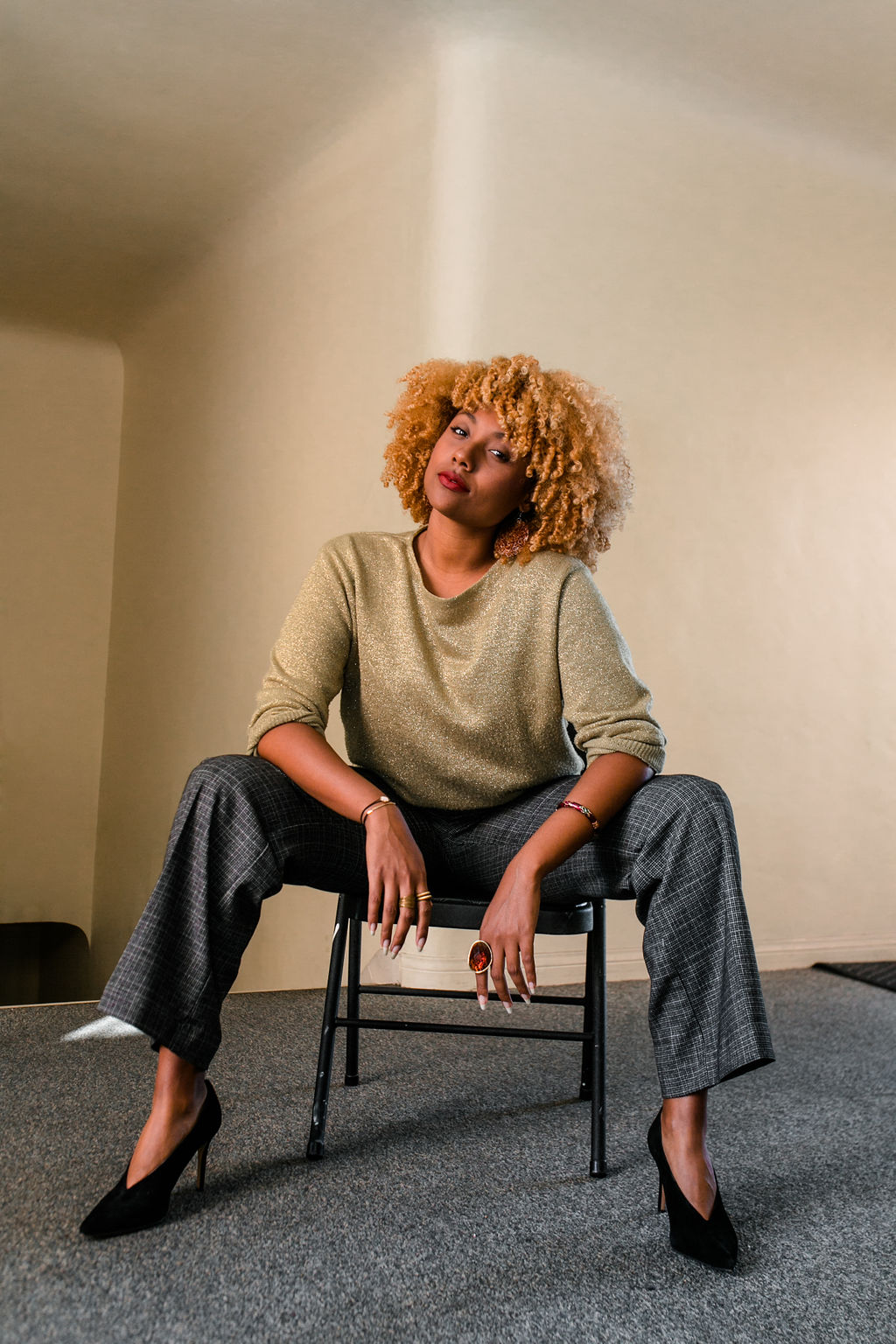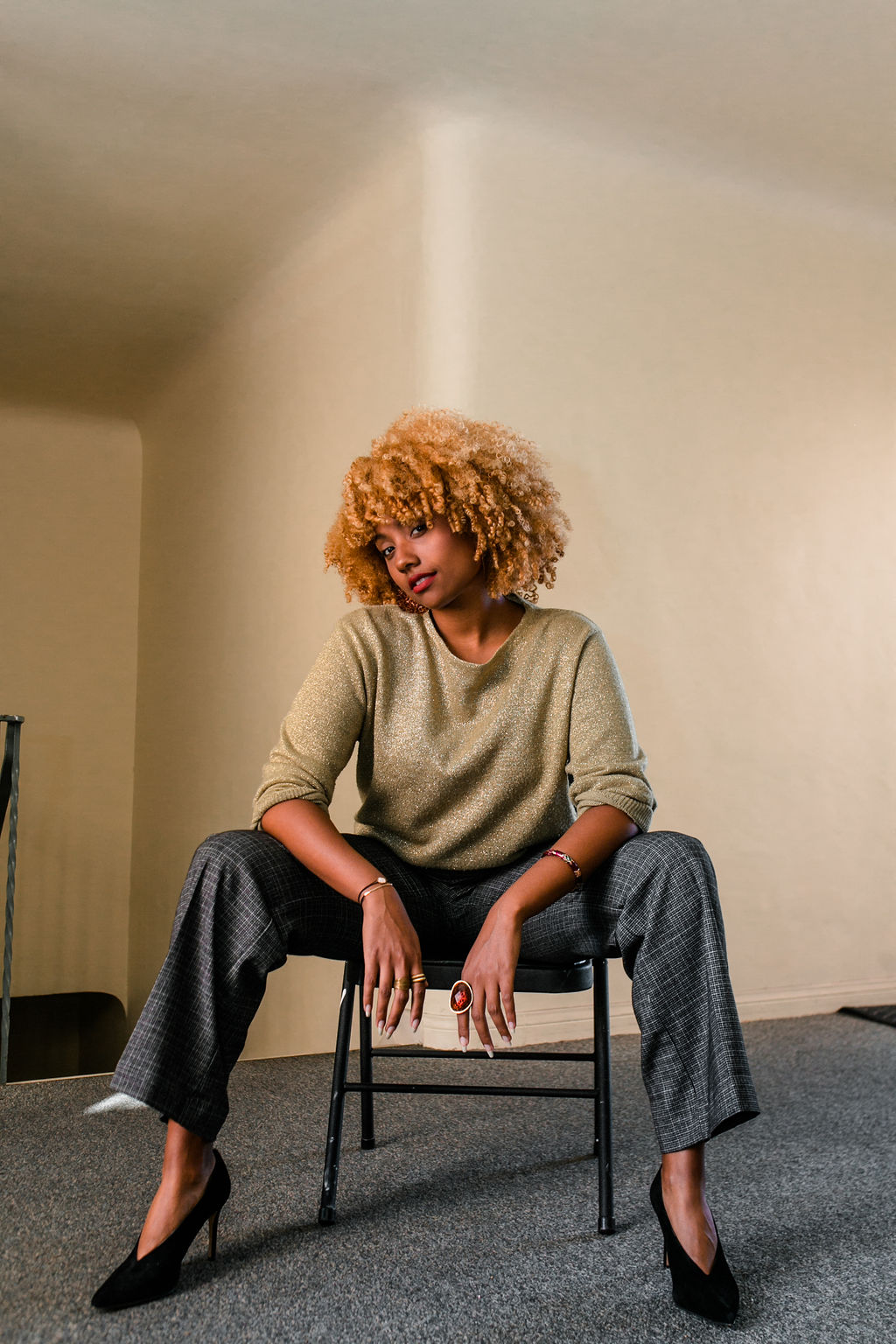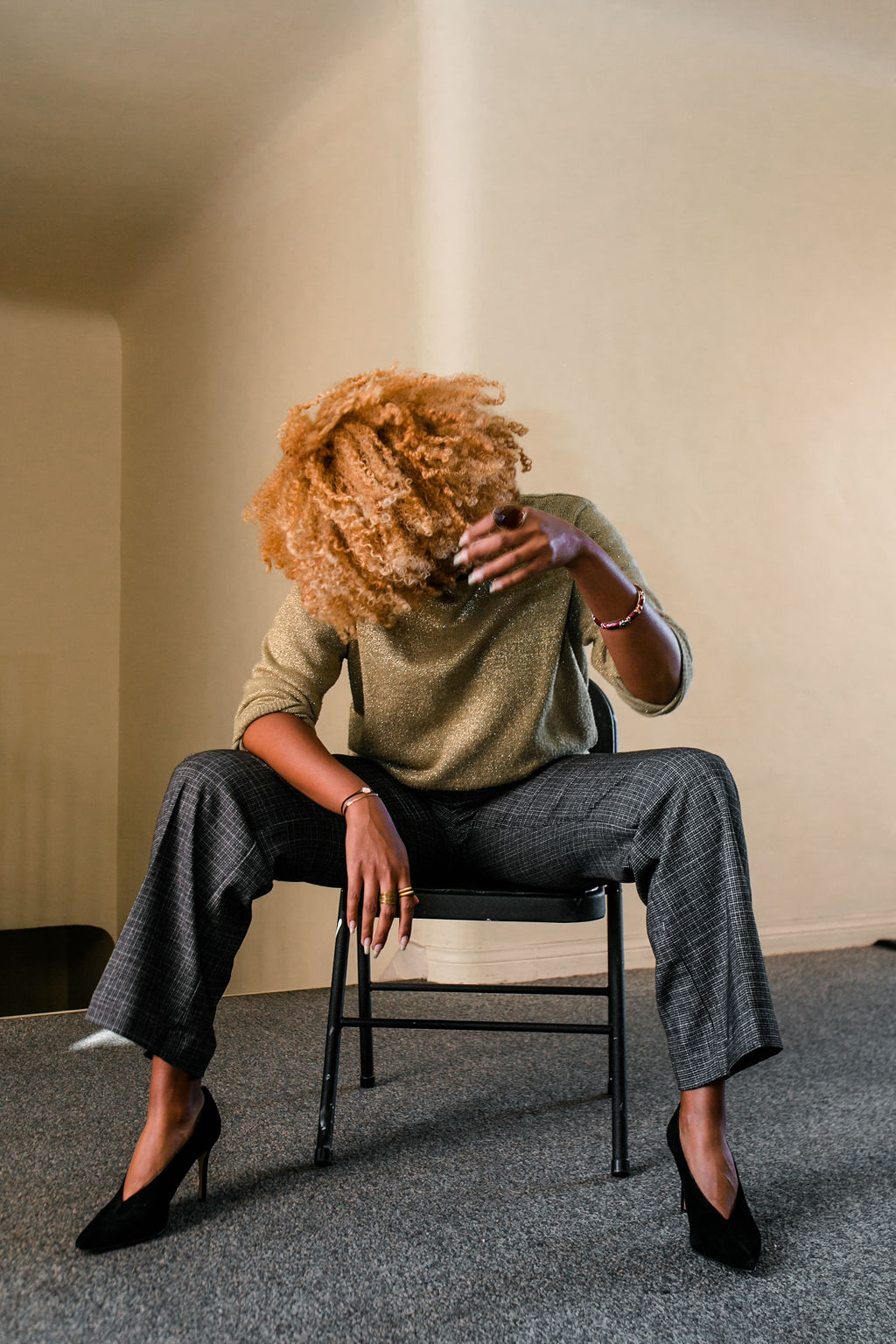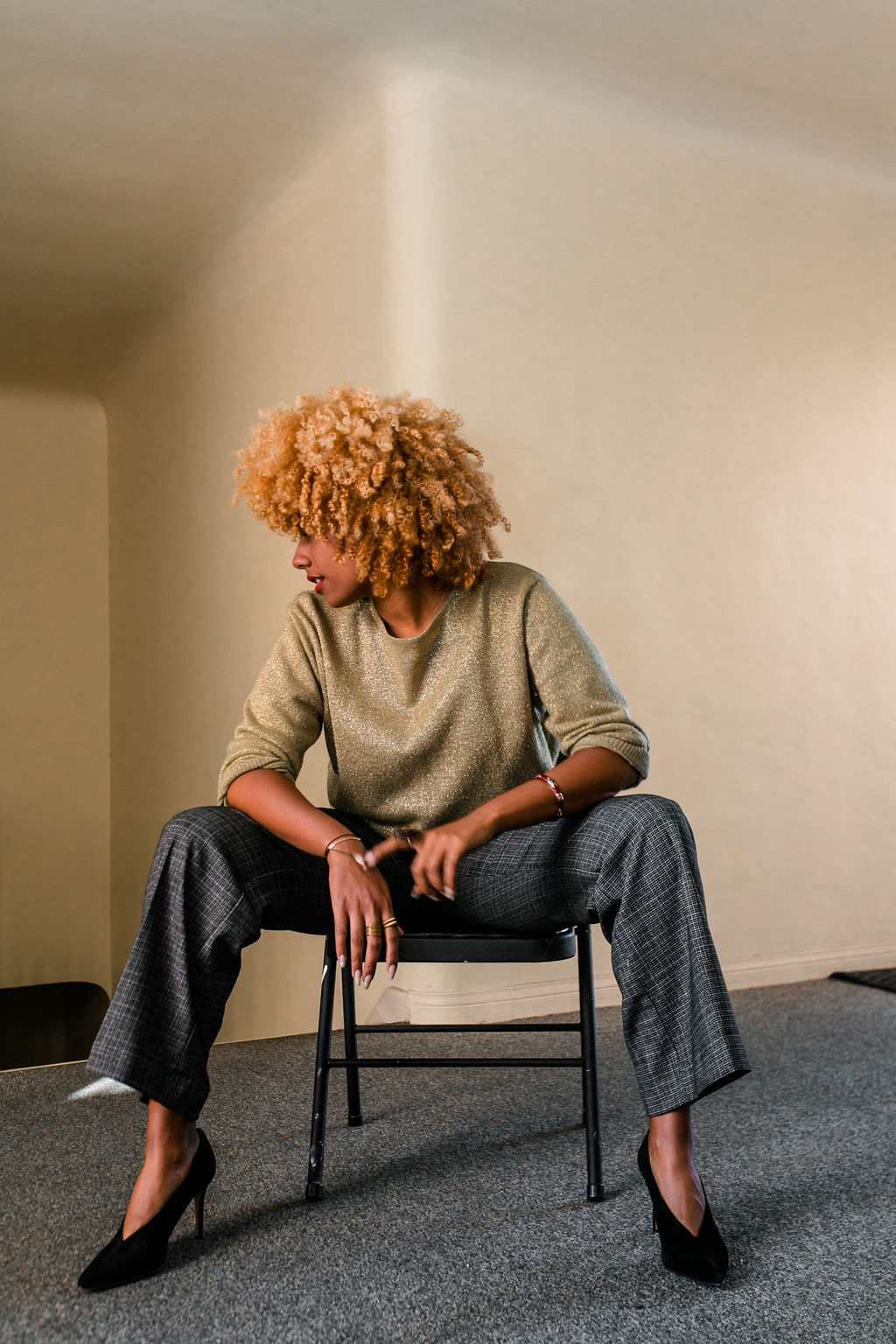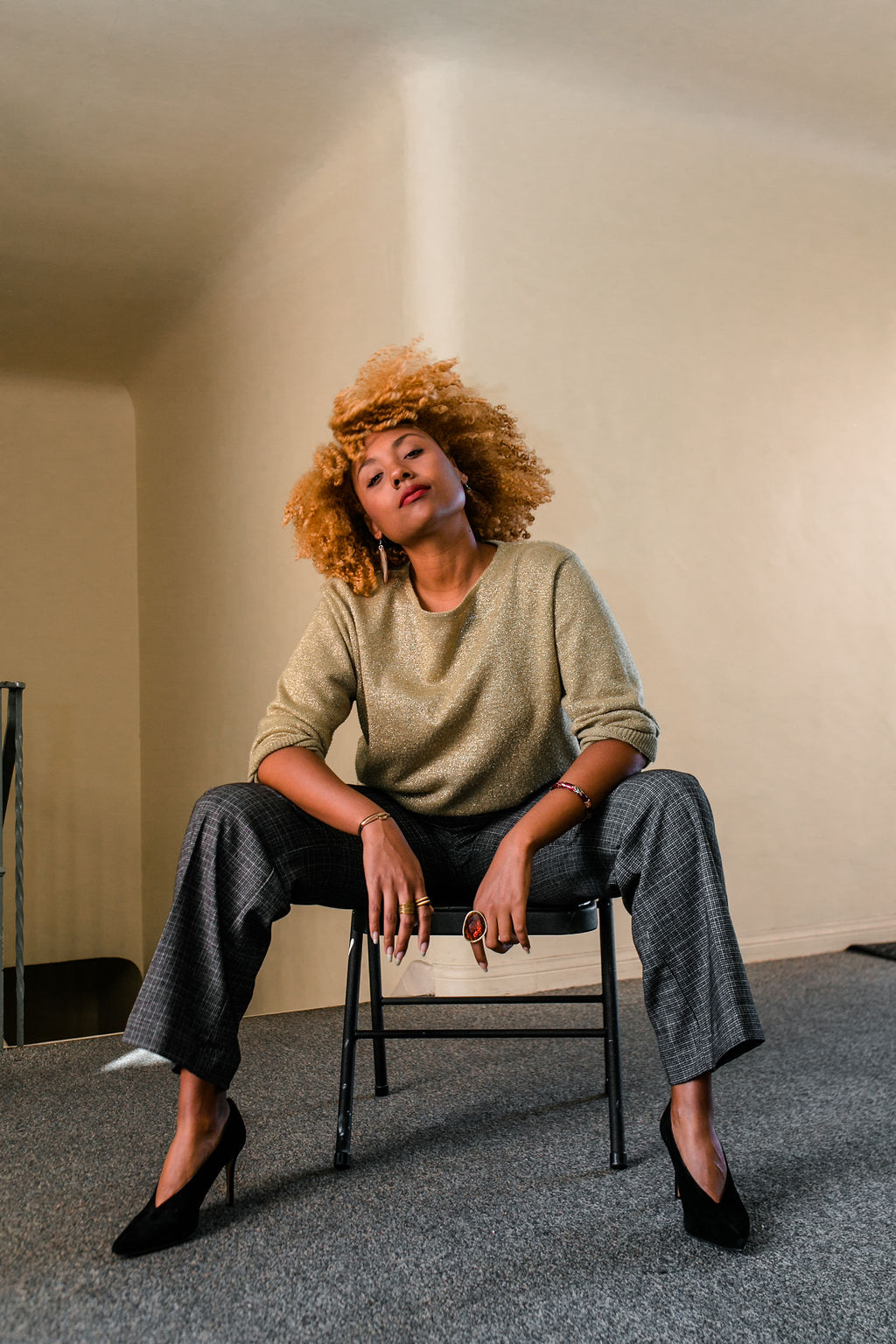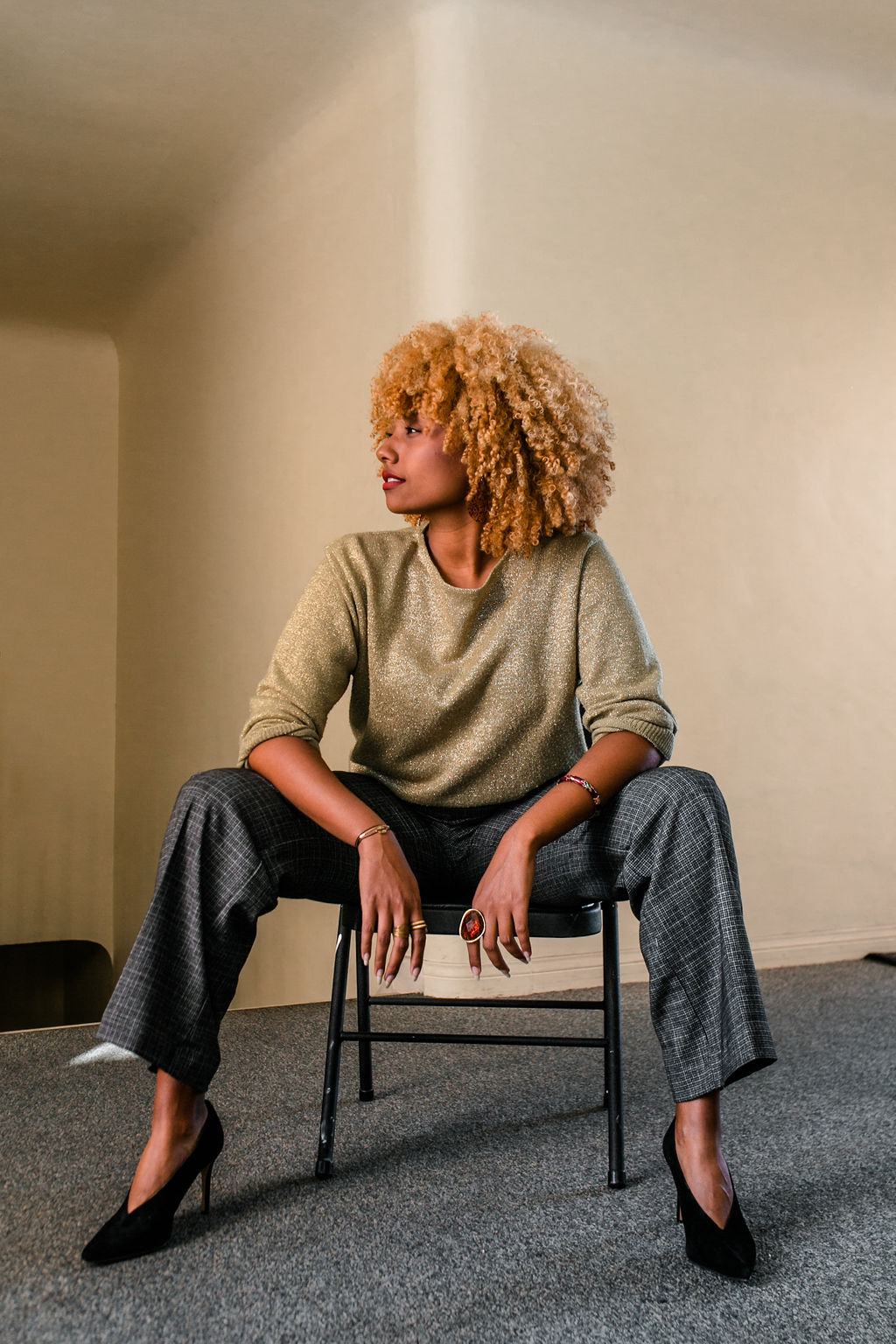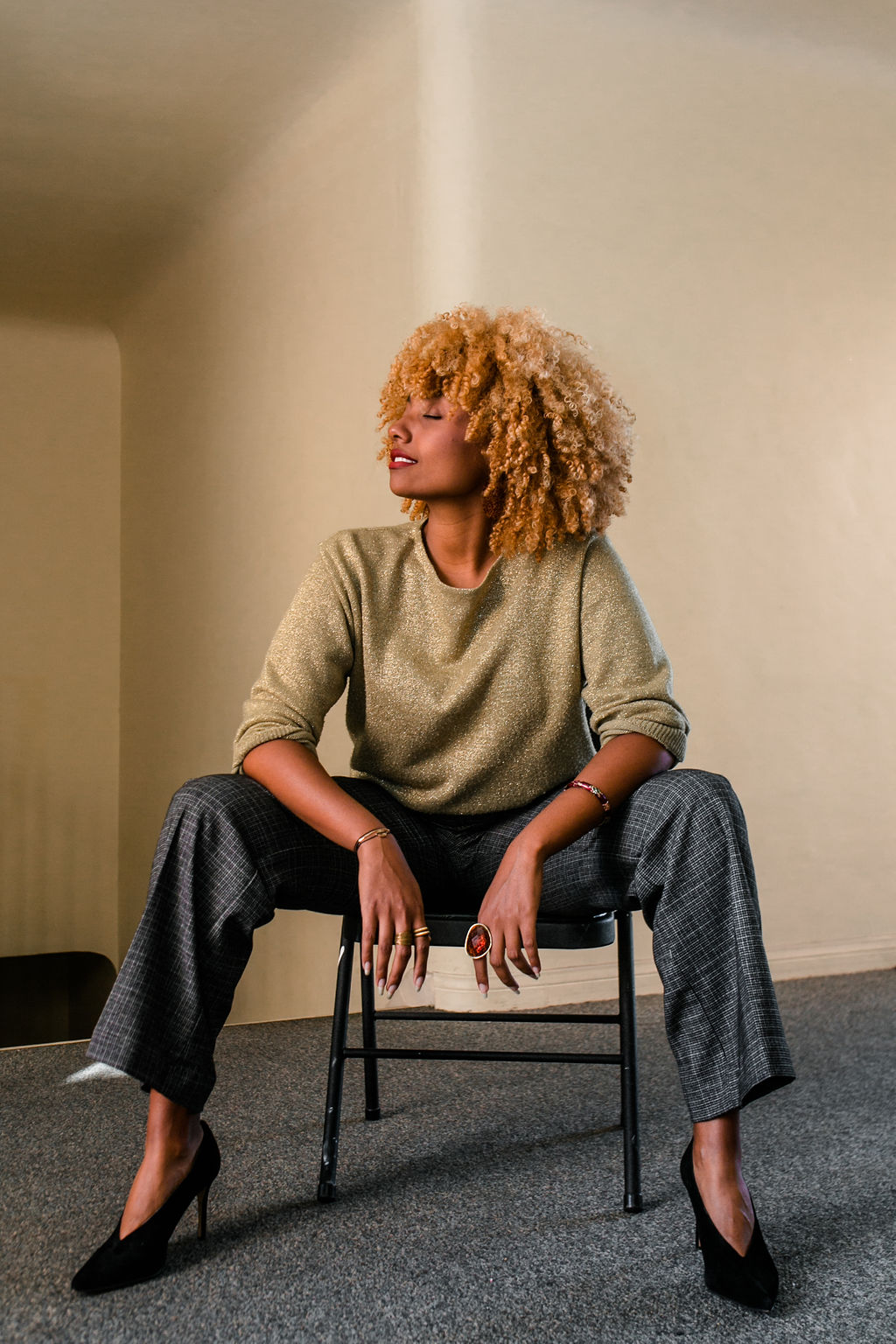 Details:
Vest: Target (Years ago from the sale rack)
Gold Sweater: Thirft Store (Years ago, tailored neck by my mom to have a sweatshirt fit)
Slacks: JCP (Hand me downs from my mom.)
Heels: Vince Comuto from Nordstrom Rack
Photography: R.SEE
* The clothes pictured in this post are not new, and may not be available in stores. The details above are to inform you of the brand or store that an item was purchased.