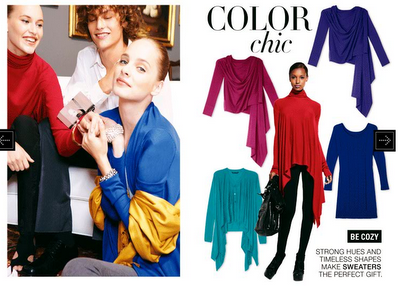 So, tomorrow is the big day. Tomorrow is the day that I go on my first EVER internship interview. While I am extremely excited and hungry for this internship position, I am also quite nervous being that the internship is within the merchandising department of BCBG Maxazria Group!
This would be an amazing opportunity for me to break into the industry and gain some much needed
experience. If the internship is given to me, I will ultimately feel like it is my time and my turn. I feel like I have been trying to find my place in this world for so long (as most college students my age are doing so as well), and with this opportunity I will finally begin to see doors opening for me.
Anyway, I hope all goes well tomorrow. I'm currently putting on my game face, buttoning my swagger sweater, and fastening my "SHE'S THE INTERN YOU WANT" earrings.
I'm ready for MY turn…
Please wish me luck! 🙂
(The images you see are from BCBG's holiday season catalog. Check out the BCBG website for more!)