When I told my mom that I was going to Cartagena, Colombia she freaked out. "It's an all girls trip?" "Is that safe?" "What if something happens to you?" Other people also had responses of concern, "Be safe." "Stay together." And while all five ladies in attendance were aware of the reputation of Colombia, we were all still down to research the country and go!

We flew a 6-7 hour flight into Bogota Colombia from LAX with Avianca Airlines. From Bogota, we took an hour flight into Cartagena where we stayed for 6 days at the InterContinental Cartagena de Indias.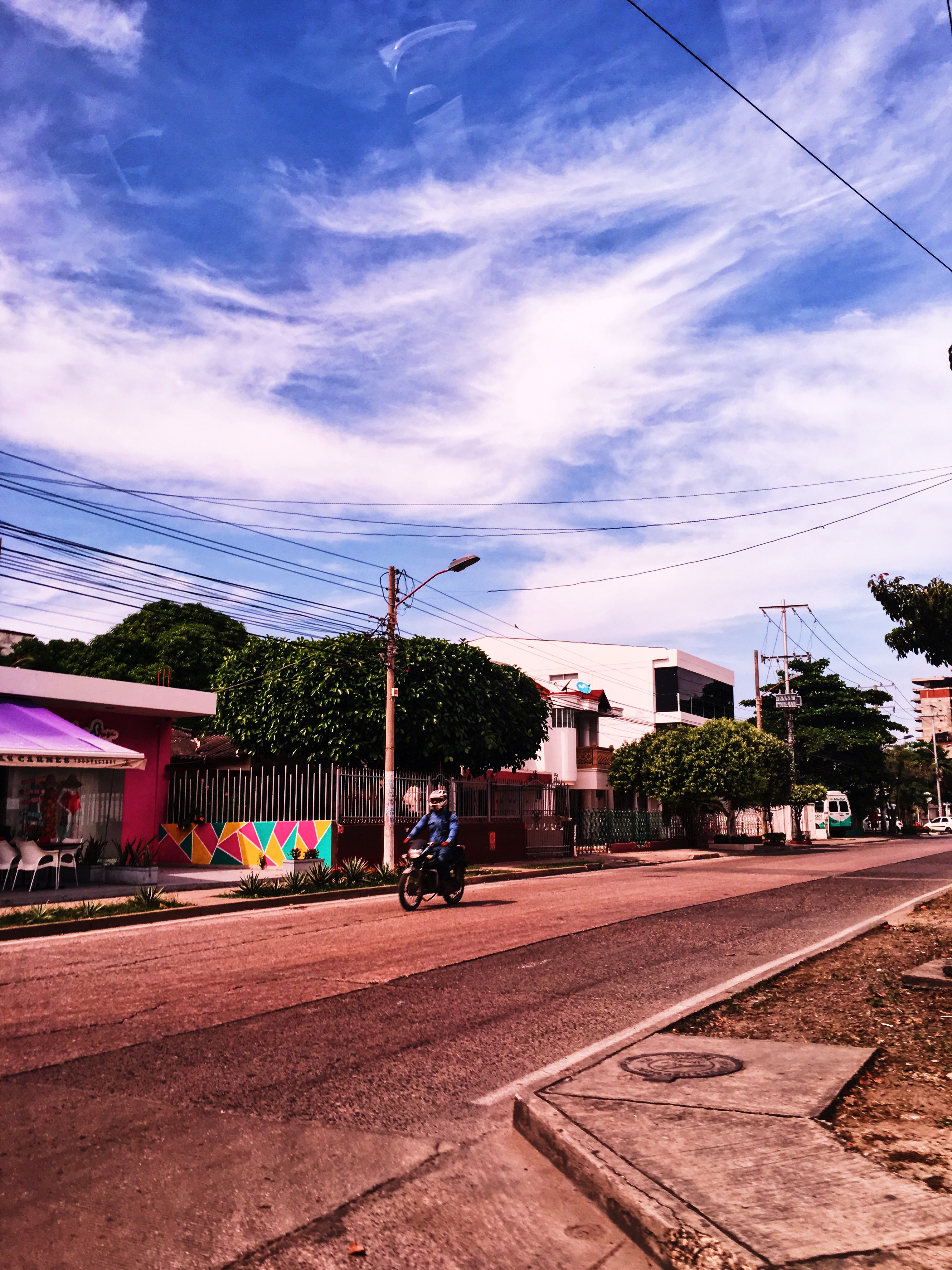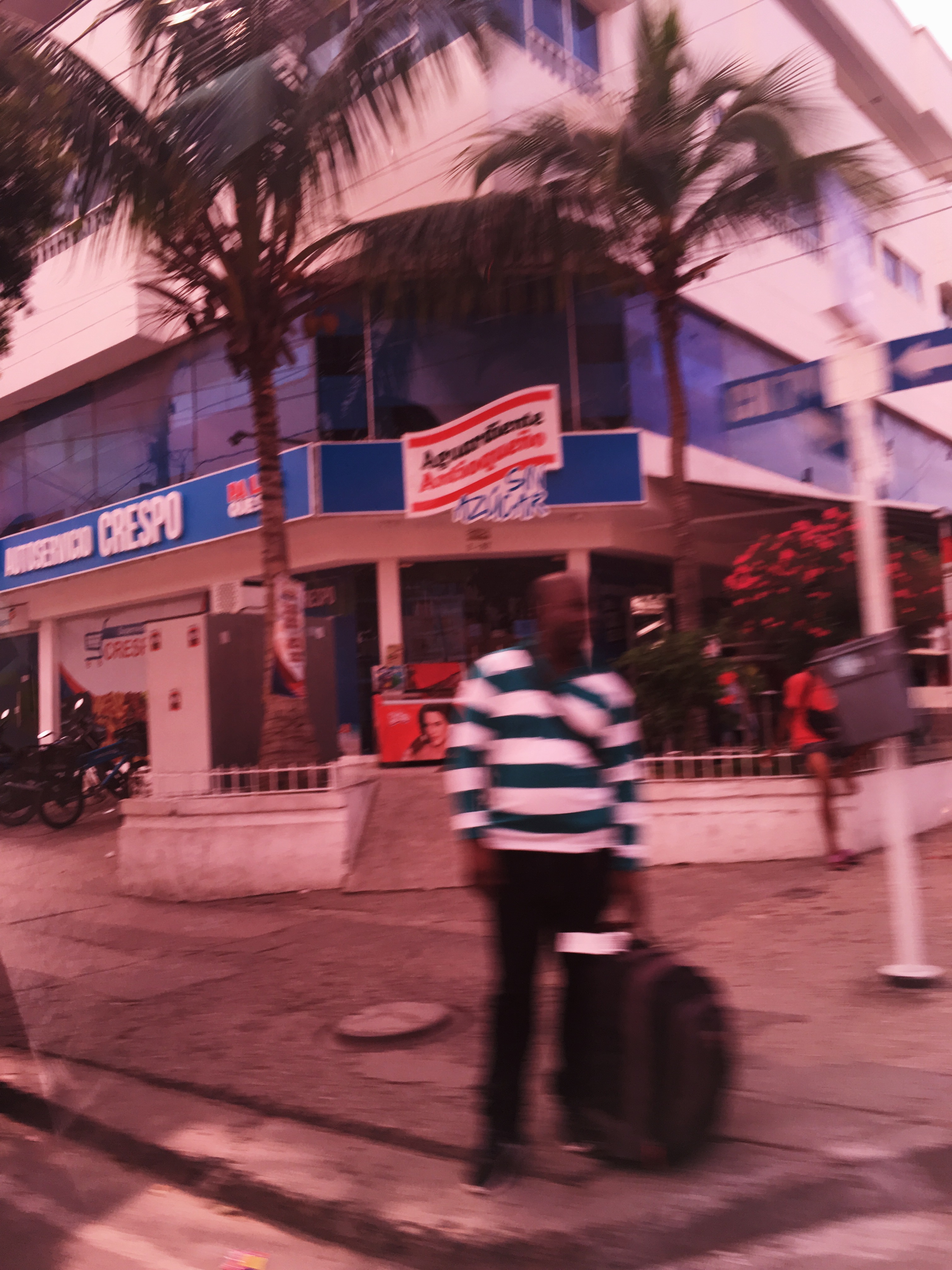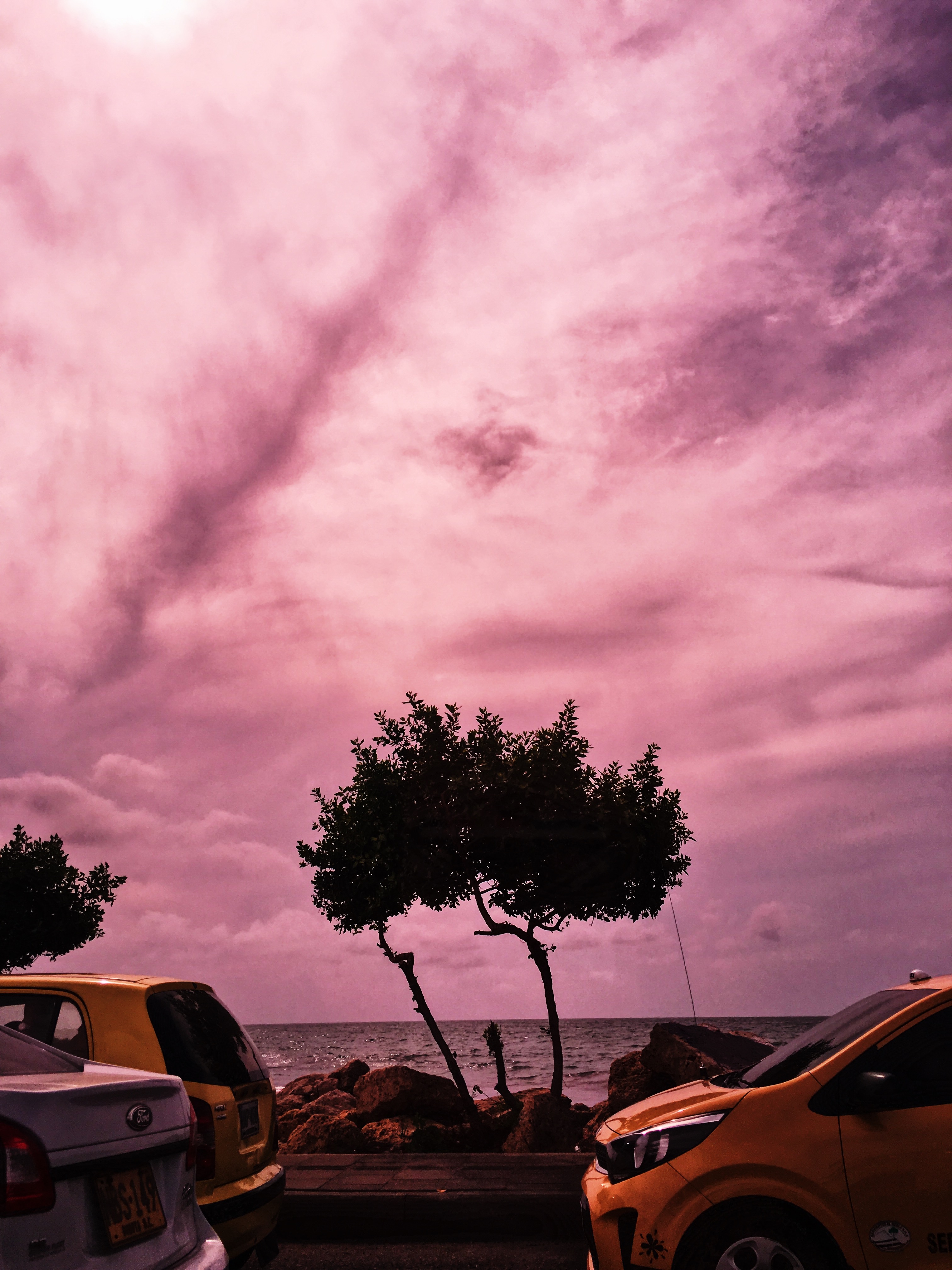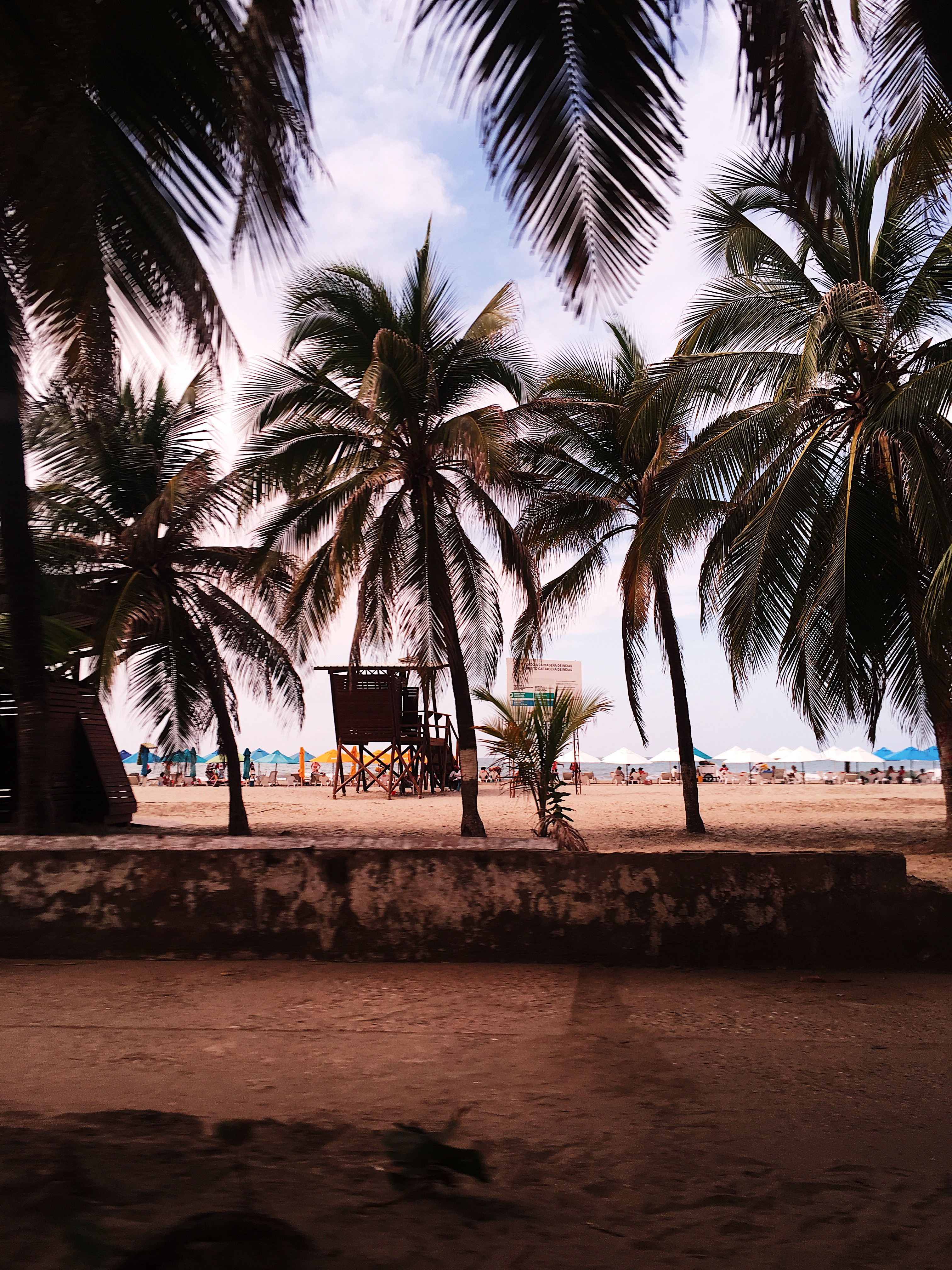 This was the second trip to Cartagena for one of the ladies in our group, so we had a bit of a tourist advantage. She made a friend the last time she visited, so we were able to link up with her to get an even more authentic Colombian experience. Because of our friend, we were able to go to a few restaurants without having to play the guessing game about it, and also had the opportunity to learn how to make some authentic Colombian empanadas.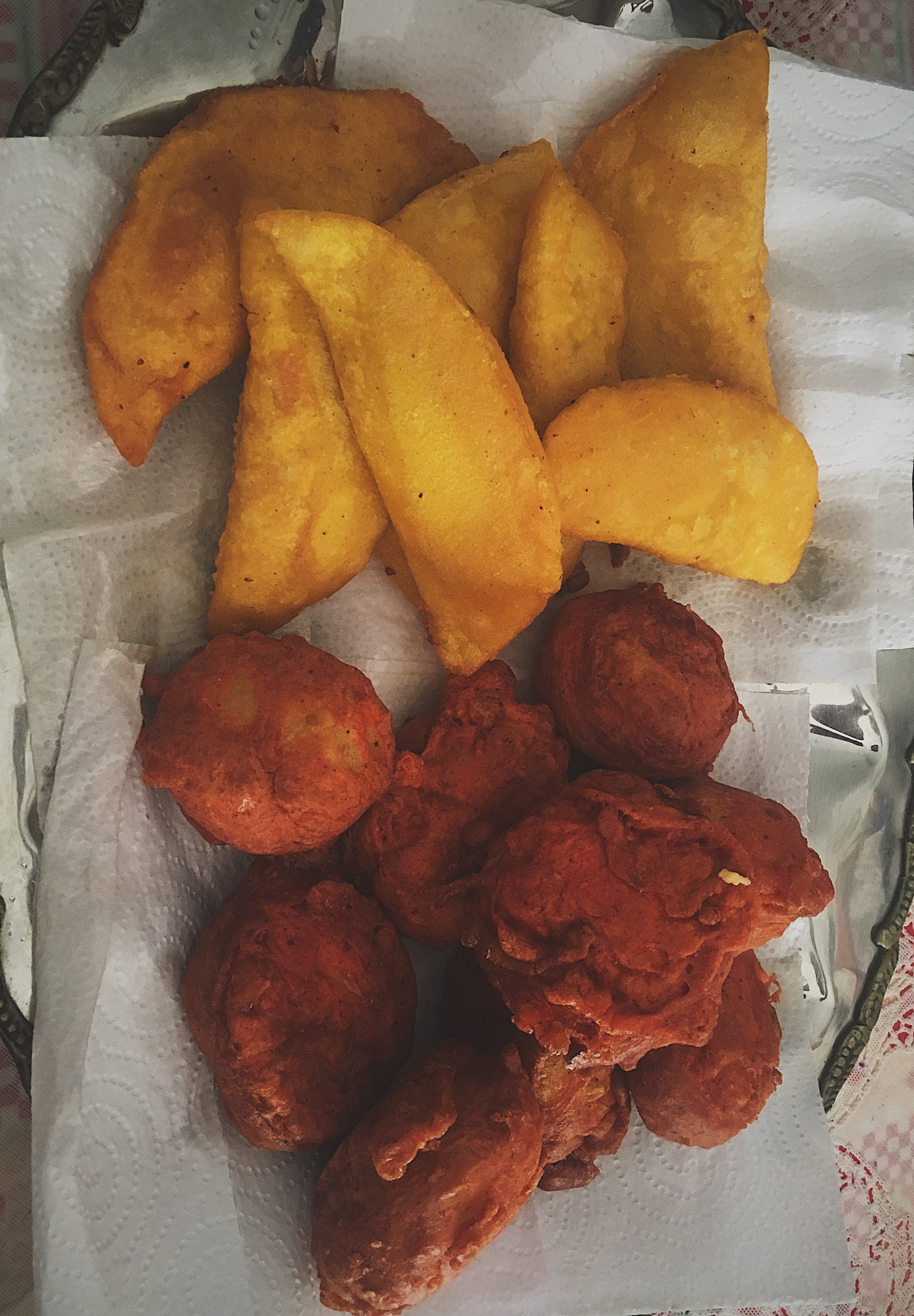 5 Things To Do In Colombia
1. Visit the Walled City of Cartagena
The Walled city will be a wonderful place to spend a full day shopping, eating, and taking pictures.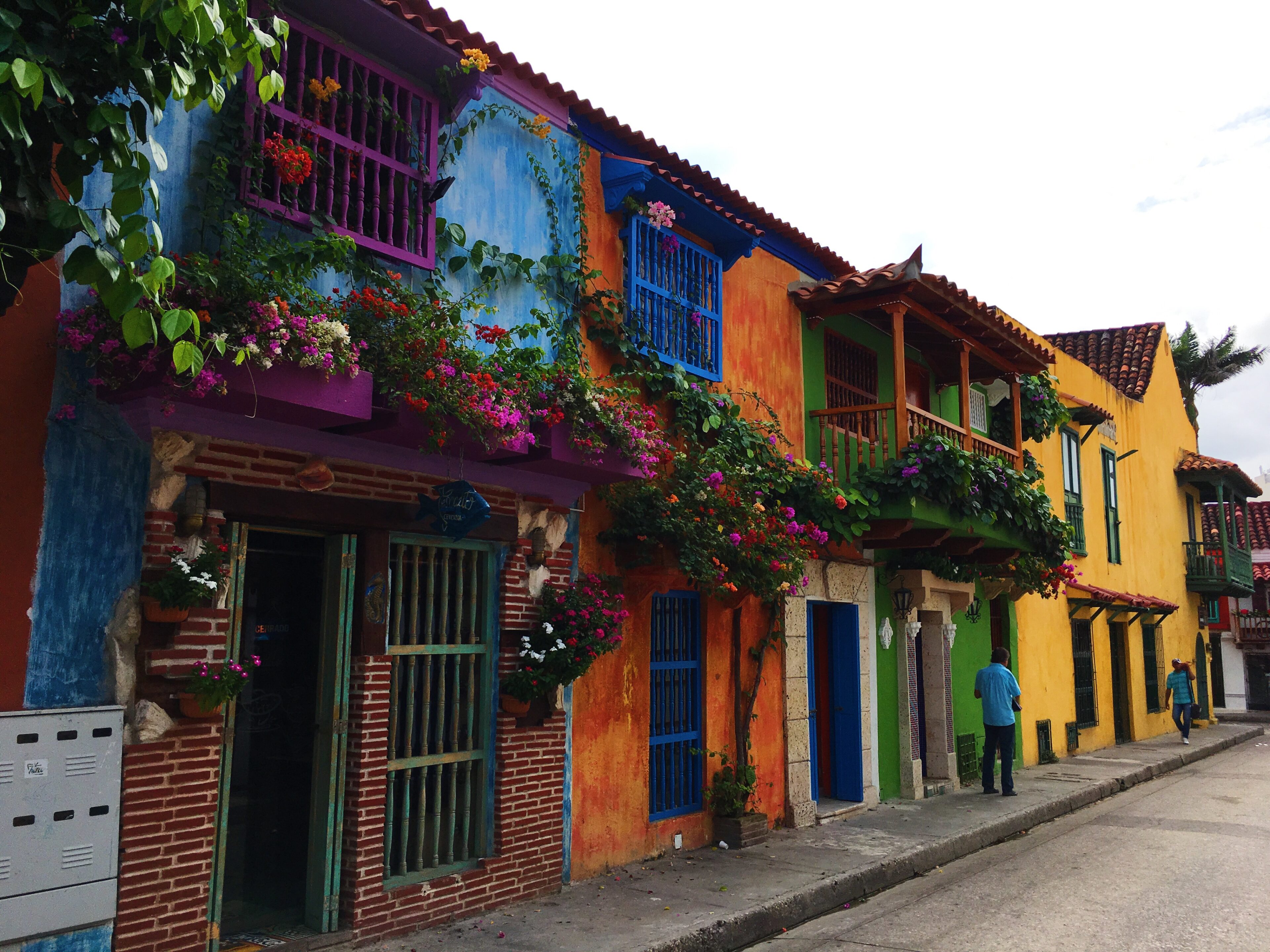 2. Have a beach day at Playa Blanca
Playa Blanca was about an hour drive away from our hotel. We were able to book a van with our hotel to shuttle all of us there and back for the day for a very reasonable price. At the beach, you can pay for service of food and drinks, jet ski, boat rides, massages, jewelry, you name it.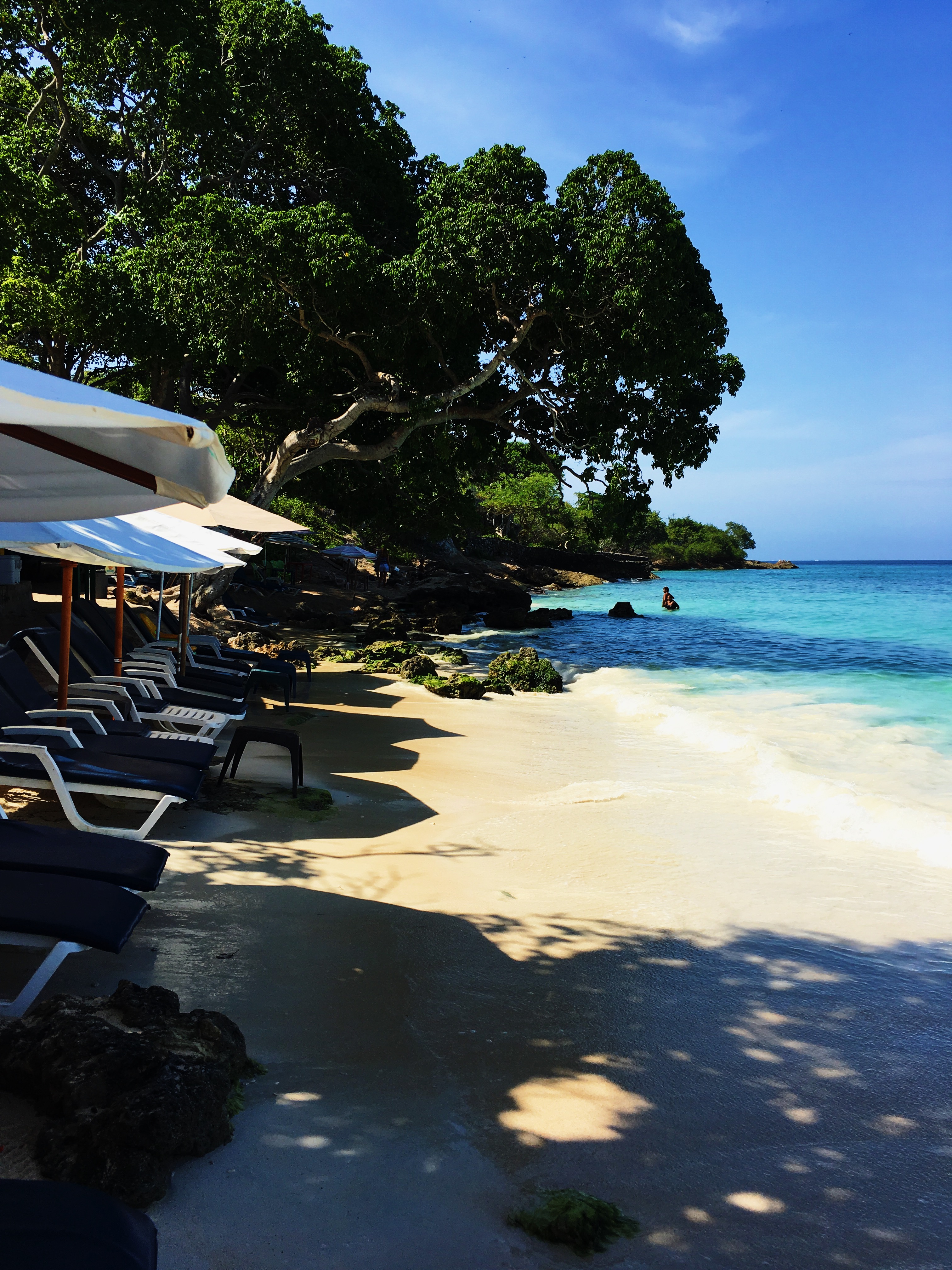 3. Eat traditional Arroz de Coco (Coconut rice)
Traditional coconut rice is SO good, and is served almost everywhere. Some places taste better than others, but it will definitely be on every menu.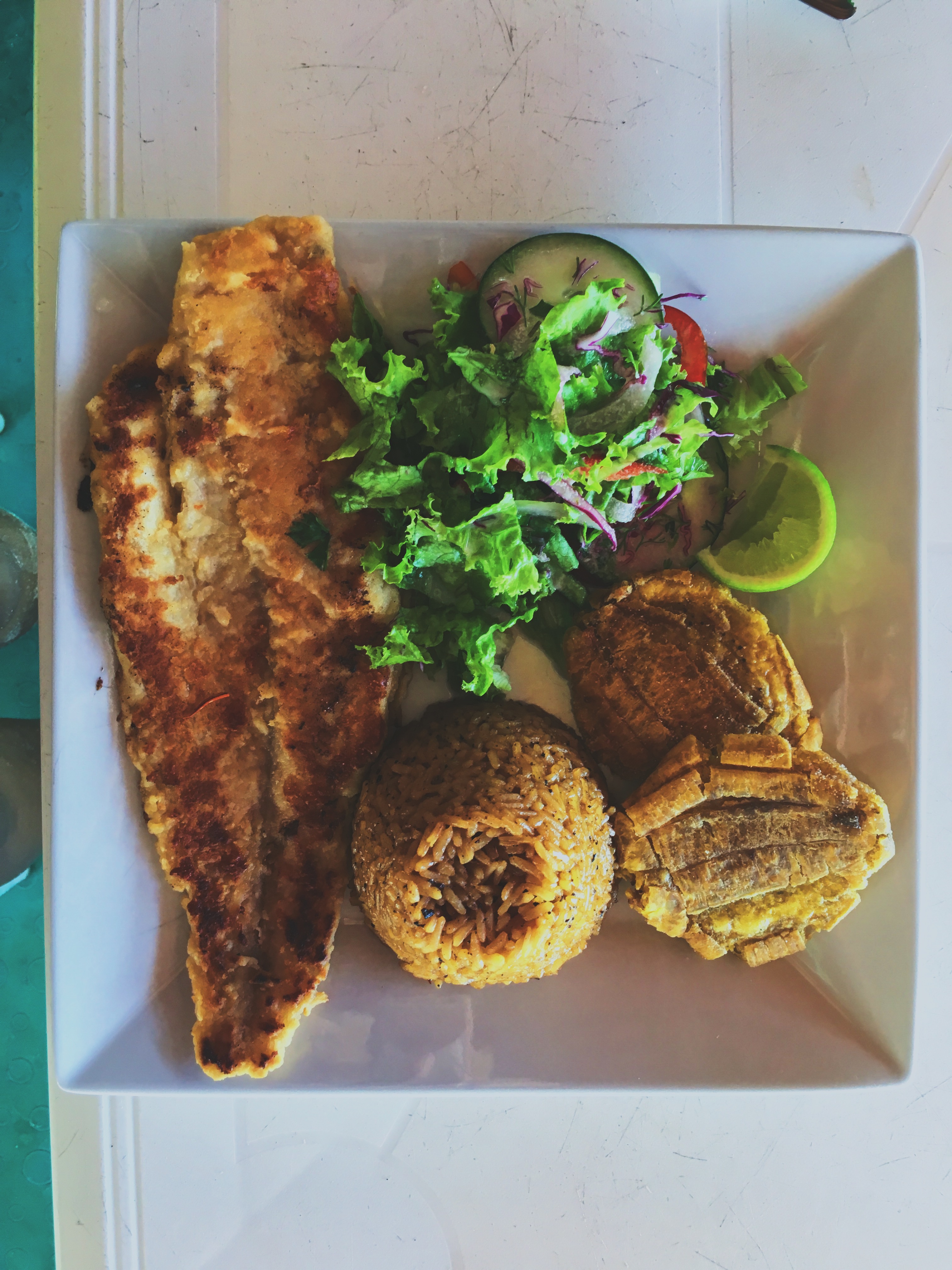 4. Visit a local grocery store or market
To buy Sello Rojo, traditional Colombian coffee to take home with you. This will be the cheapest place to find it.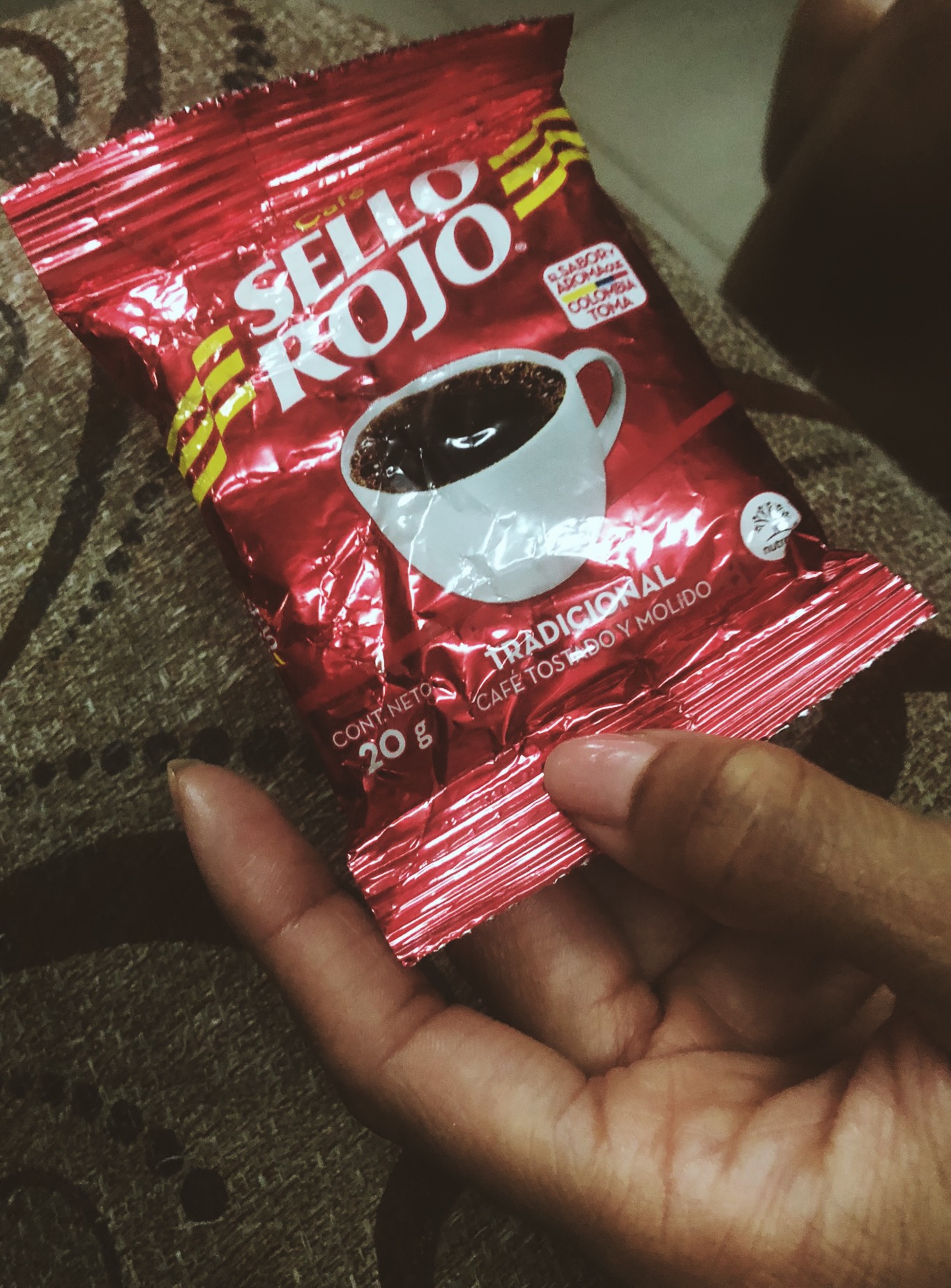 5. Take a photo with the colorful ladies
In the Walled City, but make sure you can tip them well!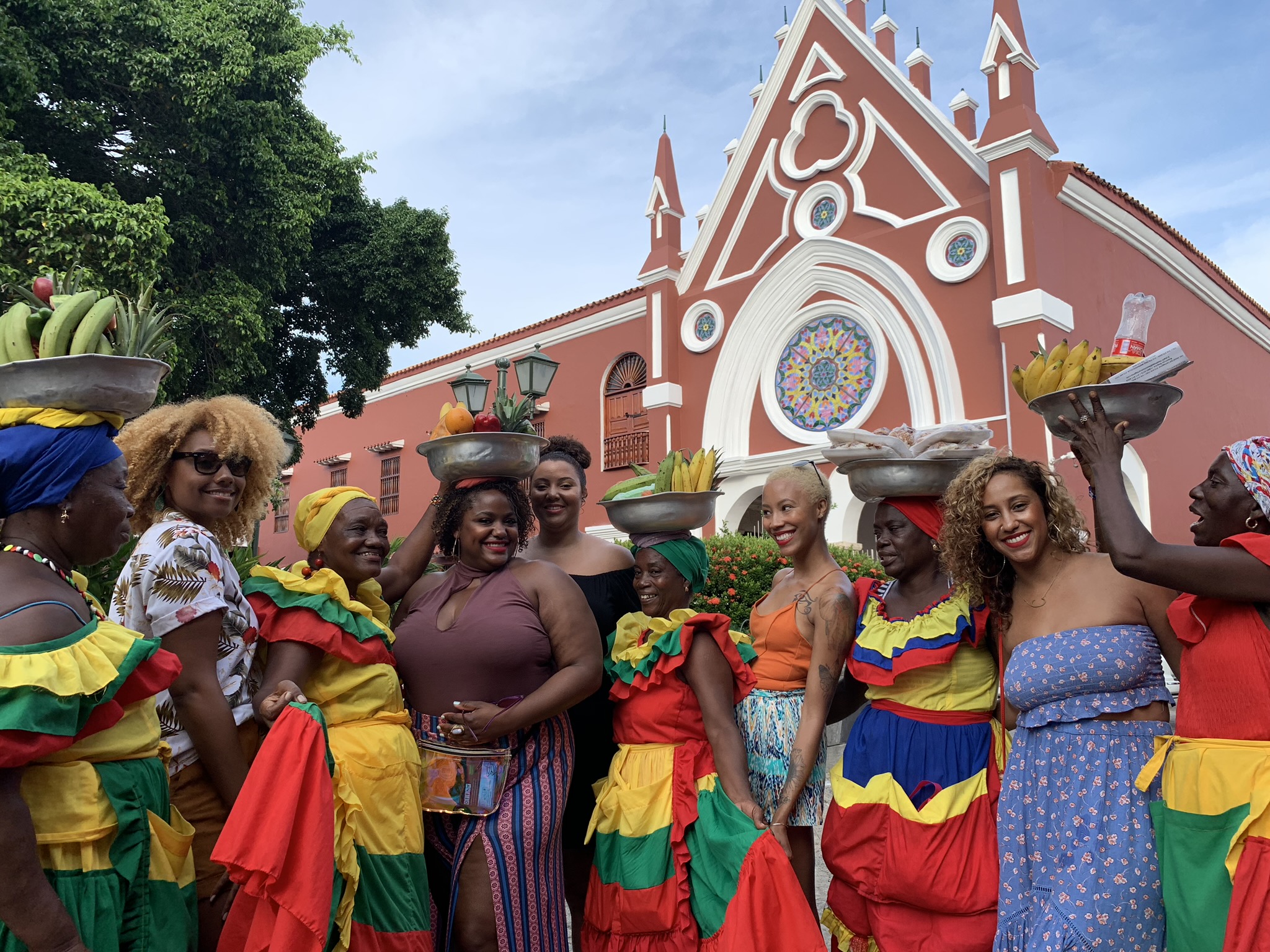 Must Eat Restaurants in Cartagena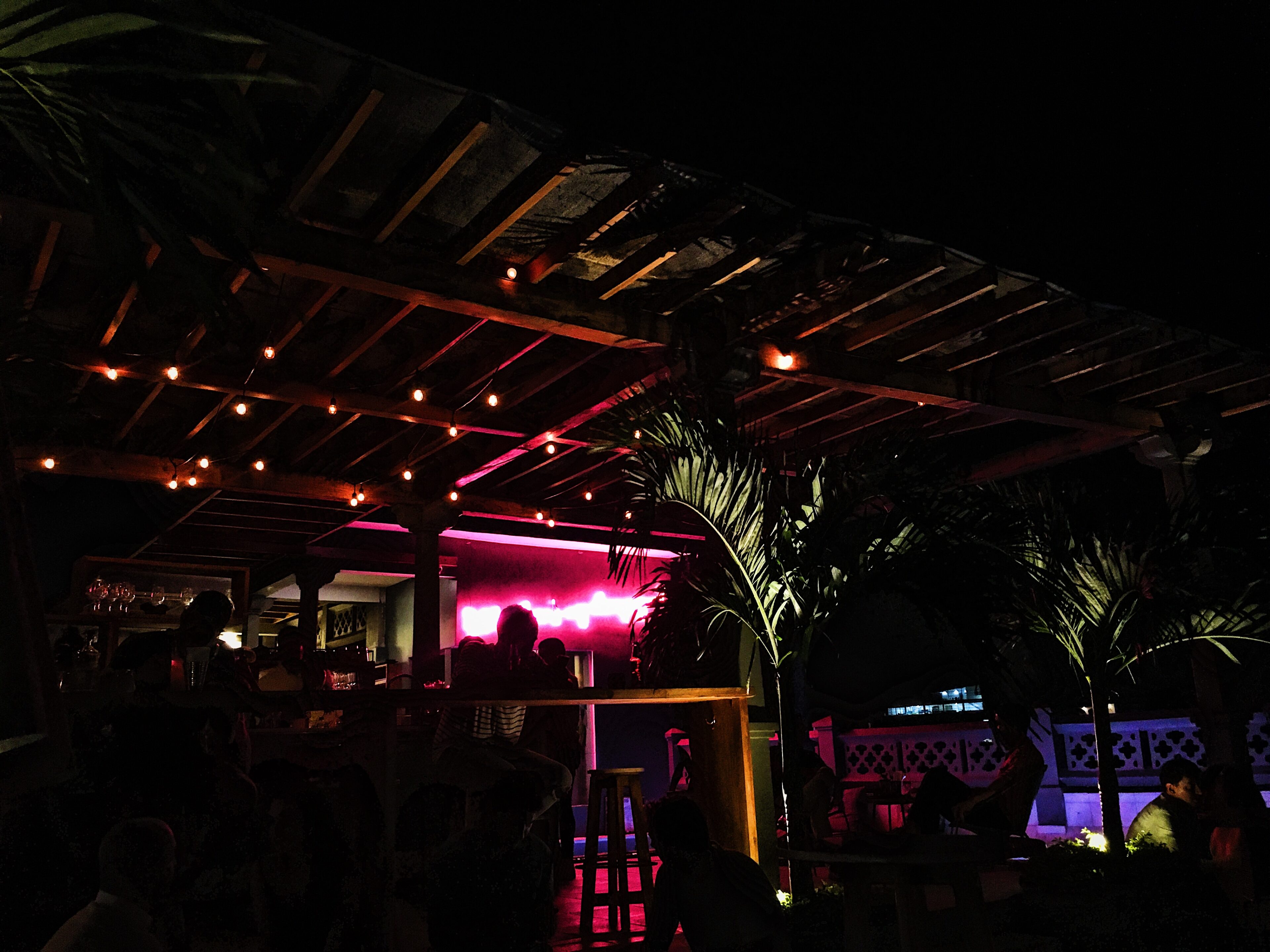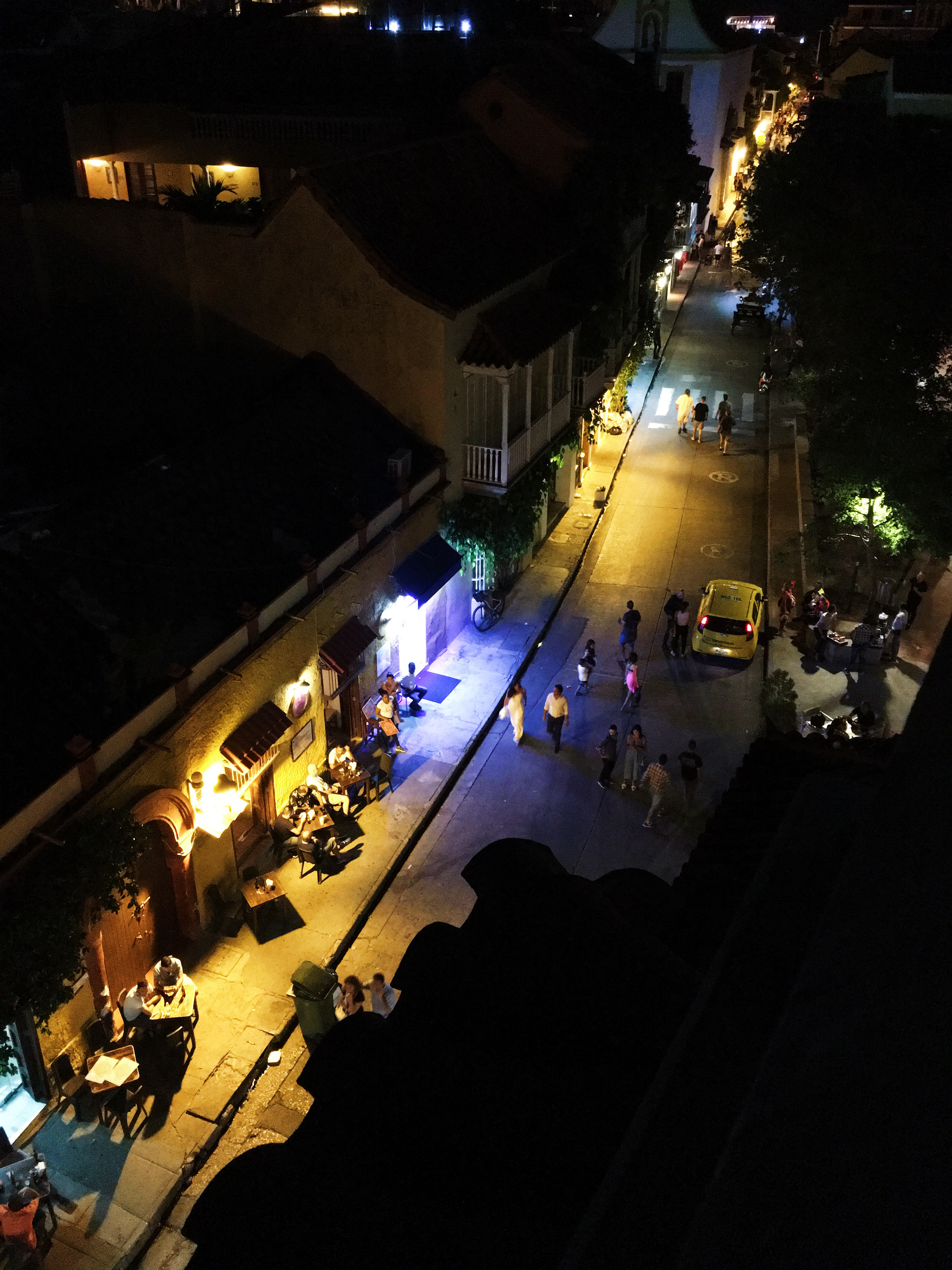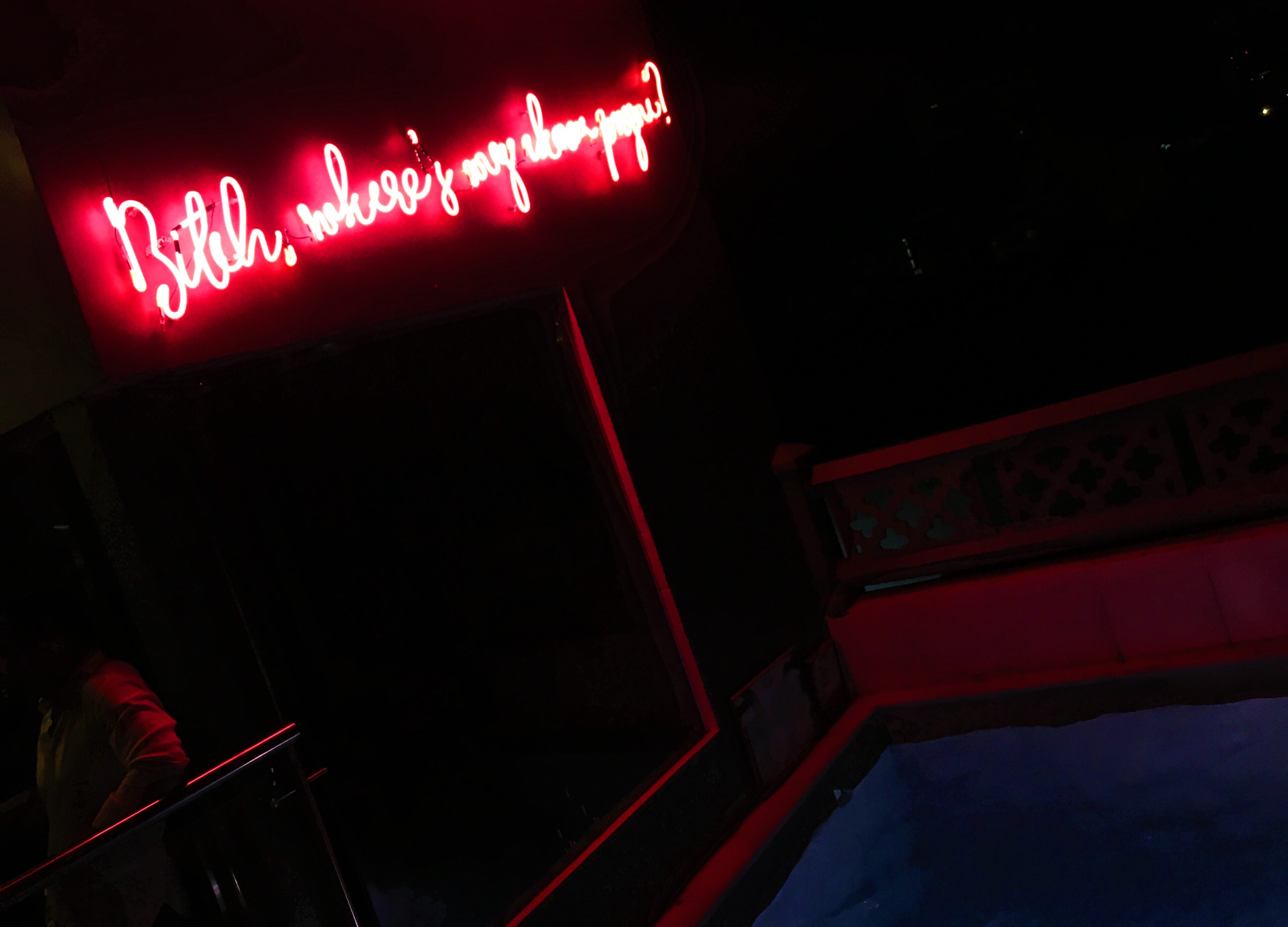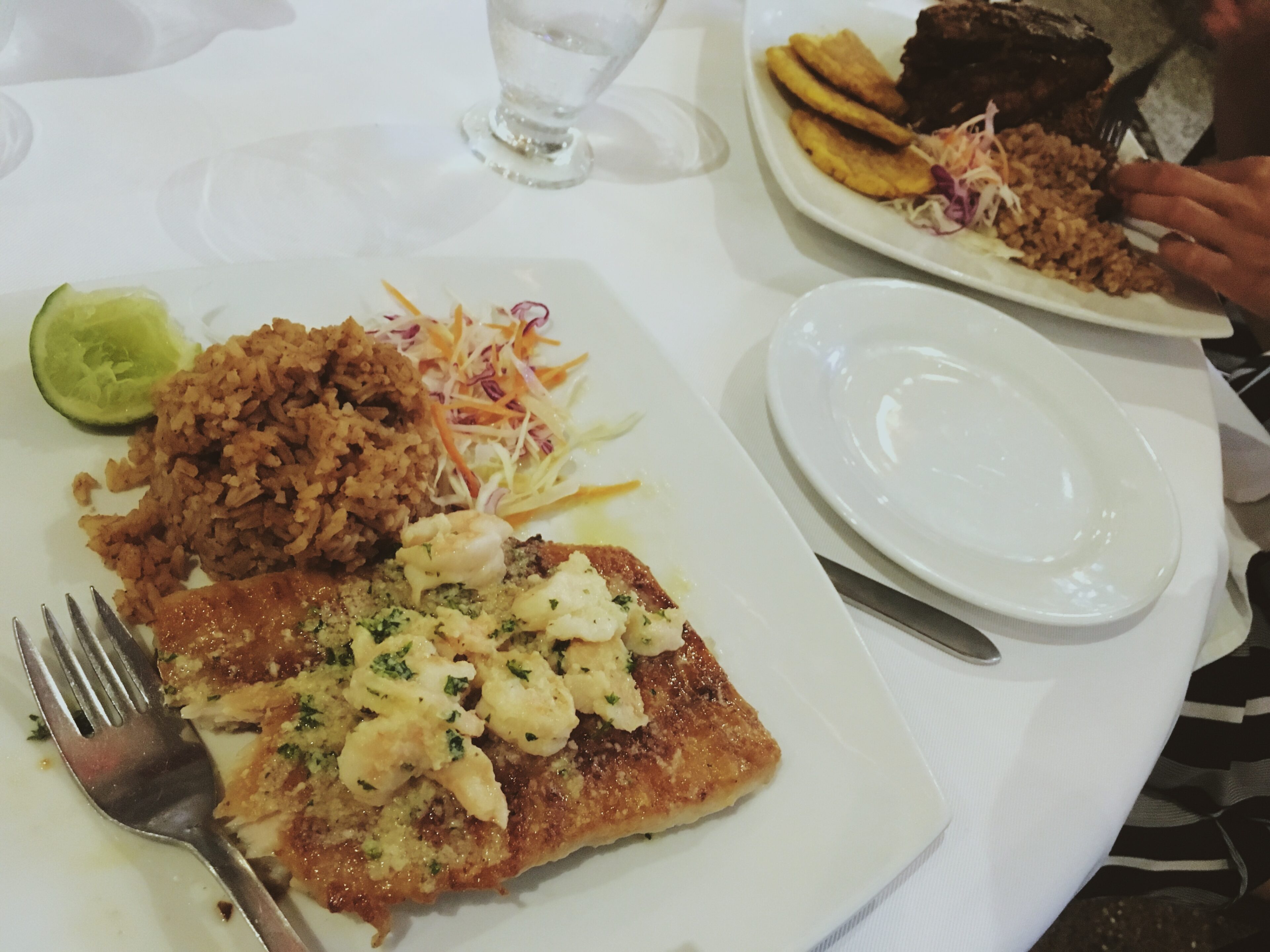 El Santisimo in the Walled City – 5 star food and drinks. We went here for a birthday dinner. This place is more fancy and dressed up with classy food presentation and high quality flavors. Very reasonably priced as well. A local recommended this place.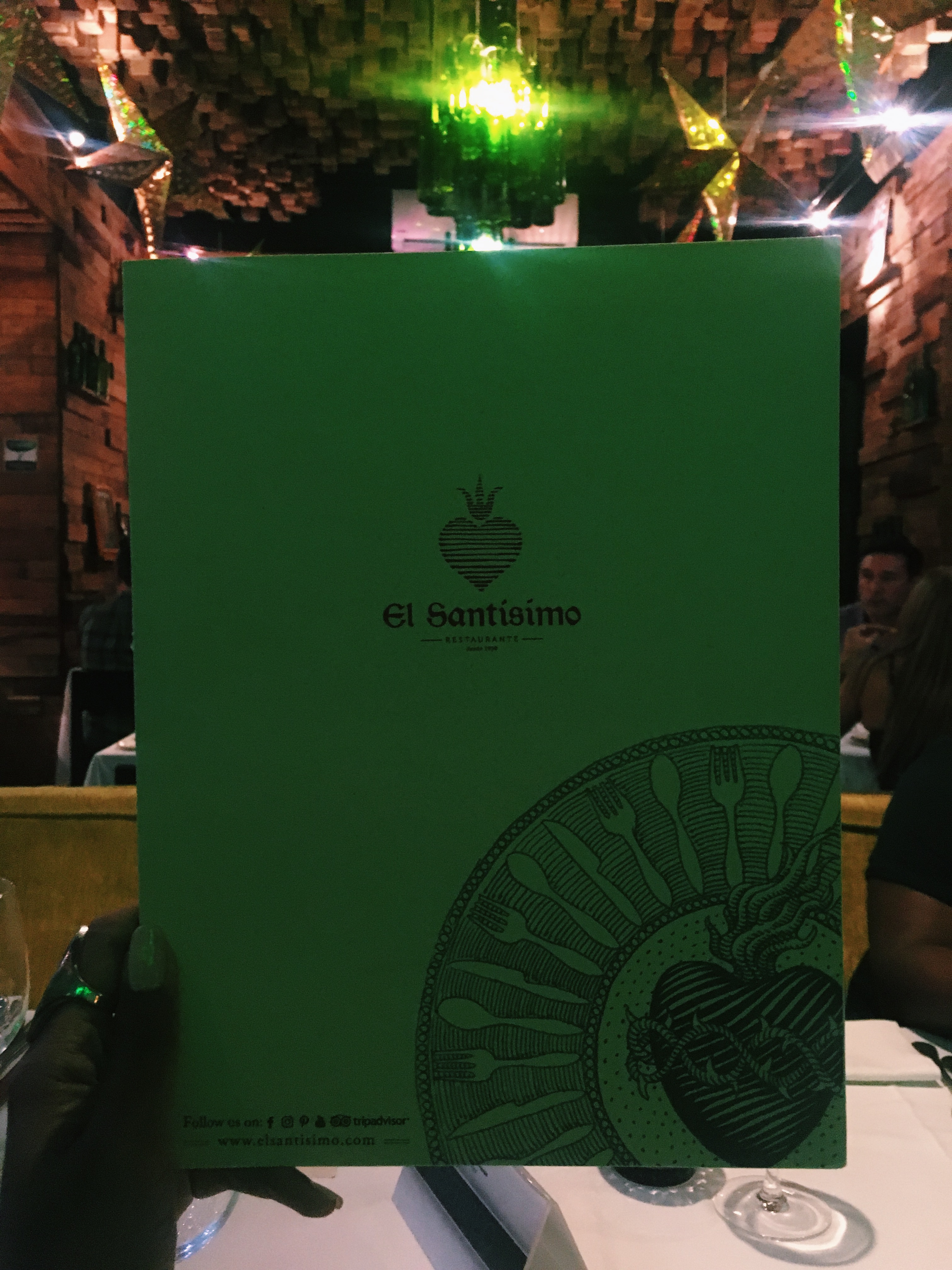 Advice For Traveling to Colombia
Colombian Pesos: 
Get a few bucks worth (I got $100 USD worth at LAX) just so that upon arrival you can easily pay for cabs, food or bottled water. Many places take card, but not all, and especially not cabs. Also, when it comes time to shop, people can negotiate prices with you when you have cash rather than card.
Conversion App:
I recommend downloading a currency conversion app on your phone so you have an idea of how much things cost in USD. We were using GlobeConvert App.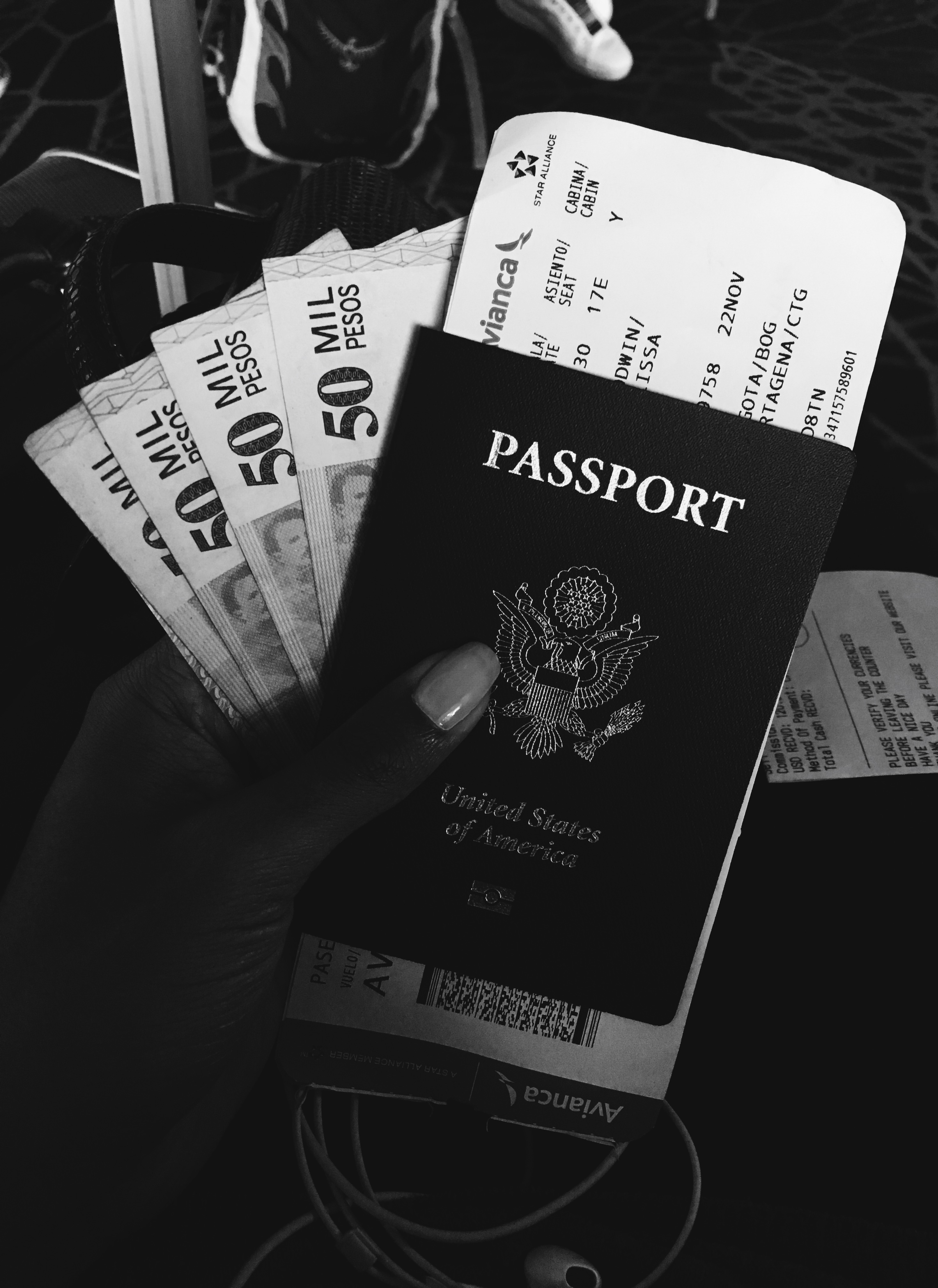 ATM:
When you need to get more cash, find an ATM. There are a few in the Walled City, but avoid doing currency exchange at your hotel because the exchange rate will most likely be higher. Instead, ask your concierge where to find an ATM. Also, be careful about which ATM you use. Find one that looks safe and is recommended.
Mil = Thousand:
Don't be confused by the Spanish word "Mil". "Mil" means a thousand. But not in the way a thousand means in USD. For example, if you have 20 thousand Mil in Colombian pesos, you have about $6 in USD. It's a little confusing at first, but it starts to make sense over a couple days.
Phone Service:
I was the only one on the trip who did not have phone service, unless I was on wifi. I recommend having service if you can. Because there were so many of us together, it wasn't a must have for me. But if you need to get an Uber, use Google translate, look up restaurants or directions, the list can go on and on- it is very helpful to have. Plus for safety reasons, you may need to make a call.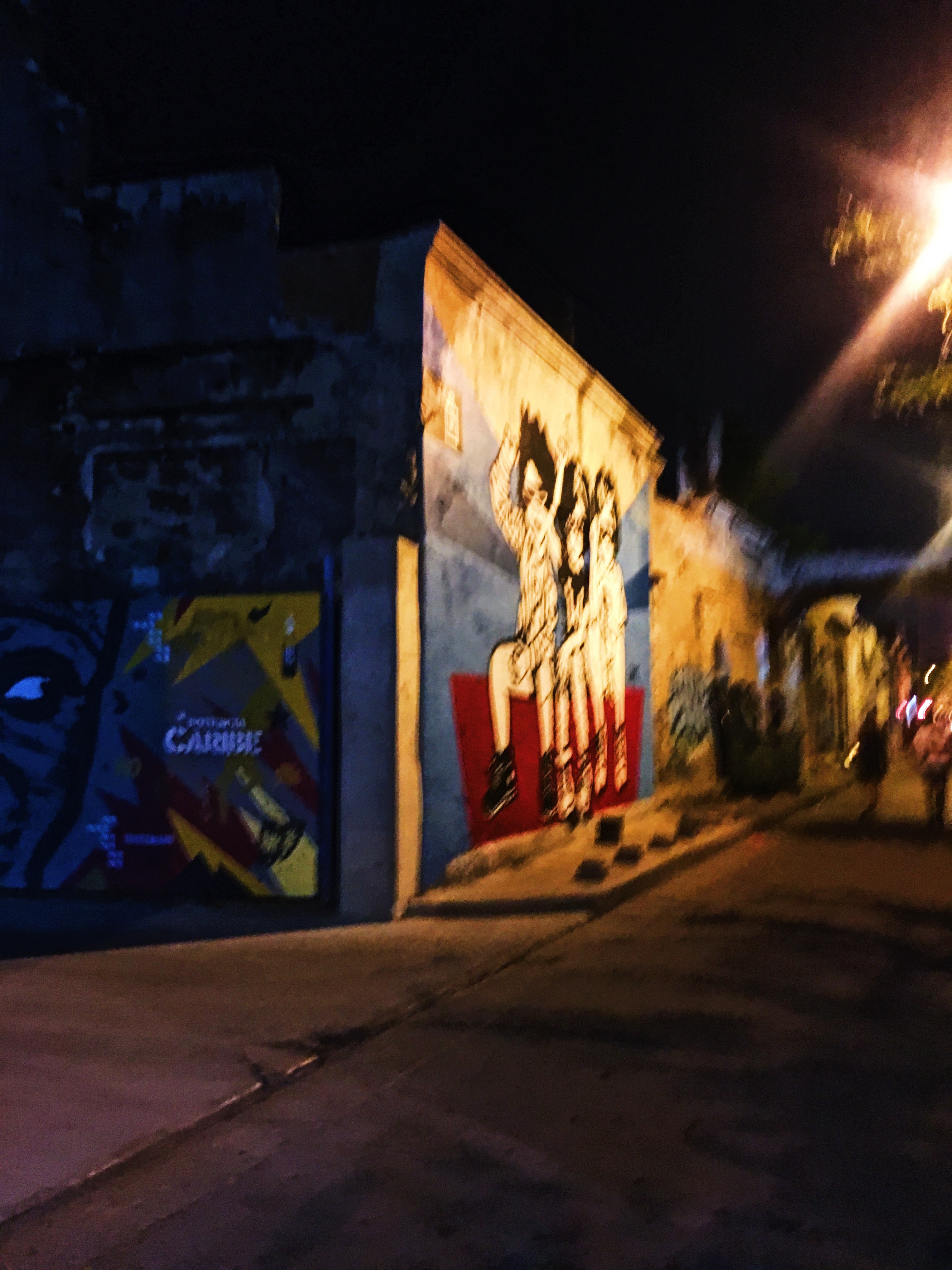 Food & Water:
We all had some tummy troubles while on the trip, but of course I had the worst of it. On our final night in Colombia I had diarrhea and debilitating stomach cramping. After sitting on a miserable 7-hour flight home, and then sitting in the emergency room until 1am, I was diagnosed with E. coli. The doctor said it most likely came from the ice in our drinks, which made a lot of sense to me. On the trip, we all drank bottled water because we knew better, and also because this is the only water that restaurants and the hotel actually serve. However, they are also quick to serve ice with every bottle of water and any alcoholic drink that calls for it. DO NOT CONSUME THE ICE. And, just be careful about food choices. I recommend eating lightly, slowly, and cautiously if you have a sensitive stomach or are prone to getting sick, like me.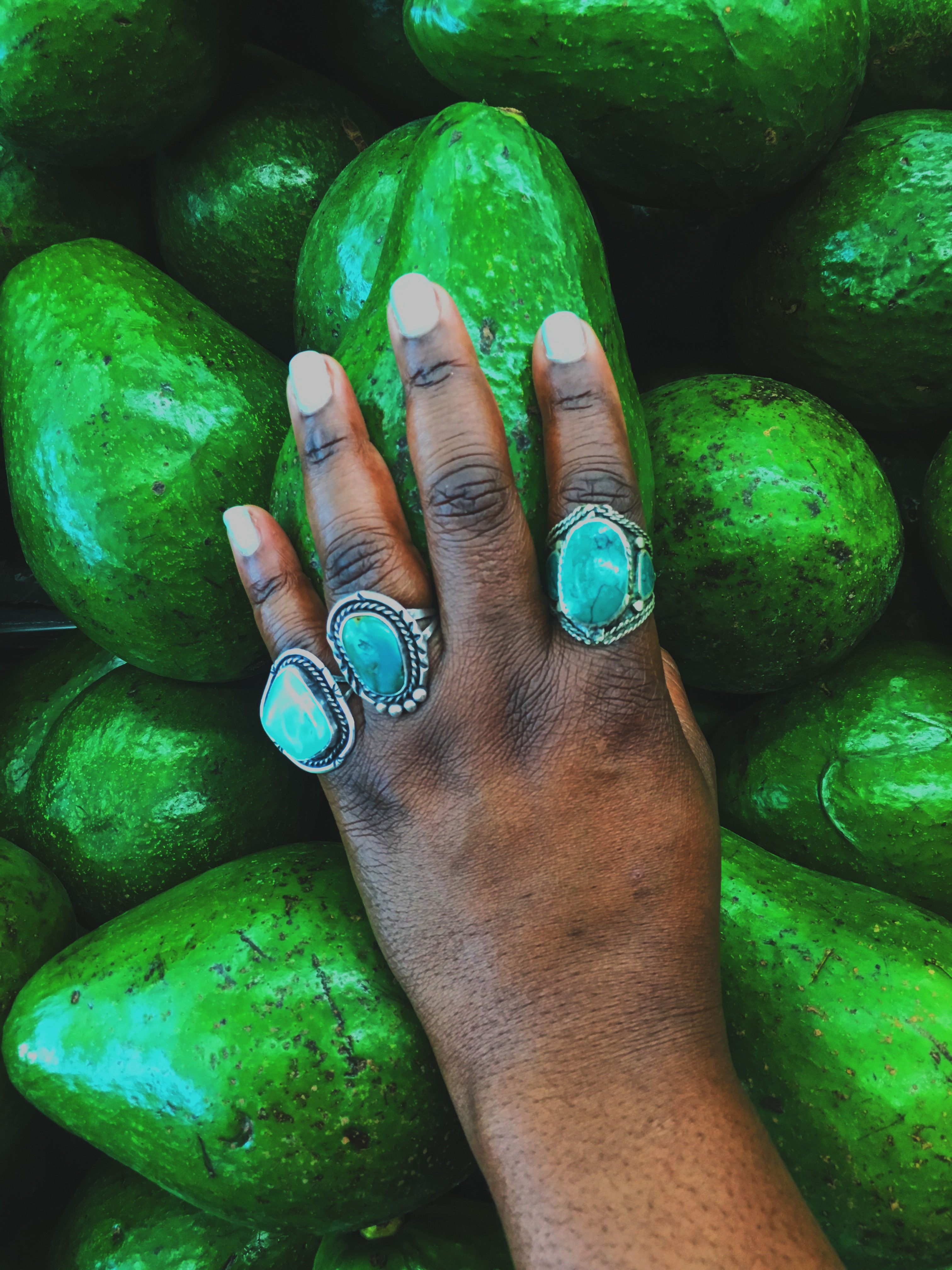 Old Town in the Walled City:
When you visit the Walled City, pick a day to do just that. There are so many shops, so many restaurants, and so many photo opportunities that you are going to want to take your time capturing and experiencing. It is hot and humid, and you don't want to be rushed in such a beautiful place.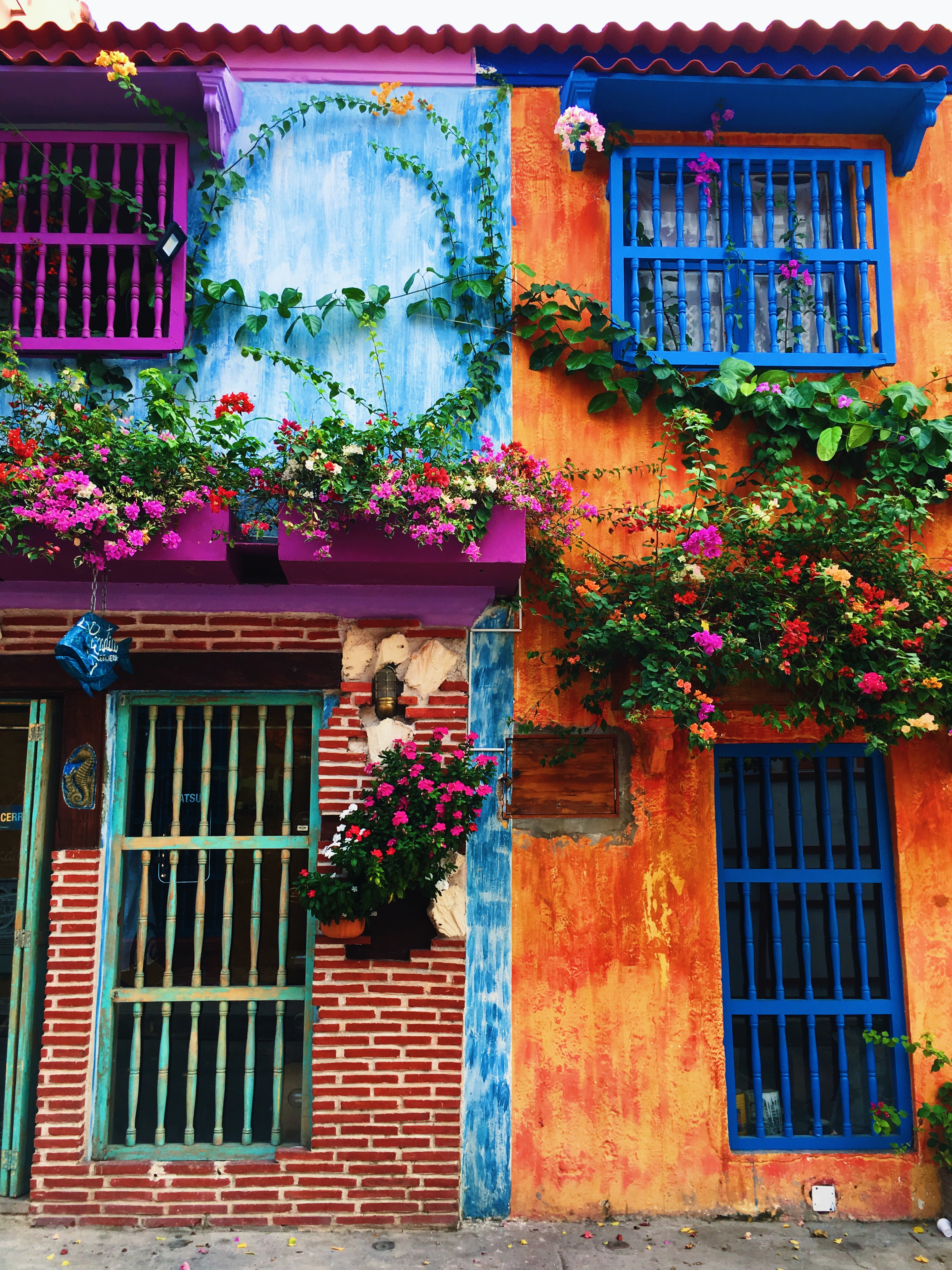 Language:
Knowing Spanish is not a MUST, but it certainly helps A LOT if you know some key words. I recommend learning some basic Spanish, or at least traveling with someone who speaks a little bit. Many people in Colombia speak broken English, or a little English, but some do not speak any. This is when having internet access helps because you can easily translate what you need, if you are at a loss for words! Spanish words, that is. =)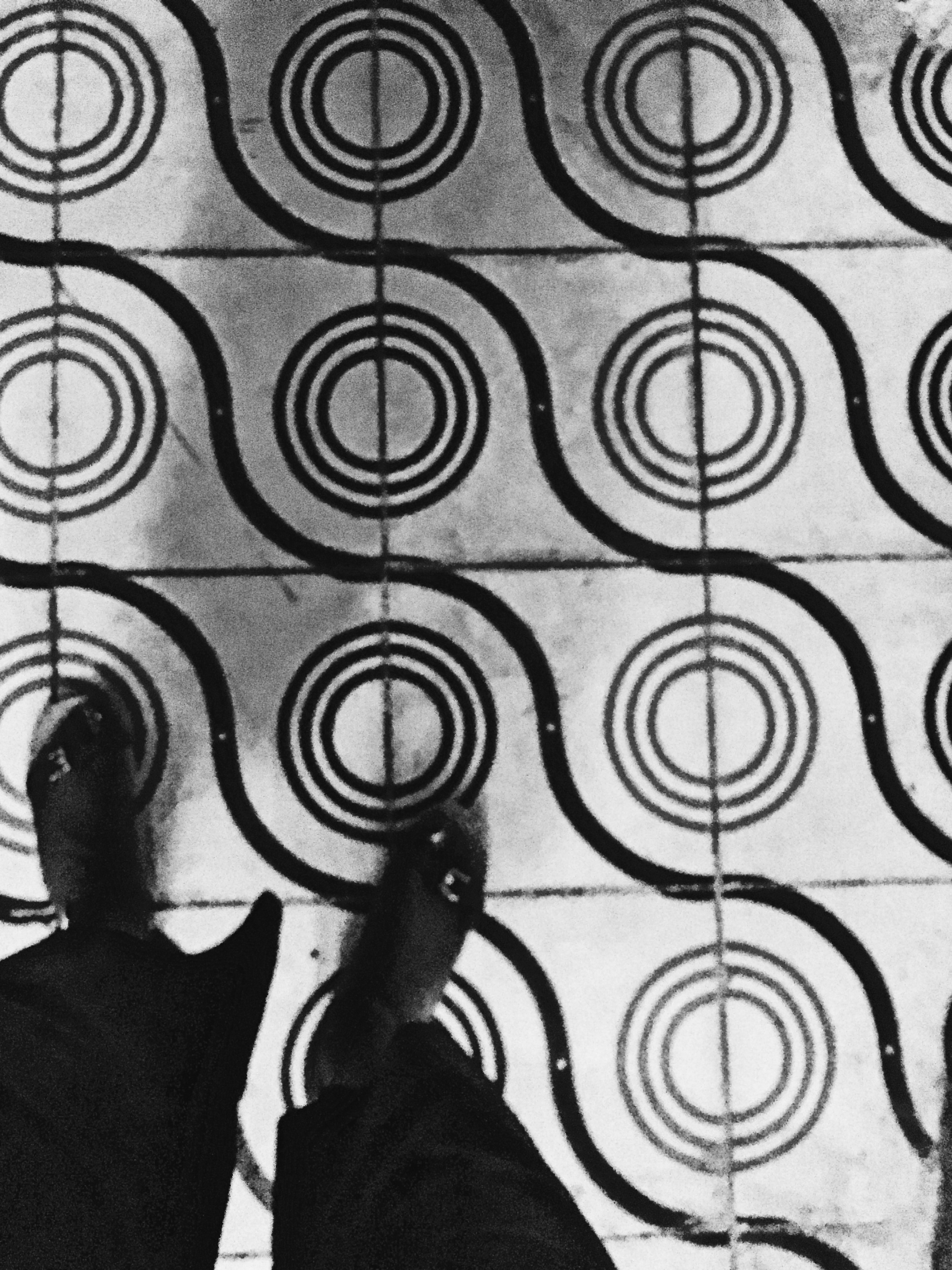 Visiting Colombia was an unforgettable experience. We celebrated a birthday, a first time international travel, met new international friends, played in blue ocean water, learned and spoke more Spanish than we probably ever have, and we also lived and learned what to do and what NOT to do too! I hope this post is helpful to anyone planning to visit Colombia. Despite its' reputation, hopefully this was the encouragement you needed to travel to such a beautiful and culturally rich place!
Enjoy. =)
KayGood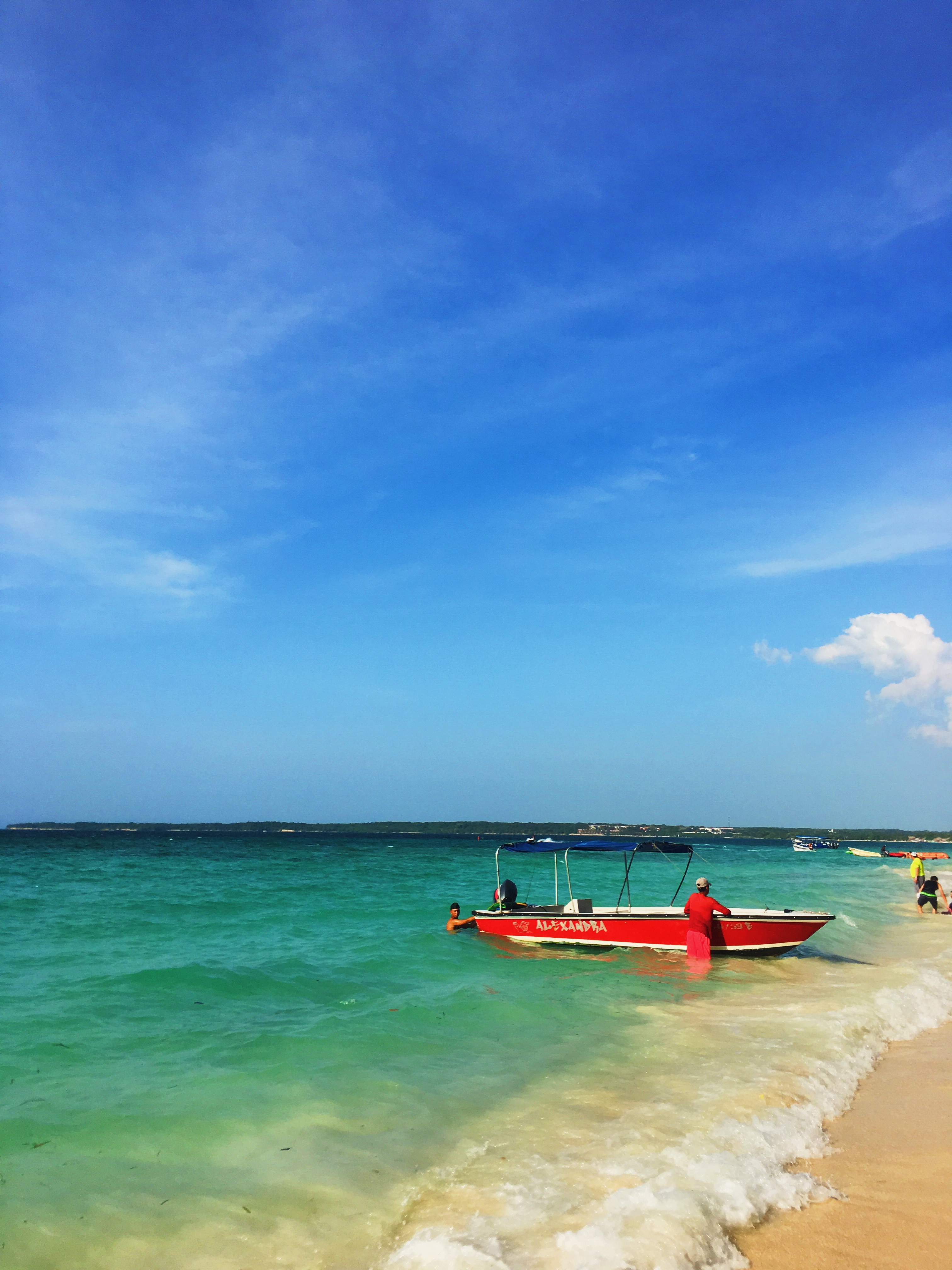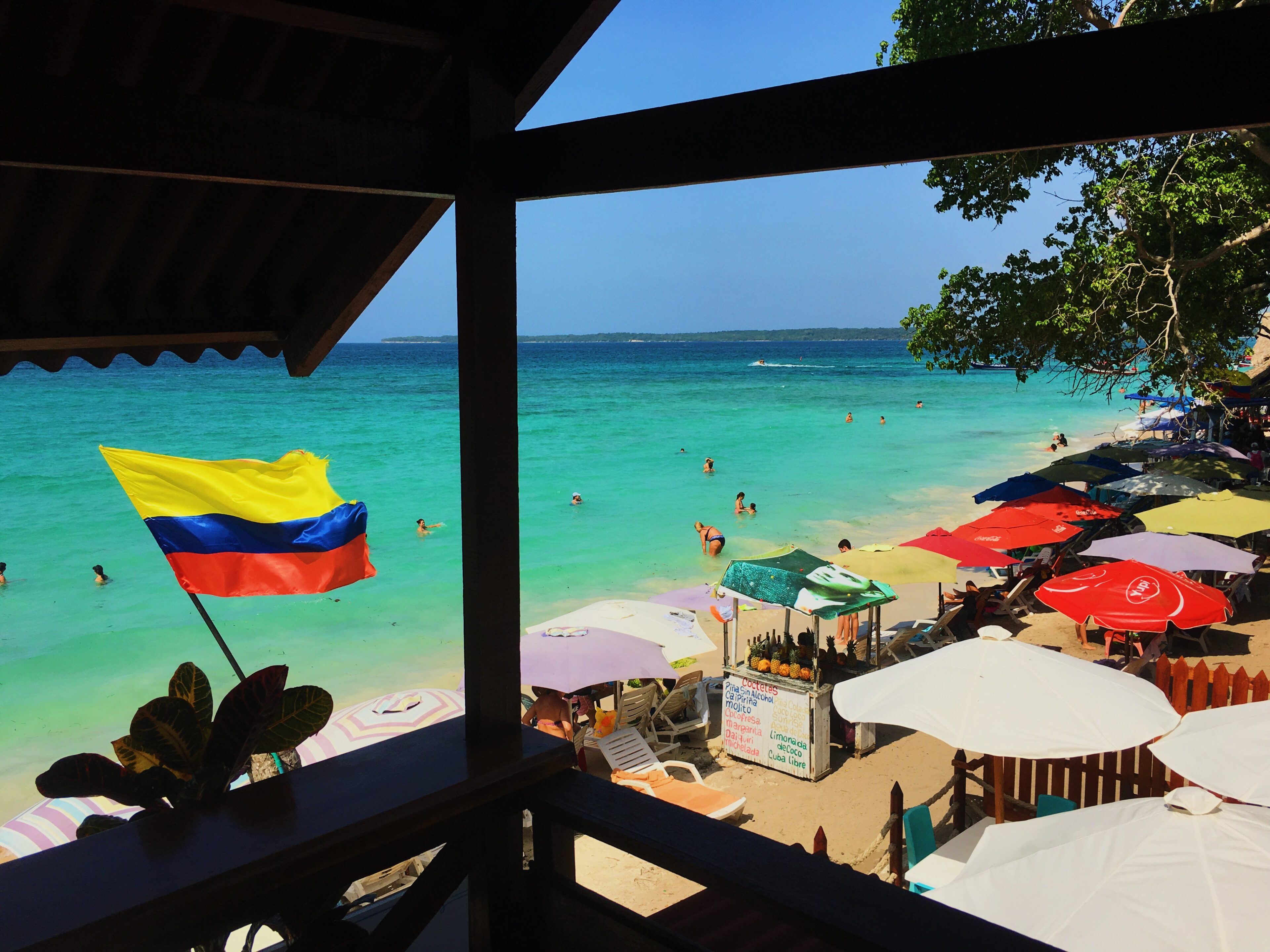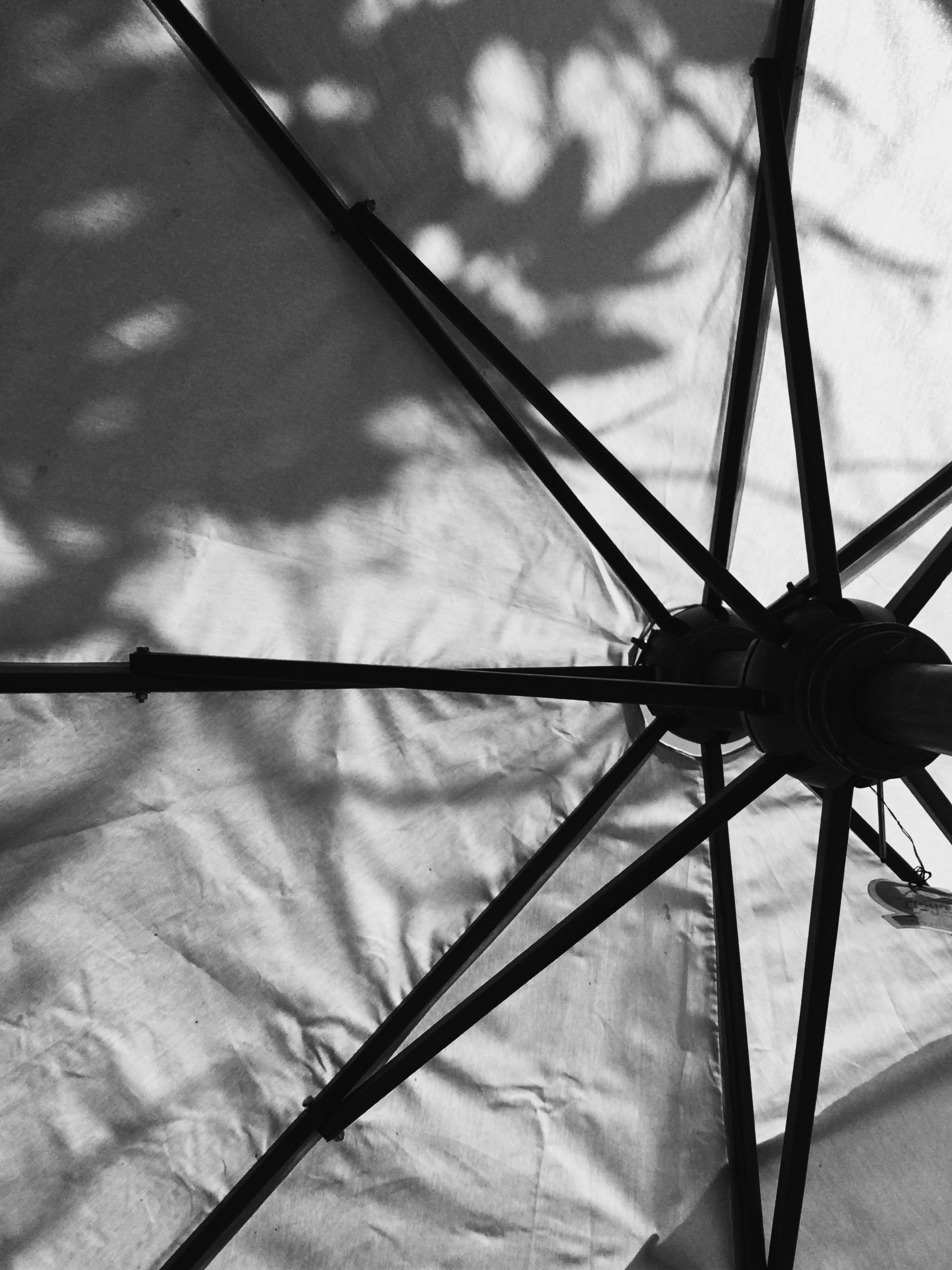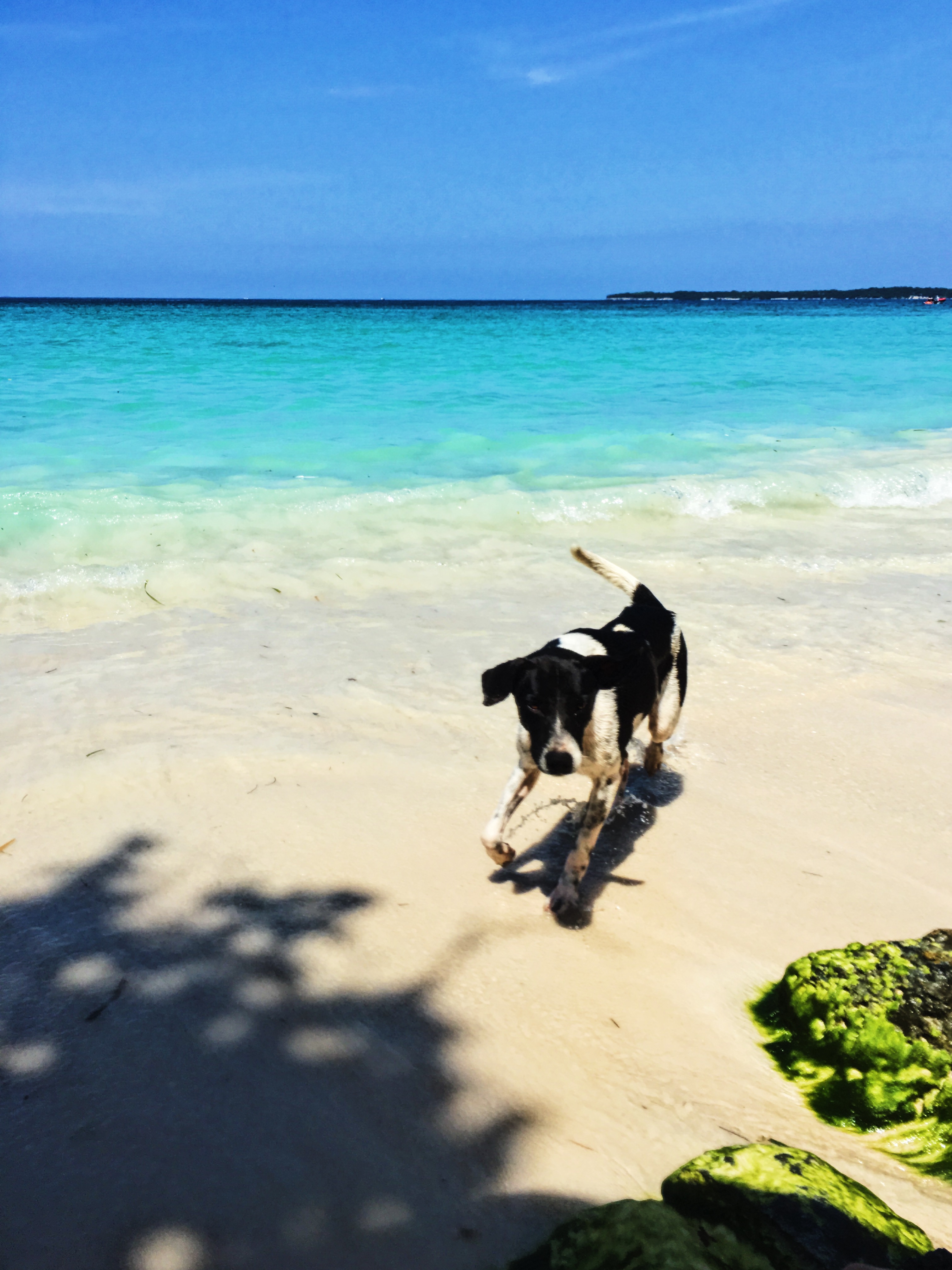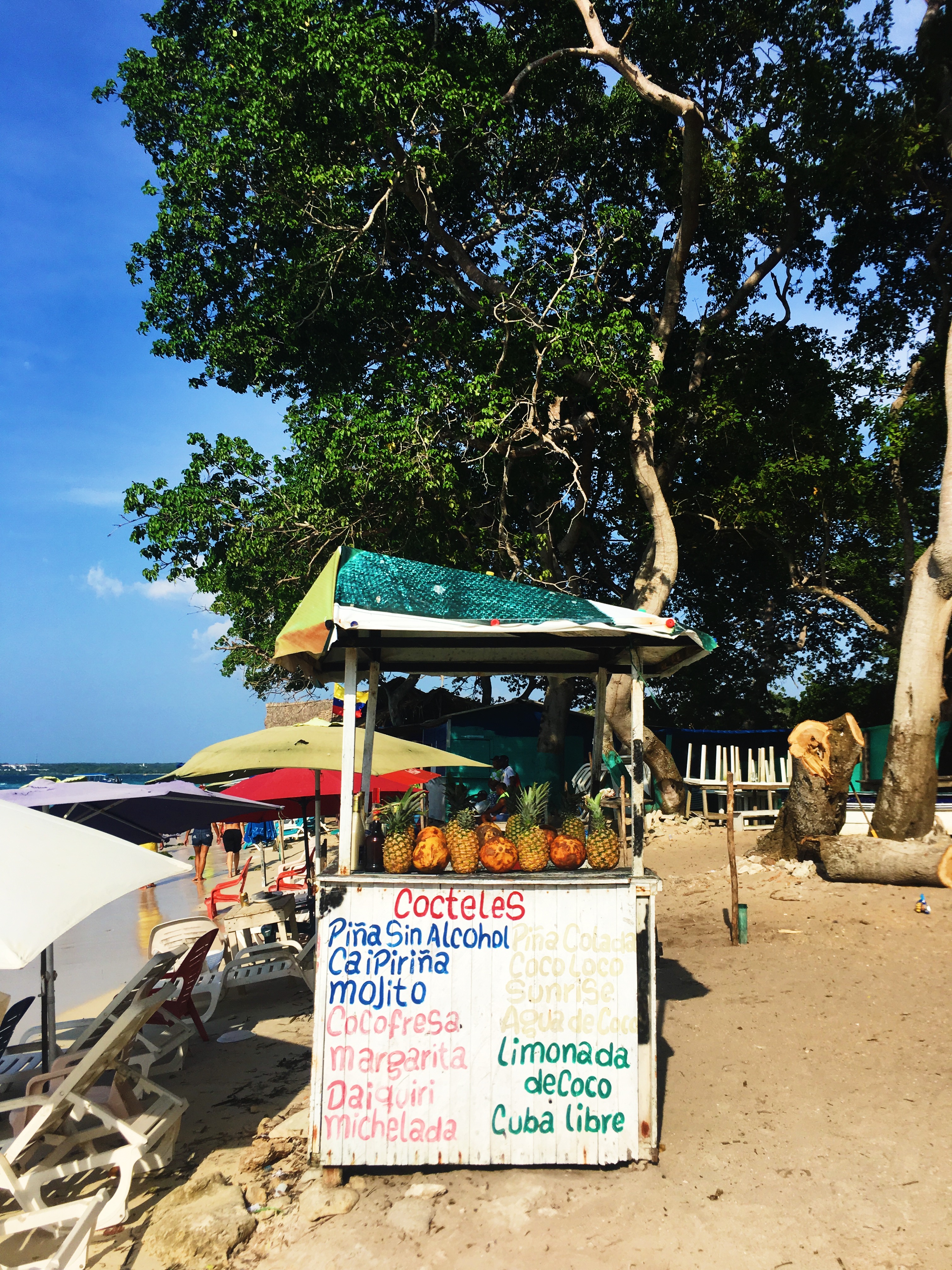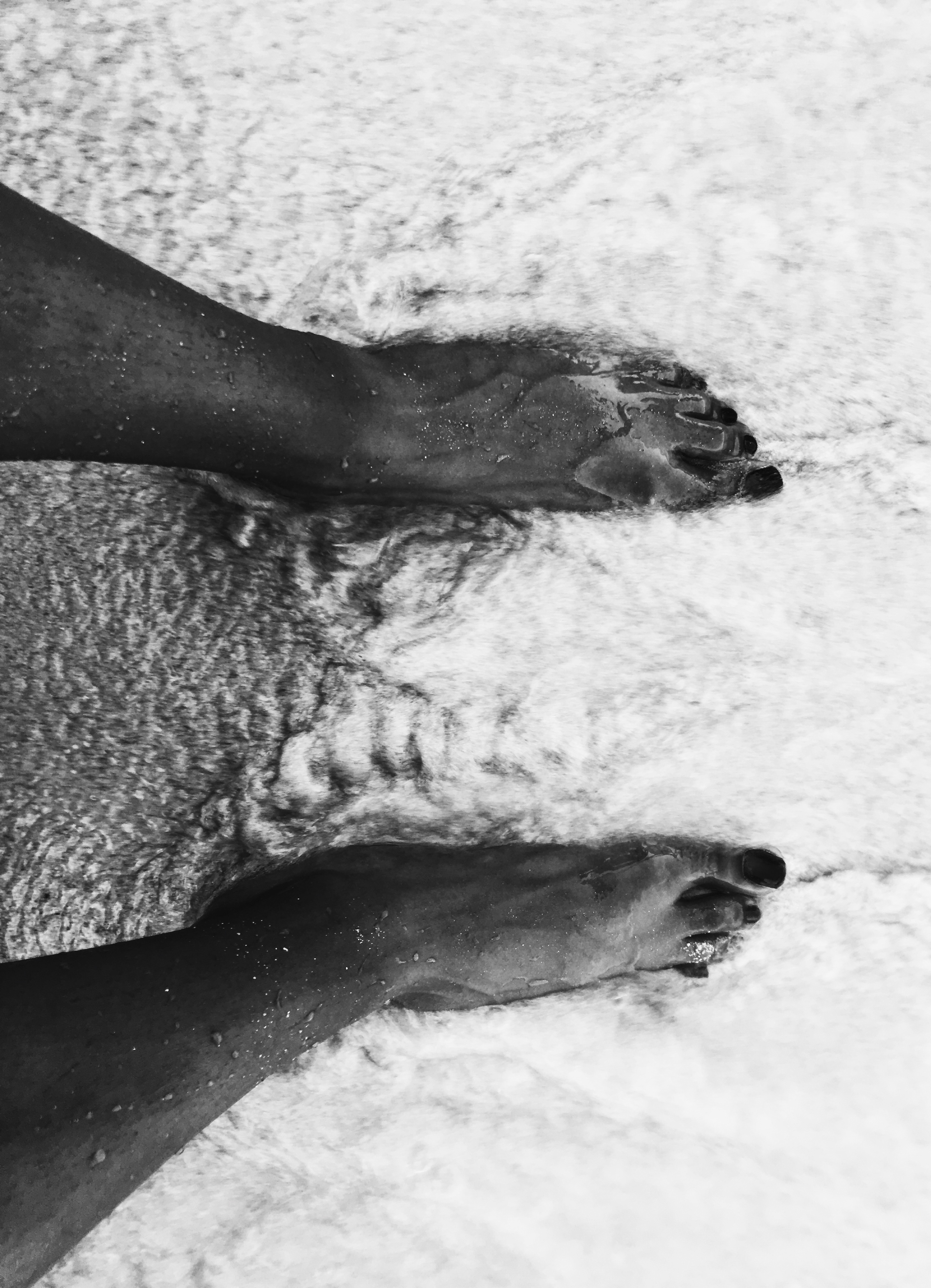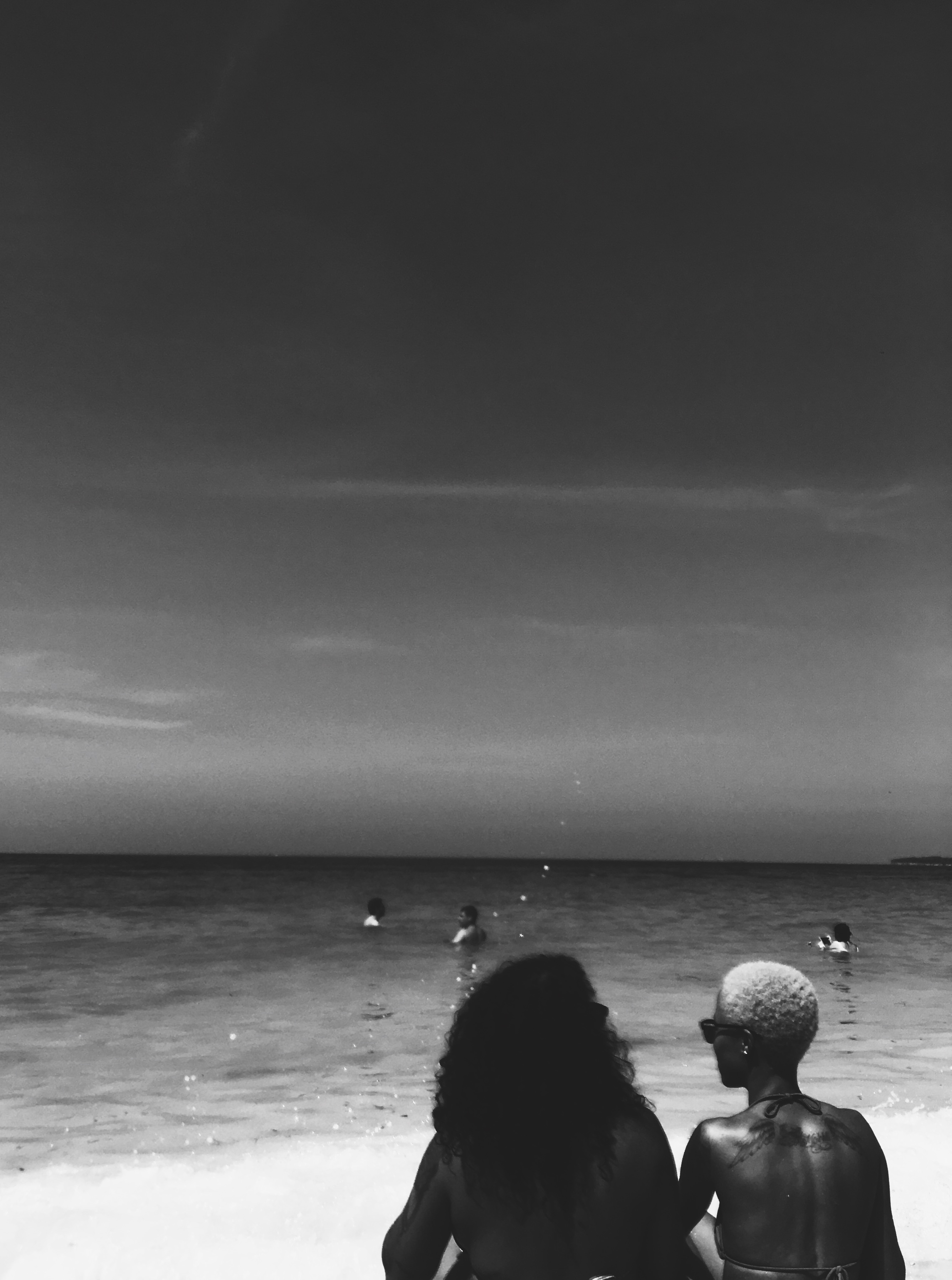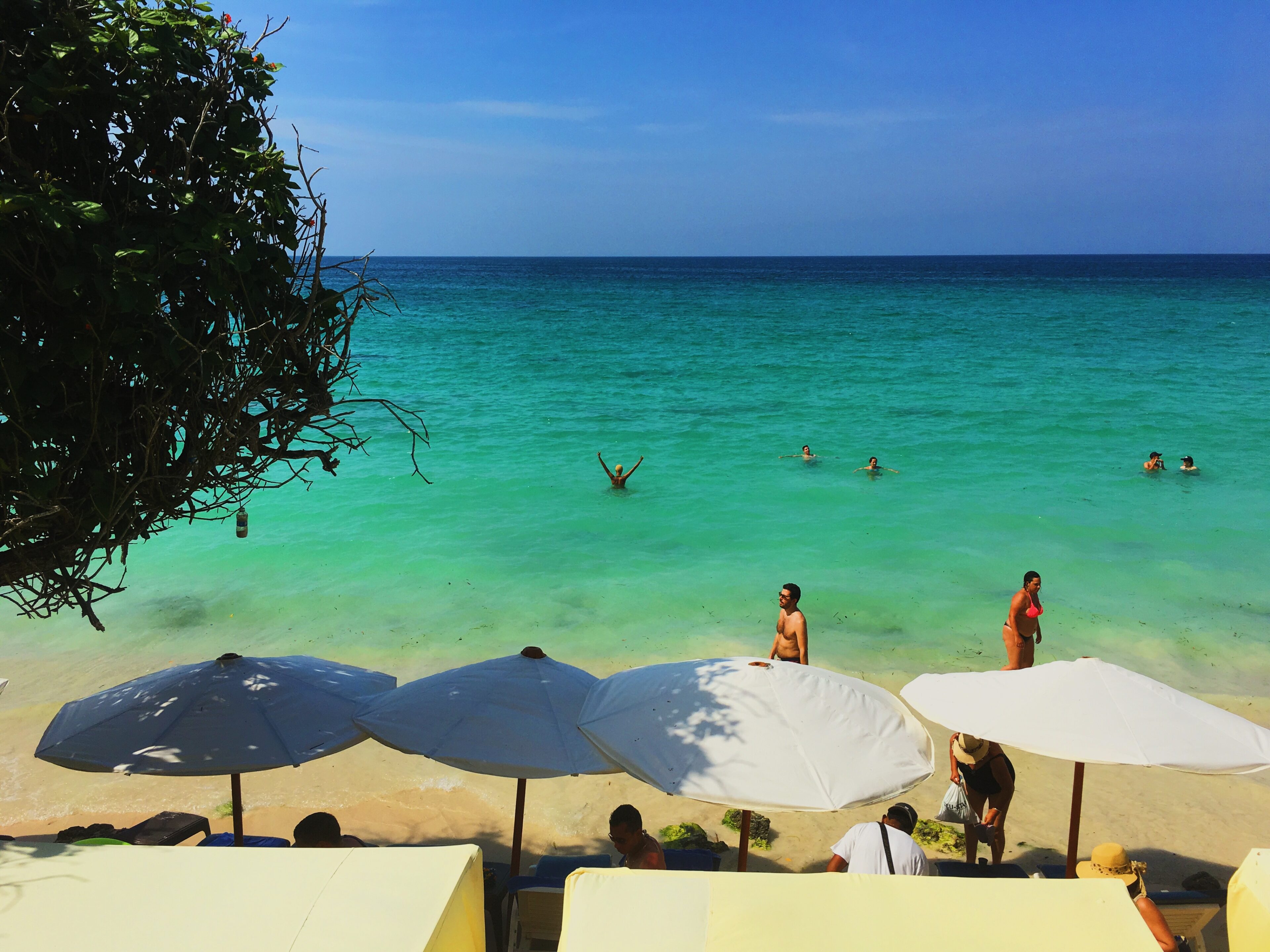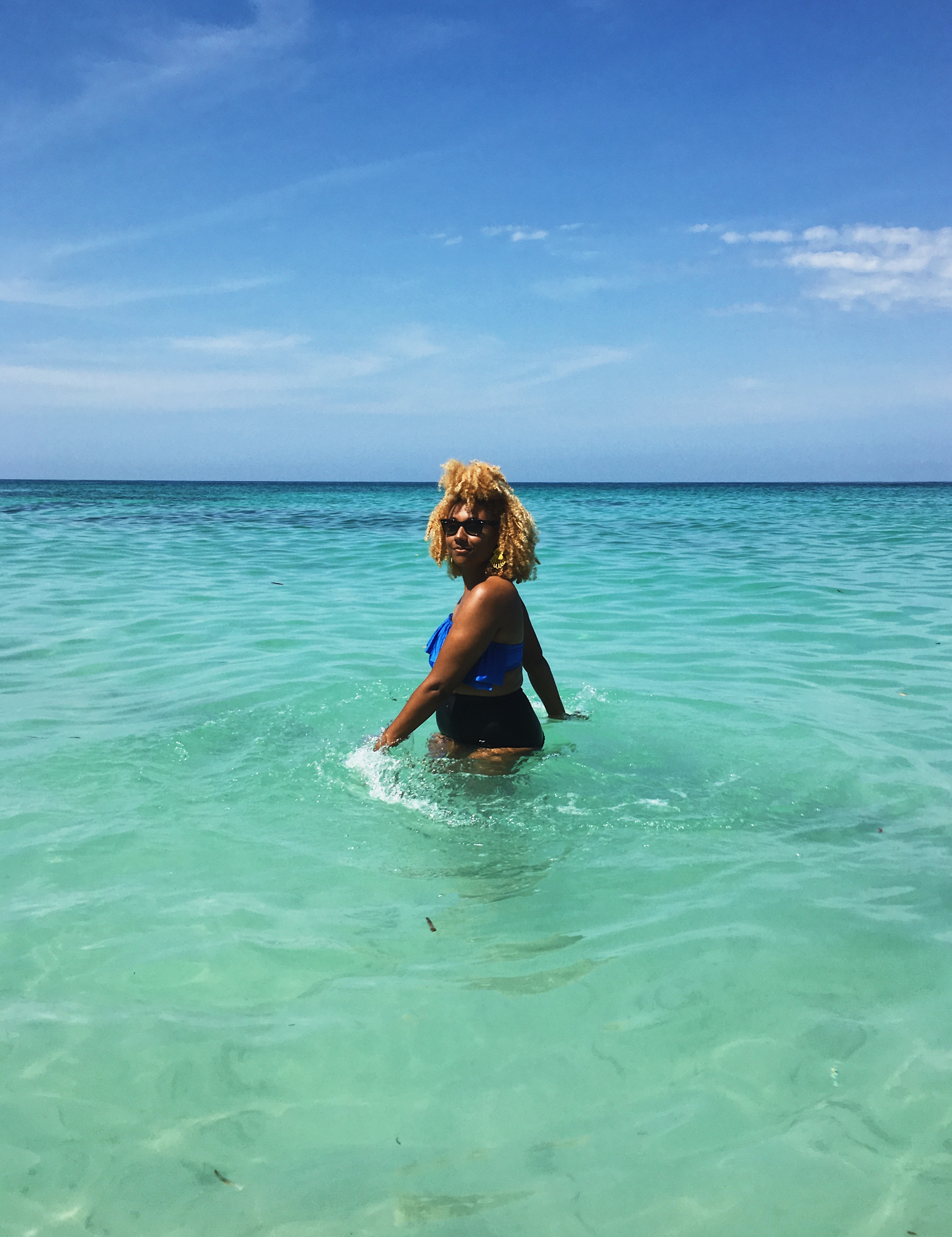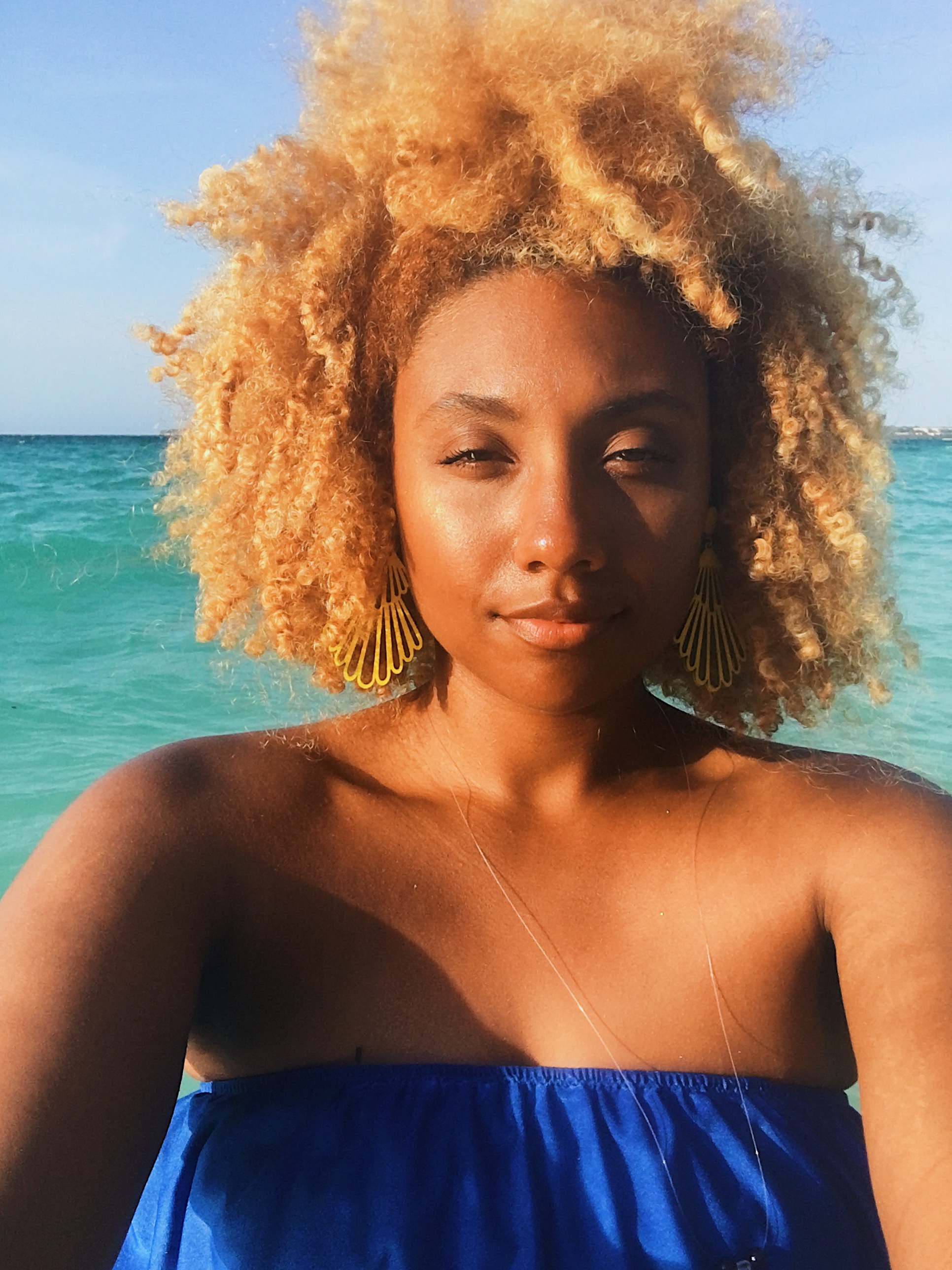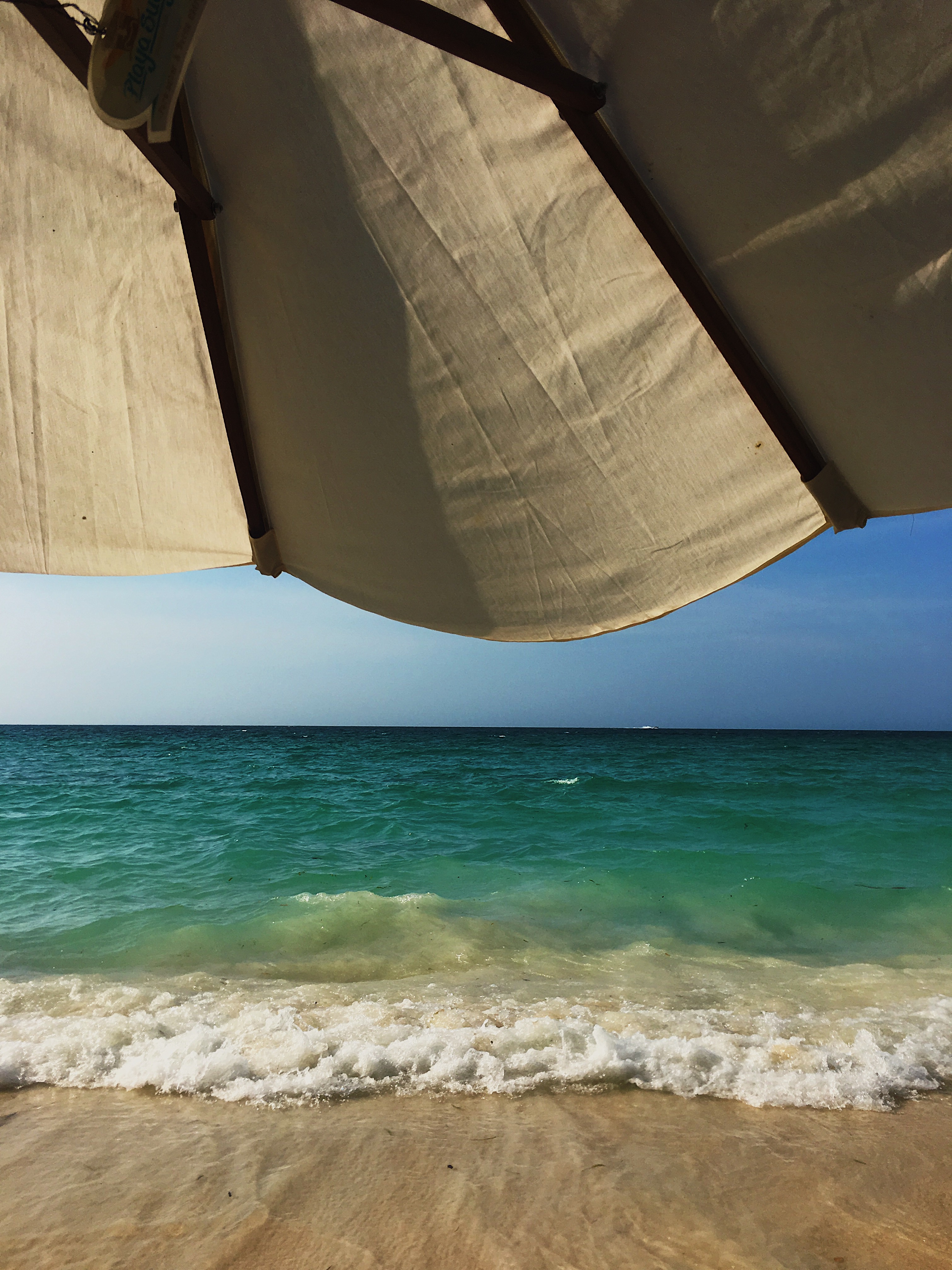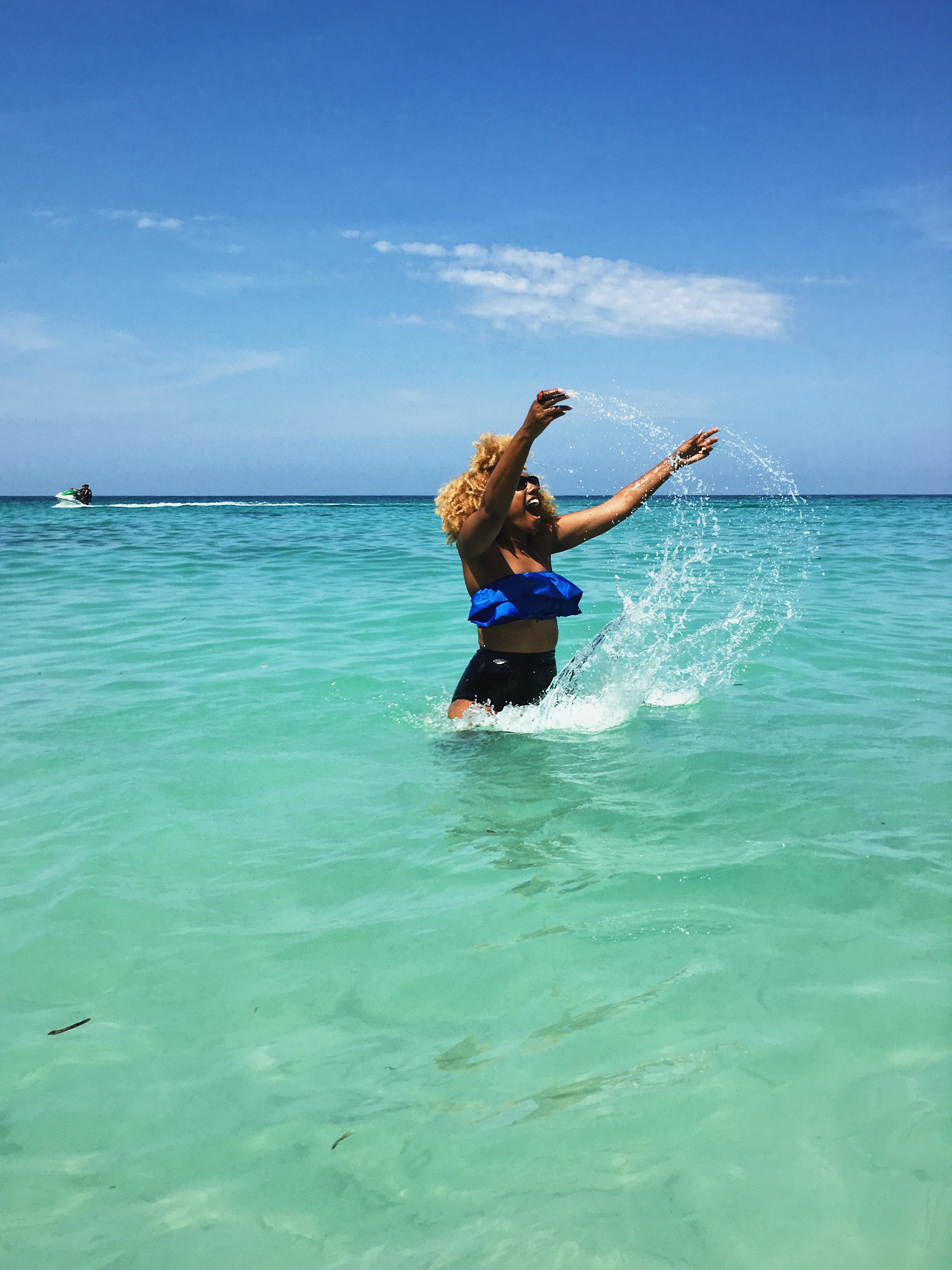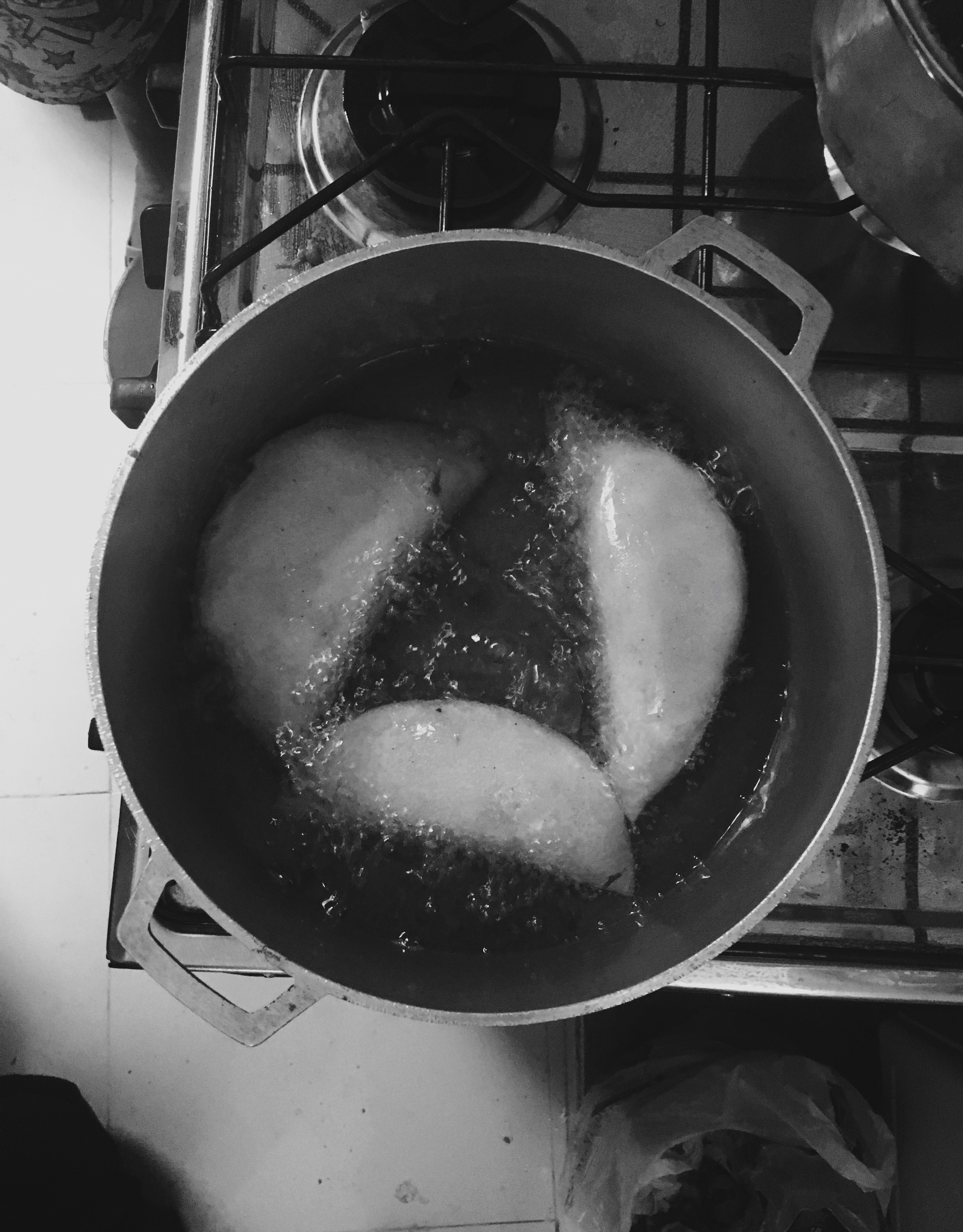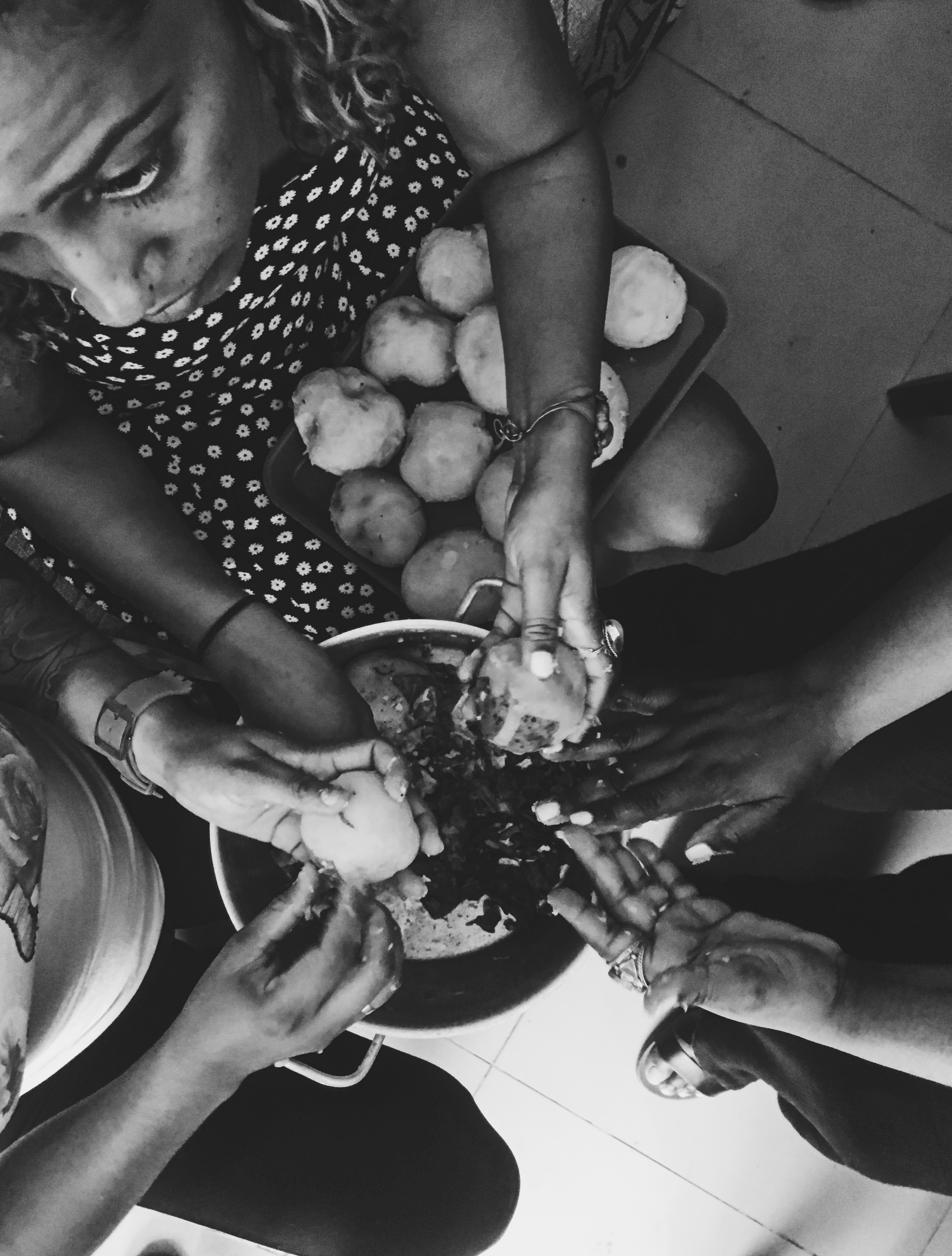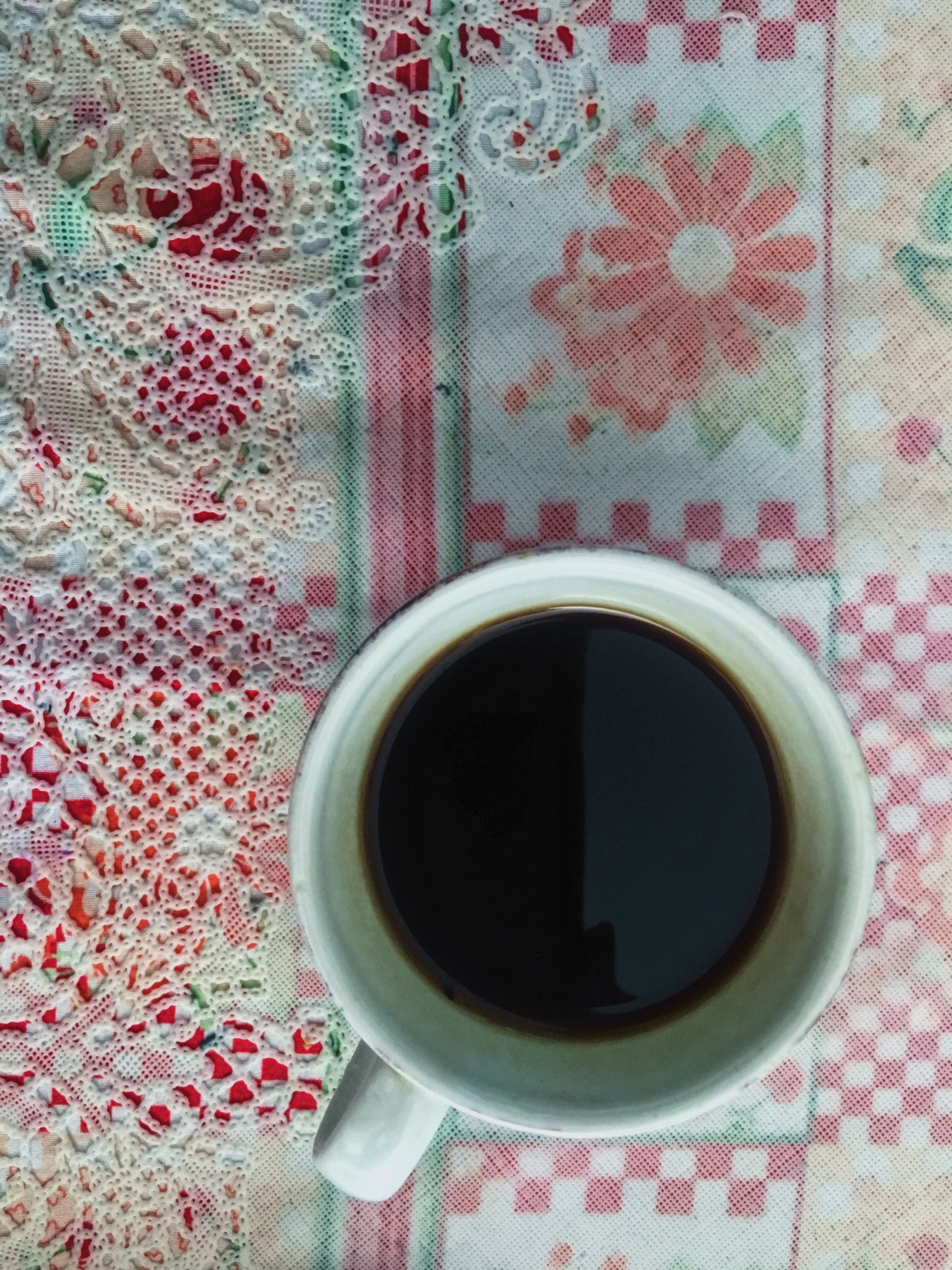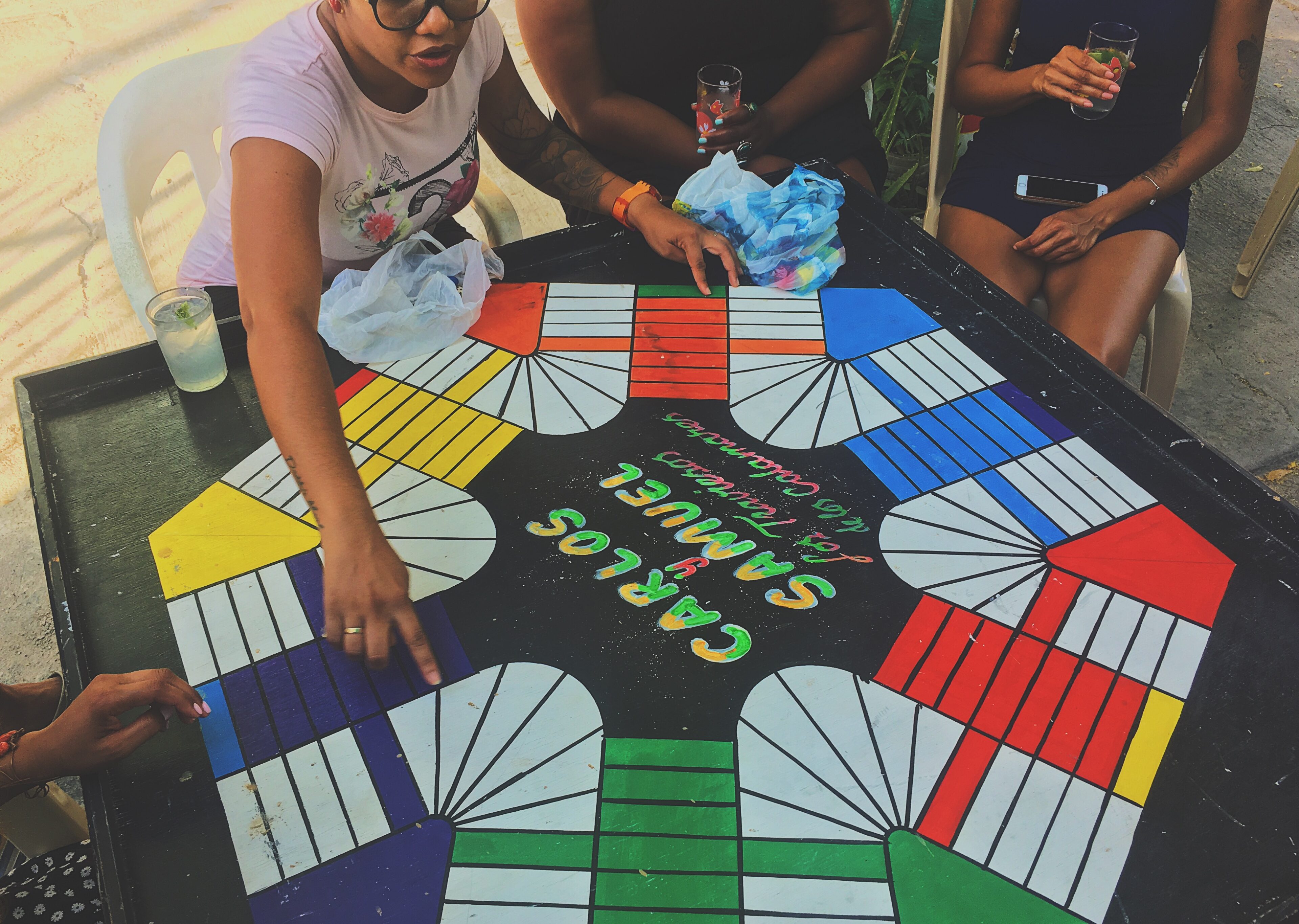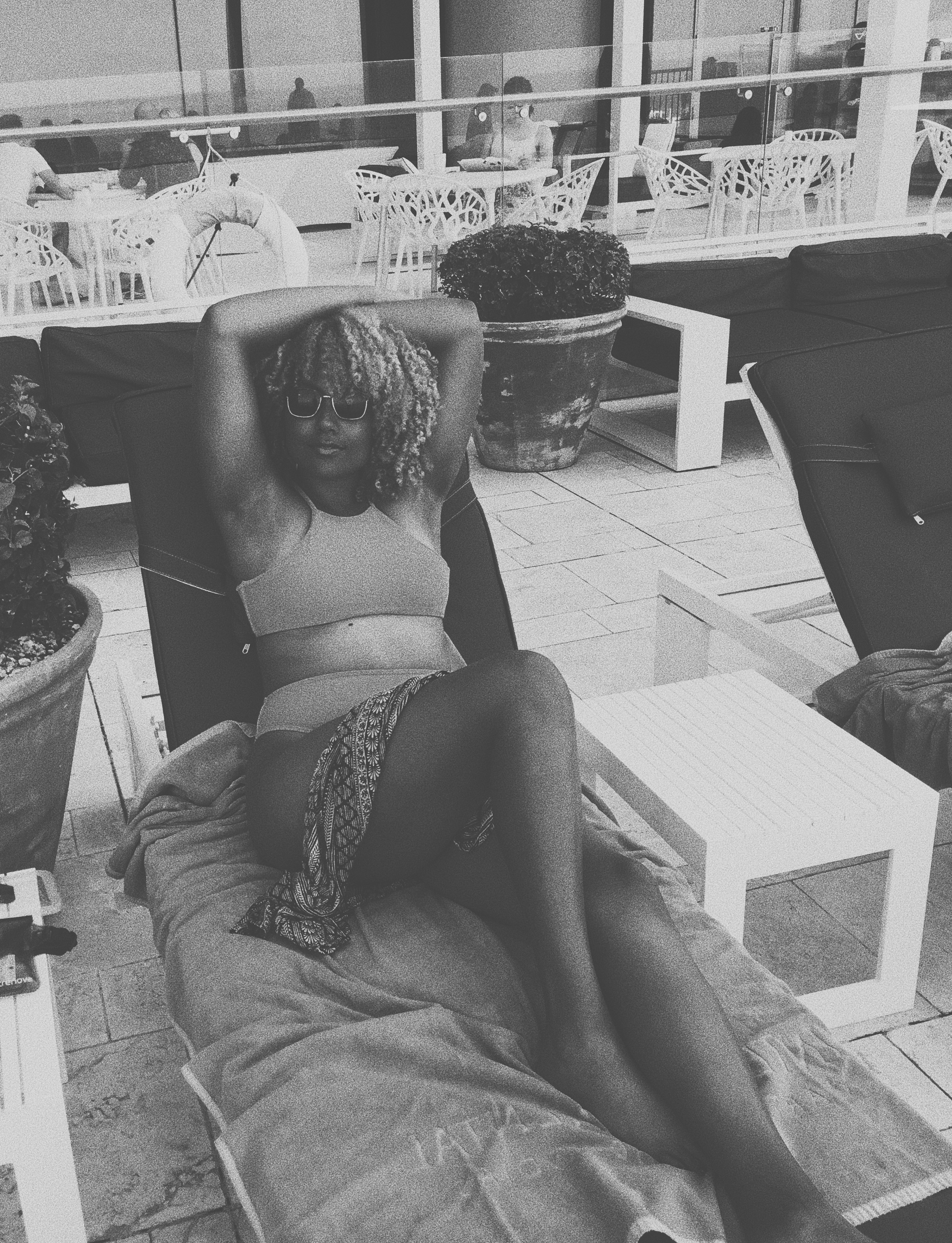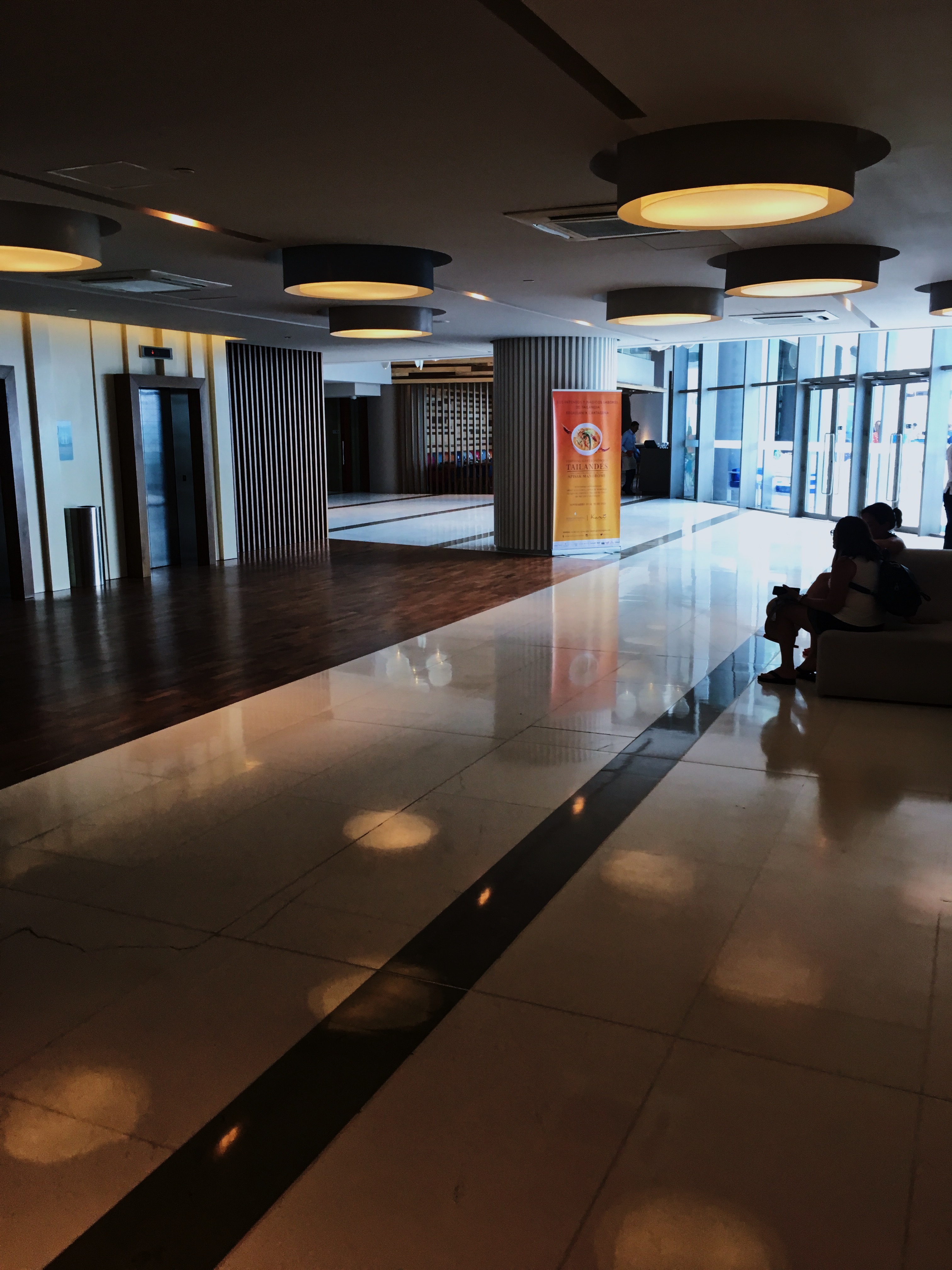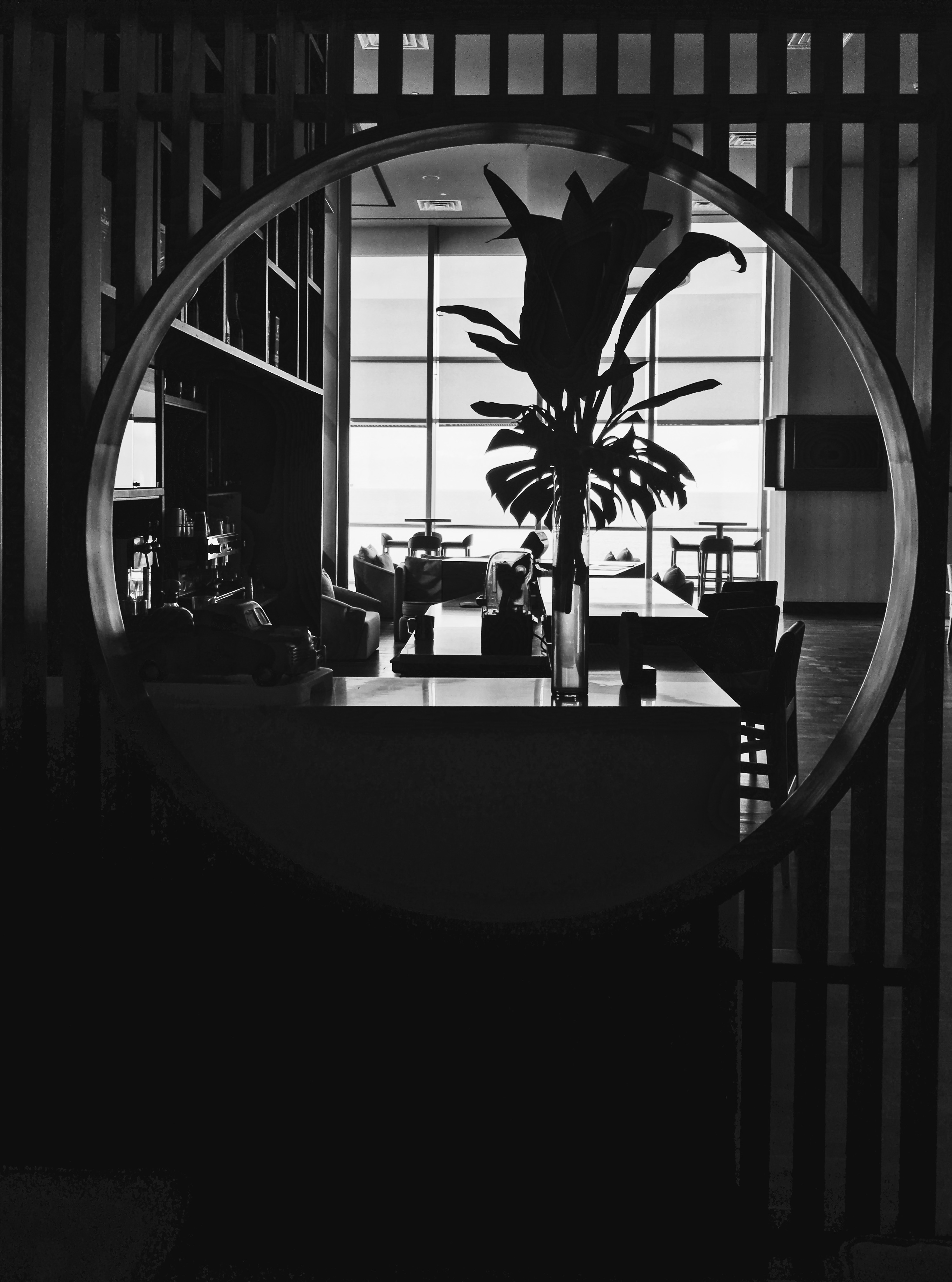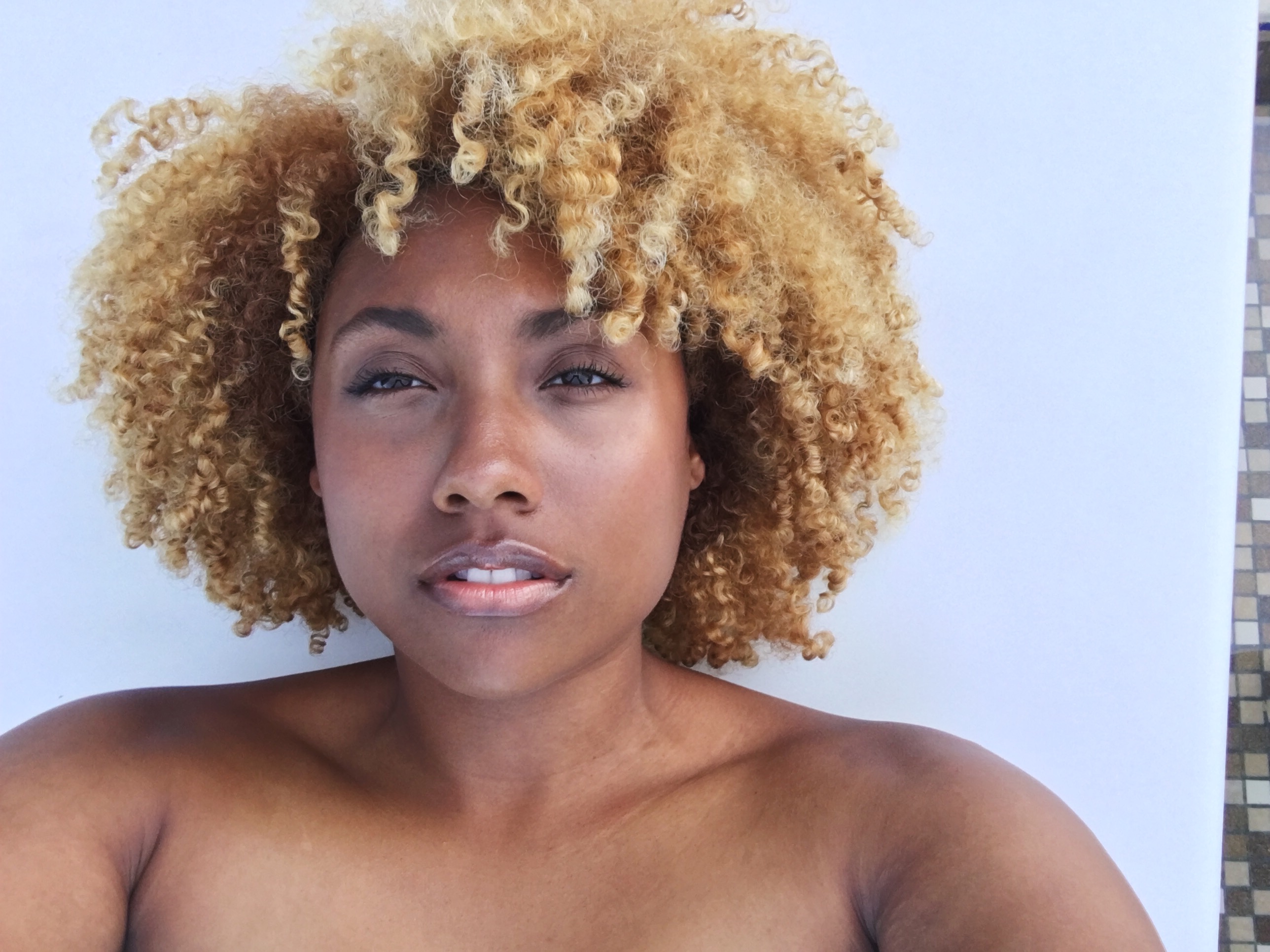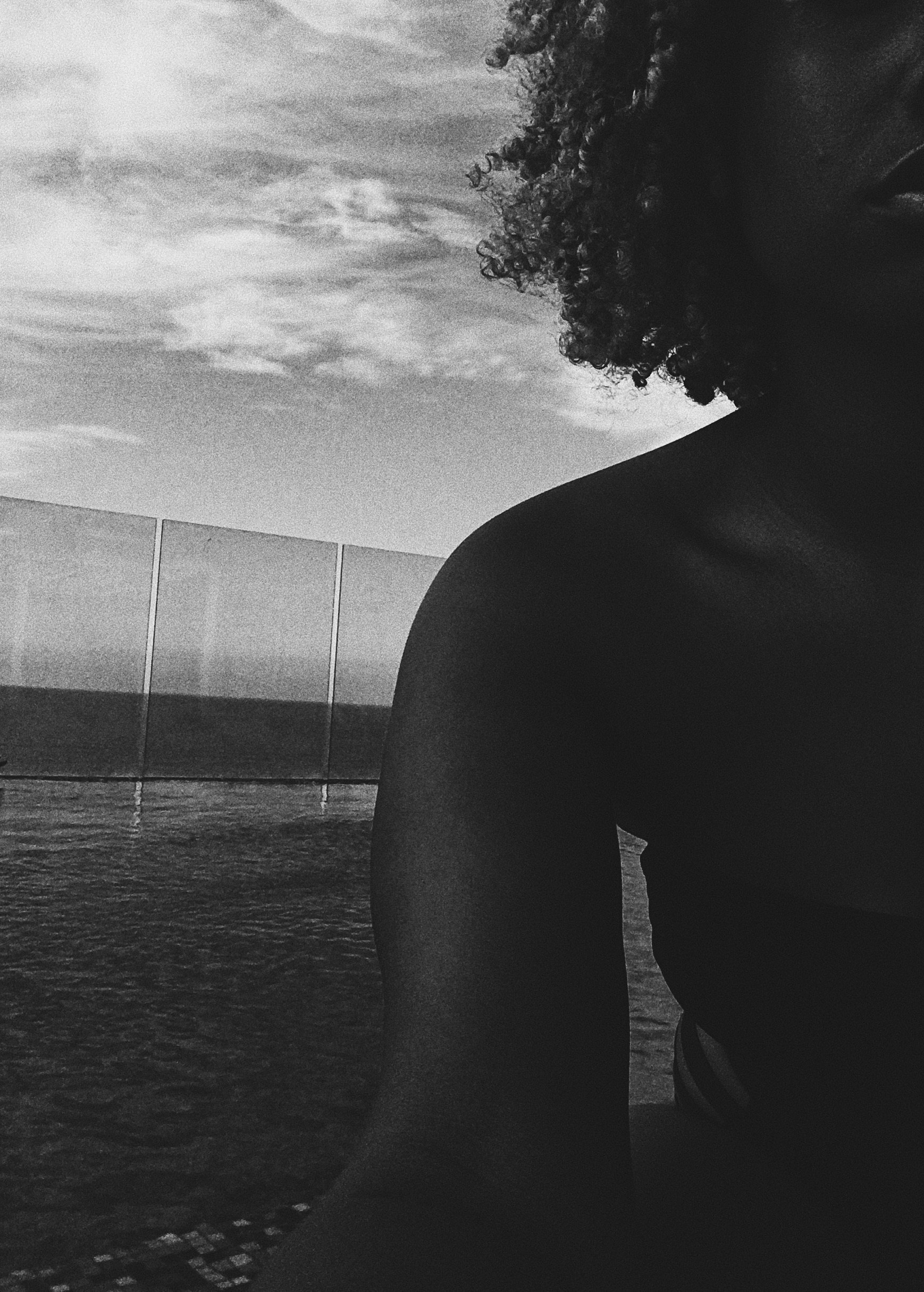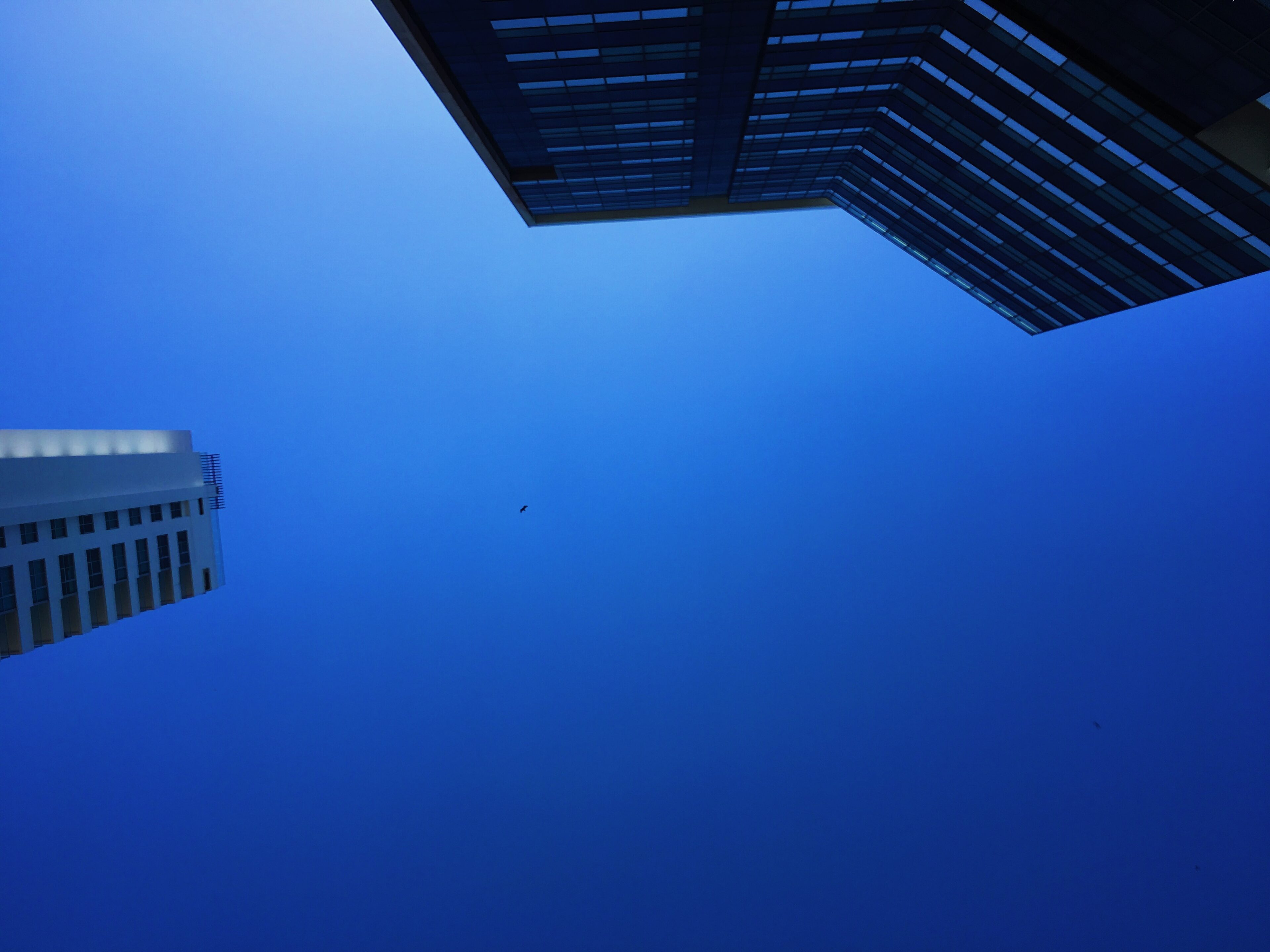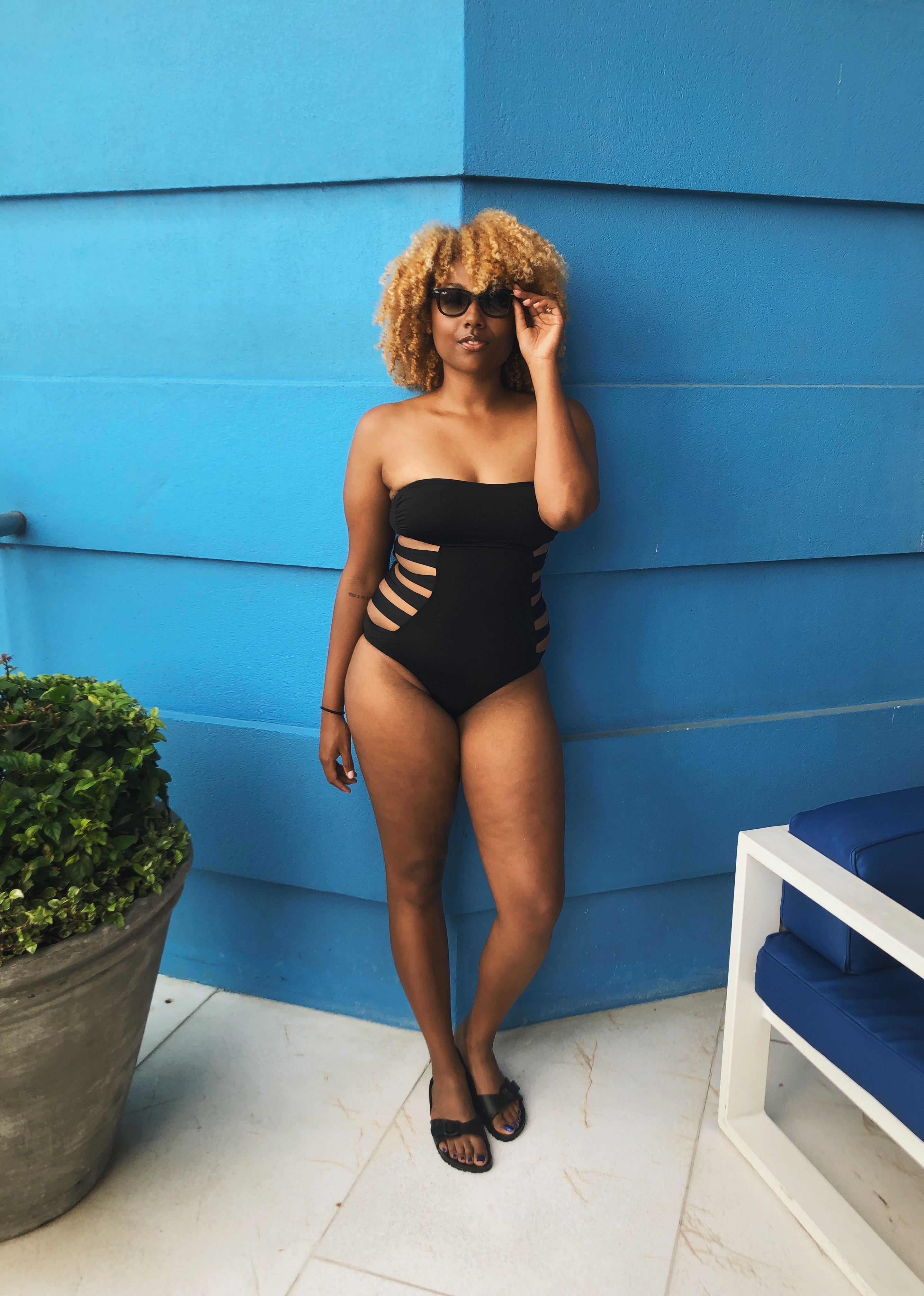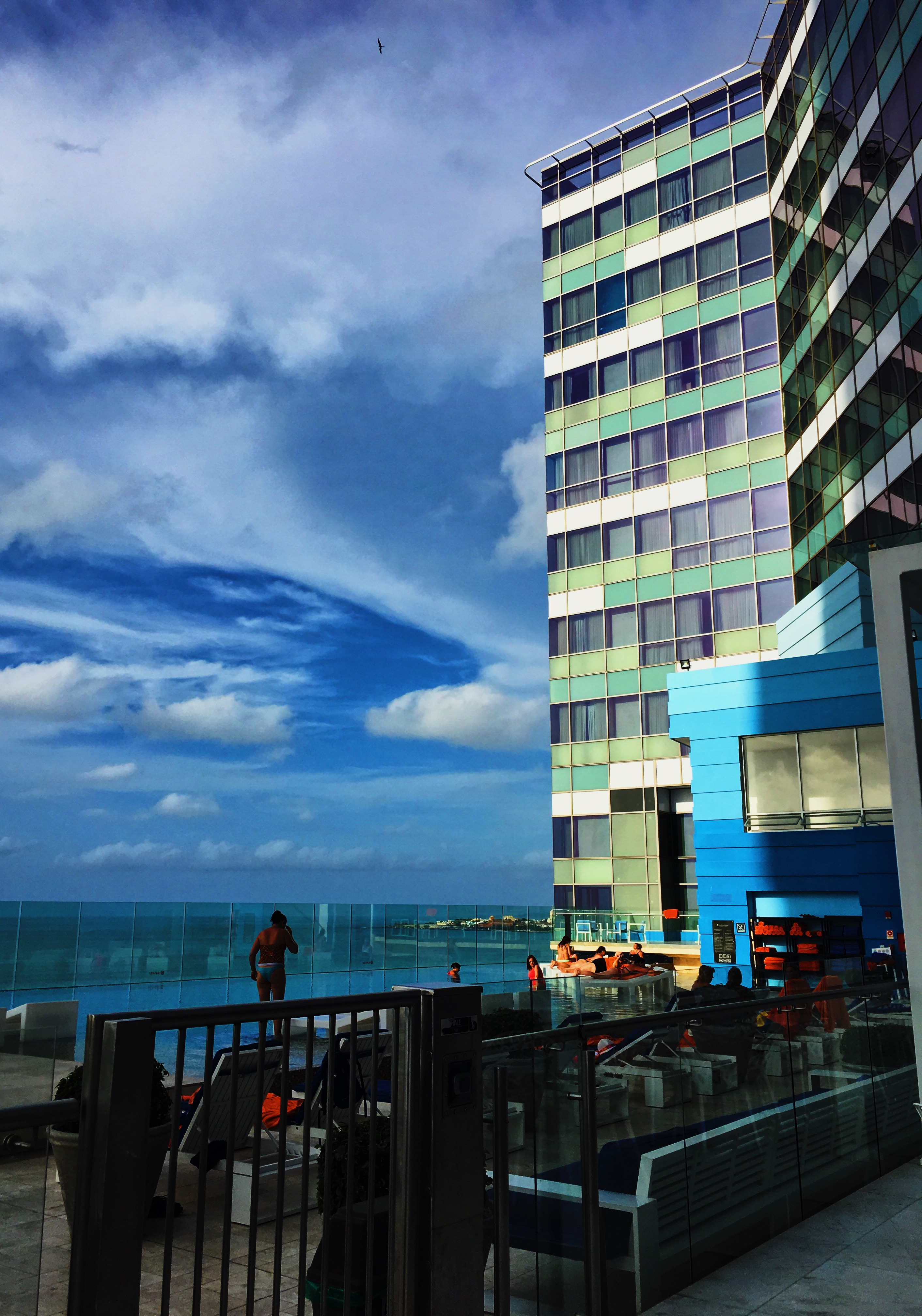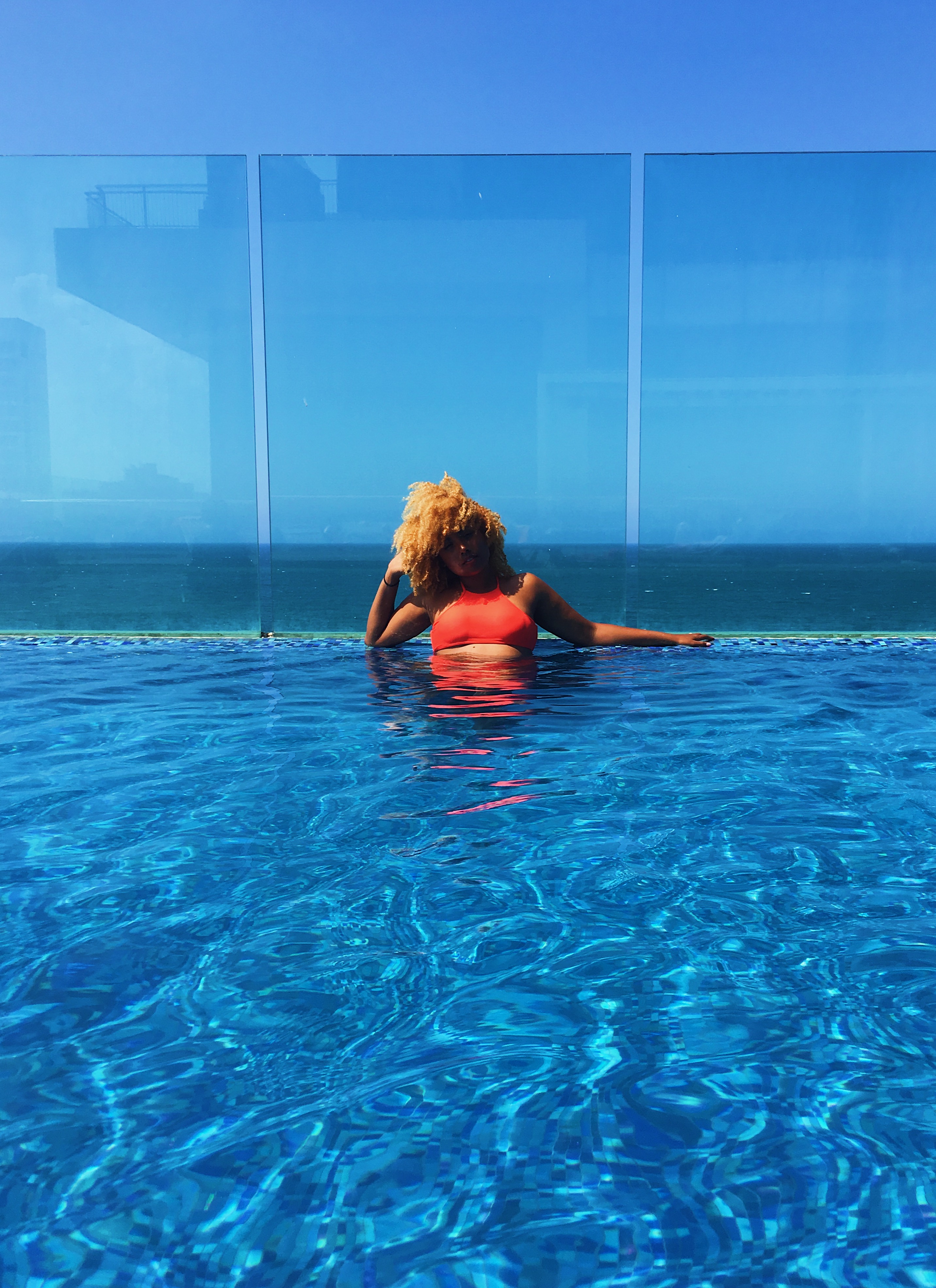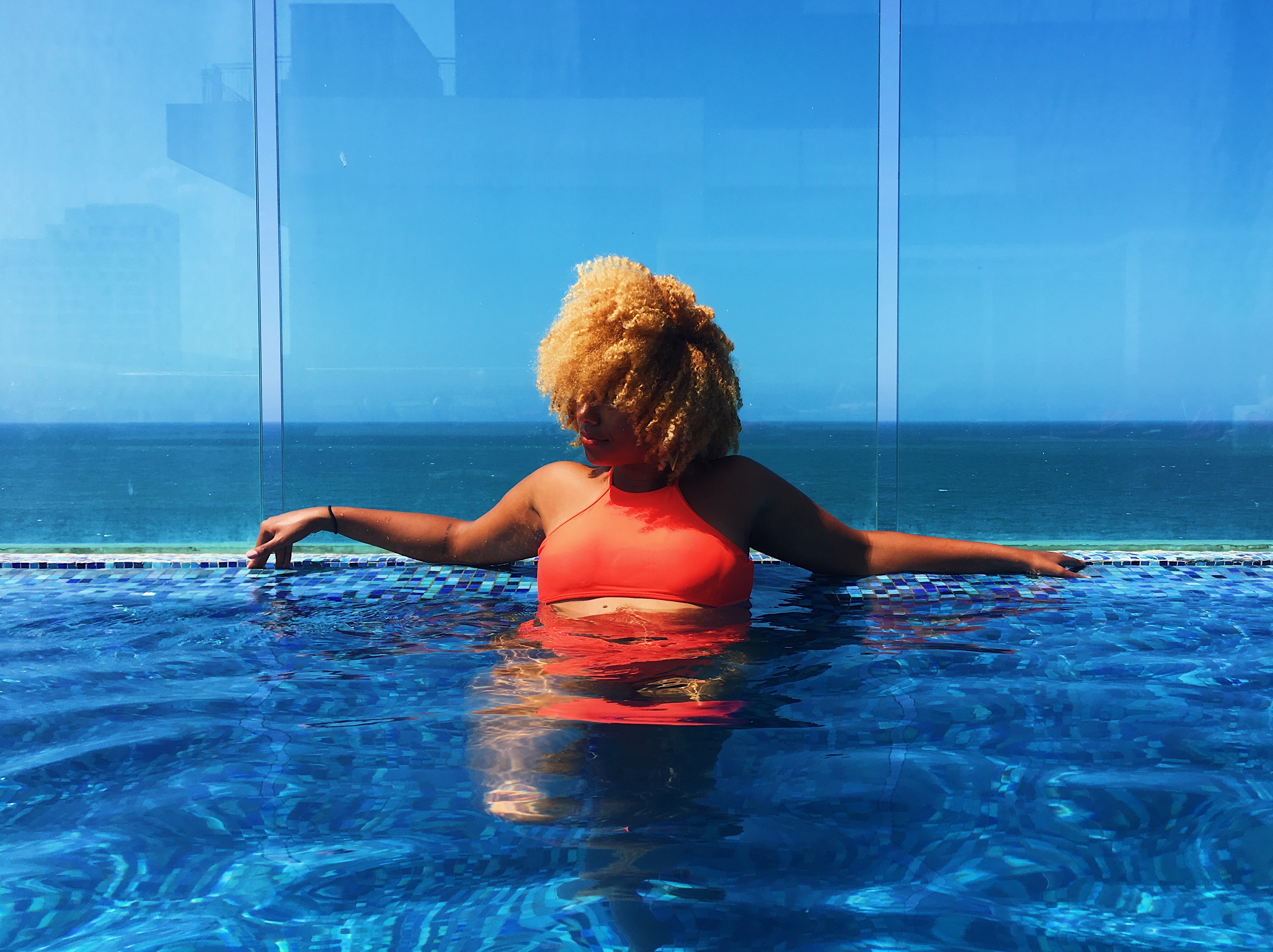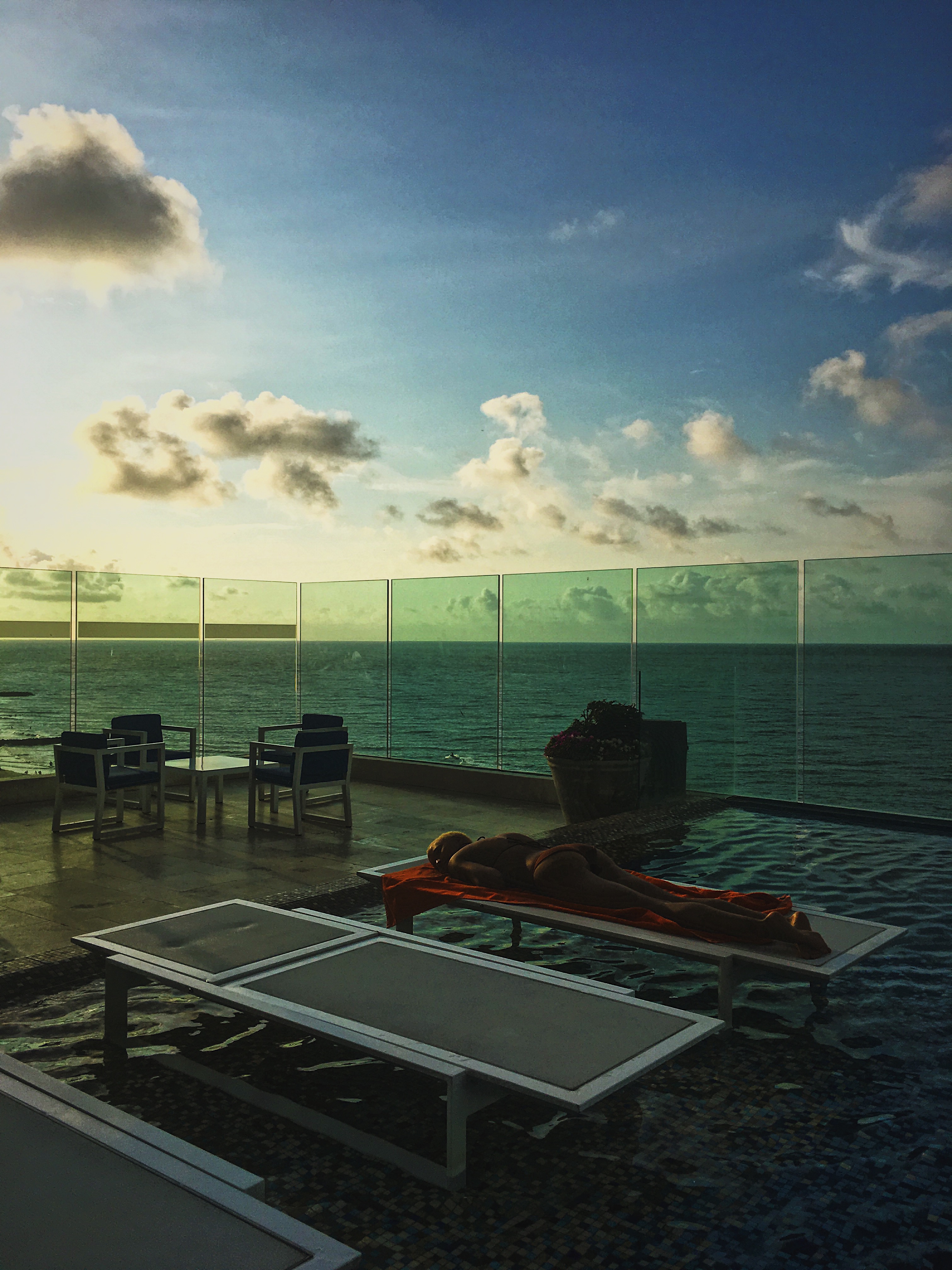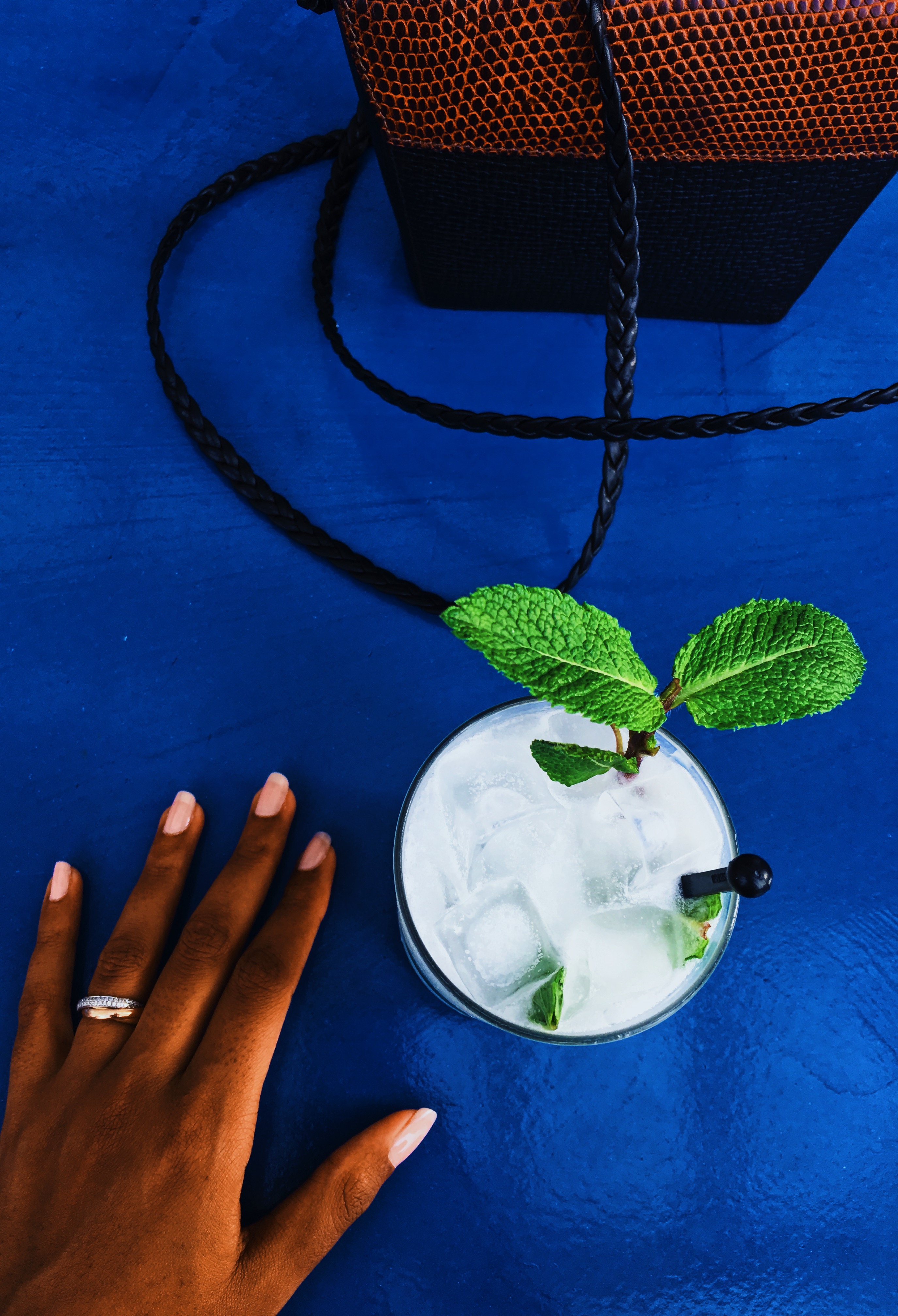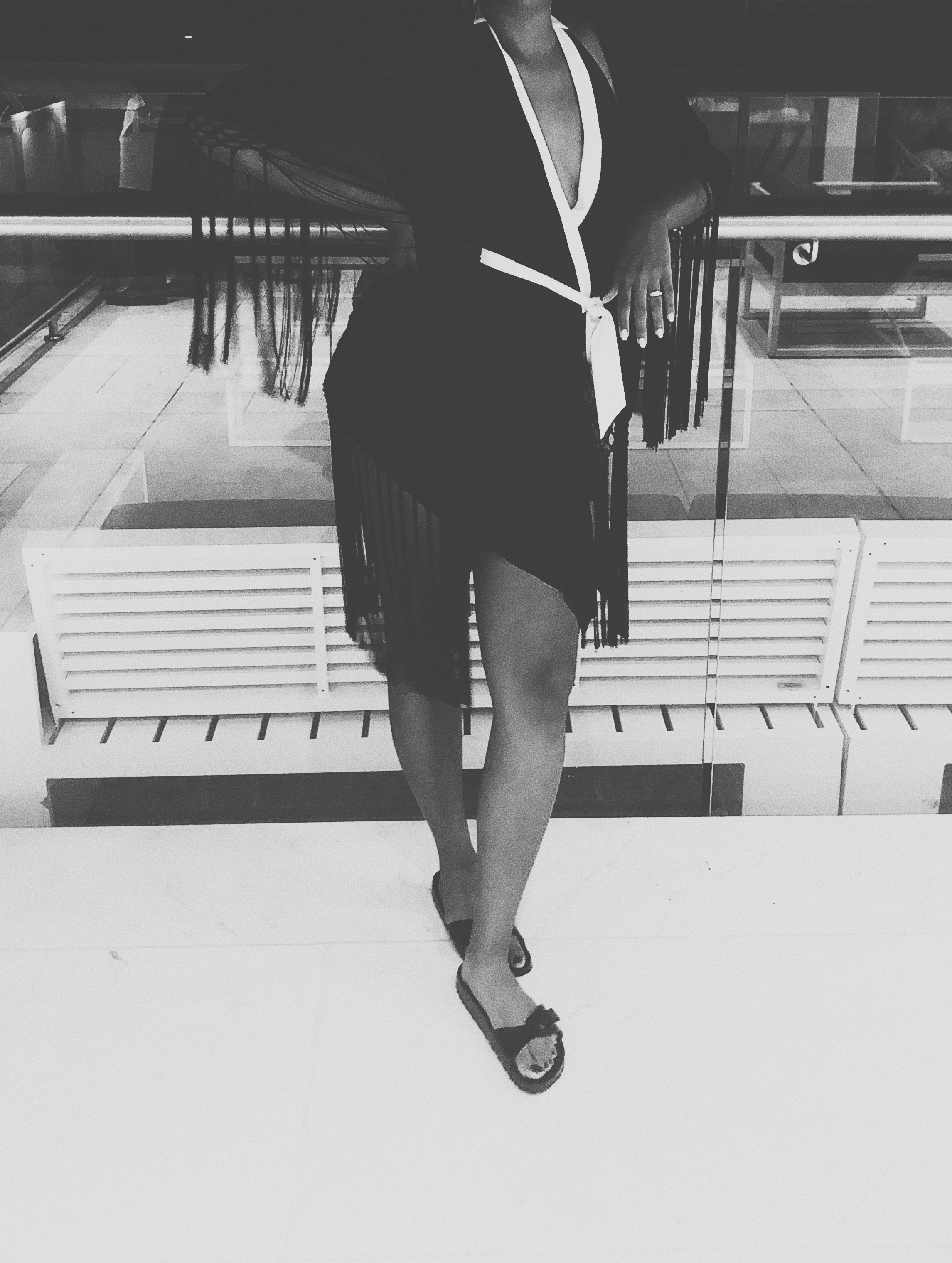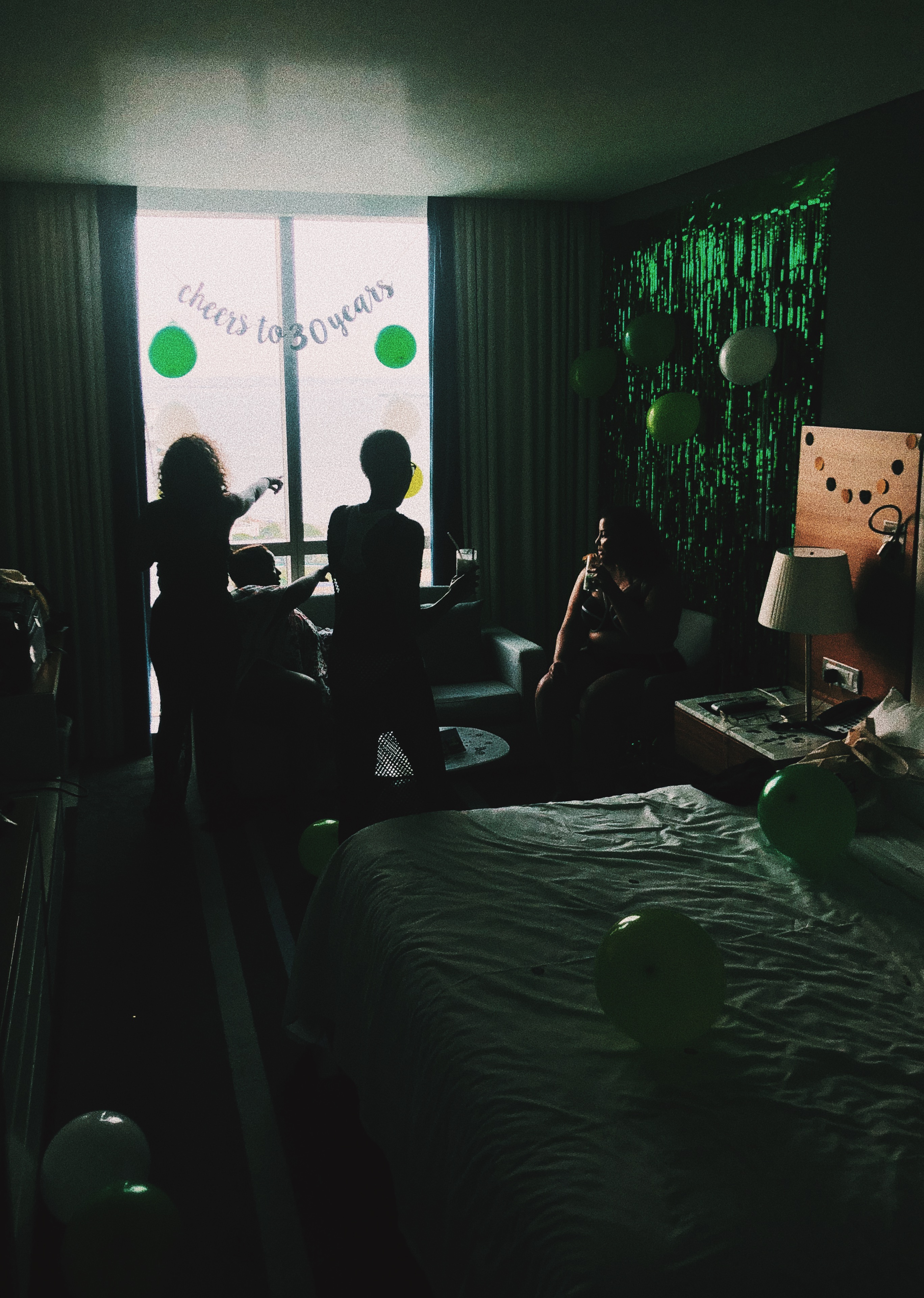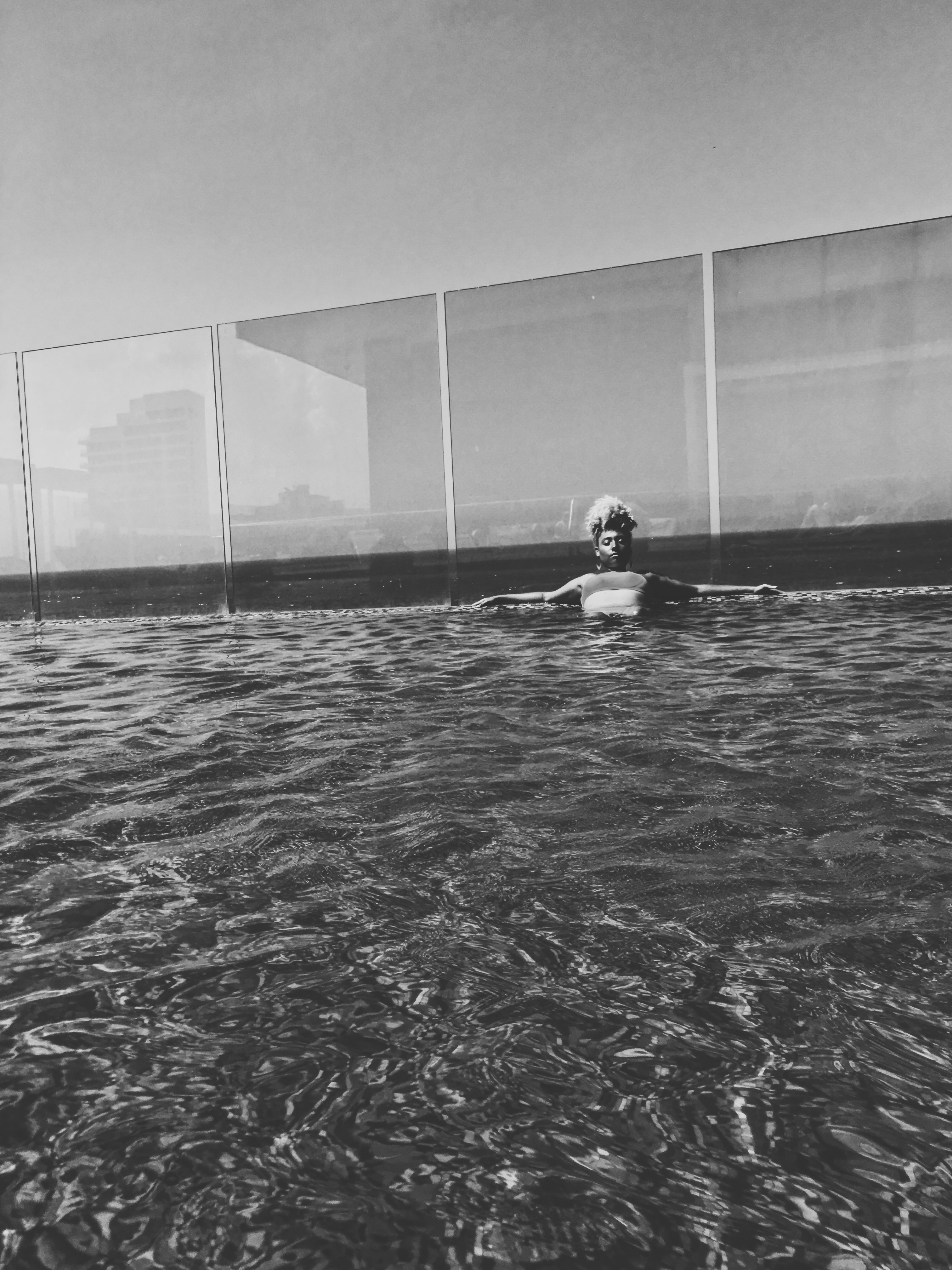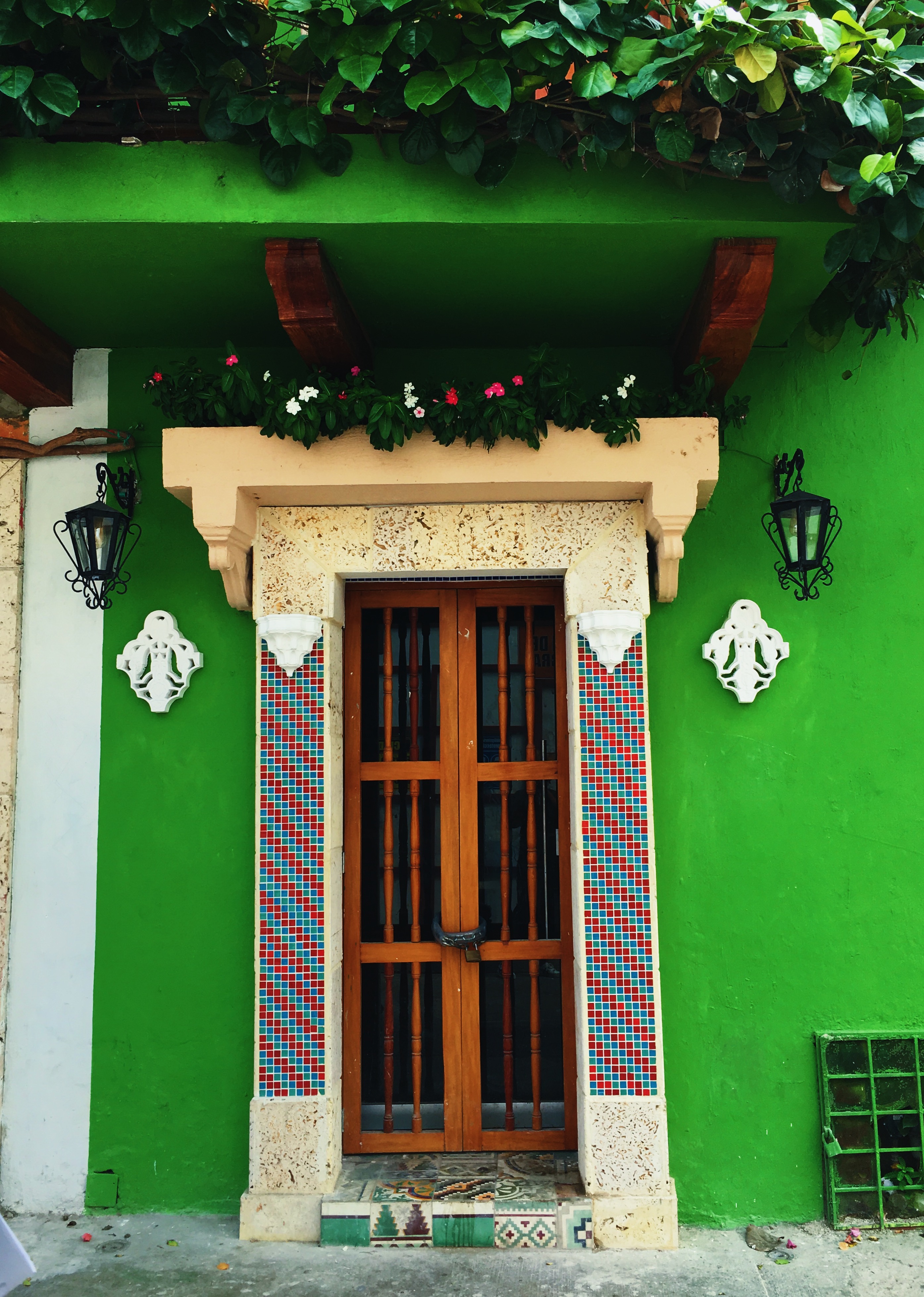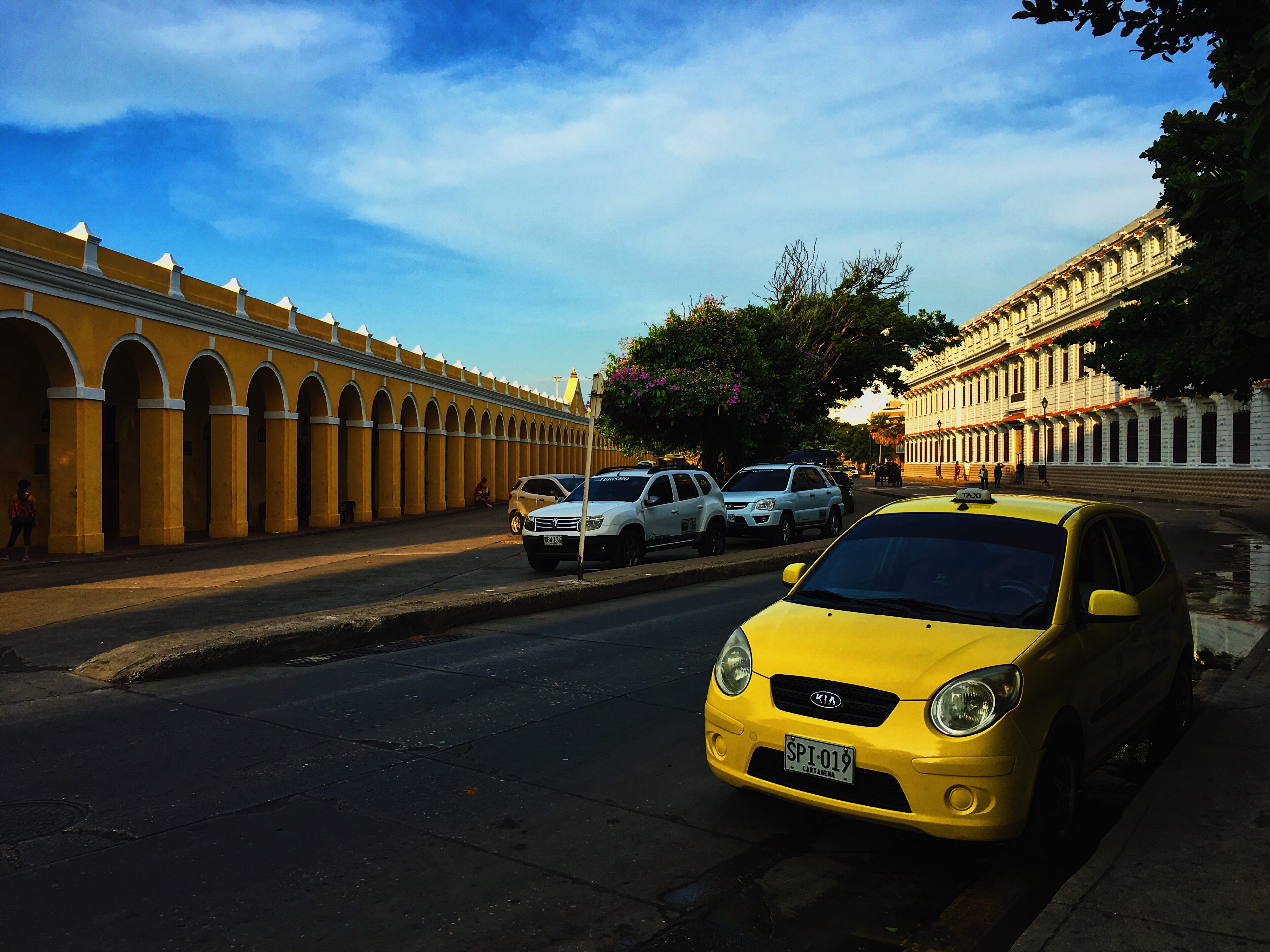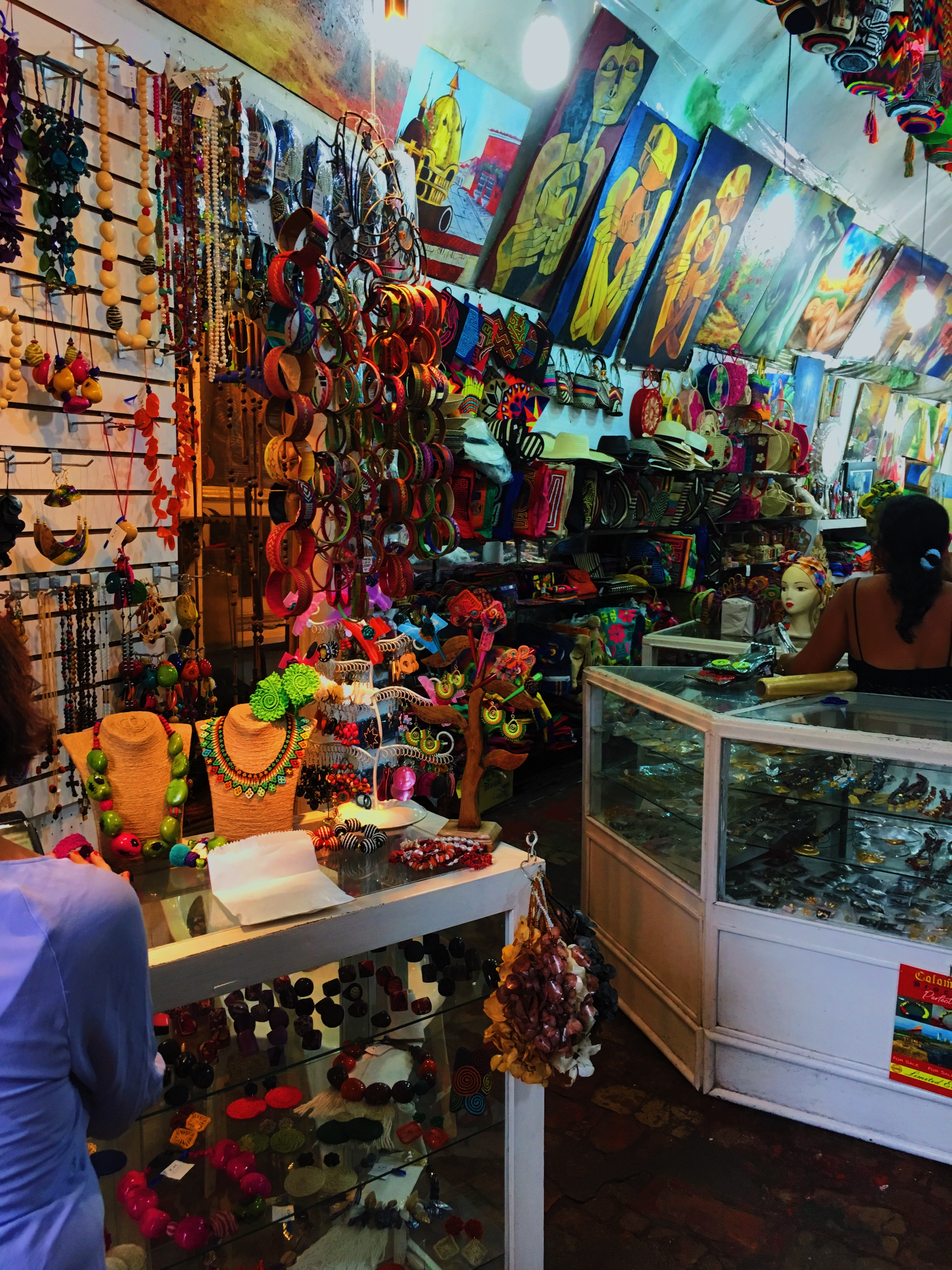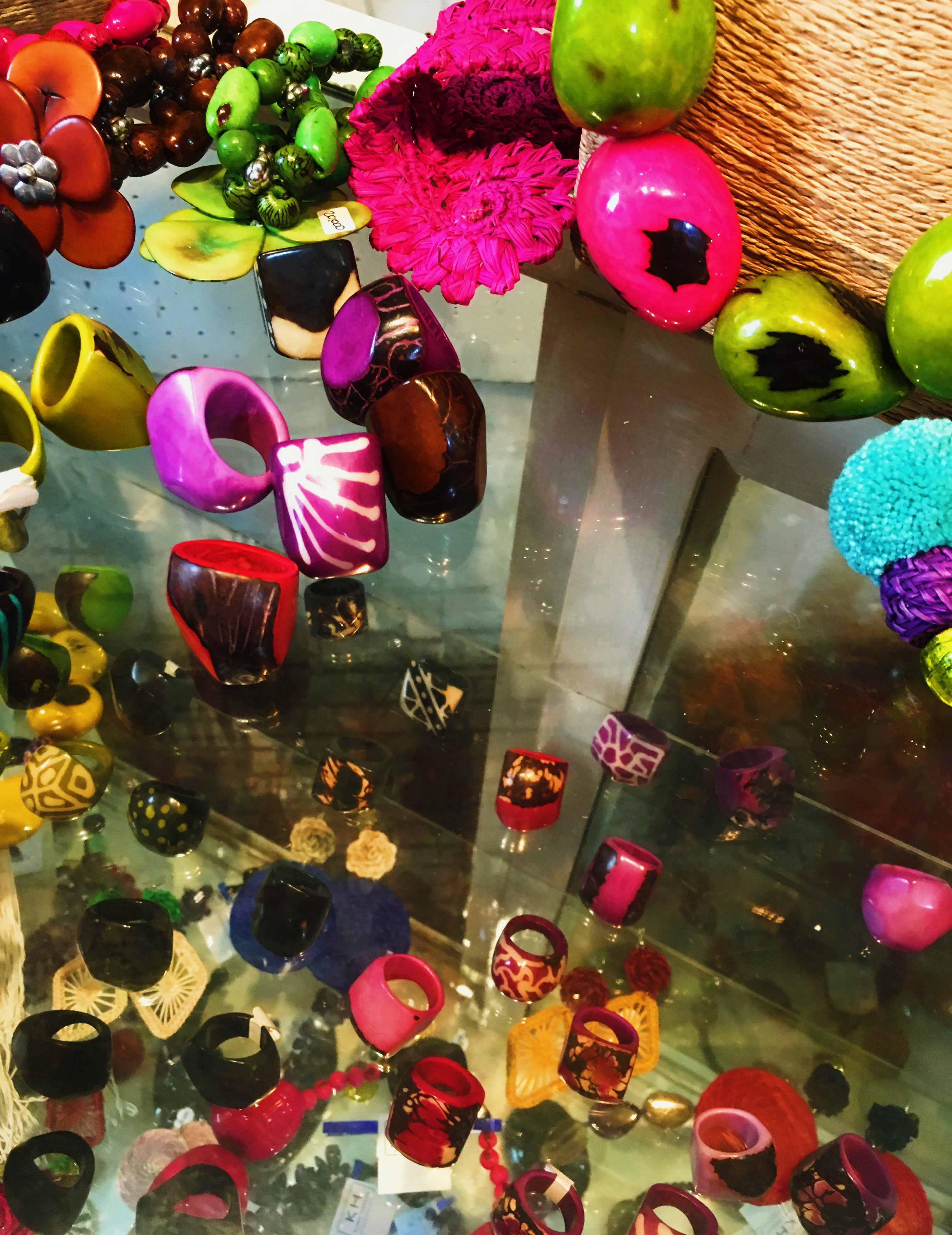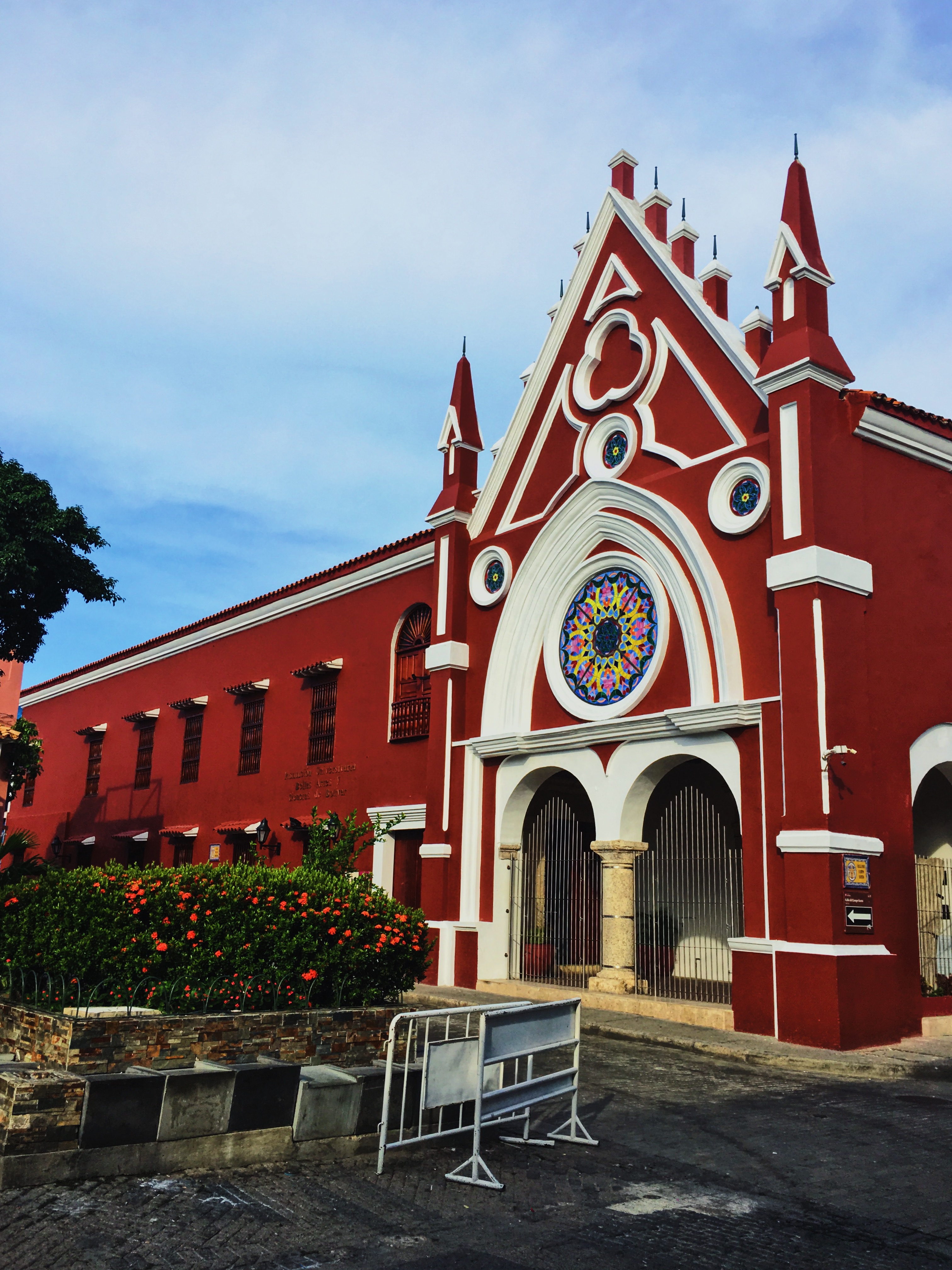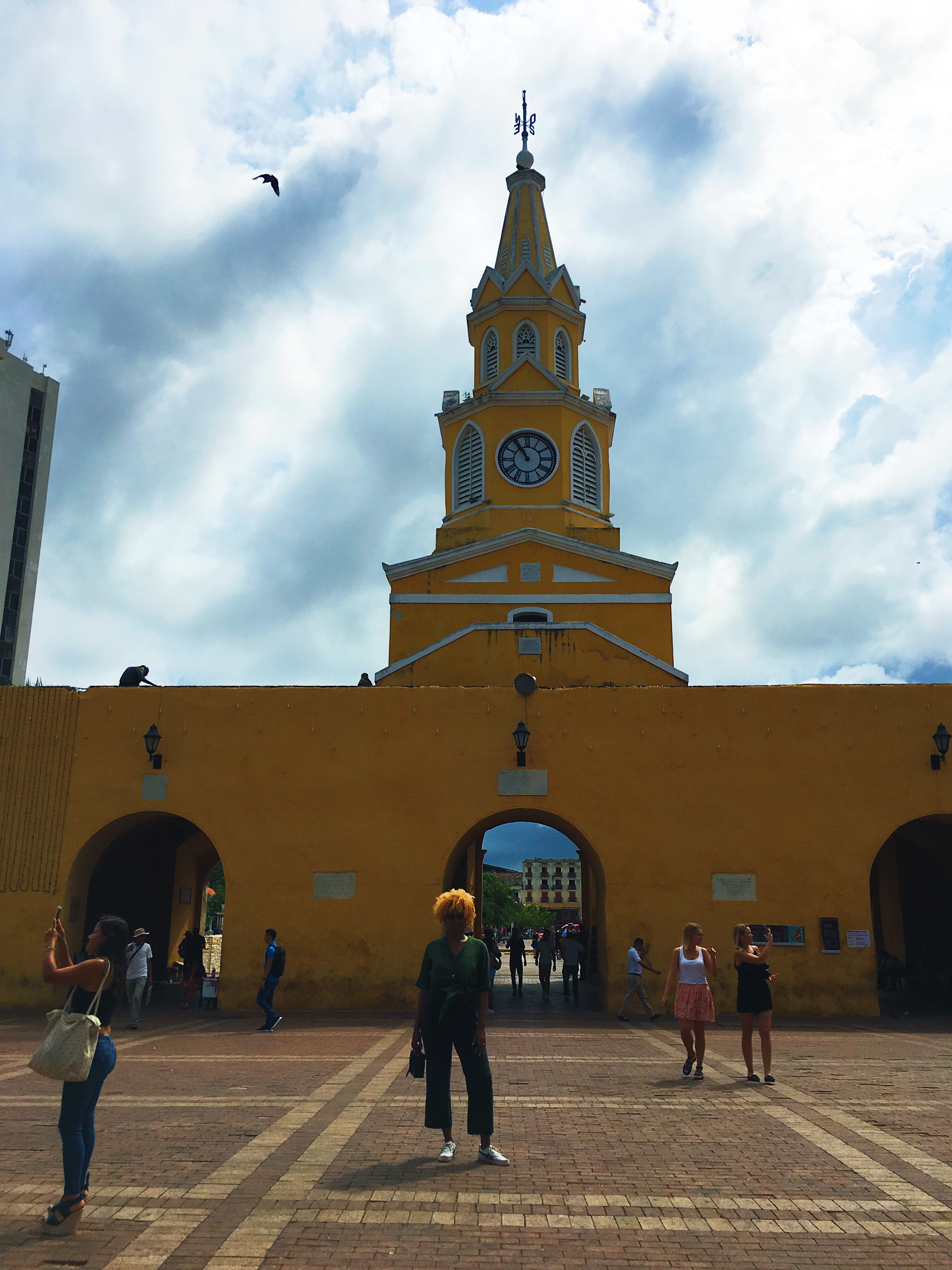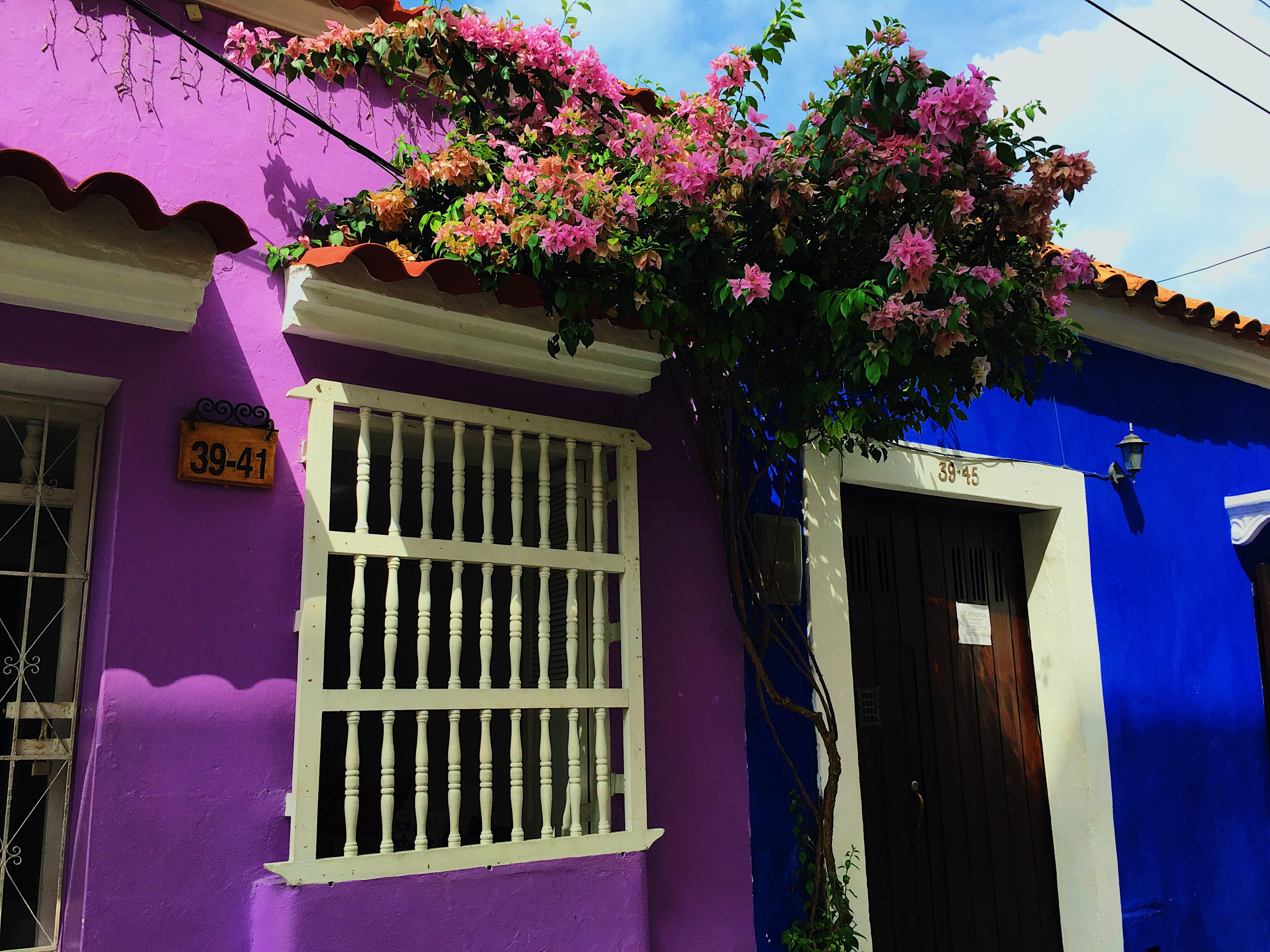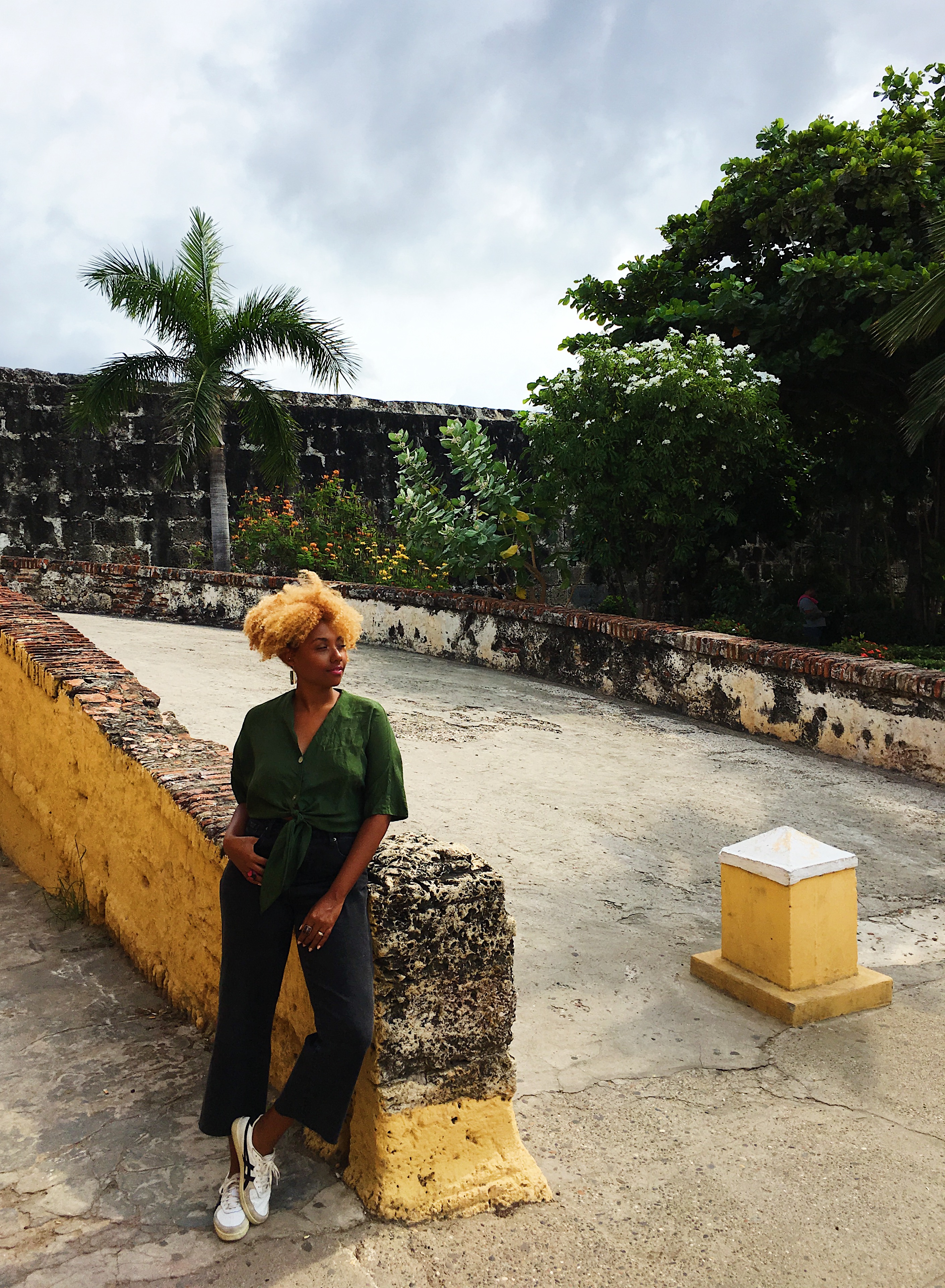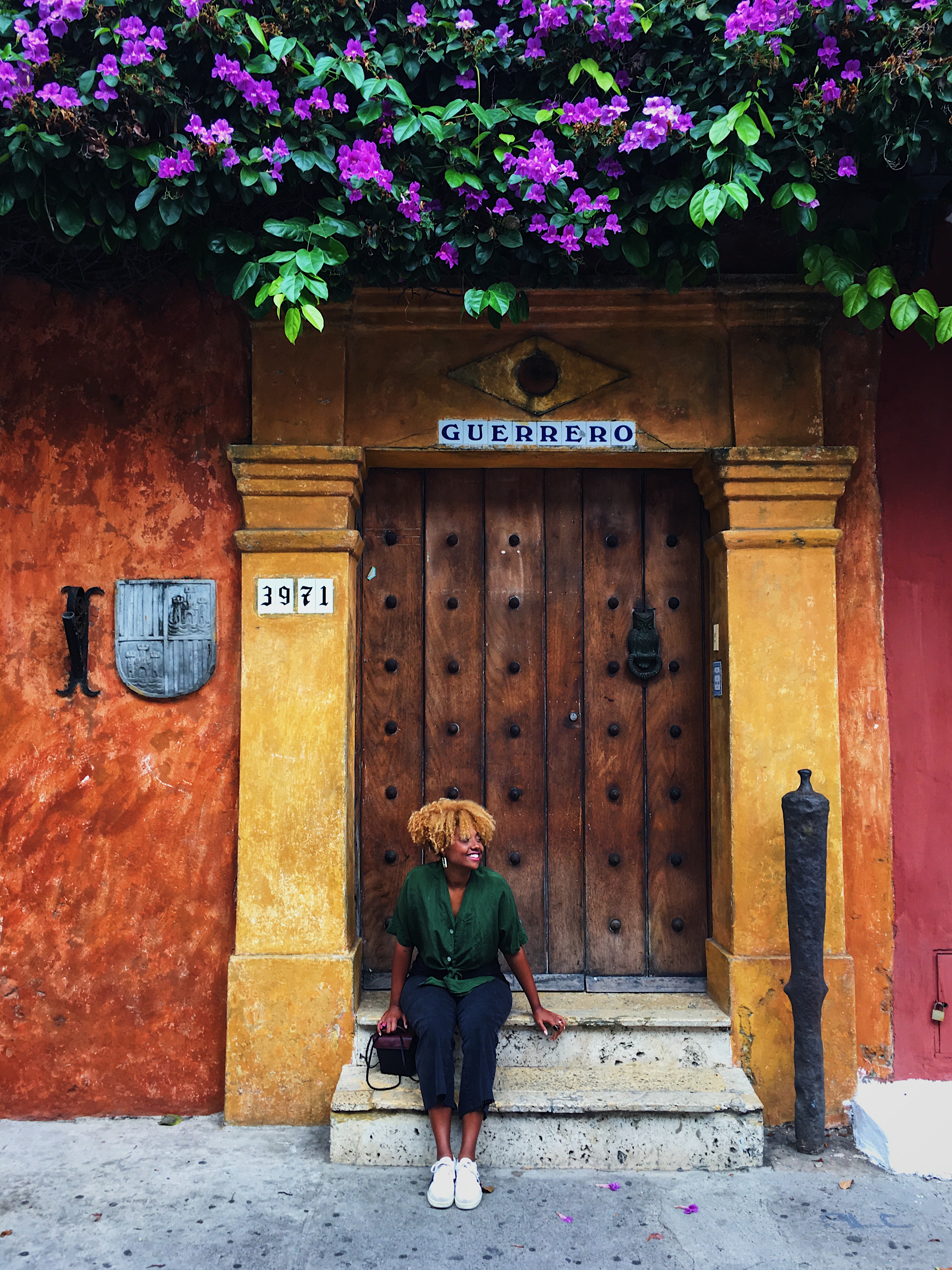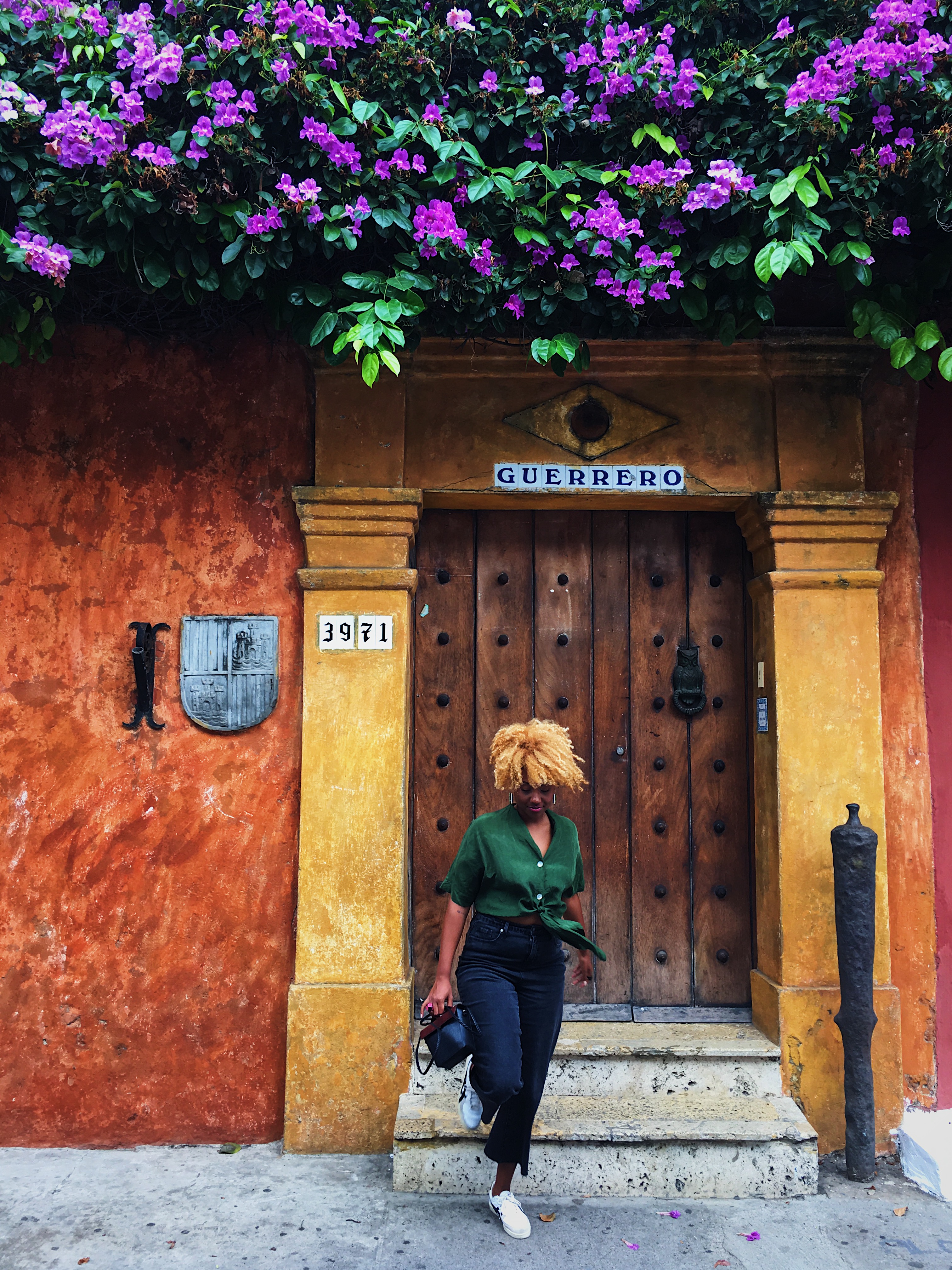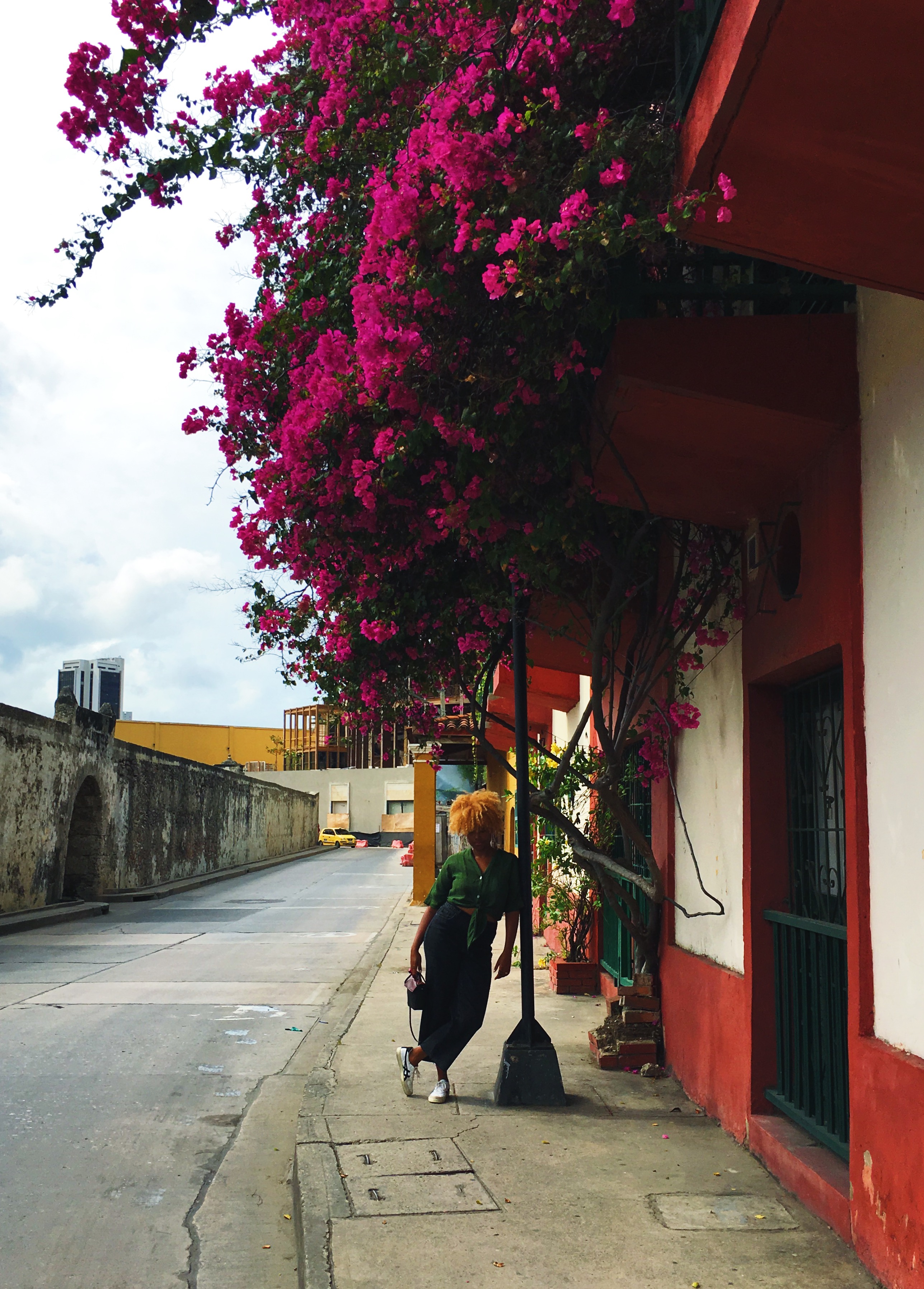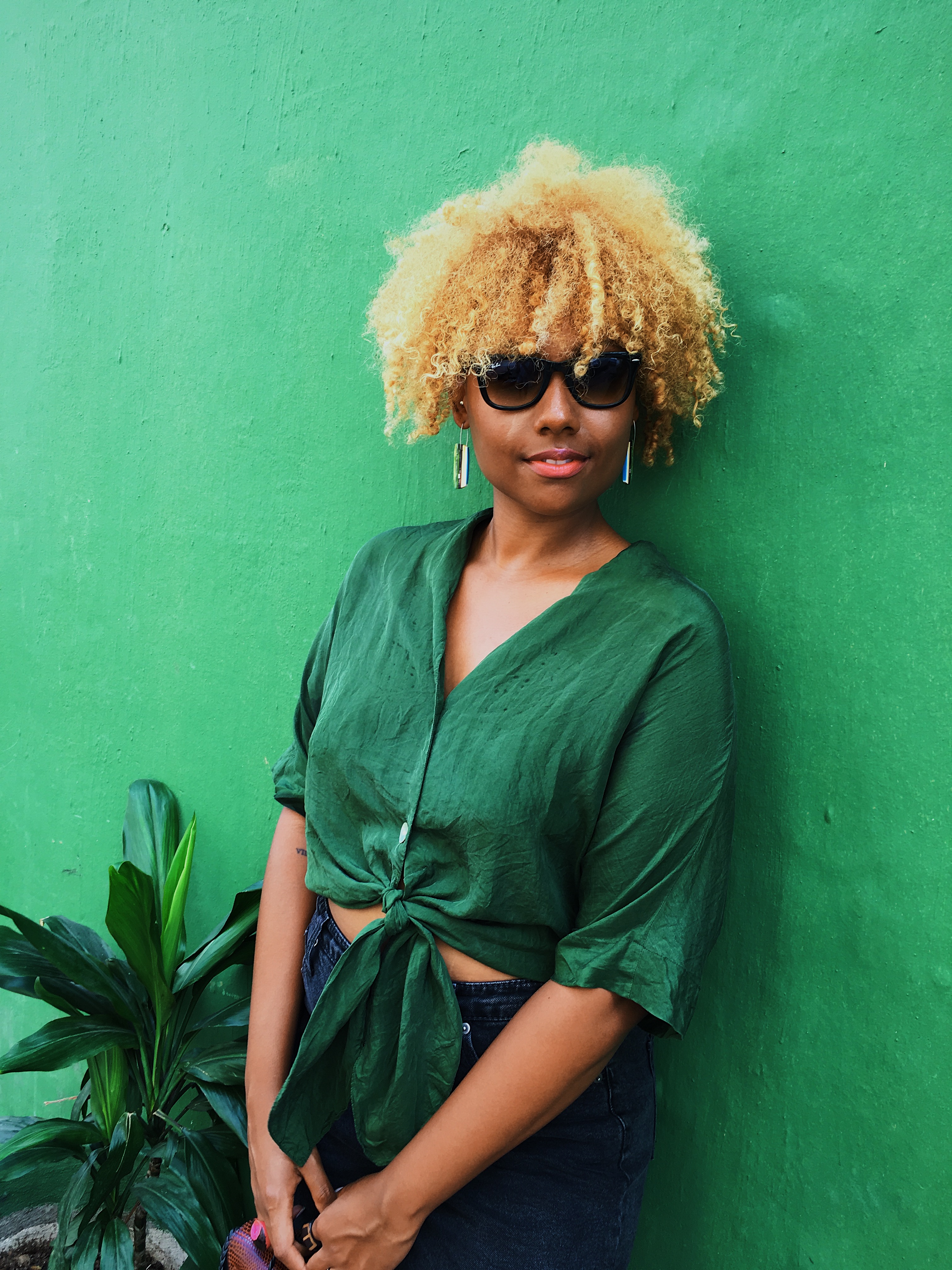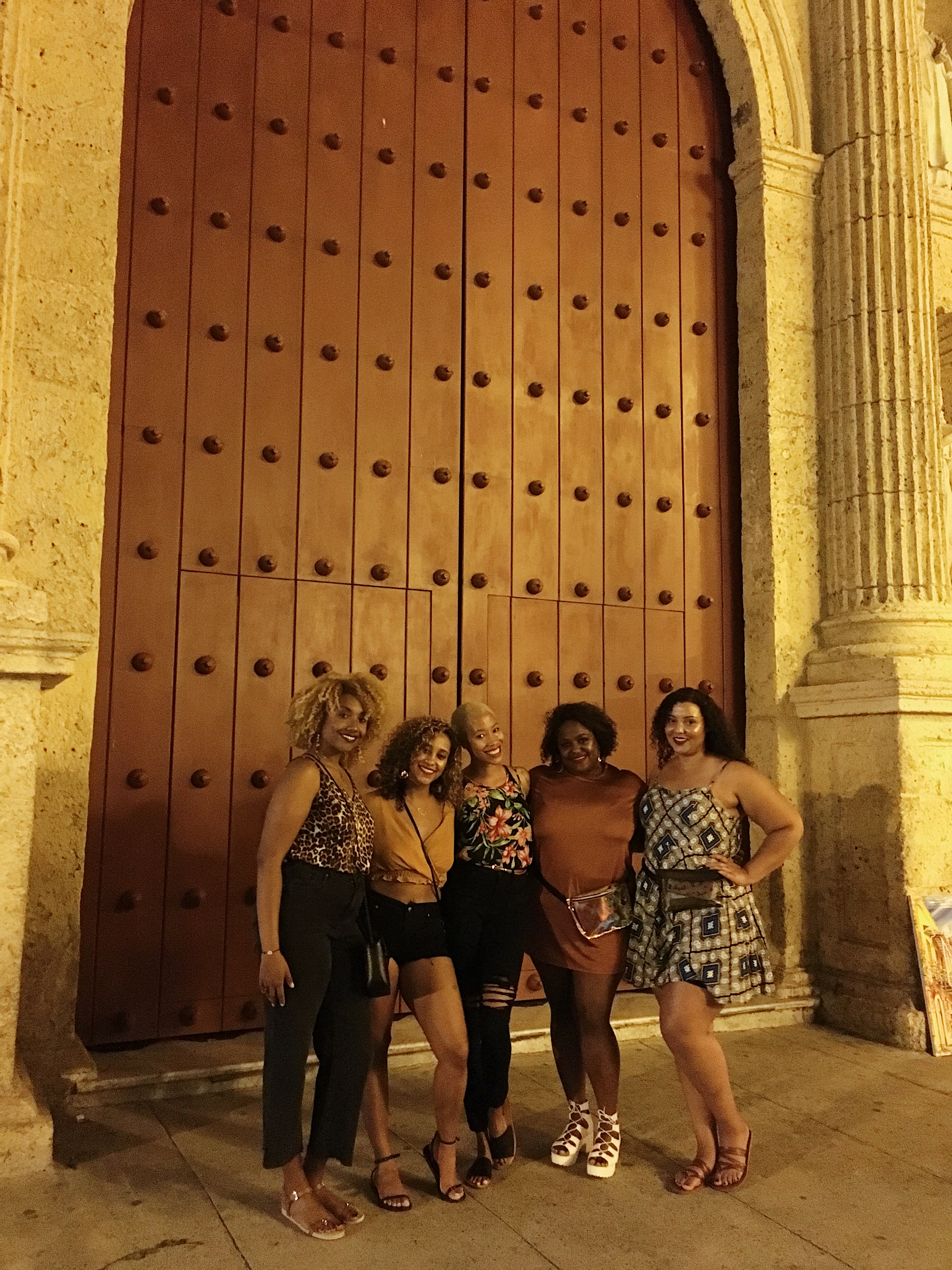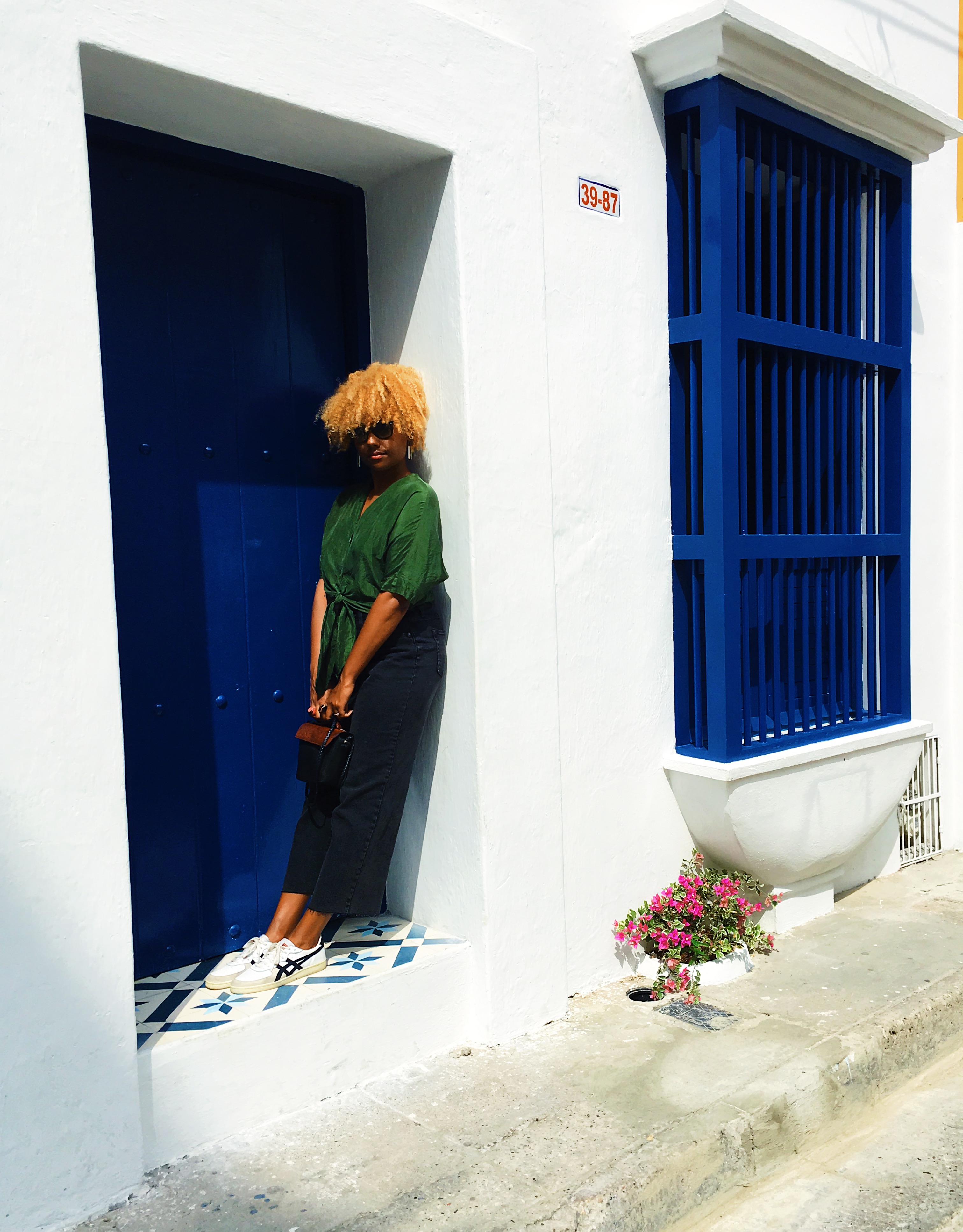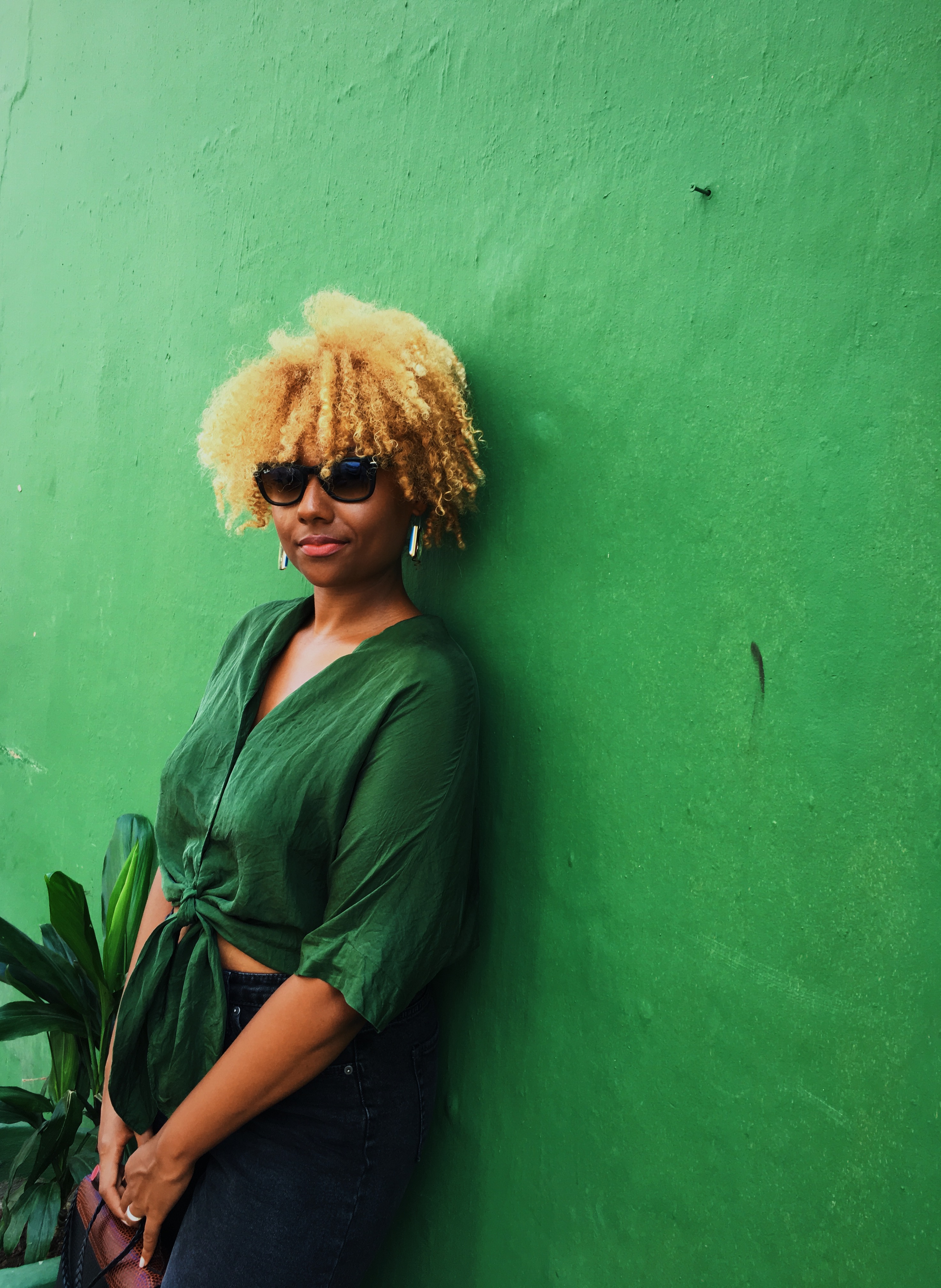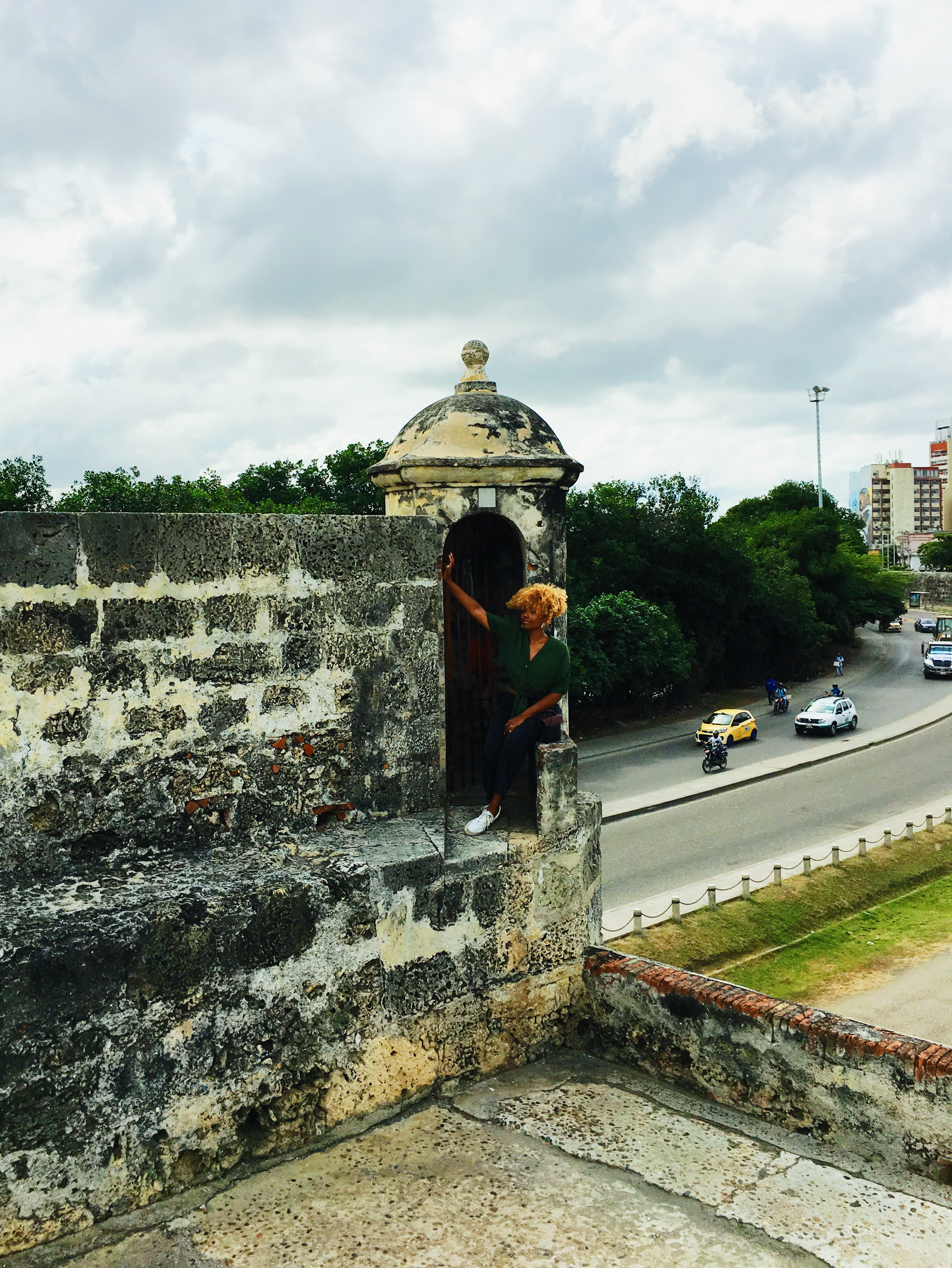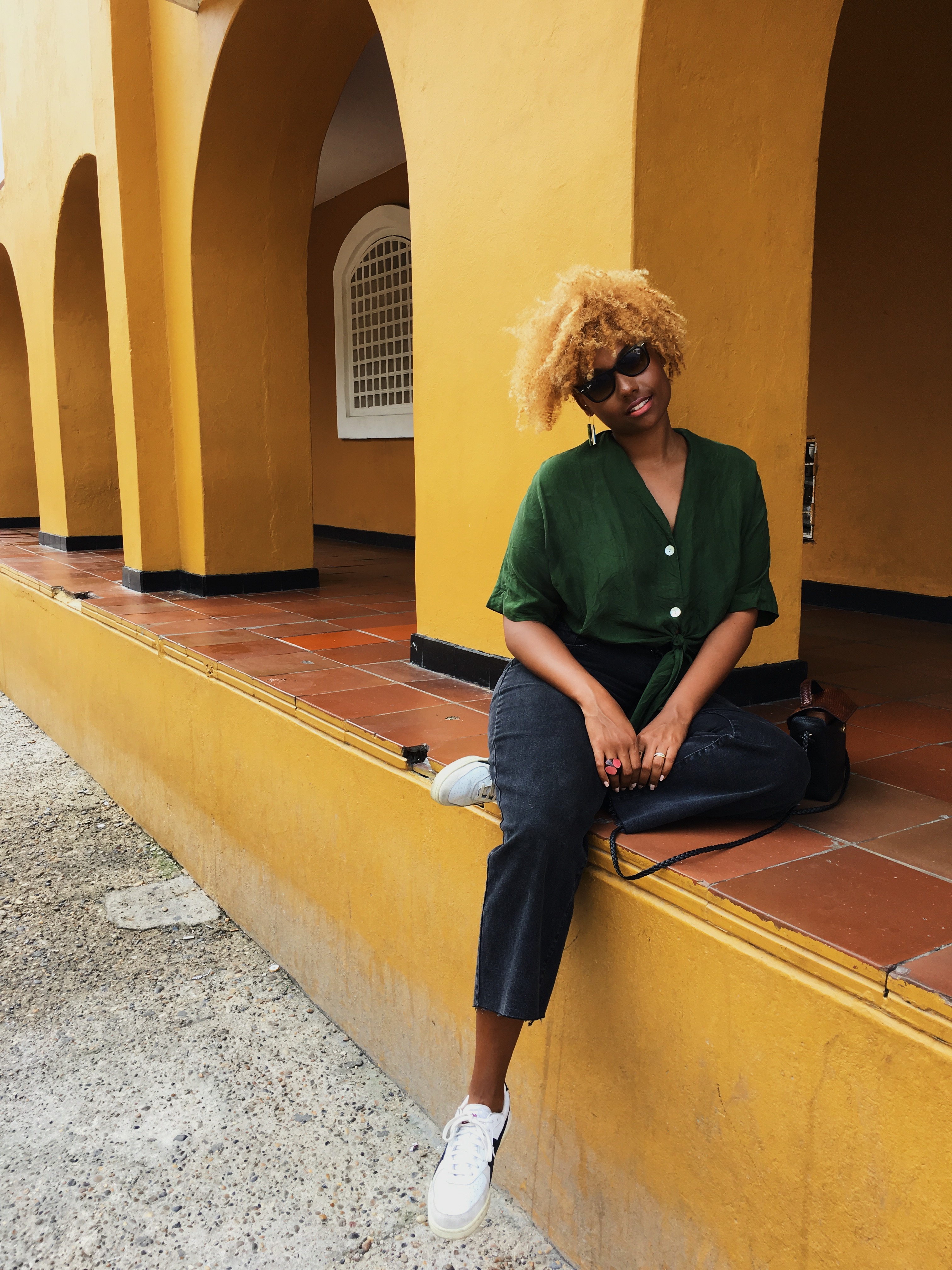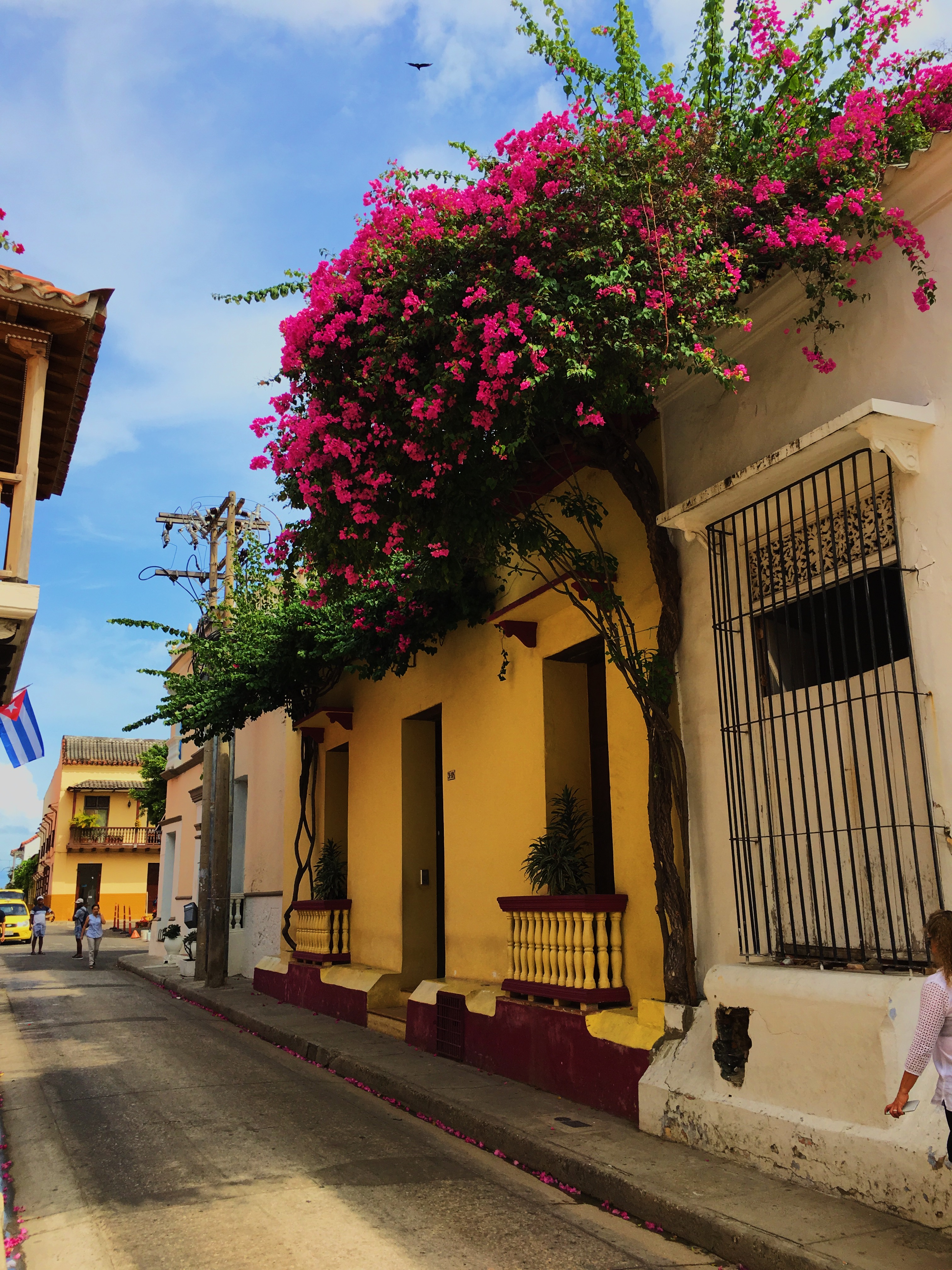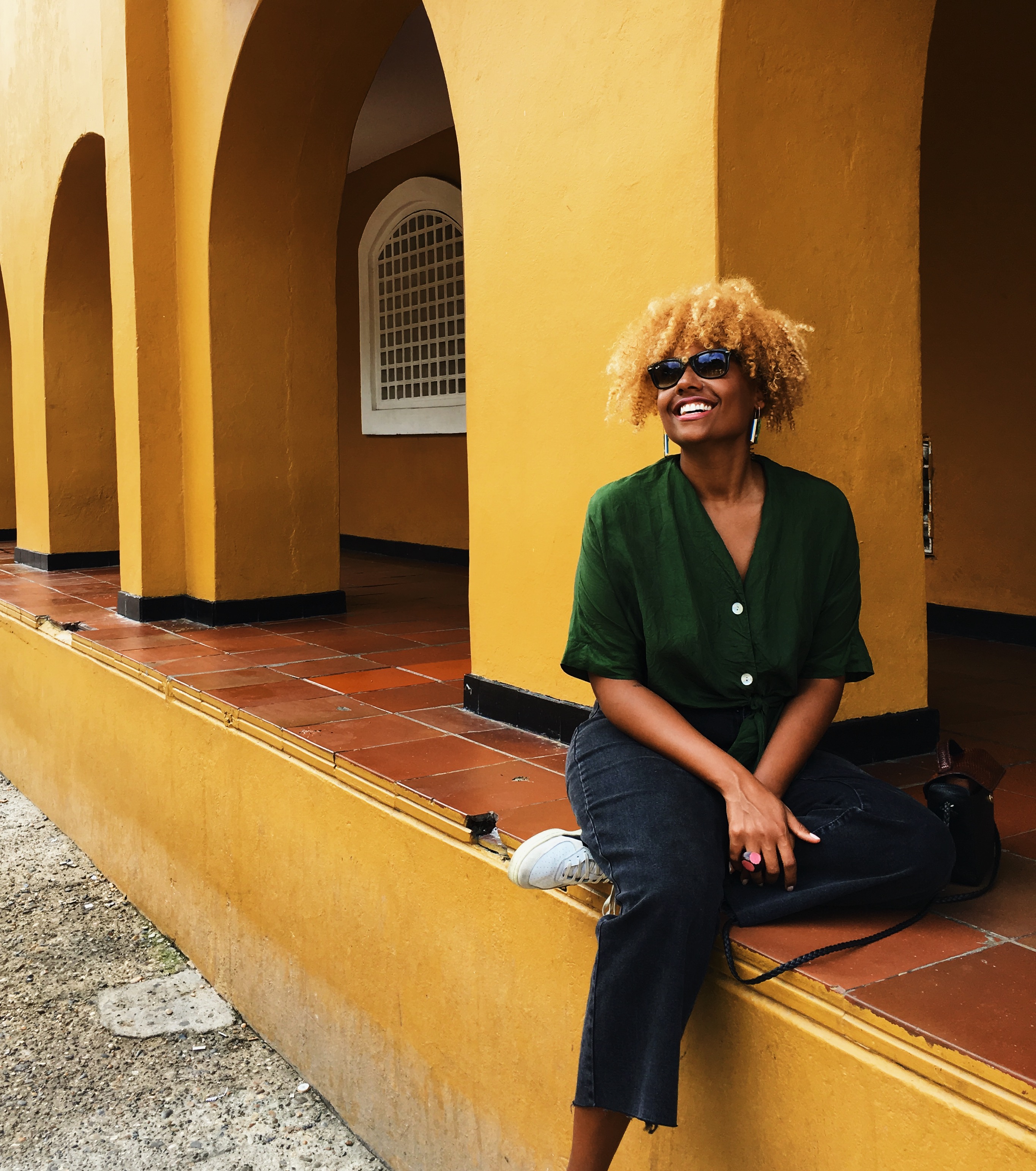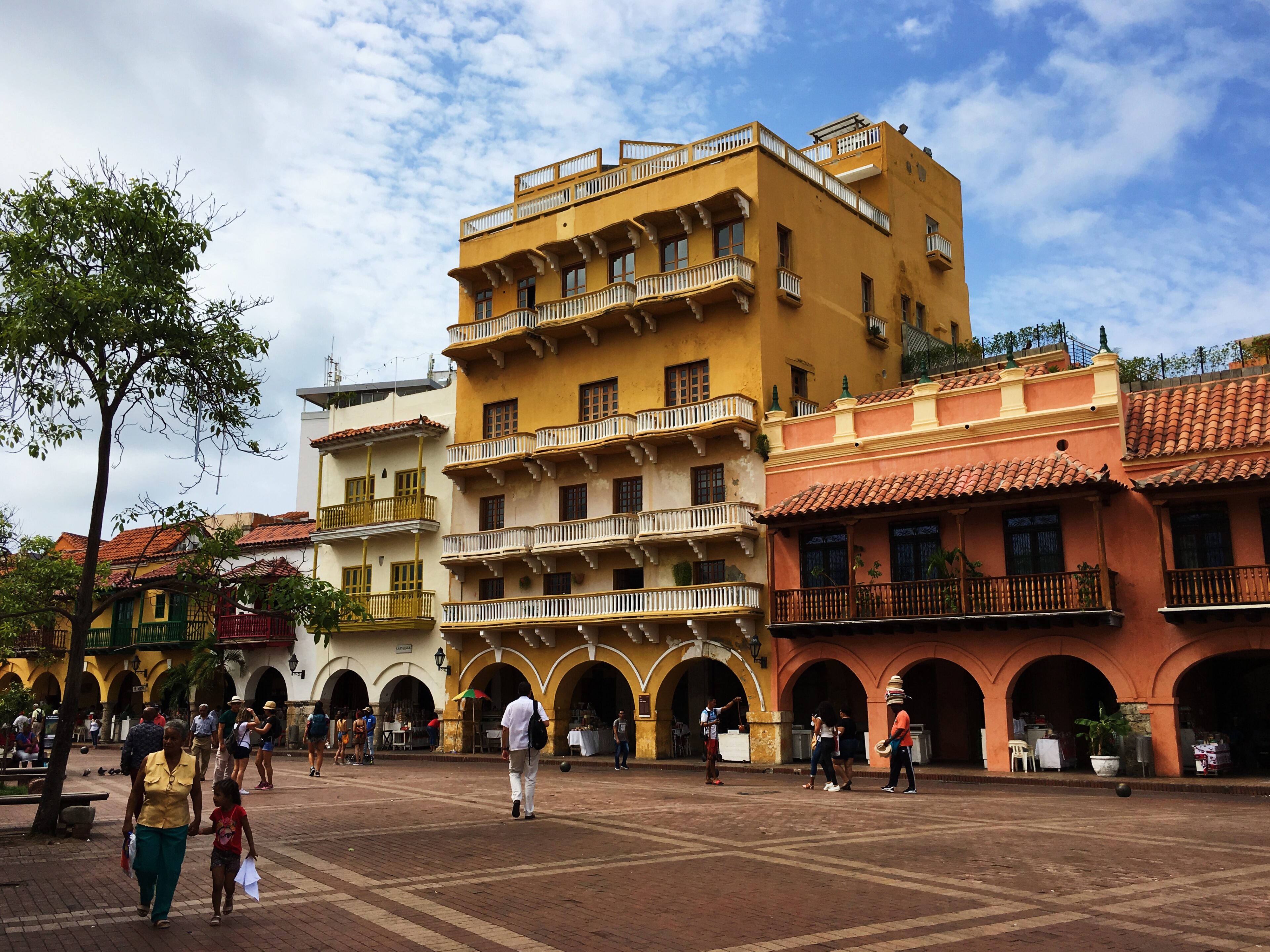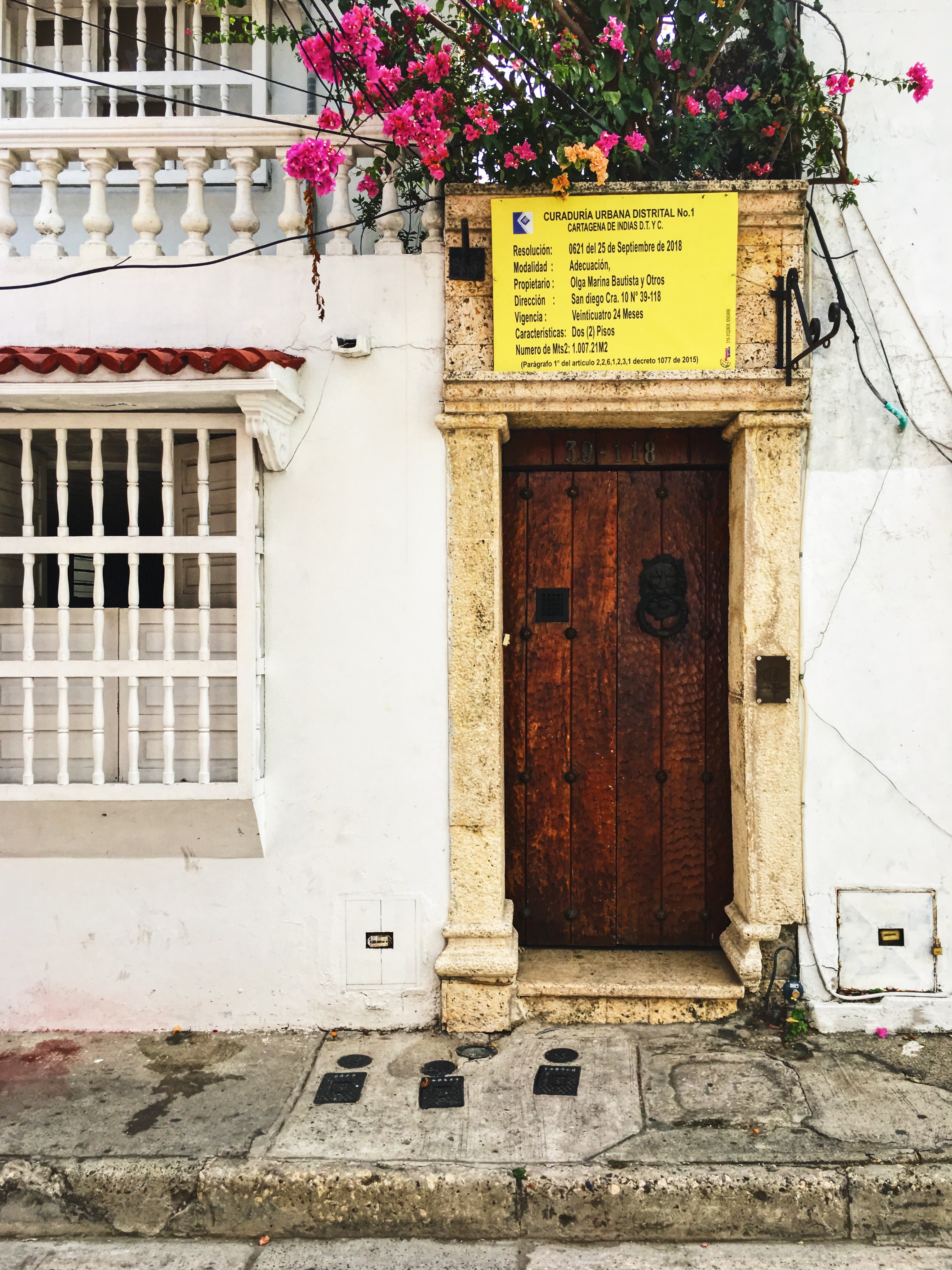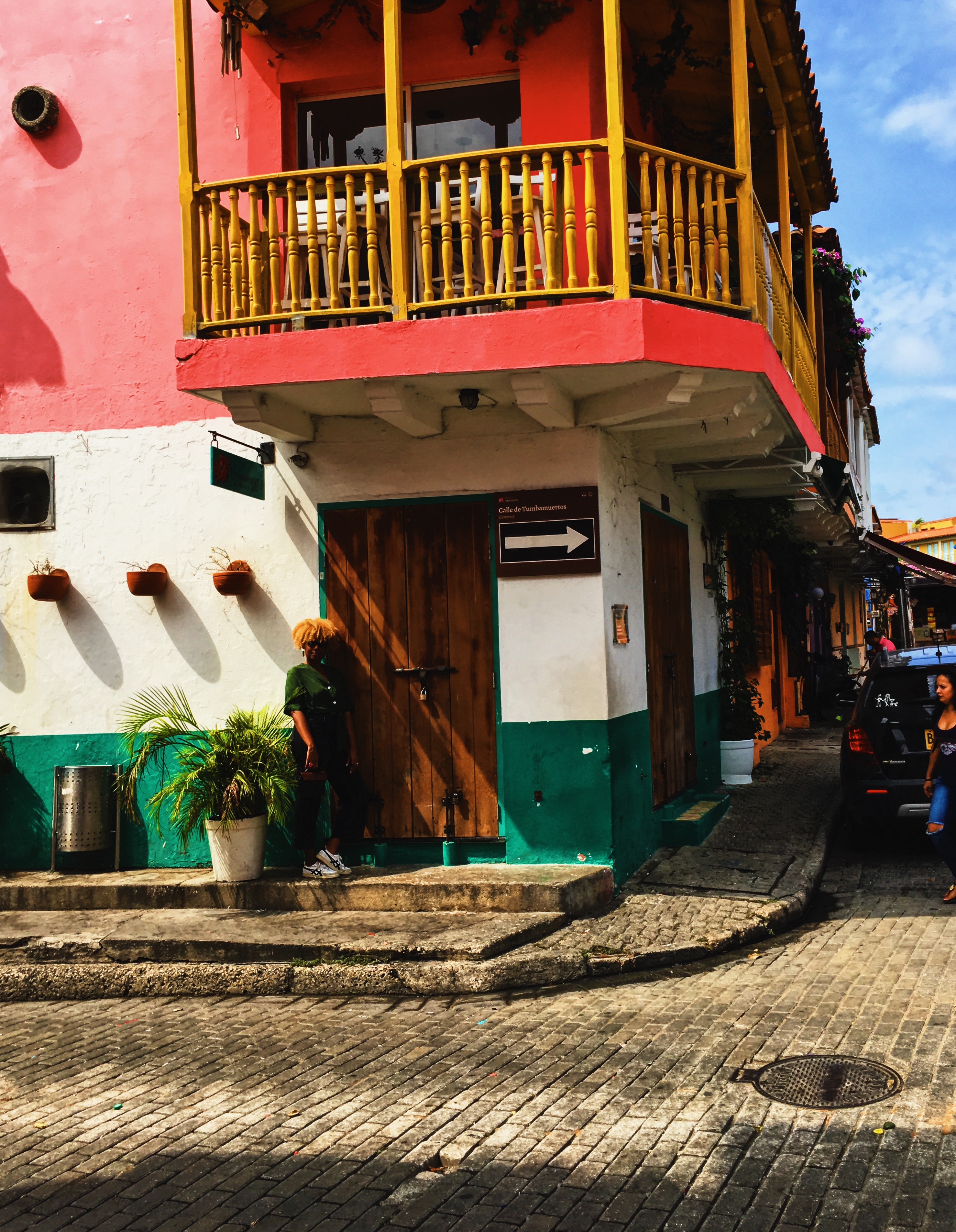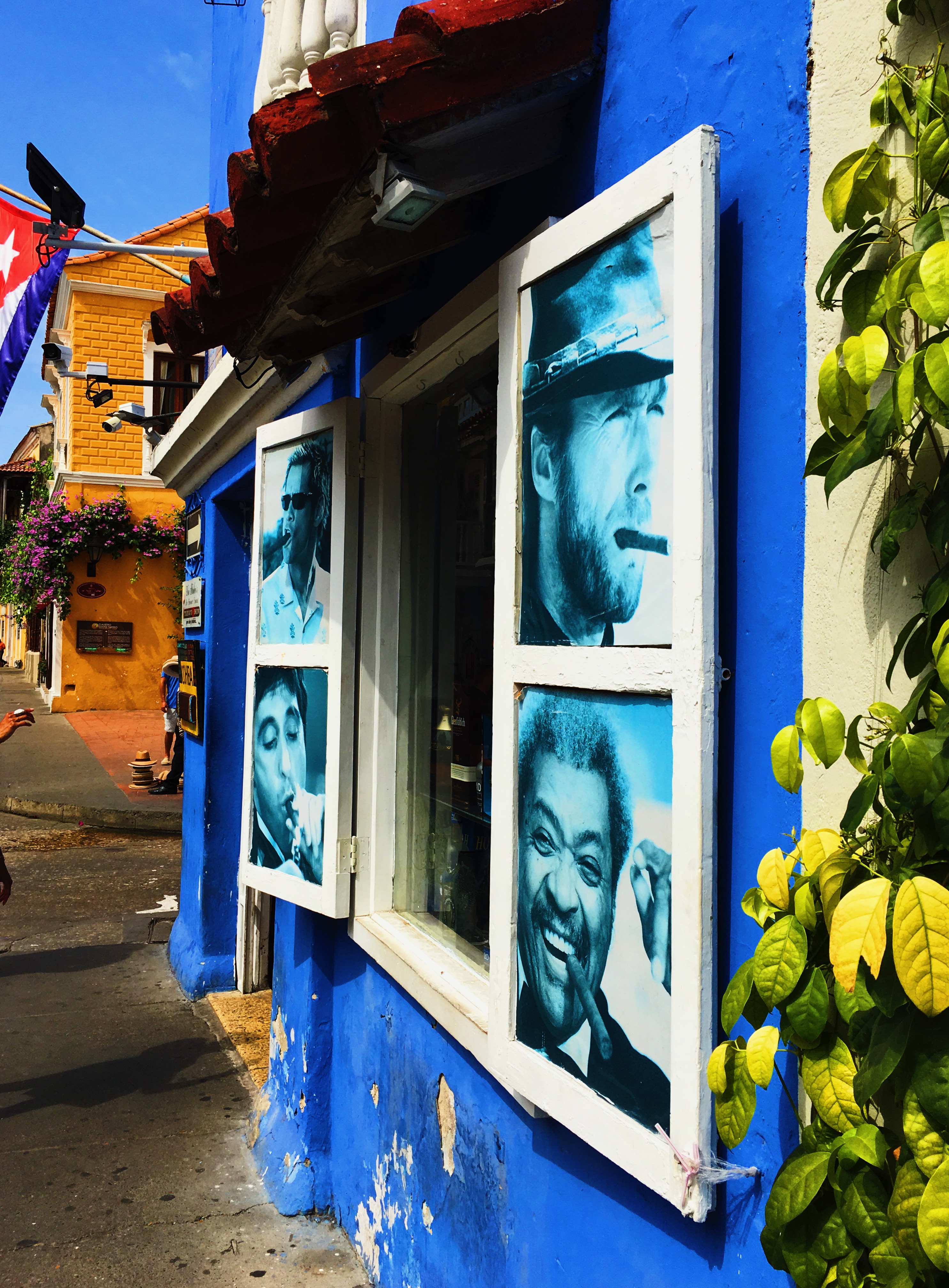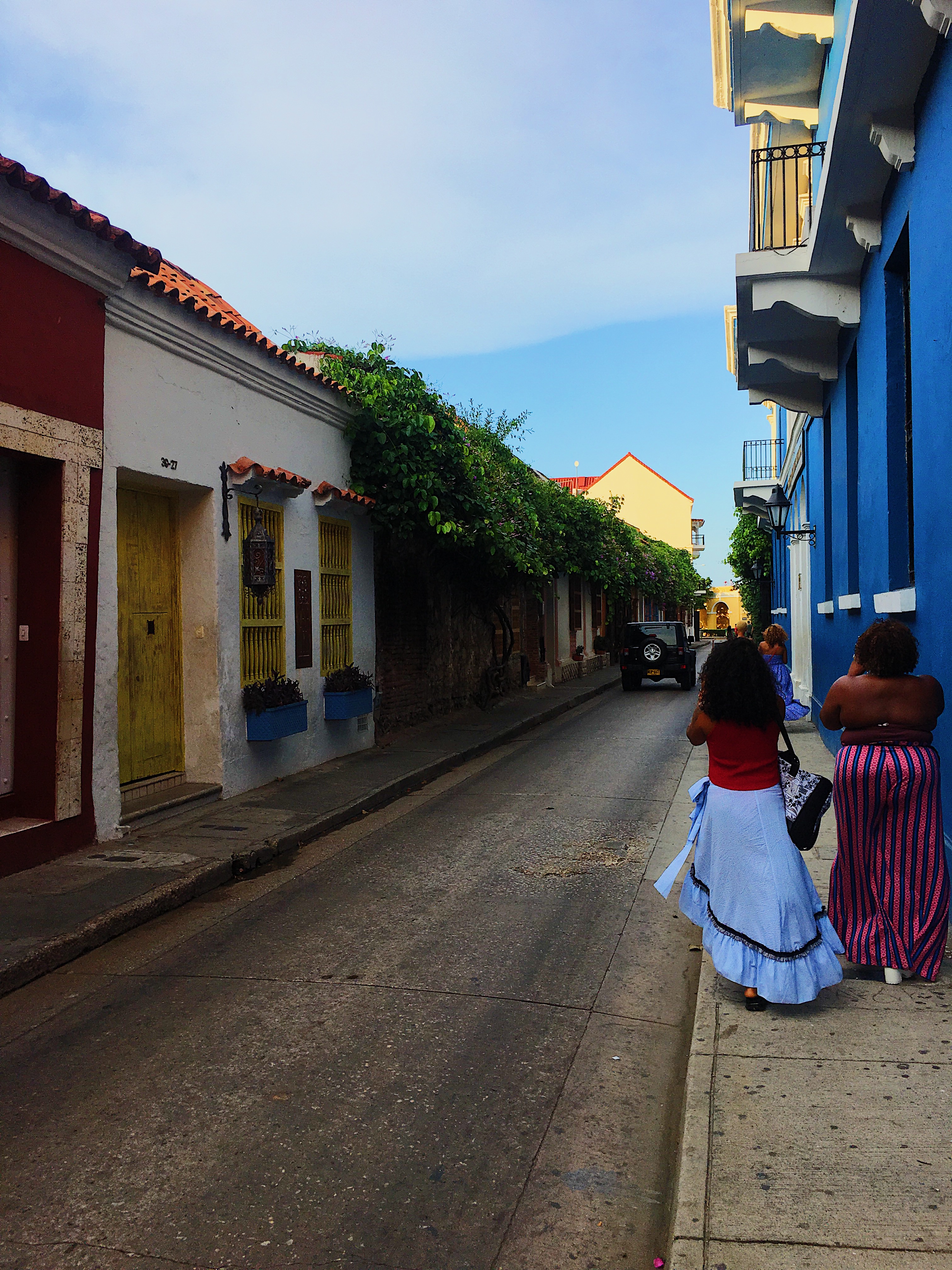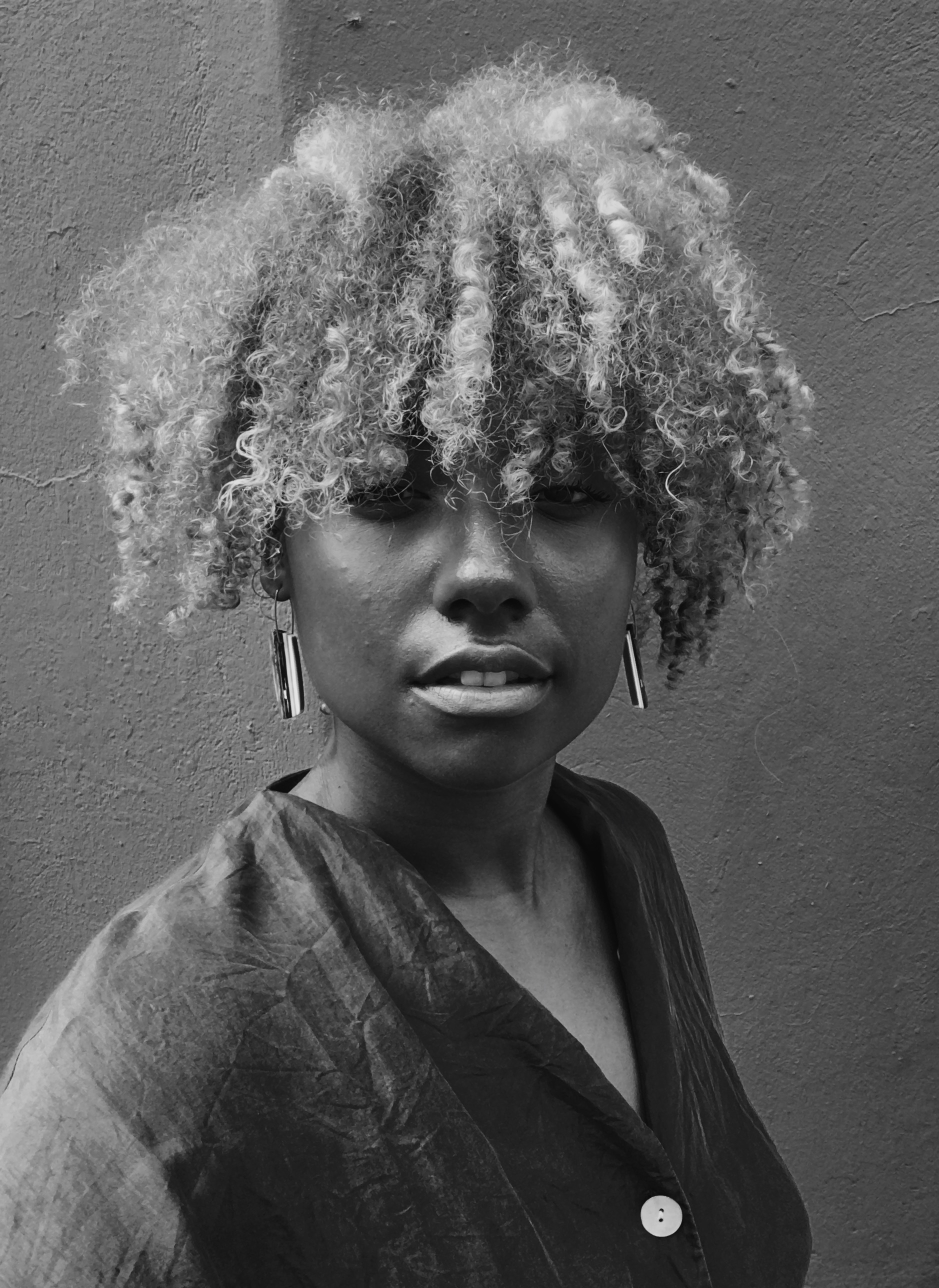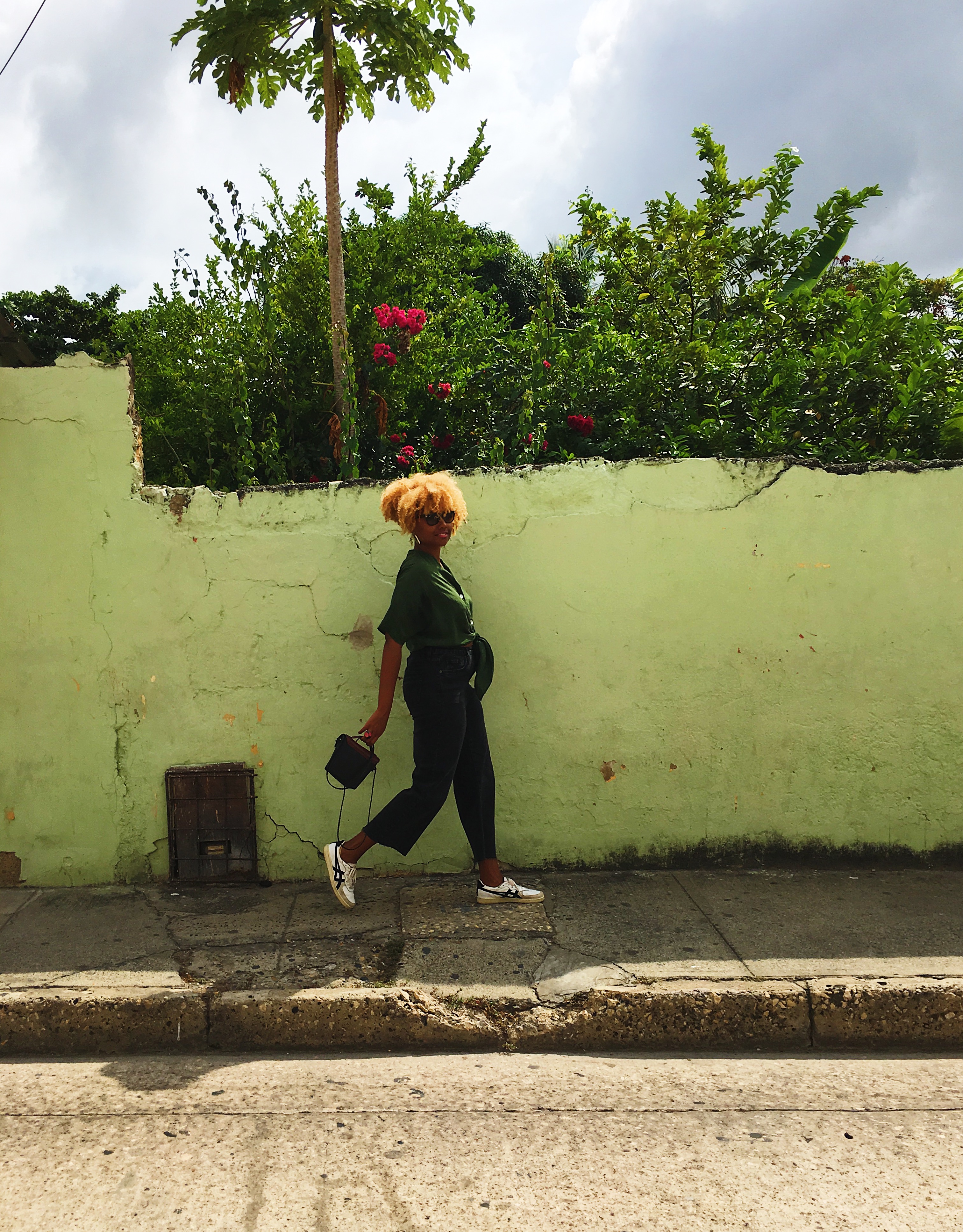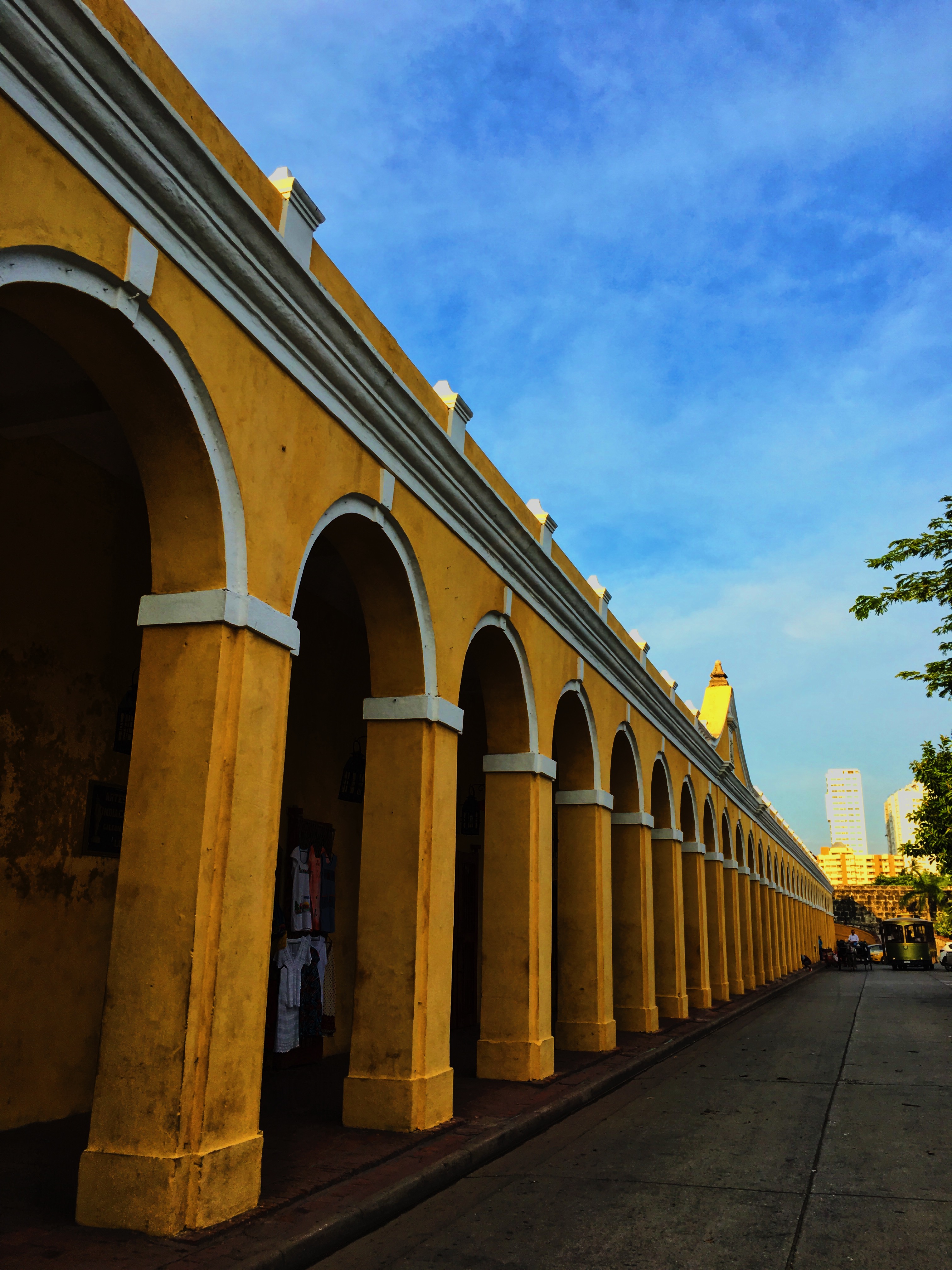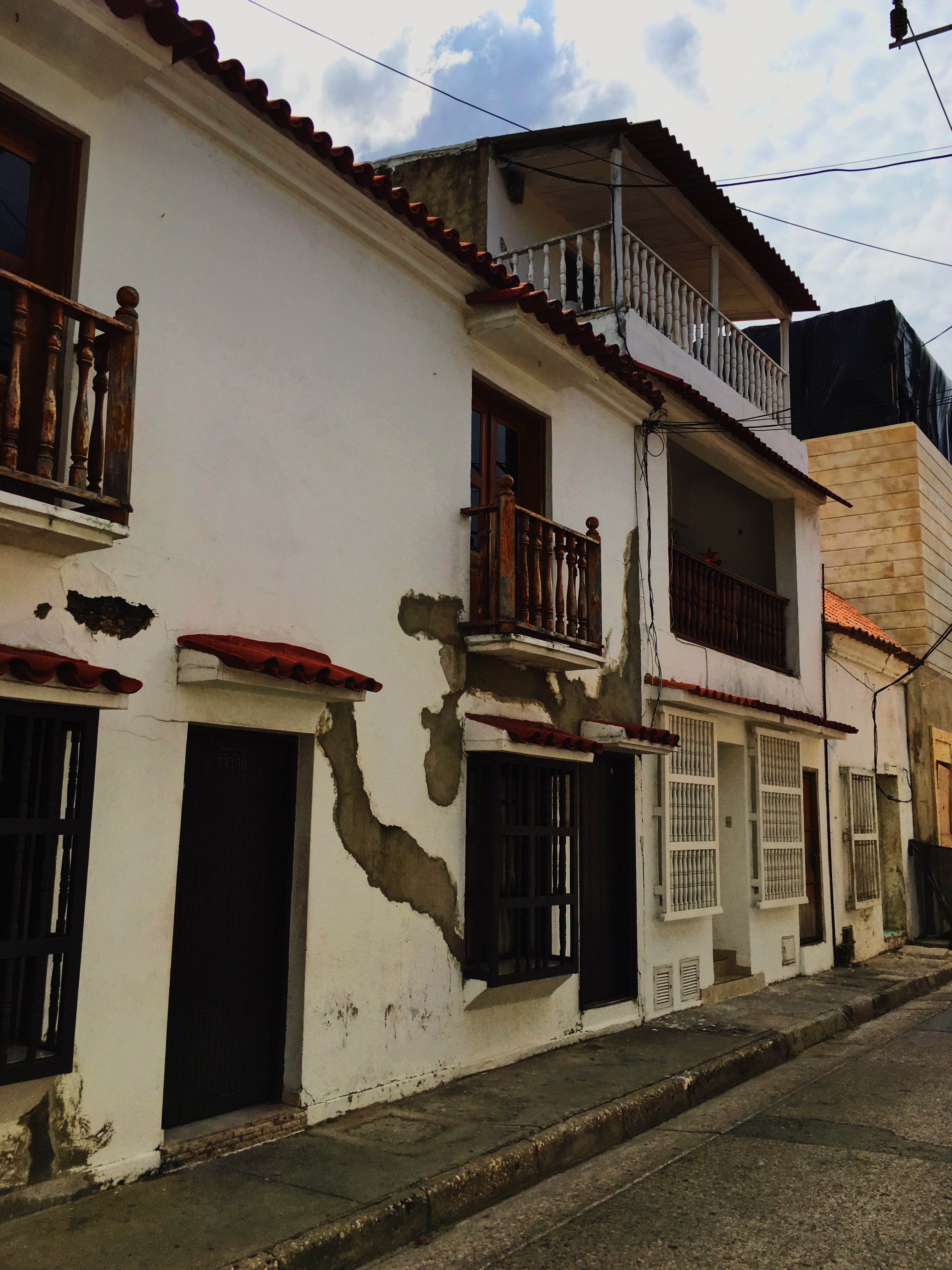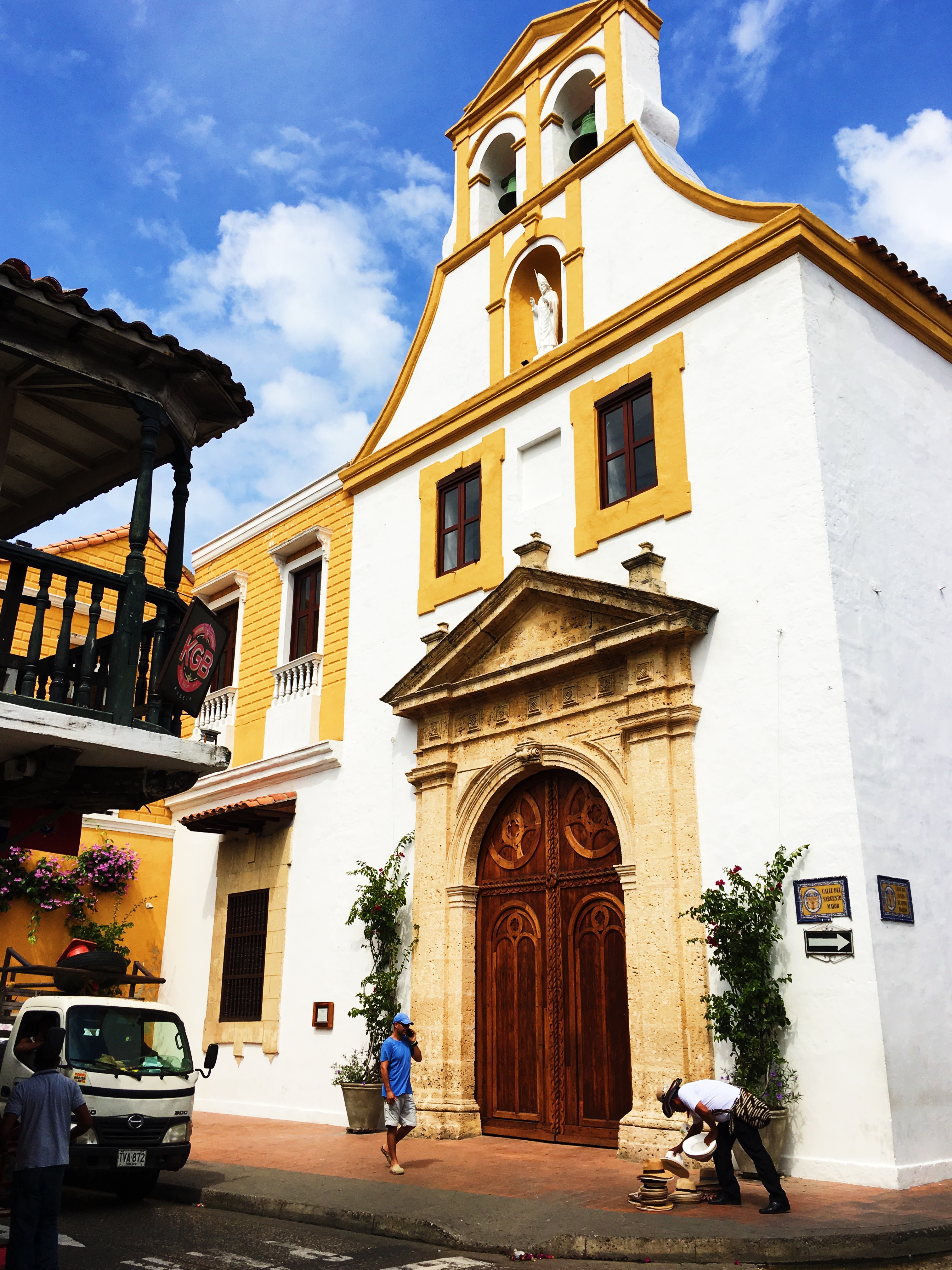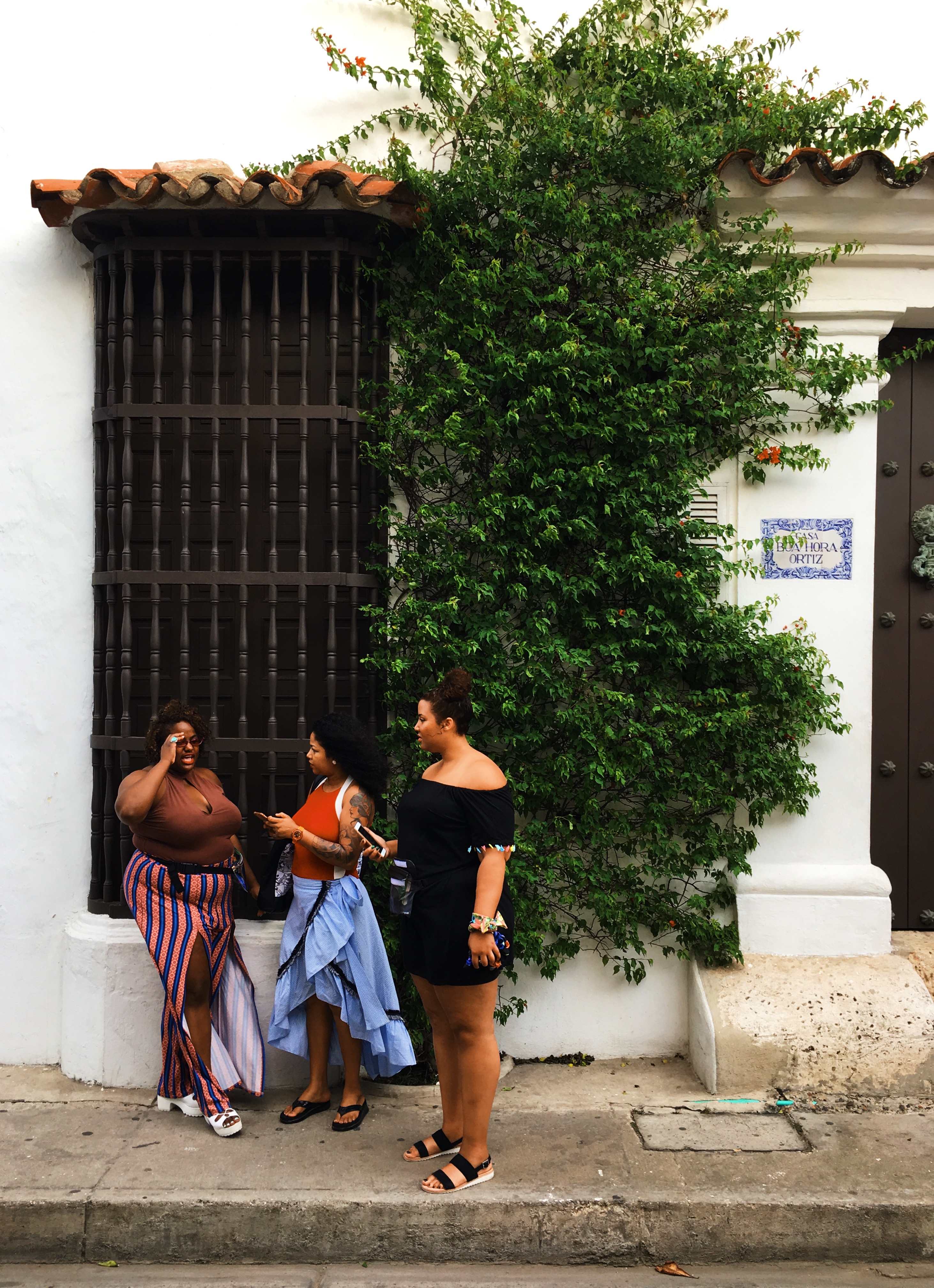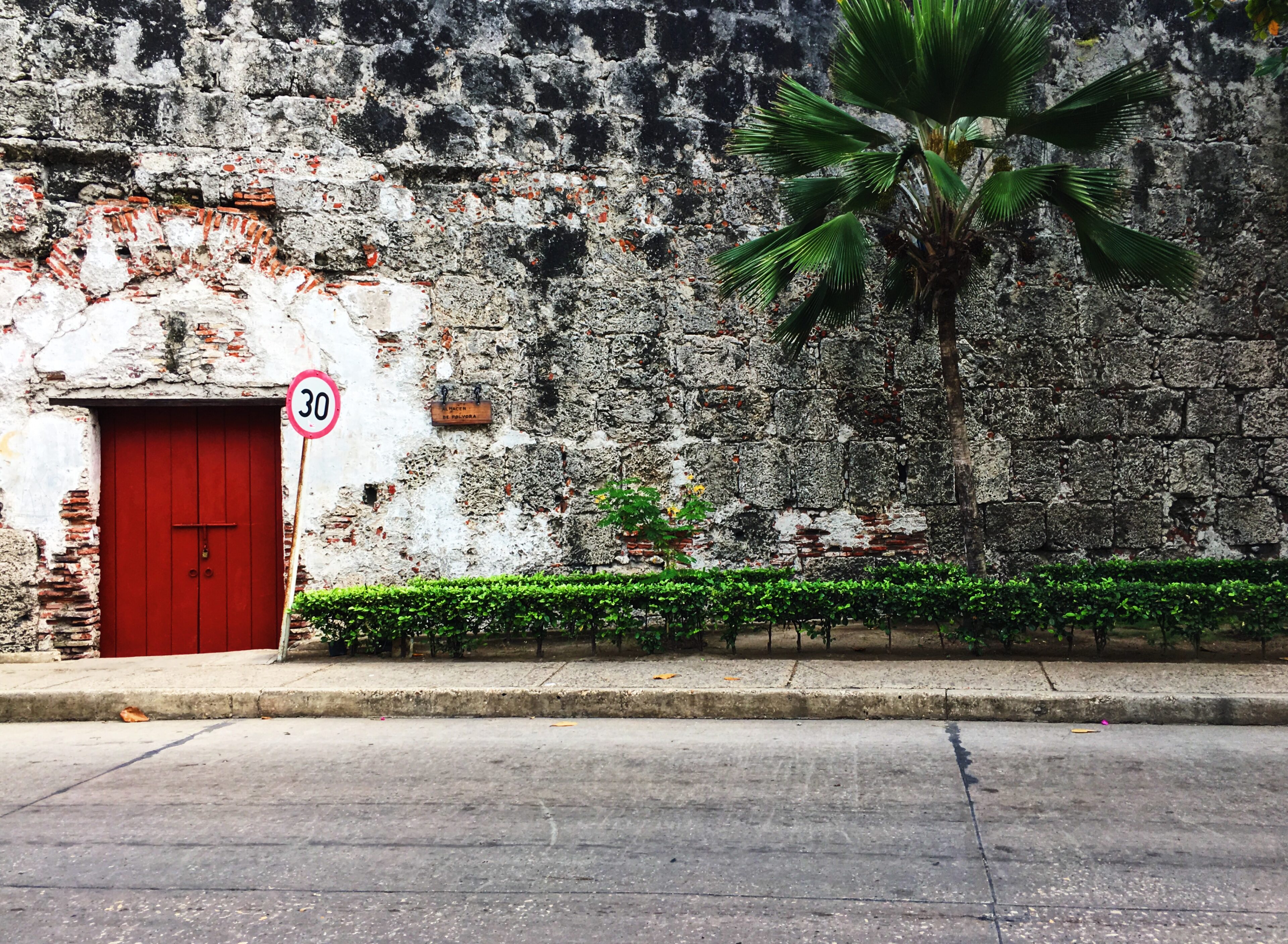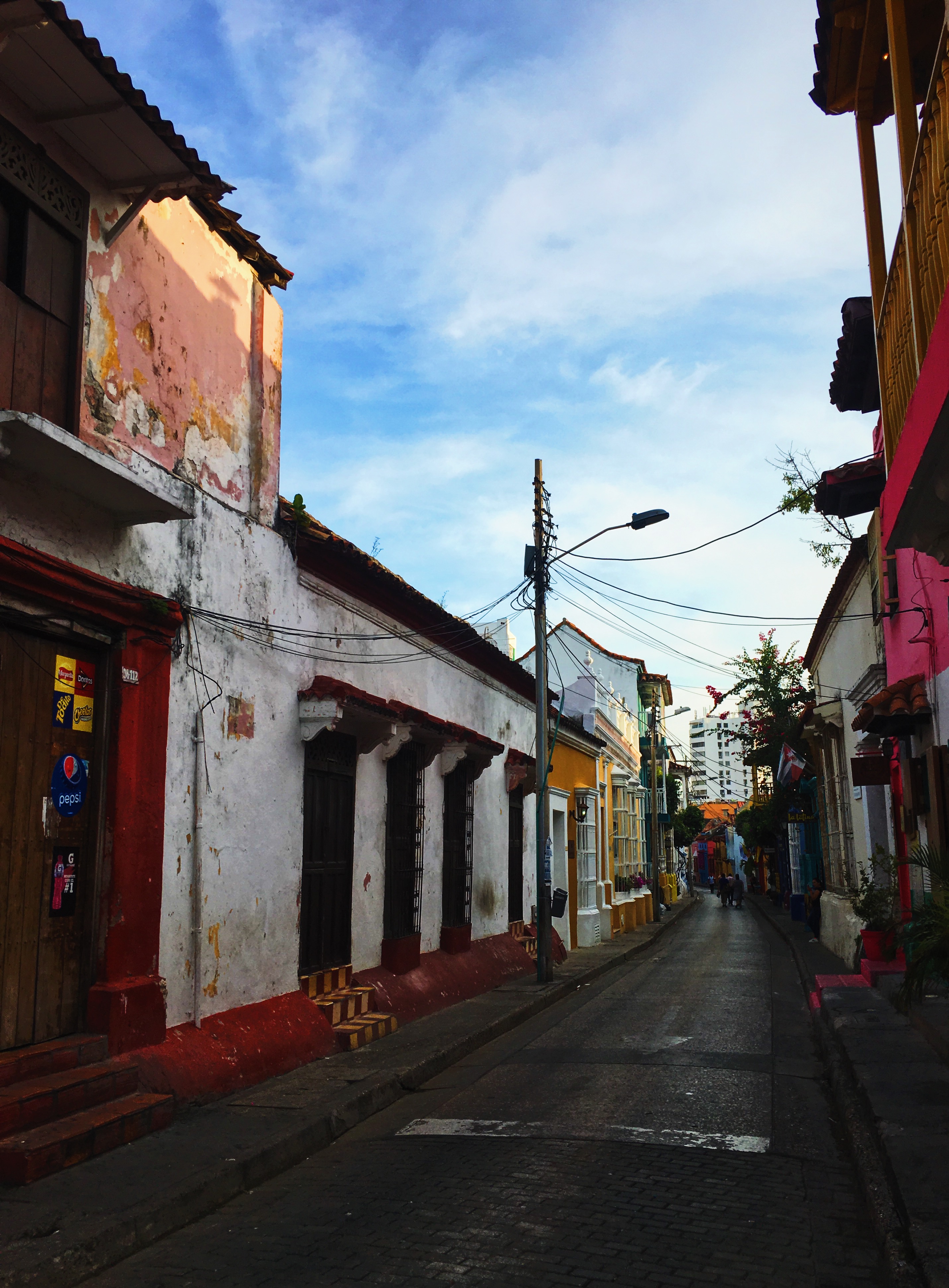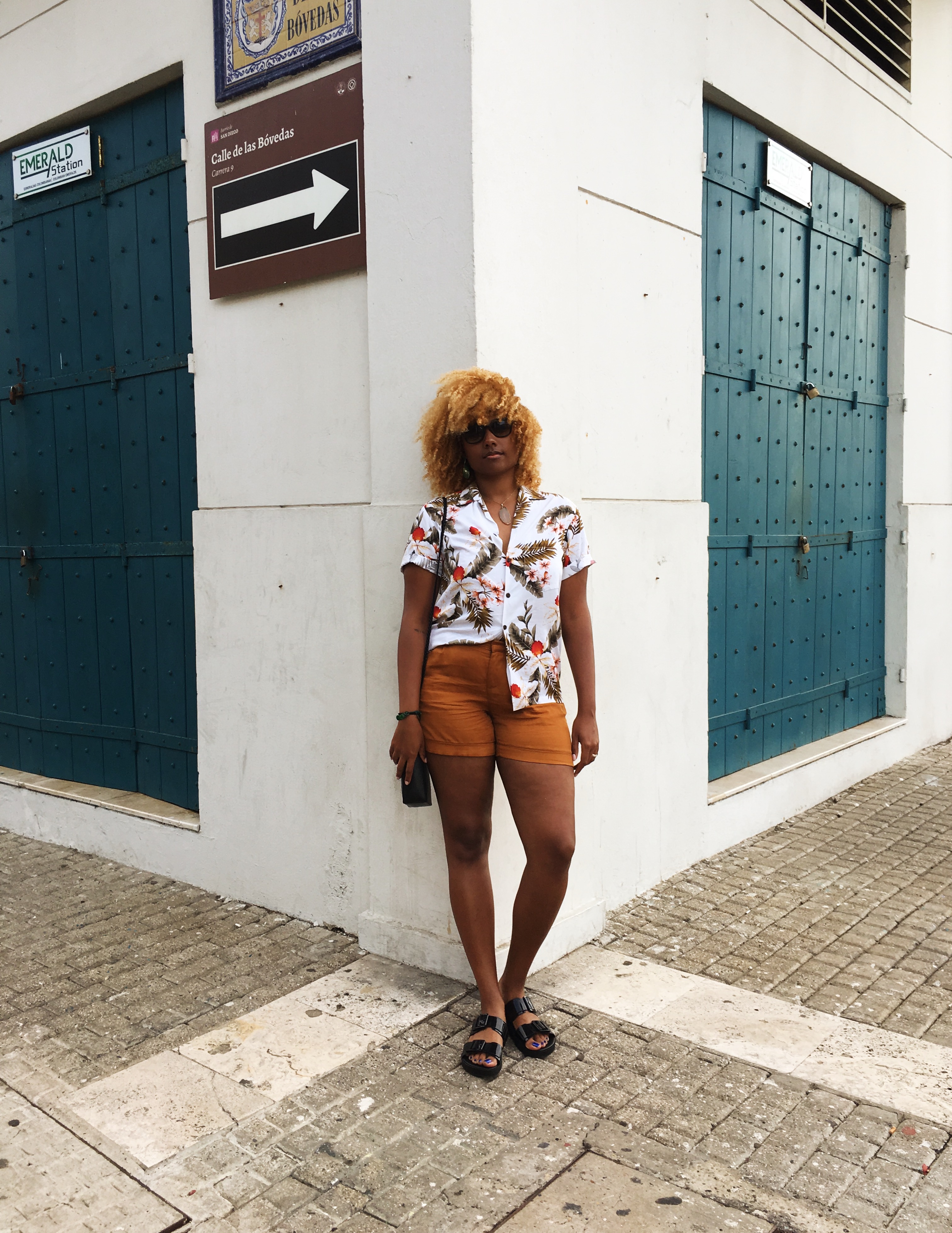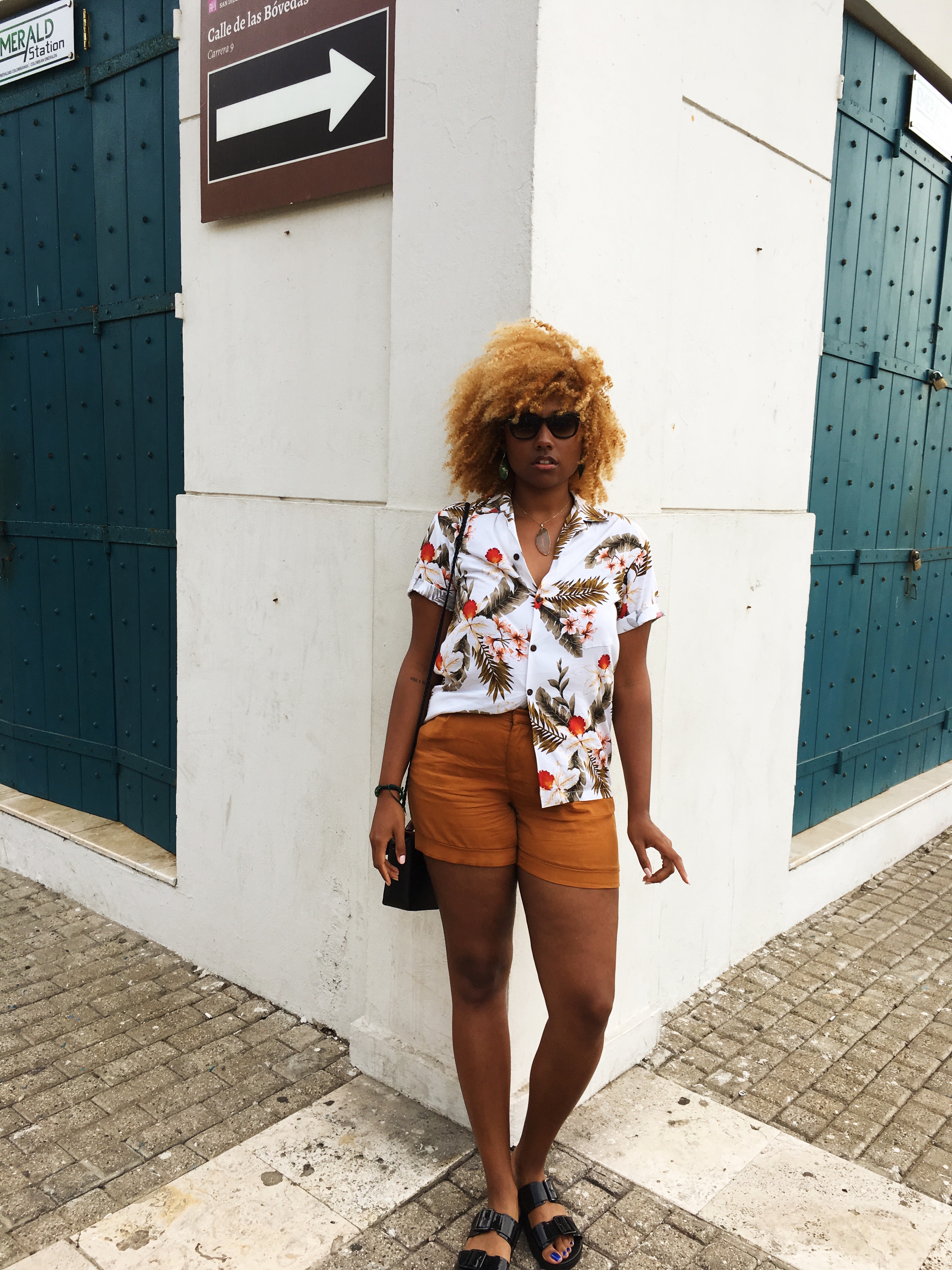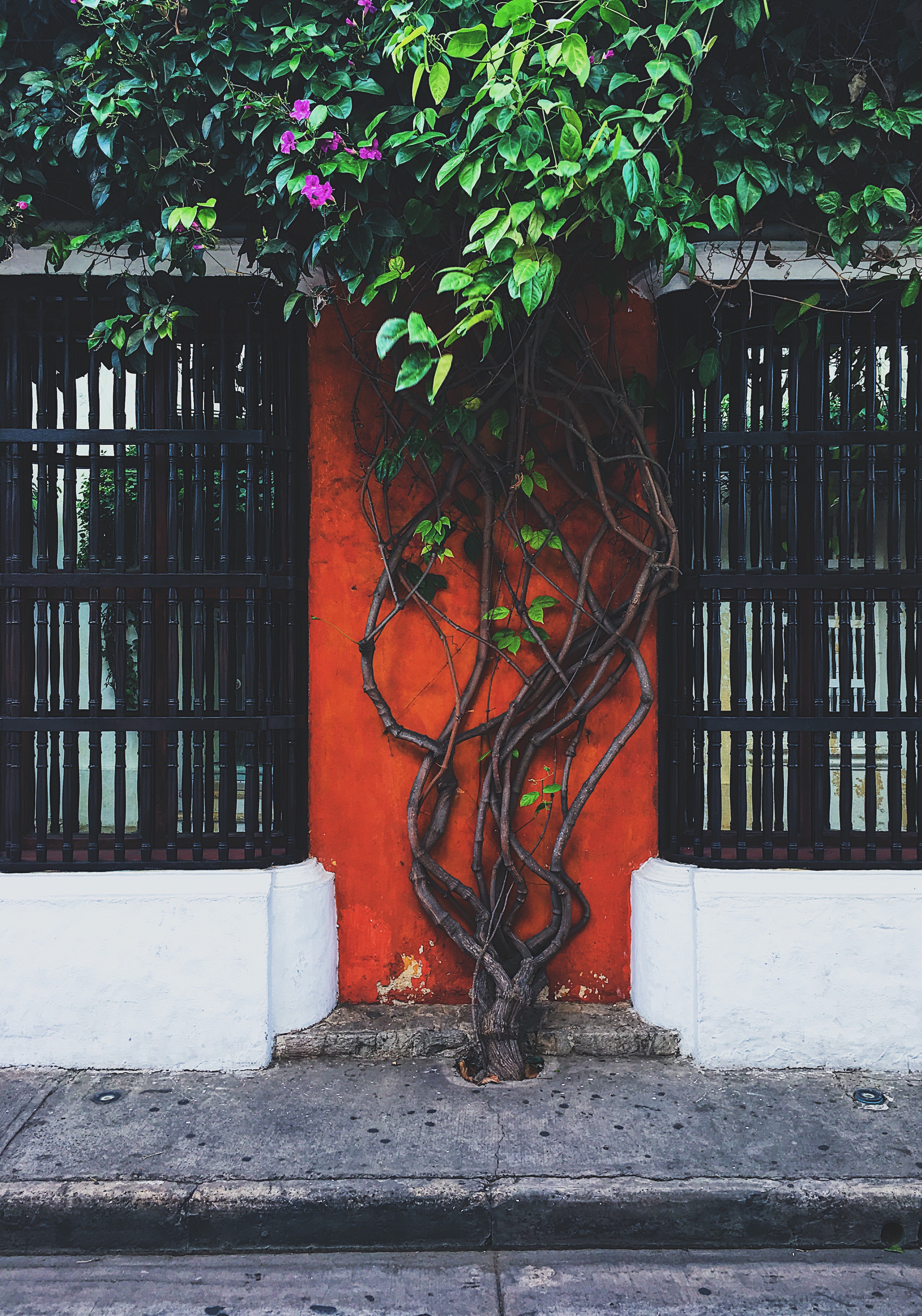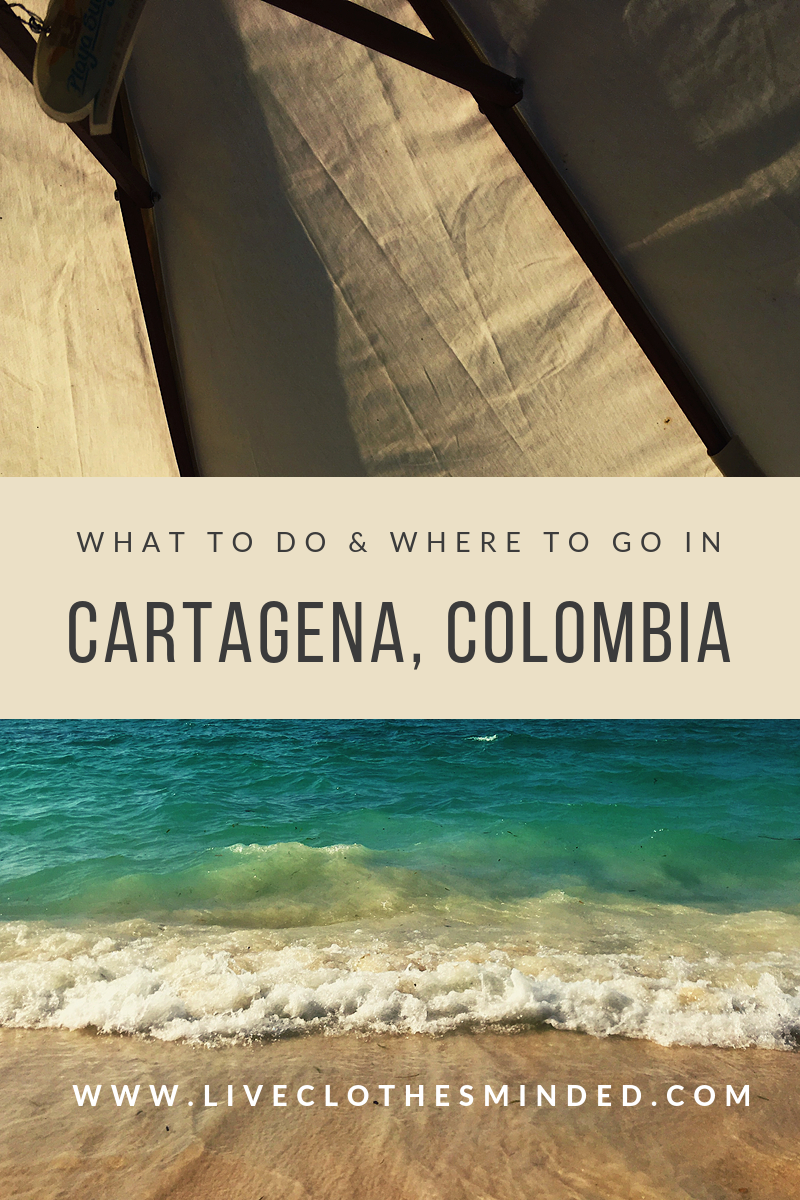 Looking for a relaxing getaway? See what to do in Palm Springs here.