Style A Red Plaid Dress
Many of us tend to wear red plaid clothing during the fall and holiday seasons. Sometimes, we want to wear fancier items like red plaid dresses and blazers, but want to style them a bit more casually.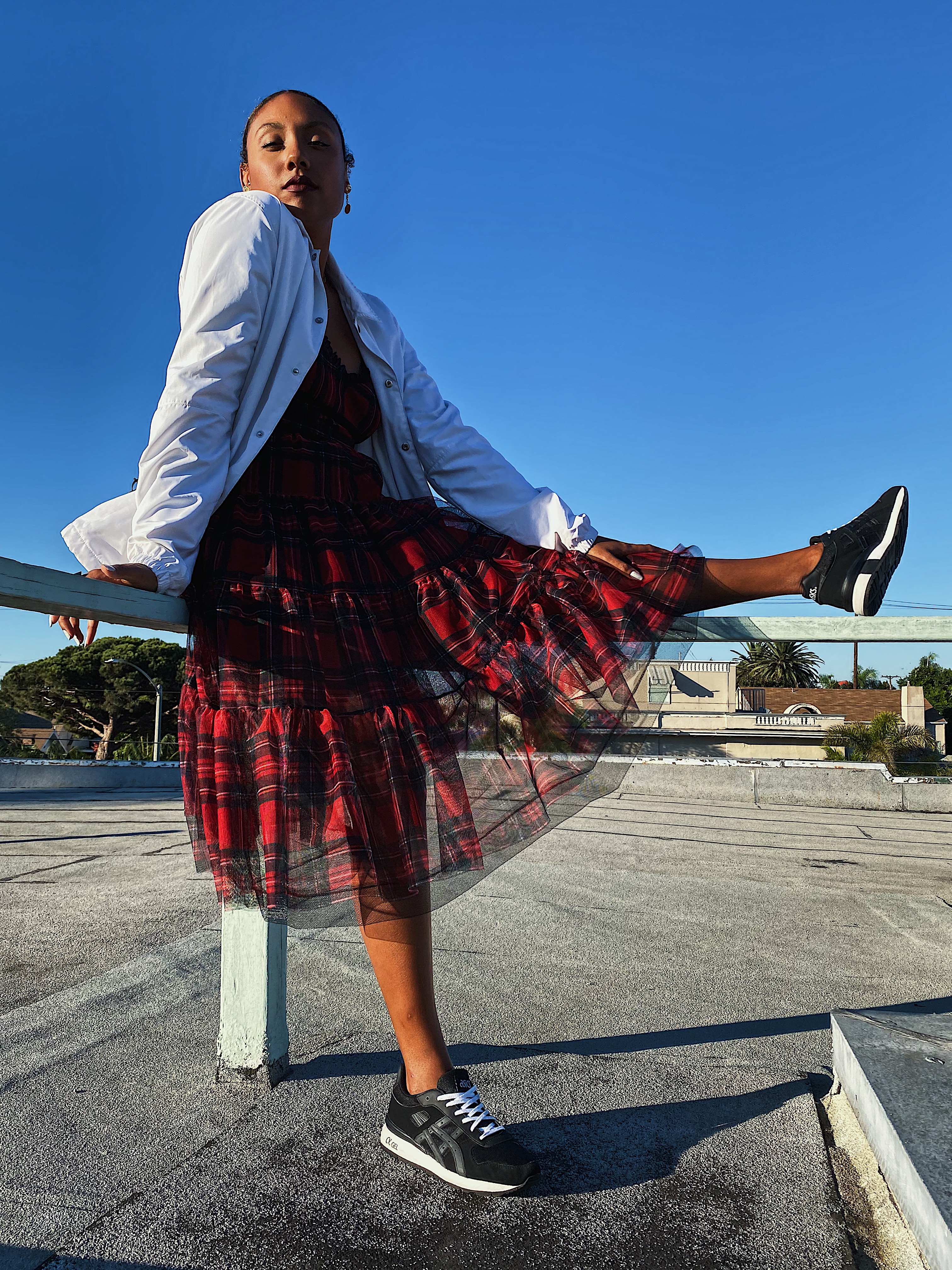 Therefore, for my autumn birthday, I decided to do just that concept. Styling a red plaid dress with ASICS sneakers and sporty jacket.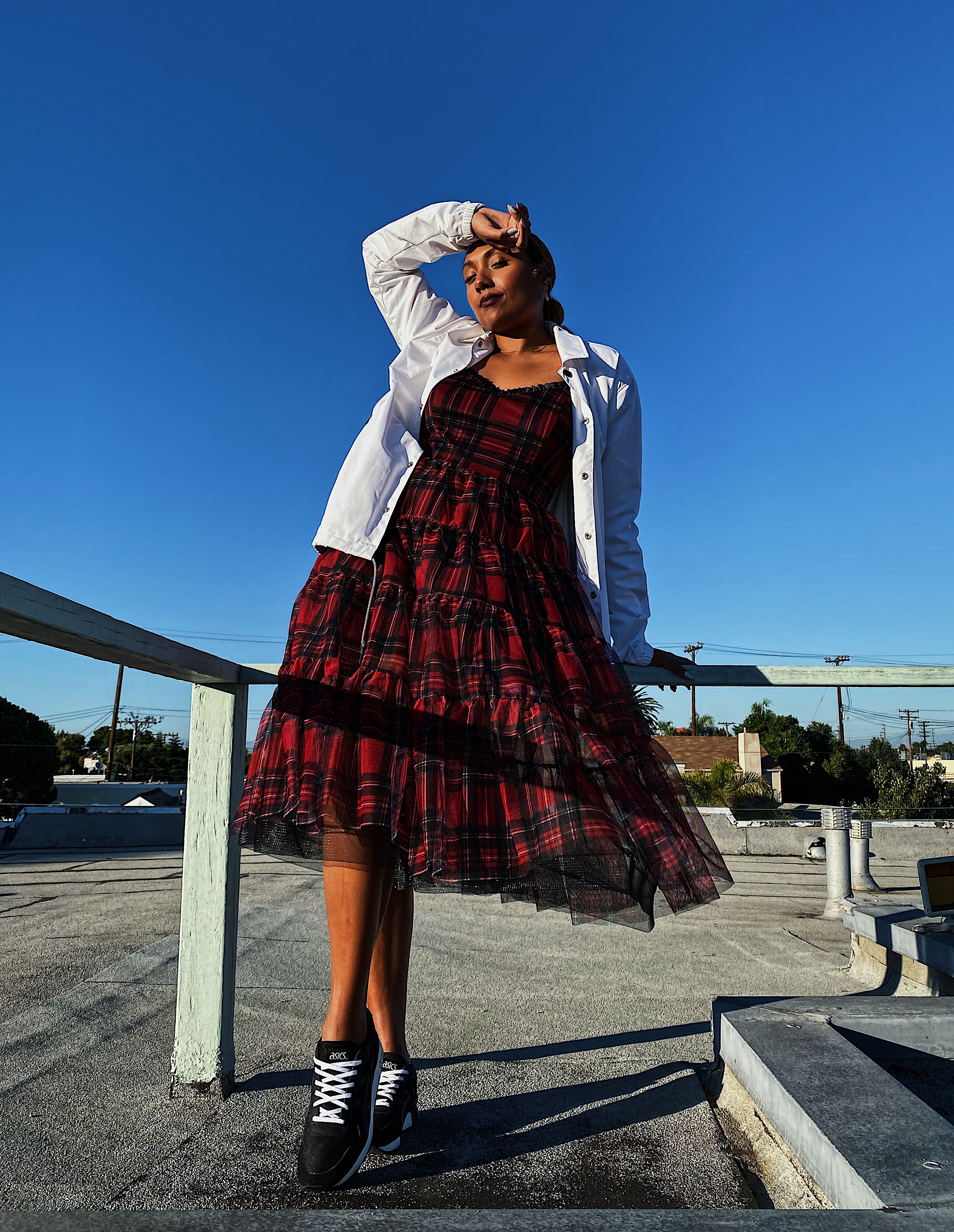 Keeping it casual, the black sneakers and the white lightweight jacket allow the plaid dress to still be the center of attention.
Styling Plaid Tip: Plaid is such a widely approved and bold print, pairing with simple neutrals gives the linear design some space to stand out on it's own.

Betsey Johnson At Nordstrom Rack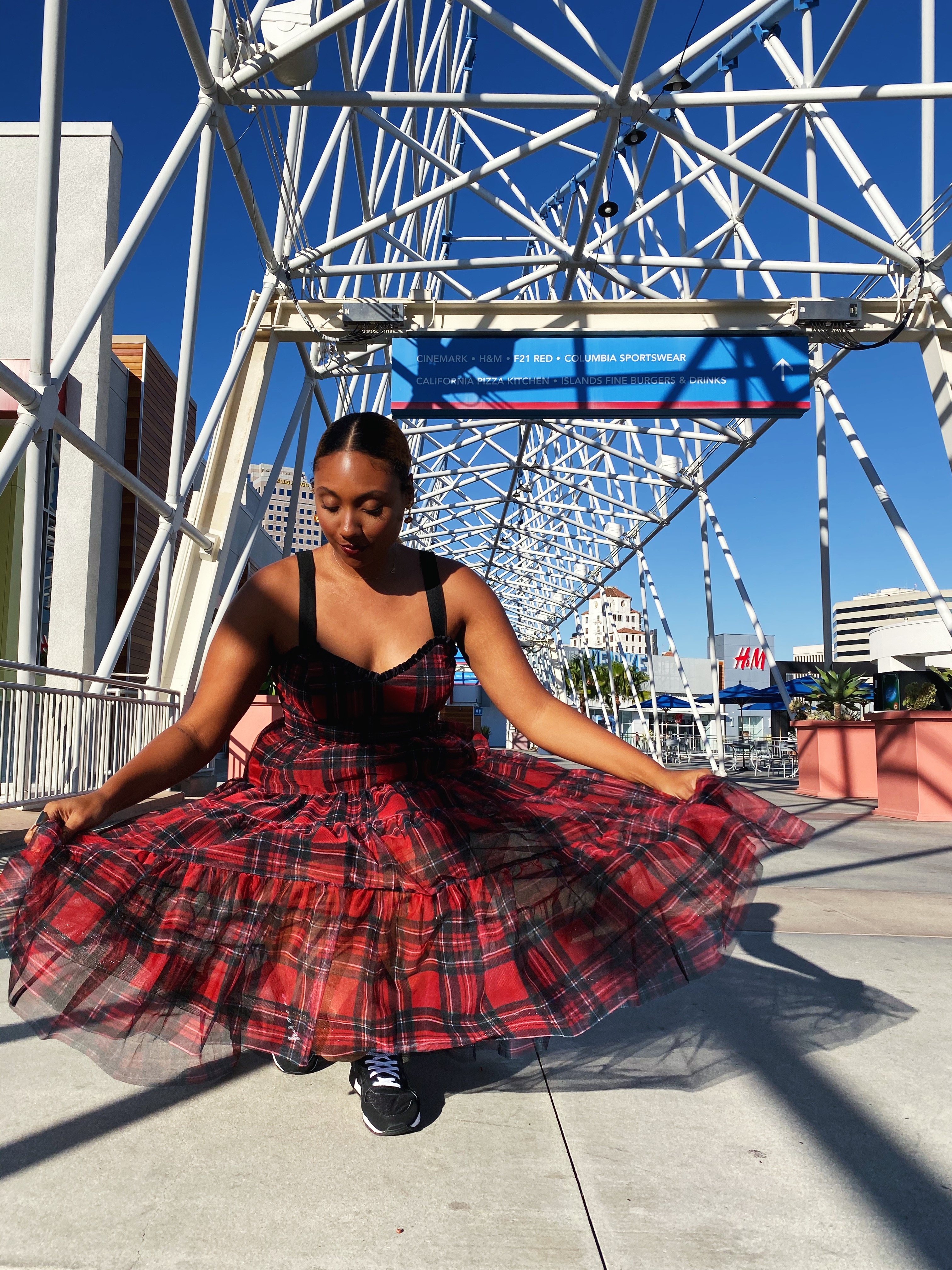 At The Rack, I found the Betsey Johnson red plaid dress on a ridiculous sale for around $35, originally from over $150.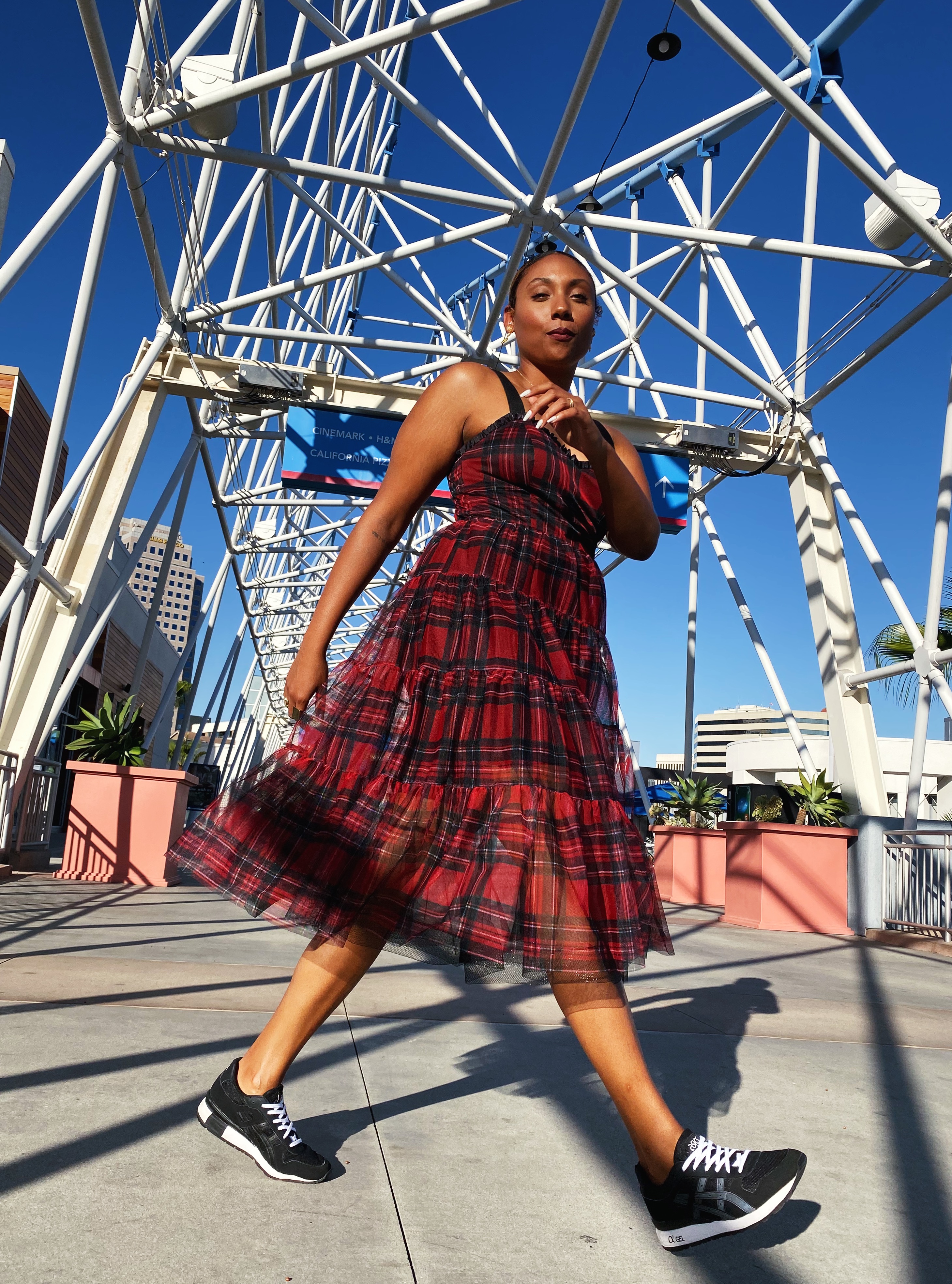 Unfortunately this dress isn't on the Nordstrom Rack website any longer. However, it may be at your local store, like mines was. Or, there may be something better or similar. That store is like a gold mine- you never know what you may find if you keep digging! (Aka, sifting through racks of threaded gems.) I also found the same plaid dress on Poshmark.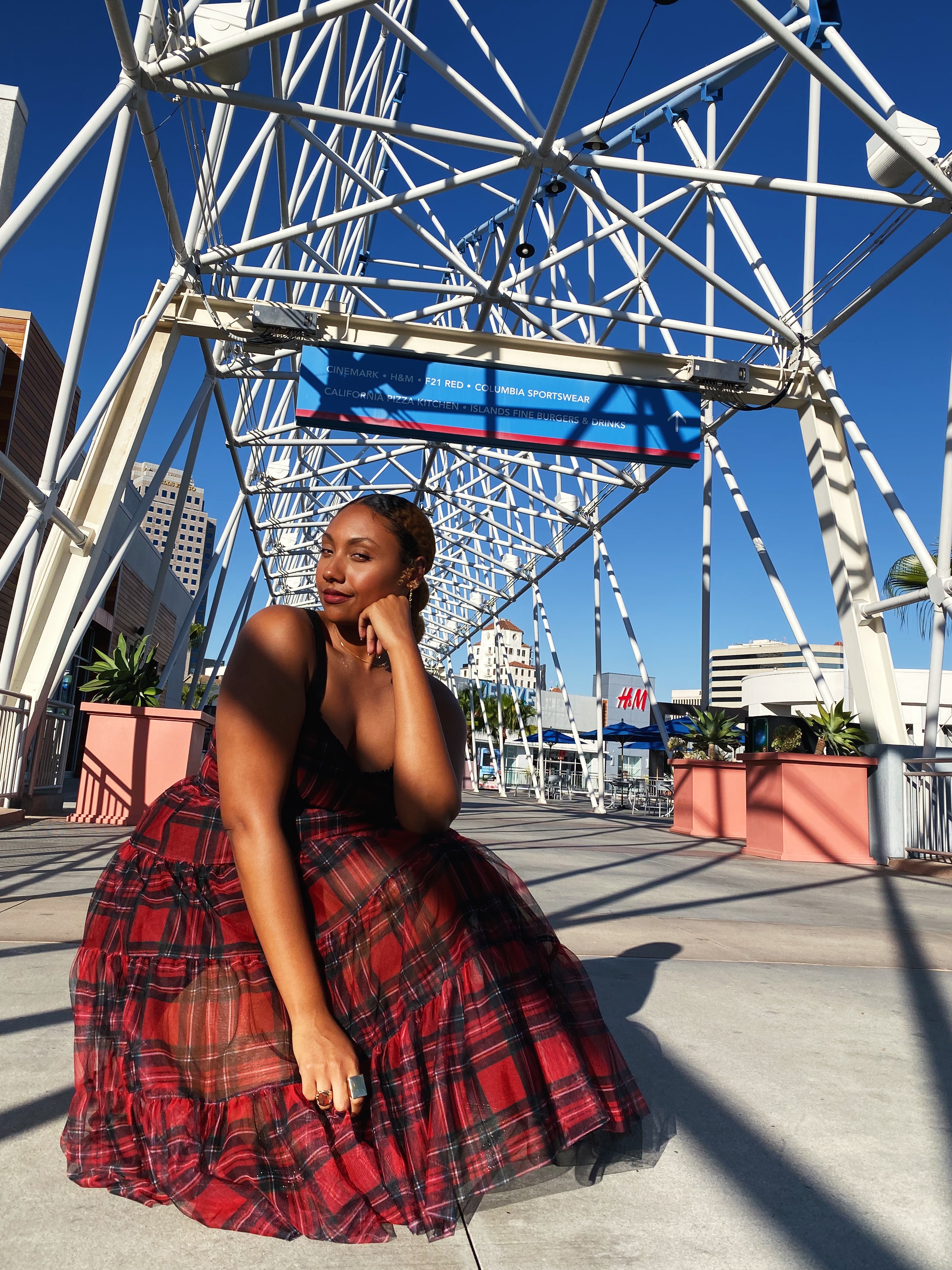 Fit Femme – See how to wear sneakers with dresses here.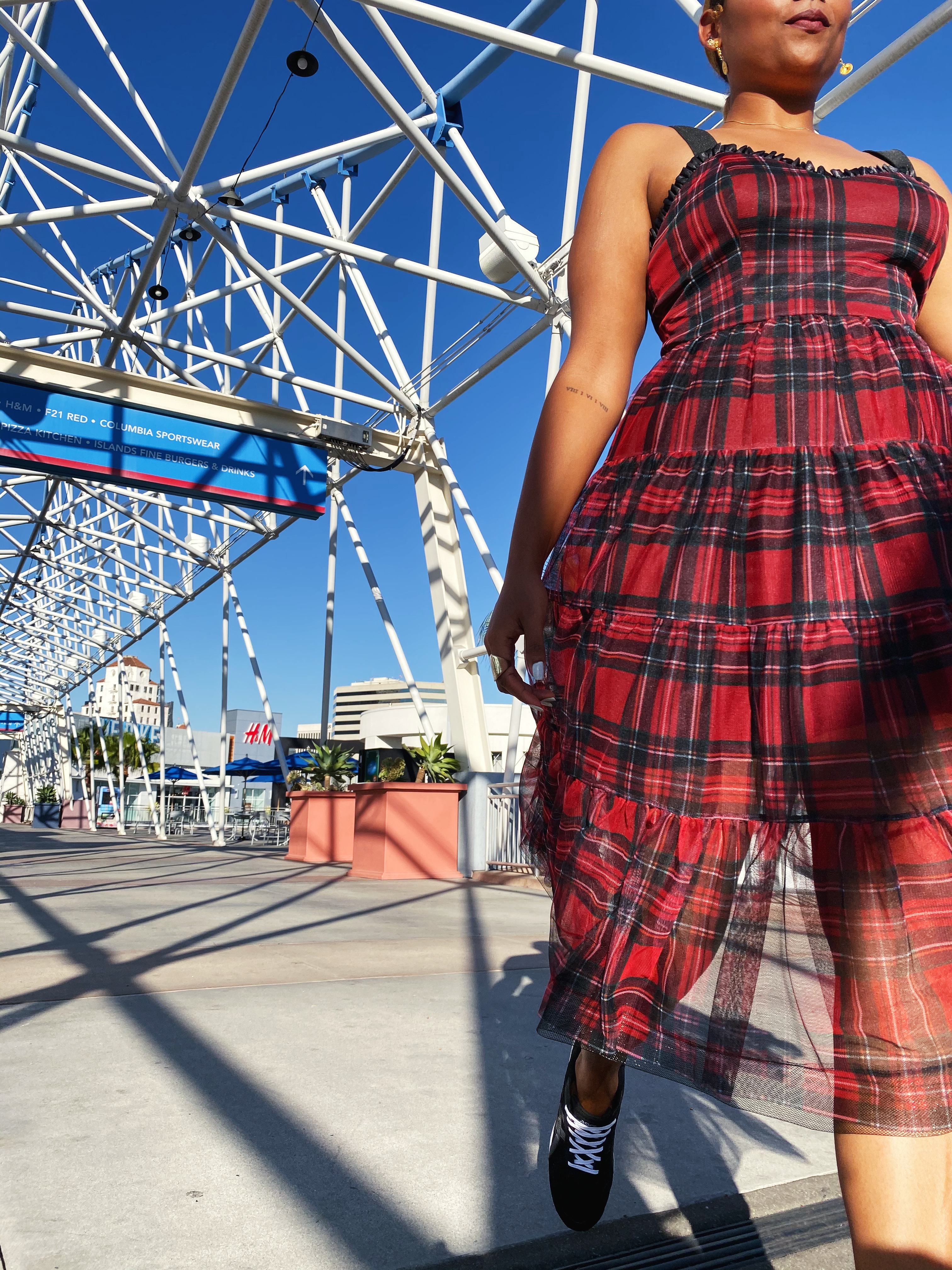 Wear Who You Are TODAY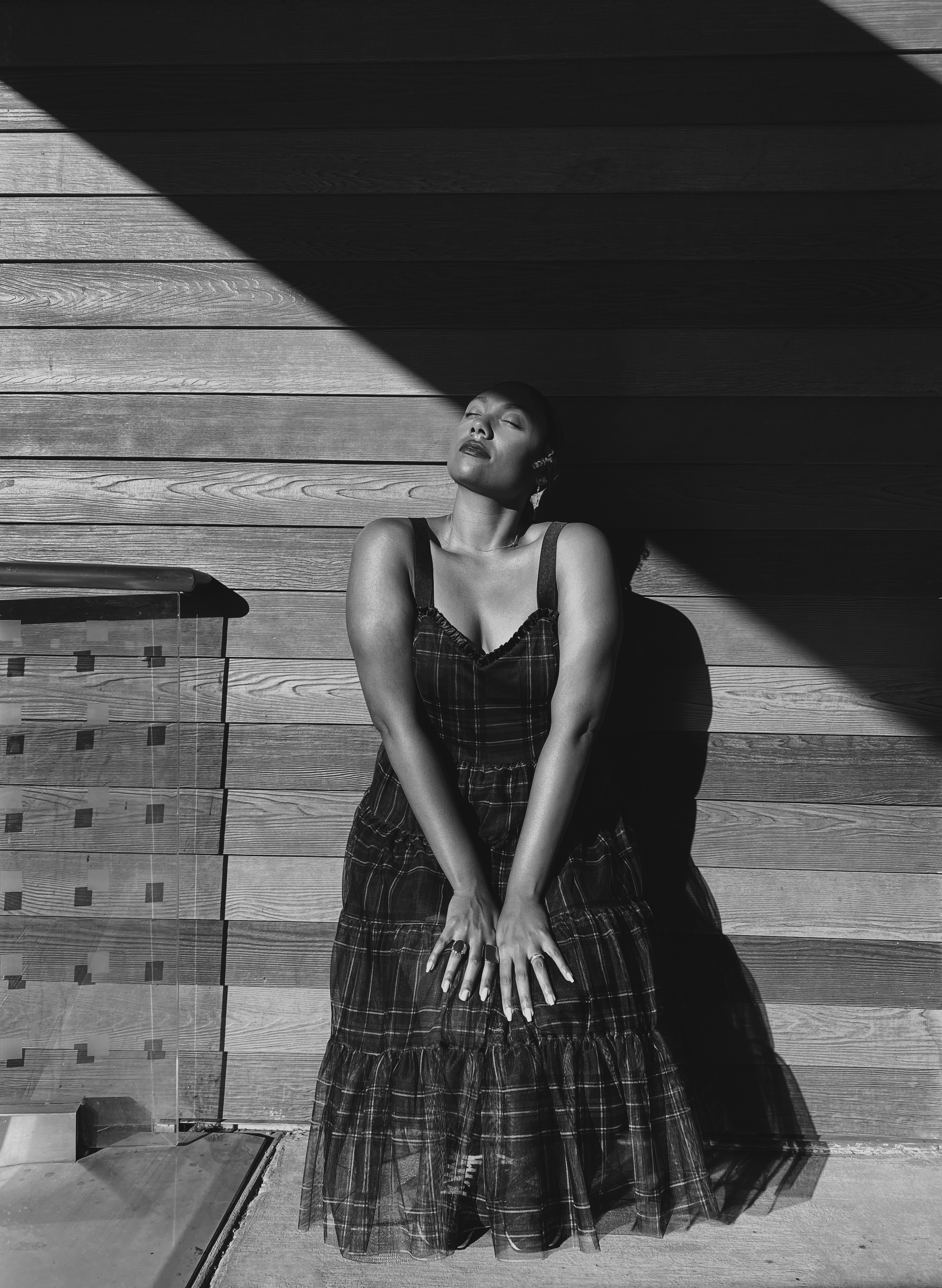 For a birthday, or any holiday season event, it's very important that we find an outfit that represents who we are at that moment in time. Taking into consideration the celebratory activities that will take place, and also accepting and embracing the changes in our figures, searching for an appropriate dress, can be a challenge!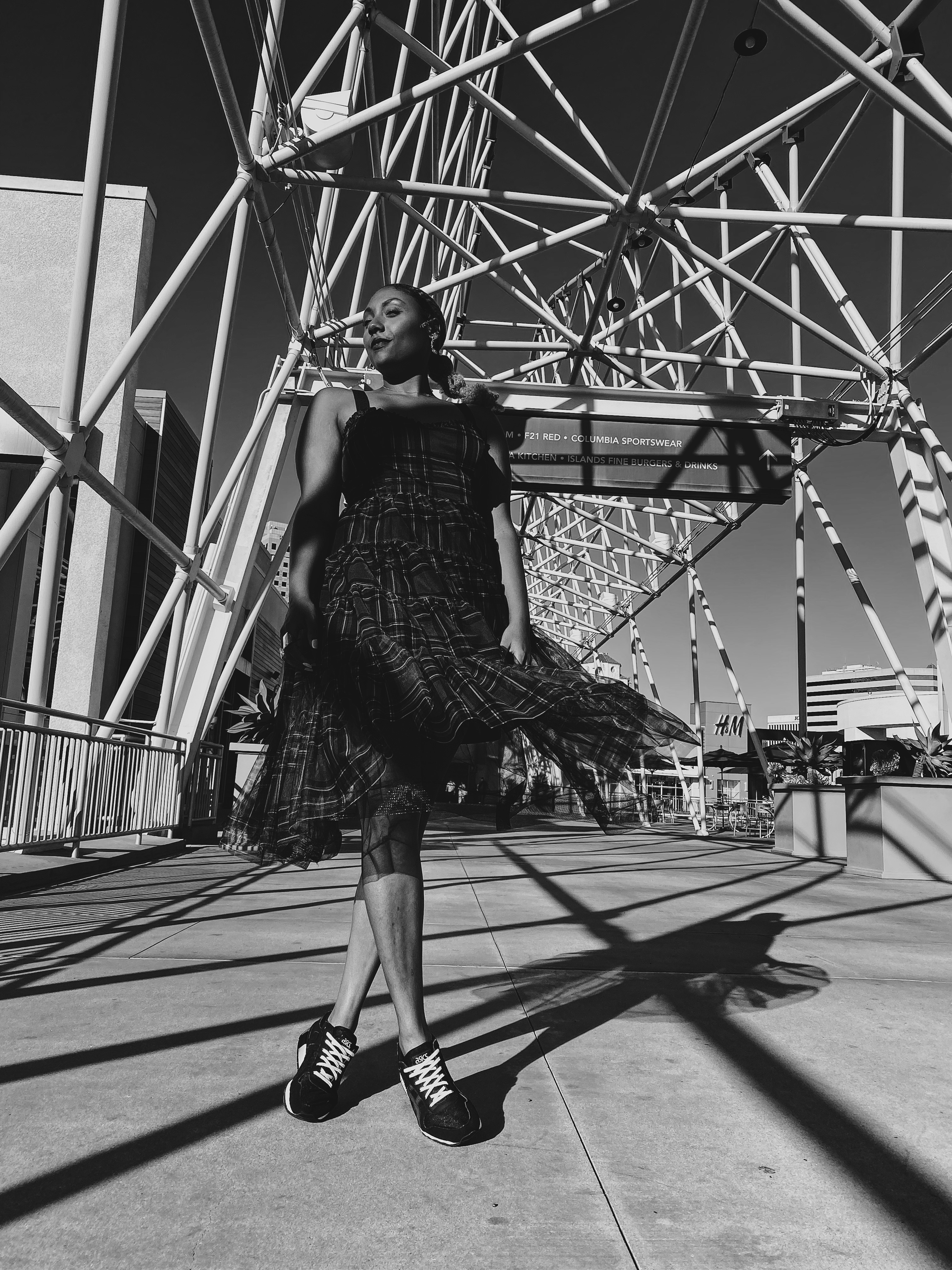 Allow yourself to be open and you will naturally gravitate towards something that speaks to you. No matter if you're shopping new, thrift or your own closet, there's an outfit waiting for you to wear who you are today.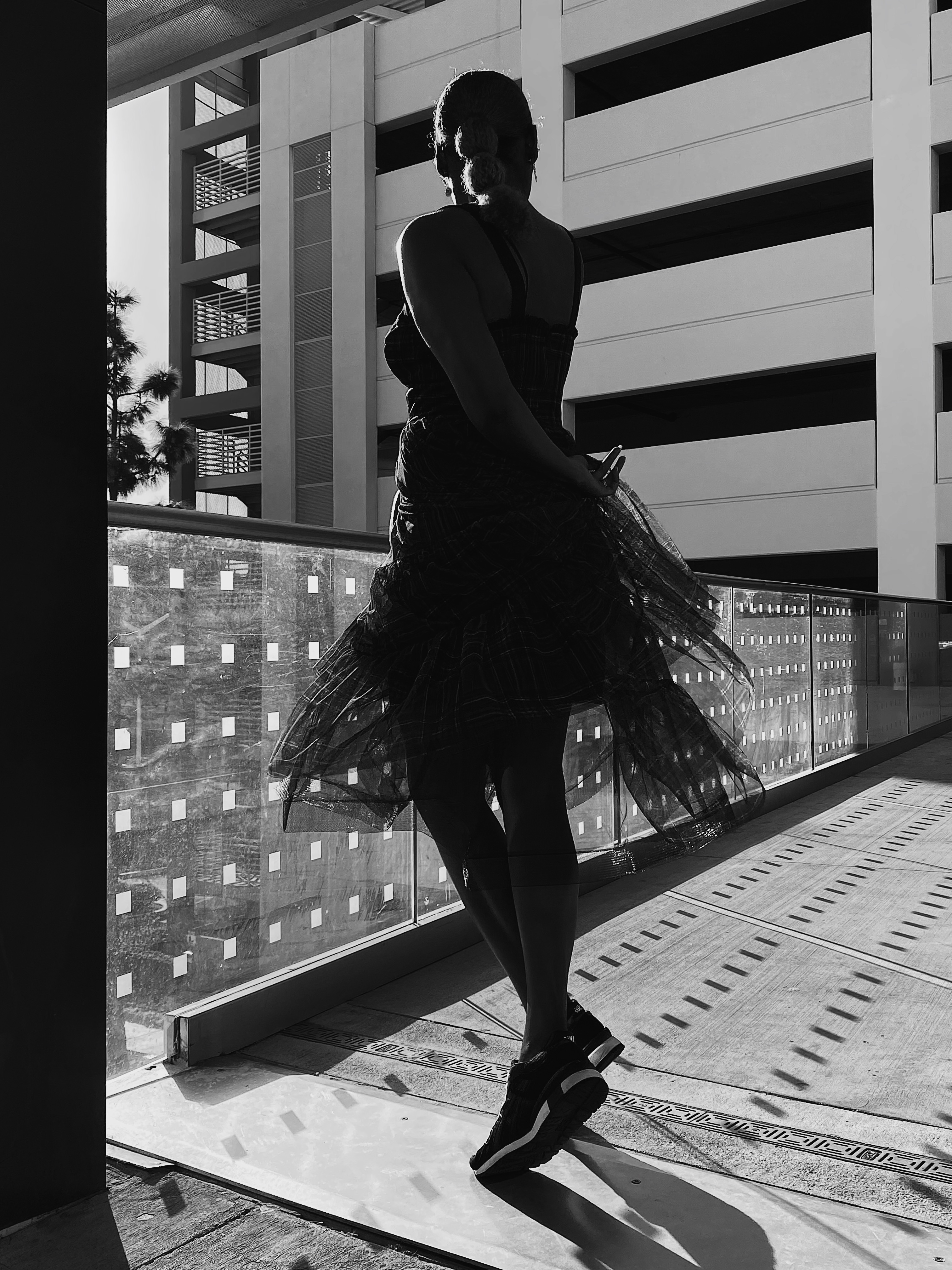 And honestly, if we're being real here, I'm not always drawn towards plaid outfits! I'm sure many of us feel the same, seeing the same print year after year.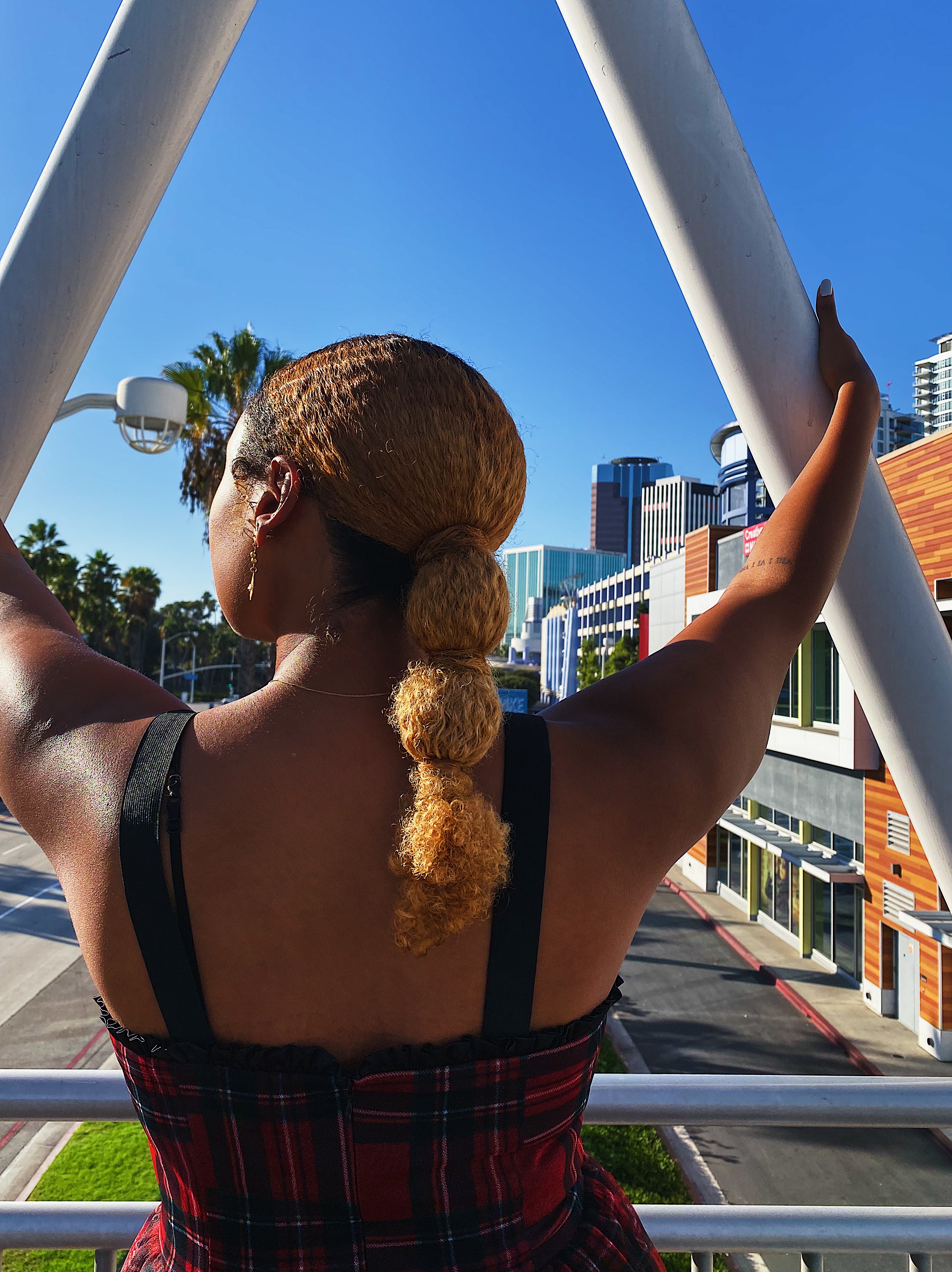 But for this adorable dress at this price, I was delighted to style a red plaid dress for the fall season, and look forward to wearing it more ways that one! Basically, it's all about styling it to your liking and personal style.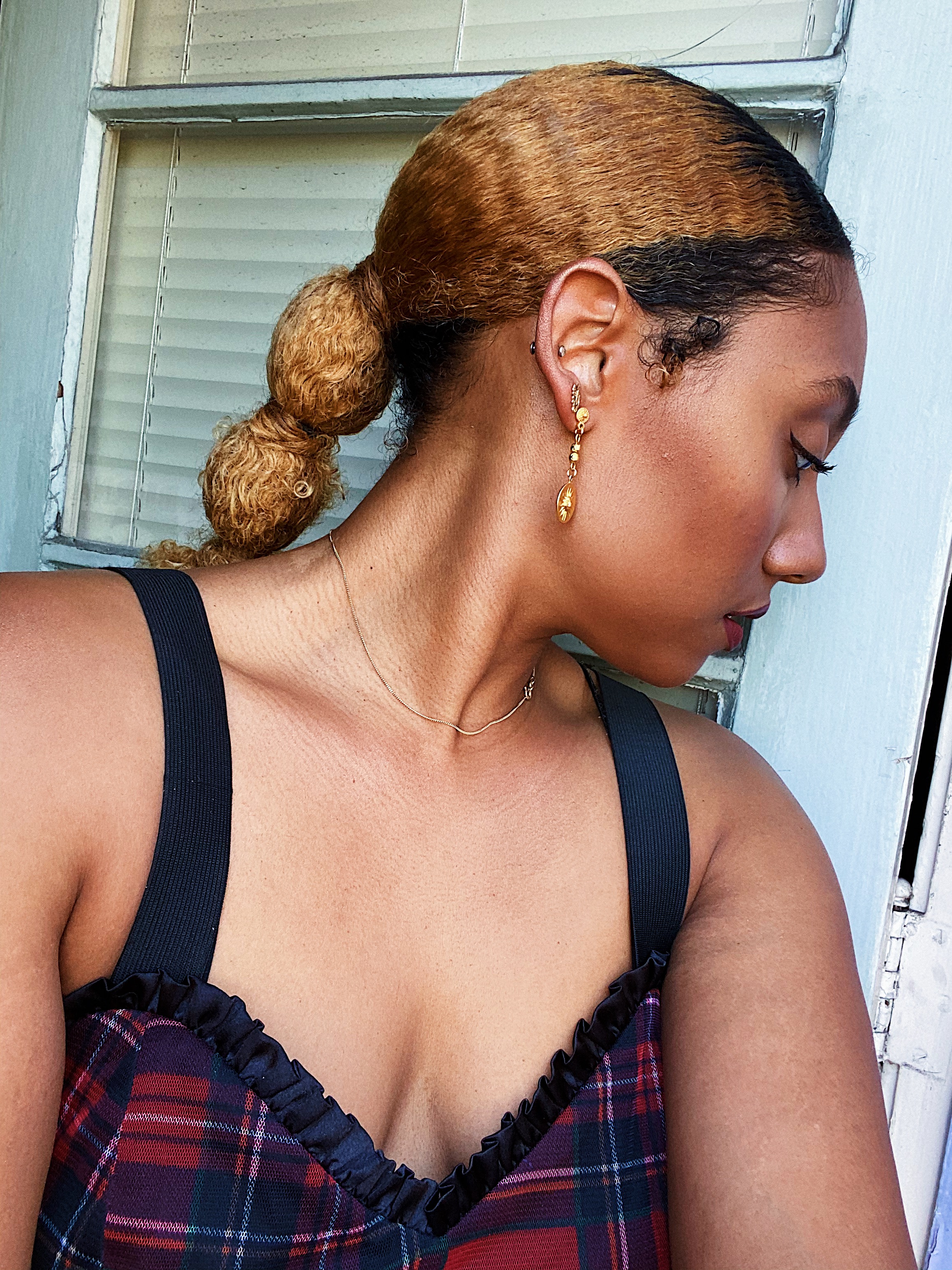 Finally, let's keep the plaid party going by checking out the full LCM List on Amazon for more plaid styles at low prices or simply click the links below!
Enjoy.
-KayGood
Live Clothes Minded receives earnings for all purchases made from Amazon Affiliate links shared within this webpage.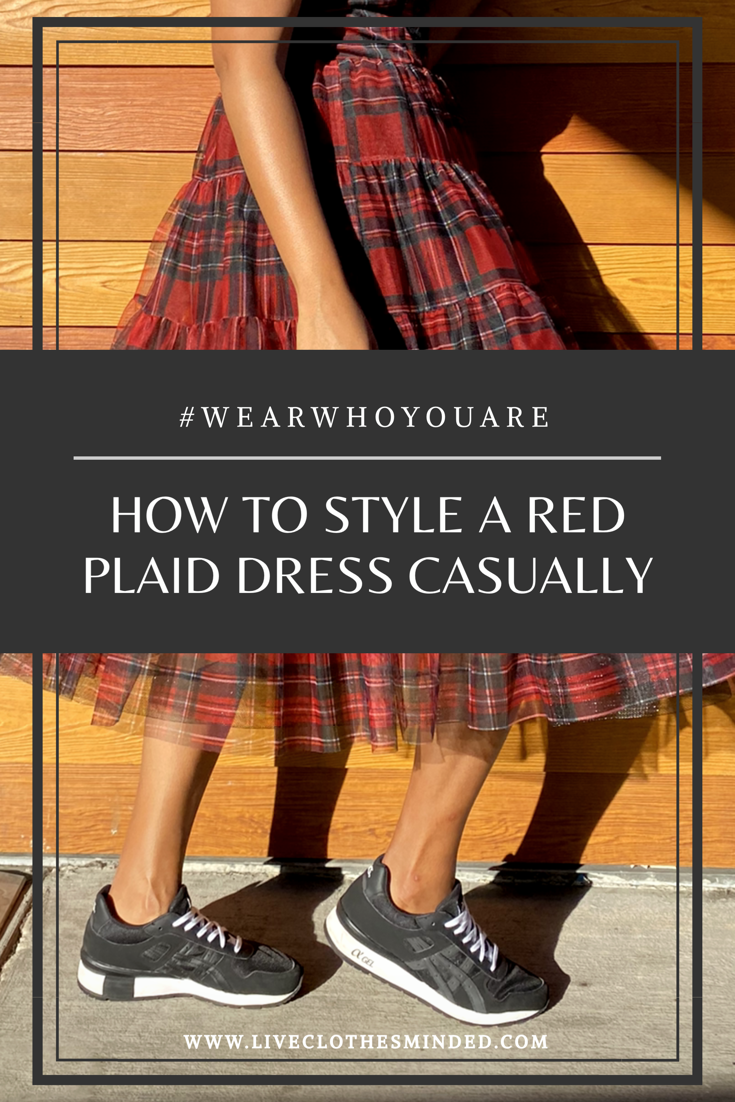 This post is NOT sponsored by Nordstrom Rack, Betsey Johnson, ASICS or any other product brand mentioned in this post.