Sophisticated Summer Outfit
Look number 2 wearing the Levi's Wedgie Fit Straight Jeans includes just a tad bit more sophistication compared to look 1. Still summer vibes though, I included my favorite snake print booties and another trendy top from H&M. This outfit is still casual, however adding the boots and dark colored blouse allow for evening flexibility.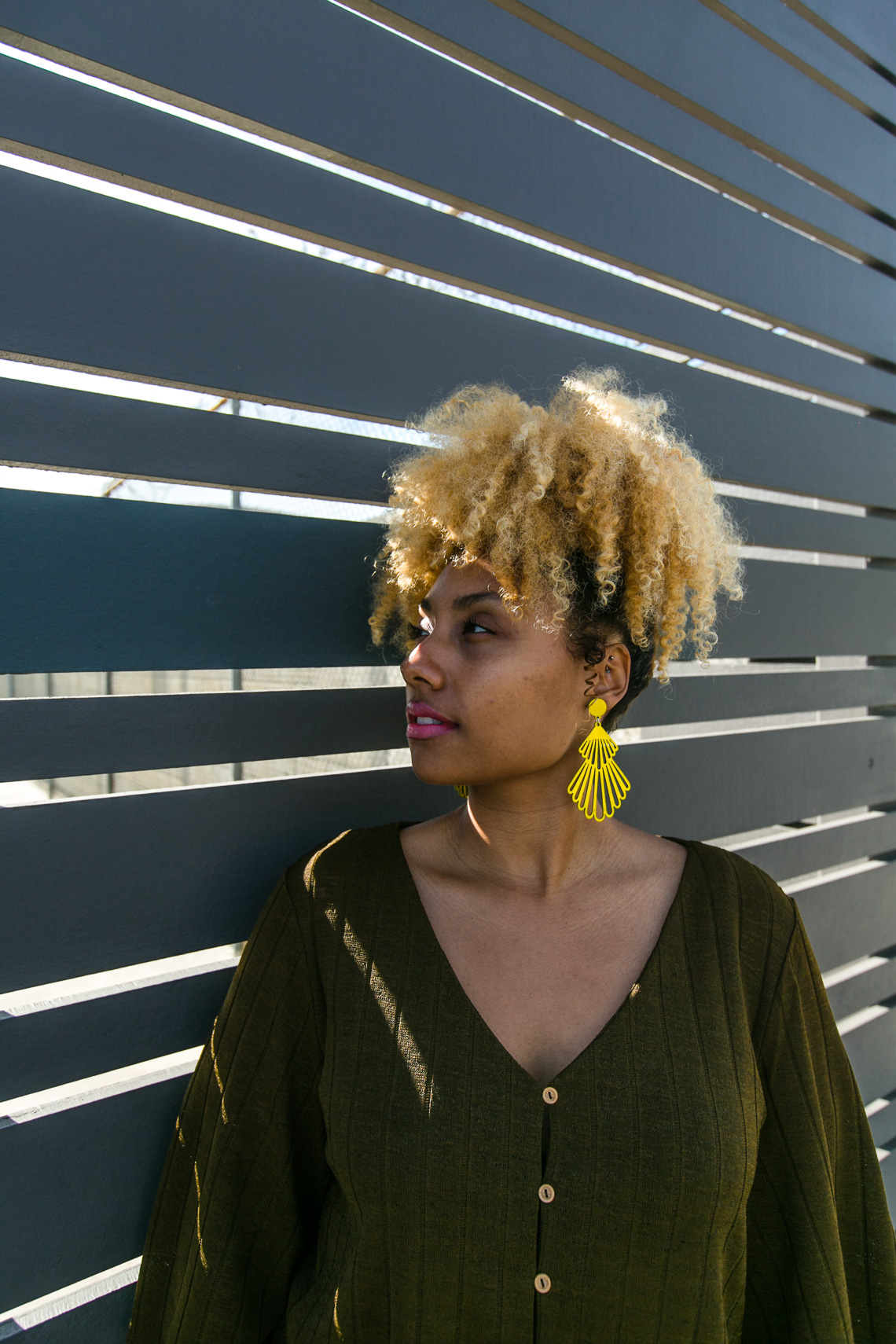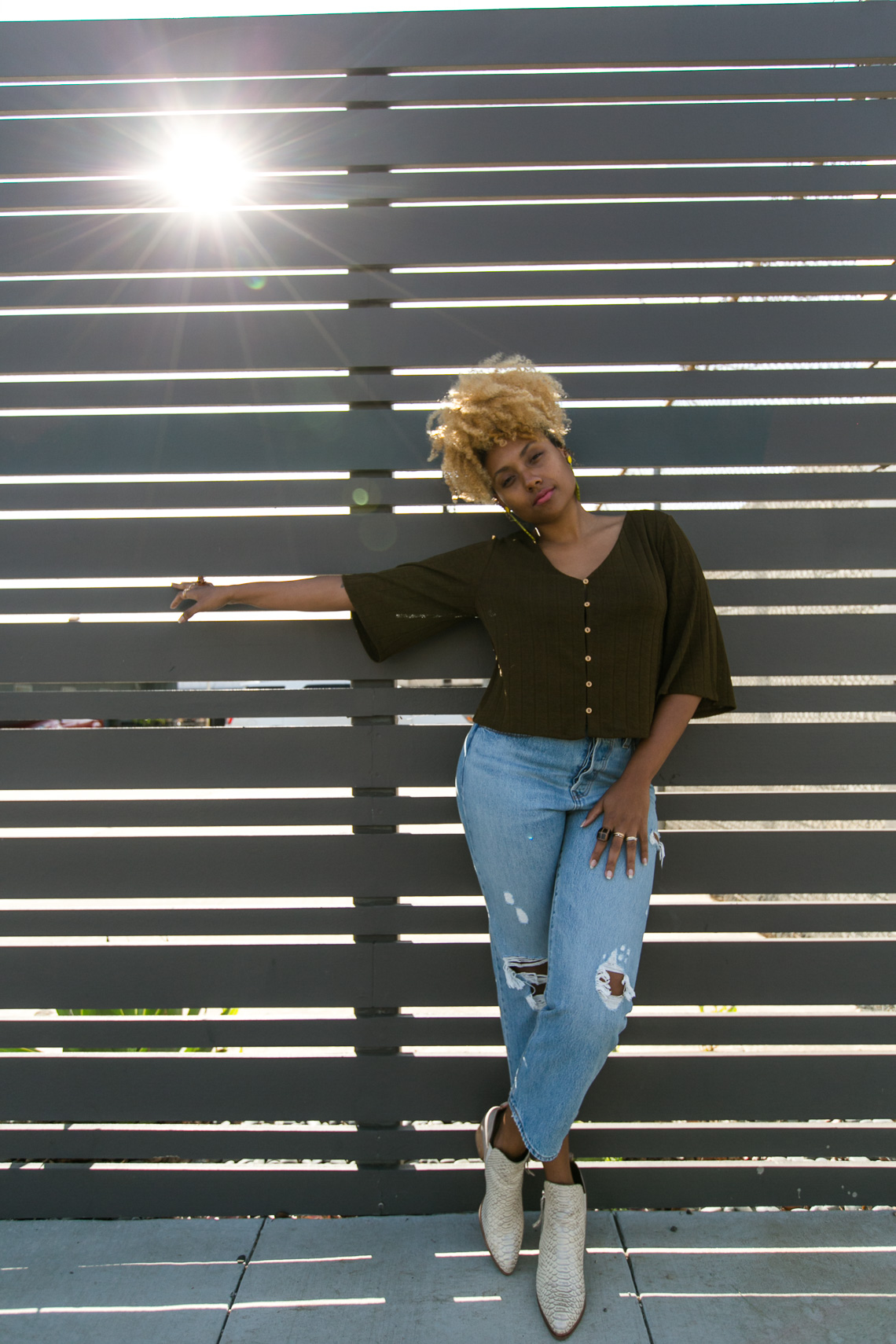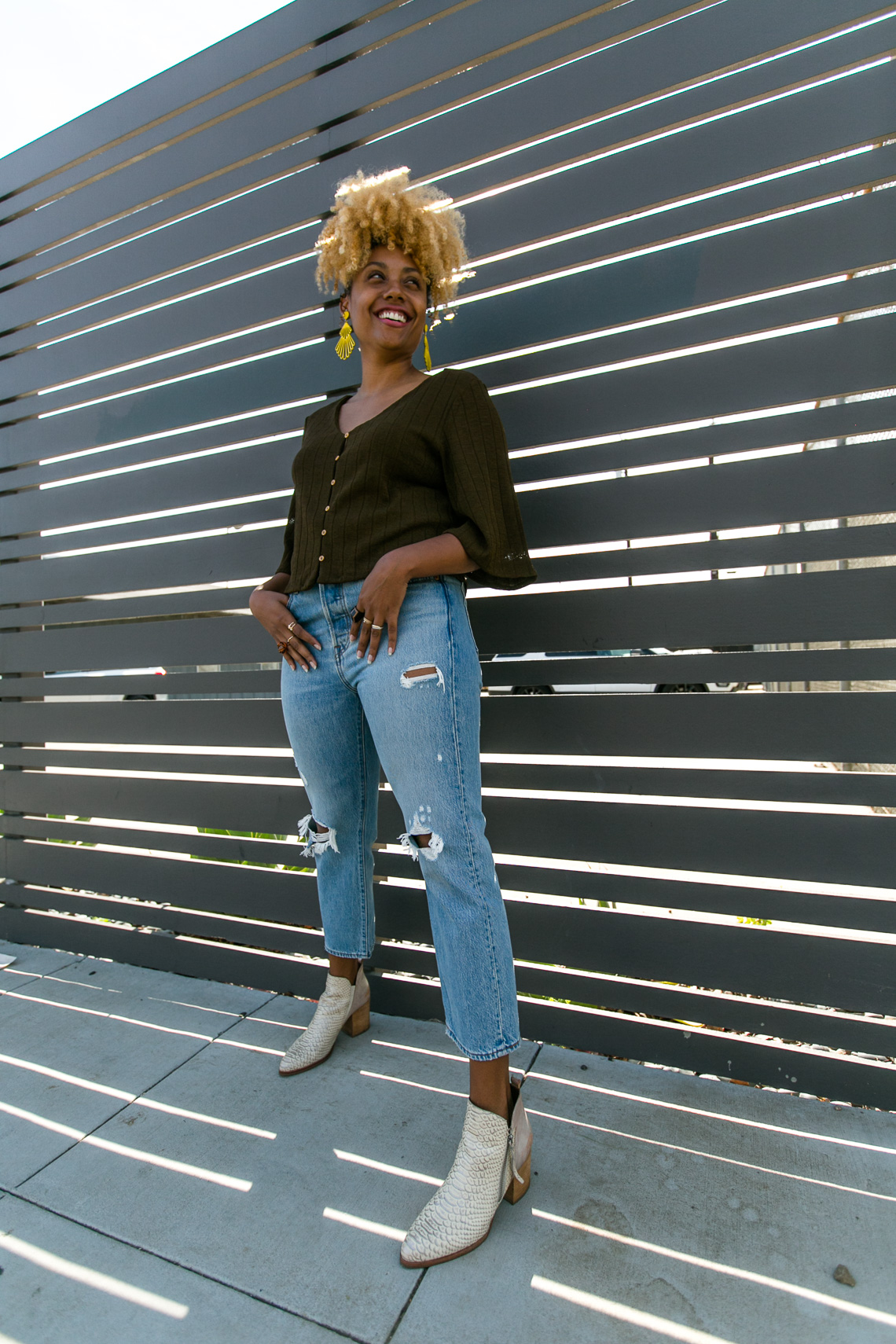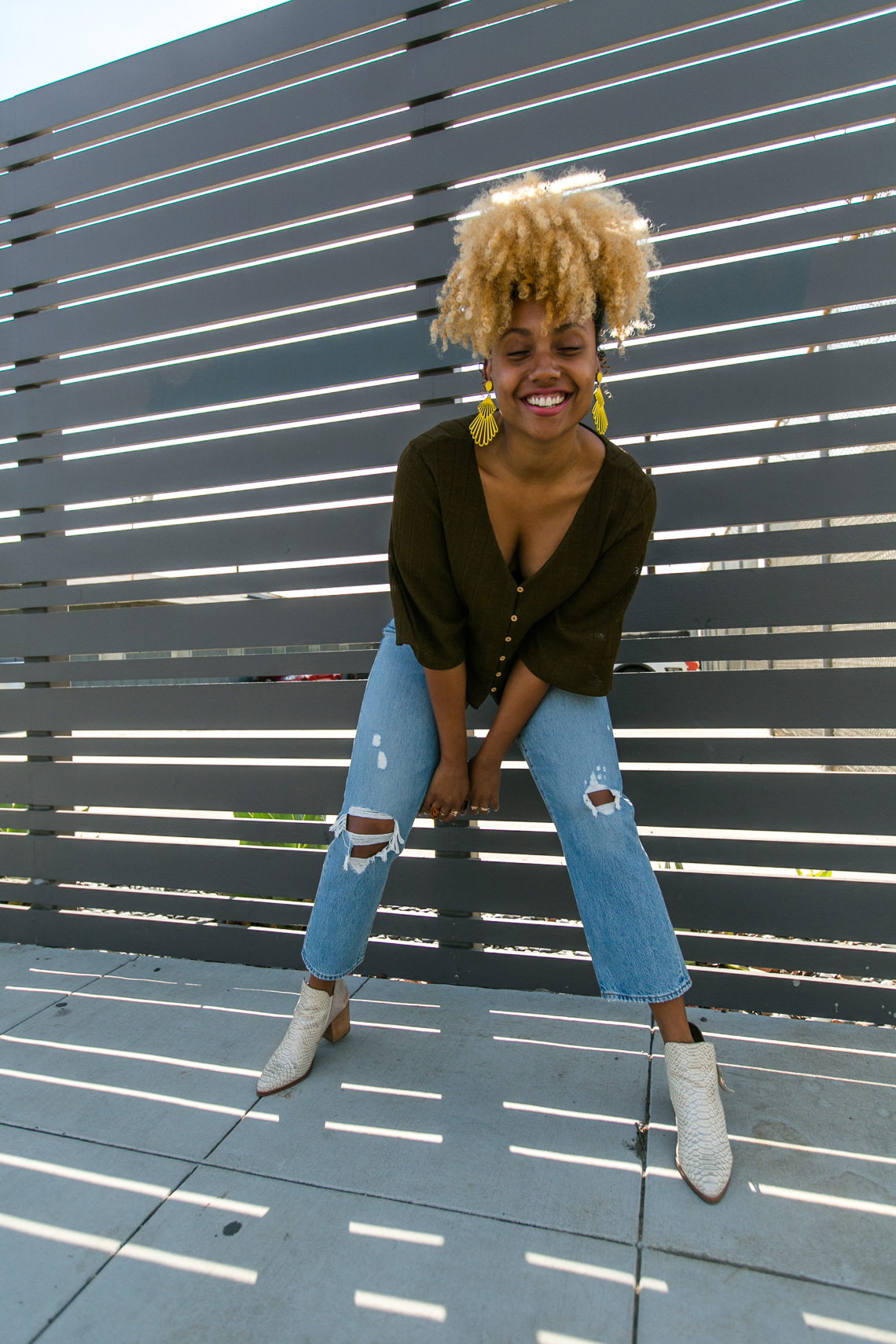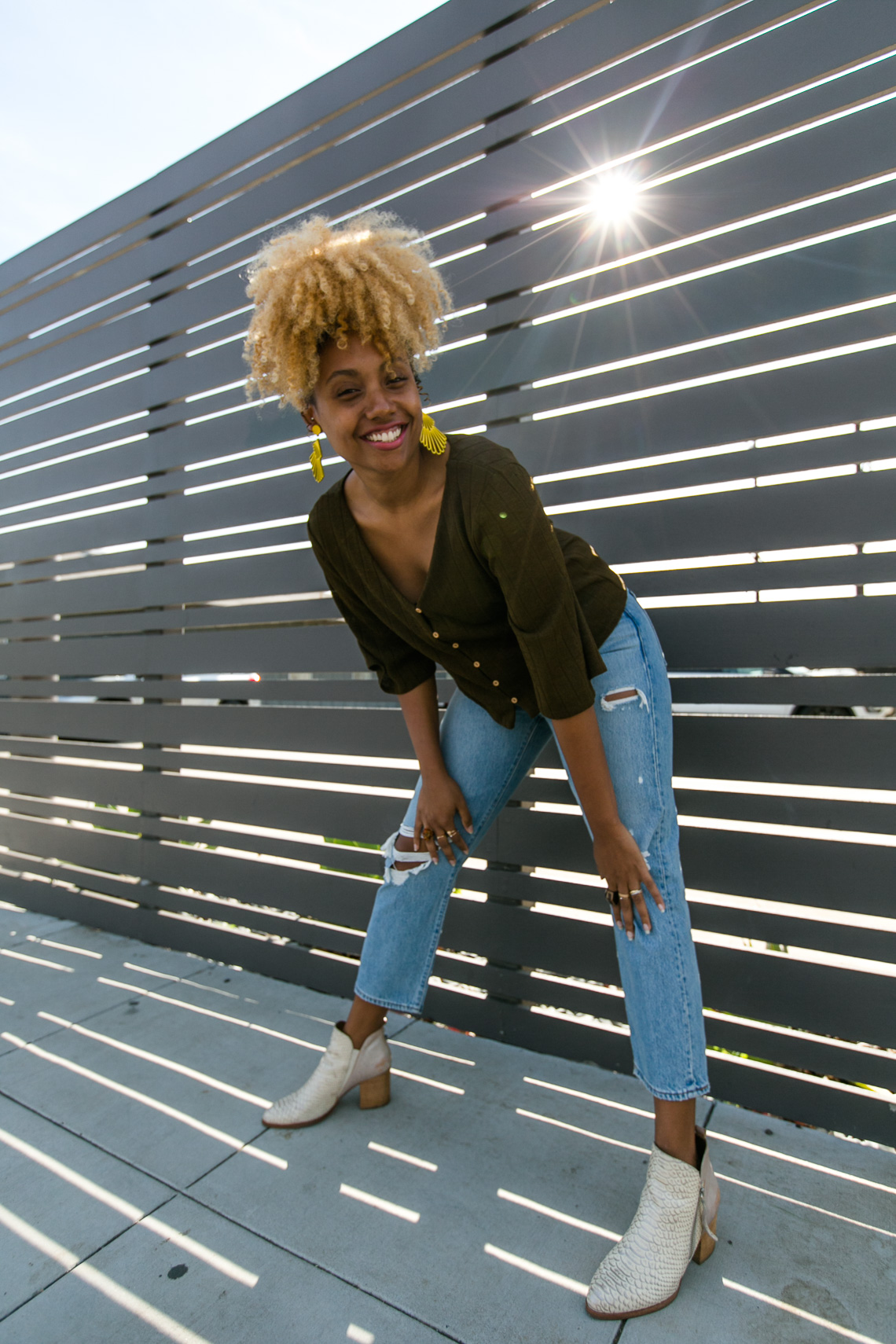 "The Cheekiest Jeans"
The Levi's website describes the Wedgie Fit Straight Jeans as "the cheekiest jeans in your closet" and I would have to agree. They have a way of lifting and smoothing everything just right. Although I do typically prefer a liiittle more stretch in my denim (that's just the era I grew up in, you feel me?) I can't help but appreciate the classic structured cotton denim of Levi's. That non-stretch denim is a statement in itself when you wear it. It screams confidence, quality, and style in an outfit.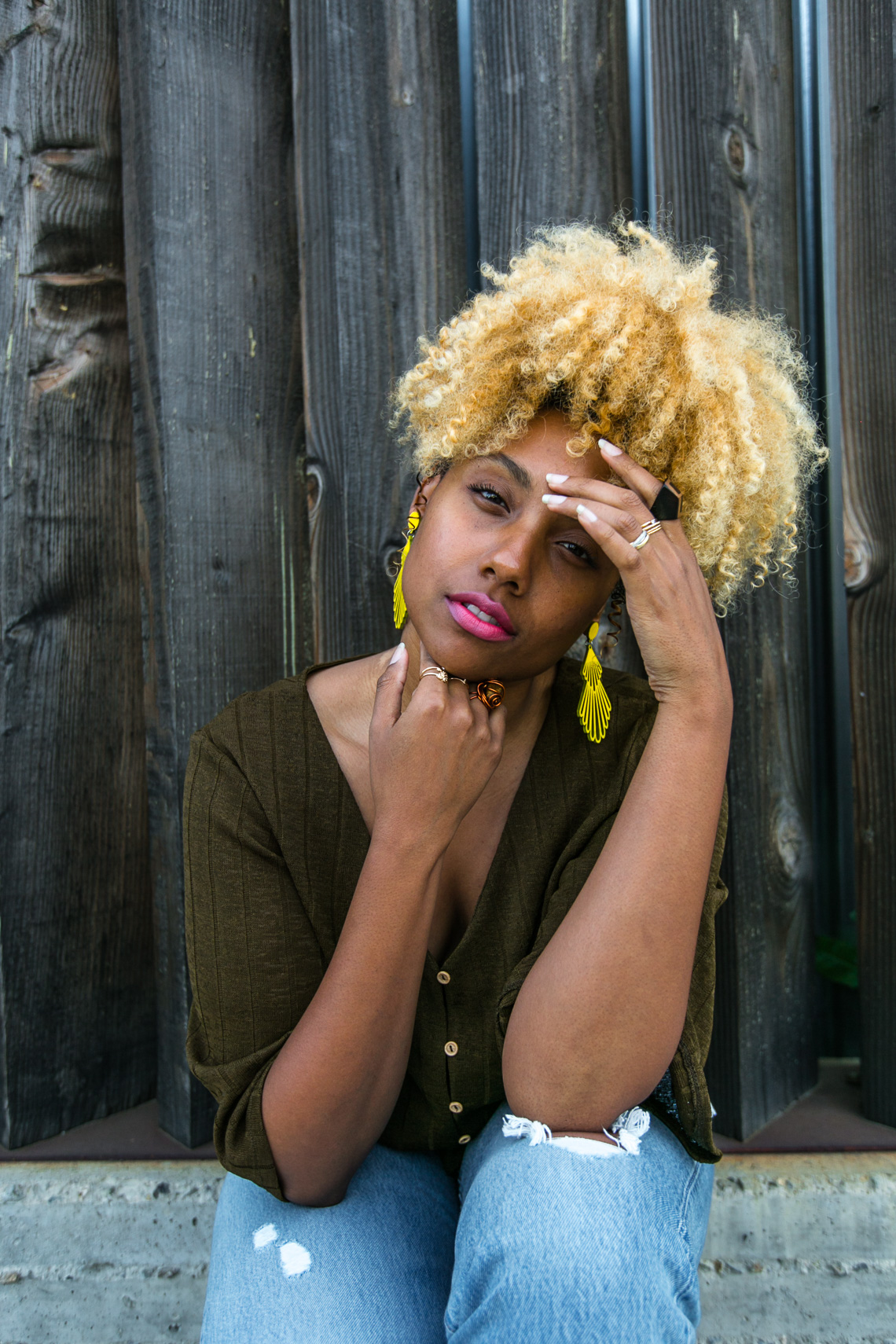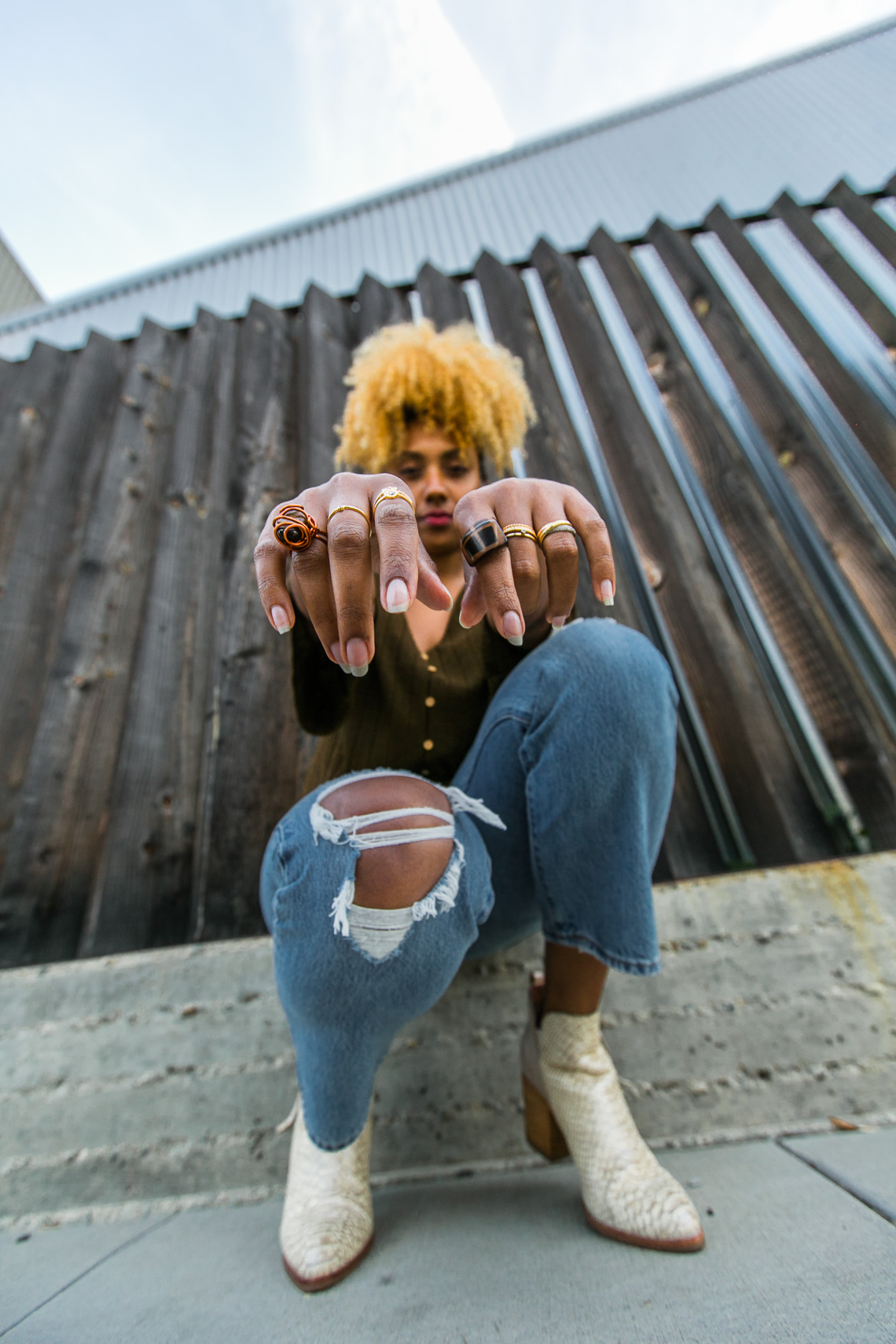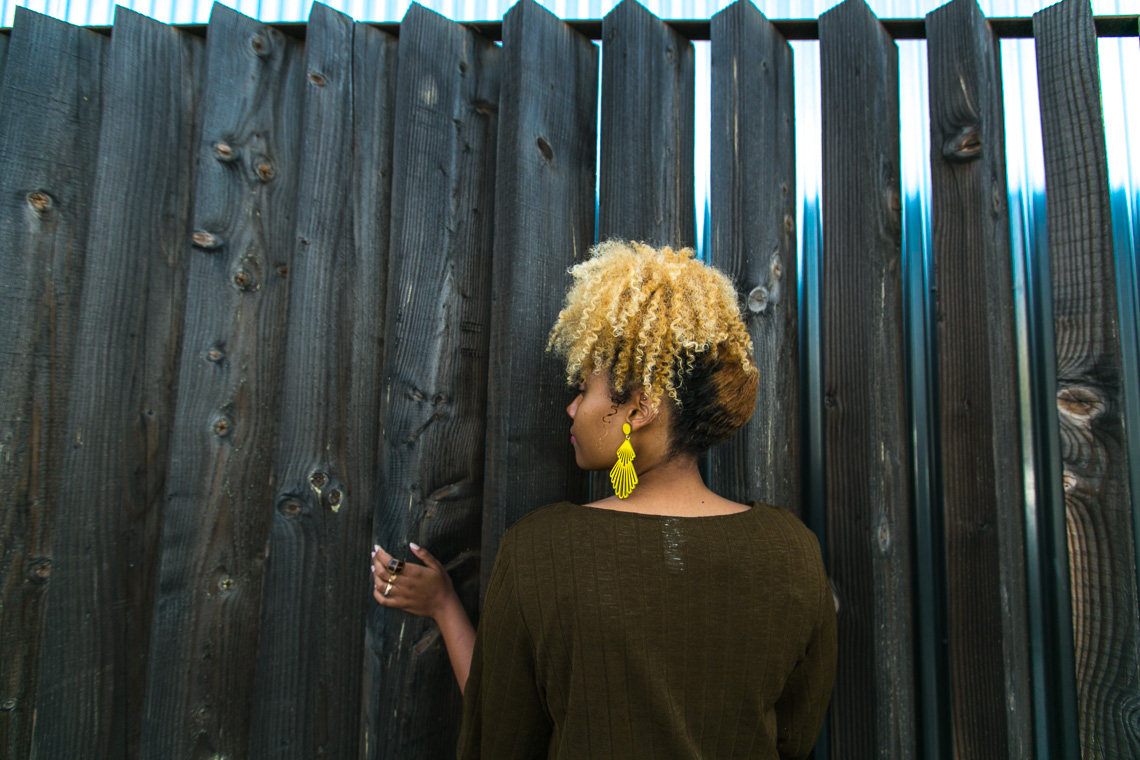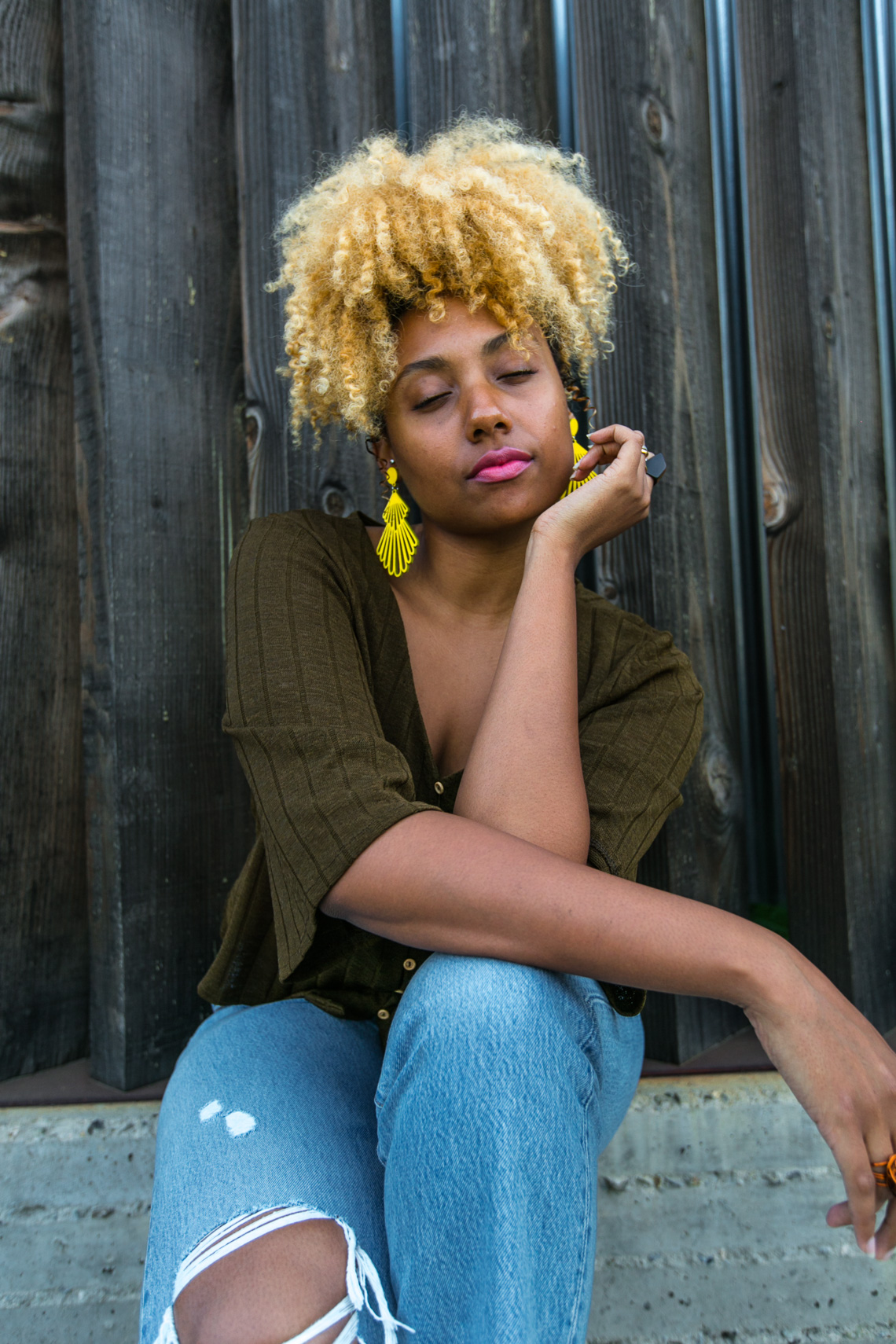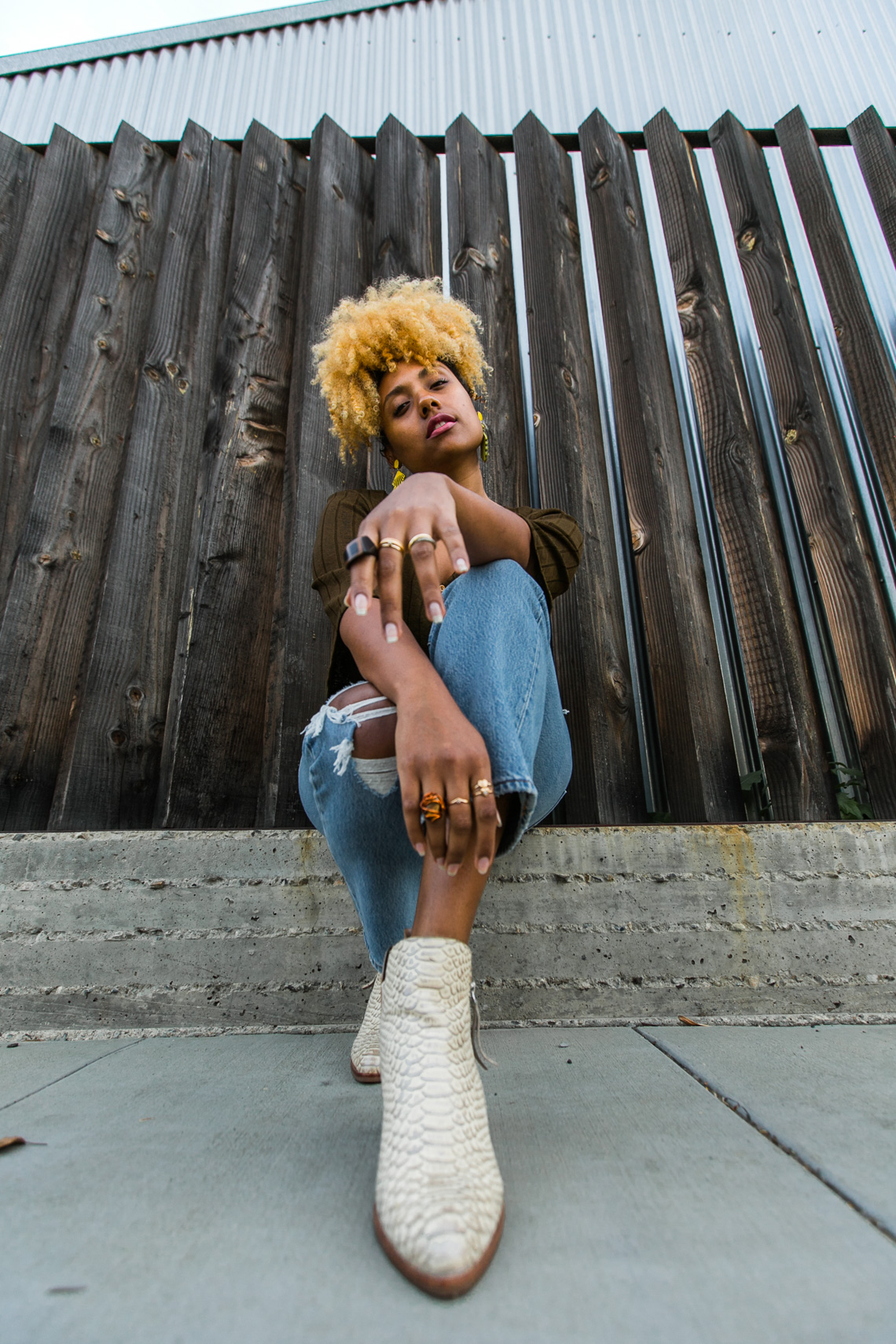 Never Forget Jewelry
Topped this look off with some yellow statement earrings and a few rings. I could never leave an outfit without jewelry paired with it, even a simple denim jeans outfit like this one. Same goes for look 1. (Check it out here, before you go!)
Now, who's ready to rock their summer denim?
Enjoy.
-KayGood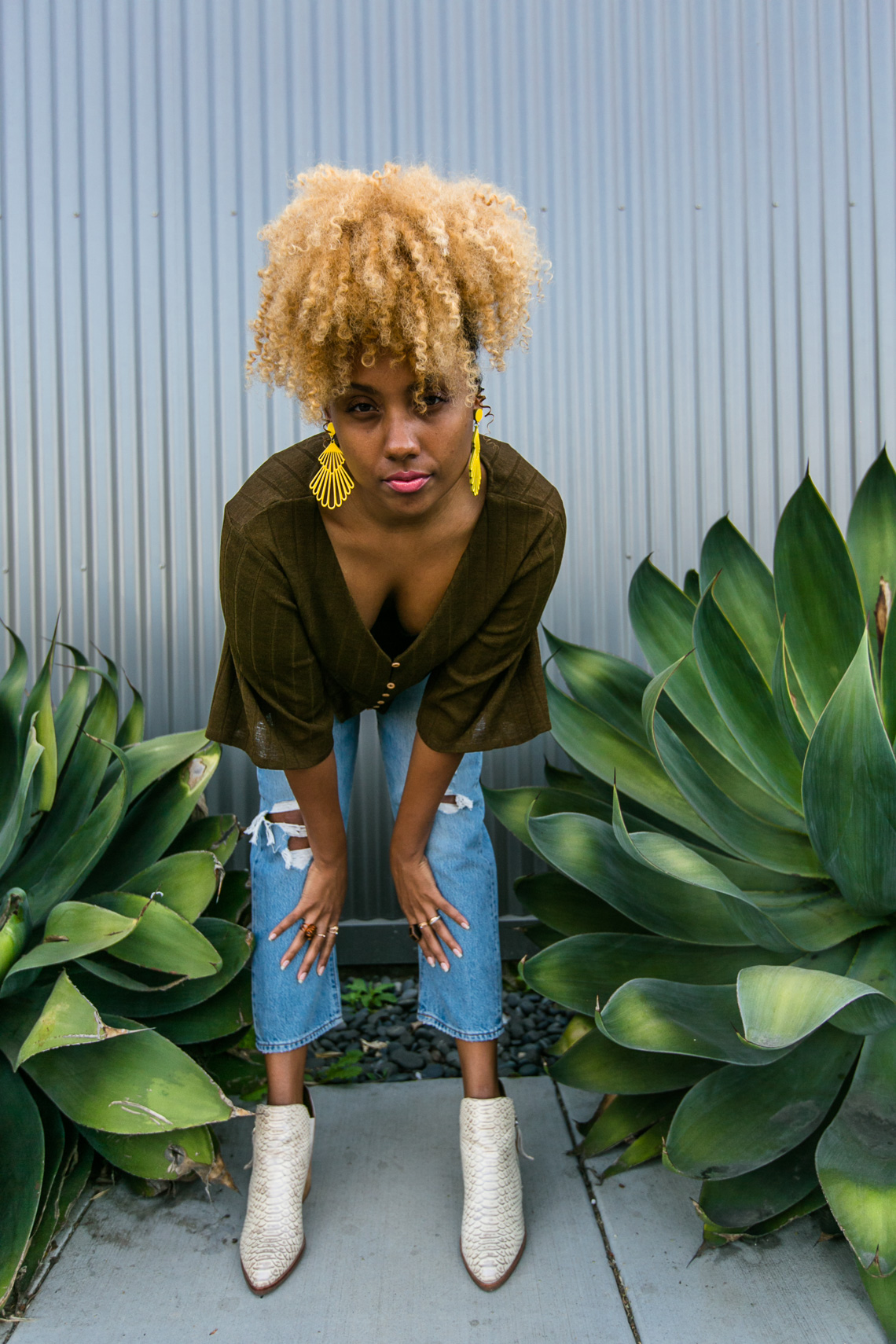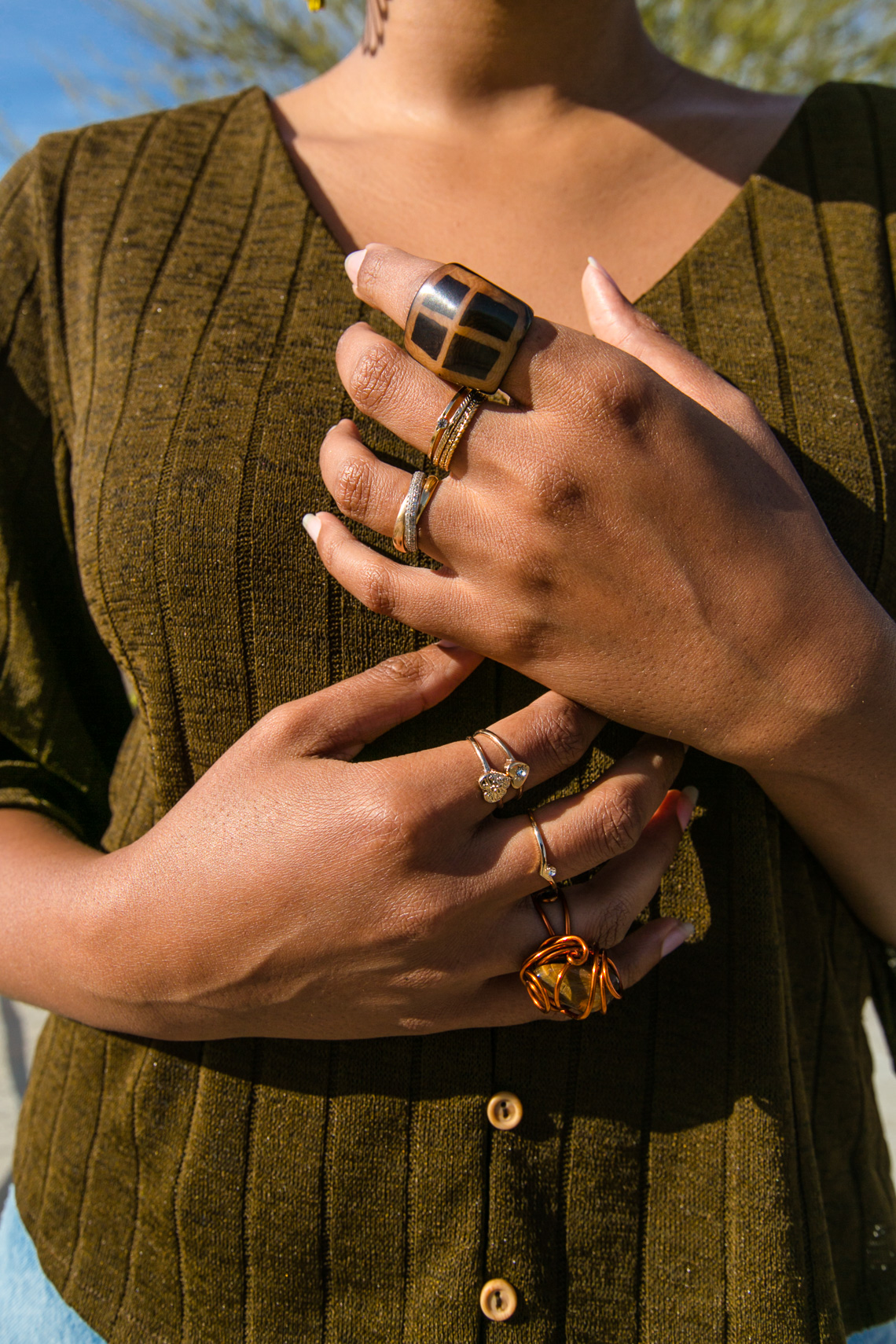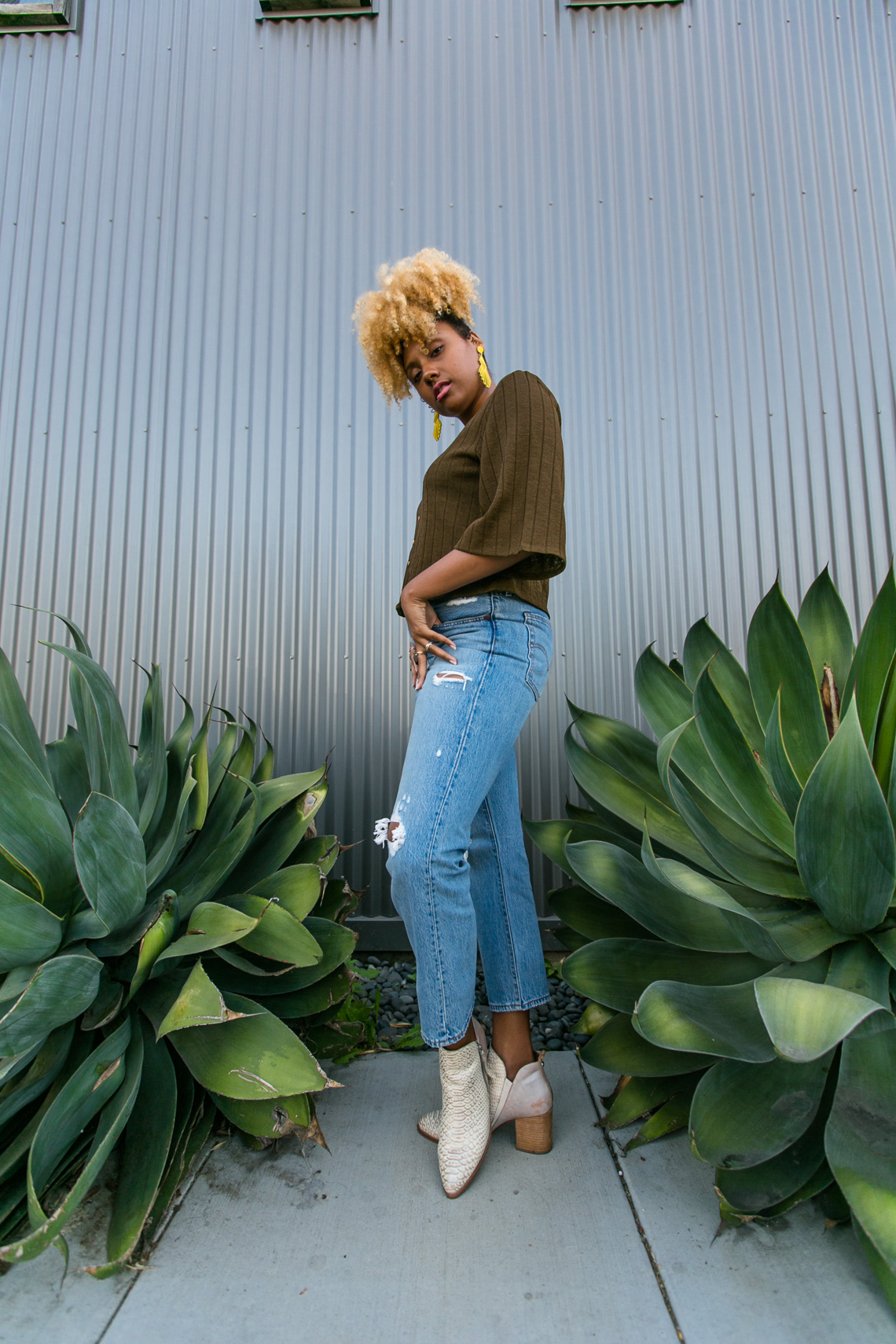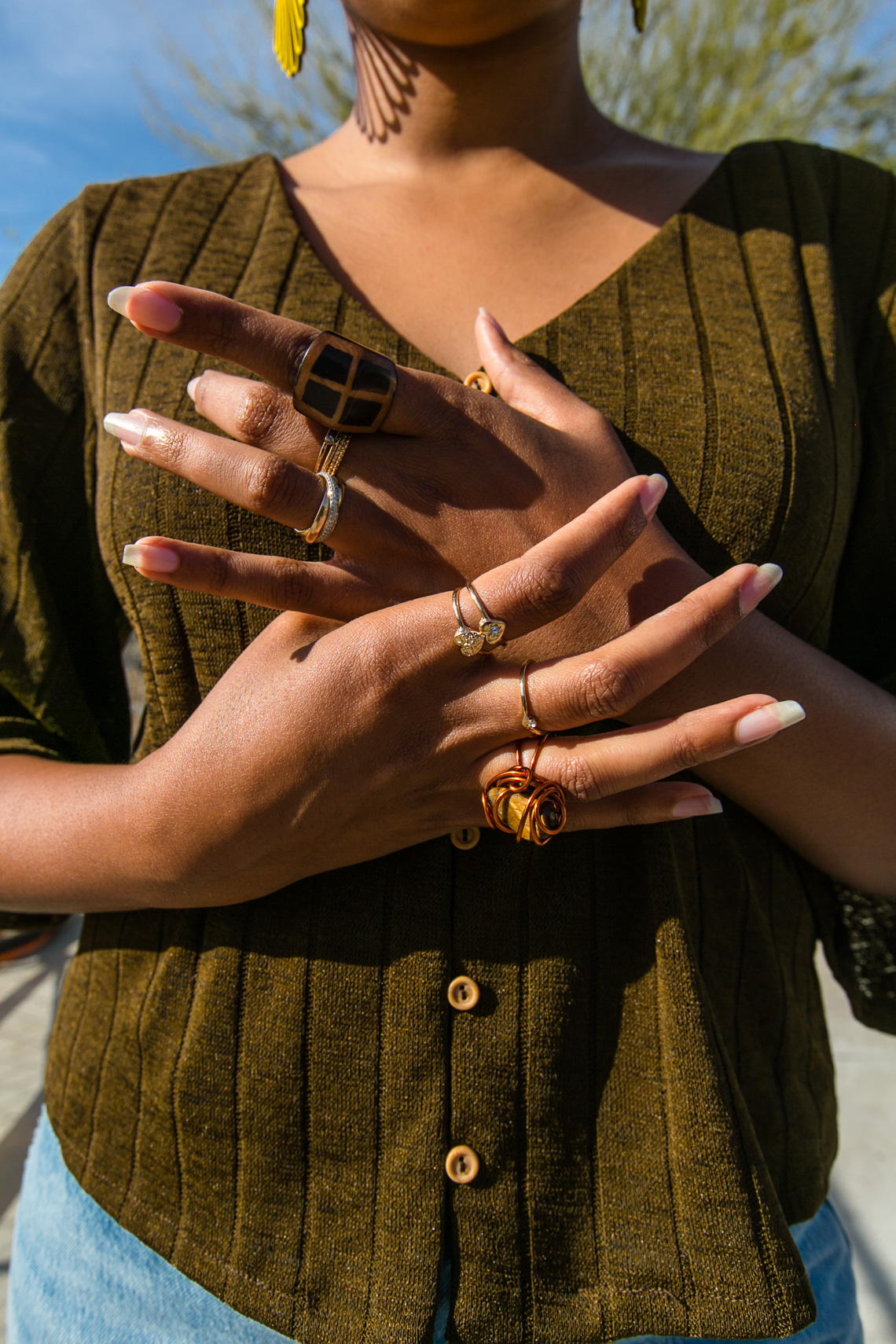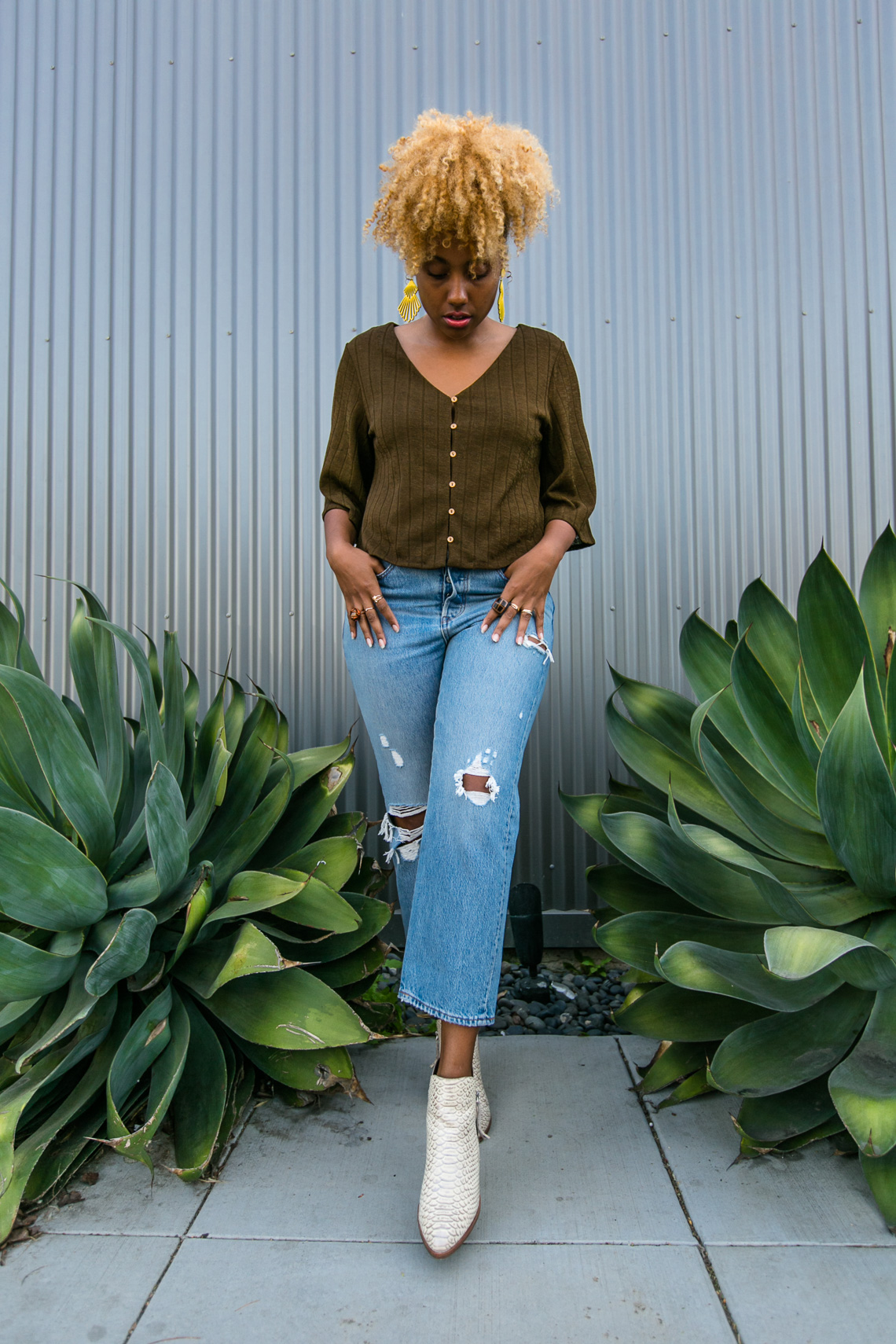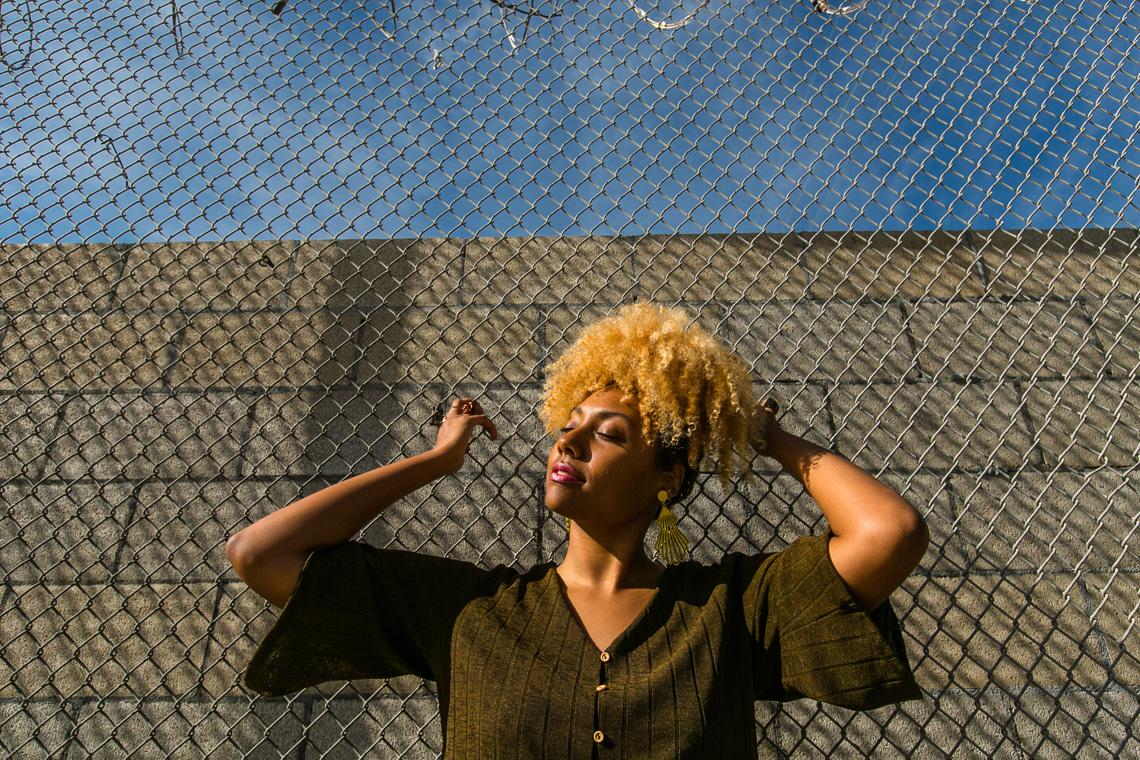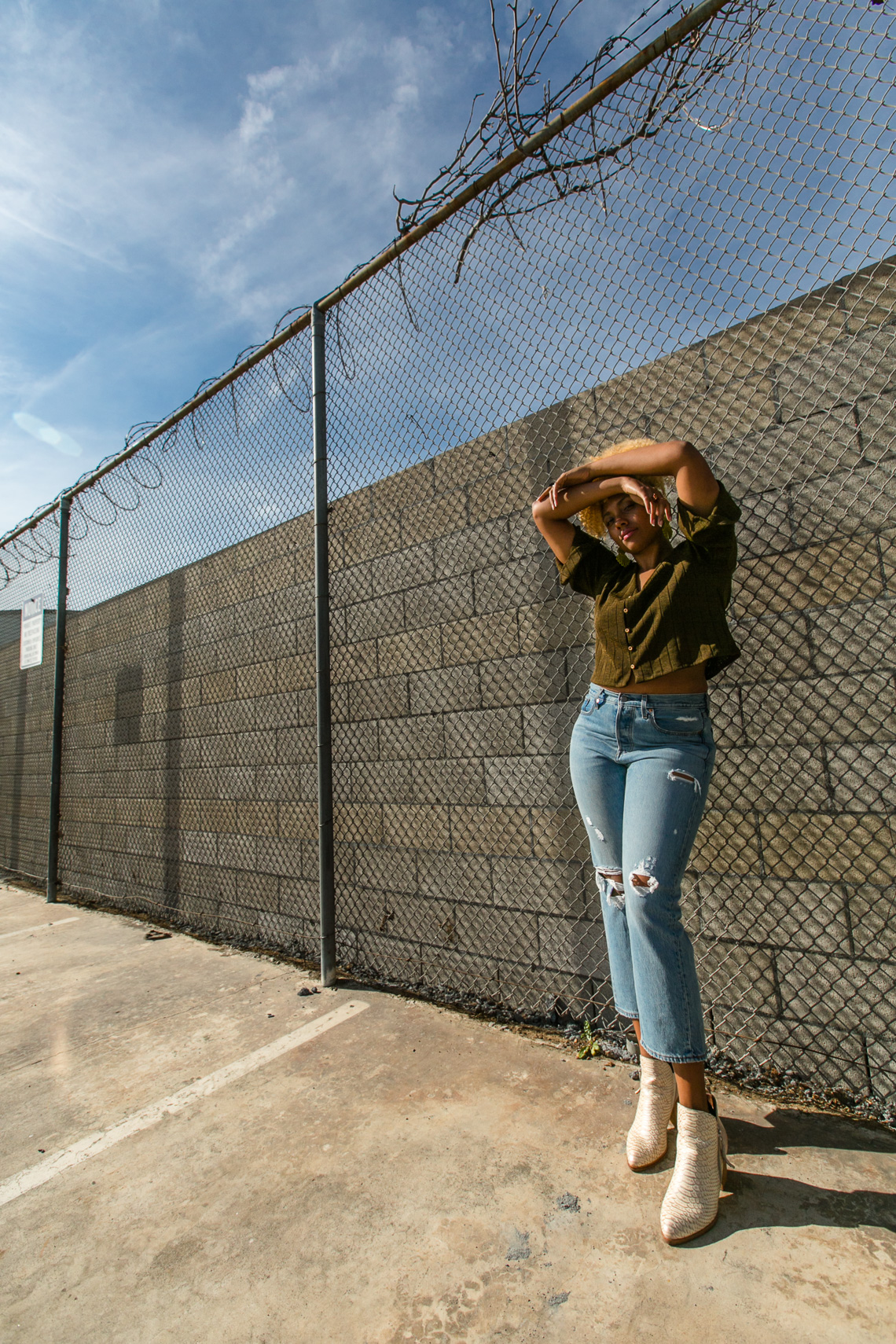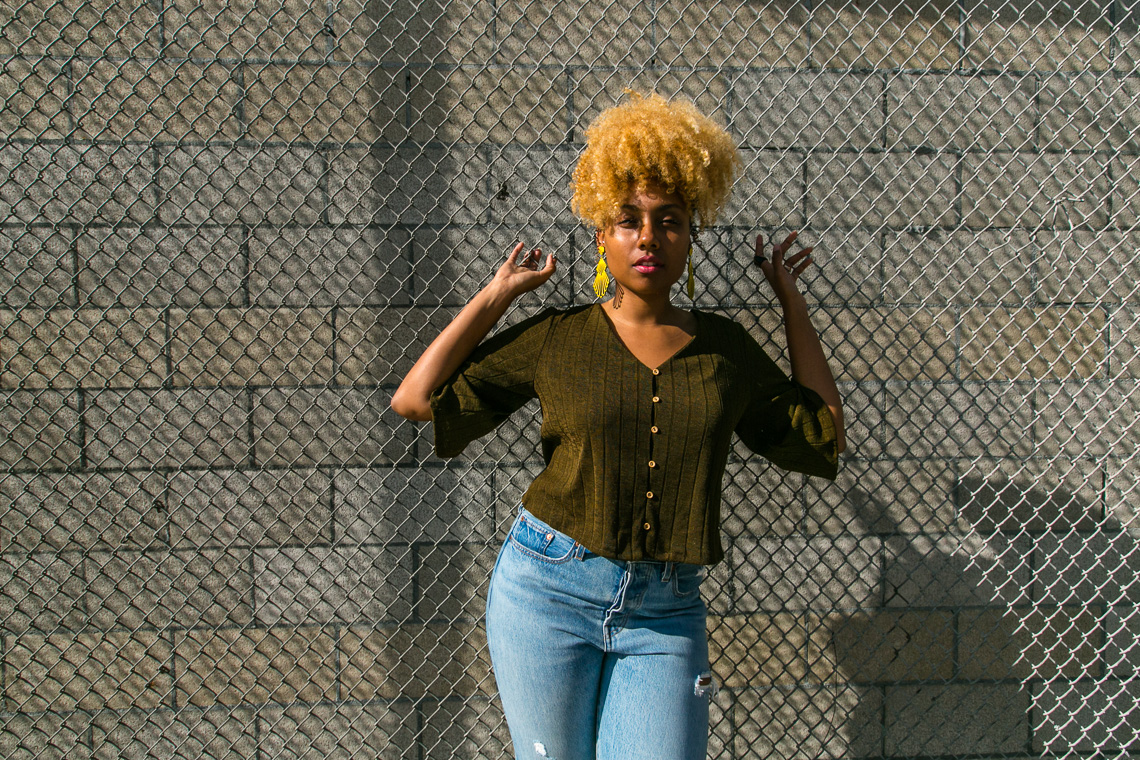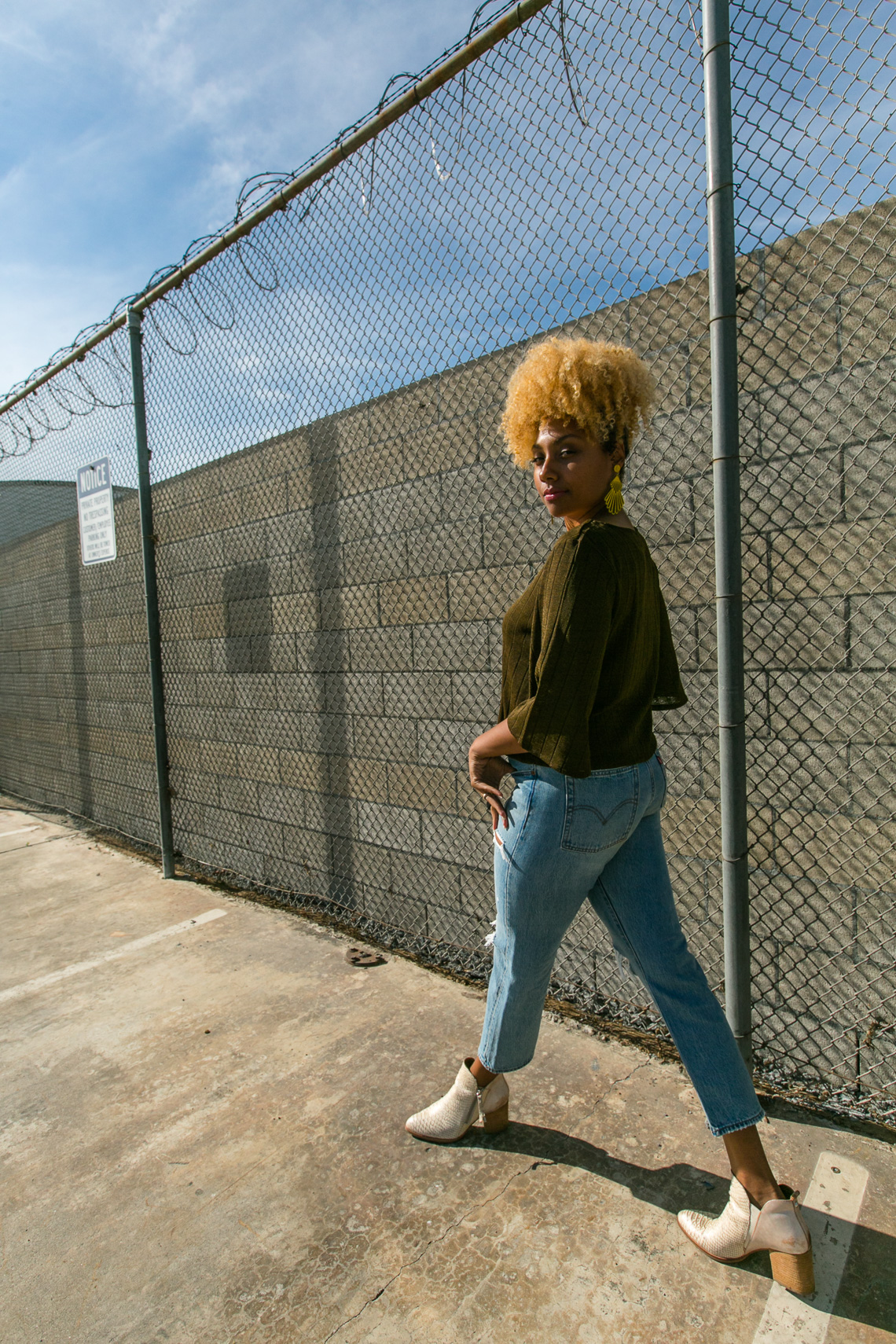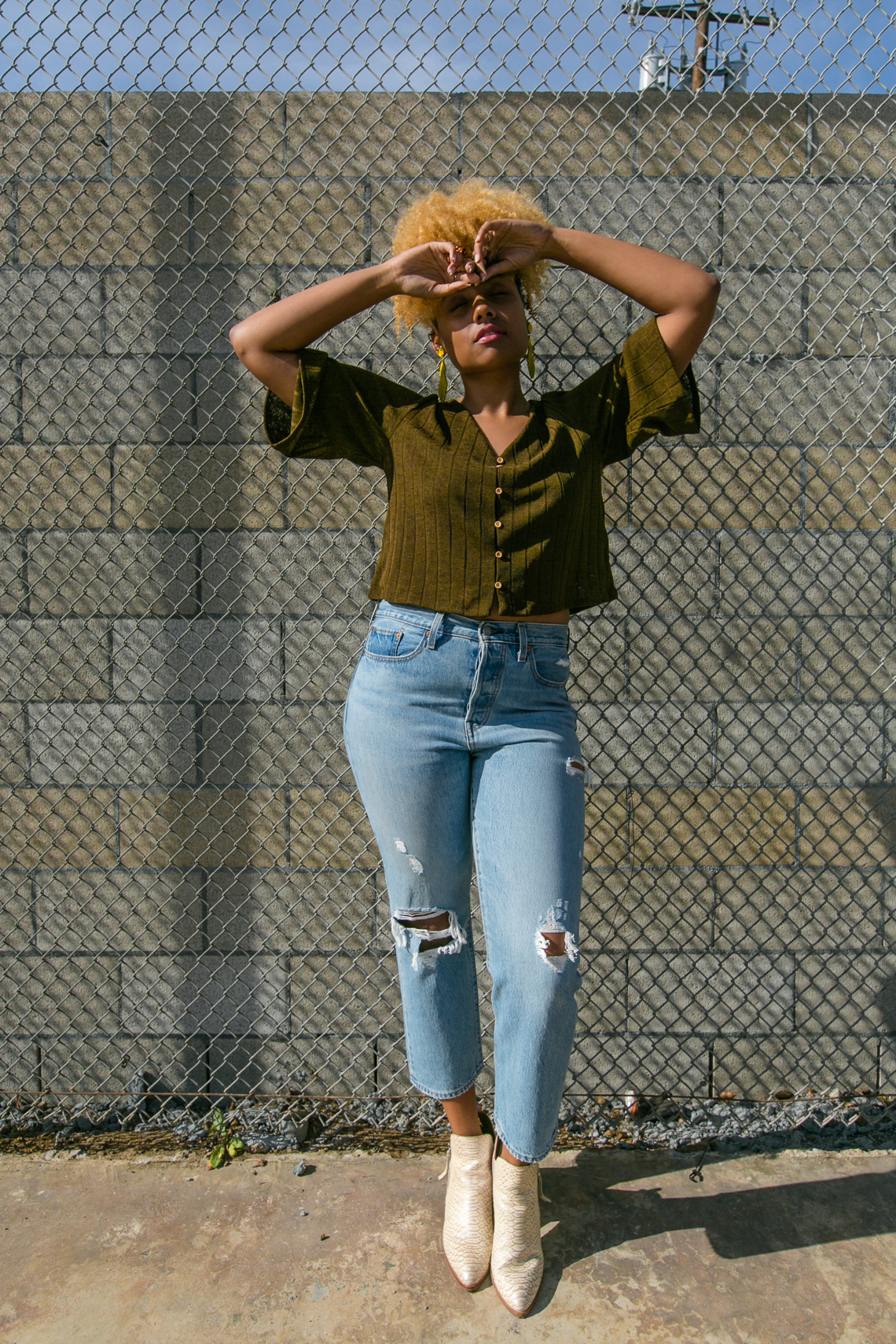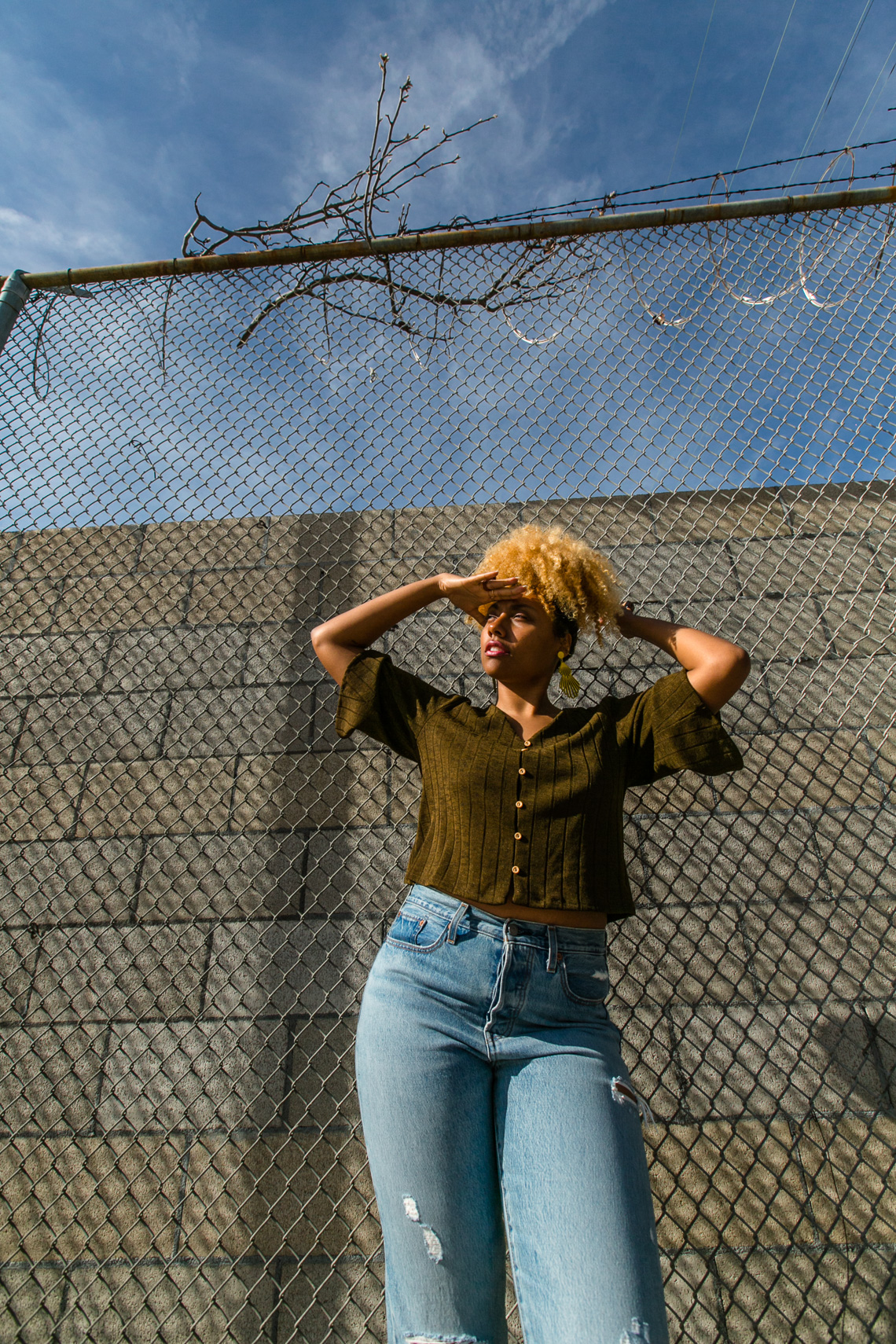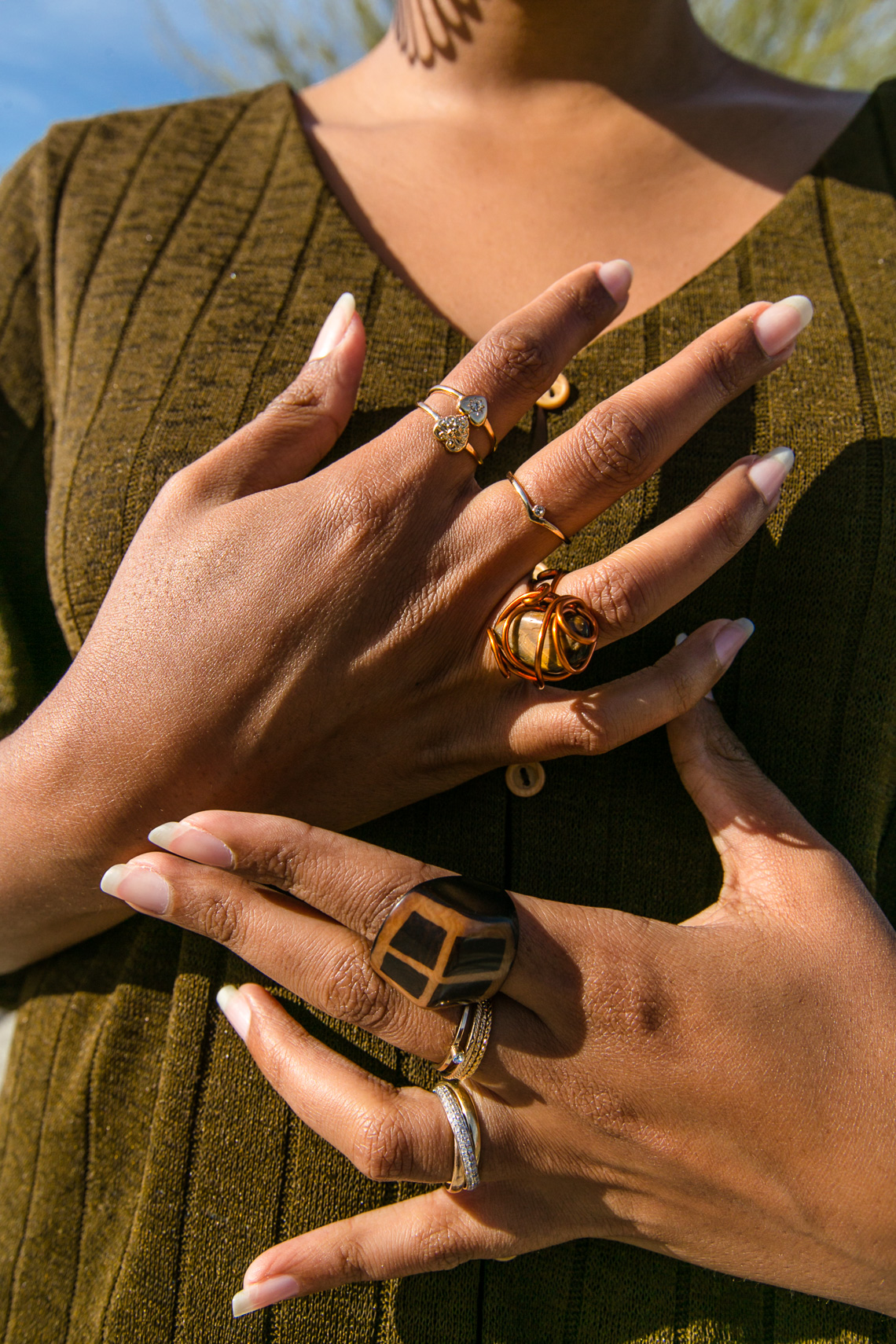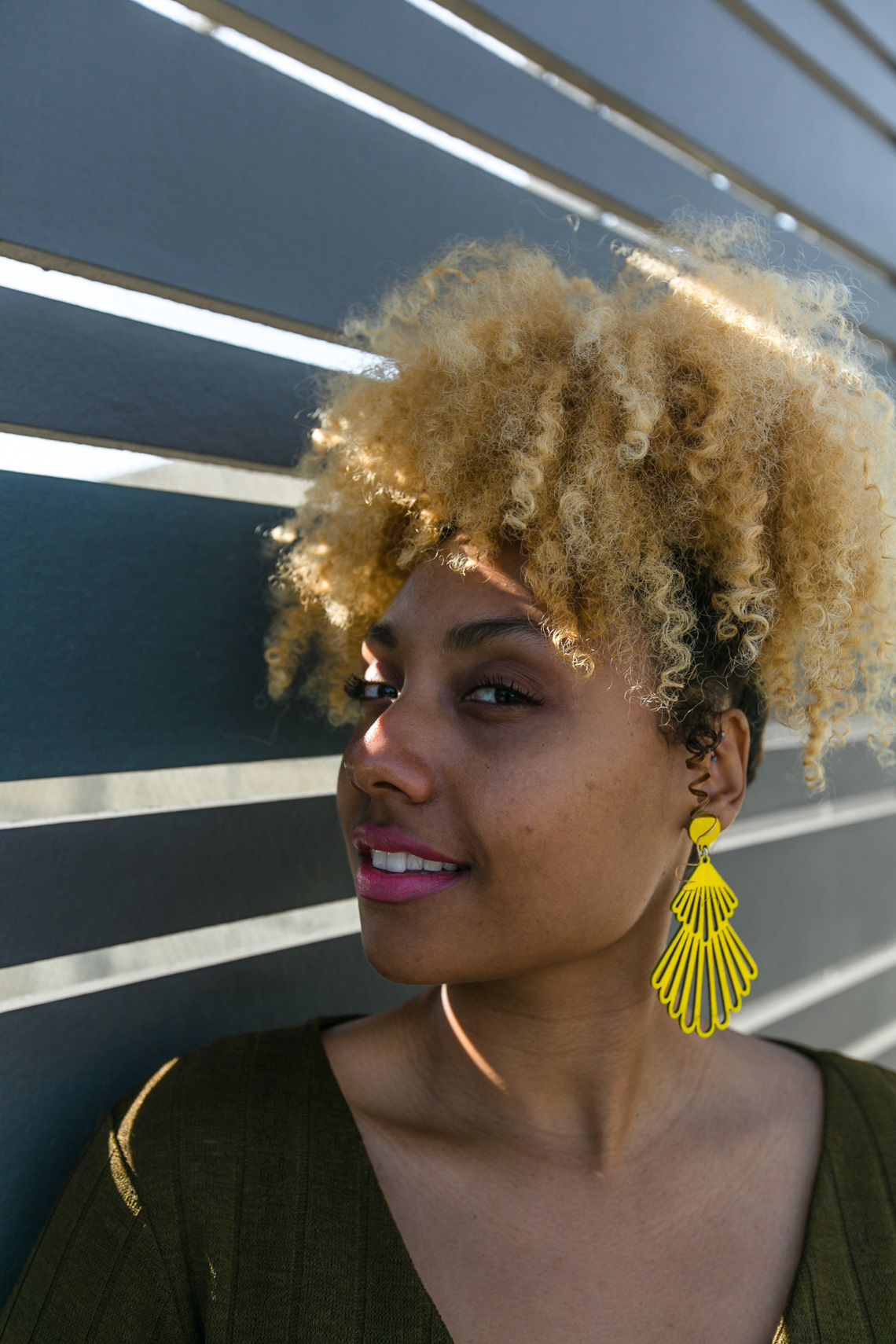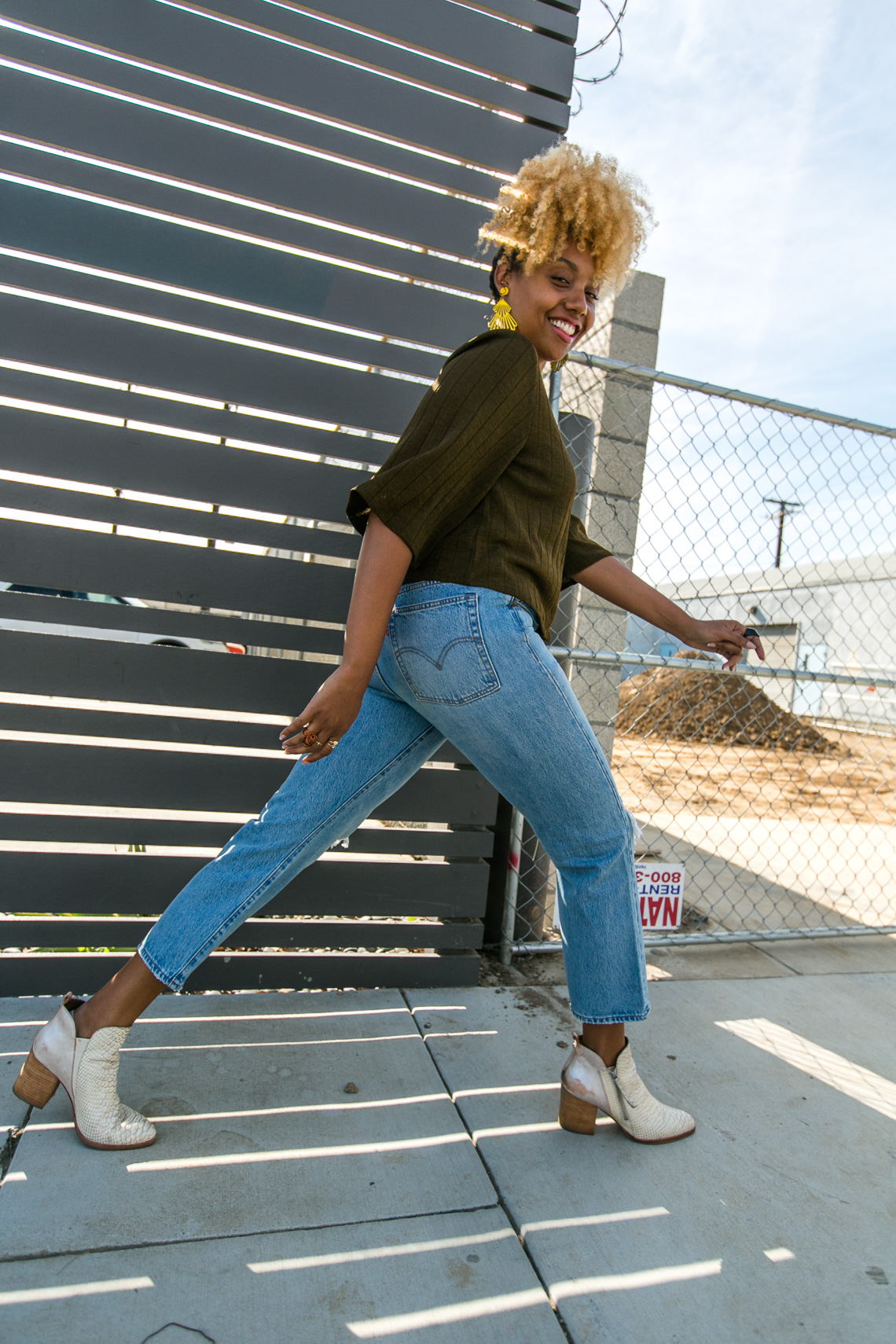 Outfit Details:
Jeans: Levi's
Top: H&M
Booties: Donald J. Plinar