Maternity Shoot At 33 Weeks + Pregnancy Reflection At 40 Weeks
Here we are…
Currently full term, and one day away from my expected due date. One. Just one. We'll wait and see when she actually decides to show up, though. Still in shock that I'm waiting for a non-existent human to arrive… I mean technically she already "exists" but you know what I mean. I've experienced a lot of new things, if you will, over the course of the pregnancy, and by the looks of my social media timelines, I'm not the only one bouncing a belly through these covid times. From not being able to have dada join in on doctor visits, to deciding whether or not the vaccine is safe during pregnancy, (more on that decision later) I think it's accurate to say that bringing life into the world during this immediate moment is… unique.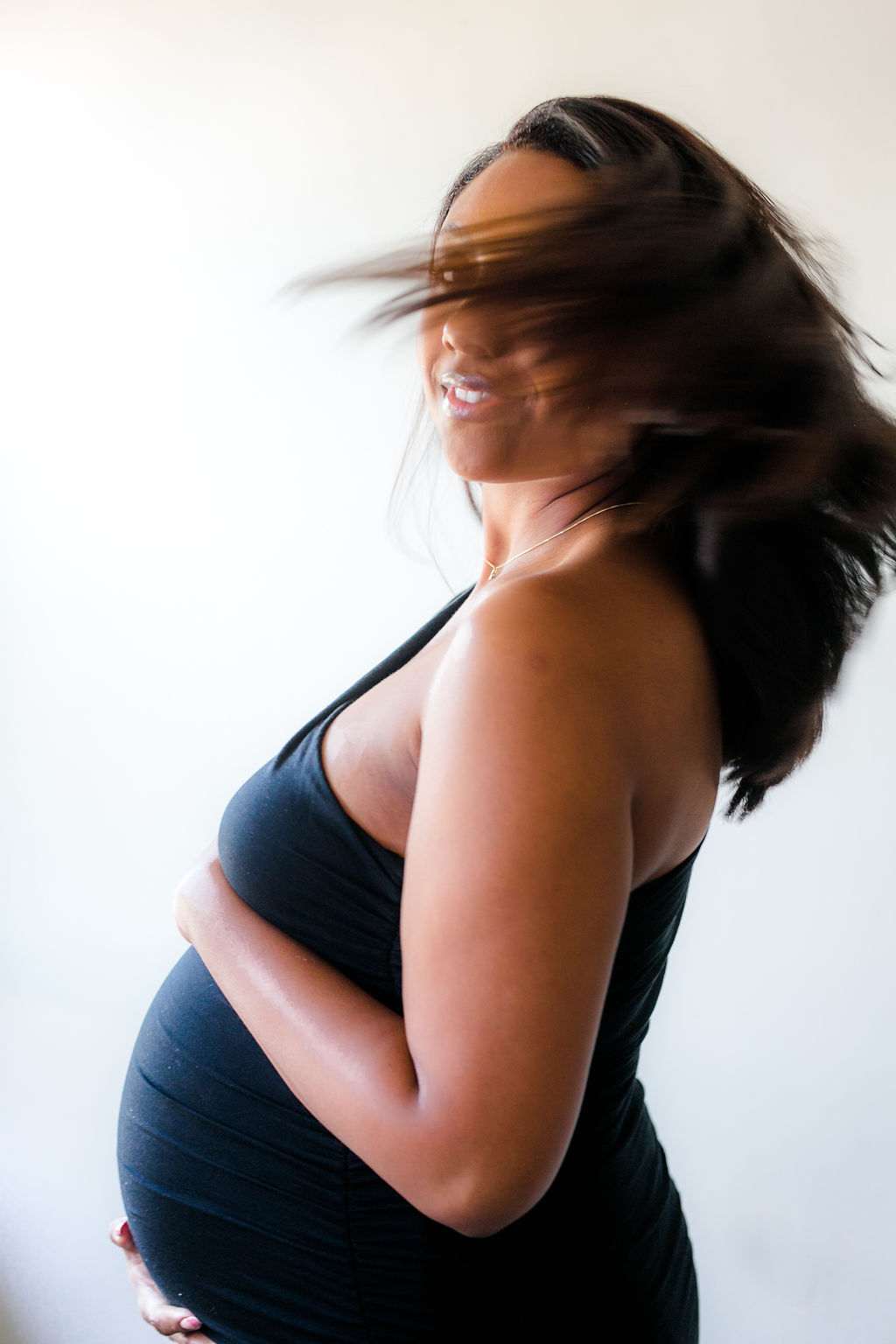 (Keep scrolling to the end for more shots from the maternity shoot.)
My thoughts…
Mentally fast-forwarding a bit, I often imagine what life will look like for her in one year, ten years… or when she's twenty. It'll be nothing like what I know, what we've known, from our years past. And what's funny is that even here, in the present moment, life is so unpredictable we barely know what to expect for tomorrow. Am I the only one who feels this way? I go back and forth with myself on the moments to reflect and share on, so I'm trying to just record certain emotions and thoughts like these, so that at least I (and baby!) have something to look back at later.

Reflection…
The pain associated with pregnancy is probably one of our biggest fears as women. I think we all know those typical troubles and discomforts, so I won't get into that. But I've realized that every pregnancy experience is different, and the stories of other's experiences don't necessarily provide a clear pathway or exact template for what to do and not do during our individual pregnancies. I've had to just ride it out, ask and take advice when needed, and simply pray along the way. Relinquishing control is hard, but at the end of the day, this is God's baby anyway. He will handle this pregnancy in His way and His time.

Maternity Shoot…
Again, pregnancy during covid times is unique and besides that, there's not one specific way to do or experience pregnancy. I could go on forever in observation here. But for now I'm gonna let this end, let you enjoy the maternity shoot photos (hopefully) and come back with more reflection after Trinity is born. Oh yeah… her name is Trinity if I hadn't told you yet.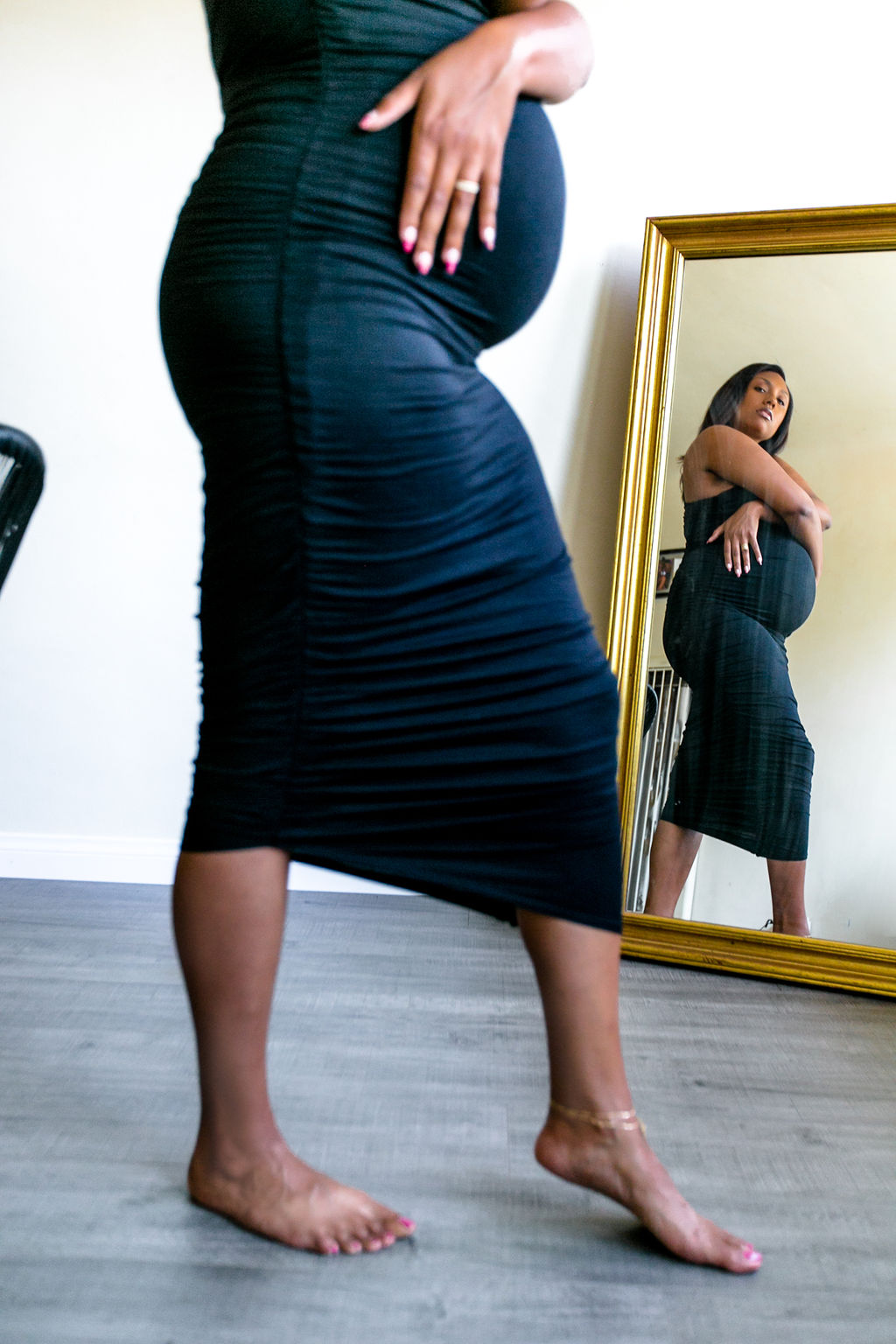 Writing this, I'm currently 40 weeks pregnant. But these shots are from 33 weeks.
Wearing:
PinkBlush Black Ruched One Shoulder Maternity Dress
Enjoy.
-KayGood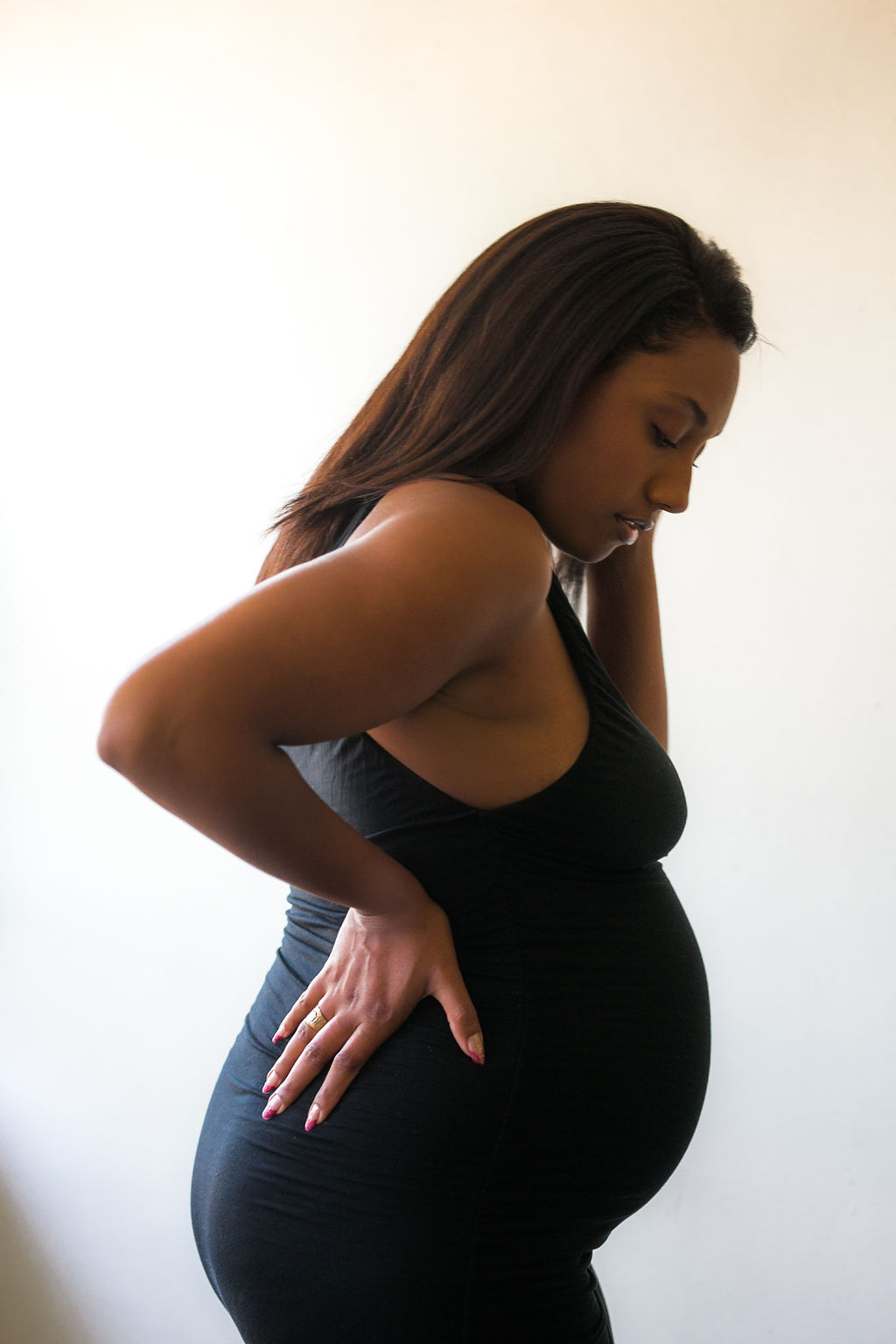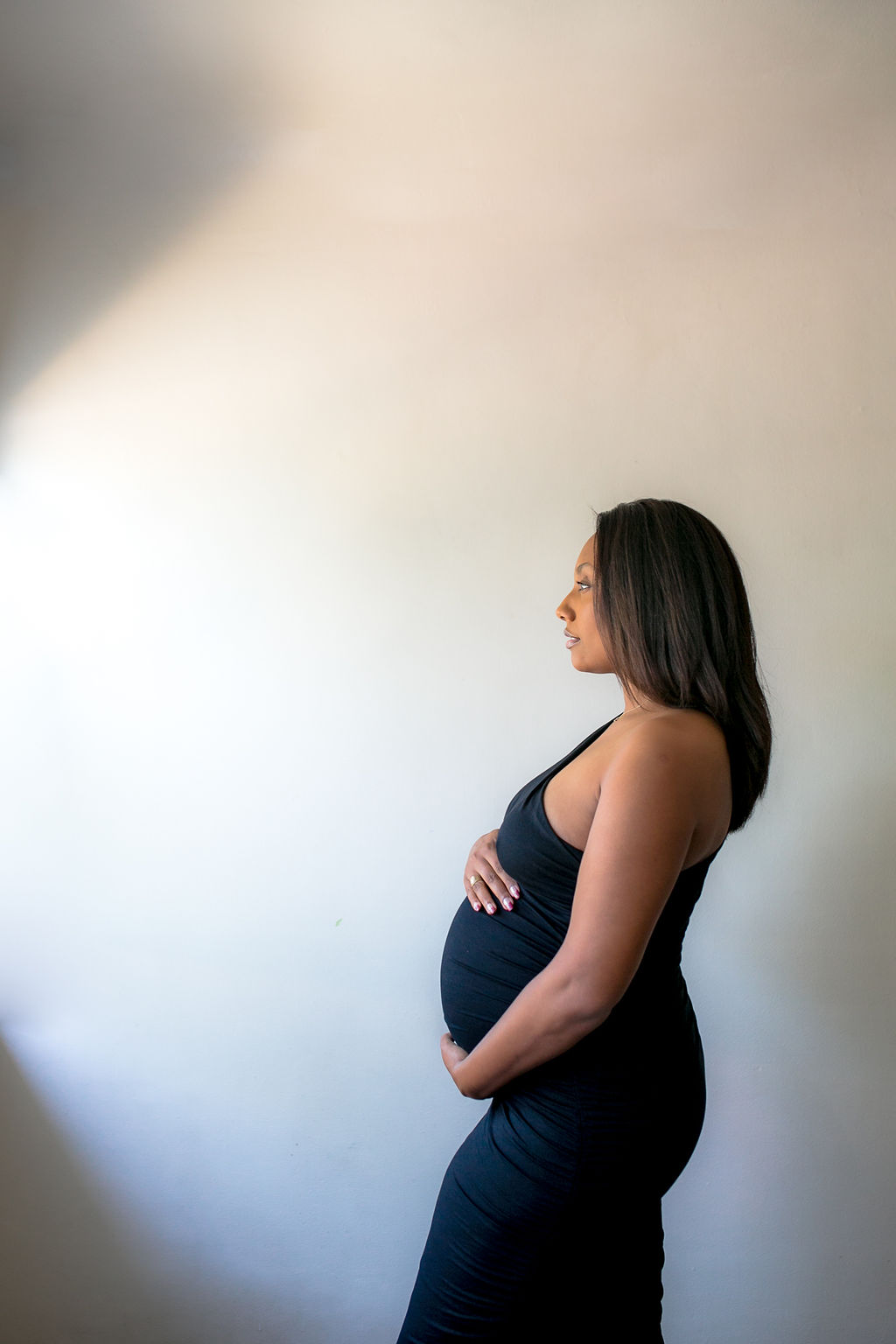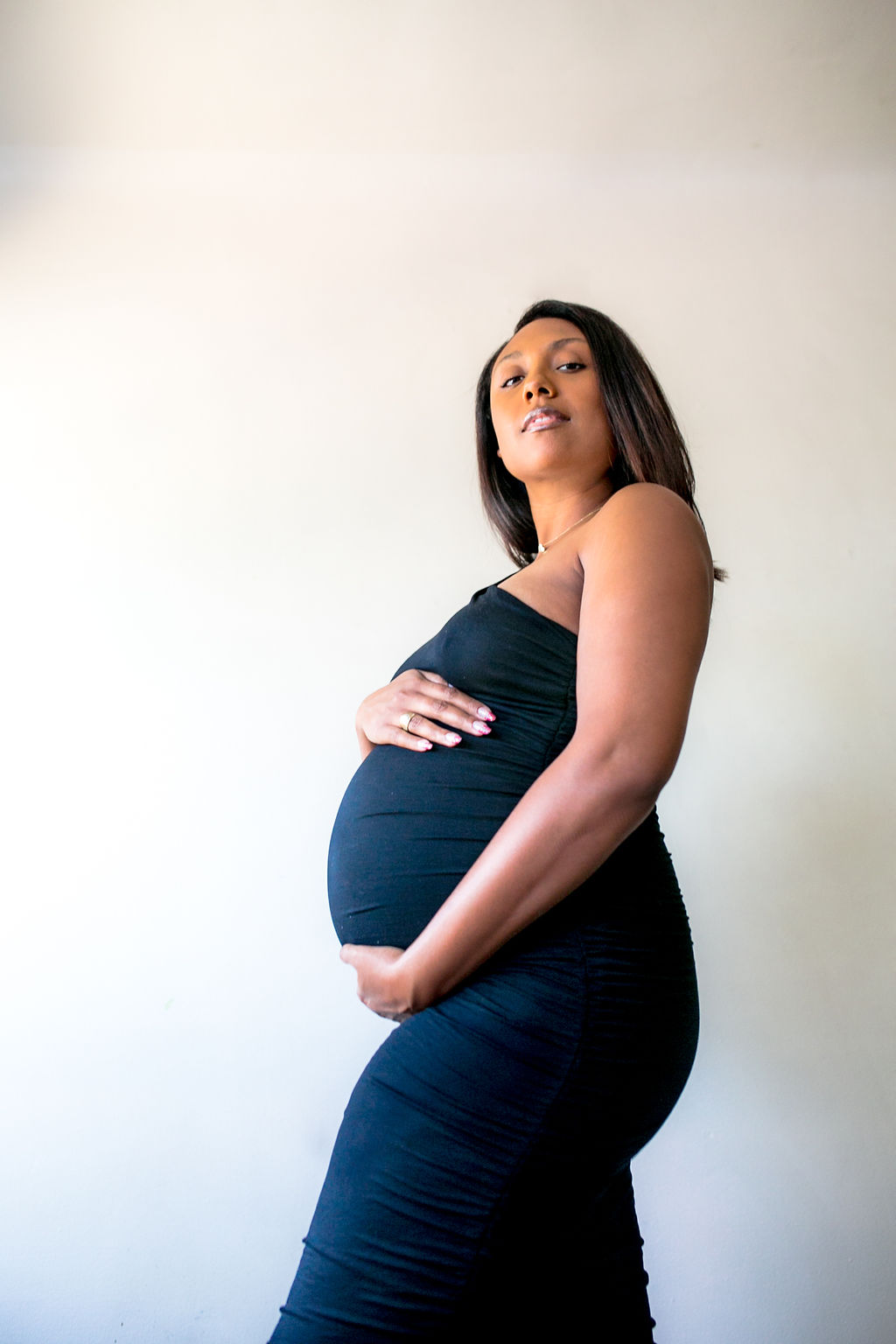 Click here to see how it went.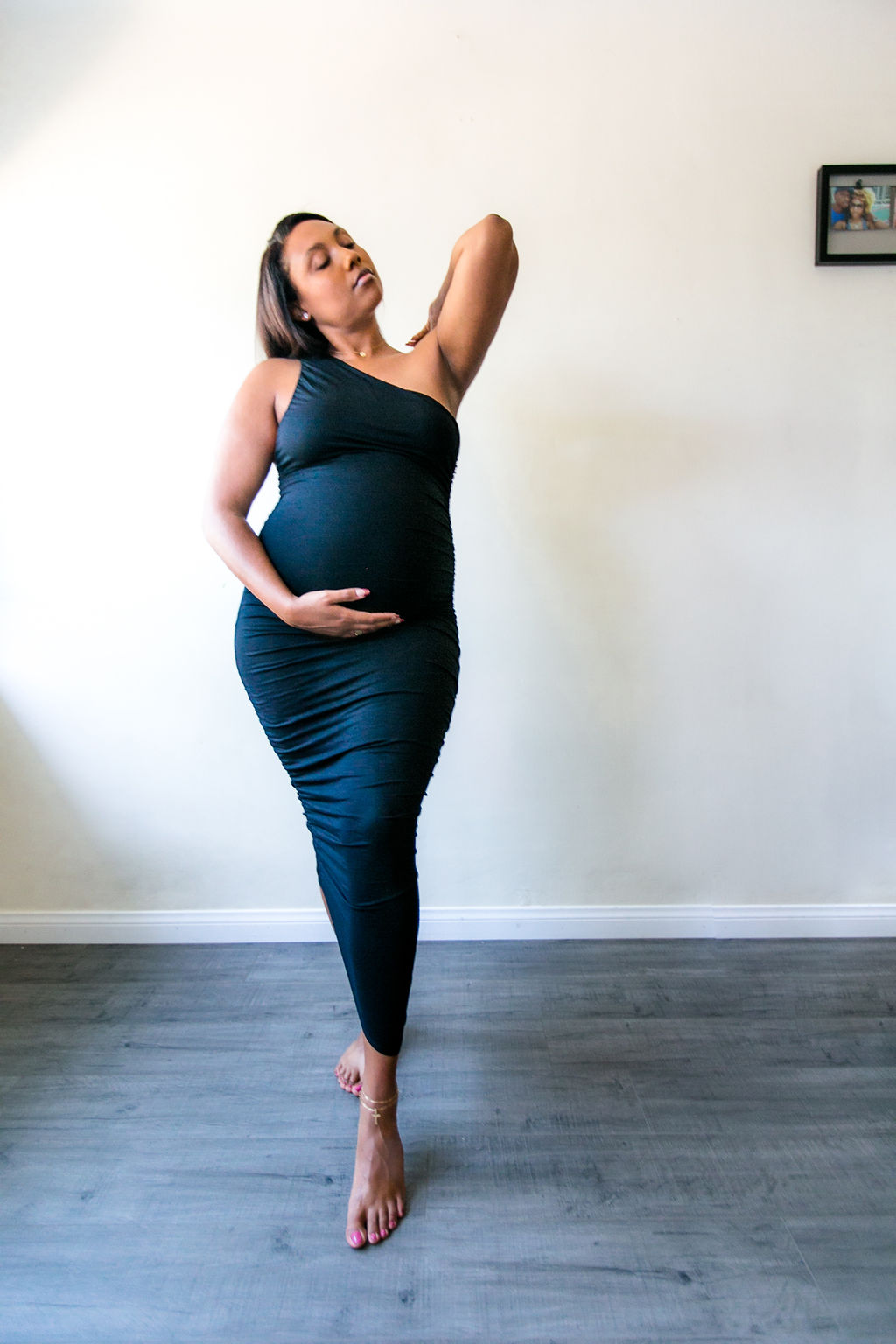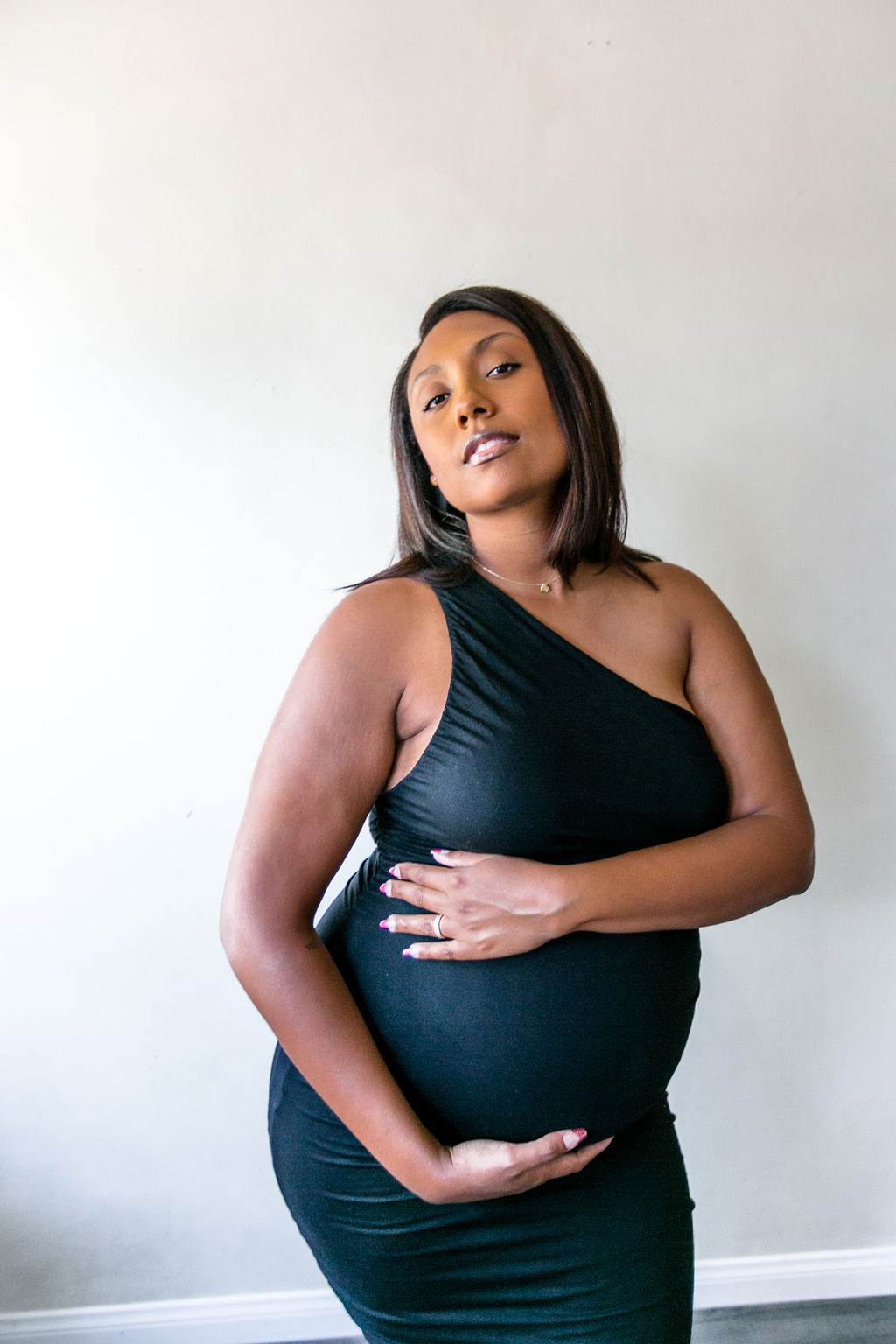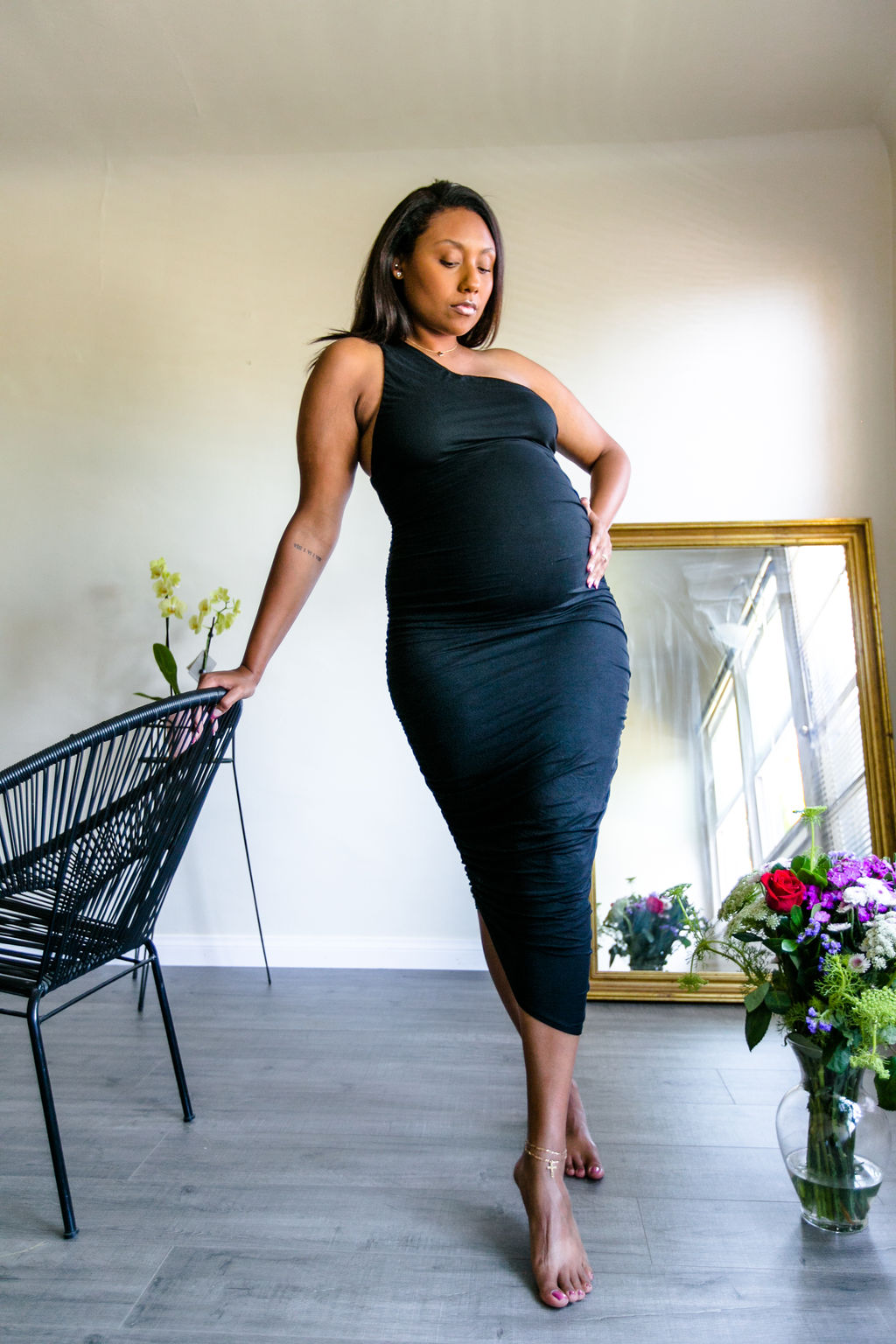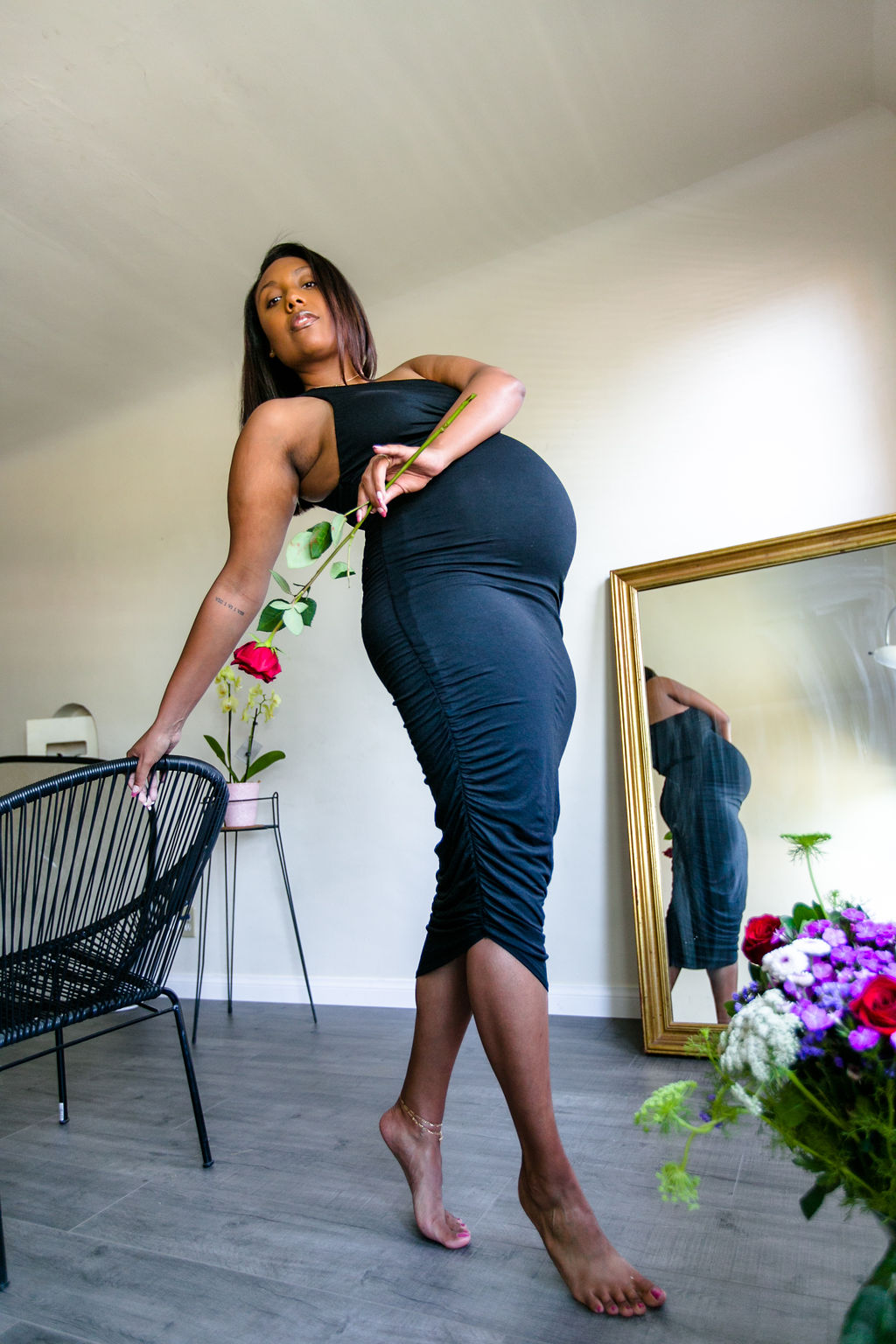 Click here to see how I did it.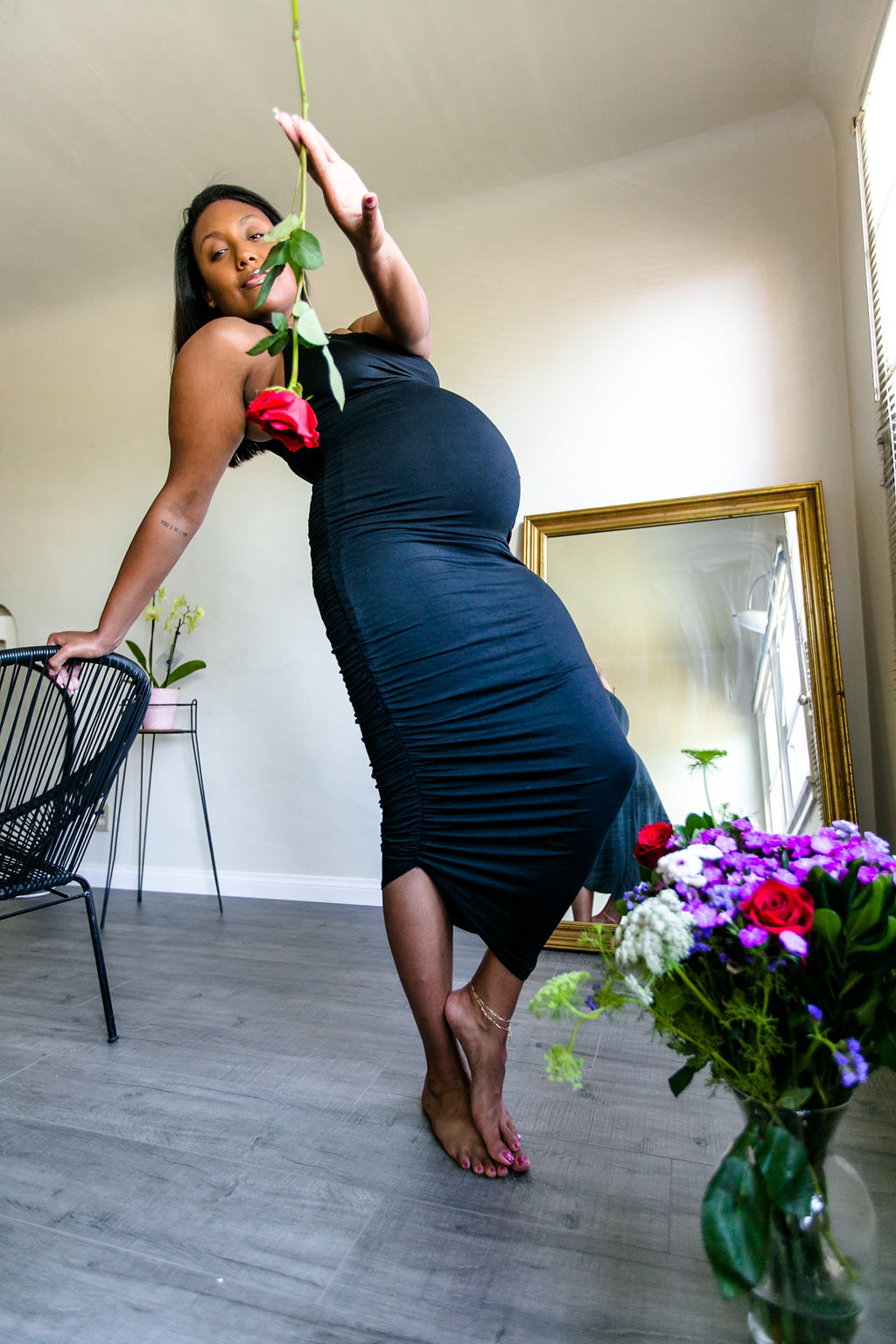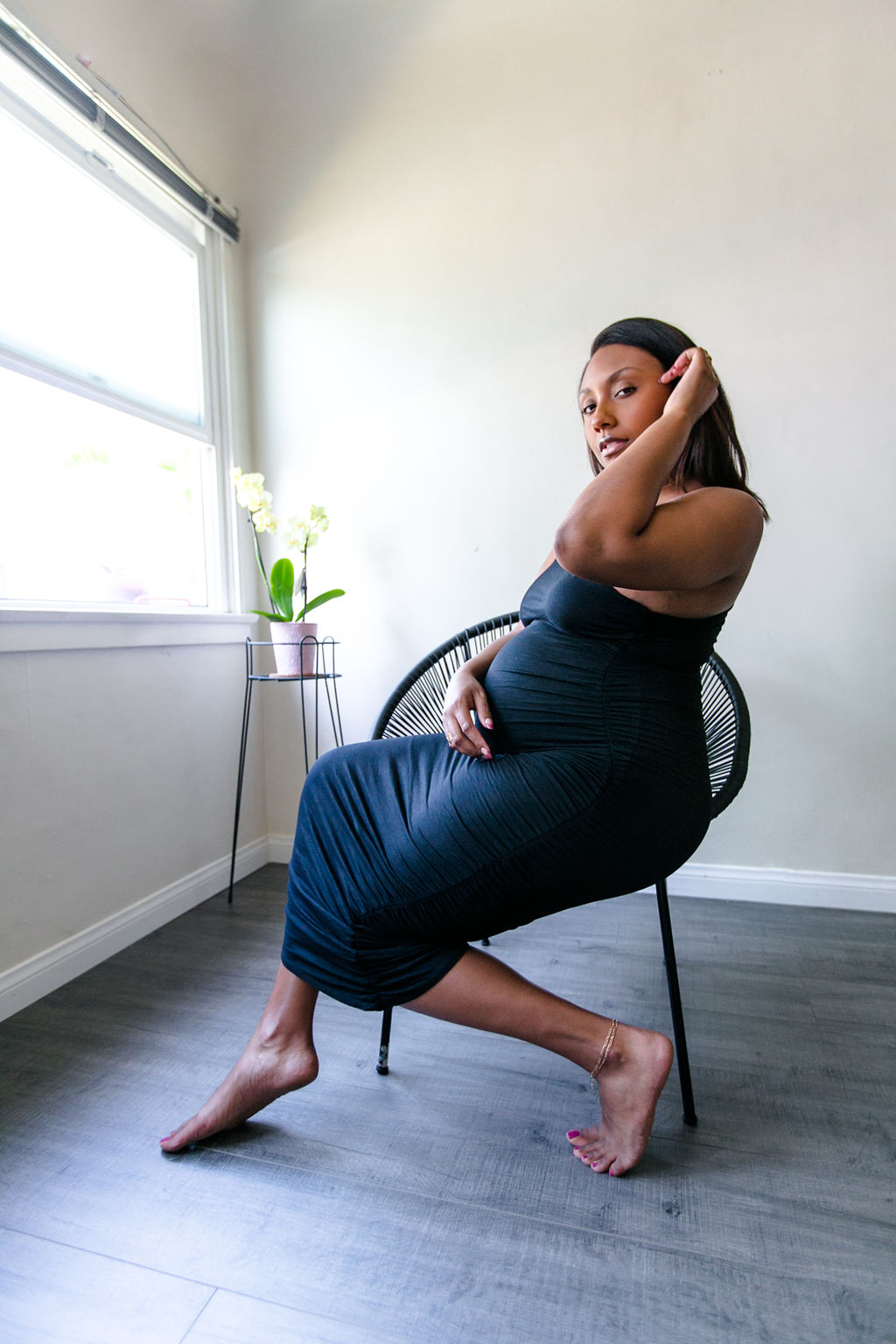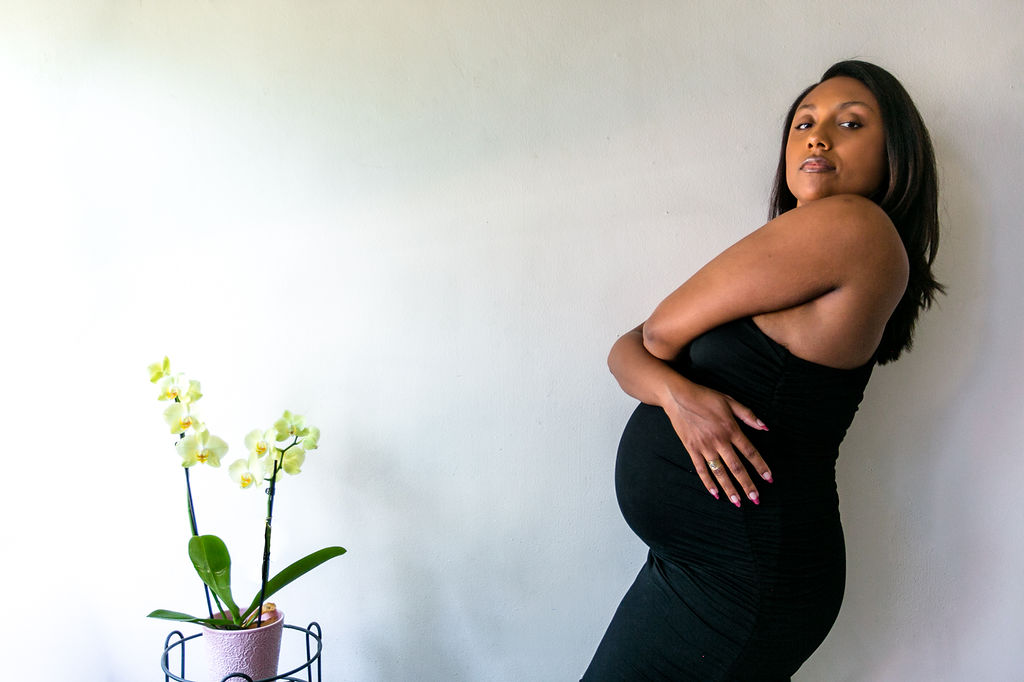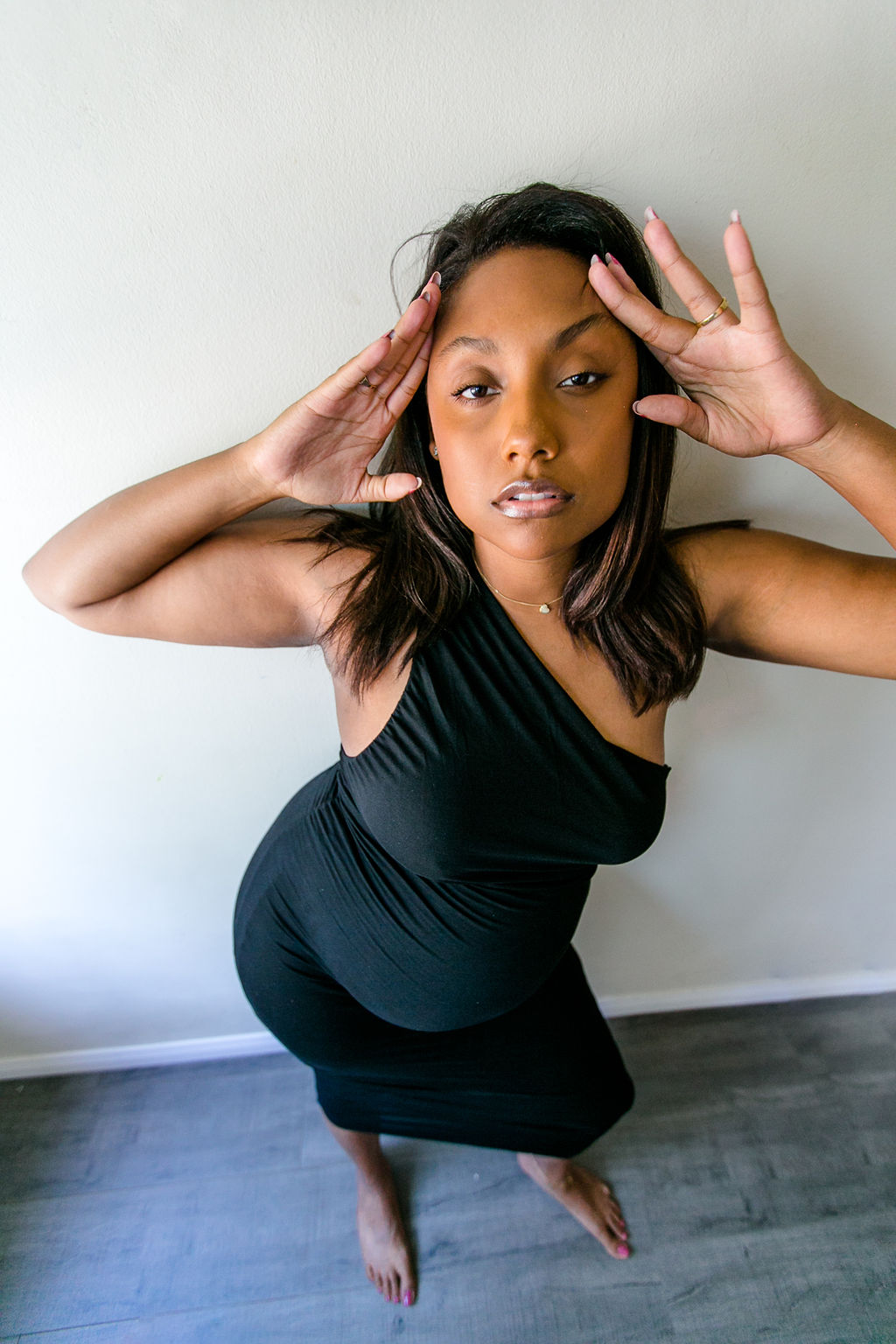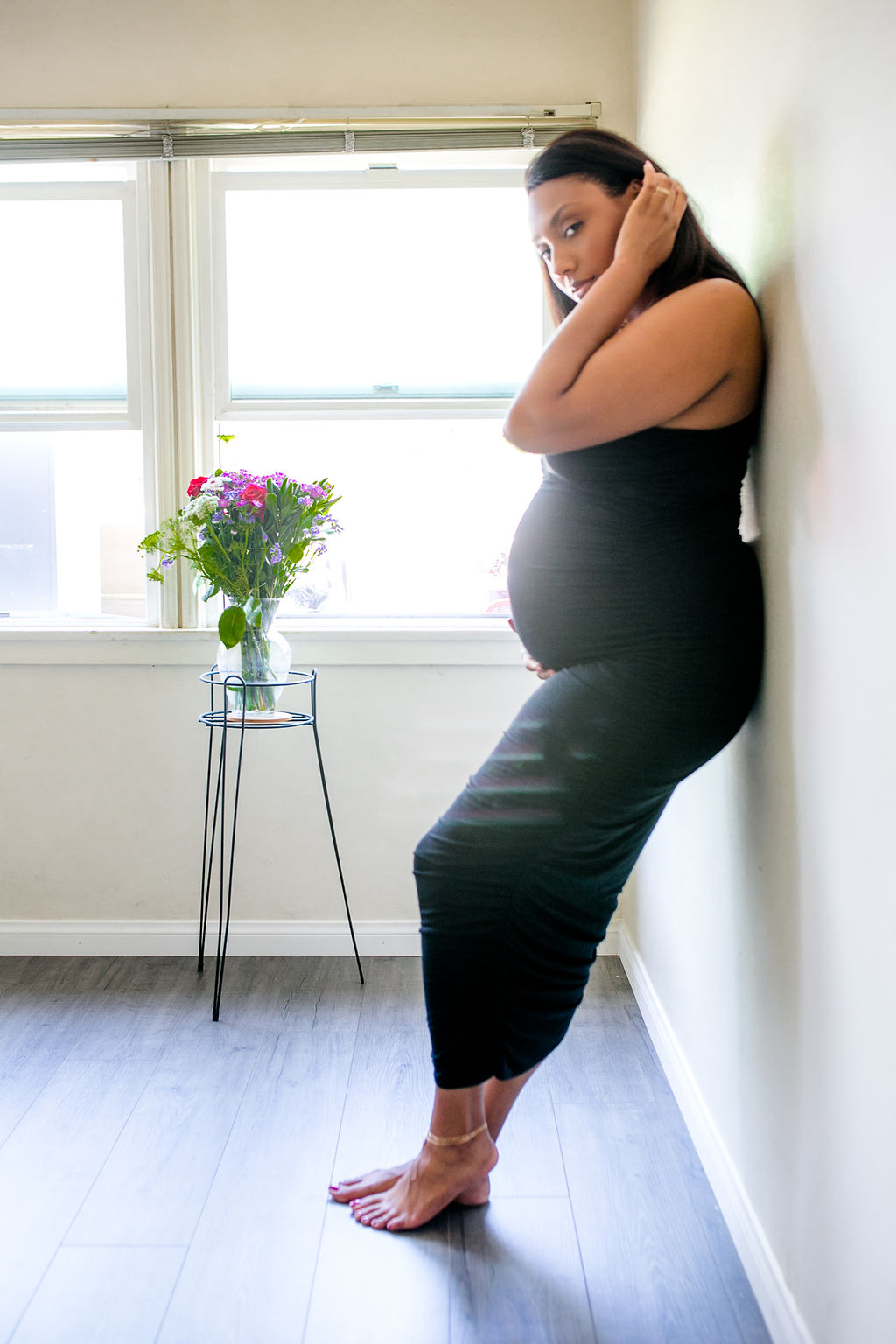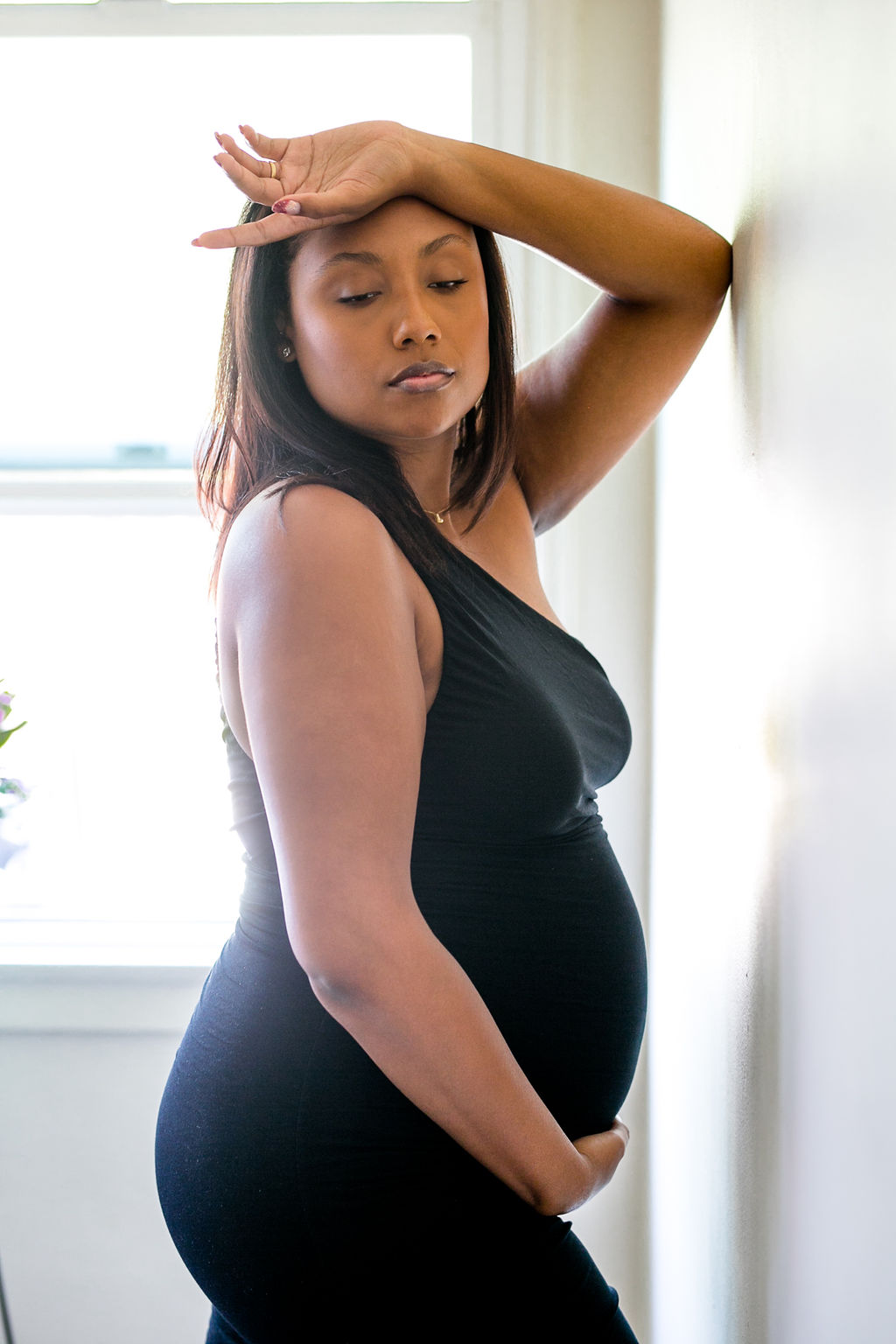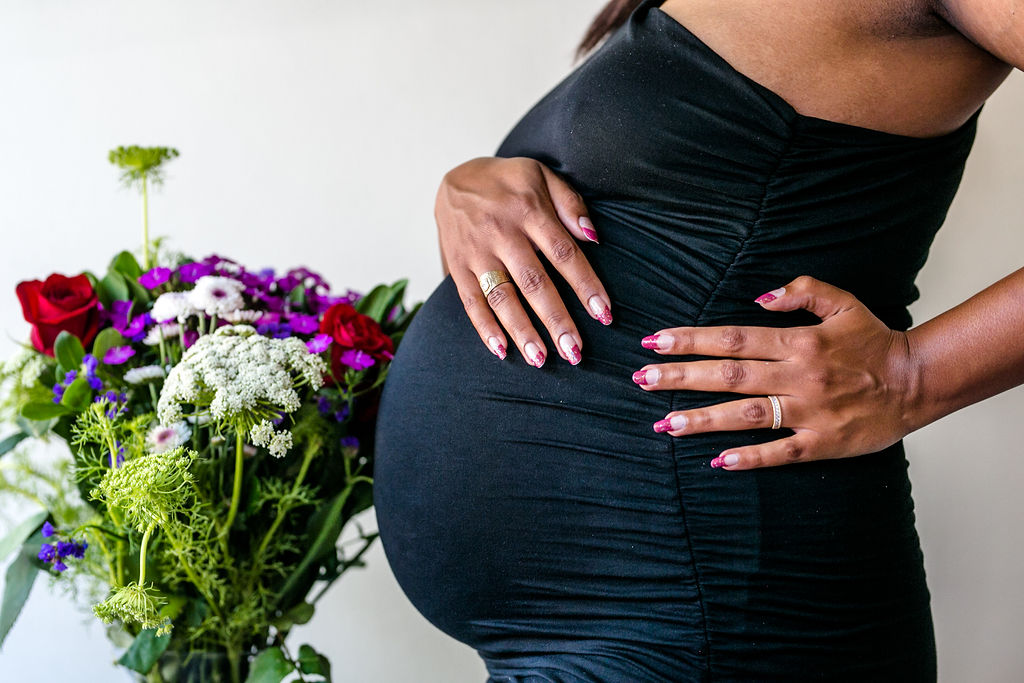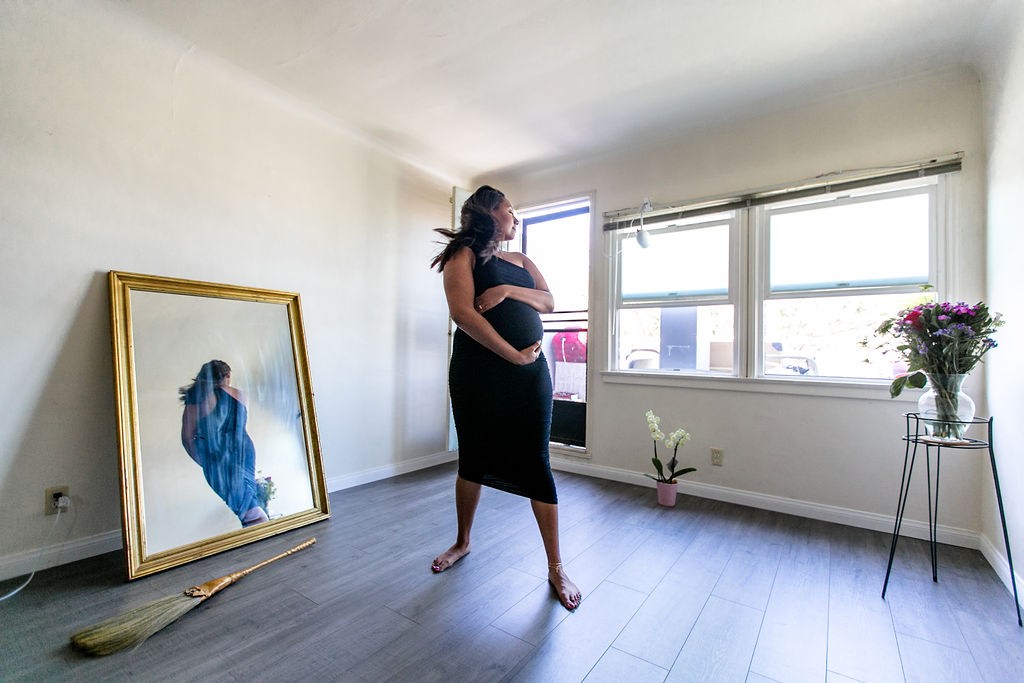 Liveclothesminded.com is not affiliated with any of the brands mentioned in this article.