So, you've been invited to a wedding?
Don't freak out, you're just a guest…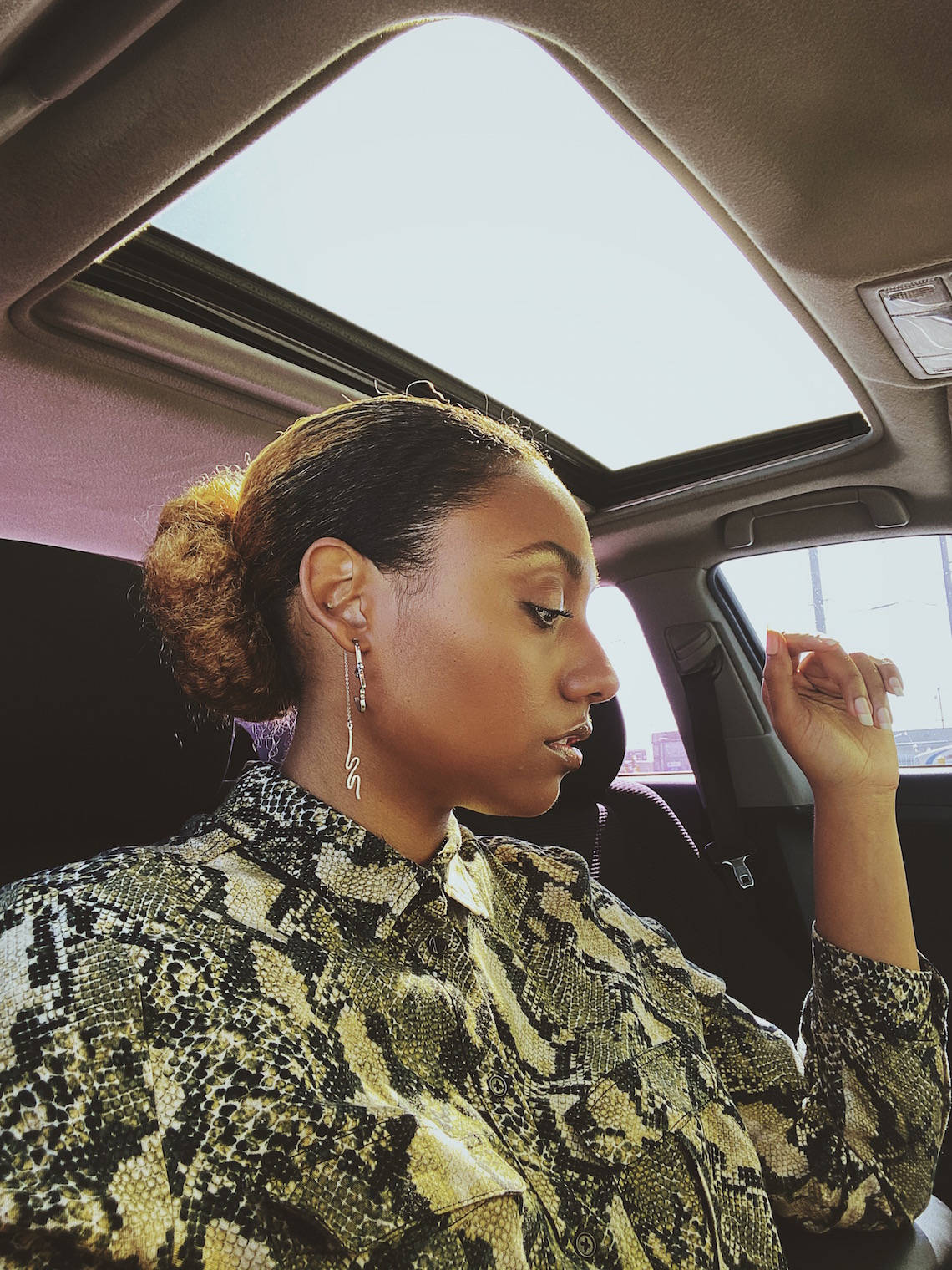 As a guest, especially as a "plus one" type of guest, getting ready for a wedding should be simple. Just wear something modest, feminine and non-white, unless it's an "all white" wedding of course. But the truth of the matter is, no wedding outfit, for anyone, from the bride to the most random guest, will be that simple. Yes, it can be easily put together with clothes that we already own, but I guarantee that factors such as weather, wedding colors and location will all be considered when choosing our threads for that celebratory day.
From Day To Night…
As the photographer's guest, I wanted to wear something "wedding appropriate" but still comfortable. Since I knew I would be at the event for as long as Rsee would be capturing moments (which would essentially be all day) I needed an outfit that would serve LA's warm days to cool winter nights.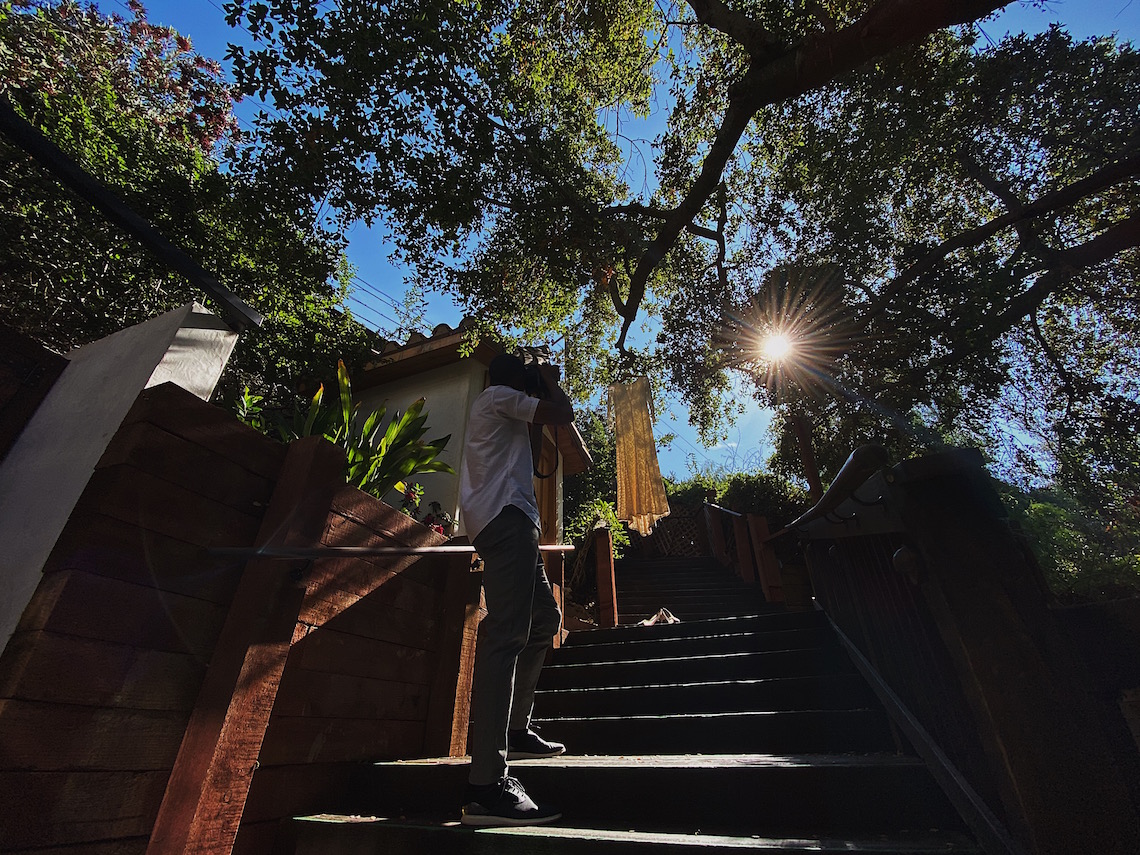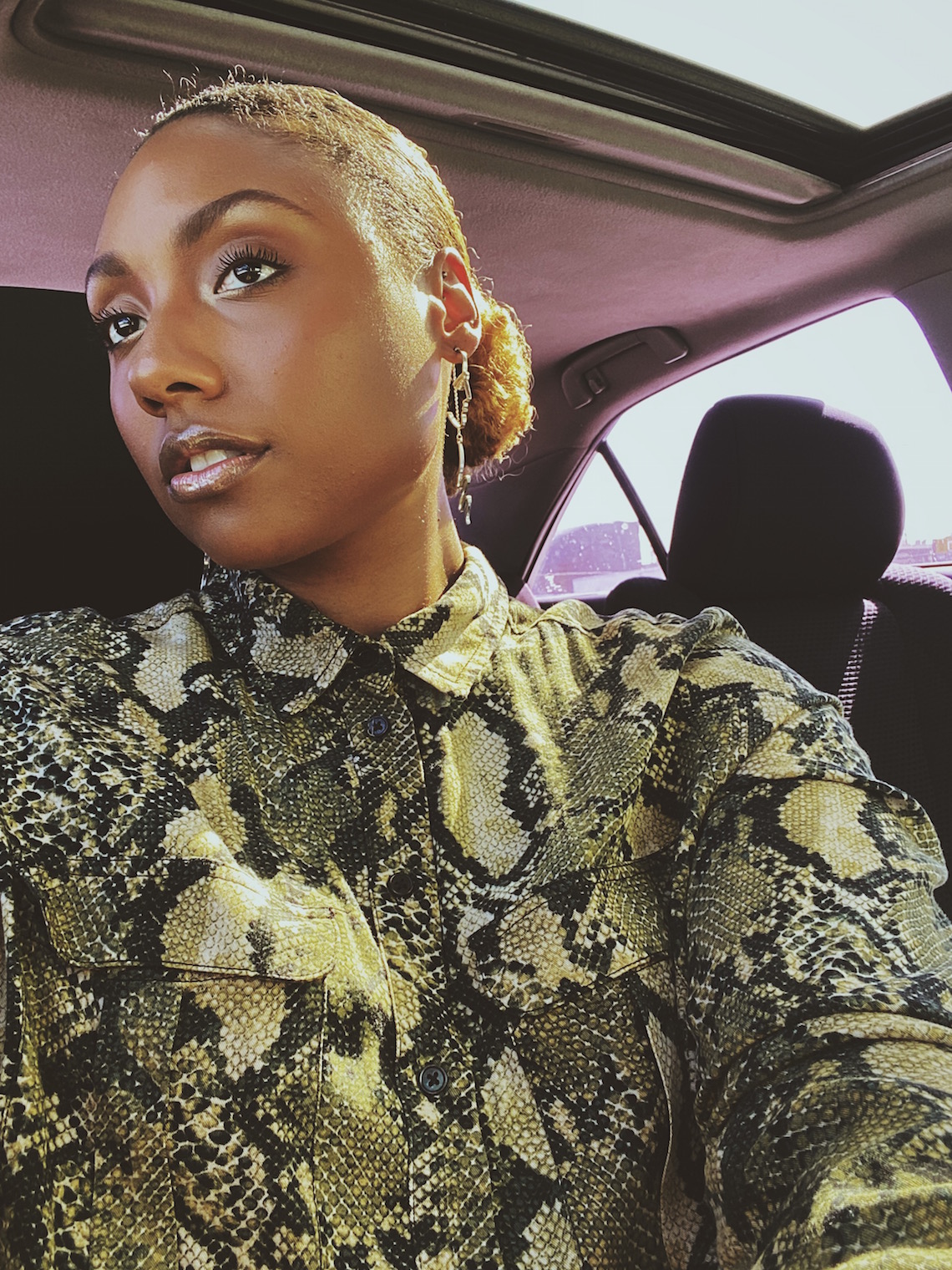 Click here to see this snake print blouse styled more ways…
Wedding Guest Outfit With Pants…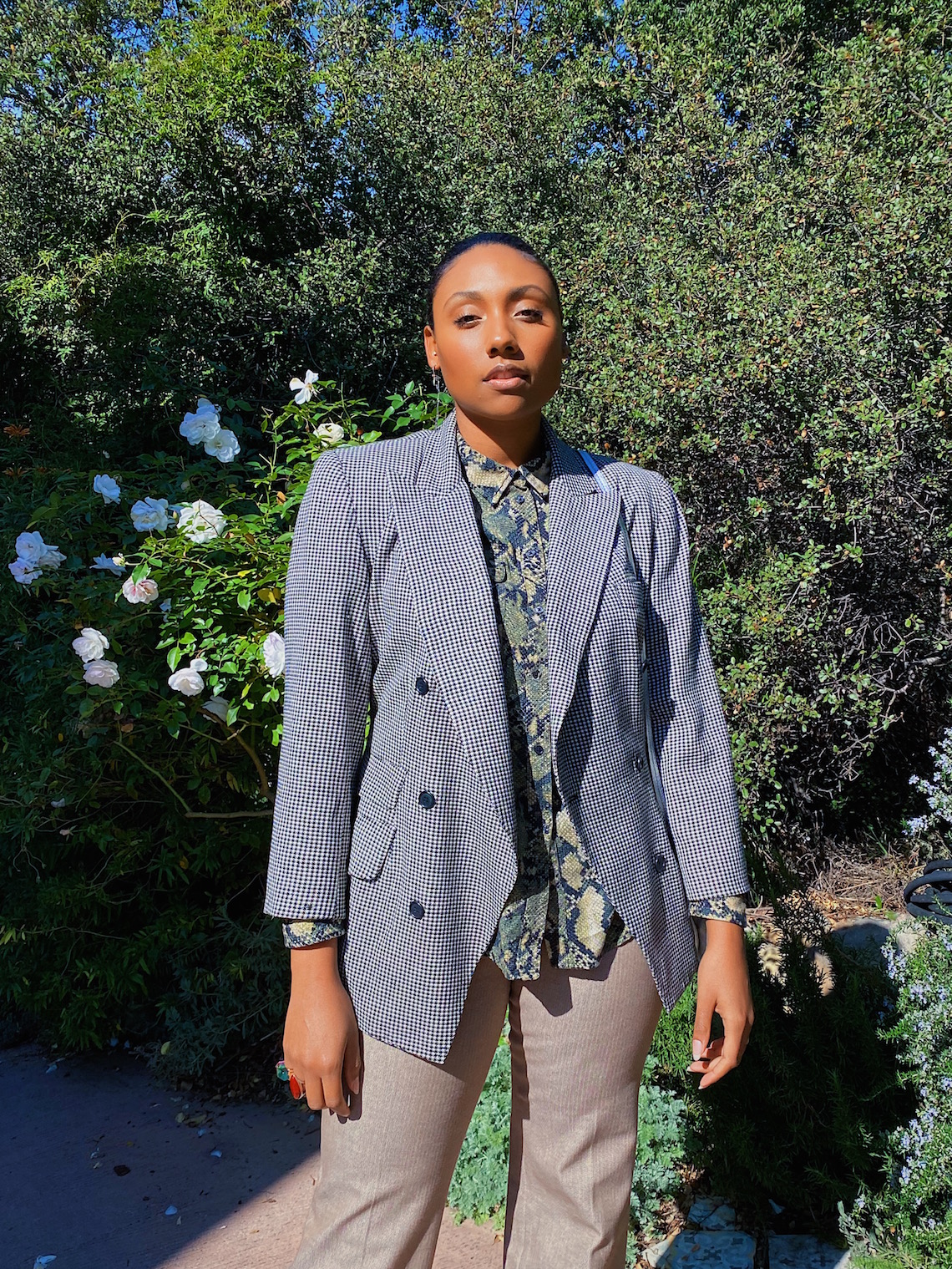 For most wedding guest outfits, I often wear a dress, with a lightweight jacket or blazer or cardigan. But this time, I randomly chose to wear an old pair of tan Banana Republic slacks that fit me better now than when I purchased them. Let's just say I grew INTO them, and it's a good thing they have a little stretch. 😉


I pieced the rest of the outfit together…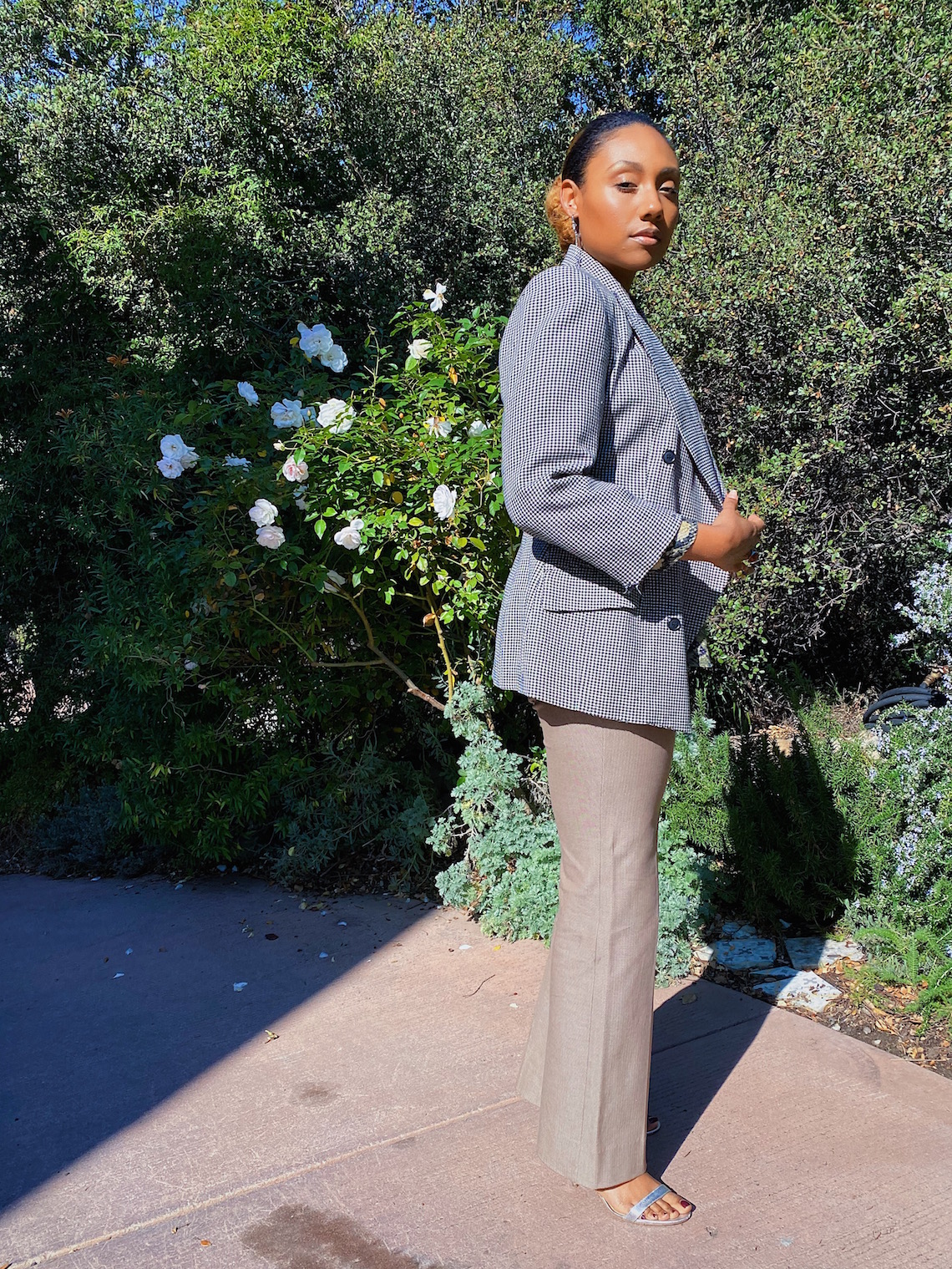 …based around the slacks, adding my favorite snake print button down shirt from H&M and topping it with a vintage DKNY hand-me-down blazer that made it's way into my hands instead of the Goodwill. Lastly I wanted to wear heels, but nothing to high that I couldn't walk around in for a long time, so I wore my trusty 2-inch heel silver, ankle strap Sam Edelman sandals. And of course, a few silver accessories added the icing to the cake.
Often times, our wedding guest outfit comes together organically.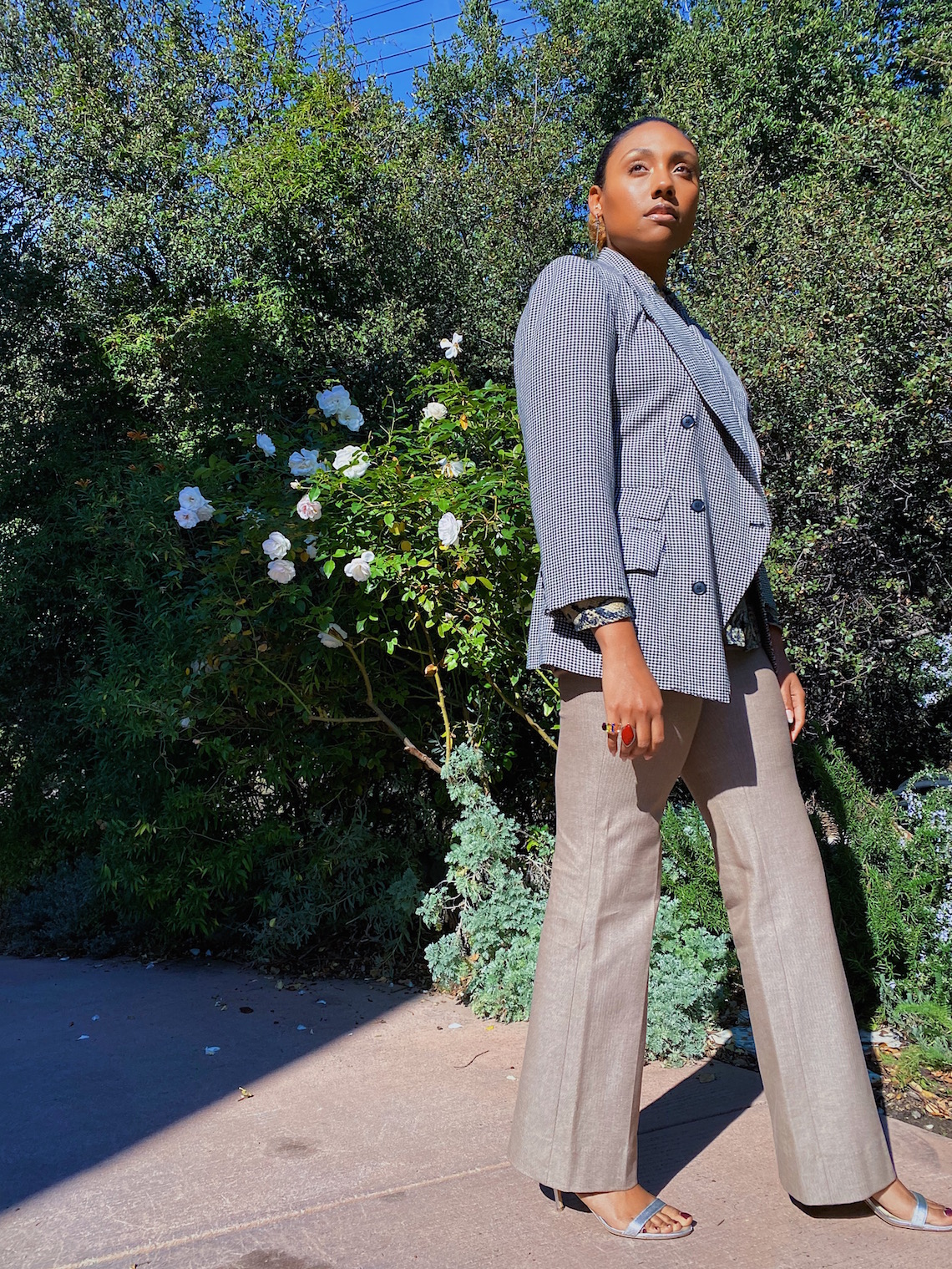 However, simply staring at our closets, hoping that an outfit meeting all of our criteria will jump onto our bodies on it's own, is slim to none. We have to just dive in, picking an item from our closet that suits our needs for that day, and then building around it. Aka, wearing who you are.
Click here to learn more about print mixing.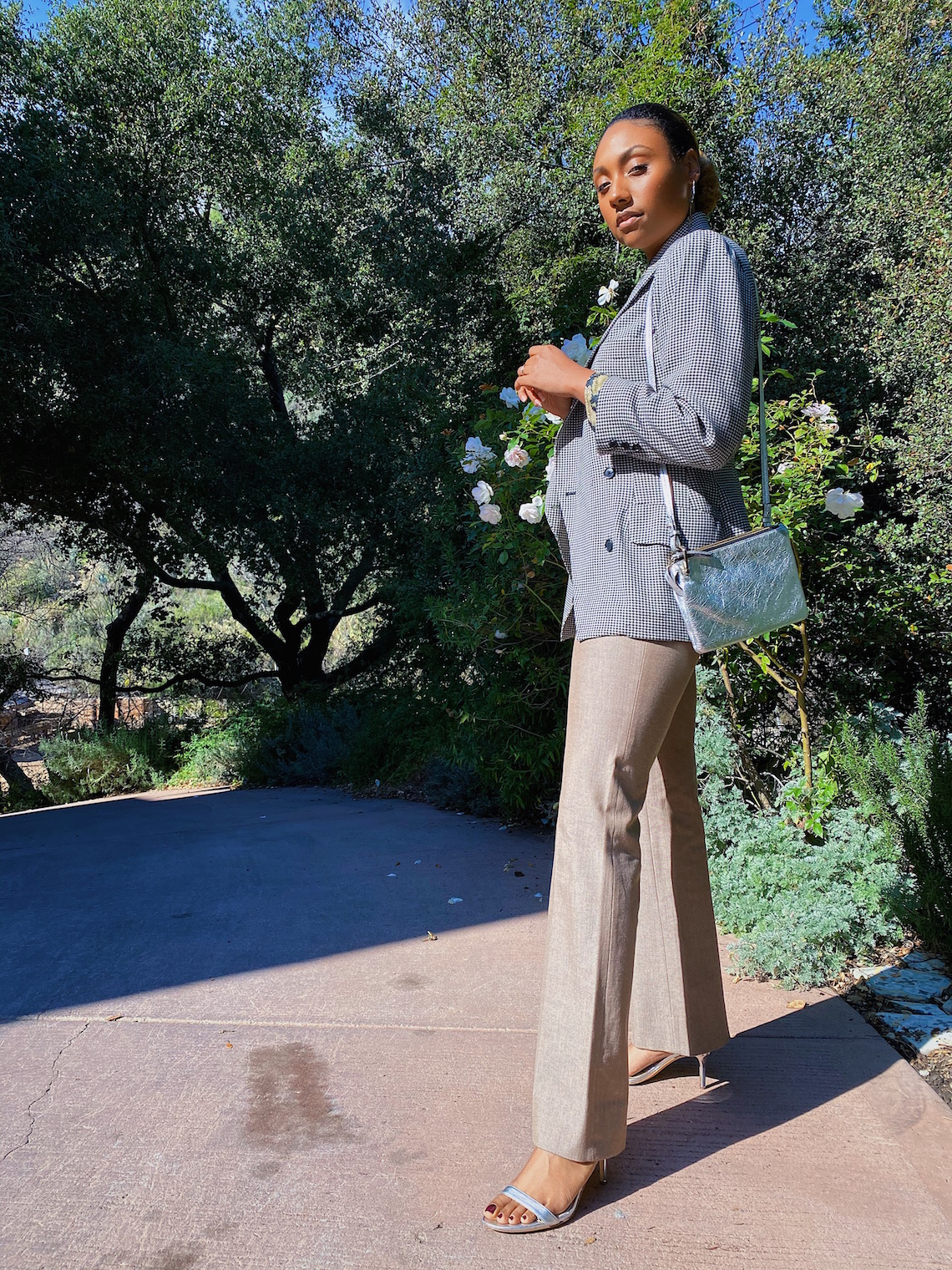 We have to be proactive at first, in order for the rest of the look to come together. Once we set the tone, the other pieces start to make sense. In my case, the tan slacks set the tone. And I must say, I liked the turn out…
Enjoy.
-KayGood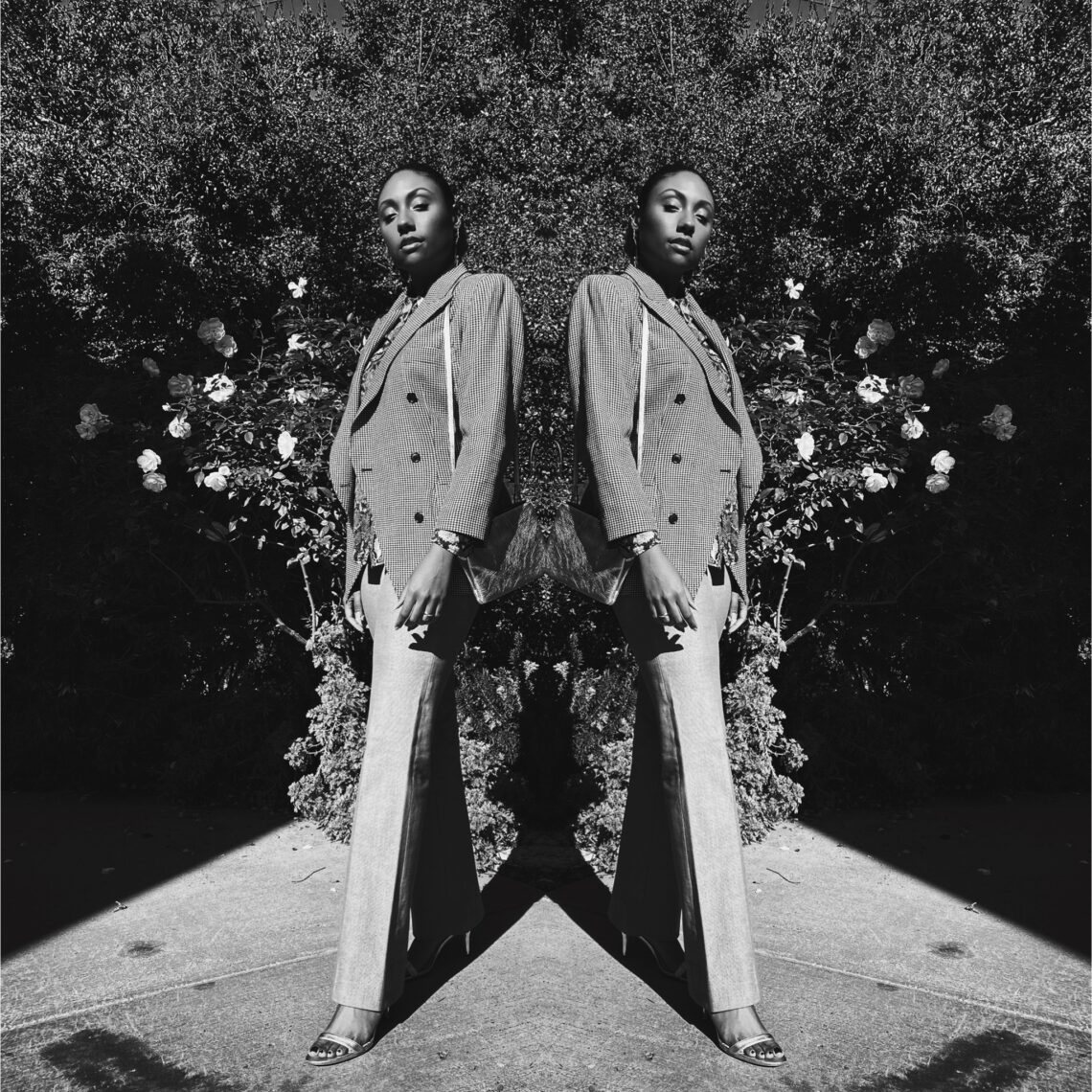 Outfit Details:
Shirt: H&M
Blazer: Vintage DKNY
Slacks: Banana Republic
Sandals: Sam Edelman
Purse: & Other Stories
Earrings: Buffalo Exchange
Pinky Ring: Meow Vintage in Long Beach, Ca
Ring Finger: Purchased while in Cartagena, Colombia (See Colombia blog post here.)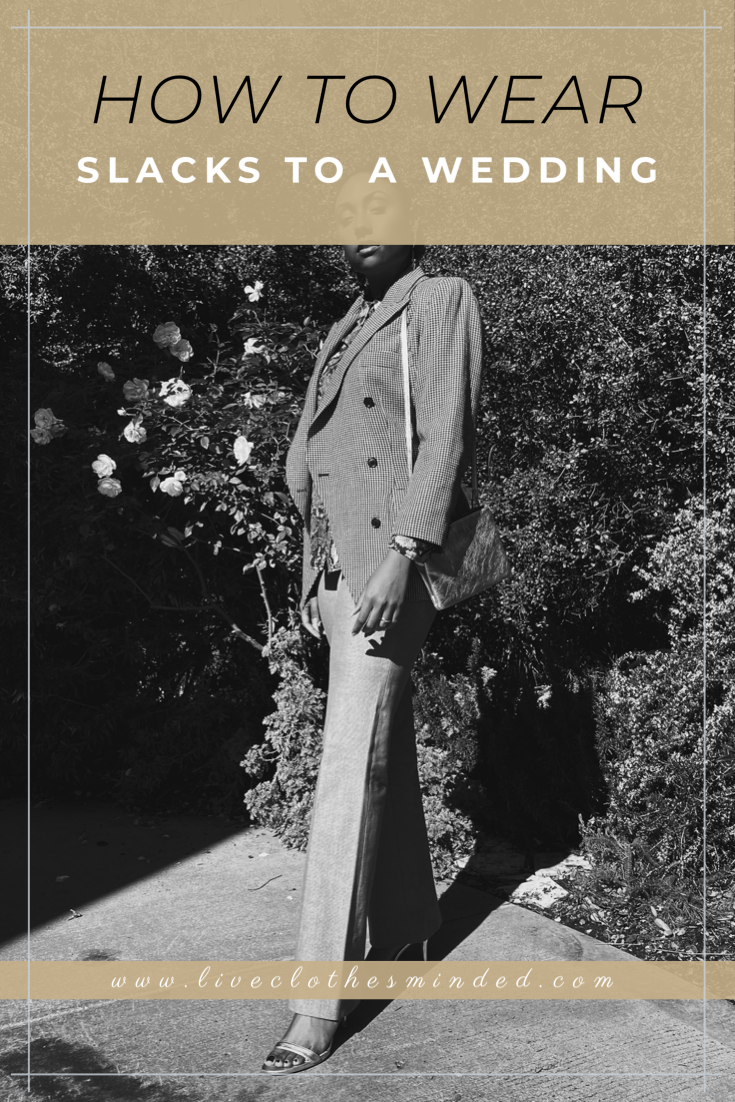 This article is not sponsored by any of the brands mentioned. Live Clothes Minded receives earnings on all purchases made through Amazon Affiliate links within this article.