Fit Femme – Sneakers With Dresses
Fit Femme is pretty. Fit Femme is sporty. Fit Femme is on the go, on the move, in the most feminine way possible. The term Fit Femme just came to me one day when I realized something special was happening in the middle of the Athleisure boom, where highly fashionable ladies were seriously pairing the best sneakers with dresses.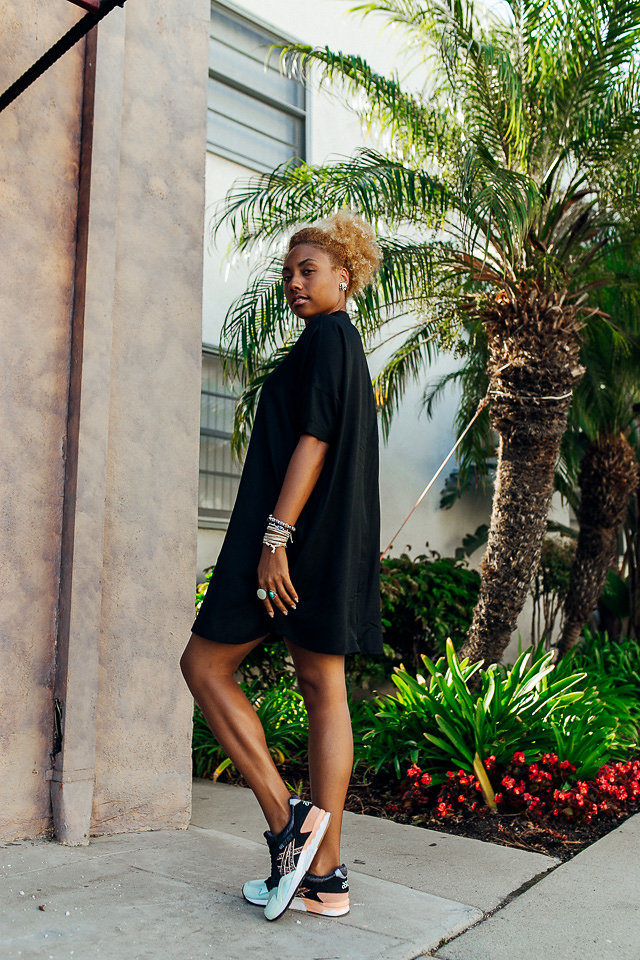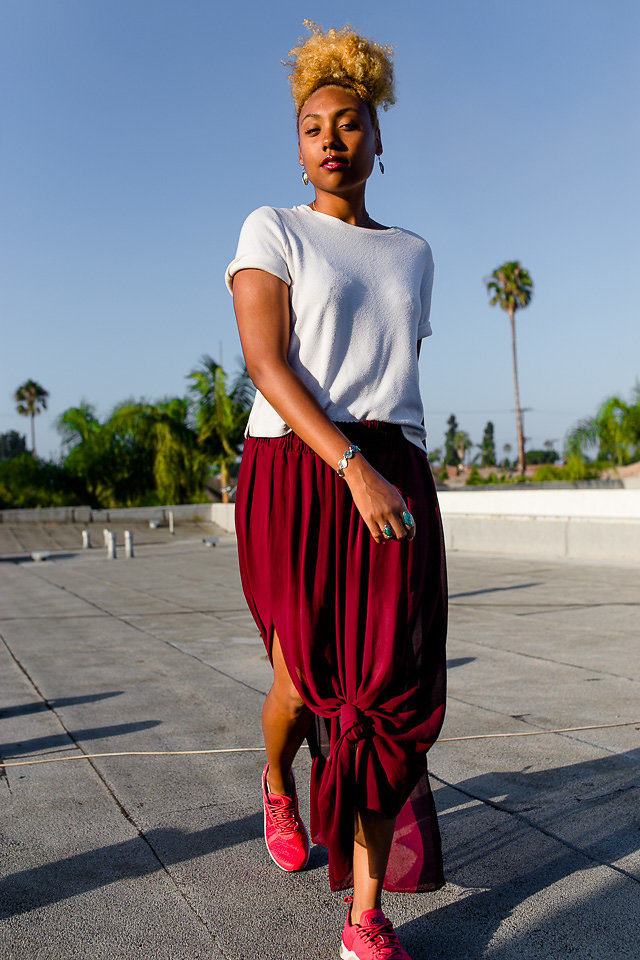 Sneakers with dresses, sneakers with skirts, sneakers paired with feminine outfits using major intention. It was no longer just about wearing your walking shoes with your work skirt at lunch time, or attempting to be cool and different by wearing your favorite sneakers with your prom dress. There was now a good deal of thought put into these outfits. And I started to fall in love.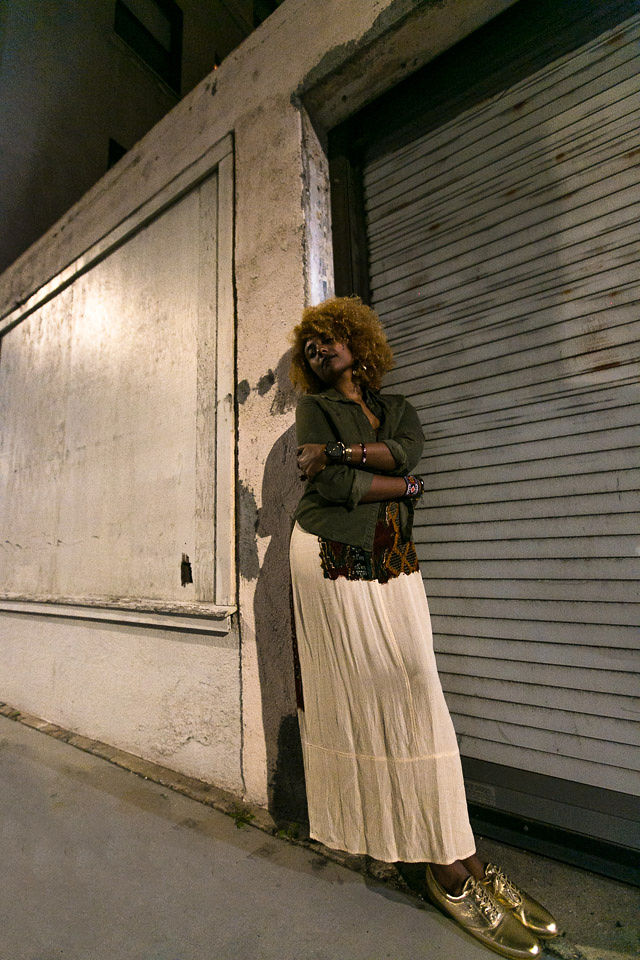 See Work Outfit Ideas With Sneakers Here!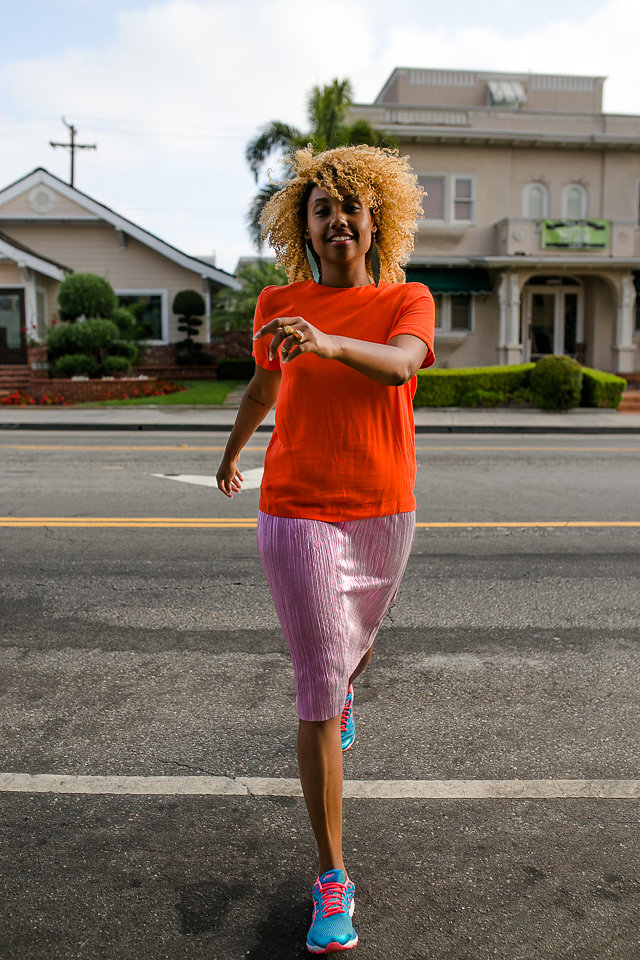 But don't get me wrong, I know there's lots of sh-neaker heads out there, who've been rocking sneakers with skirts and dresses for as long as they can remember. And if that's YOU my dear, you have always been true to your personal style and probably felt a certain way about everyone hopping on the "anything goes with sneakers" train.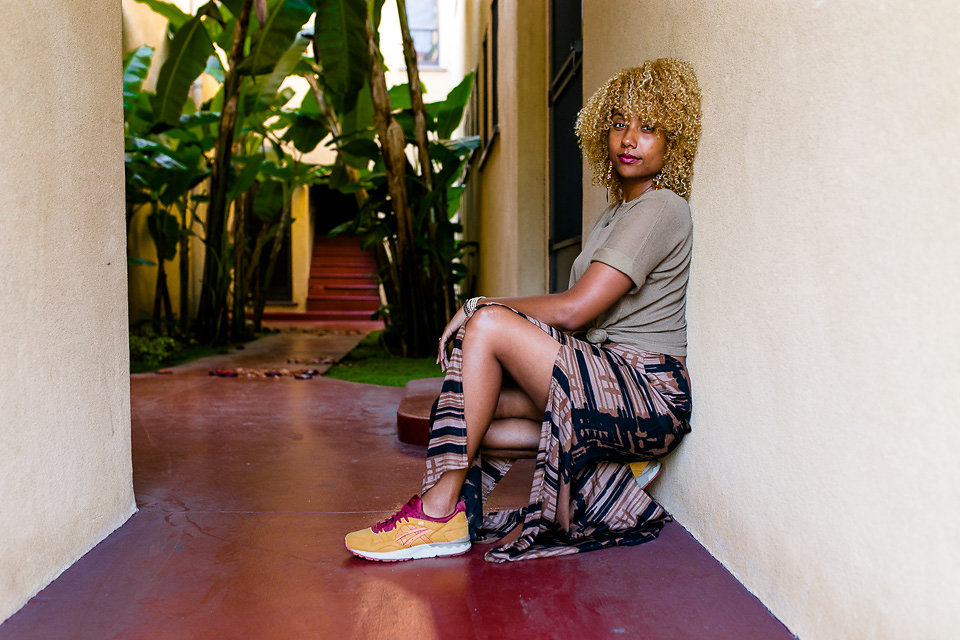 But nonetheless, something special emerged when even the daintiest of ladies started rocking their tennies with their new spring maxi.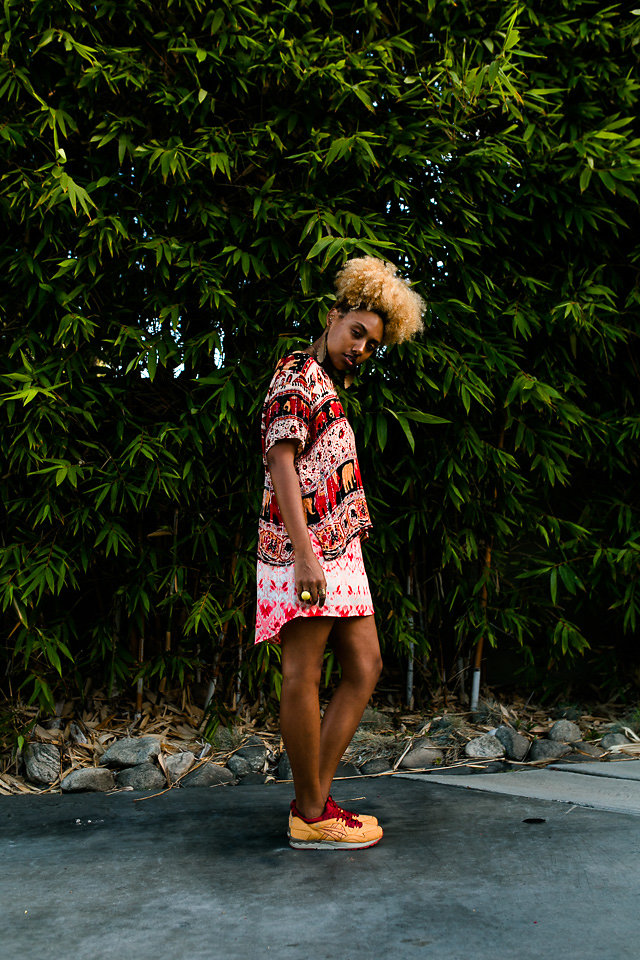 How is FF different from Athleisure?
I look at Fit Femme as a small, but very important subcategory of Athleisure. Typically, an Athleisure outfit is the combination of sneakers with sportswear items like leggings, jeggings, joggers or sweatpants. And to take this look a step up from casual, add in some nice jewelry, a trench coat, a button down shirt, or even a blazer. Combining these fancier pieces allows us to wear Athleisure to work, to dinner, on a date and many other semi-casual occasions.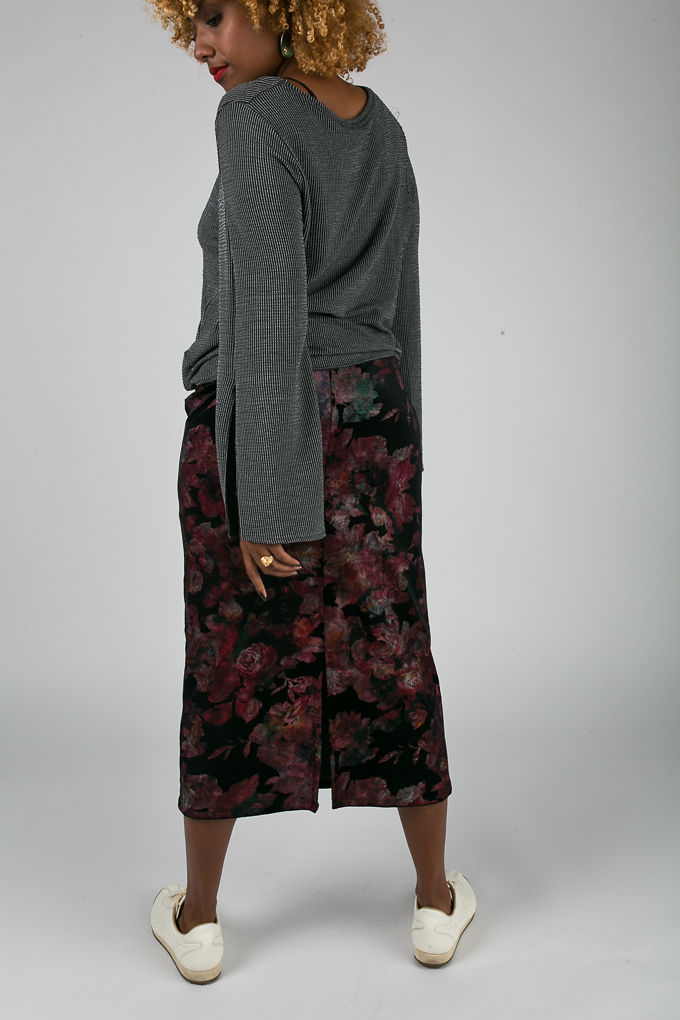 FF on the other hand is heavily influenced by femininity rather than the athletic inspired look. From pencil skirts to floor length a-lines, our feminine frills that we normally wear with sandals or high heels have now turned into one of the coolest things to wear with sneakers.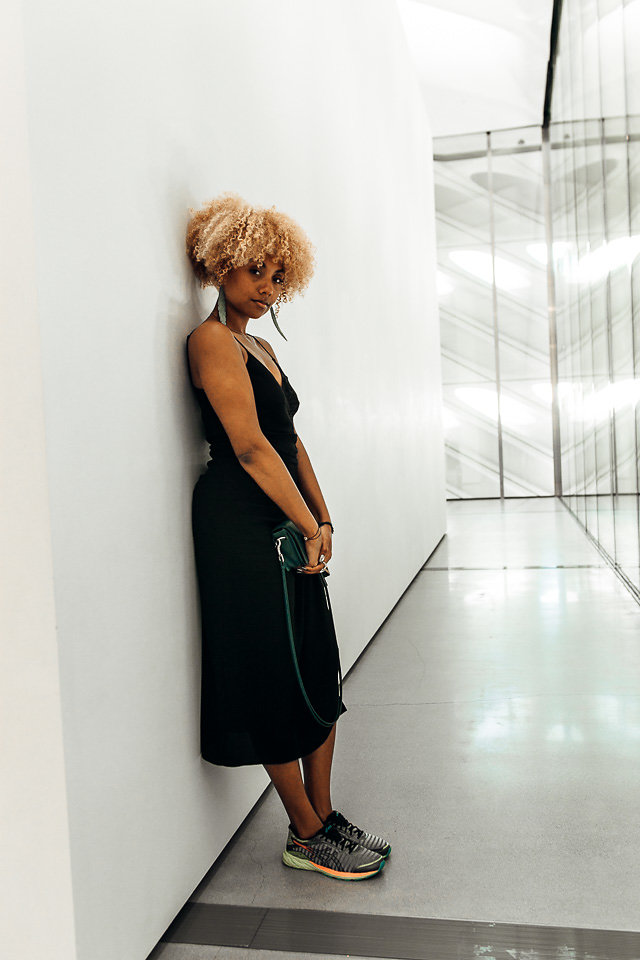 Is FF a trend or will it live on forever?
Well, as much I would love to say that FF will last forever, nothing lasts forever. I do believe that the concept will continue to evolve, being that it is very popular amongst women who are becoming more comfortable with trading their girly flats for a cool sneaker. Not only for comfort reasons, but also style.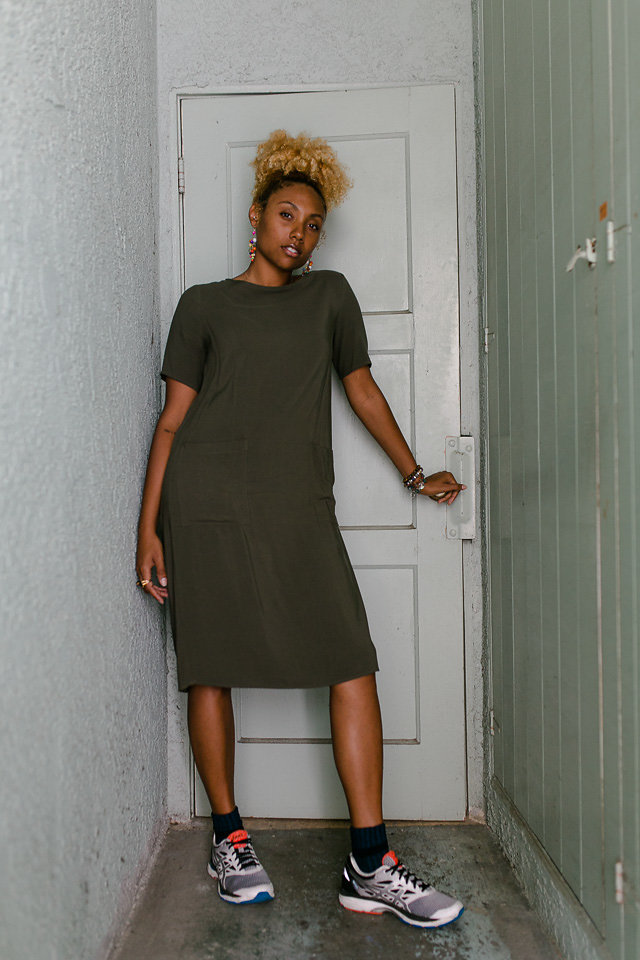 See How To Wear Slacks & Sneakers Here!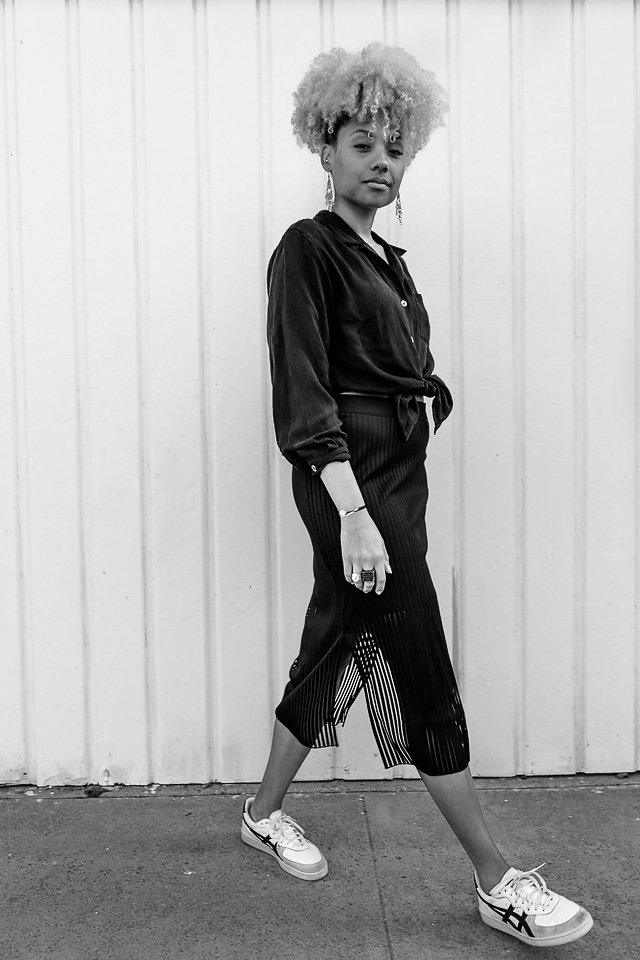 And to piggy back on that statement, cool sneakers are continuing to get cooler. There is something for everyone in the sneaker world these days, and finding a pair that suits your comfort, style and personality is becoming easier as time goes by.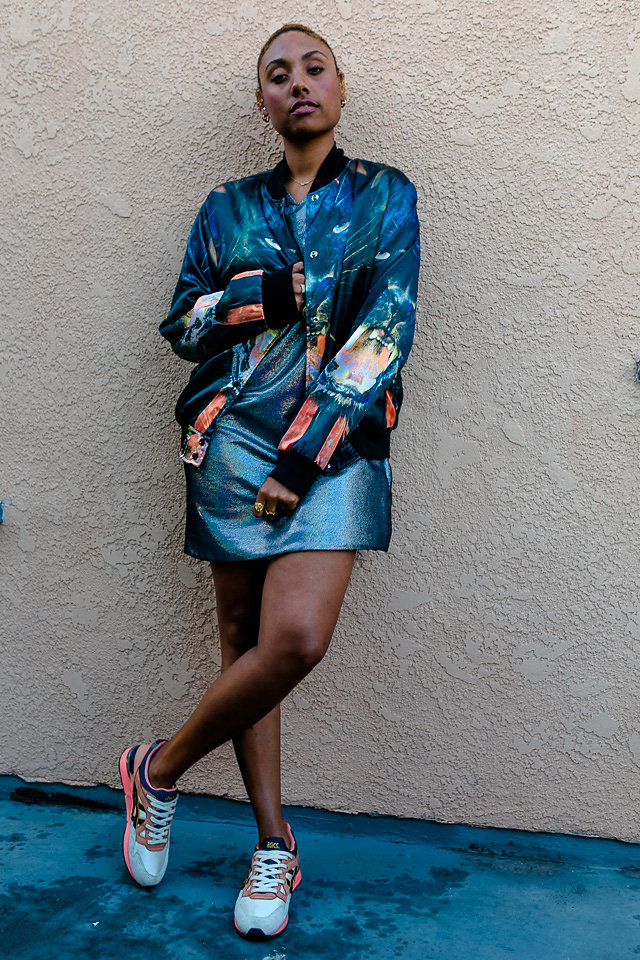 I can however, imagine a time when women no longer wear dresses and skirts as often as they do now. Hence, the idea of FF could become less popular. But as of now, who knows? I guess we will just have to wait and see. But in the meantime, I'll be combining my sneaks with all my favorite lady threads until my heart is content.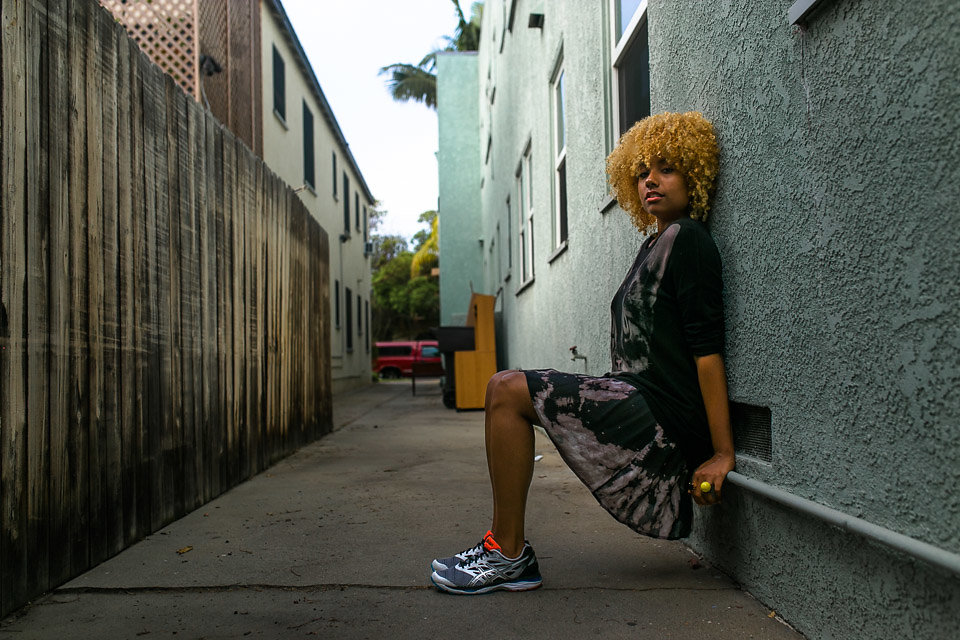 Check out the AMAZING Fit Femme Pinterest board for even more Fit Femme outfit ideas. Seriously, so many good outfits in there.
Enjoy more Fit Femme looks below.
-KayGood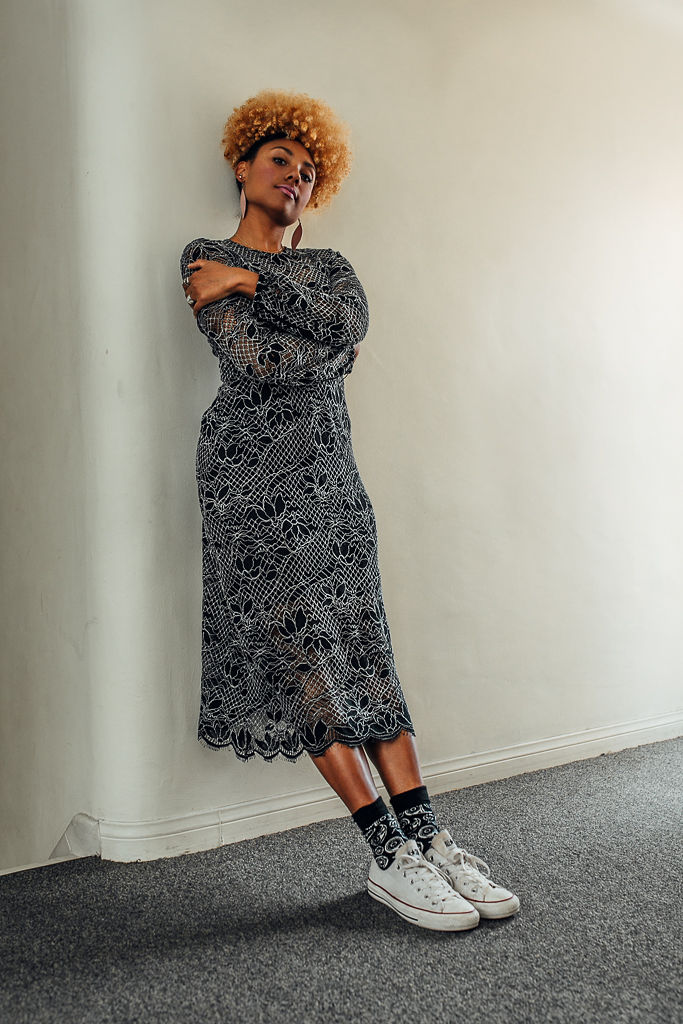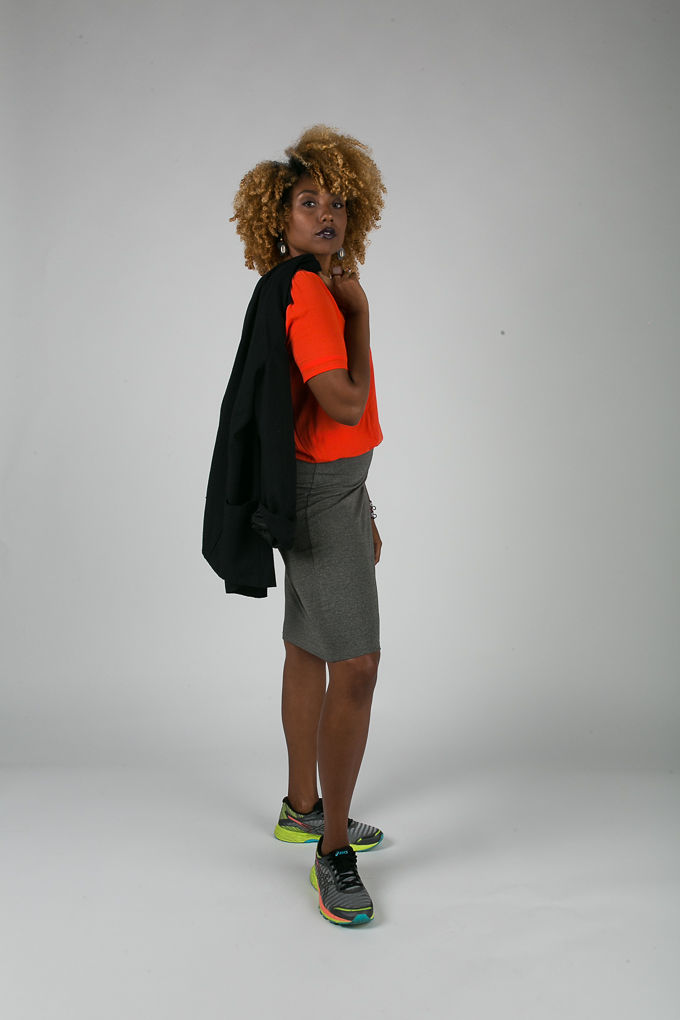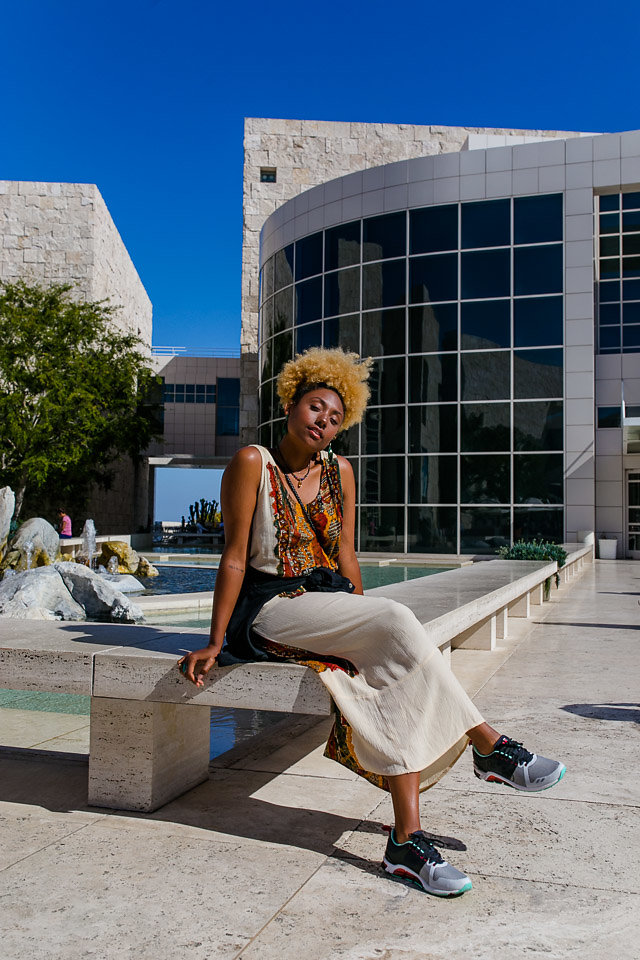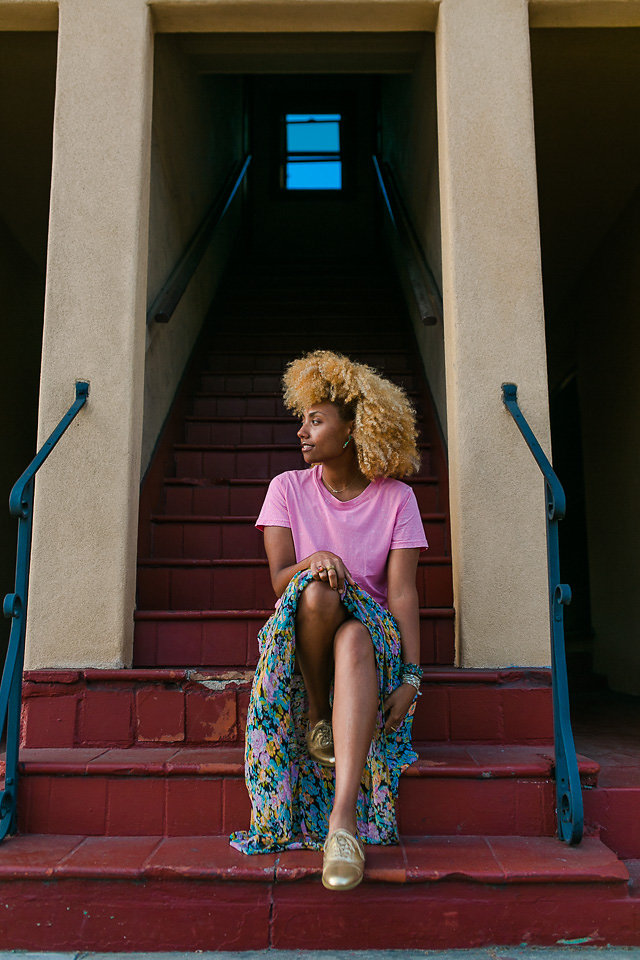 See What to Wear to Work Outfit Ideas Here!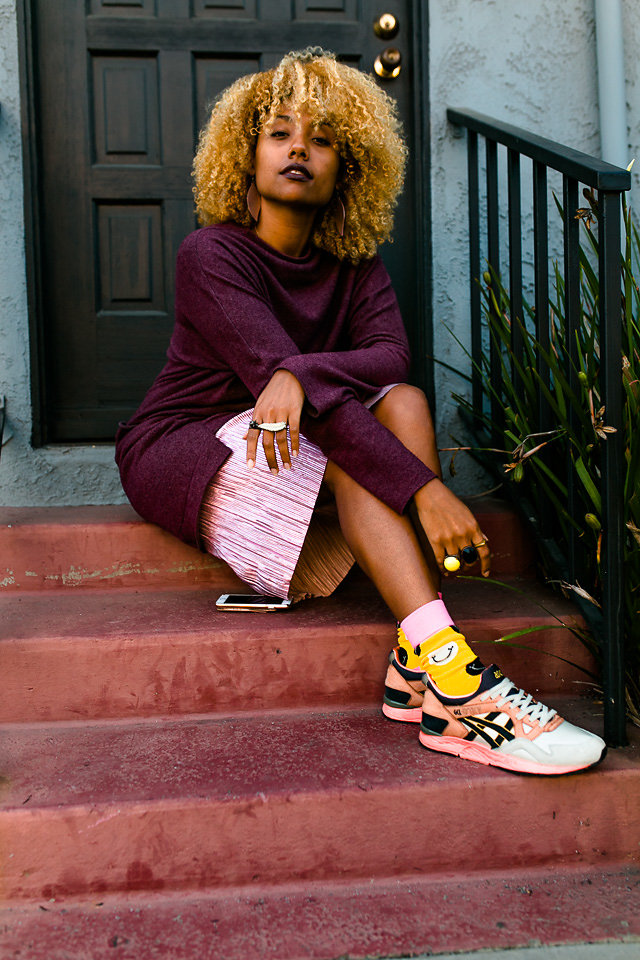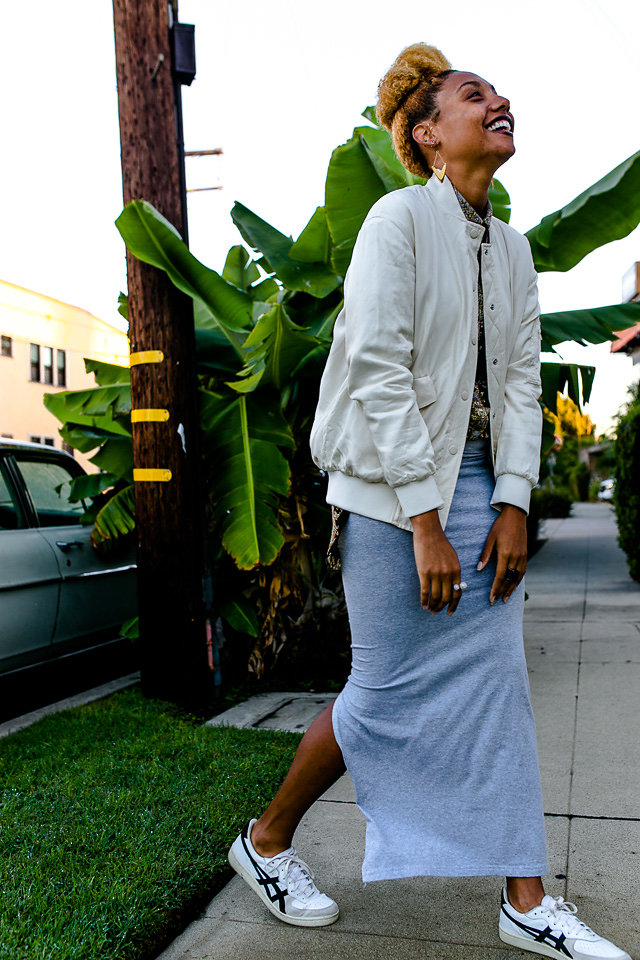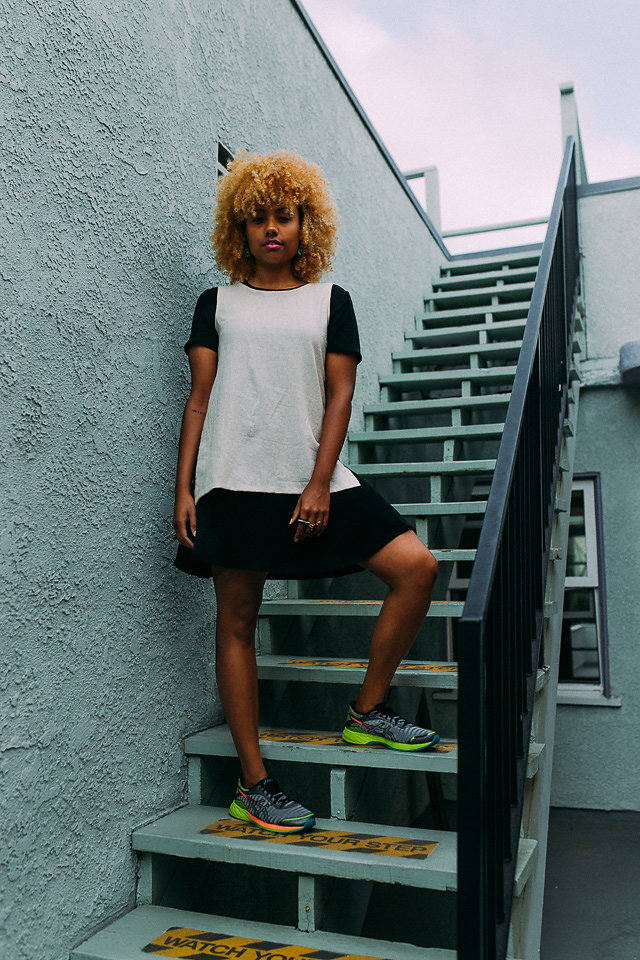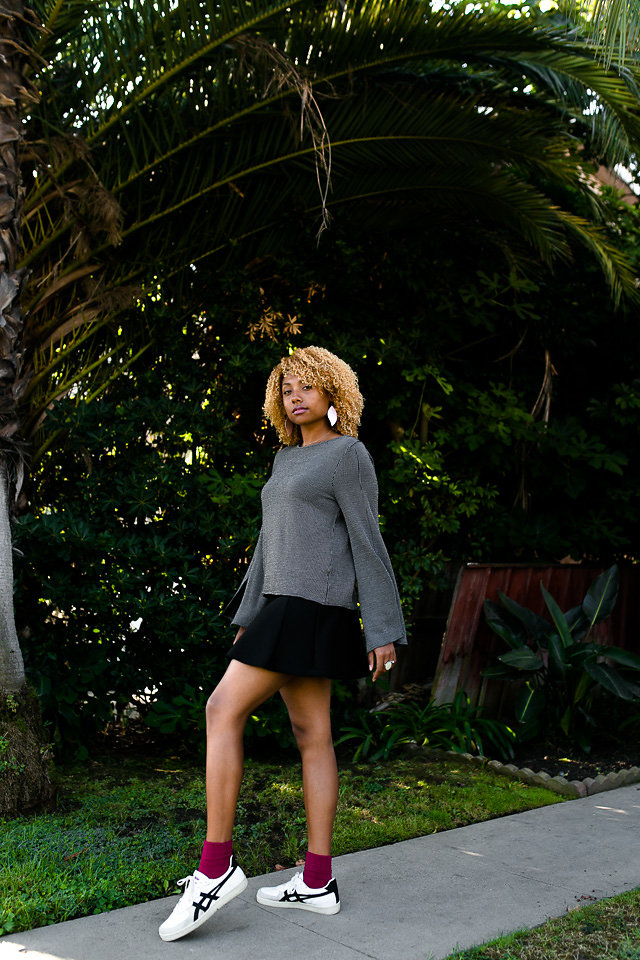 See 10 Easy Tips for How To Shop For Clothes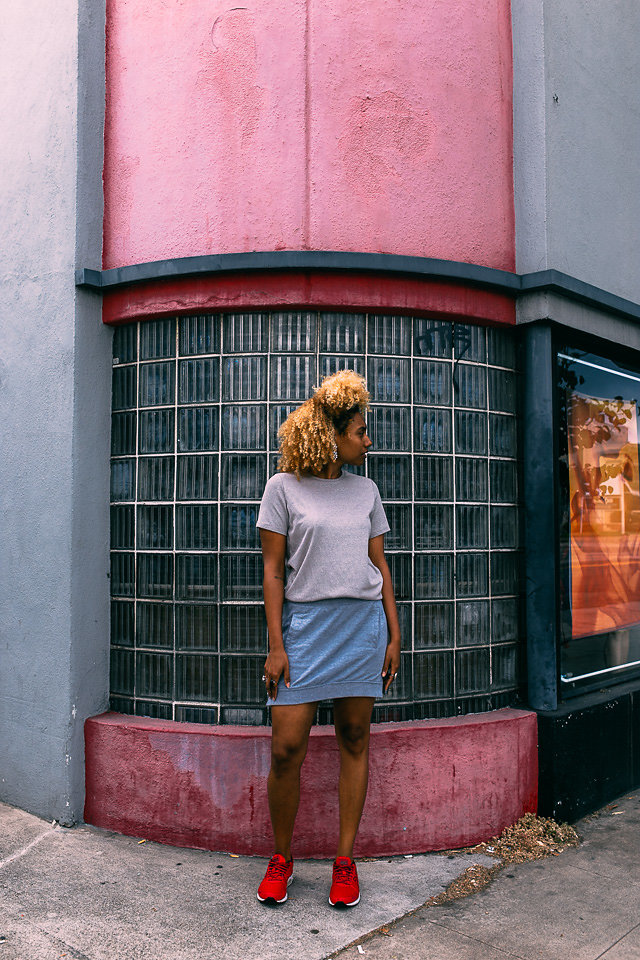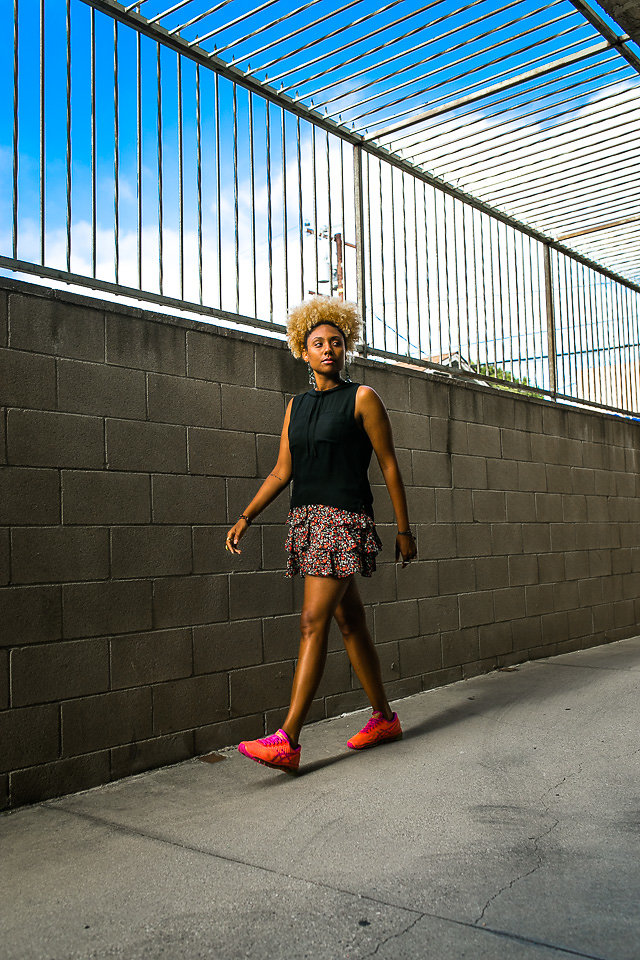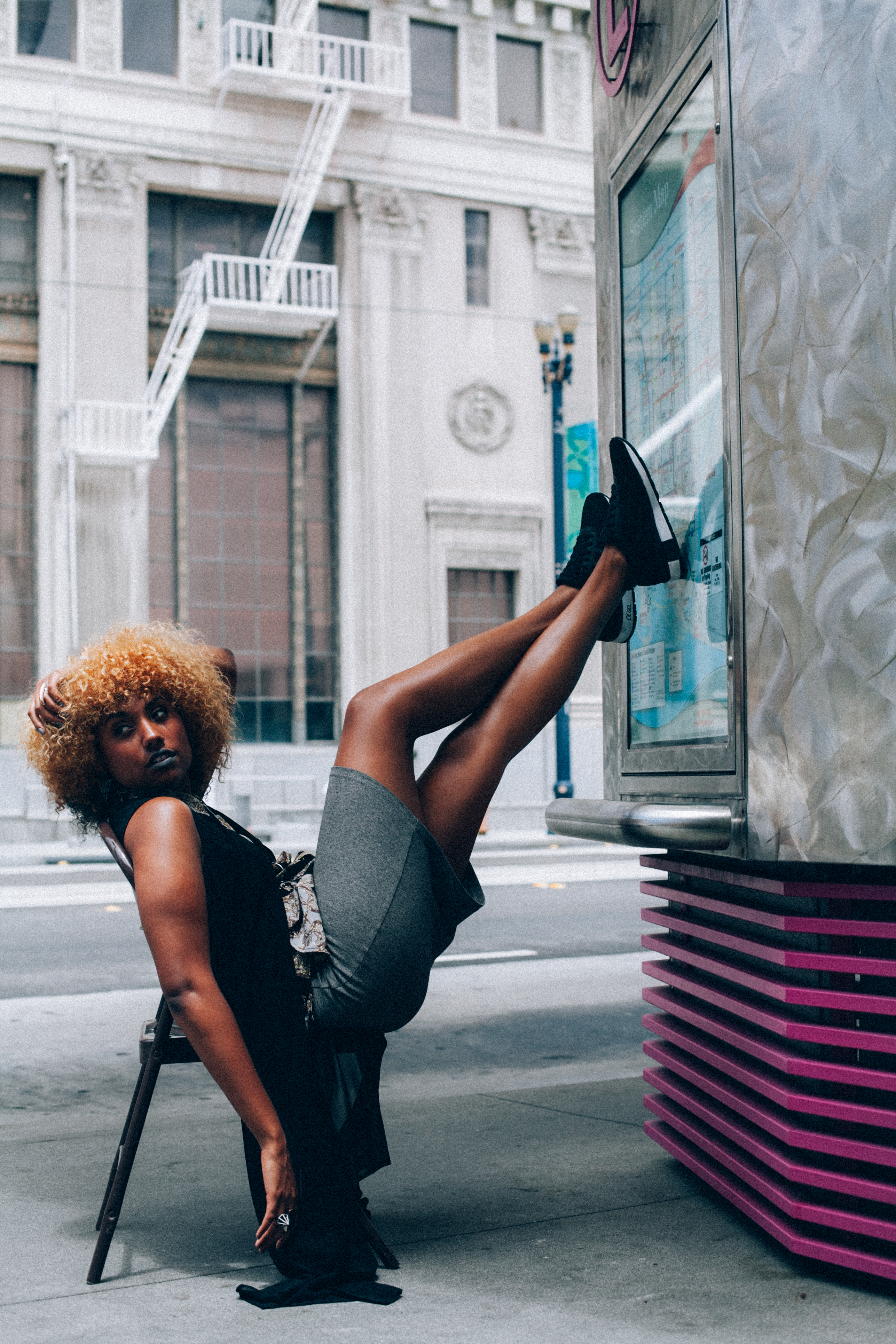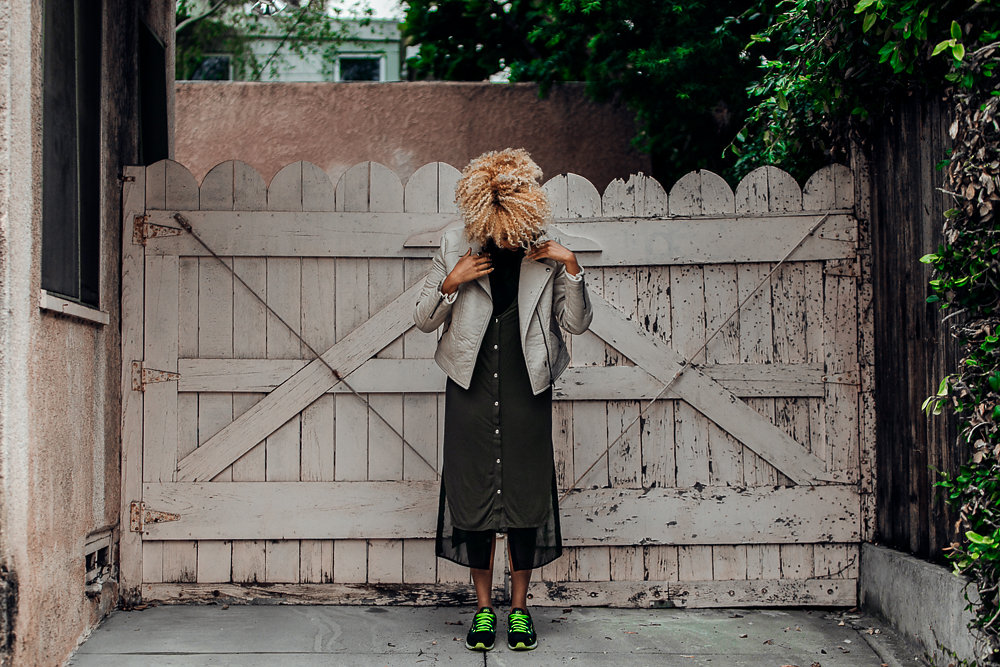 See more about Fit Femme here.