What to Wear to Work with Sneakers
Work Outfit with Sneakers
A question we always ask ourselves is, "What to wear to work today?" And these days, this can mean a variety of different things, depending on what profession we are in, or what type of company we work for. For those of us who work in a corporate setting, sneakers haven't always been the most outfit flattering or office-environmentally friendly, because of company dress codes.
In recent times though, I think most of us, (or at least those of us paying attention to clothes, shoes and fashion all the time) have noticed more acceptance towards  wearing sneakers in unexpected environments. Myself, having experience working for a sneaker company in the recent past, I have been comfortable wearing sneakers in corporate work environments for quite some time now.
With that in mind, I have pulled together 6 different work appropriate outfits, paired with sneakers, in hopes to provide some inspiration to all of you out there looking to try out this hybrid look. All 6 looks are posted in separate posts in order to provide as much detail as possible, on each outfit, for you all.
My hope is that, for those reading this, you will feel empowered to wear the clothing that you already own and wear to work, just recreating those items to coordinate with sneakers. The idea here, is that you are now able to create more opportunities to wear your favorite tennies, or have more of an incentive to purchase the pair you have been eyeing, but knew you would only have the chance to wear them on the weekends.
-KayGood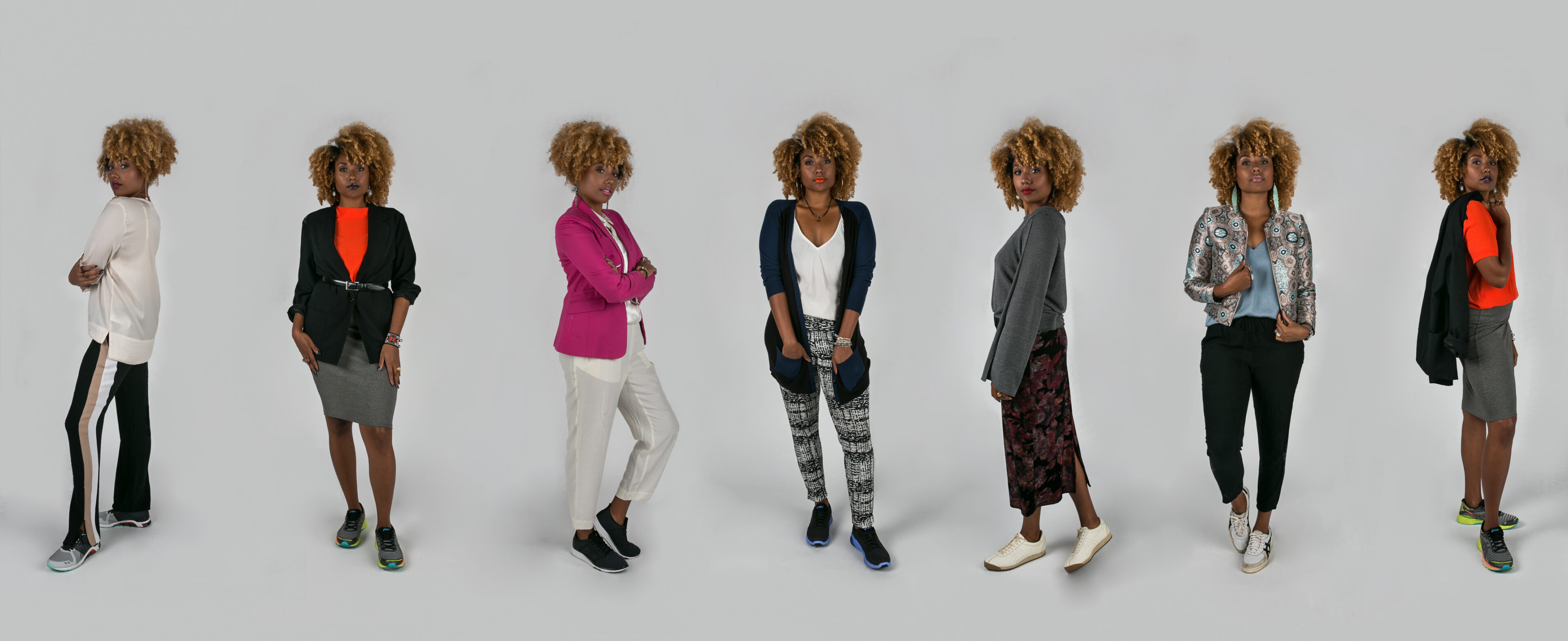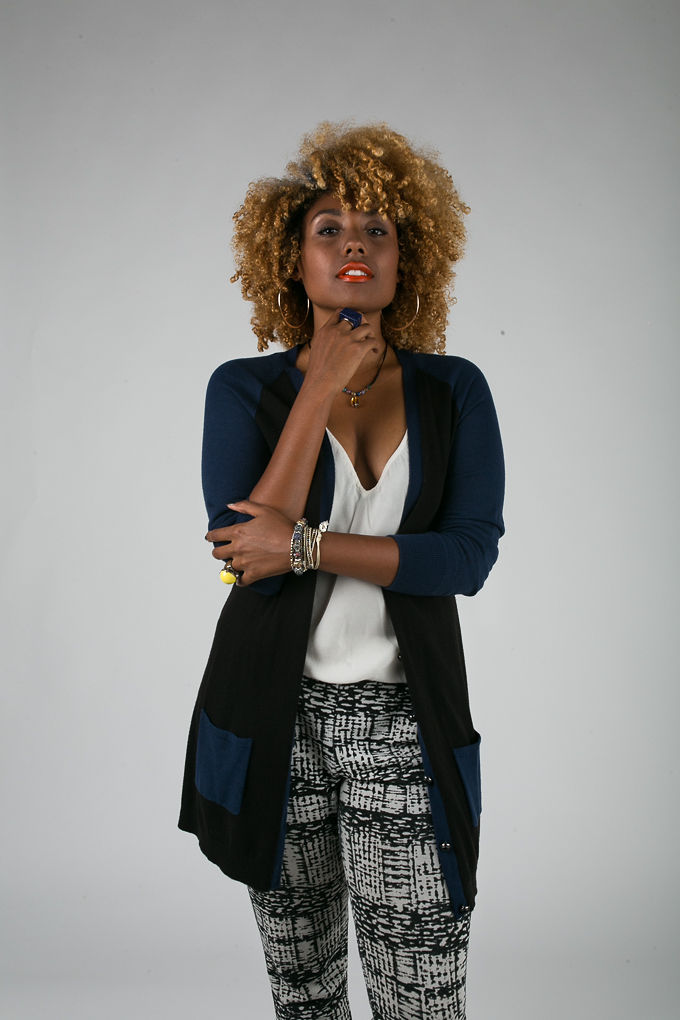 How To Wear a Similar Look
Clothing Items Needed:
Cardigan:
Cardigans are basically a staple wardrobe piece for any office setting. I'm assuming that most of us own at least one cardigan that we can use to achieve a look like this. Long or short, it is your preference. I chose long because this is what I already own, and the color coordinates with the sneakers that I wanted wear. Let your criteria be based on what clothing you already own and your personal preferences.
Ankle Pants:
Choose a pant that gets narrow at the ankle to give the illusion of a jogger pant. Sneakers go well with joggers obviously, so this is my take on a more dressed up version. I chose a printed pant because it's fun, but if you don't have printed pants, you can wear a black or white version. Even grey would work!
Sleeveless Blouse or Camisole:
Any simple white or off-white/cream colored top will work. I think sleeveless tops feel the best worn with cardigans, but if you only have white tops with sleeves, that will work just fine. Also, my top has a low v-neckline, but you can wear any type of neckline you prefer.
Jewelry:
Coordinate based on your personality and preference. =)
Sneakers:
Depending on the color of your cardigan, choose a dark colored shoe with a pop of color that either coordinates with your cardigan or pops off of it, to make a statement. I have chosen a pair that sort of matches with my cardigan.
See more work outfits here.