How To Wear: Pattern Printed Pants
3 Tips For Choosing The Right Pattern Printed Pants For You.
Say that 10 times fast! Pattern printed pants are awesome for a few different reasons. Not only are the eye catching, but they have the ability to take a simple outfit to the next level with ease. Just choose a basic top, some sandals, sneakers, (or high heels even!) and throw on your printed trousers for an elevated look.
The trick with pattern printed pants is to choose the right printed pants for YOU. A printed pant that you will enjoy wearing throughout many seasons and many years. Here's 3 tips on how to choose the best pattern printed pants for your personal style.
1. Choose a print that you naturally gravitate towards.
Often times we buy items with a print because it is trending at the moment. But just because something is trending doesn't mean that you REALLY love the print. Find a print that you genuinely like, and wouldn't mind wearing on your body many times over. Invest in a print that represents you and your personality. This will guarantee that you enjoy wearing the pants many times in the future.
2. Choose a pant silhouette that compliments your body shape.
Choosing a pant that flatters your body is so important. Yes, maybe the print is amazing! But if the pants don't fit you well, then what's the point? You're simply going to wear them once, and then leave them hanging in your closet for months or years before you consider wearing them again. And then, when you do decided to wear them, they will probably be deemed "around the house" pants. What pant silhouettes look best on you? Wide leg? Cropped pants? Joggers? Culottes? Tapered leg? There are options!
3. Choose a print with colors that compliment your skin tone AND your wardrobe.
Theres nothing worse than having a pair of cute pattern printed pants in your closet, that don't match or go with anything! Sure, maybe those tropical colors really caught your eye in the store, but as soon as you got them home, you couldn't figure out what to wear them with! Now you're back in the store looking for a top to go with, spending more money- and probably rushing to buy something else that you don't truly love. Do yourself a favor, buy a print with colors that will looks great on you and will compliment the clothes you already have. That's truly how you #WearWhoYouAre. As you see in this post, I made it easy on myself and bought the printed pants in black and white. I have two additional printed pants, also in black and white for this same reason!
All of this to say, everyone can find and benefit from having a pair of printed pants in their wardrobe. We just need to make sure that we are purchasing the right ones for our personal style. I hope this was helpful!
Outfit details provided below.
Enjoy!
KayGood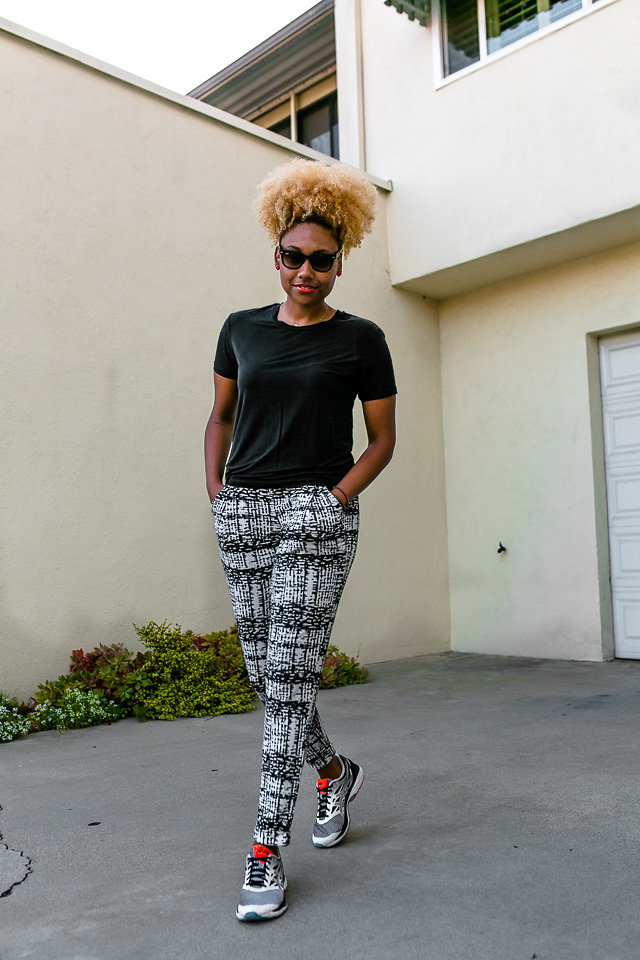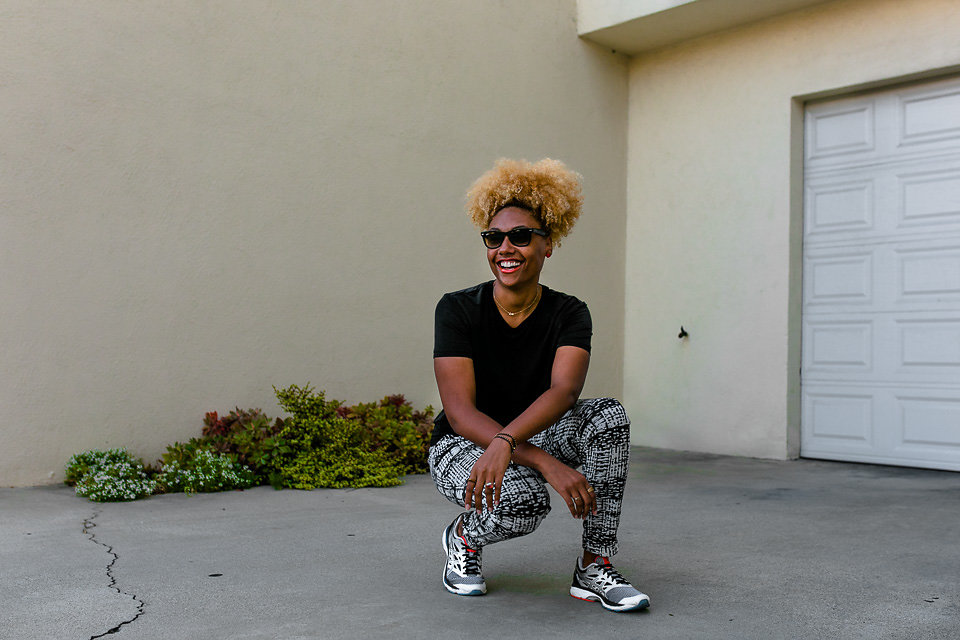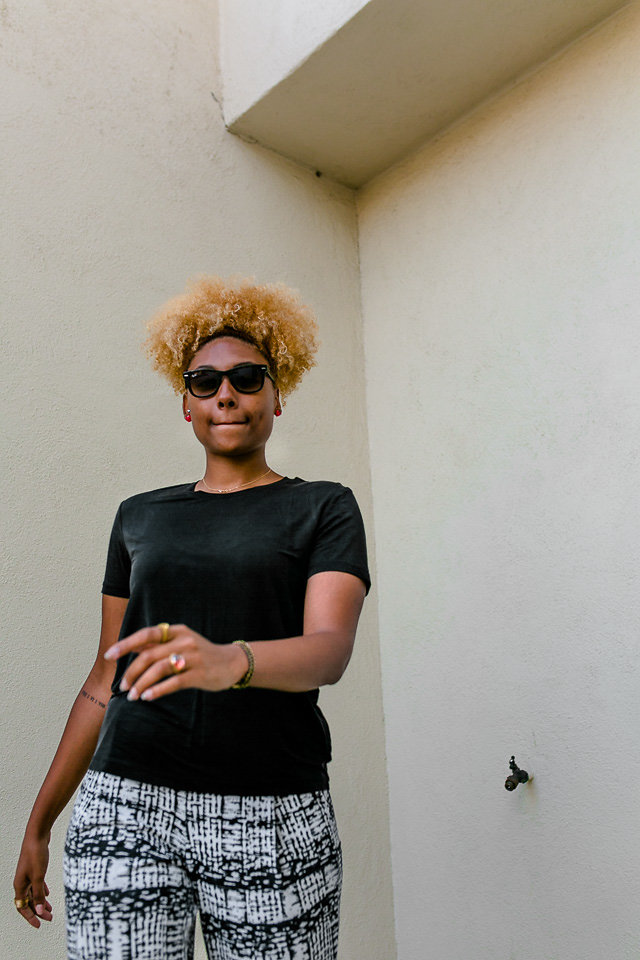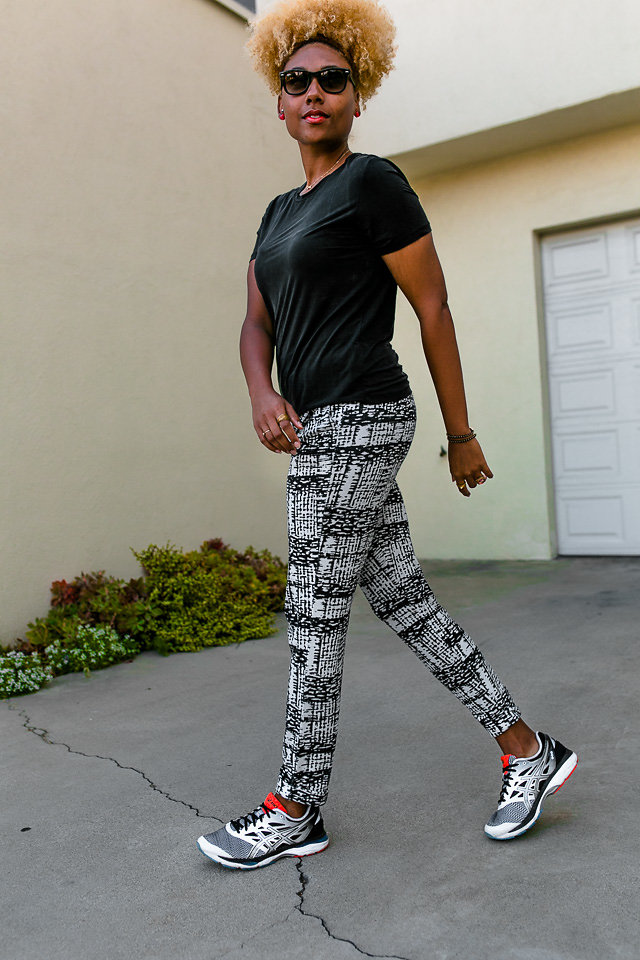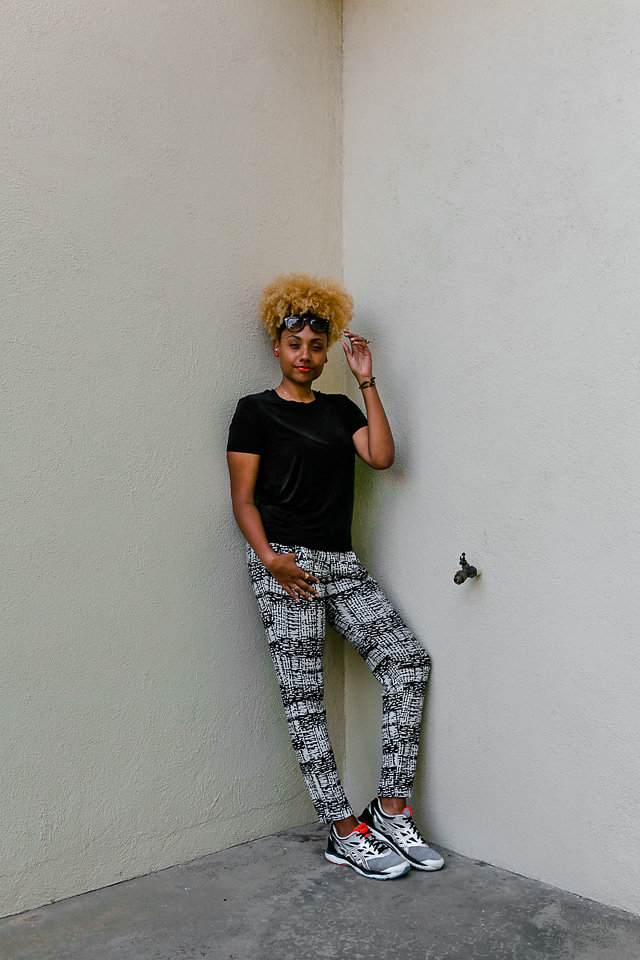 Outfit Details:
Shirt: &OtherStories
Pants: Topshop years ago
Sneakers: ASICS
* The clothes pictured in this post are not new, and may not be available in stores. The details above are to inform you of the brand or store that an item was purchased.