2018 Fall Trend
I don't know about you guys, but I am excited for Fall 2018! Fall is every fashion enthusiast's favorite season because it brings out new trends, new colors and the ability to wear more than just shorts and a tank top. One of Fall 2018's biggest runway trends, which have already begun to trickle down into all levels of fashion, is Animal Print. In this post, I am going to show you 3 outfits, wearing the same Animal Print camisole, in different ways for the fall season.
3 Ways To Wear Animal Print
Look 1: Animal Print + Cargo Jacket
Leopard print with brown and black tones always goes well with army green and red color ways. This look can be dressed up with metallic heels as I did here, flat sandals OR can be worn more casually with sneakers for a FitFemme look.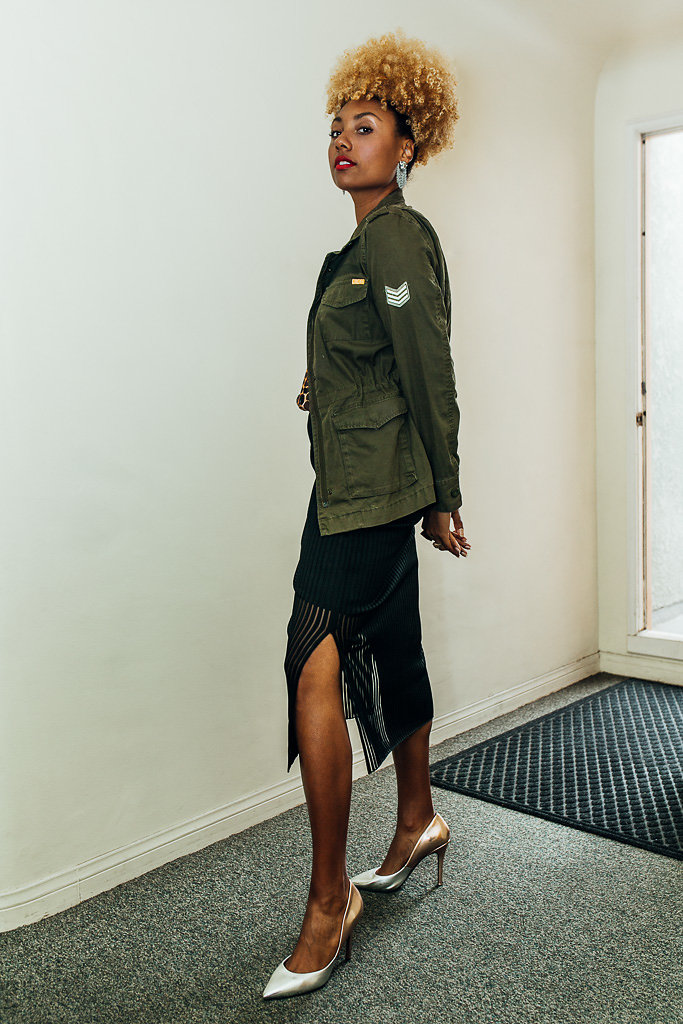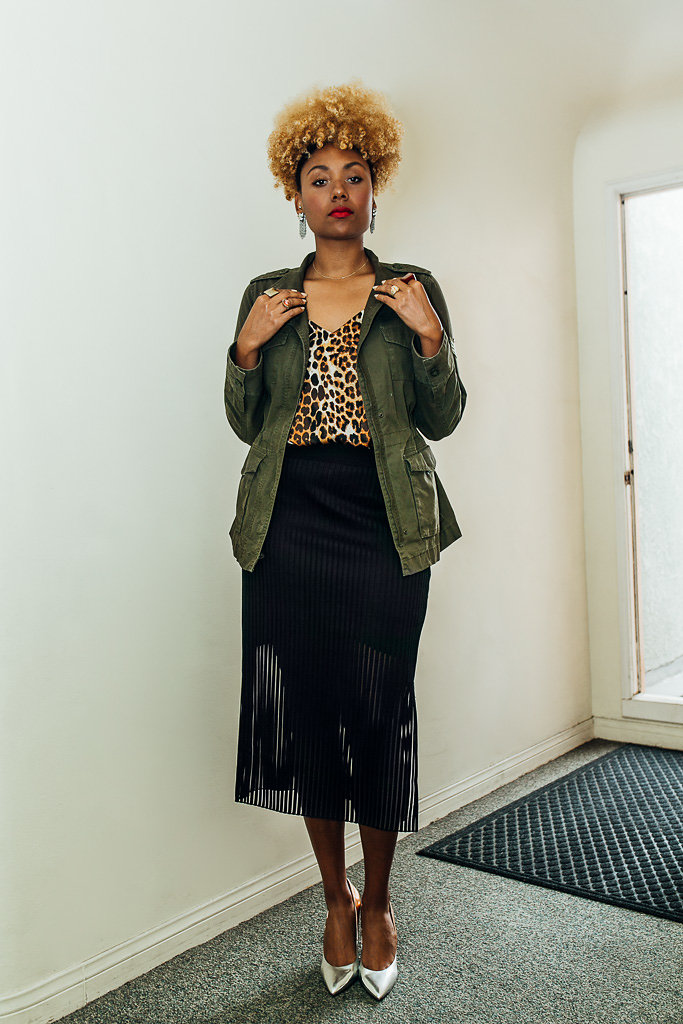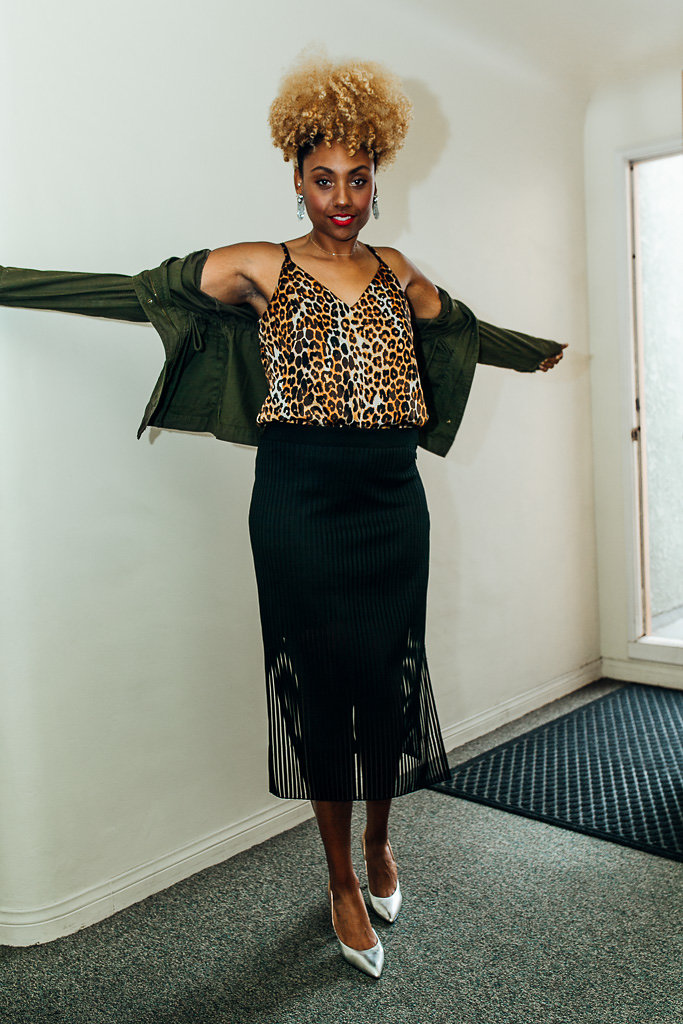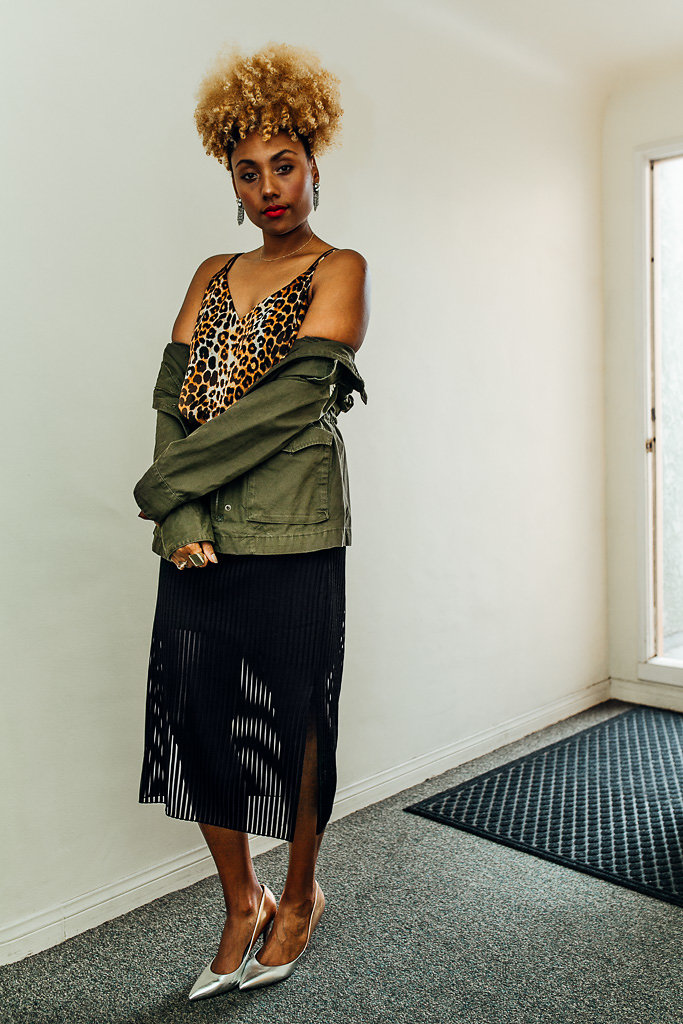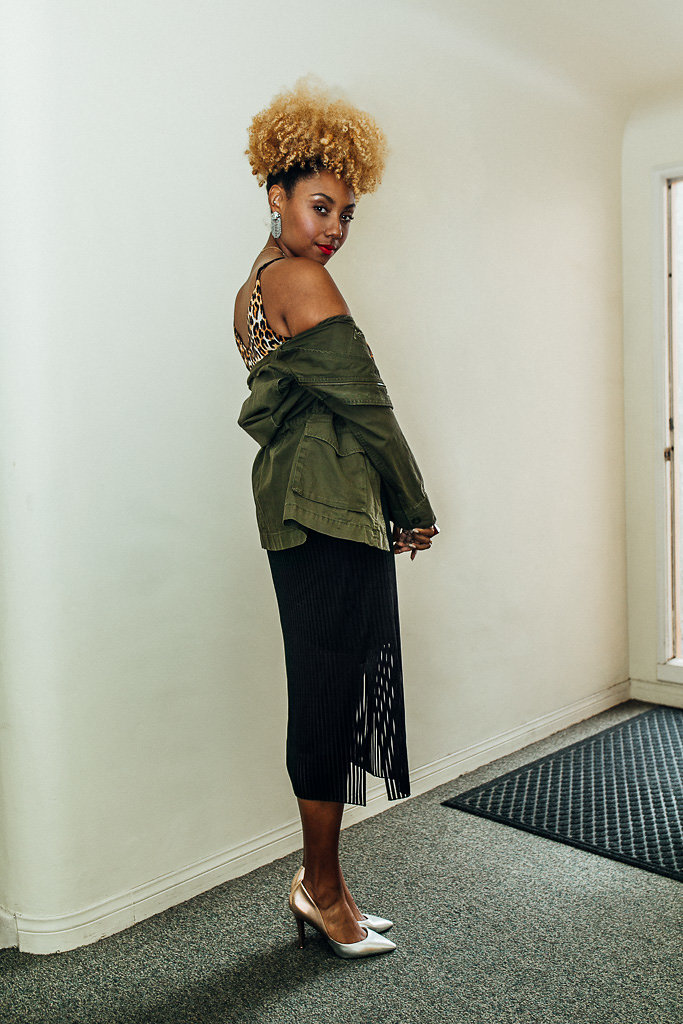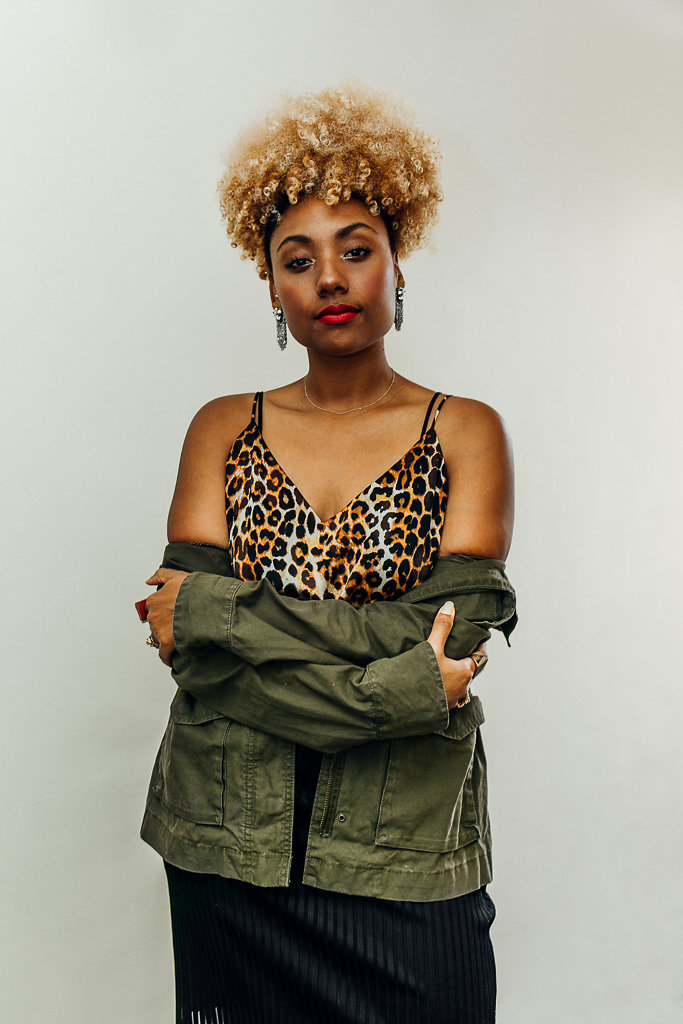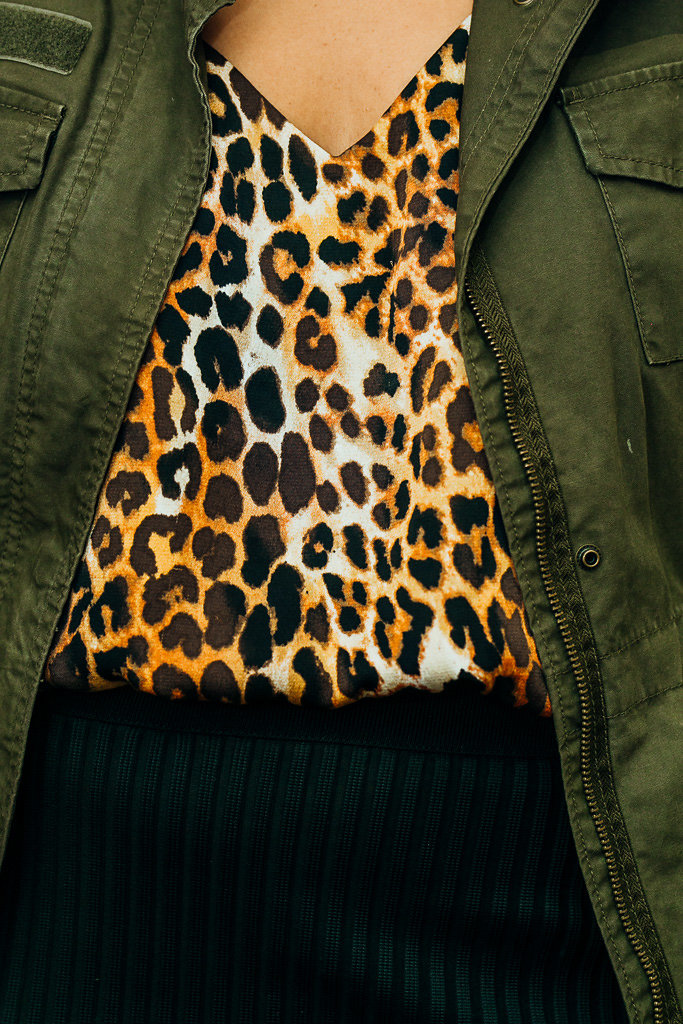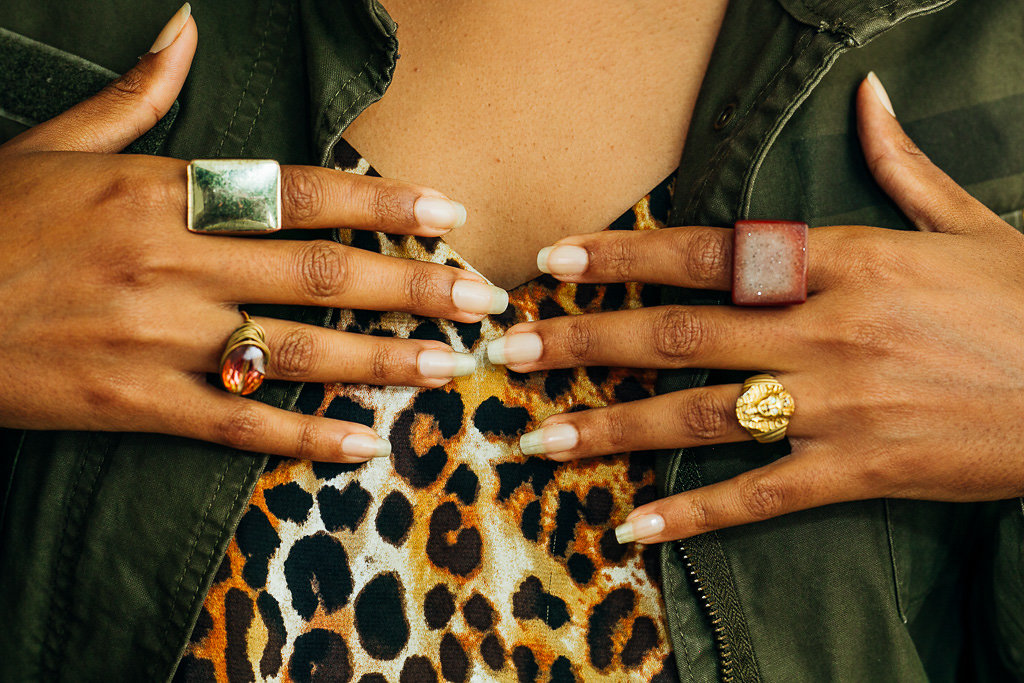 Look 2: Animal Print + White
Wearing white pants or shoes with almost any look takes it up a notch, for a more elegant and "dressed up" vibe. Adding a large, tan printed square scarf for warmth and coverage gives this look a little more personal style.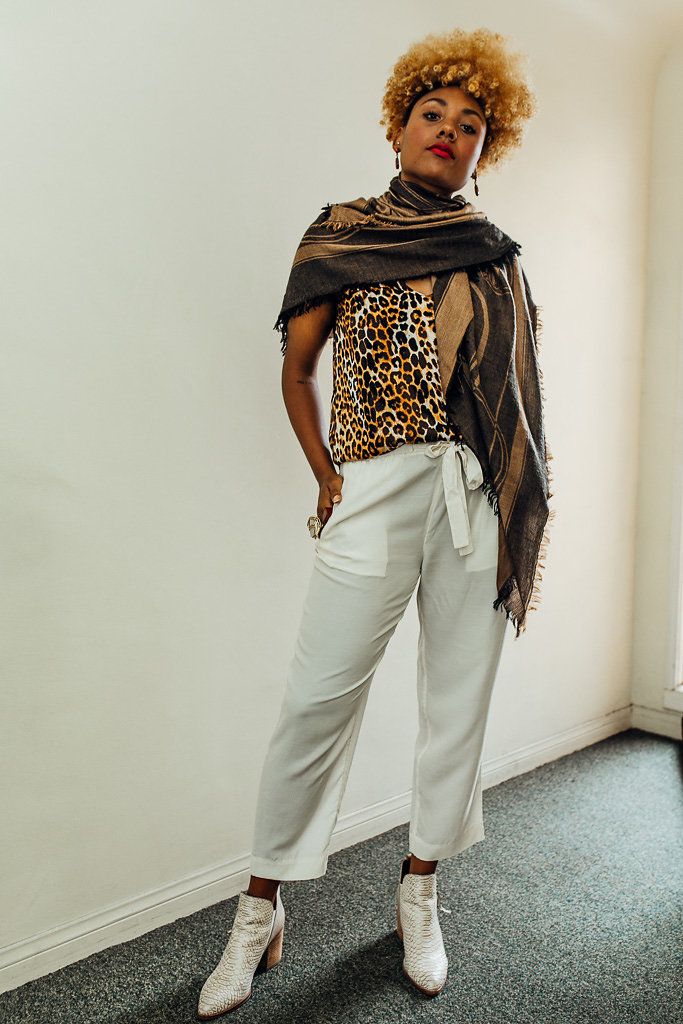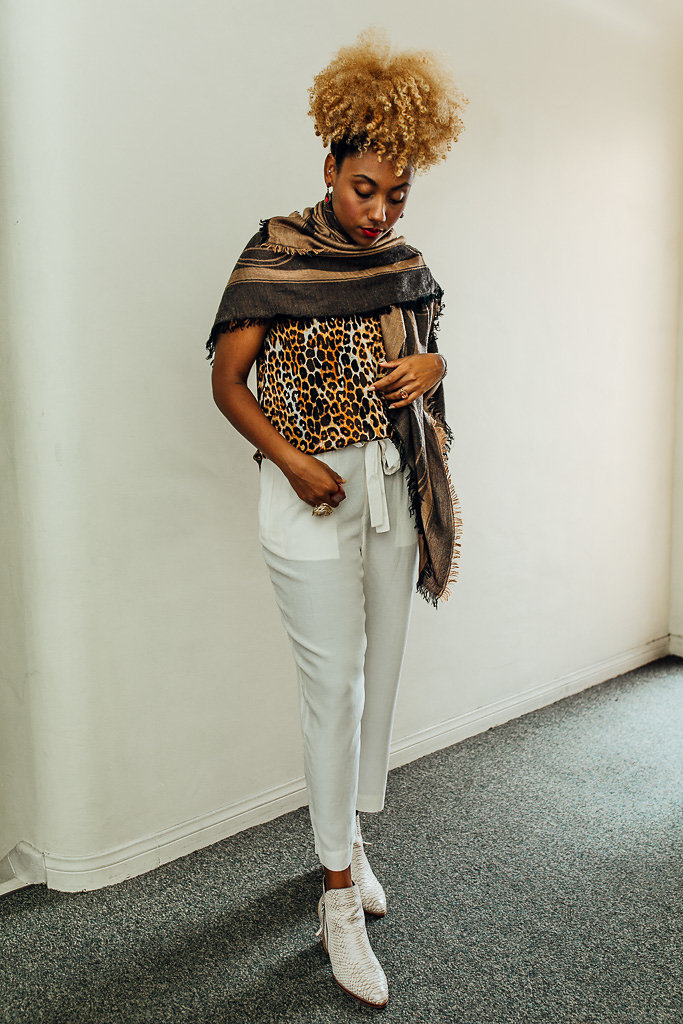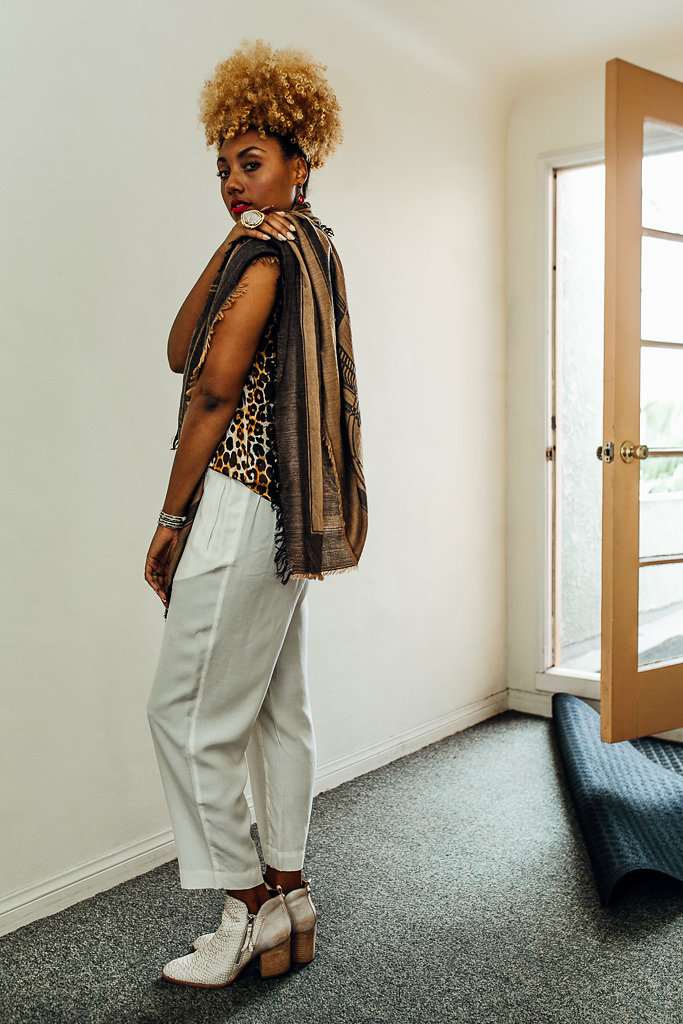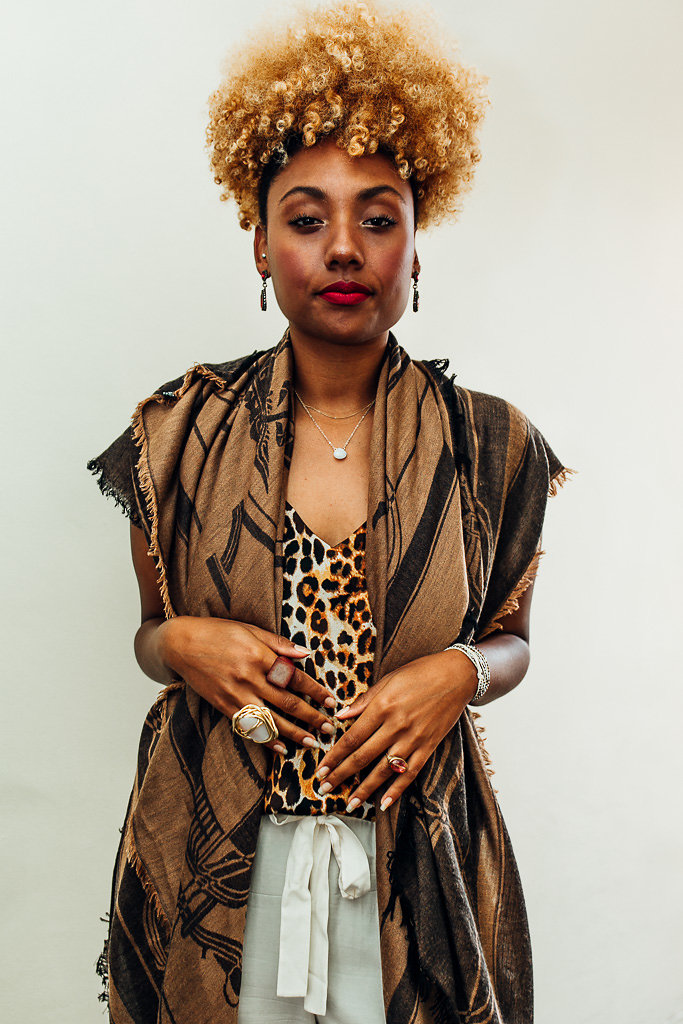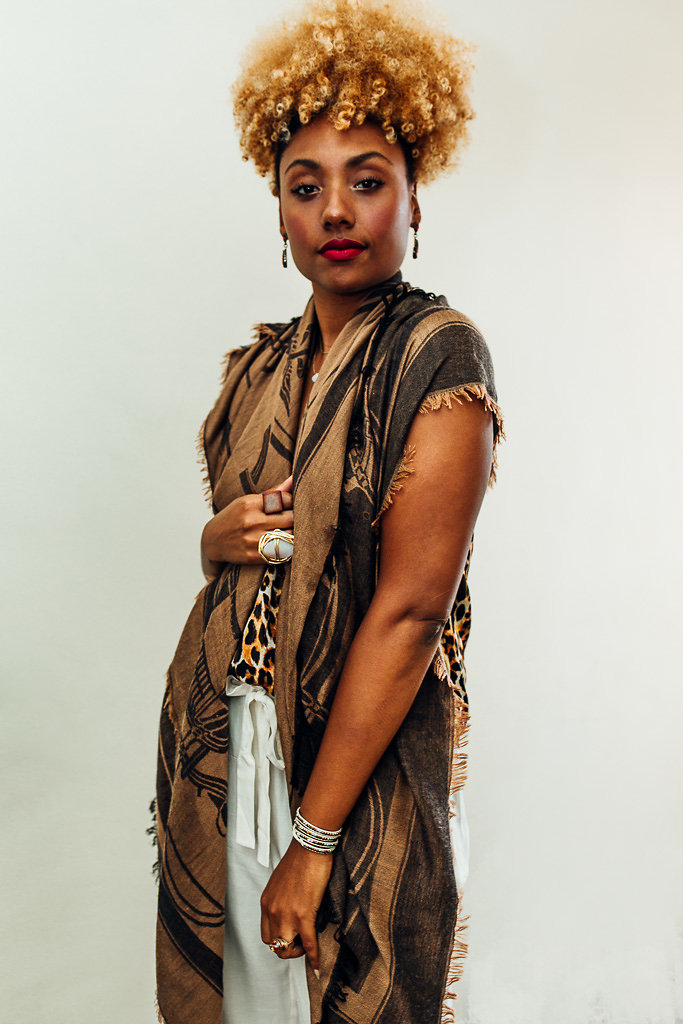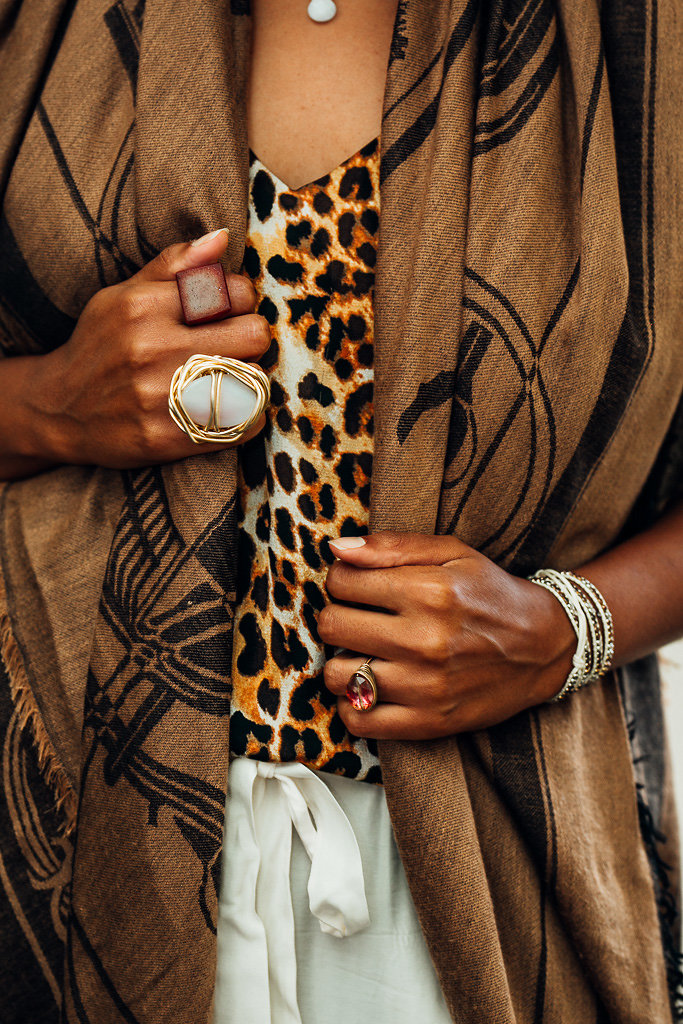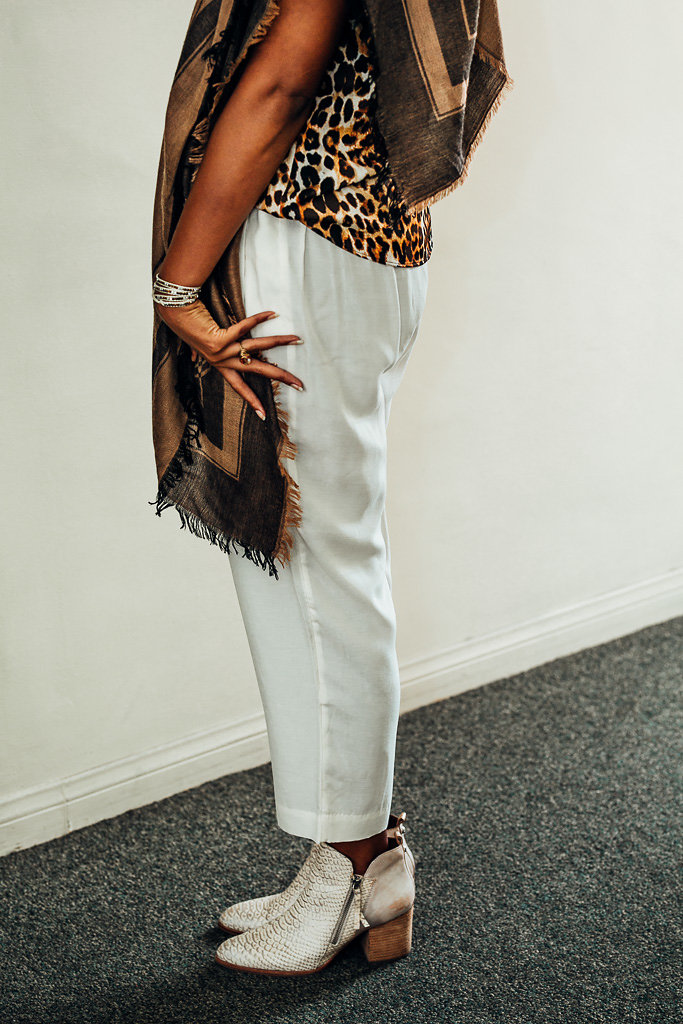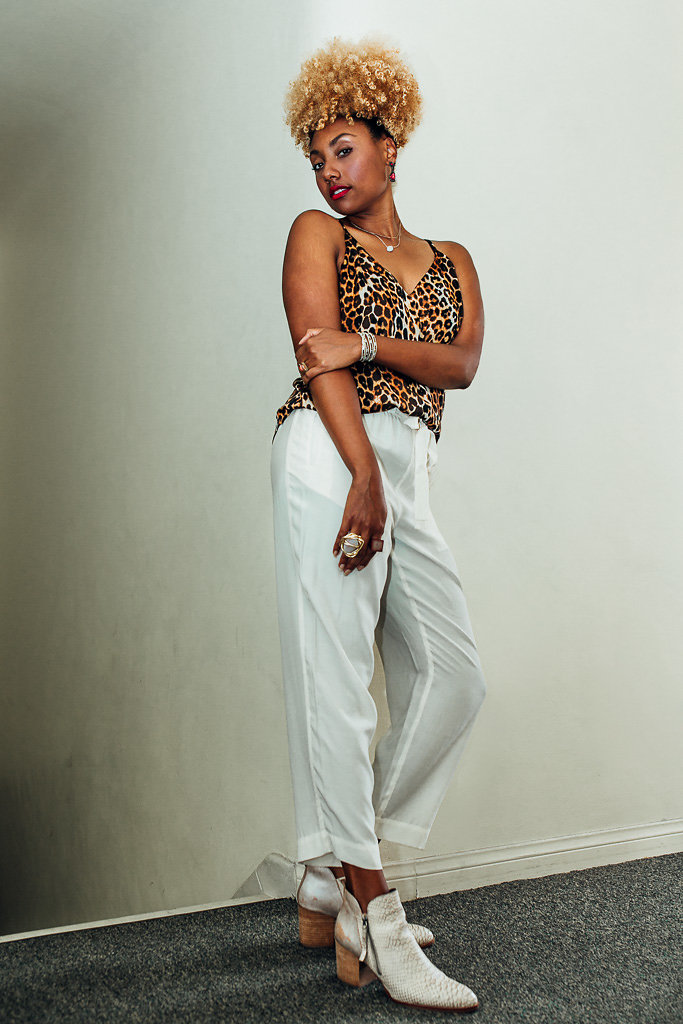 Look 3: Animal Print + Animal Print
Since it's trending, and my personal wardrobe provides the ability, this FitFemme look layers leopard on leopard. Depending on how adventurous you want to get, you can layer a different color, subtler version of the same type of animal print, on top of the more vibrant, main attraction animal print. I've seen some people layer similarly colored animal print on top of animal print for a more bold statement, which I think is really cool if that's your style. #WearWhoYouAre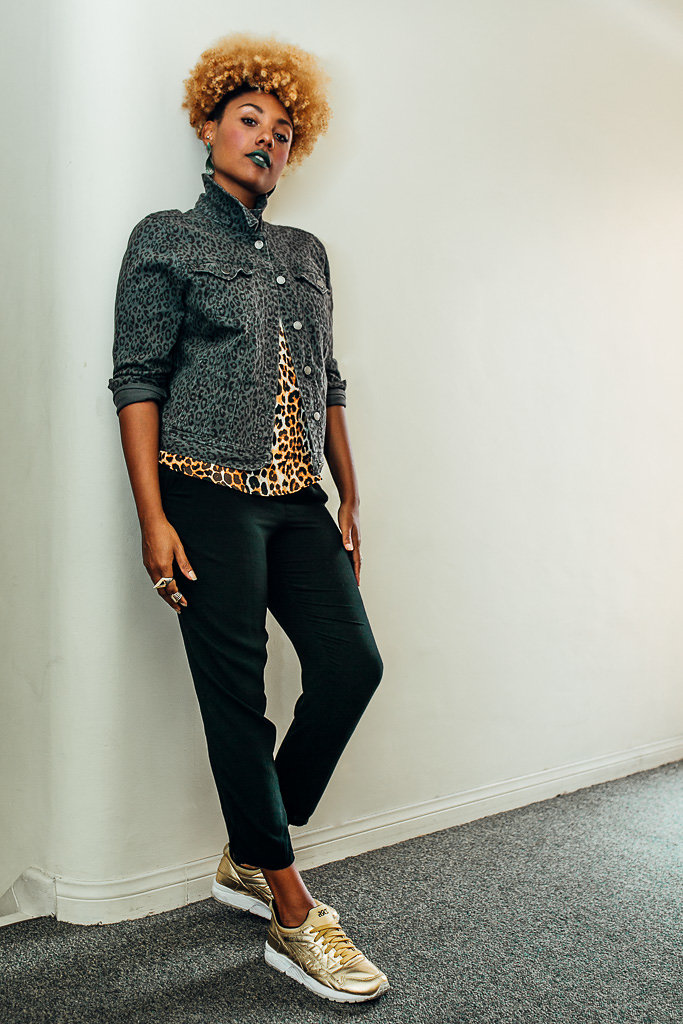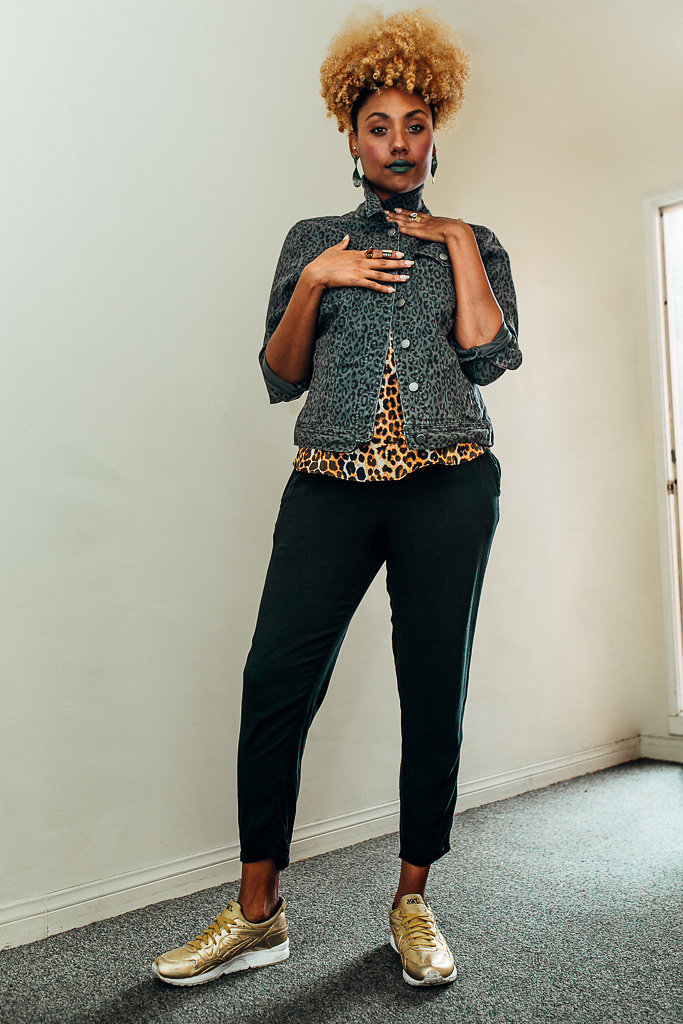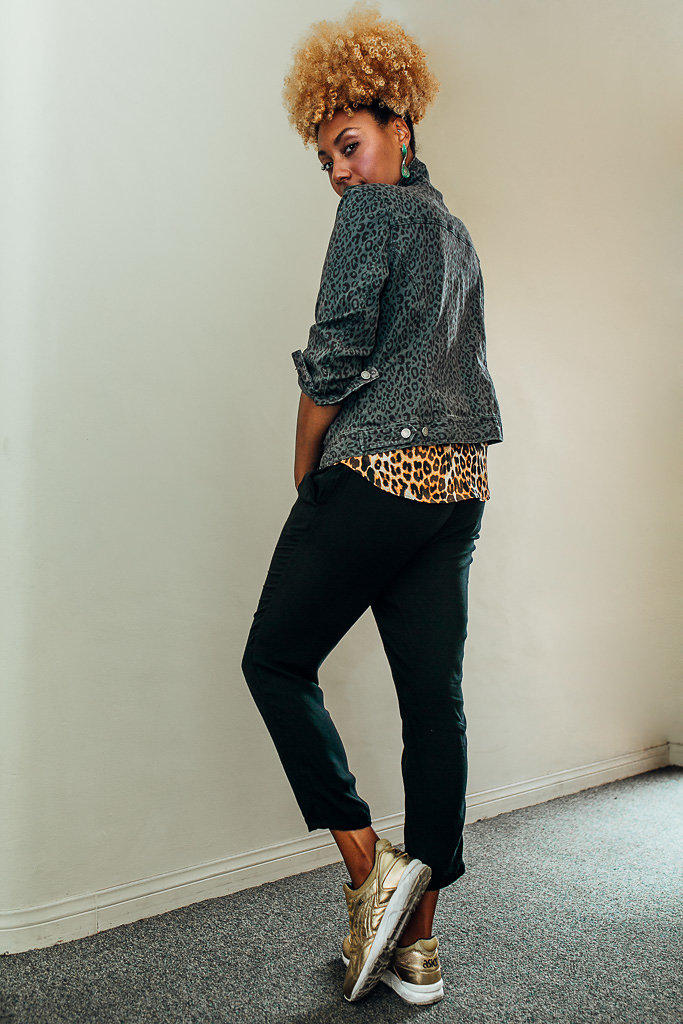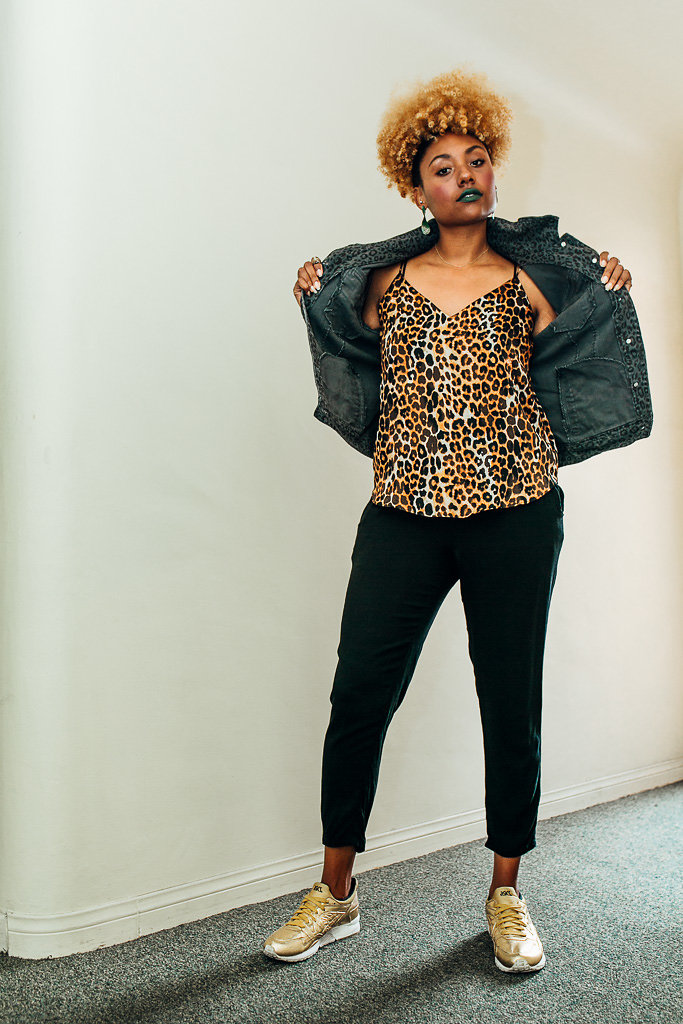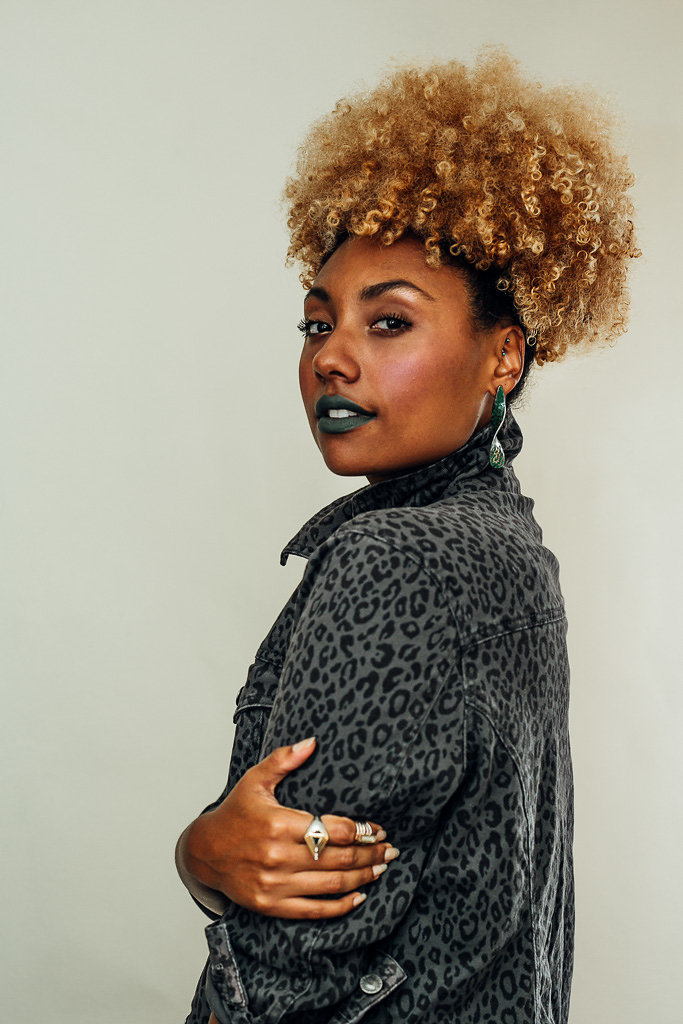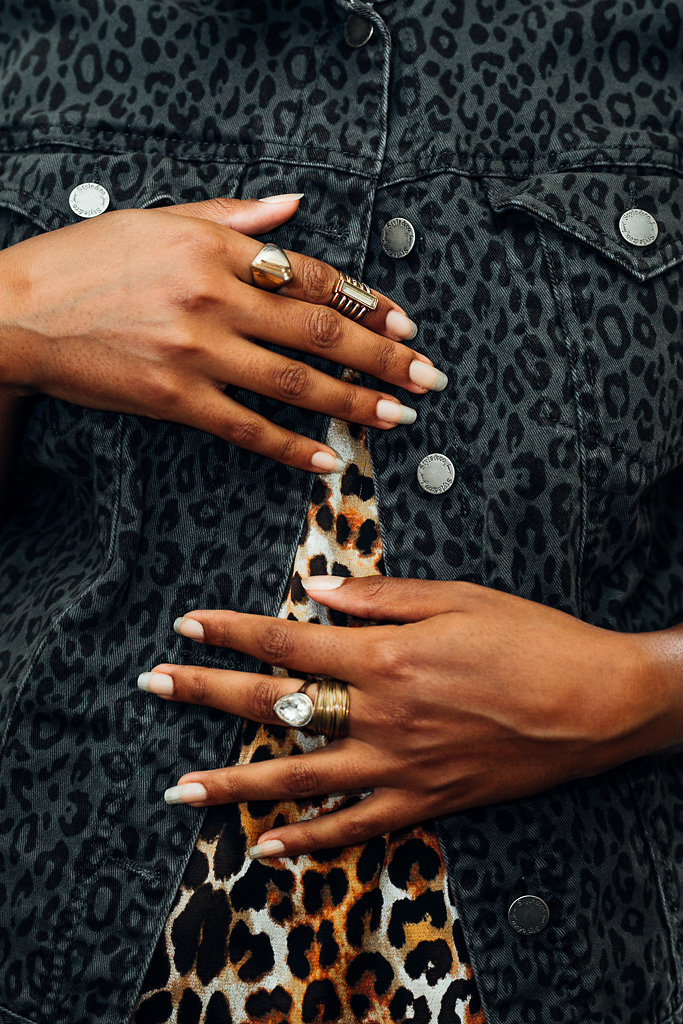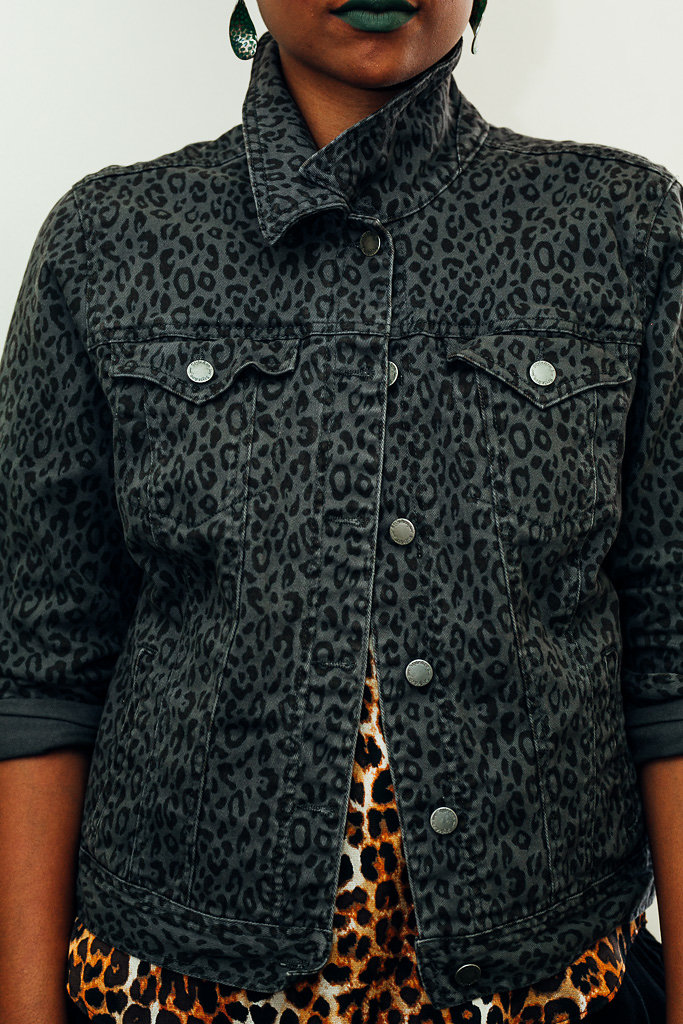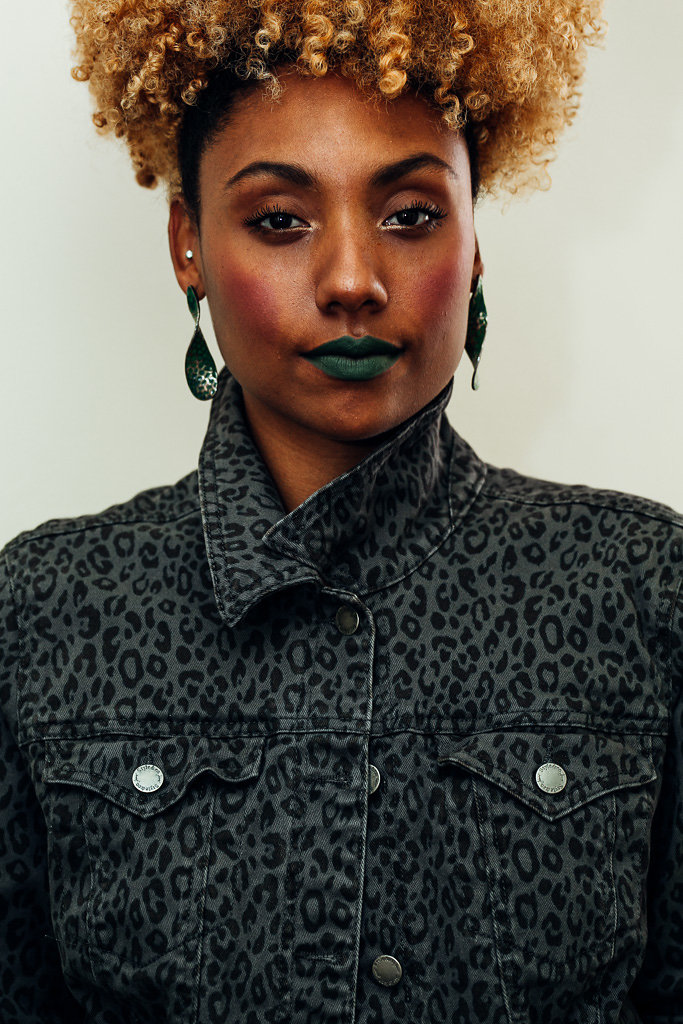 Whether animal print is trending or not, I hope this helps you rethink the prints you have sitting in your closet! Check out this link to Harpers Bazaar for more Fall 2018 trends.
Outfit details provided below.
Until next time,
KayGood
Outfit Details:
Look 1:
Cargo Jacket: Old Navy years ago.
Leopard Cami: Express
Midi Skirt: &OtherStories
Heels: Nordstrom Rack years ago
Look 2:
White Pants: &OtherStories
White Booties: Donald J. Plinar from Macy's 2 years ago
Tan Scarf: Boutique in France
Look 3:
Navy Leopard Denim Jacket: JC Penney's years ago
Gold Sneakers: ASICS Tiger
* The clothes pictured in this post are not new, and may not be available in stores. The details above are to inform you of the brand or store that an item was purchased.