What to Wear to Work with Sneakers
Work Outfit with Sneakers
A question we always ask ourselves is, "What to wear to work today?" And these days, this can mean a variety of different things, depending on what profession we are in, or what type of company we work for. For those of us who work in a corporate setting, sneakers haven't always been the most outfit flattering or office-environmentally friendly, because of company dress codes.
In recent times though, I think most of us, (or at least those of us paying attention to clothes, shoes and fashion all the time) have noticed more acceptance towards  wearing sneakers in unexpected environments. Myself, having experience working for a sneaker company in the recent past, I have been comfortable wearing sneakers in corporate work environments for quite some time now.
With that in mind, I have pulled together 6 different work appropriate outfits, paired with sneakers, in hopes to provide some inspiration to all of you out there looking to try out this hybrid look. All 6 looks are posted in separate posts in order to provide as much detail as possible, on each outfit, for you all.
My hope is that, for those reading this, you will feel empowered to wear the clothing that you already own and wear to work, just recreating those items to coordinate with sneakers. The idea here, is that you are now able to create more opportunities to wear your favorite tennies, or have more of an incentive to purchase the pair you have been eyeing, but knew you would only have the chance to wear them on the weekends.
-KayGood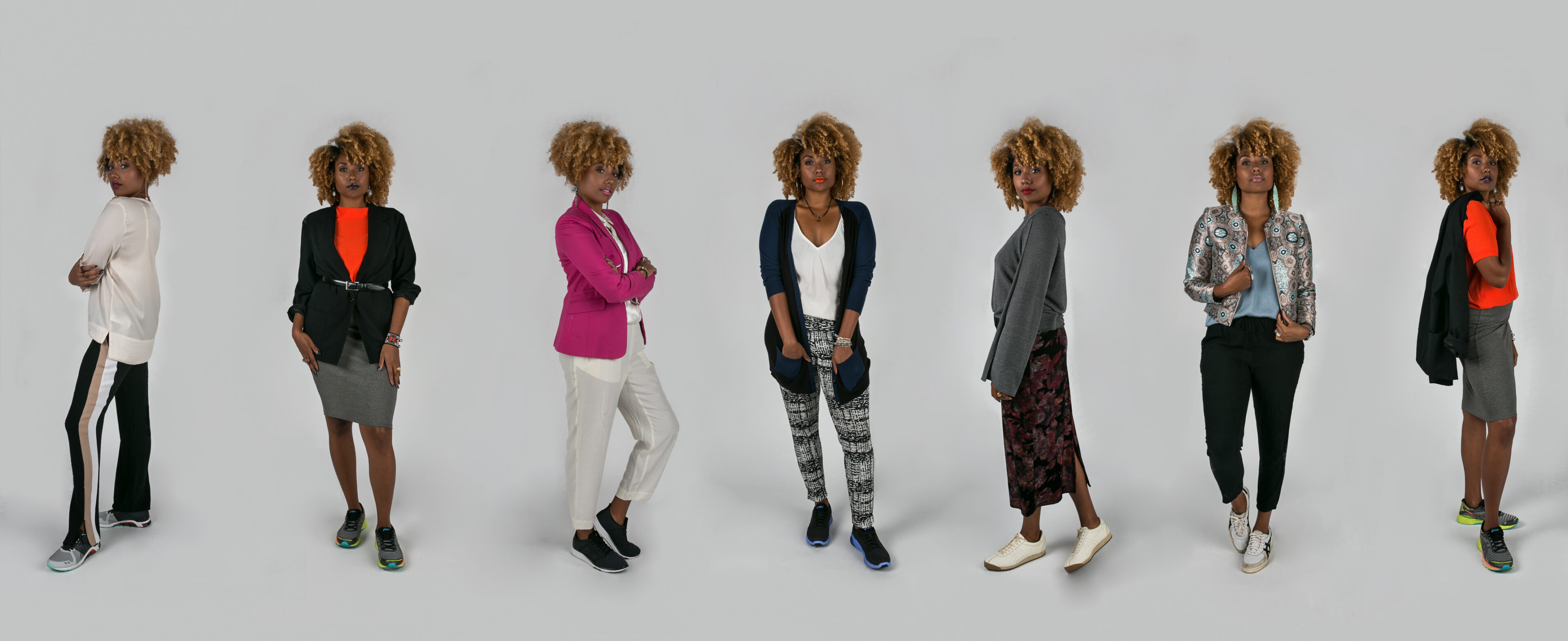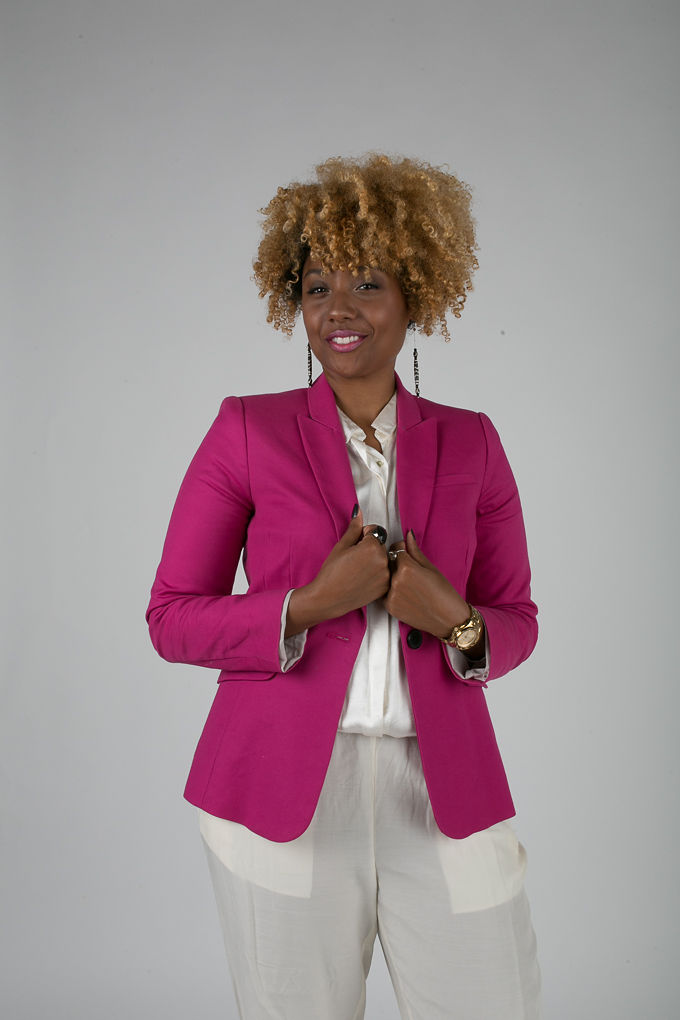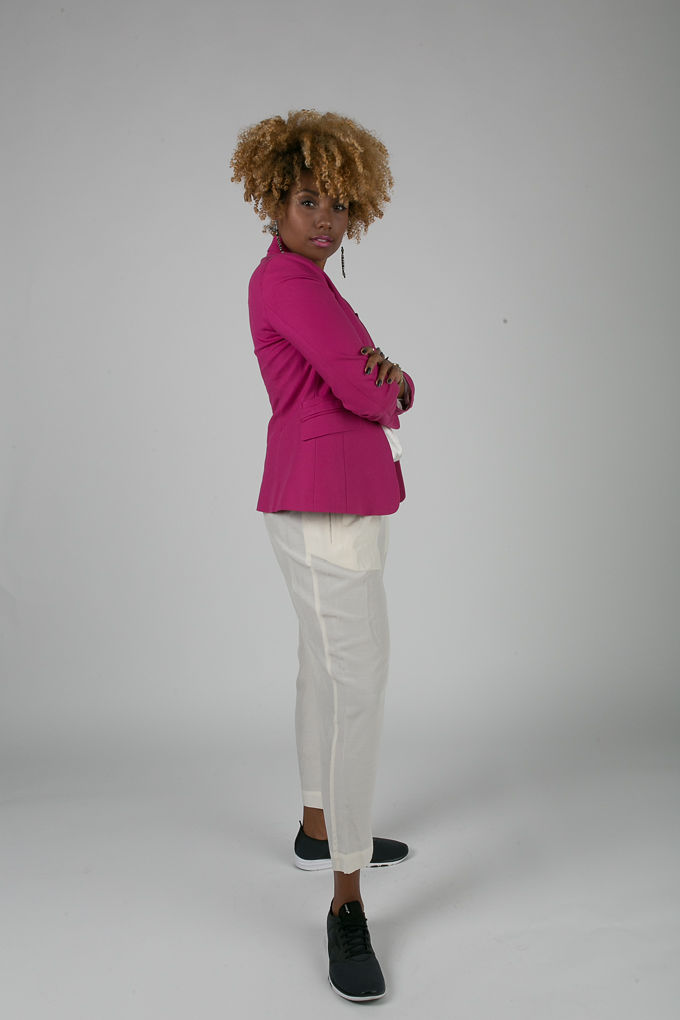 Clothing Items Needed:
Statement Blazer:
A statement blazer can be a variety of things. It can be bright with a color of your choice, or it can be a bold print. It can have lapel or sleeve detailing, it's totally up to you. Just choose something that is fitted (or somewhat fitted) to your body and stands out more than your typical black or navy blazer.
White Collared Blouse:
I chose a silk white button down blouse, but you can choose a different fabric like cotton or rayon, it just depends on what you already own.
Jewelry:
Coordinate based on your personality and preference. =)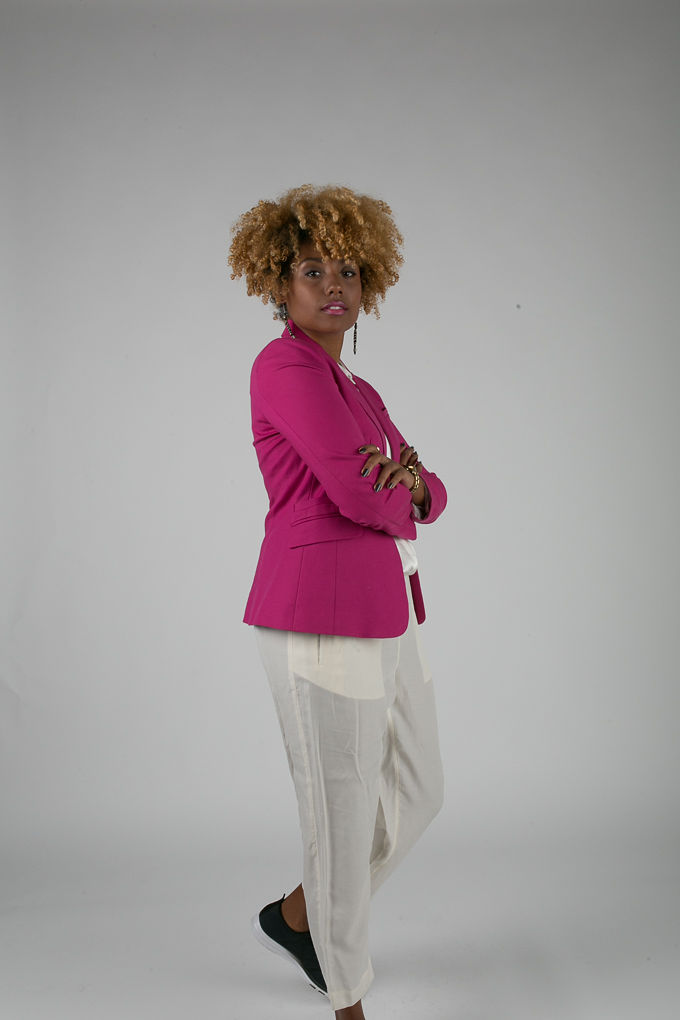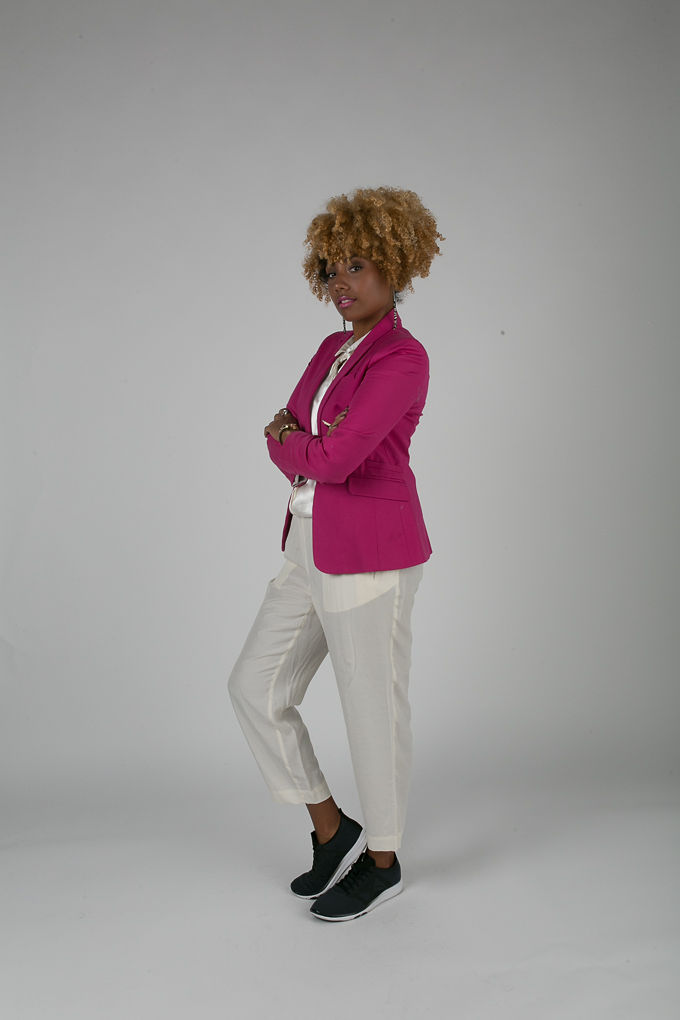 White Loose Fitting Pants:
Choose a white pant that is either cropped or is narrow at the ankle. I recommend a loose fit and fabric because it provides a more professional look than white jeans.
Modern Day Studio Style Sneakers:
You're probably thinking, "What the heck is Modern Day Studio Style Sneakers?" Well, I definitely made up that title, however, what I am referring to is a style of sneaker that has a soft upper and is very lightweight. Something that is meant to have a sporty appearance, but not necessarily meant to run a marathon in. I'm wearing ASICS Fit Yui, but you can also wear something like ASICS Fit Sana or Nike Free RN.
See more work outfits here.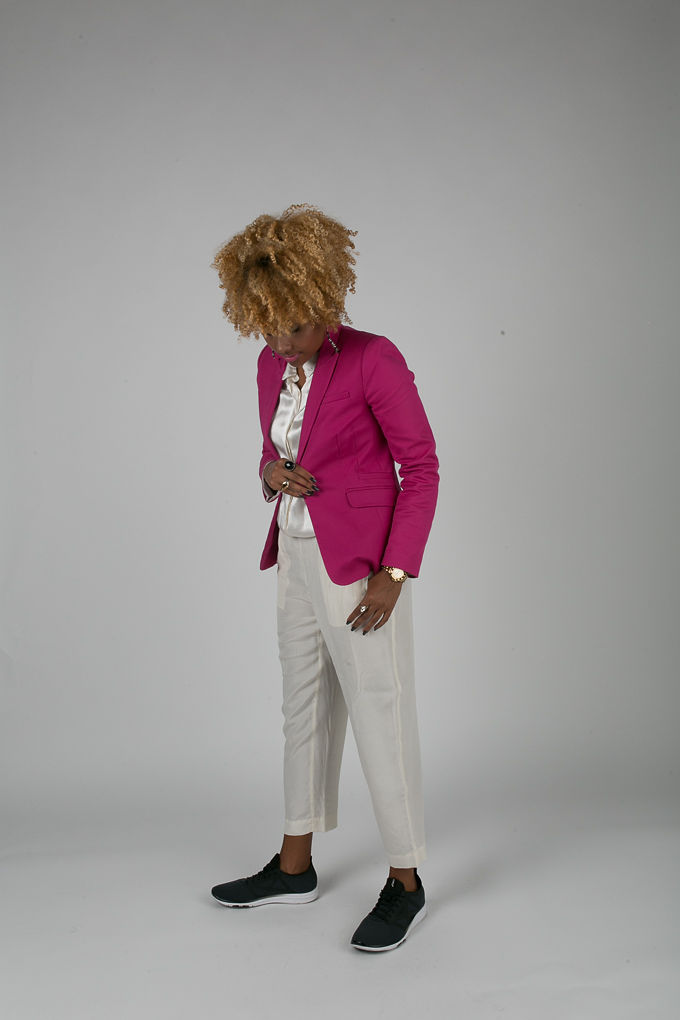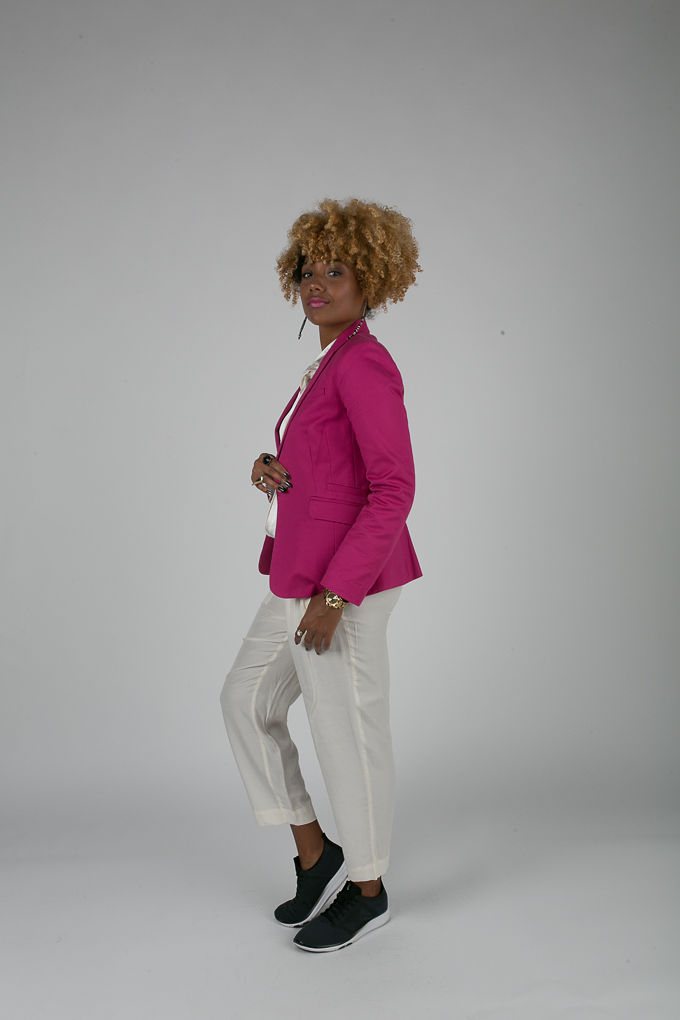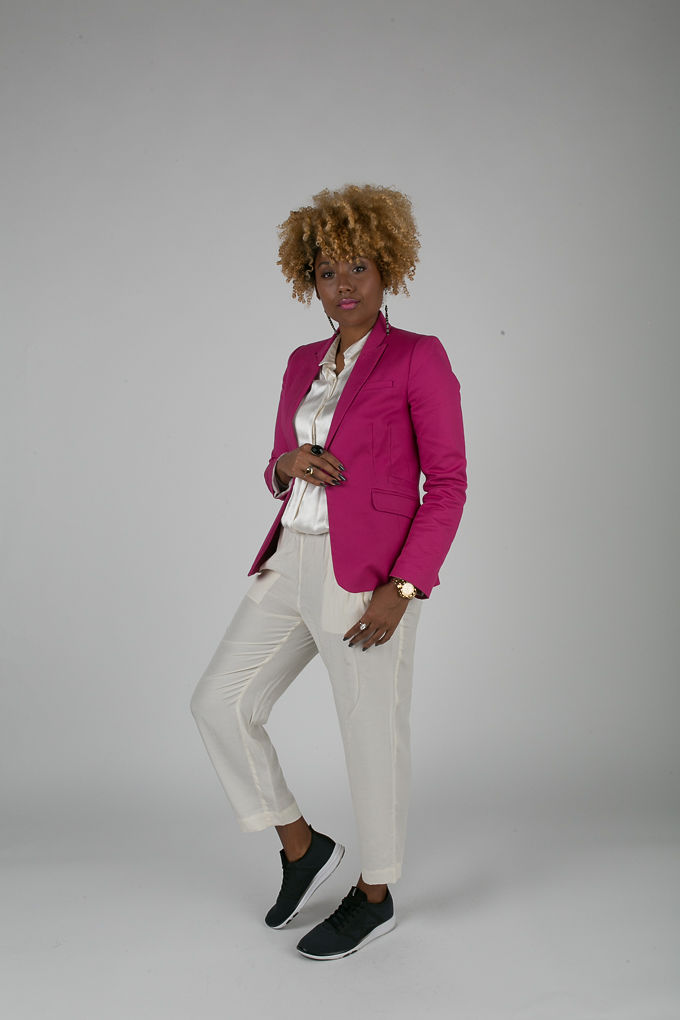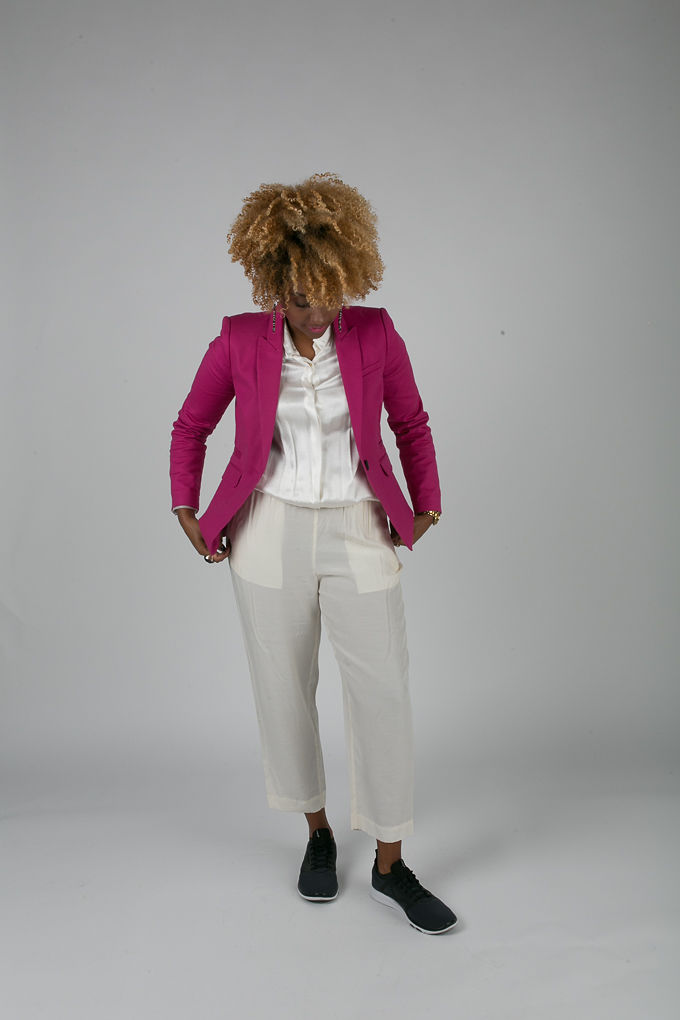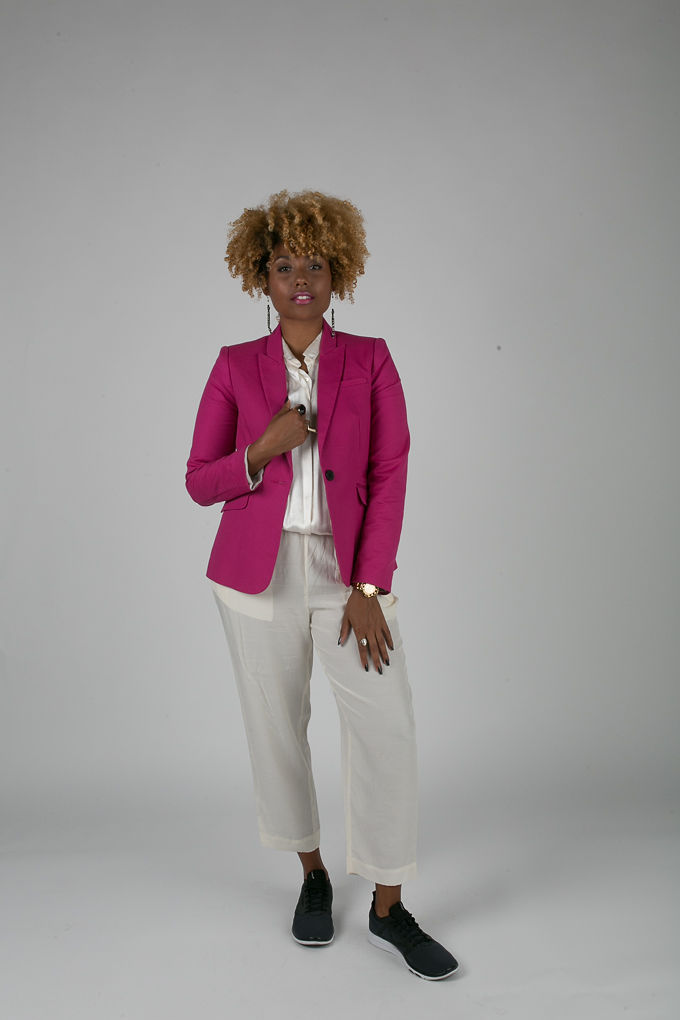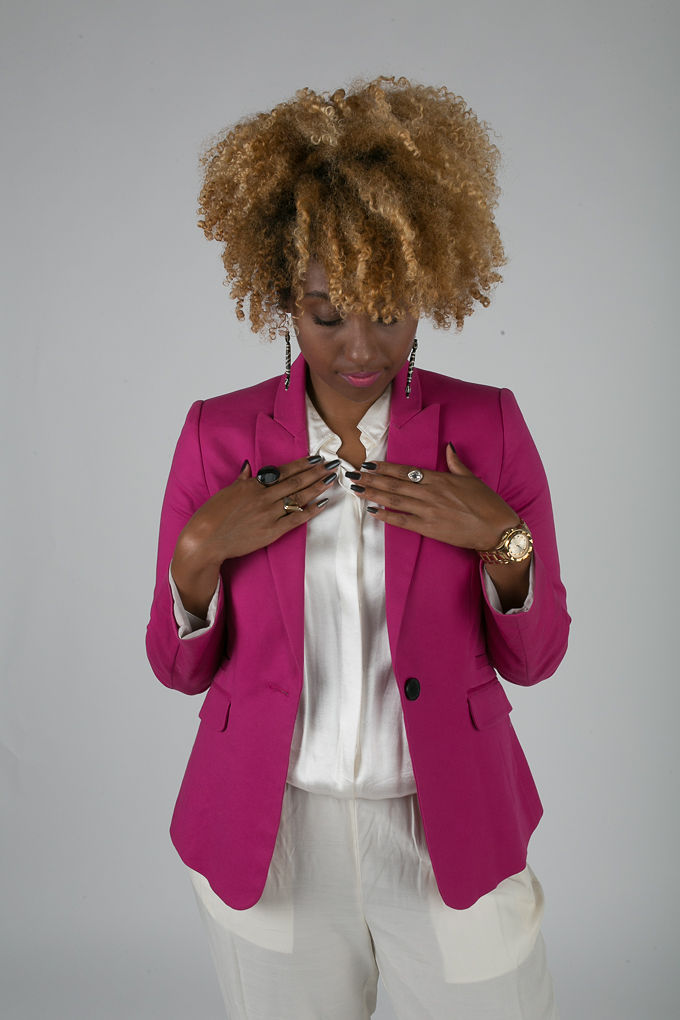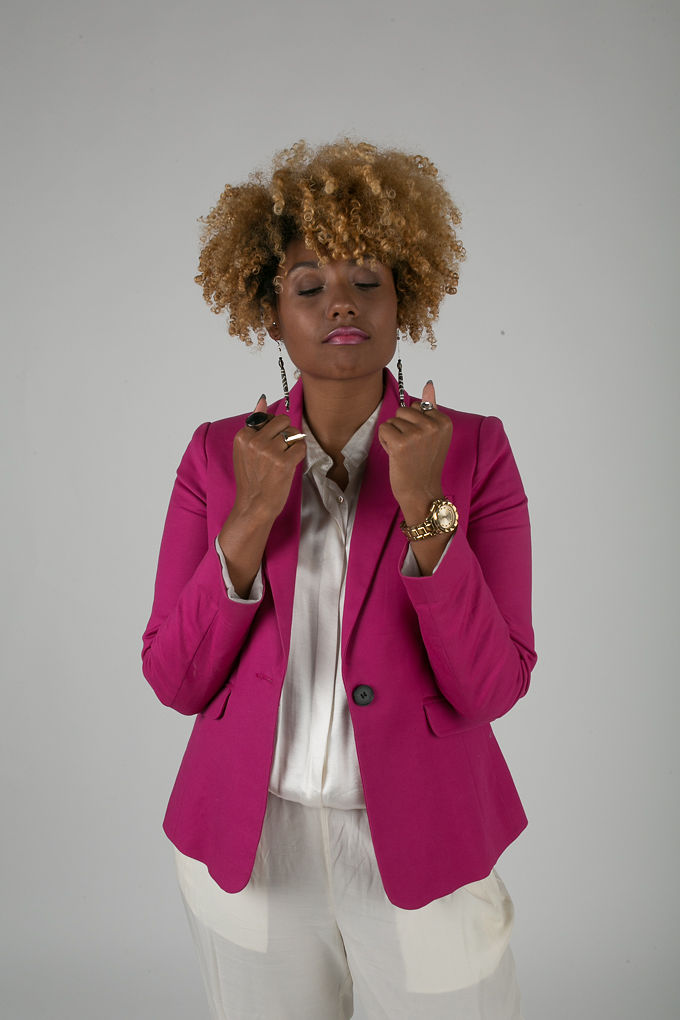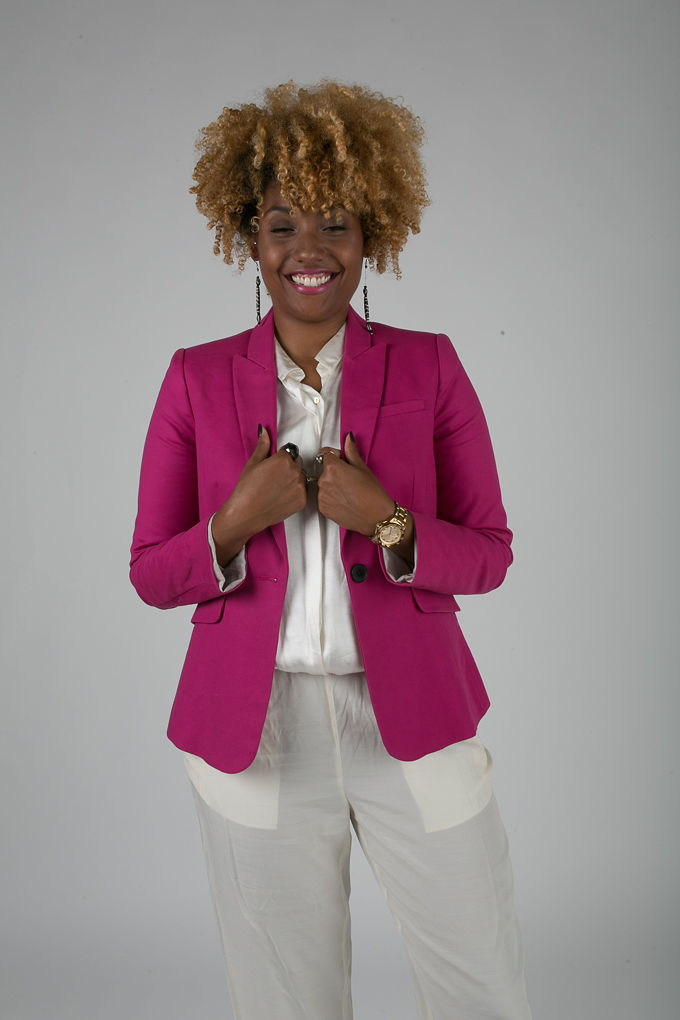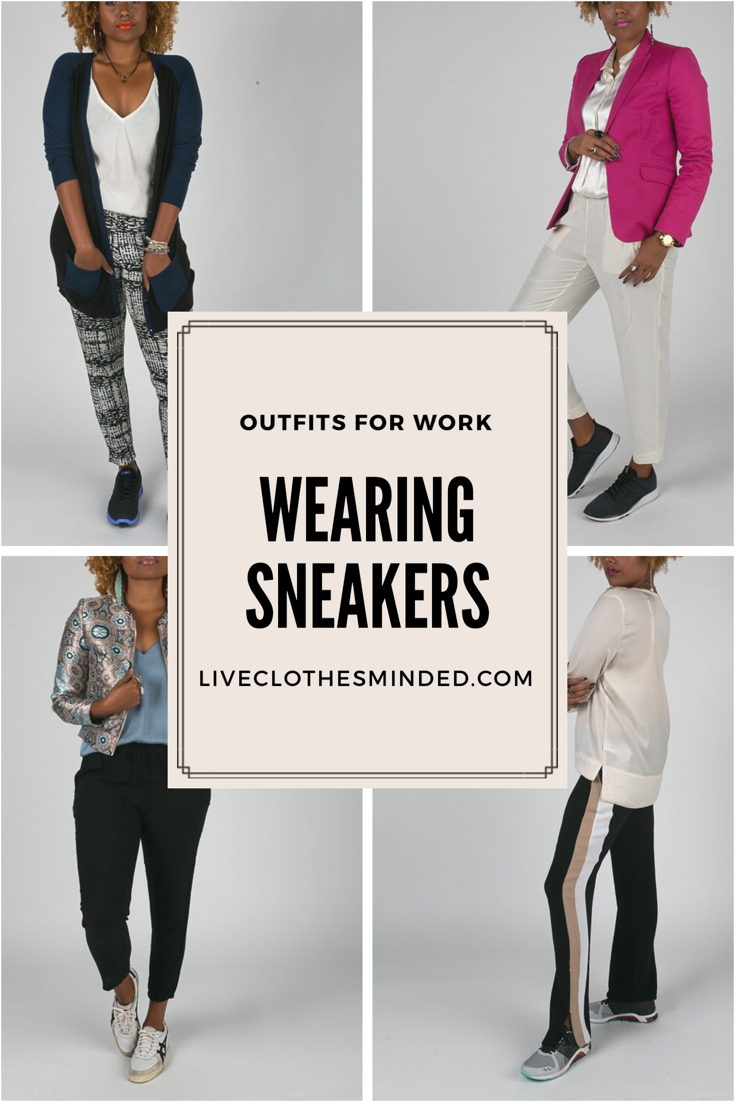 Outfit Details:
Blazer: JCP
Blouse: Zara
Pants: &OtherStories
Sneakers: ASICS
Watch: Karl Lagerfeld
See more work outfits here.
* The clothes pictured in this post are not new, and may not be available in stores. The details above are to inform you of the brand or store that an item was purchased.