When I think of slacks with sneakers in the past, I think of the lady who wore heels, sandals or flats to work and then at lunchtime changed into her tennies, either for a quick walk or to run some errands. But now, with the influence of social media, most of us are able to see what and how other people are choosing to wear their sneakers. Which I must say, has become very broad on the "style scale" over the last few years!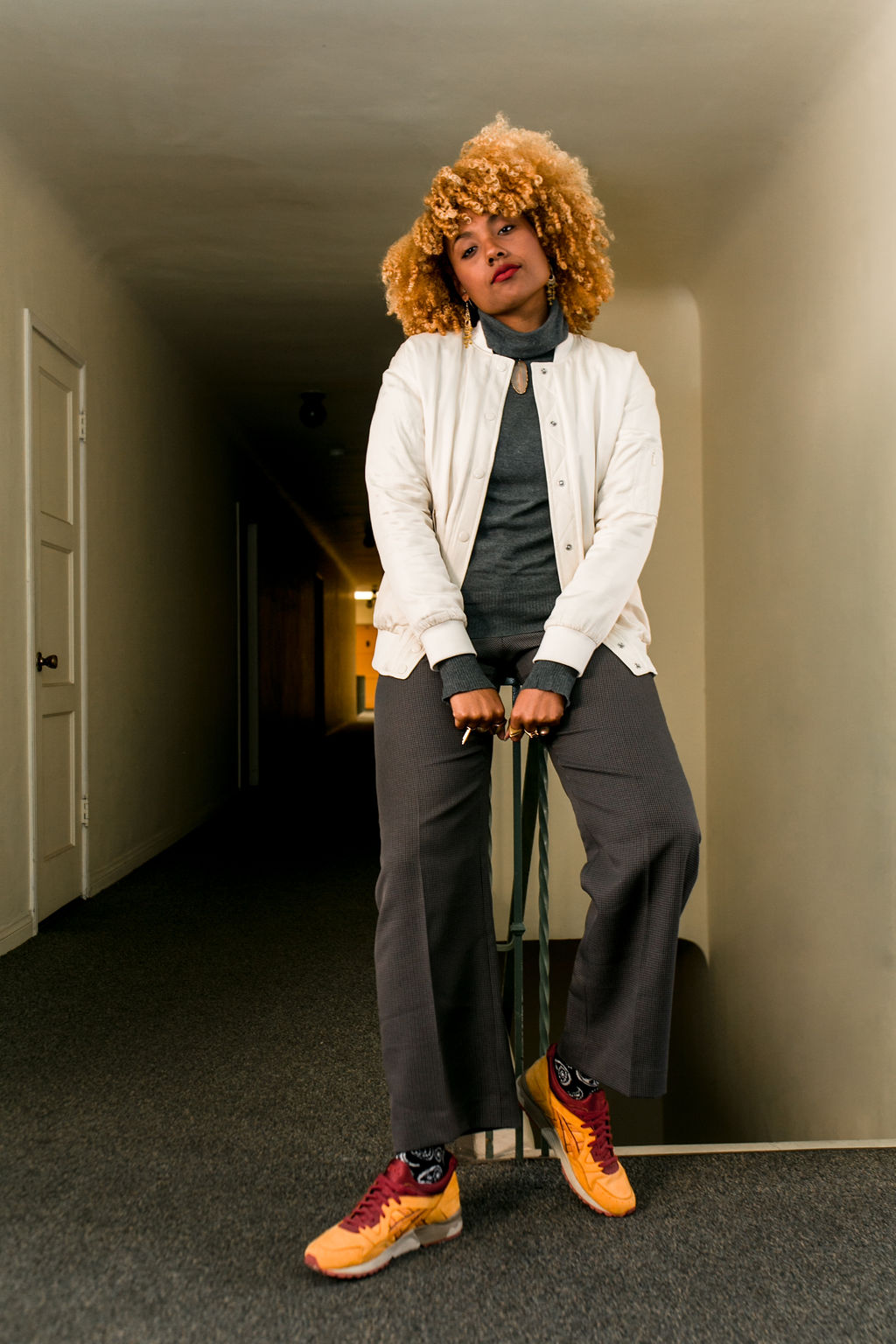 Wearing slacks and sneakers is kinda common now, and if you do just one small search in Pinterest or Google, you can find tons of ways to achieve a stylish look wearing your work pants and work-OUT shoes together. Here's one idea, my version of sneakers with slacks; that I hope inspires someone to try this look for themselves… using your own color and sneaker brand preferences of course. 😉
To see more outfits with sneakers click here or here.
Enjoy.
KayGood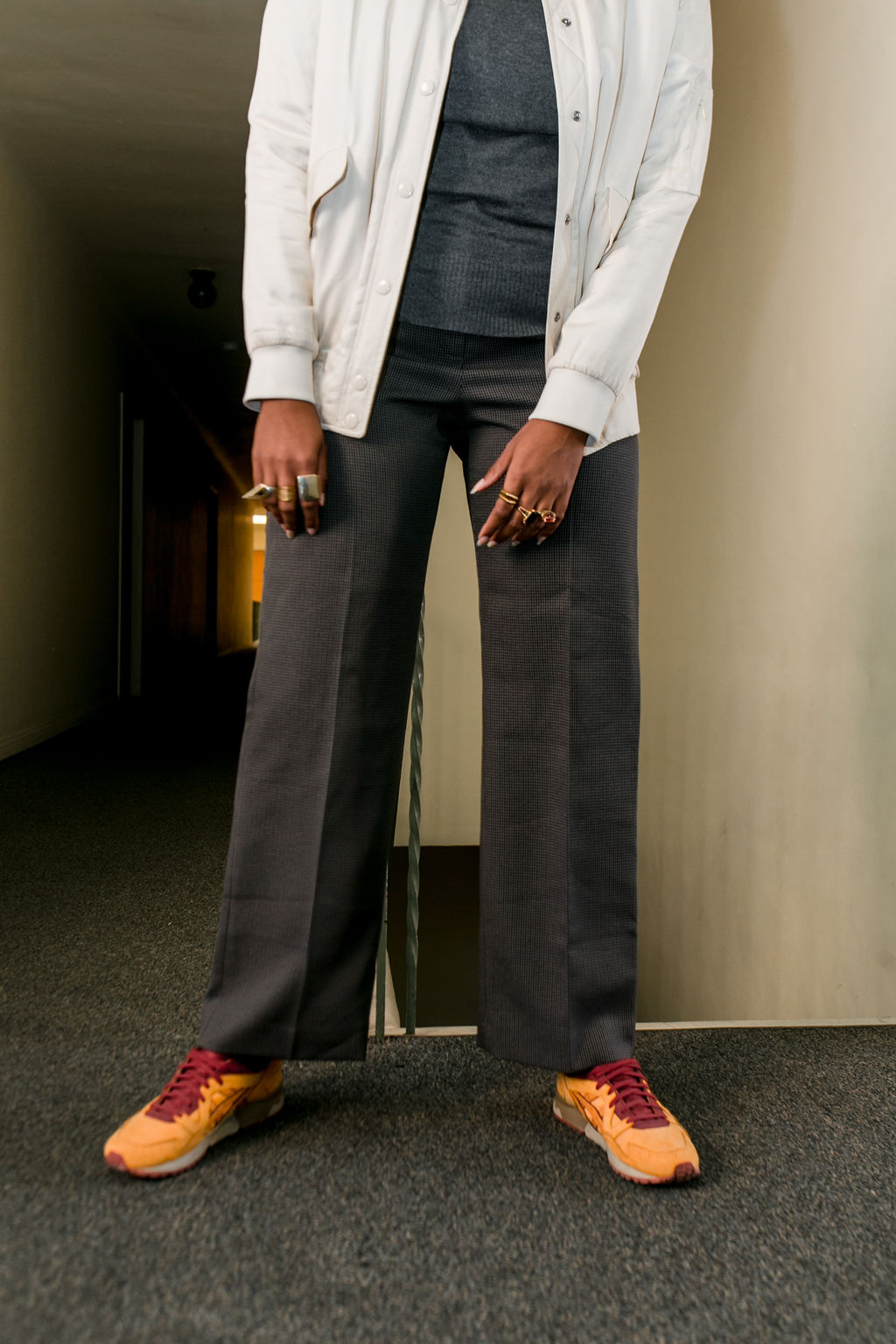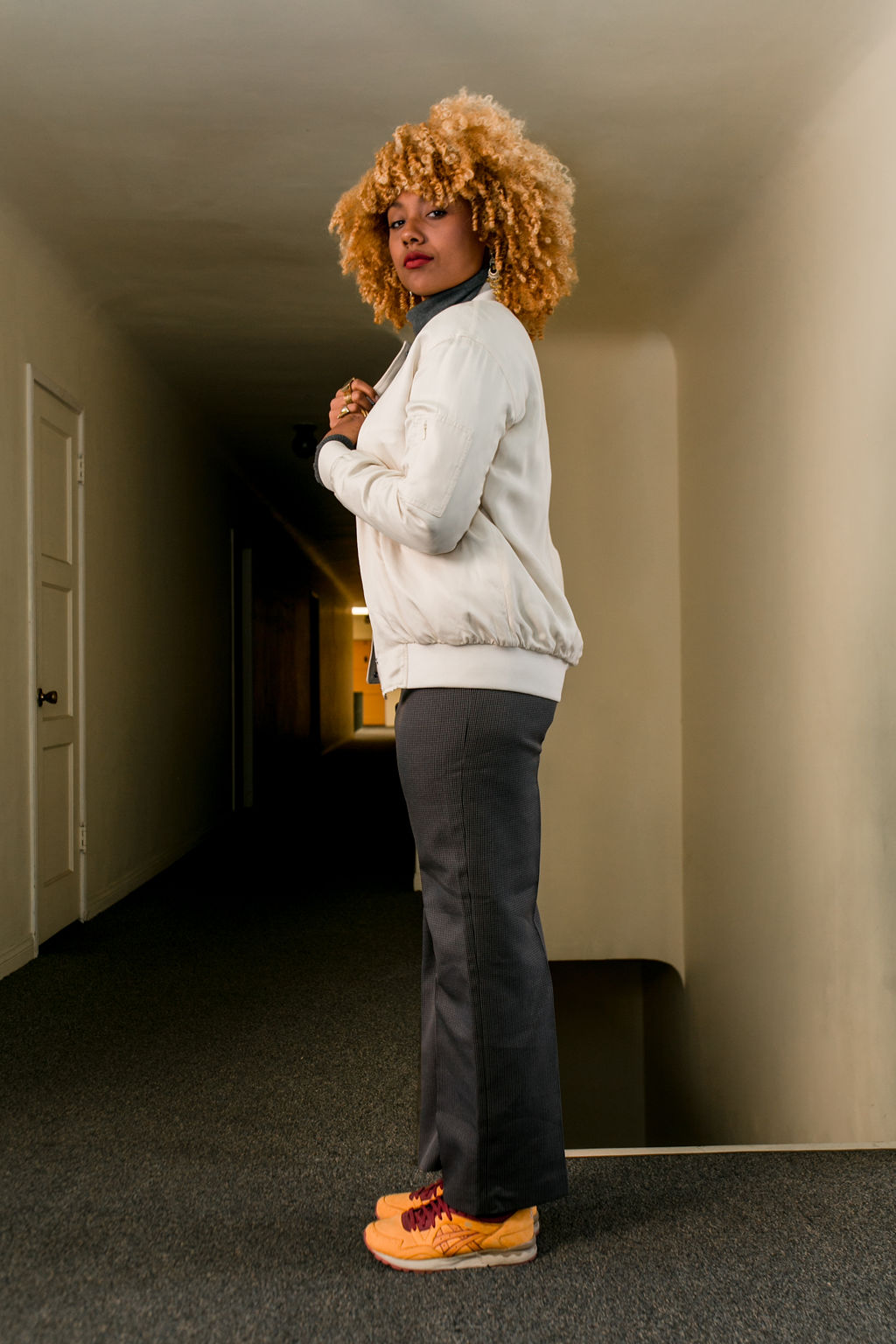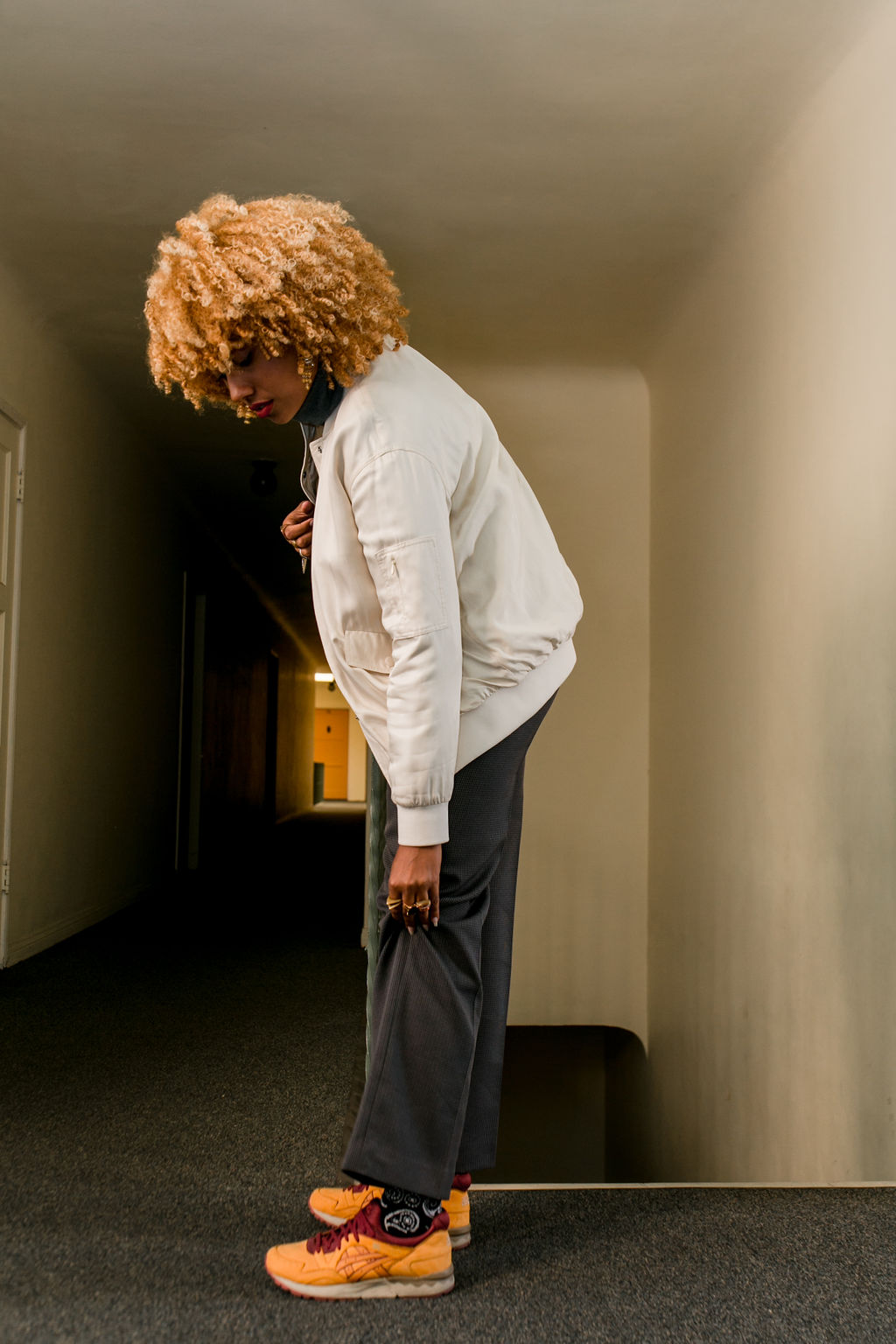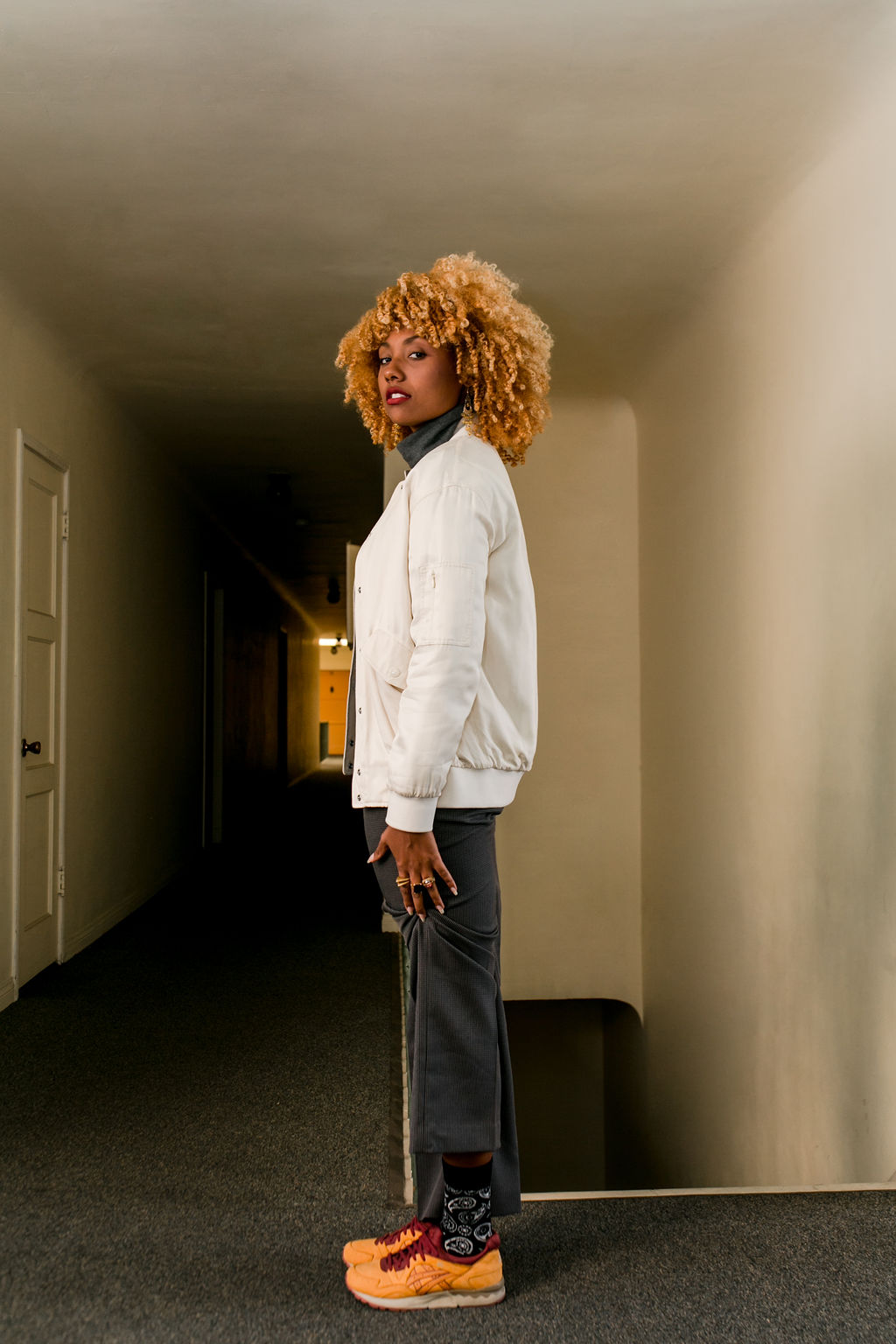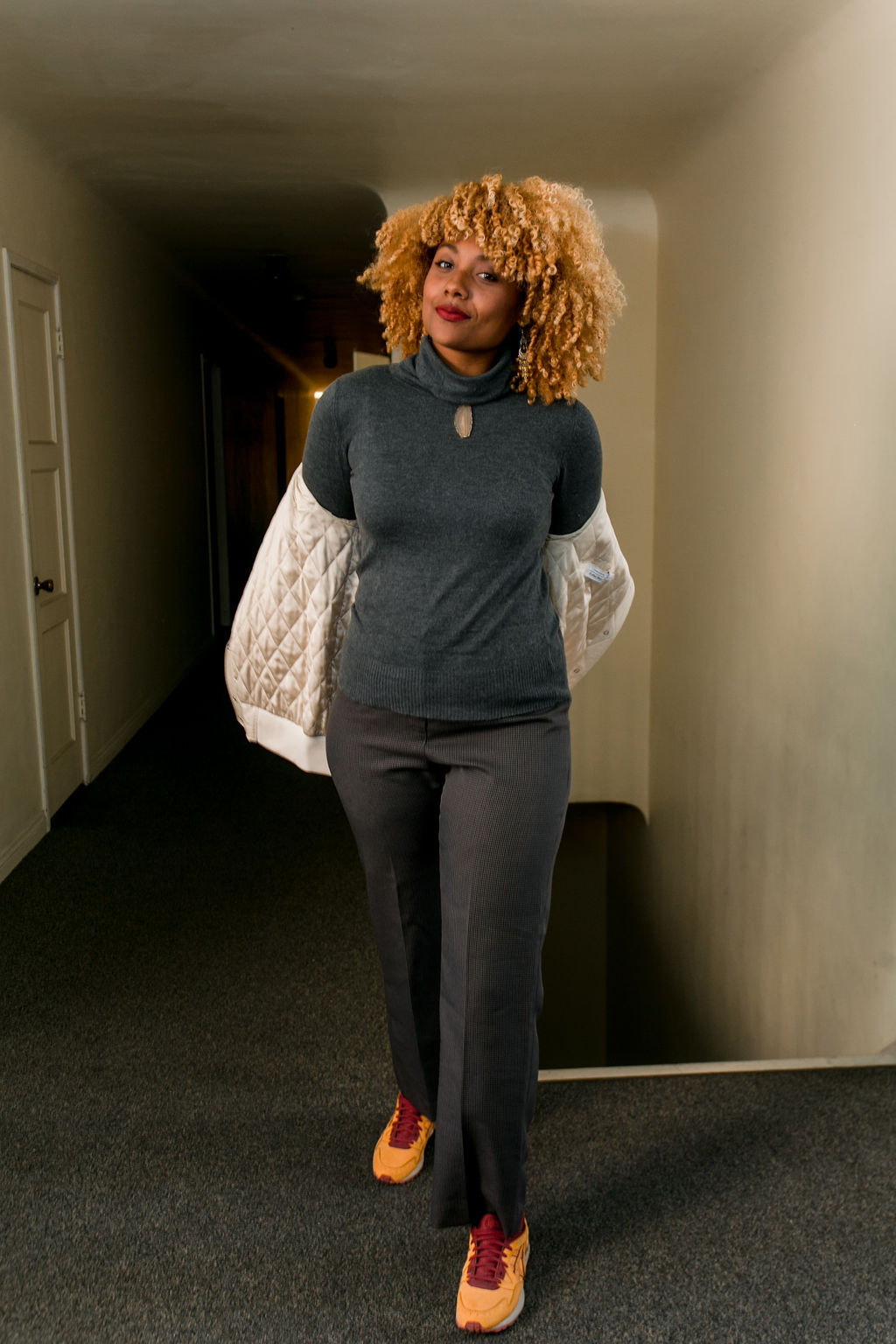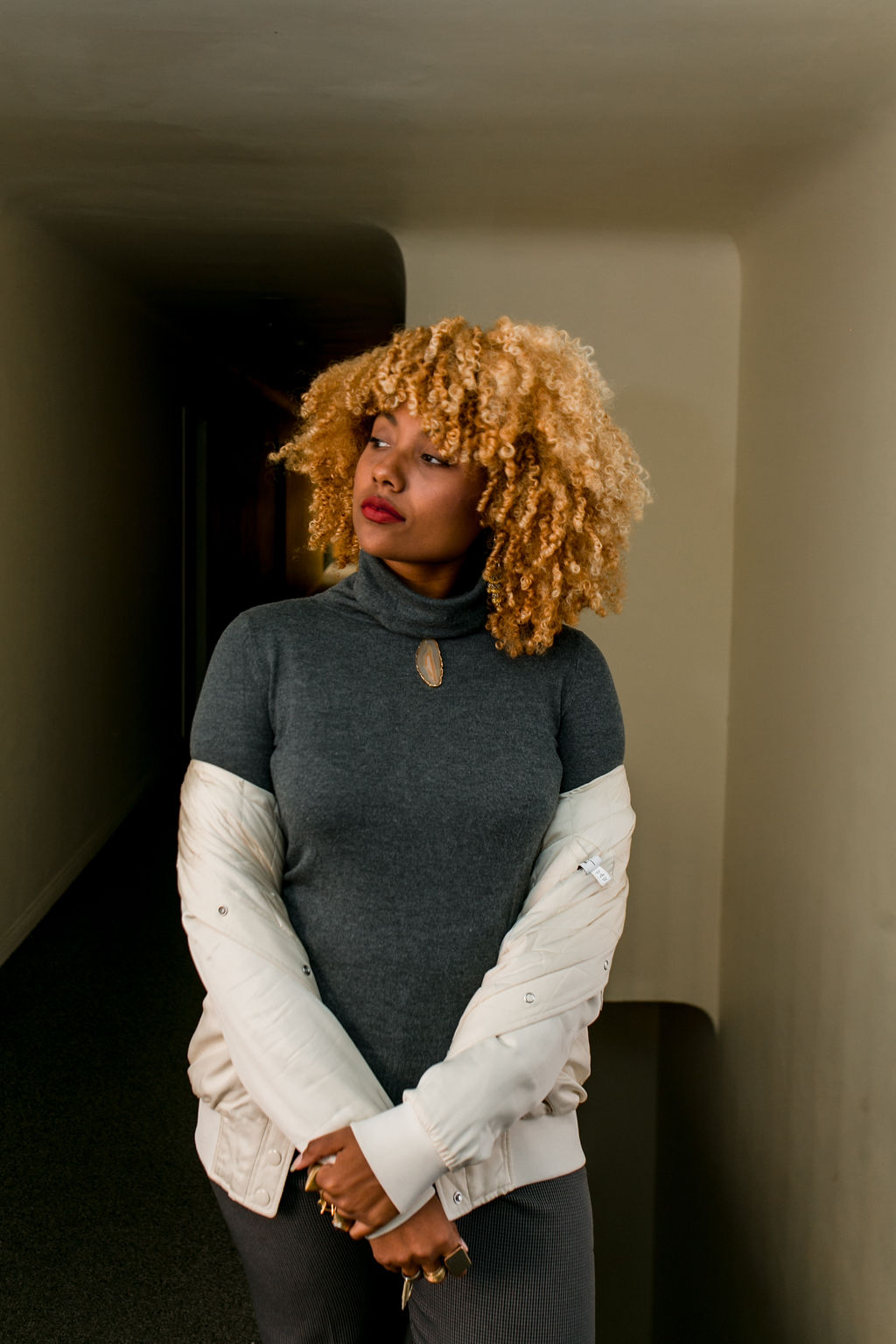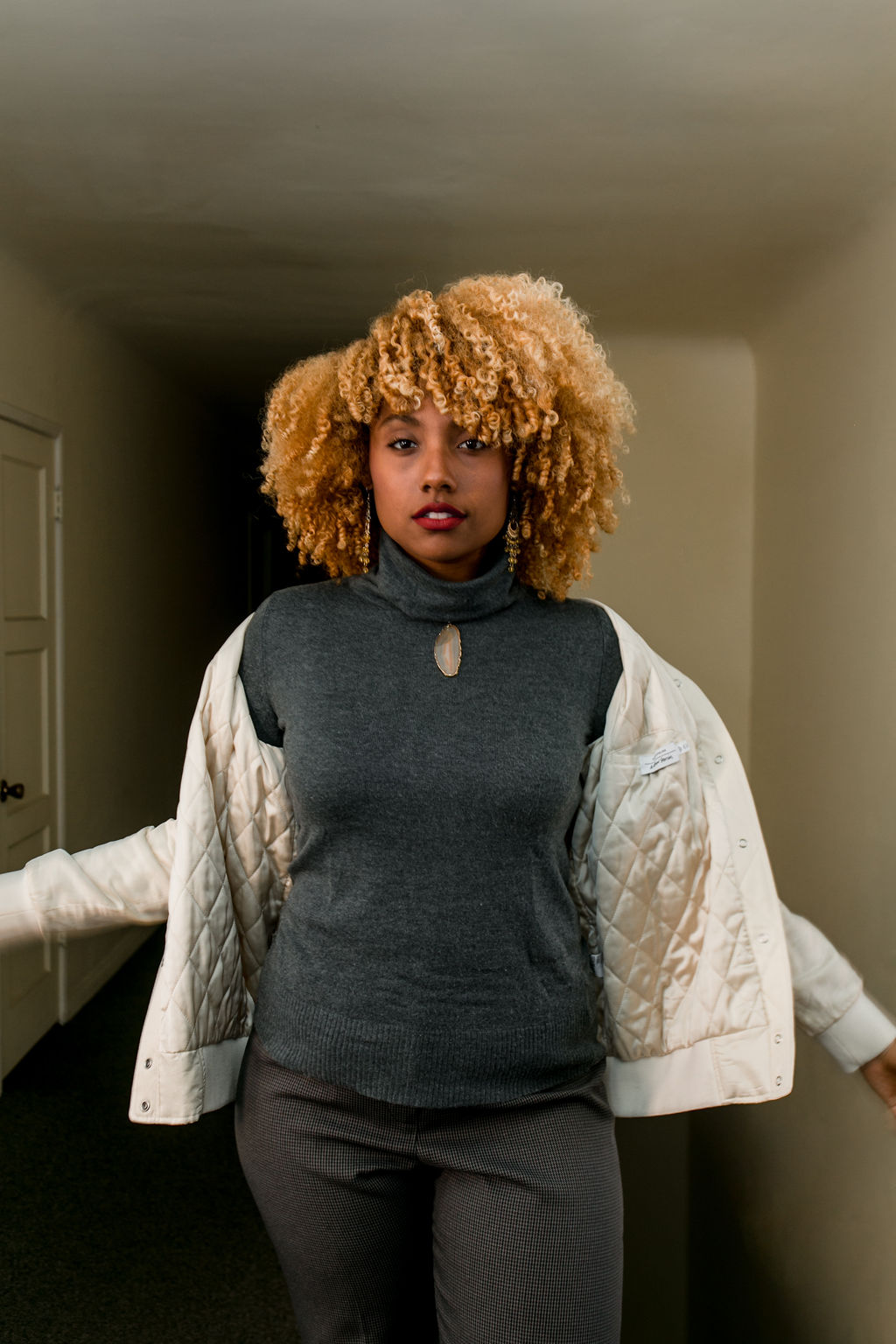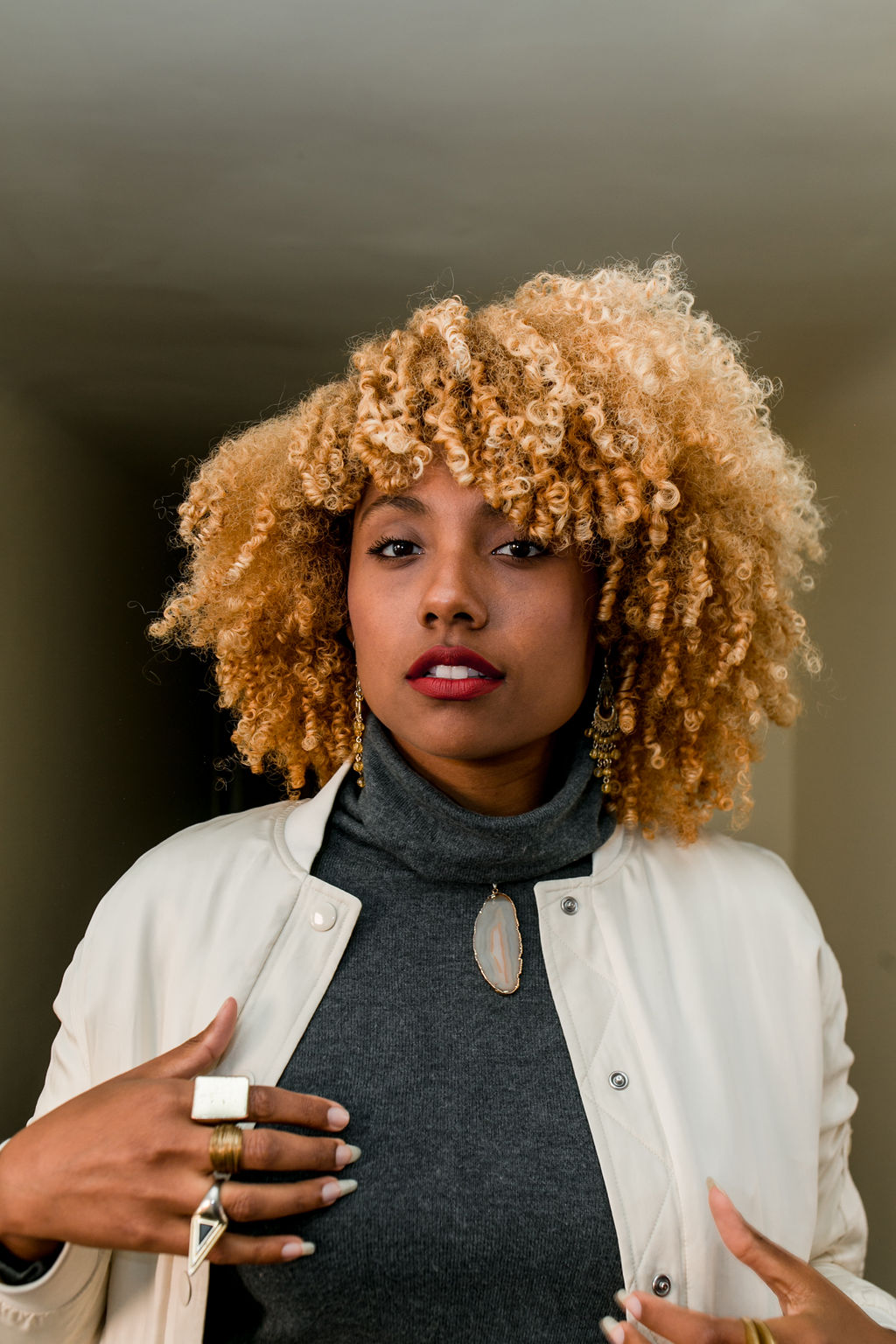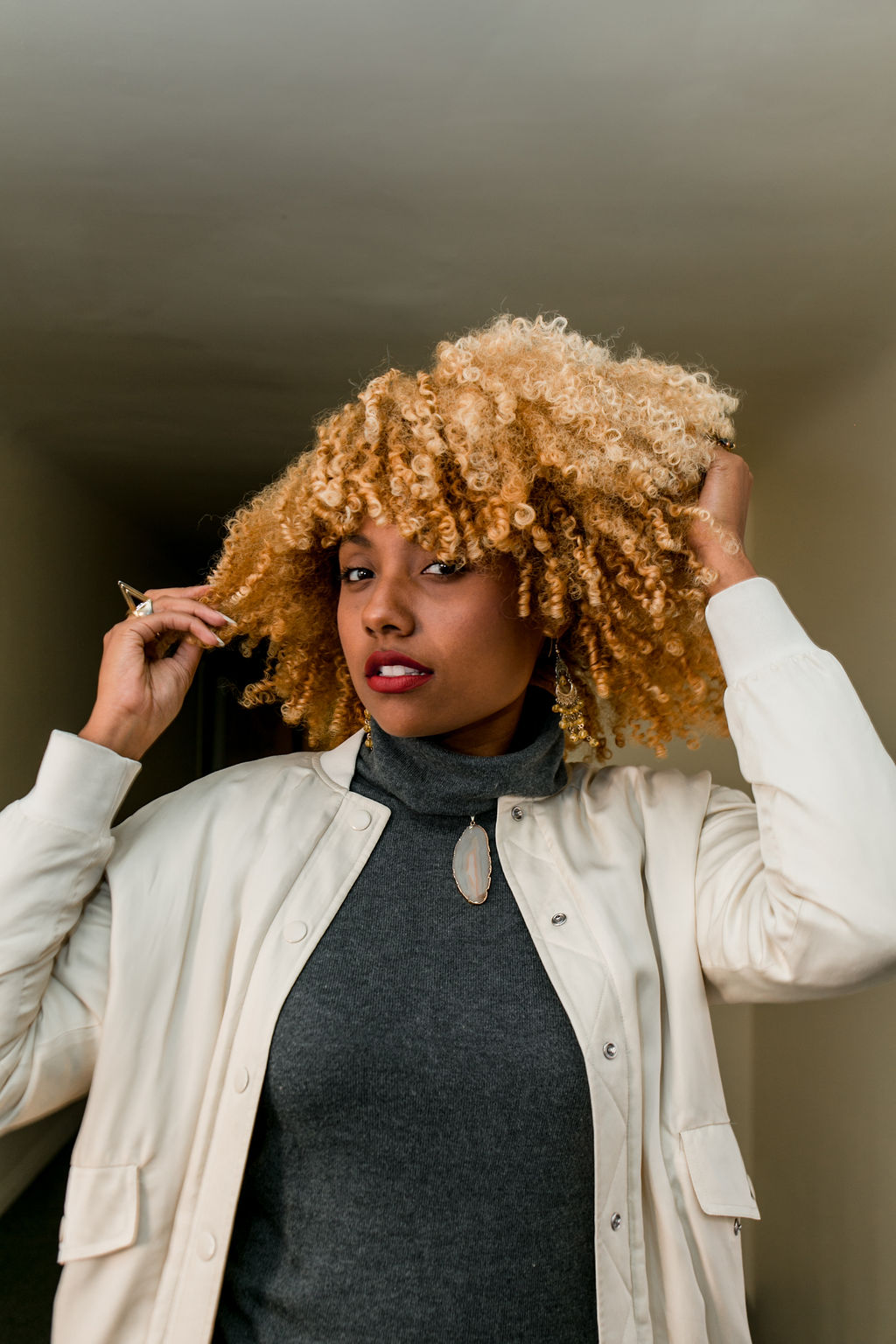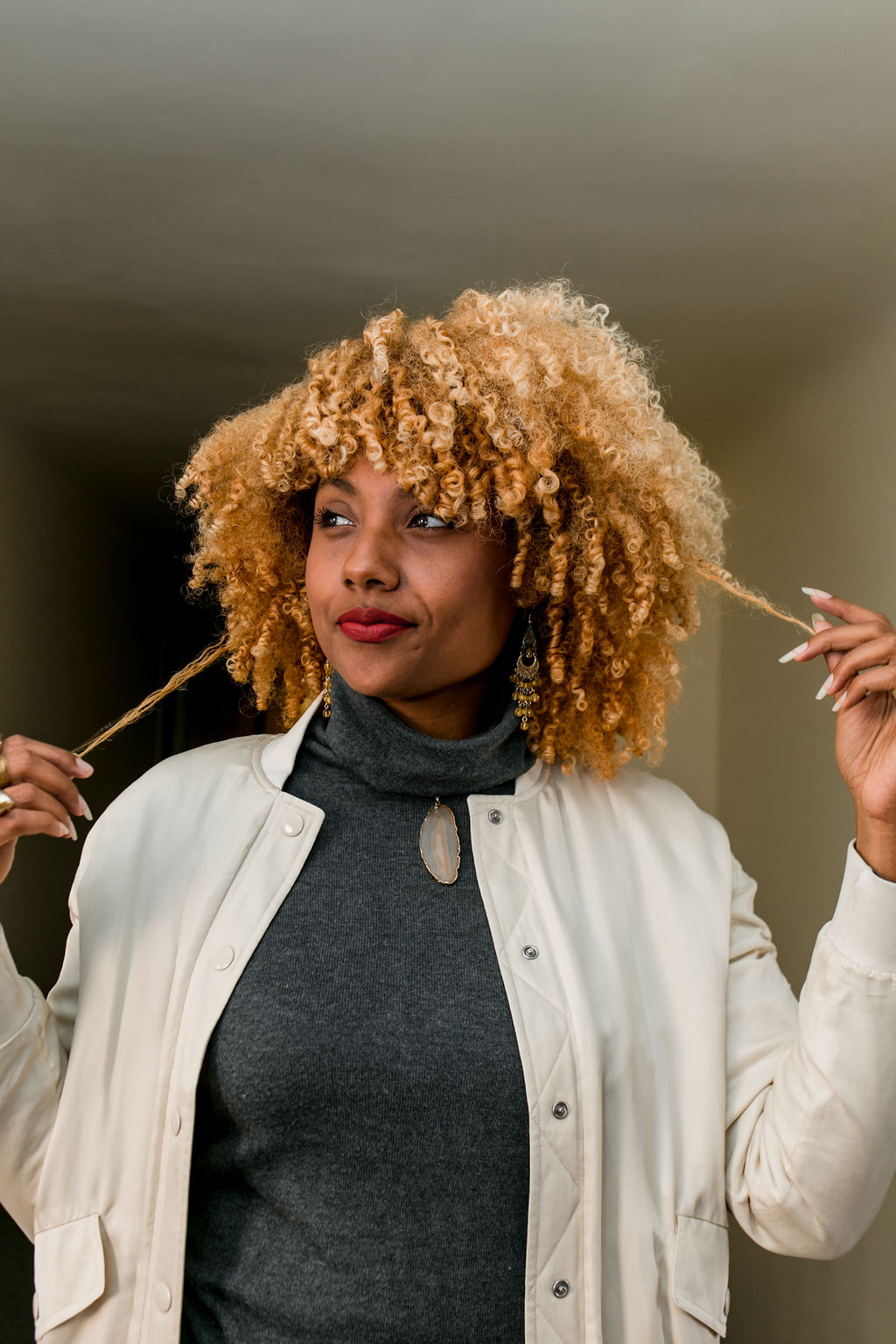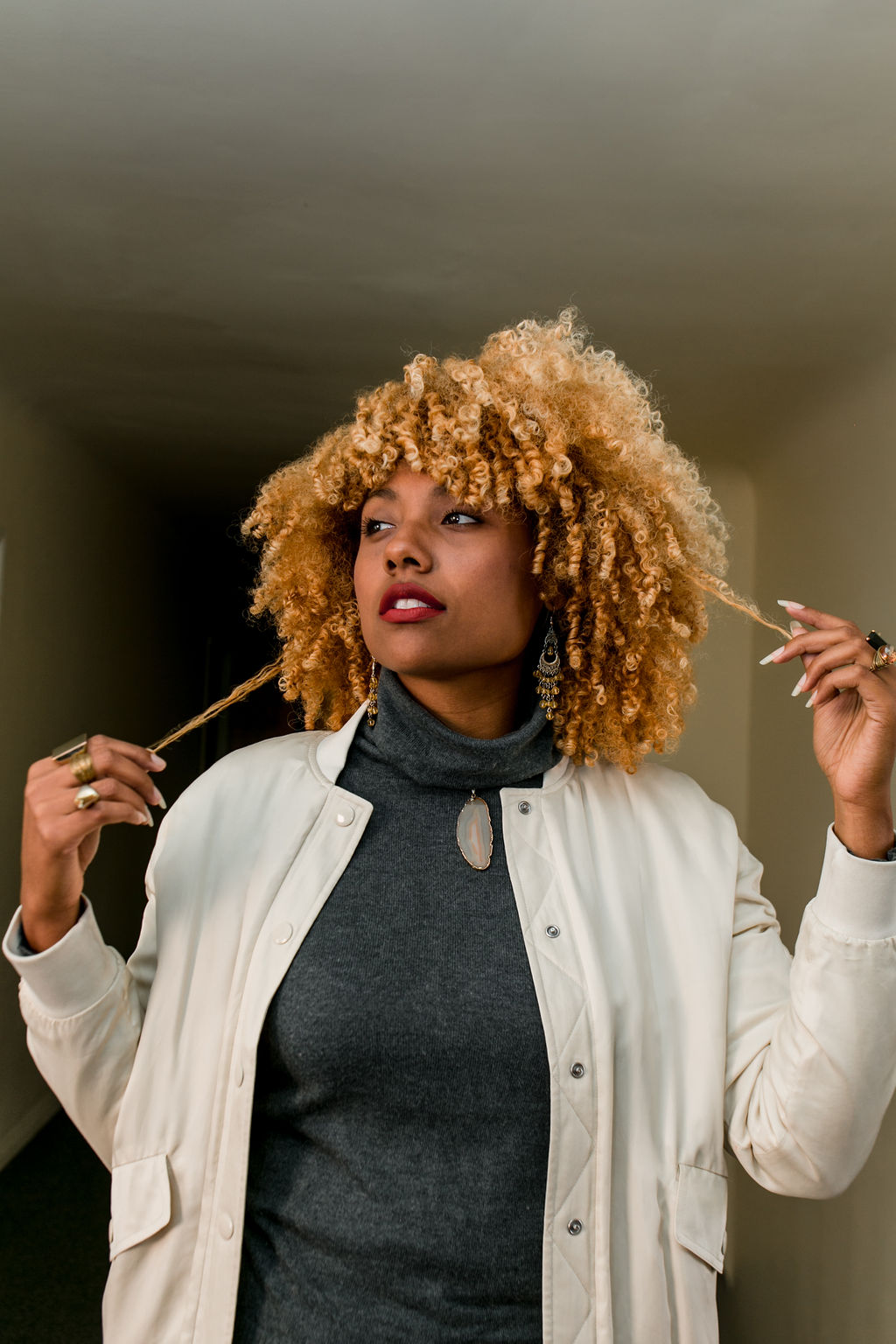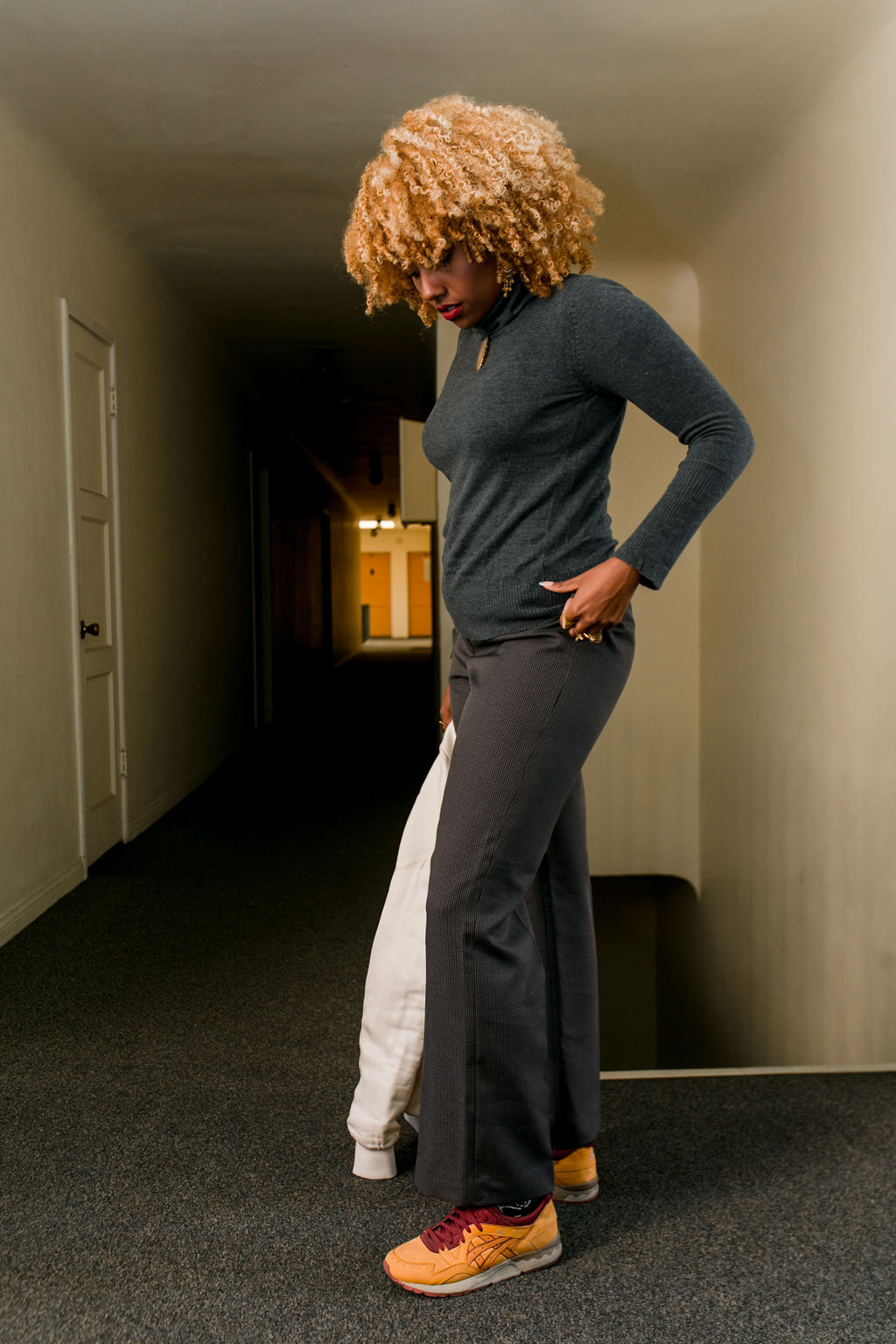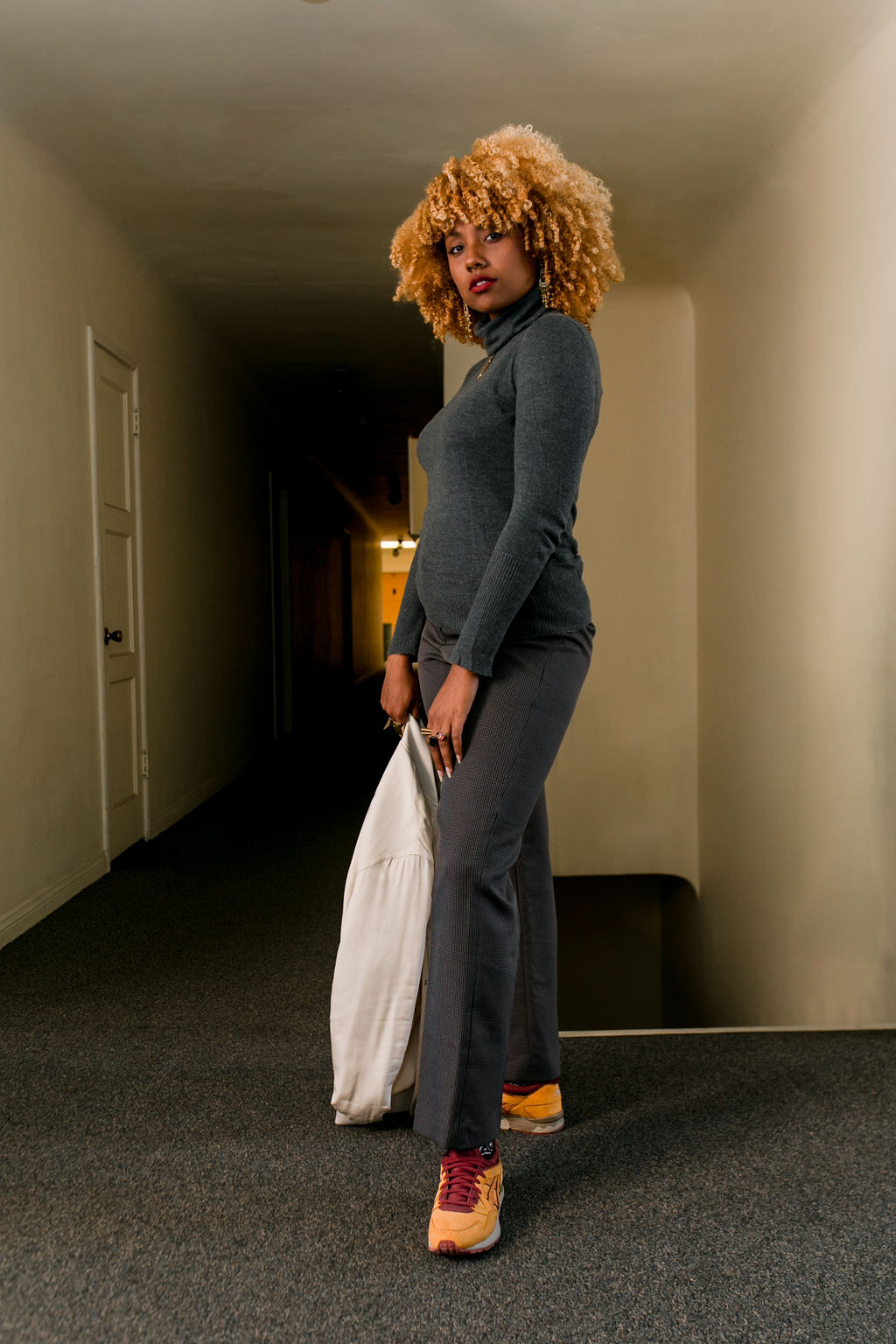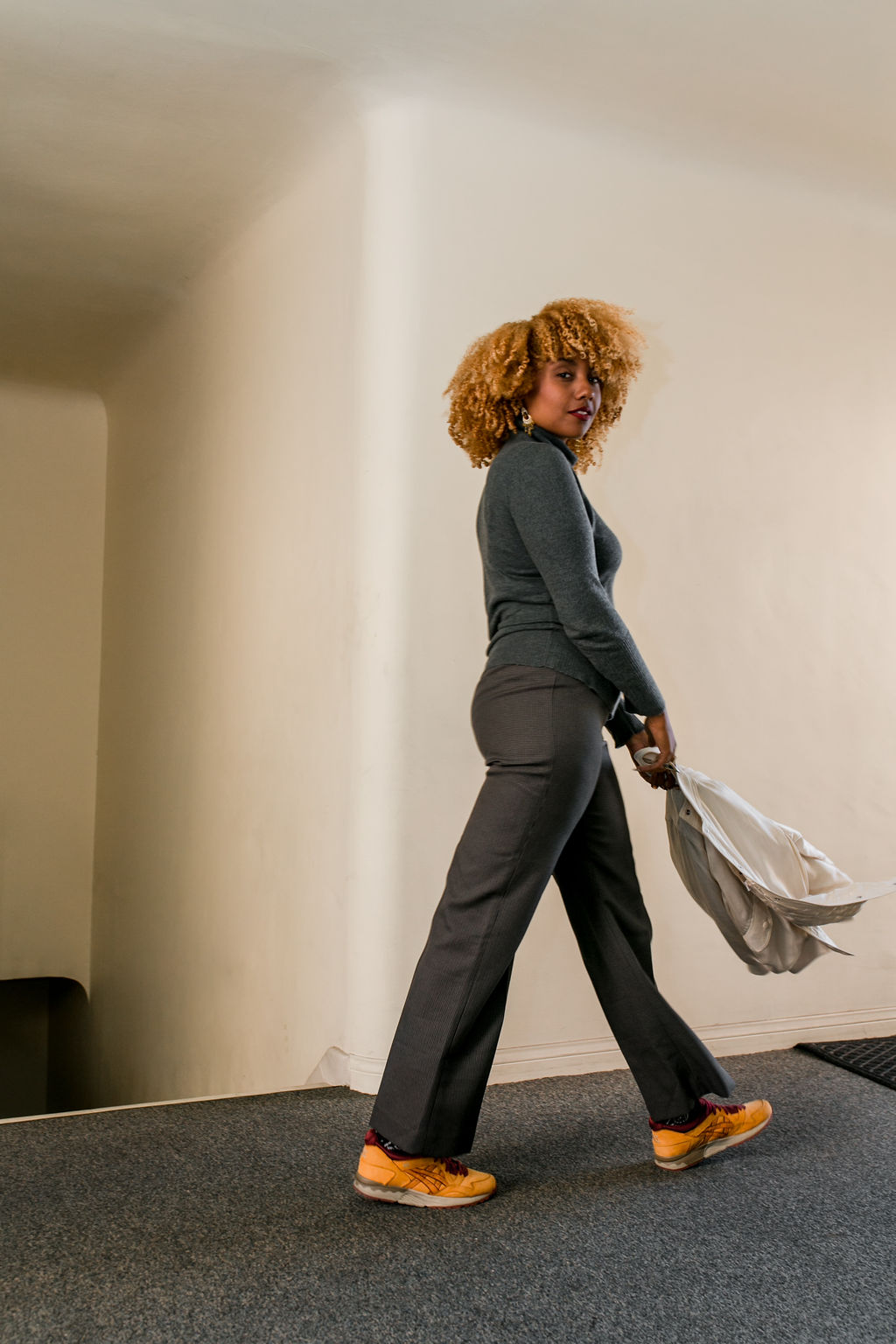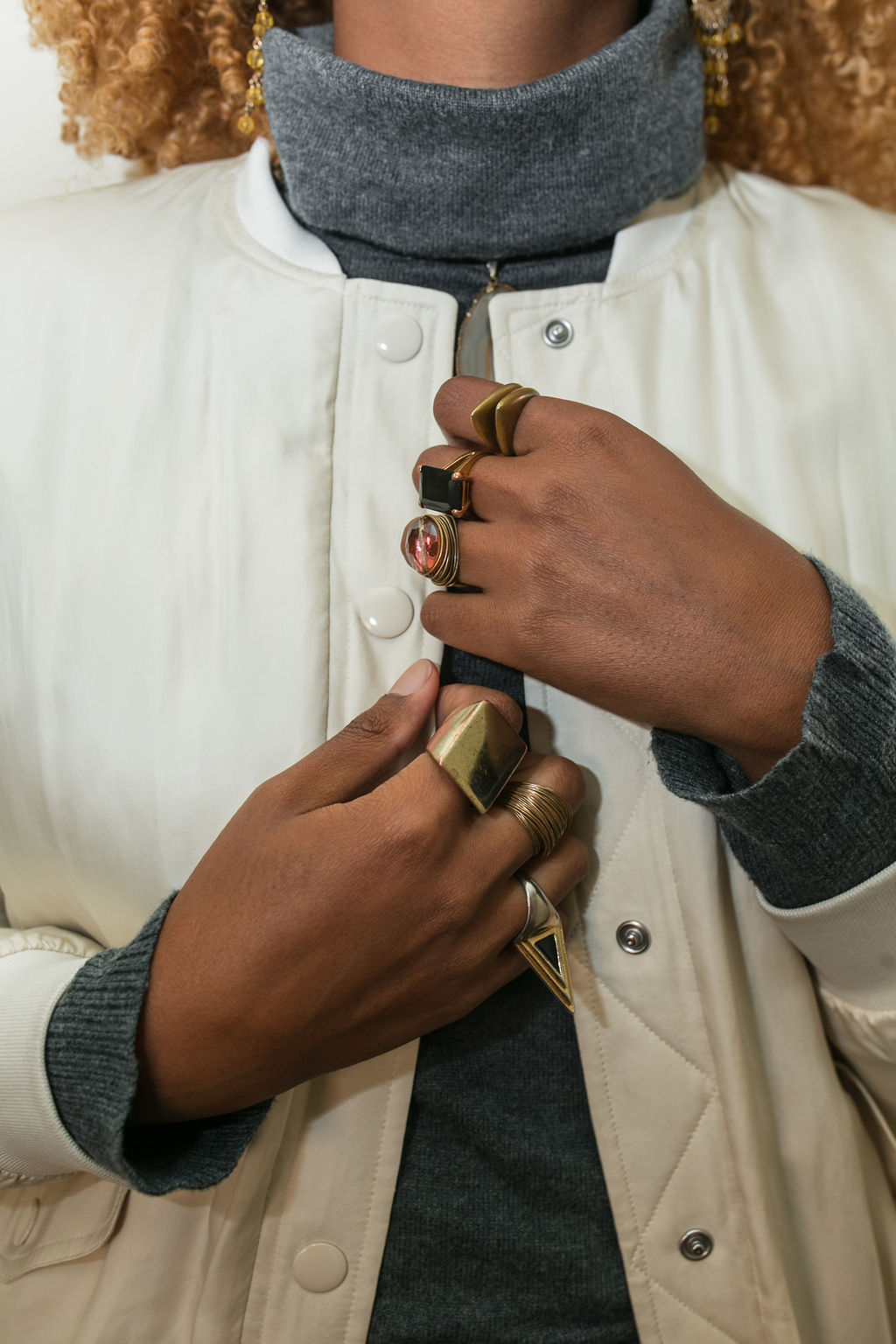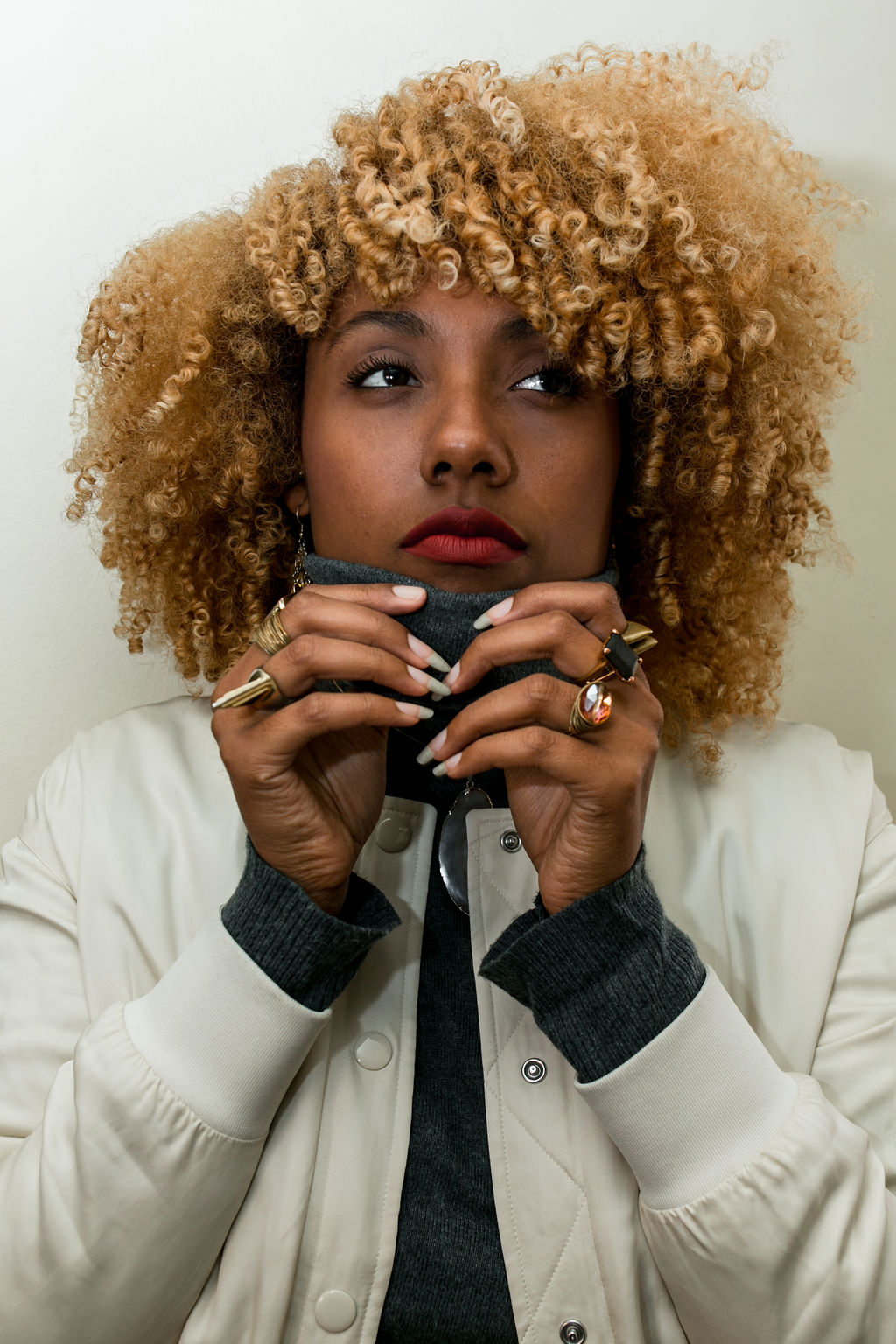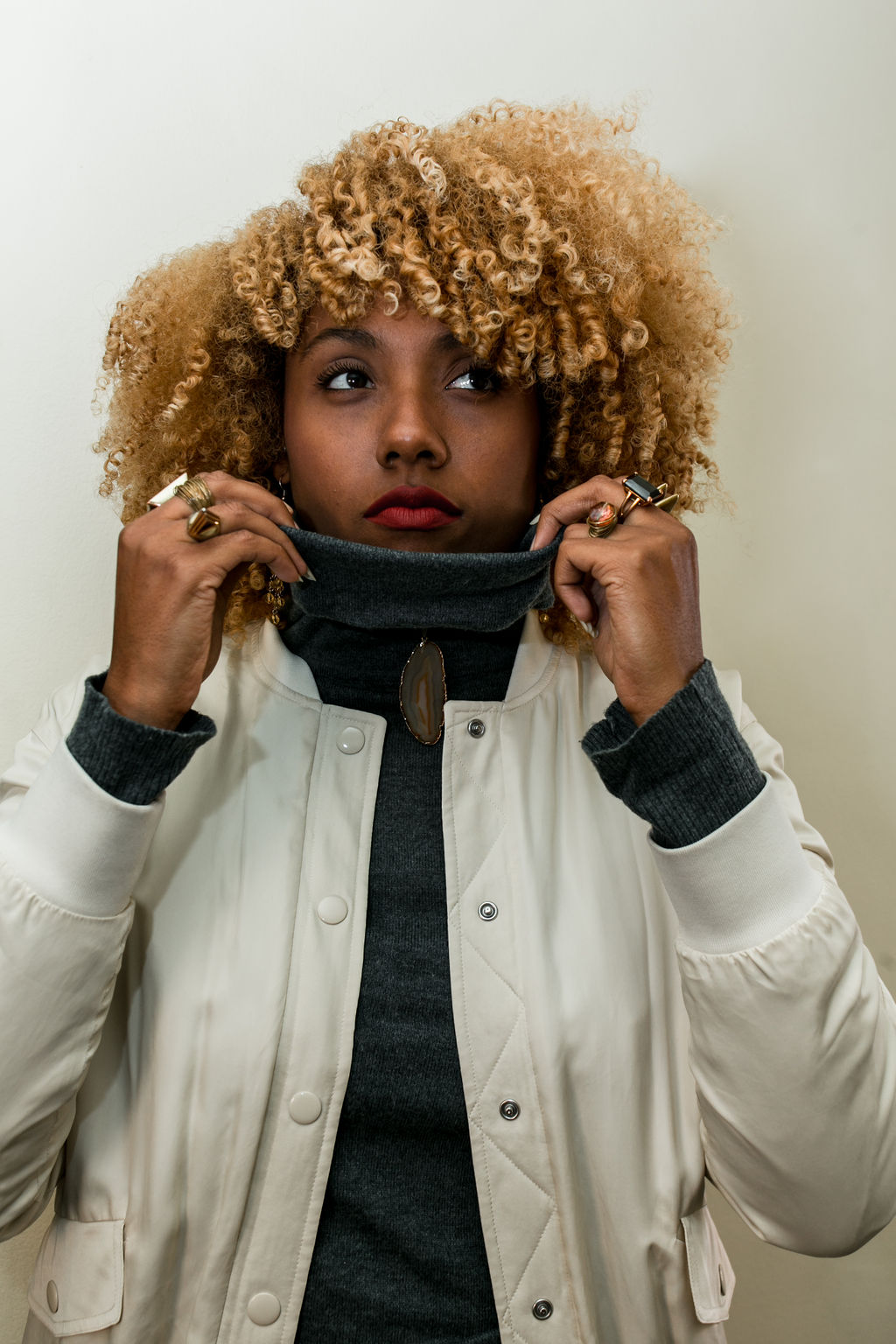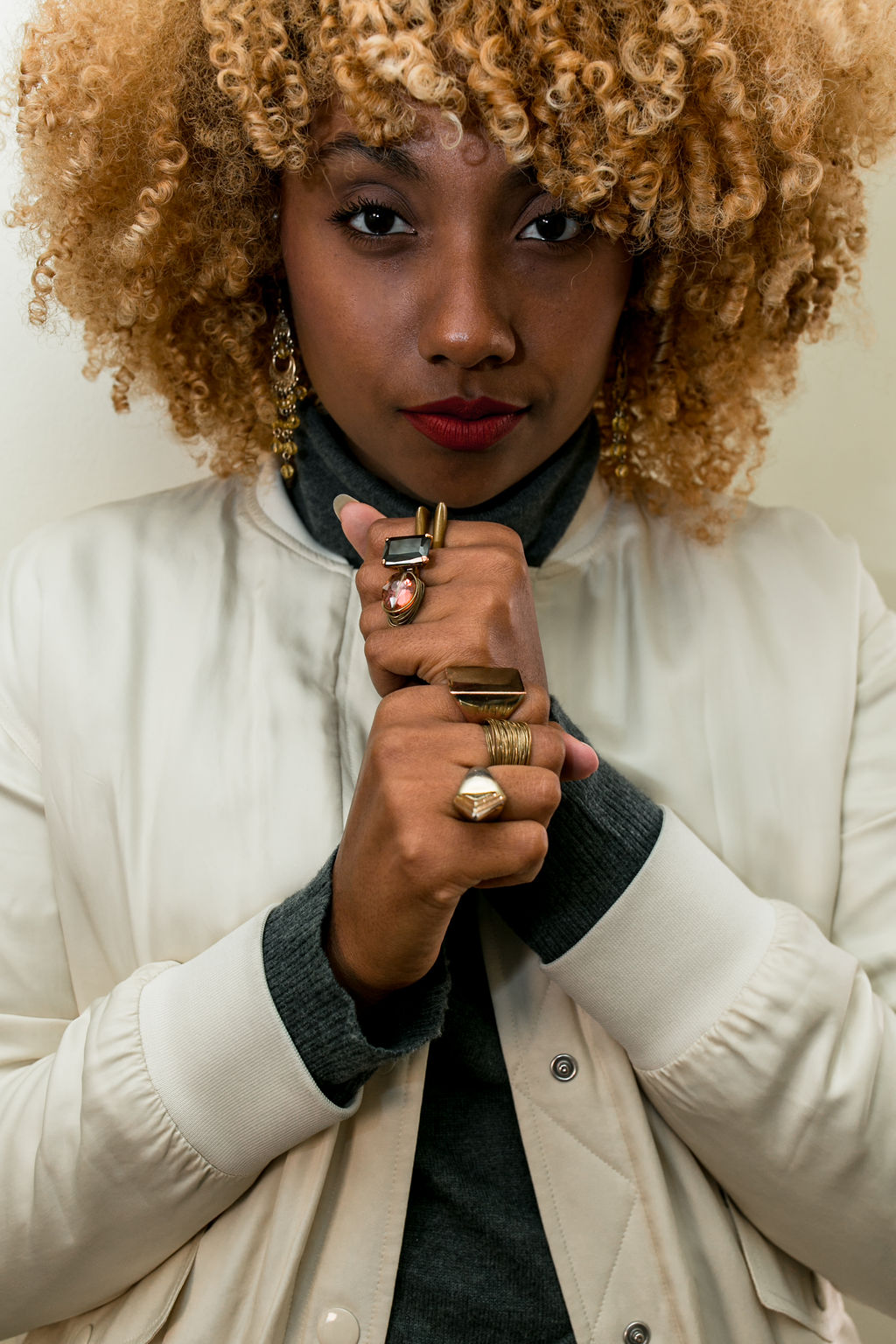 Outfit Details:
Bomber Jacket: & Other Stories
Turtle Neck Sweater: Target
Slacks: Mom hand-me-downs
Sneakers: Asics Tiger
Socks: Happy Socks
Rings: Most rings came from Buffalo Exchange
* The clothes pictured in this post are not new, and may not be available in stores. The details above are to inform you of the brand or store that an item was purchased.