The trick to wearing colorfully printed socks is finding the most fitting way to style them within an outfit. Of course, there's only so much styling you can do with socks. =/ However, with a little extra thought and effort, a flip, fold or scrunch in your socks can make all the difference in your outfit. Here's 4 ways to style colorful socks featuring these bright babies from the Happy Socks Festival gift box.
1. The Scrunch
On your leg, simply push down the sock to your desired "scrunchiness". Depending on the shoe and the outfit, I personally like to take into consideration the design on the sock. If I want the print to be noticed, I won't scrunch too much, so that the details can be noticed. But if I'm just wearing the socks for the colors, I may scrunch more tightly to achieve that specific look.
2. The Fold
The fold reminds me of my childhood. I feel like as a child I ALWAYS folded down my socks, whether they were going to be seen or not. Folding down a sock like Happy Socks, is a funky way of showing personality. It has an "inside out" effect, which can be really cool with the right outfit.
3. 1/4 Fold (With or without the scrunch)
The ¼ fold is basically like "The Fold" except less material is folded down. The idea is to just fold down as little or as much as you need to fit the look of your outfit. Sometimes a full fold is too much, or too neat. The ¼ fold looks good pulled tightly or scrunched down. Your preference. =)
4. The Classic Standard
Super basic! Just pull the sock over your foot, and pull it tight! Let that entire sock design be seen. OR partially covered by pants and long skirts to give a "peek-a-boo" effect. It's all about the small details, you know?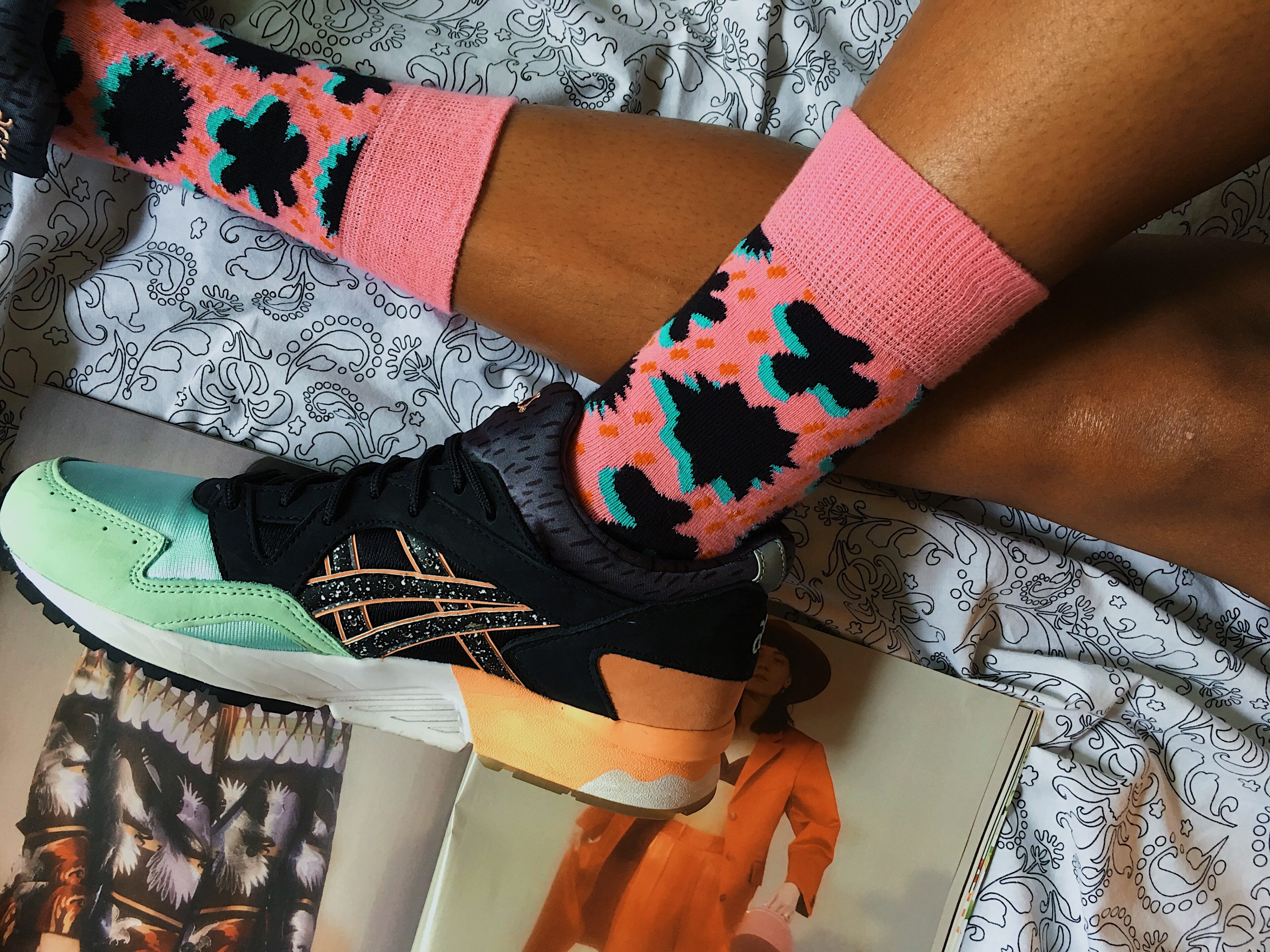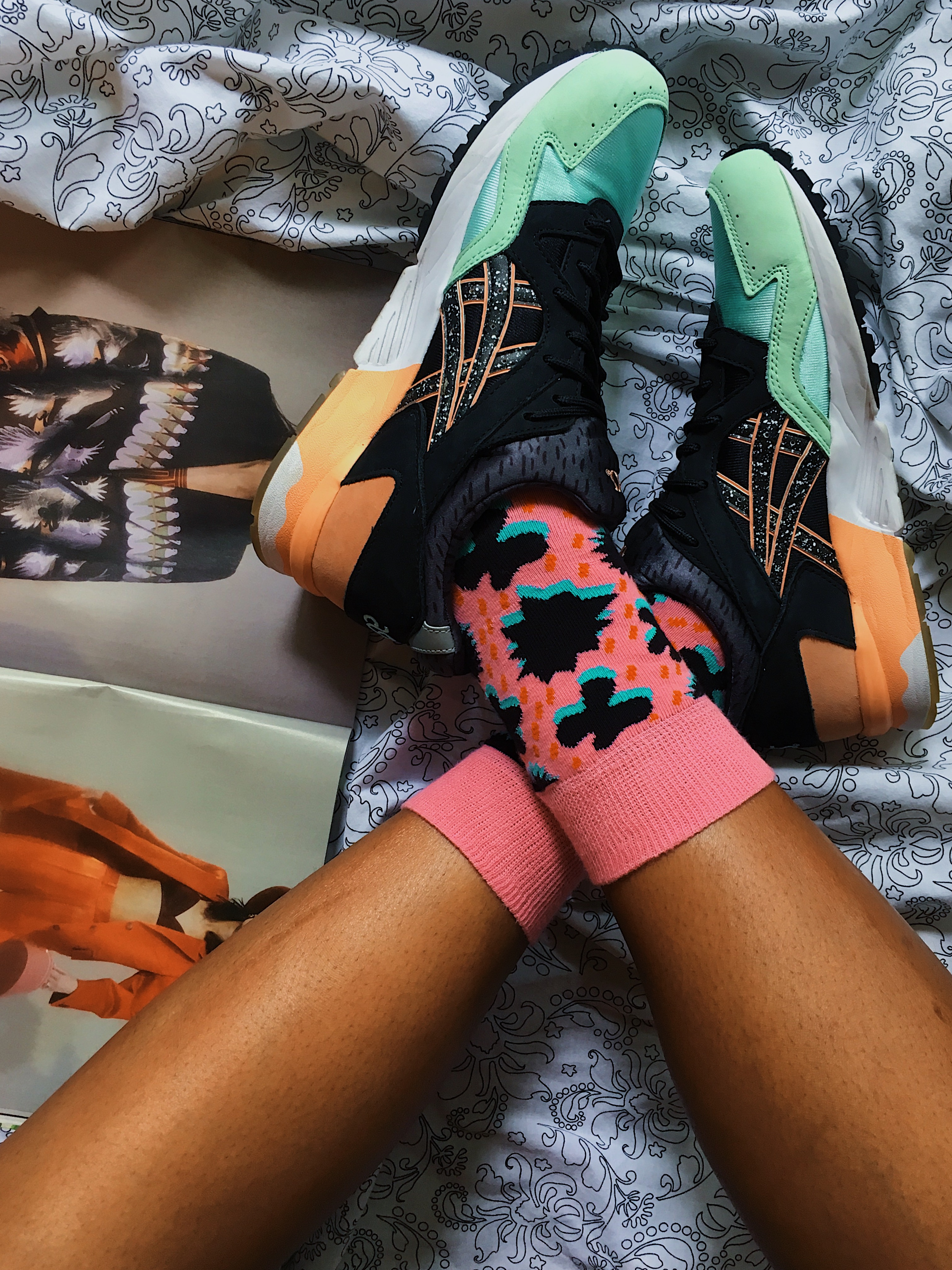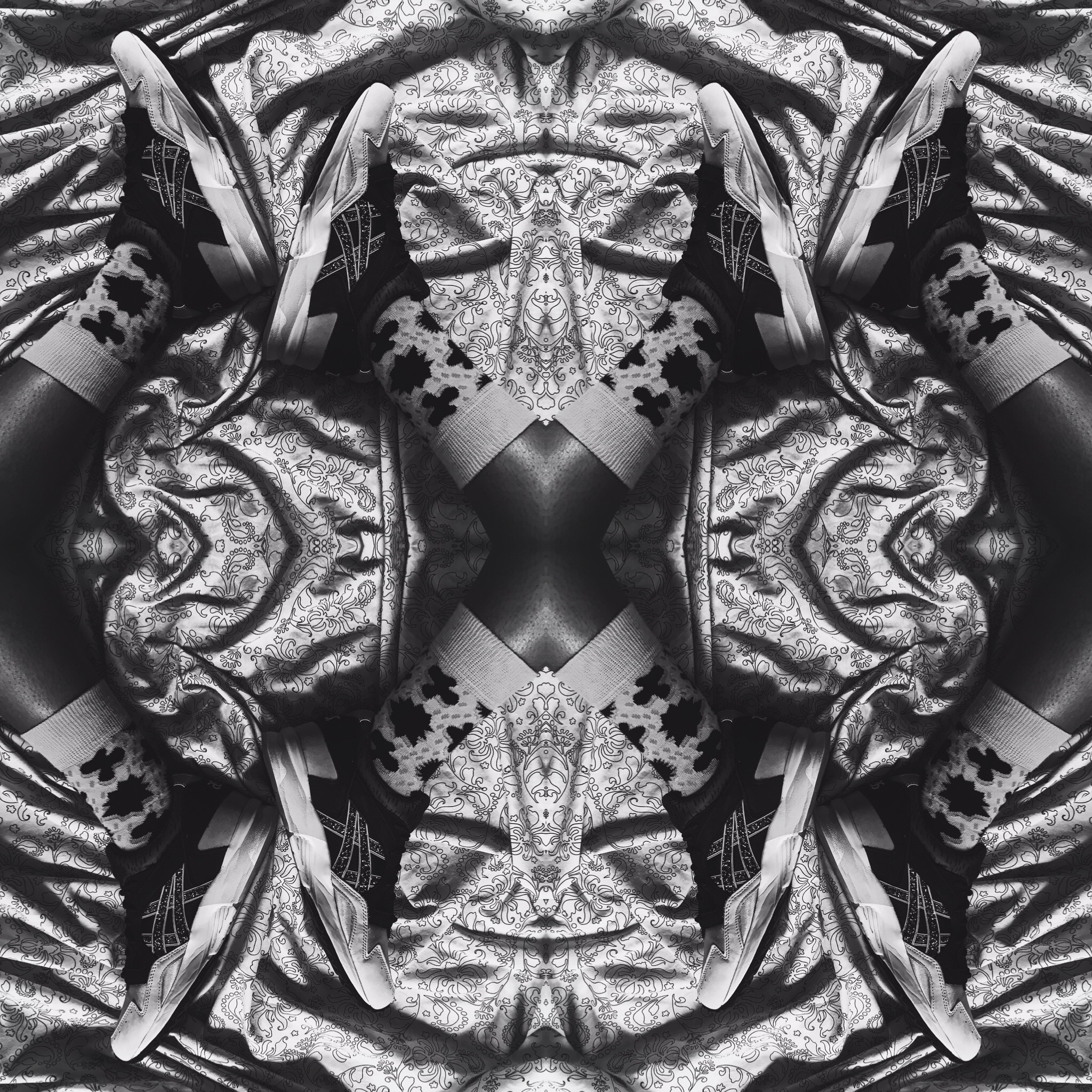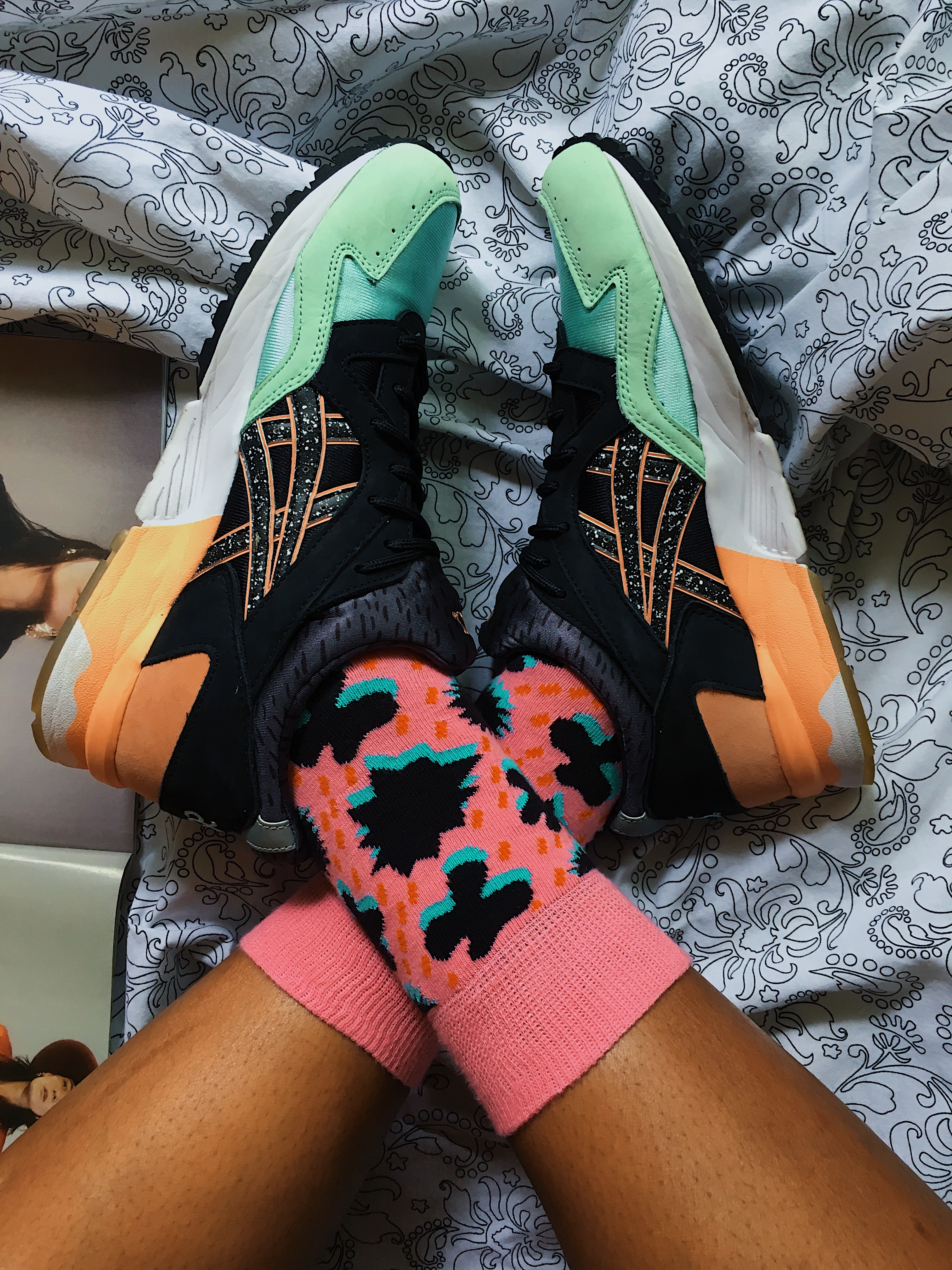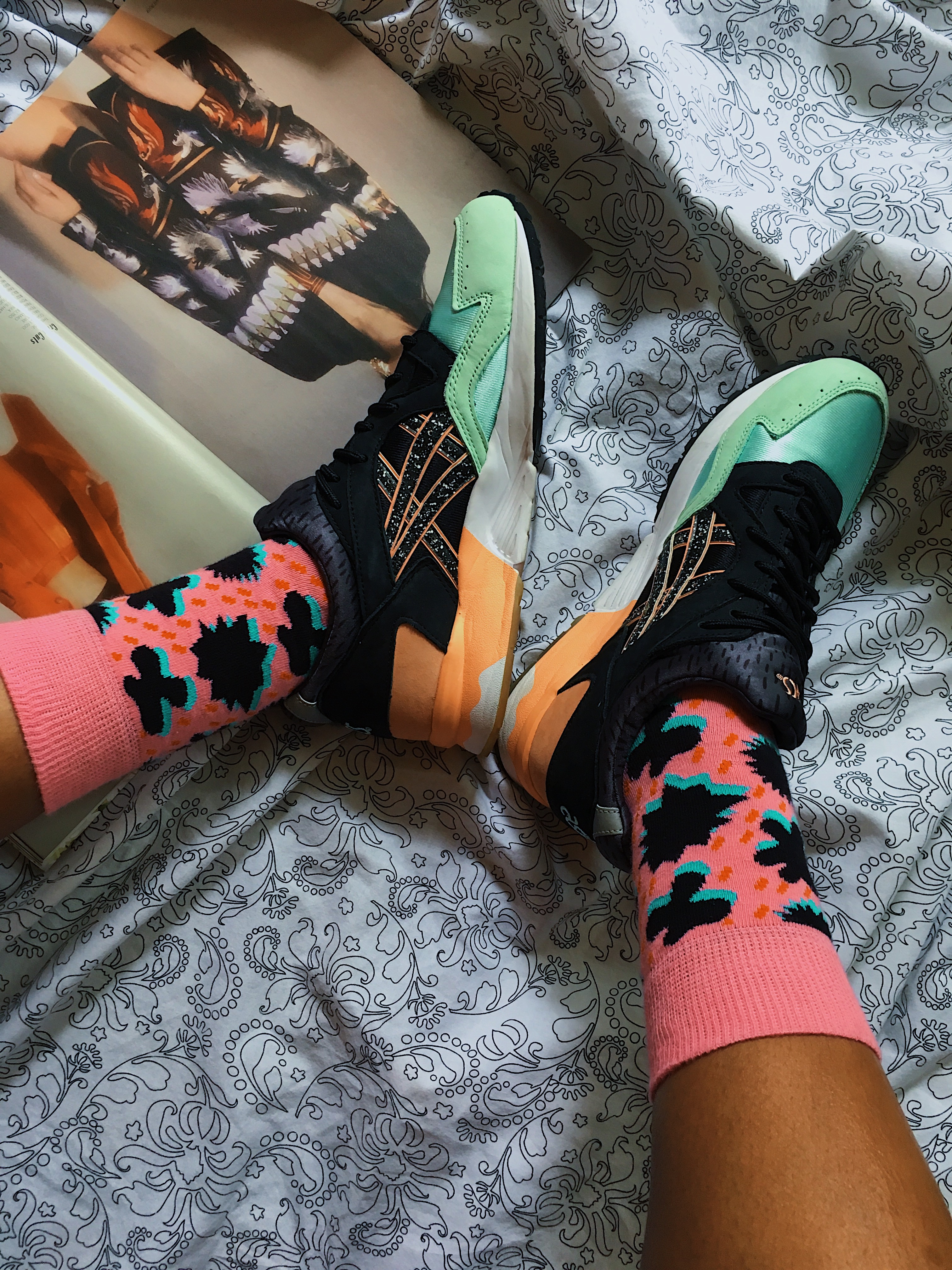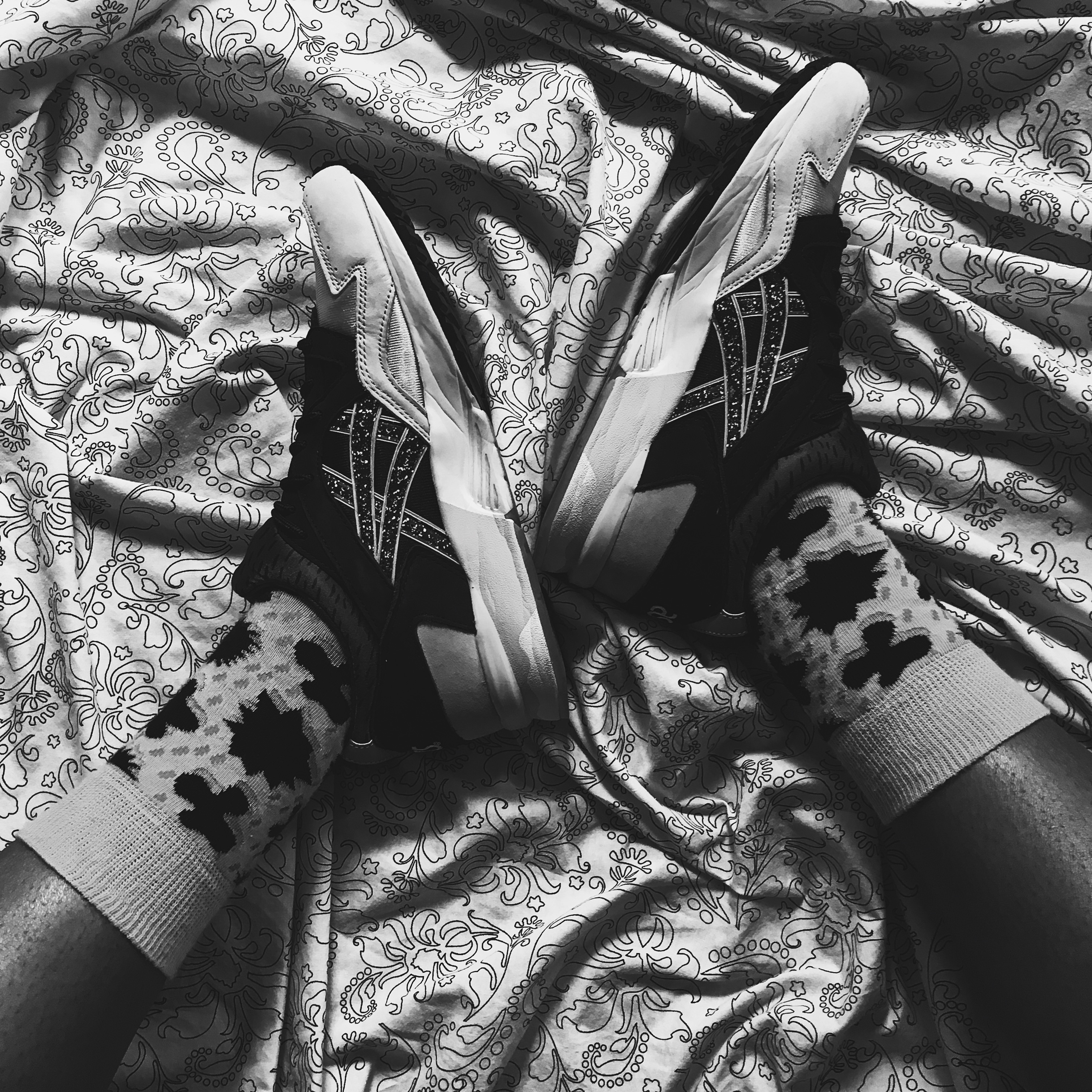 Hopefully this got your wheels turning over those colorful socks you haven't worn yet, or want to buy. Wear who you are, but don't forget that it's okay to try something n e w…
Until next time,
-KayGood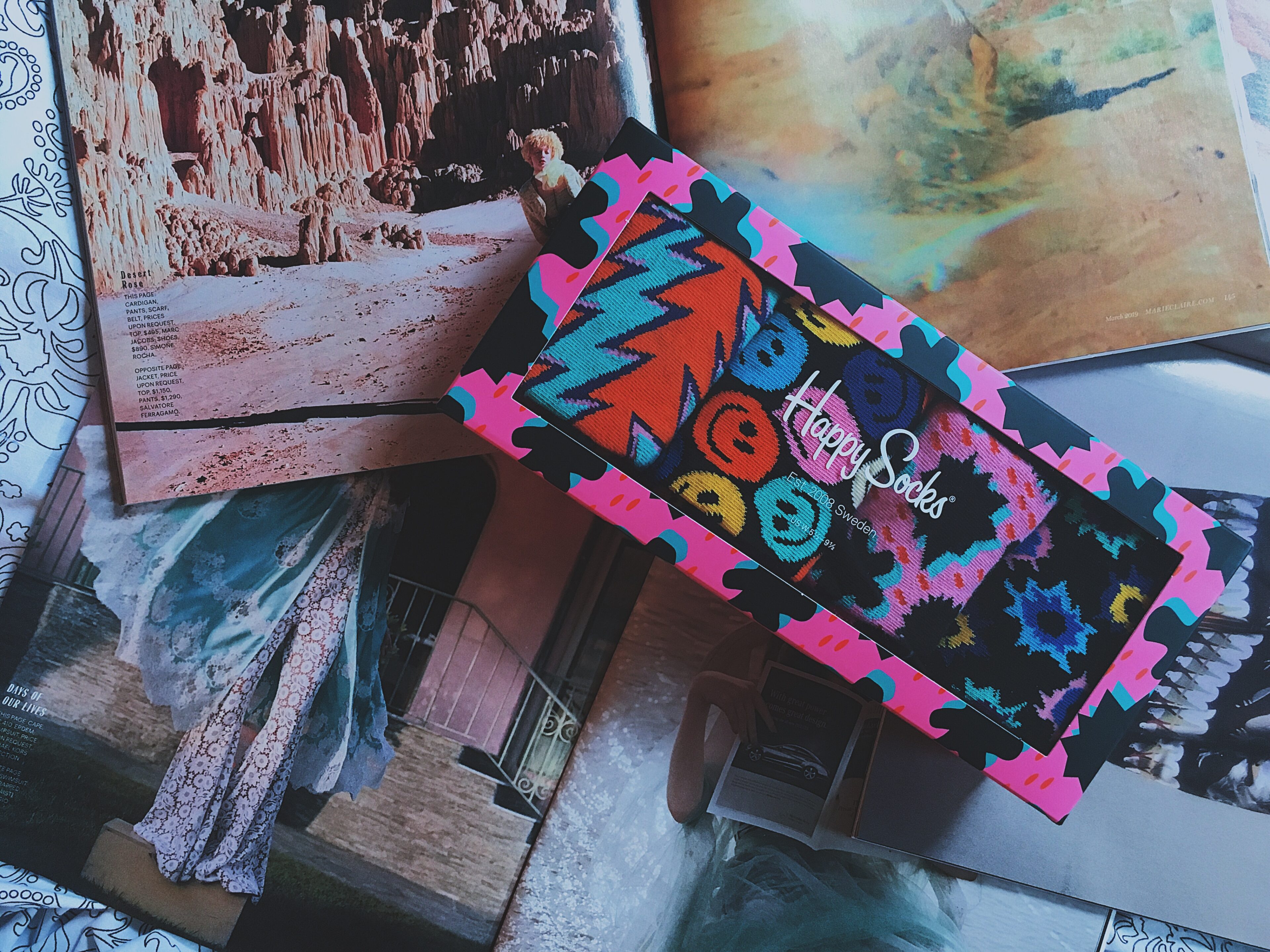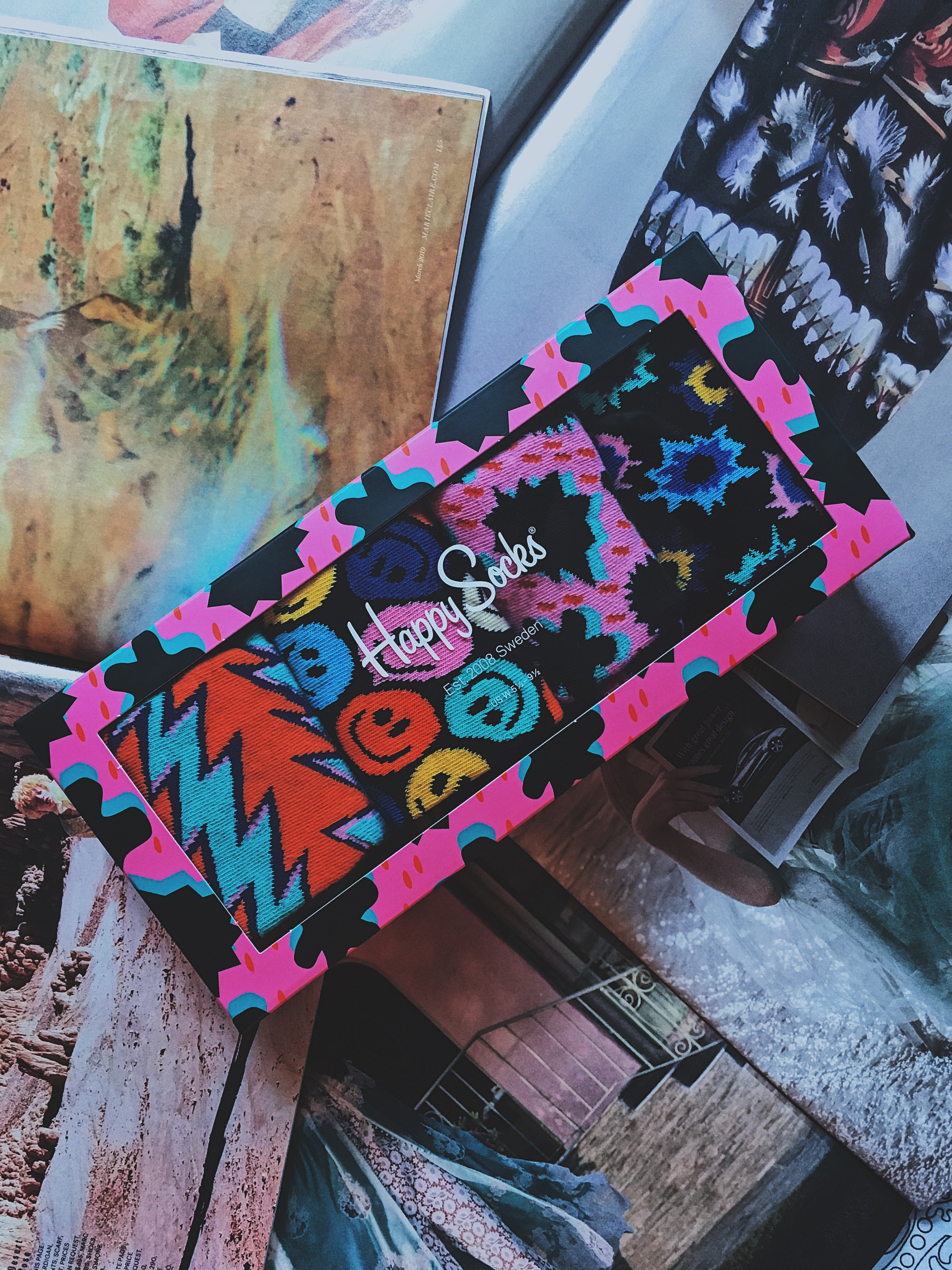 Outfit Details:
Socks: Happy Socks Festival Gift Box
Sneakers: ASICS Tiger
Sneakers: Converse Chuck Taylor All Stars
Booties: Donald J. Plinar