Kiehl's Product Junkie
Shopping in a Kiehl's store is one of my favorite things to do. I don't do it often, maybe 3-4 times per year, so it's always a treat when I get to play with and purchase new products. Over the years I've tried many Kiehl's products and narrowed down quite a few favorites that I use regularly.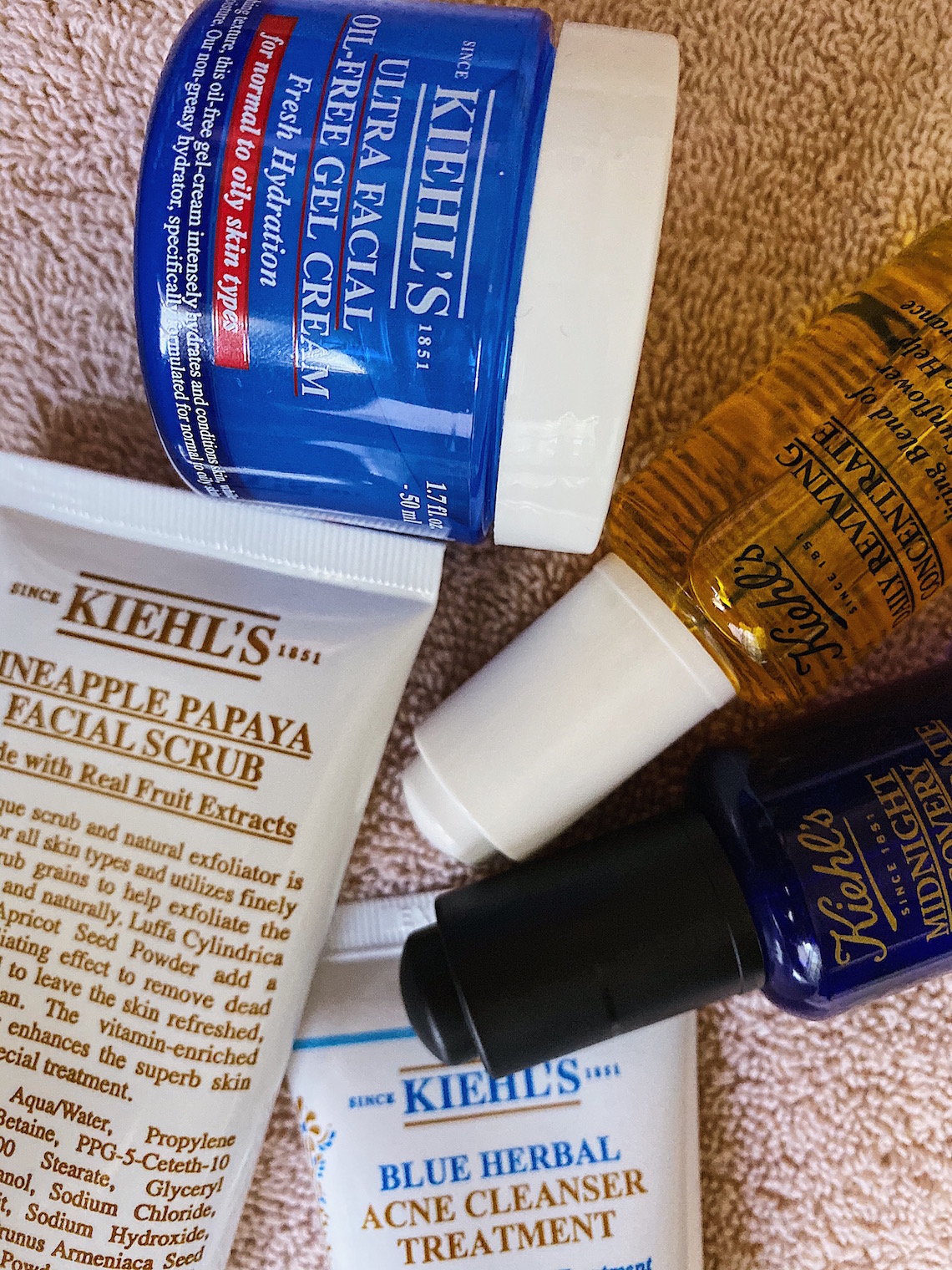 Recently, I've added a couple new products to my skin care routine that have really brought joy to my skin. Here are my current 5 best skin care products for combination skin in the winter by Kiehl's, including the Midnight Recovery Concentrate. I'm going IN DEPTH on how I use them in combination with each other to fight cold weather dry skin and breakouts all while adding softness and locking in moisture.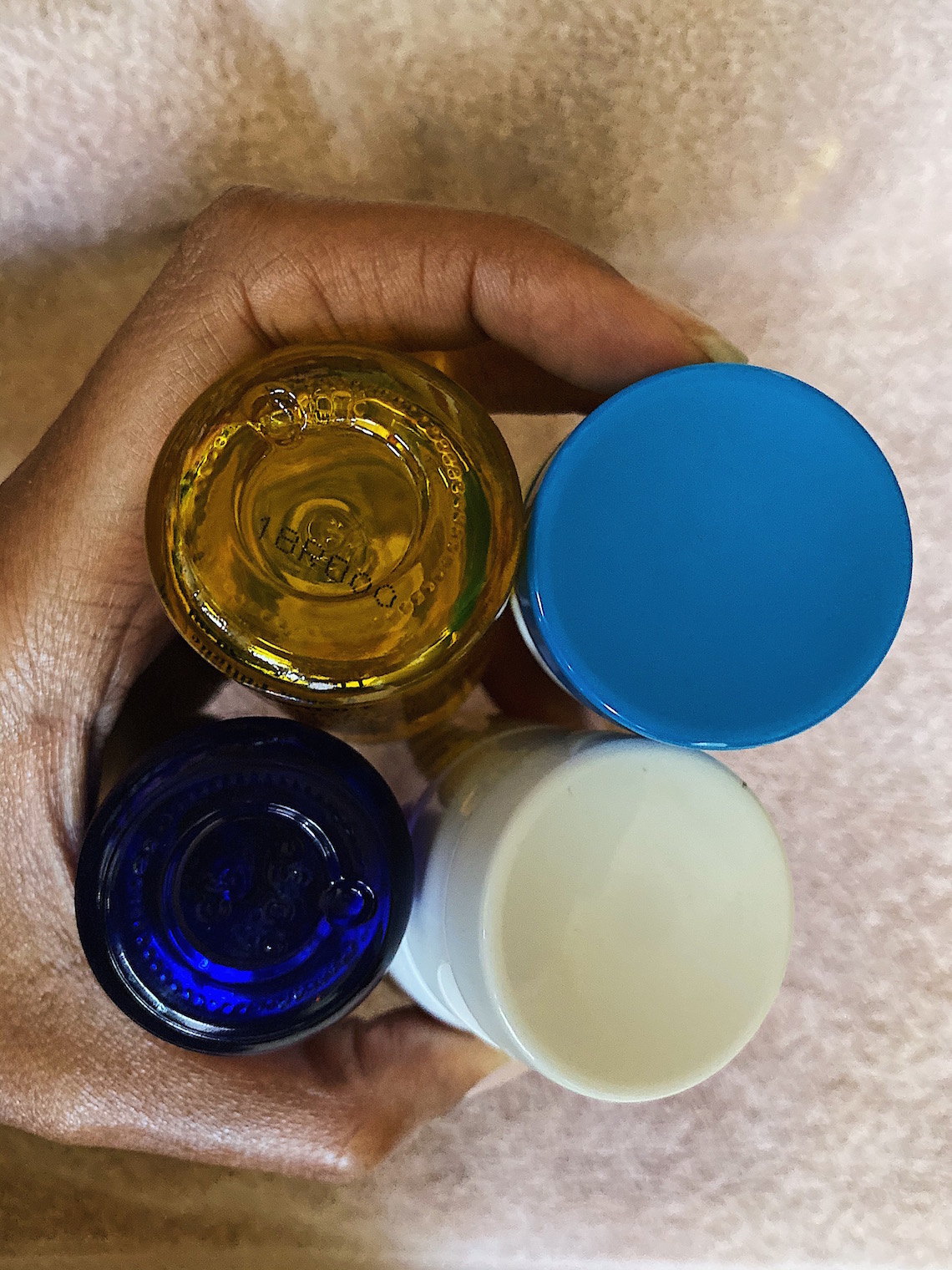 Live Clothes Minded receives earnings for all purchases made from Amazon Affiliate links shared within this webpage.
5 Best Skin Care Products For Combination Skin & Acne Prone Skin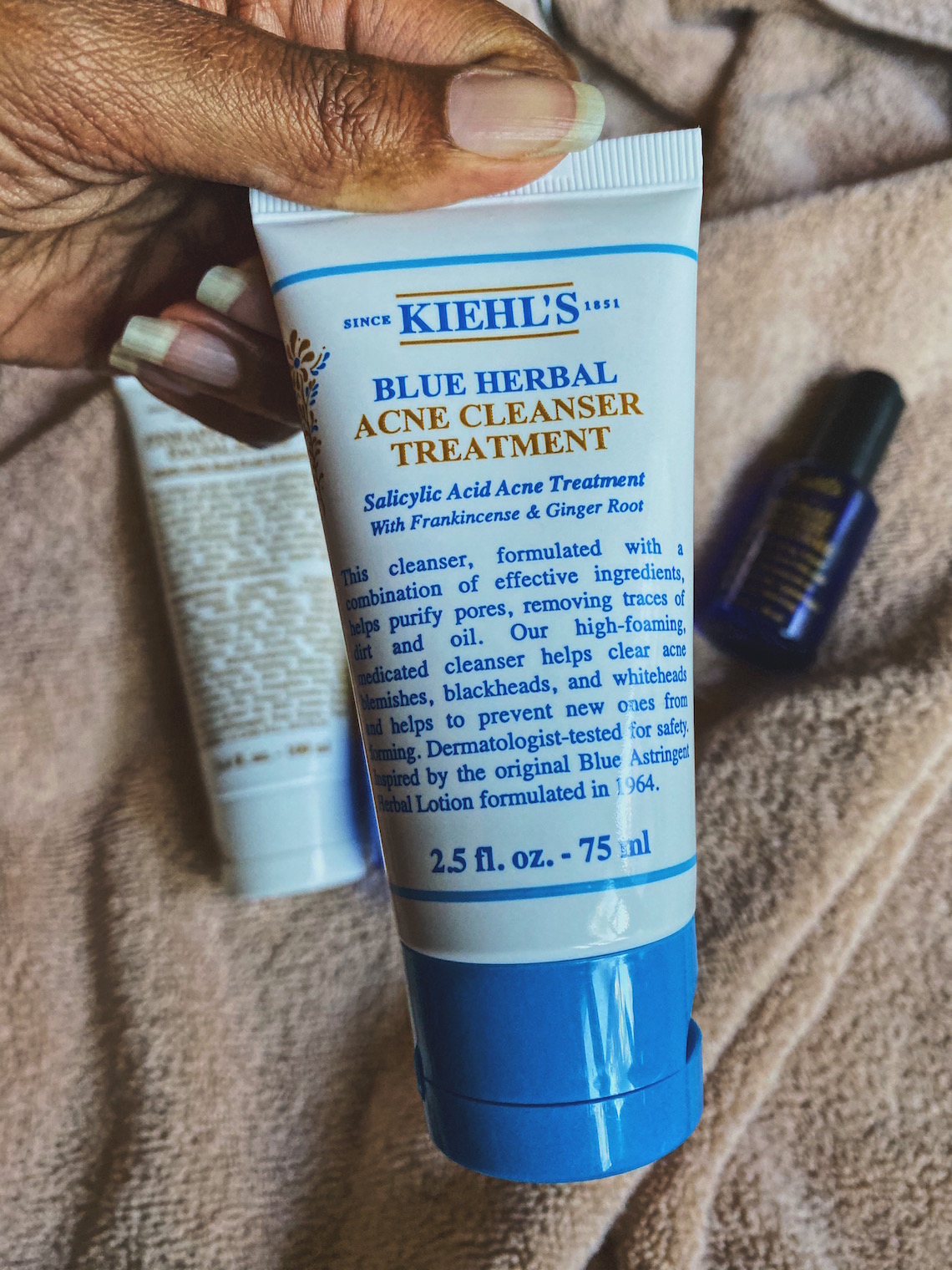 I've been using this cleanser for at least two years with legitimate results. Not only does it clear up those current pimples, but it helps prevent future breakouts as well. Currently, I like to use this acne cleanser once a day, usually at night. Sometimes, depending on if I wear make-up (which breaks me out) or if it's that time of the month, which we know causes breakouts, I will use it morning and evening.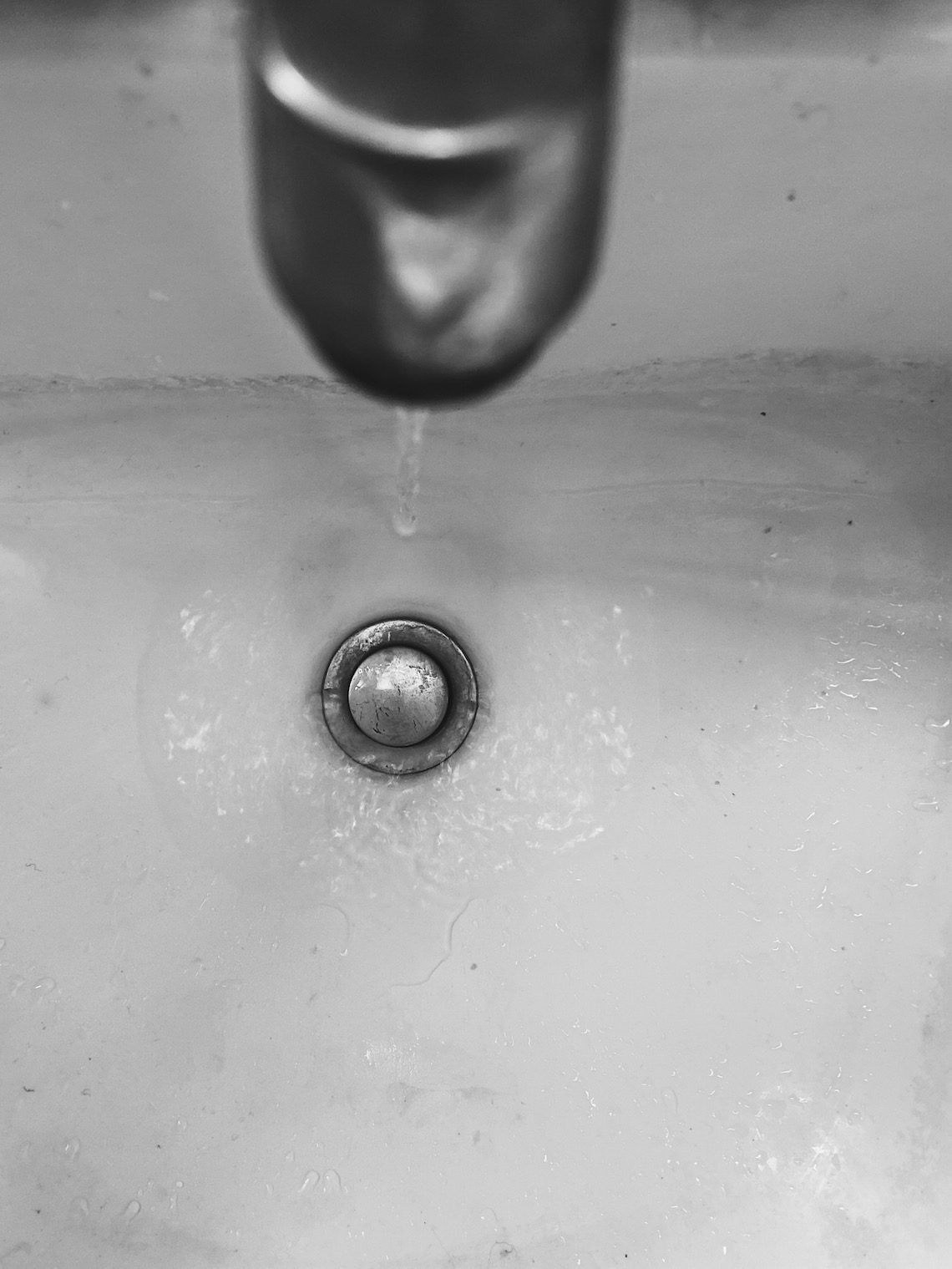 I really just listen and look for what my skin needs, and respond accordingly with the proper products. In the evening, the Blue Herbal Acne Cleanser Treatment combines extremely well with the Midnight Recovery Concentrate, which I go into detail about for my number 2 favorite.
I've tried to switch, but I can't!
In the past, after this acne cleanser cleared up my breakouts, I've tried to switch over to other Kiehl's cleansers, just to try them out. For example, I've tried the Calendula Deep Cleanser (which is an amazing cleanser but didn't prevent breakouts for me) so I would always end up having to return back to the Blue Herbal Acne Cleanser Treatment for it's consistent effectiveness.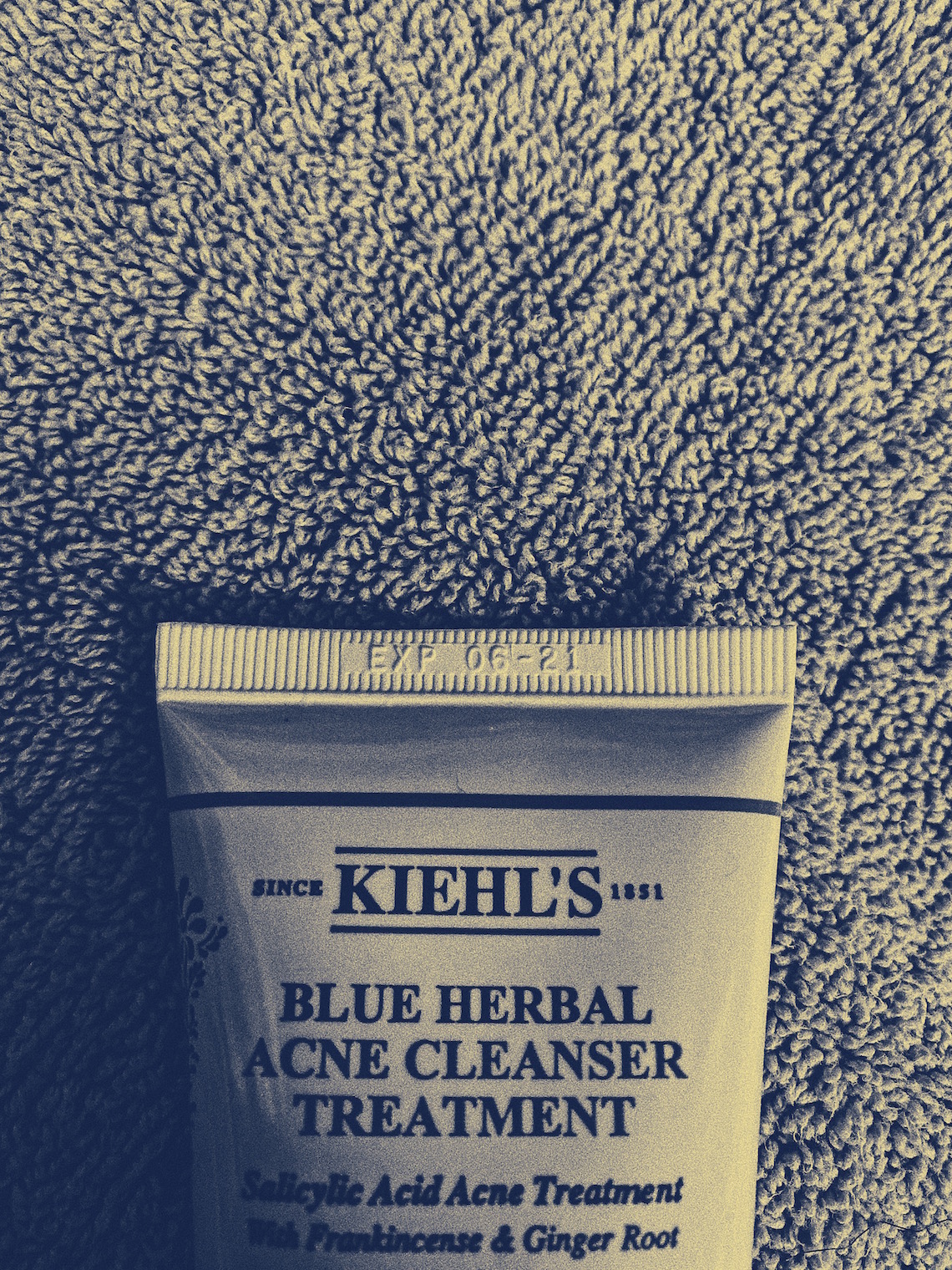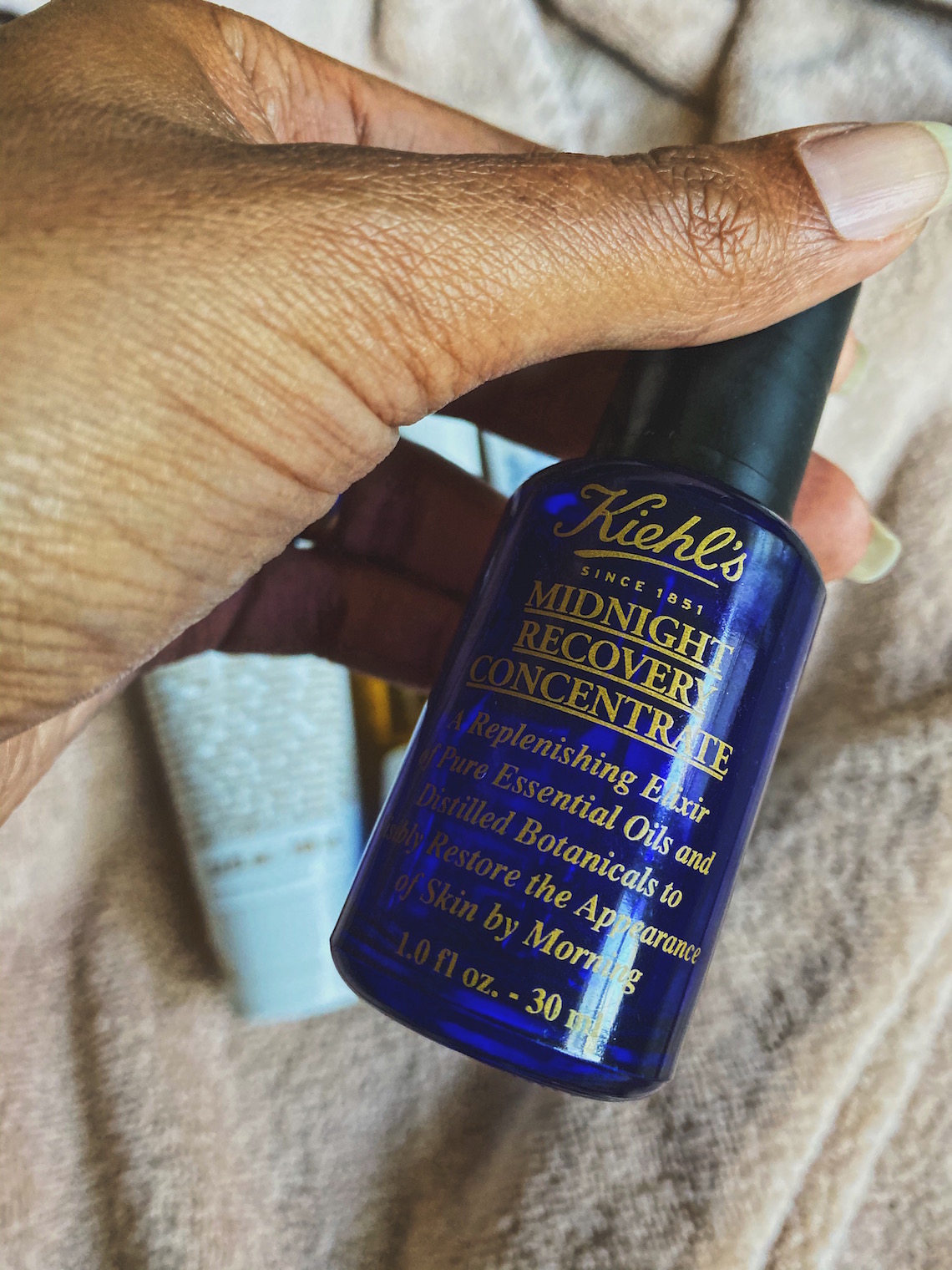 If you are familiar with Kiehl's, you have most likely heard of the magical Midnight Recovery Concentrate. I've been using this facial oil for a few years; at just a few drops a day. I use it in place of a moisturizer, (unless my face is feeling dry or in need of additional moisture I will use in combination with Kiehl's Ultra Facial Oil-Free Gel Cream, which I'll talk about later.)
I made mistakes at first.
When I first started using this oil, I had no idea what I was doing. I would take the eyedropper, bring it to my face, and squirt big, dripping drops of the oil on my cheeks, forehead, and anywhere else I thought it was needed. This was a big no-no, I learned after using a whole 1oz bottles worth. I learned from the Kiehl's in store experts, as well as some skincare articles that a little seriously goes a long way with facial oils.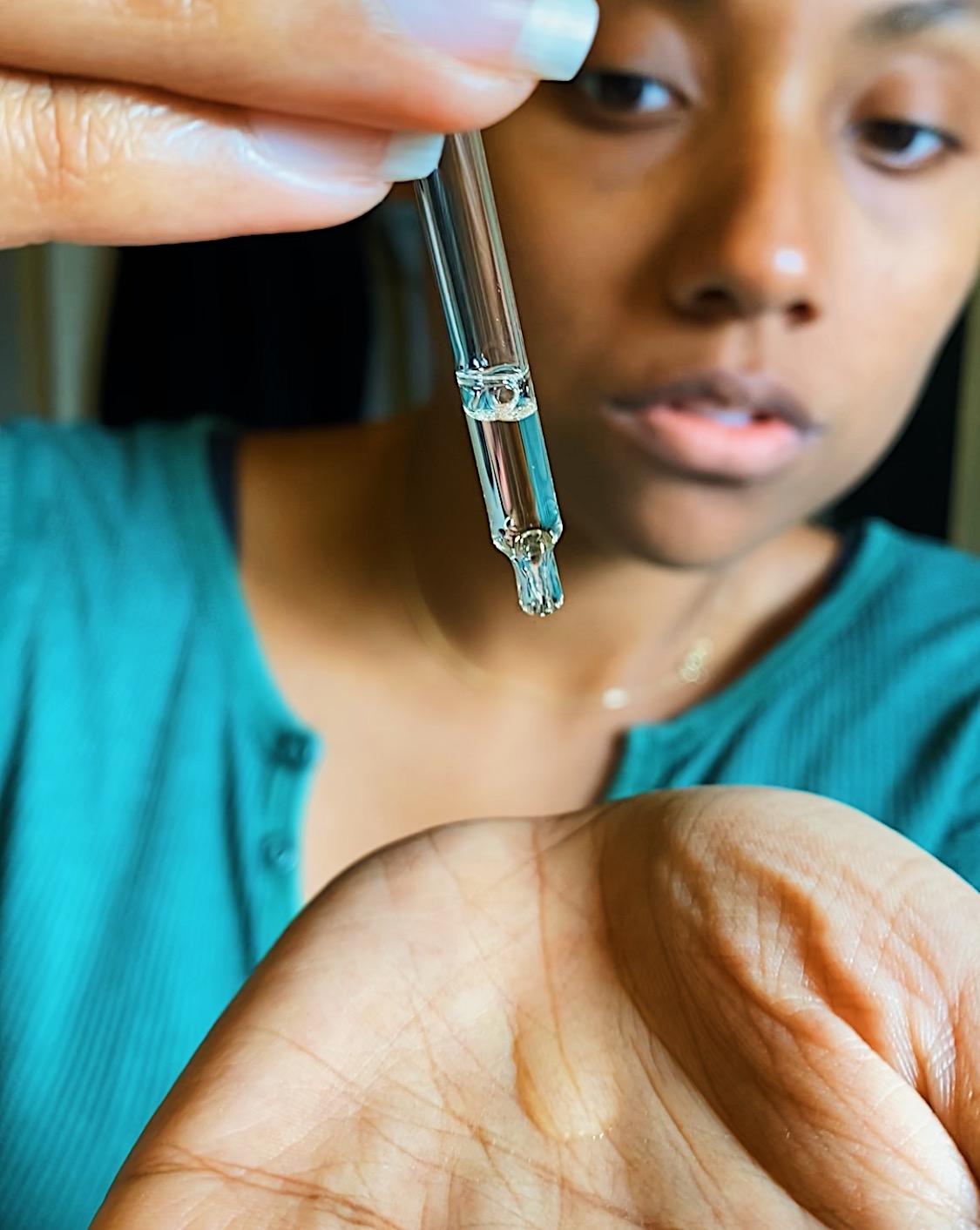 Currently, in the evening after cleansing, I use 4 small drops of the oil in the palms of my hands, pat my hands together (do not rub the oil between your hands because your hands will soak up all the oil) and gently pat and press the oil into my skin.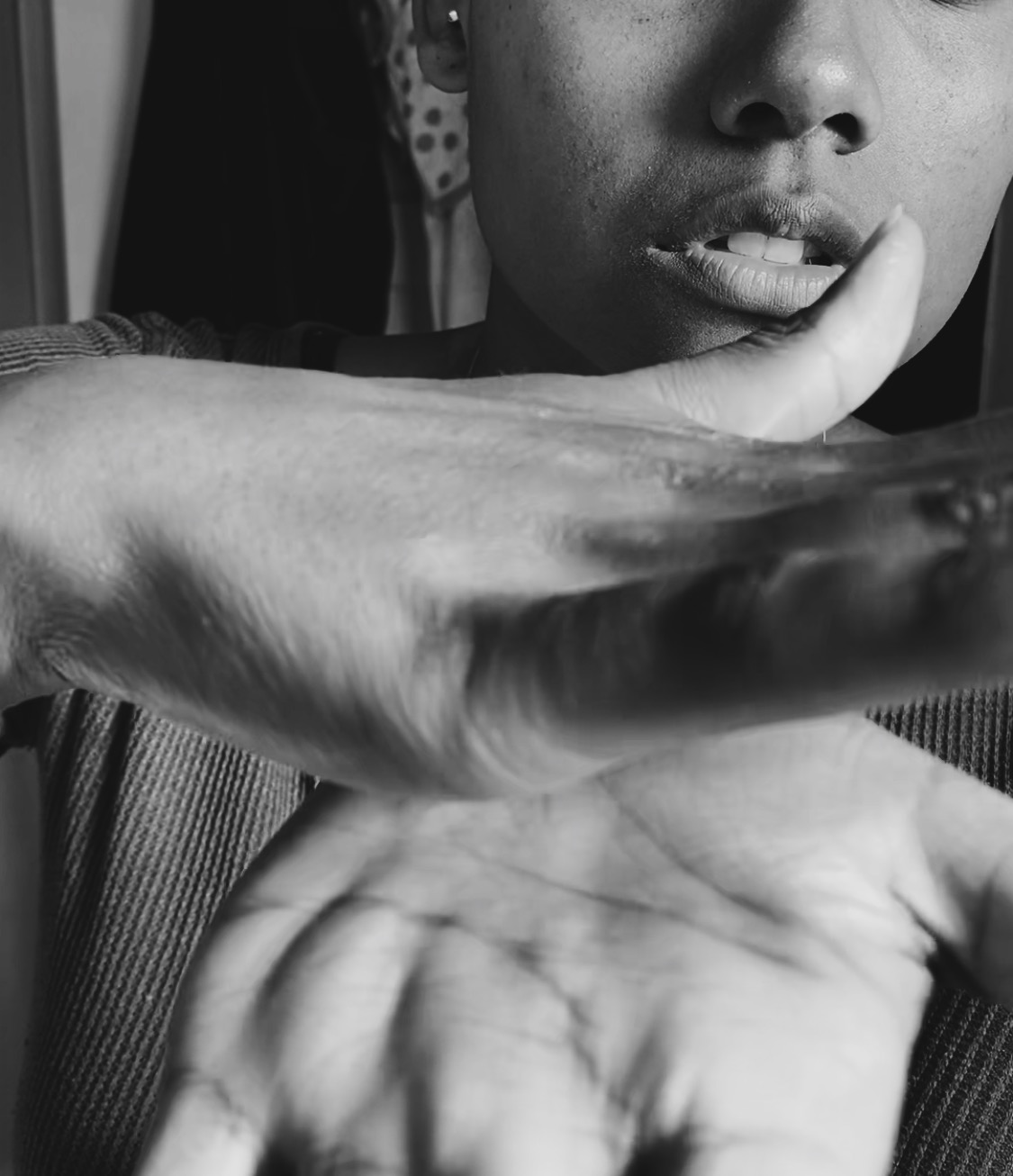 I start pressing the oil into my driest areas first, which is my eye area, around my mouth and the sides of my nose. From there, I pat my forehead, cheeks, chin and neck area if there is remaining oil on my palms.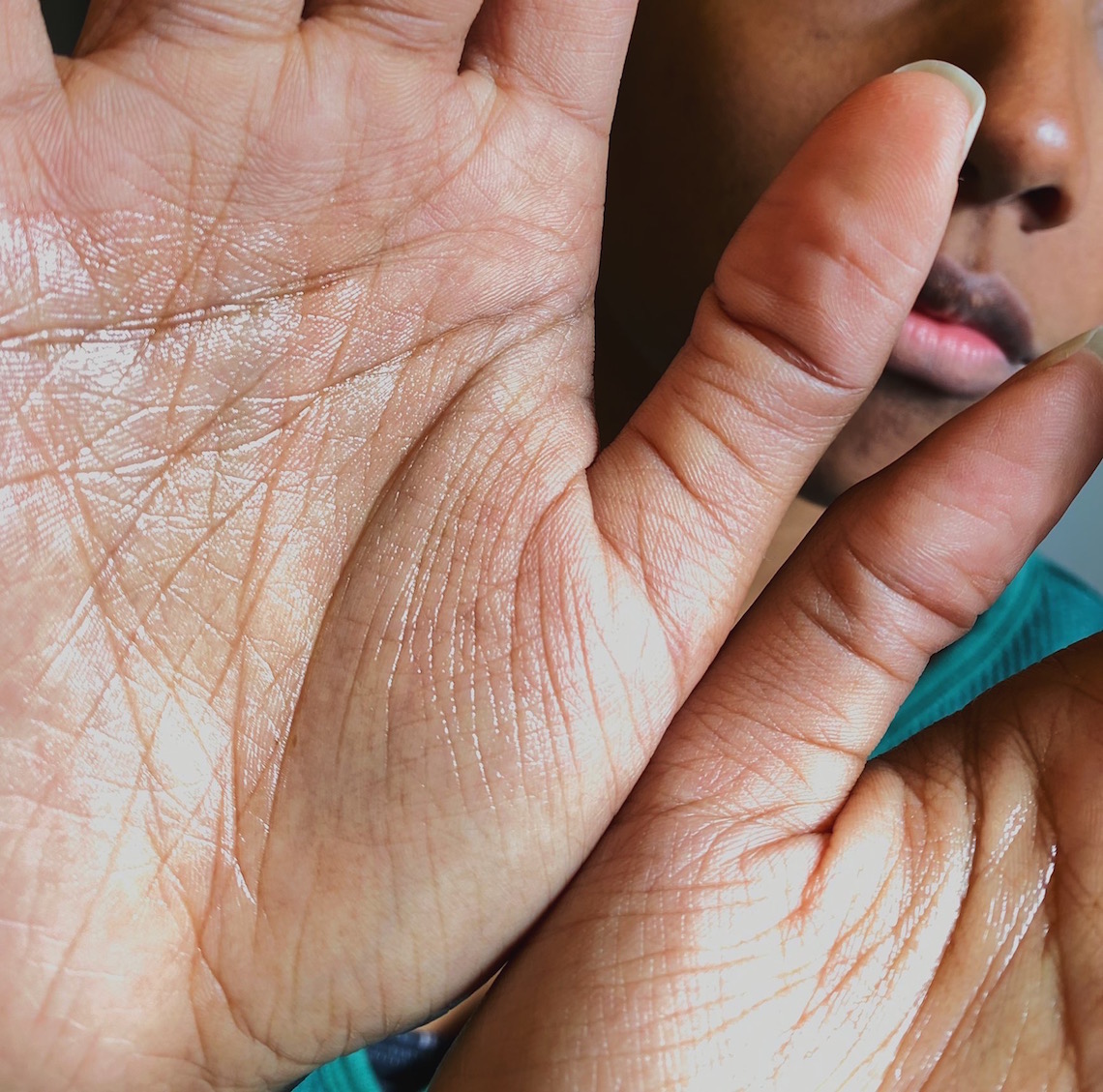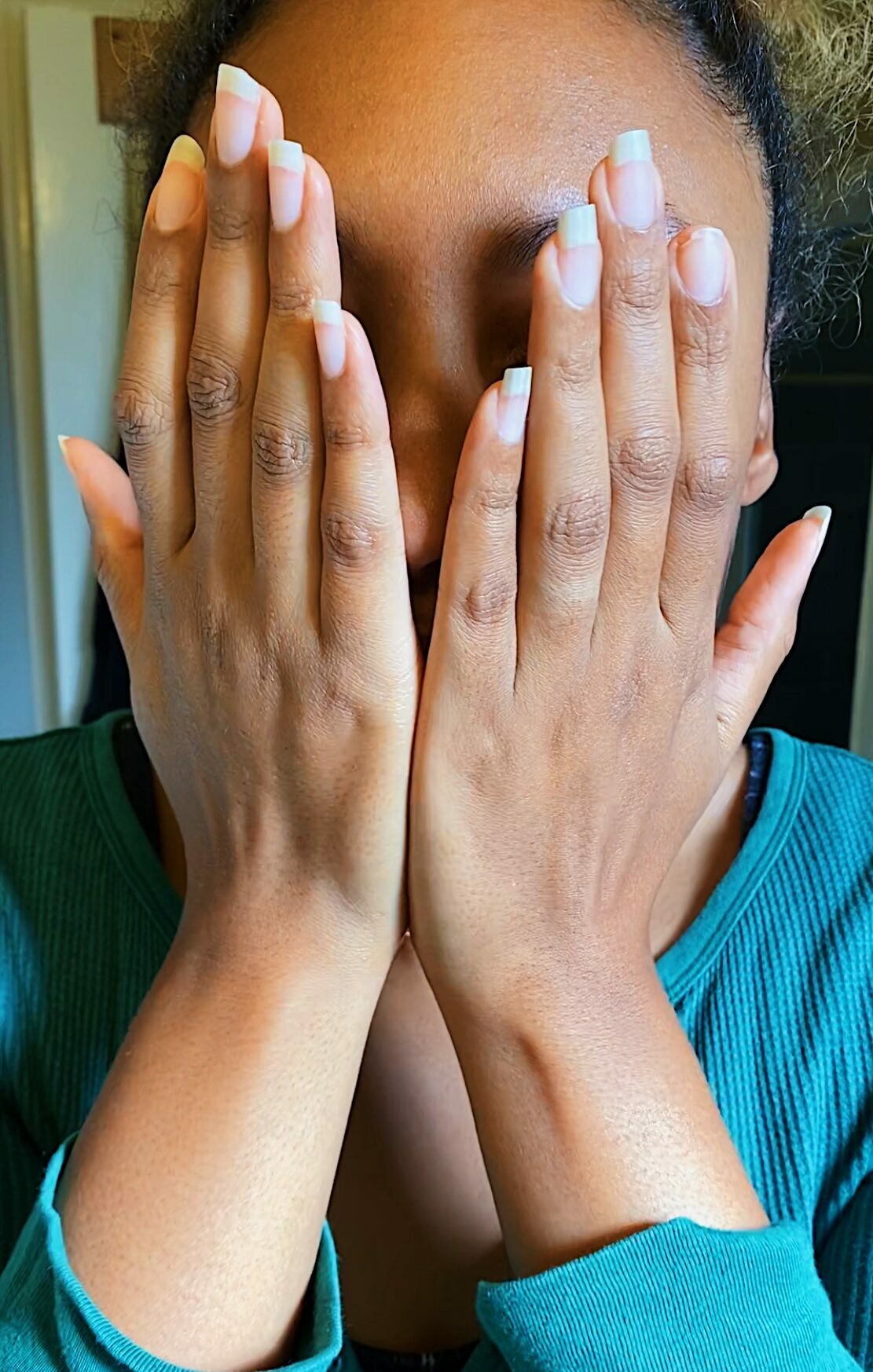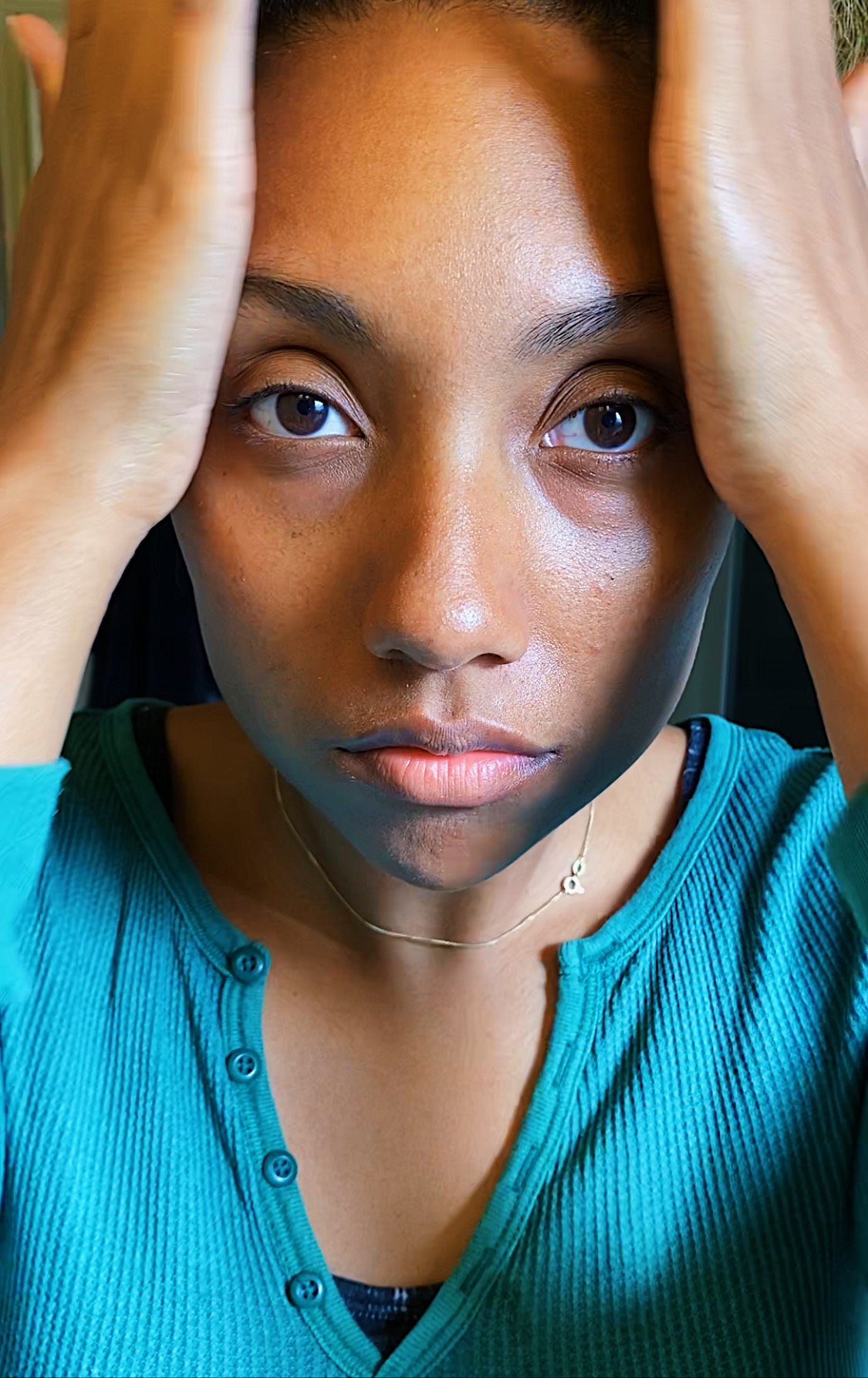 This strategy is a game changer. Not only is it beneficial to the skin to use just the correct amount of product, but the product itself will last you a very long time! This is the type of product you want to treat delicately.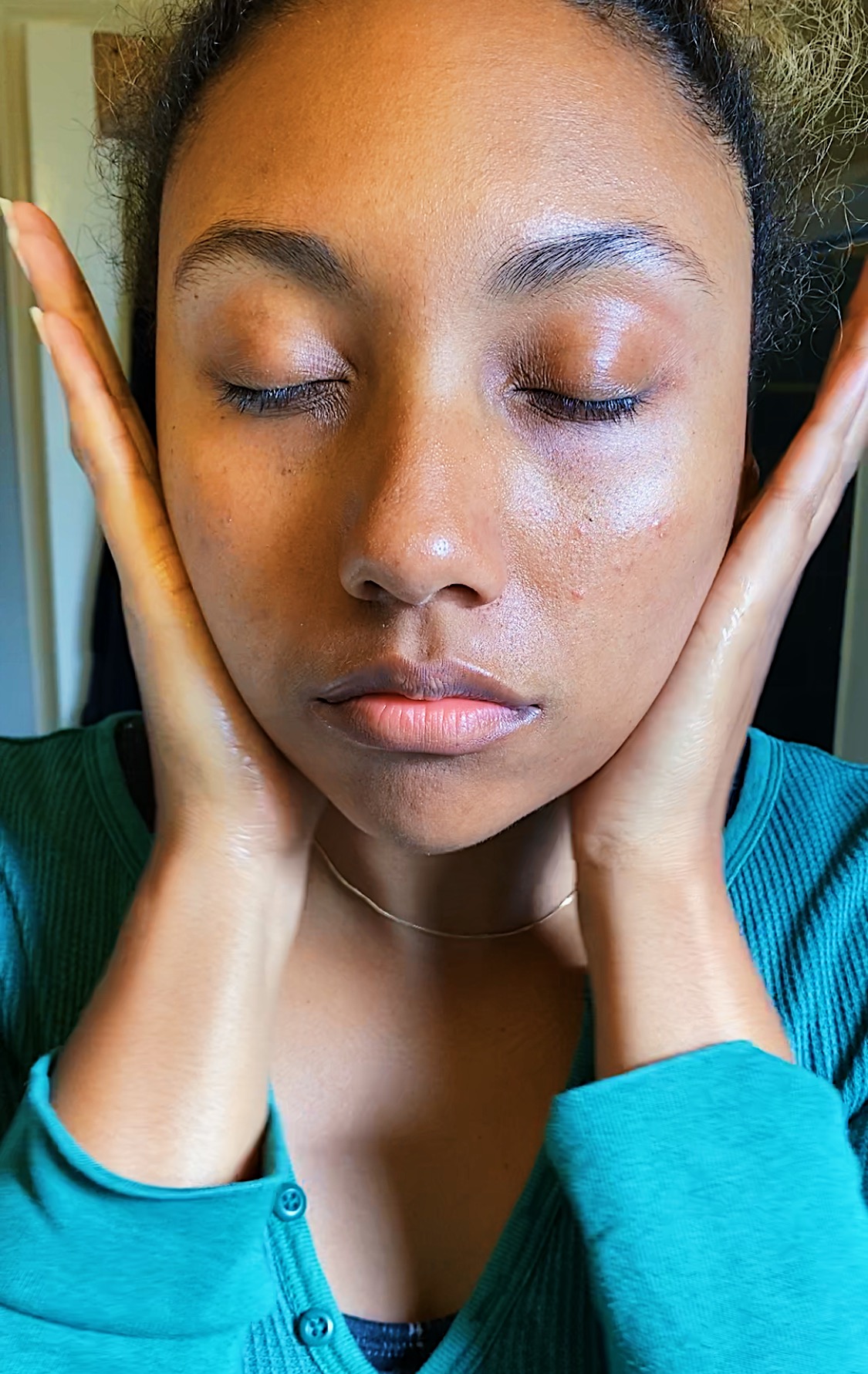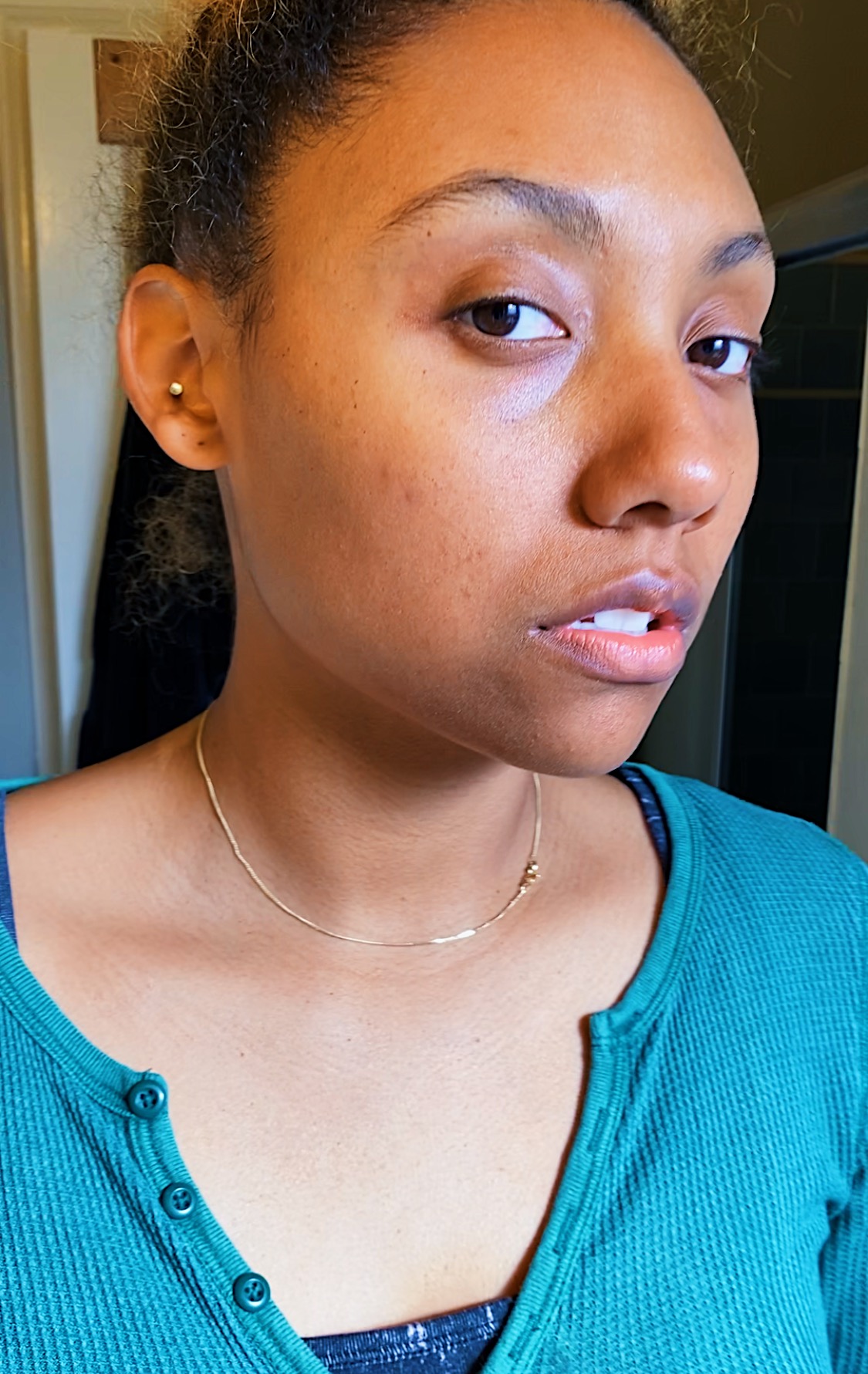 Respect it. Use it properly and generously for the best results and to get the most out of the product for your money. Kiehl's products are quality, and although their prices are, in my opinion, reasonable and warranted, it can be expensive. Therefore, don't waste your product simply by over using it.
So, what exactly does this product do for you, you ask?
Well, quite a number of things I must say.

It keeps my face from being dry.
Especially in colder temperatures. The oil really locks in moisture.
It keeps my skin from getting too oily.
I typically get oily in the t-zone, especially on my nose. But after using this oil consistently, it adds the right amount of oil back into my skin so that my face doesn't try to overcompensate its natural oil production because it may be too dry. The concentrate keeps my skin right where it needs to be. This is seriously one of the best products for combination skin. Everyone can honestly benefit this oil.
It works wonders on breakouts.
Especially in combination with the Blue Herbal Acne Cleanser Treatment. Overnight, I kid you not, the recovery concentrate helps reduce the size, if not almost vanish a new zit or blemish. It's amazing to say the least.

It recovers tired looking skin.
The word "recovery" is in the name of the product, so it should do just that, right? I can't believe how refreshed my skin looks some mornings after being exhausted, or wearing make up for too long the day before, how improved my skin looks by morning. The overnight improvement is truly significant, and even helps those tired dark circles a bit too.
It makes my skin ridiculously soft.
I mean, there's not much explanation needed here. Who doesn't want a soft face? With consistent usage and proper application, this Midnight Recovery Concentrate really does wonders in a multitude of ways.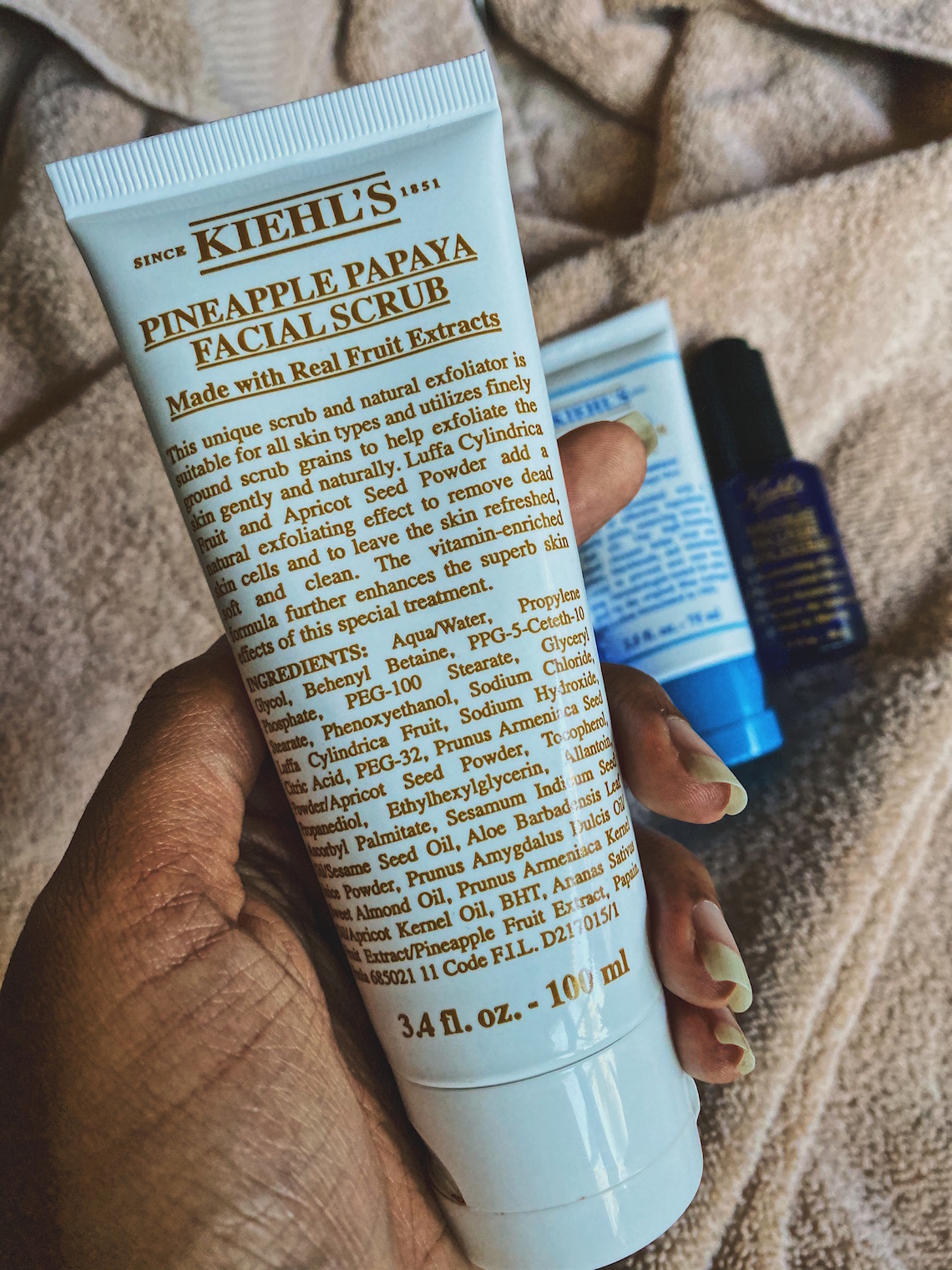 I am an advocate for exfoliating regularly, maybe overboard sometimes. I love to use typical facial cleansers with my electronic facial cleansing brush, or simple exfoliating rounds to smooth out gritty skin and clogged pores. But when I really want to get a deep cleanse, I like to use a facial scrub.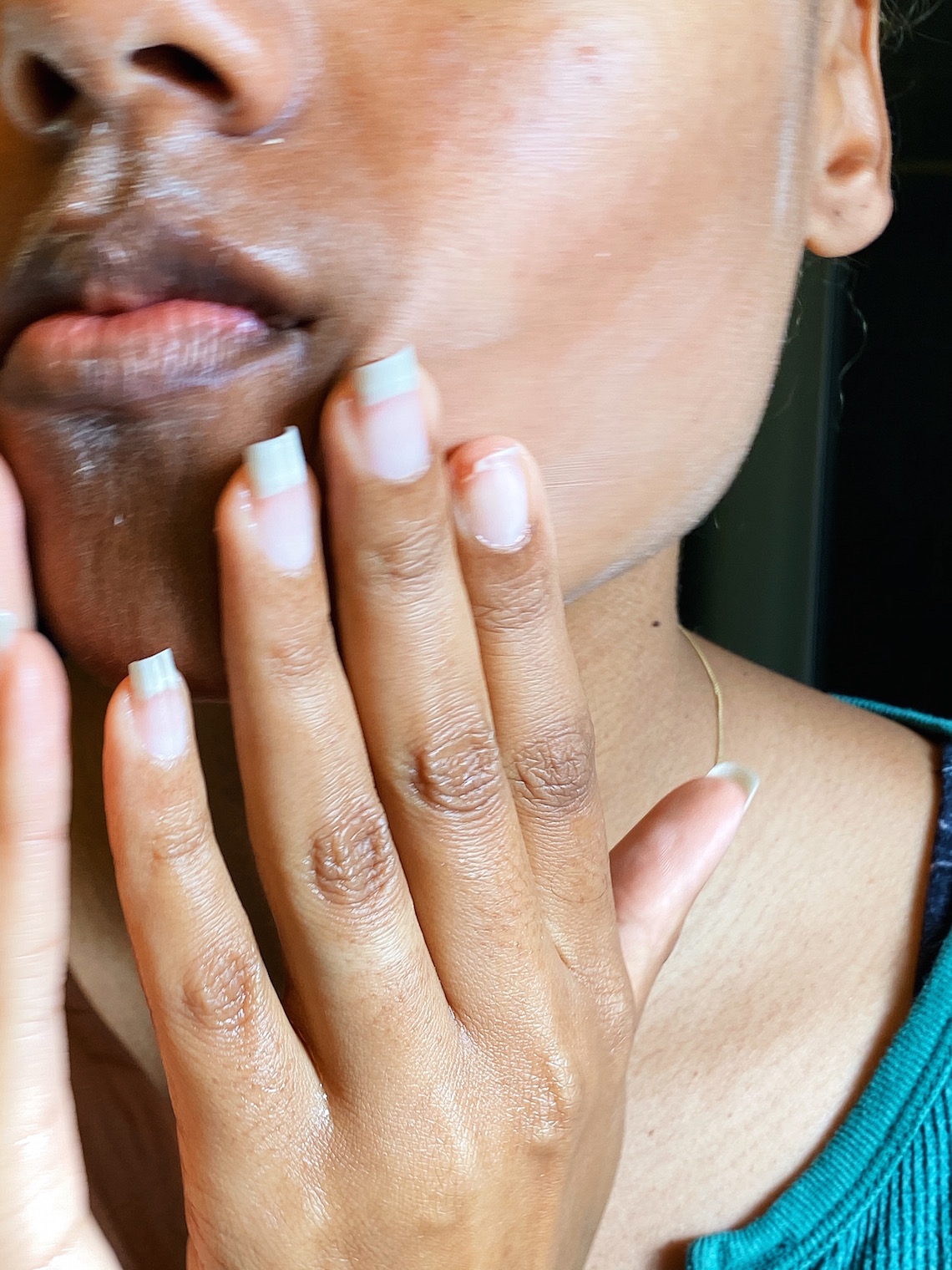 I just happened upon the Pineapple Papaya Facial Scrub, because I wanted to try something I hadn't tried before in the Kiehl's store, and also wanted to meet a certain dollar amount to catch an amazing sale that they were having.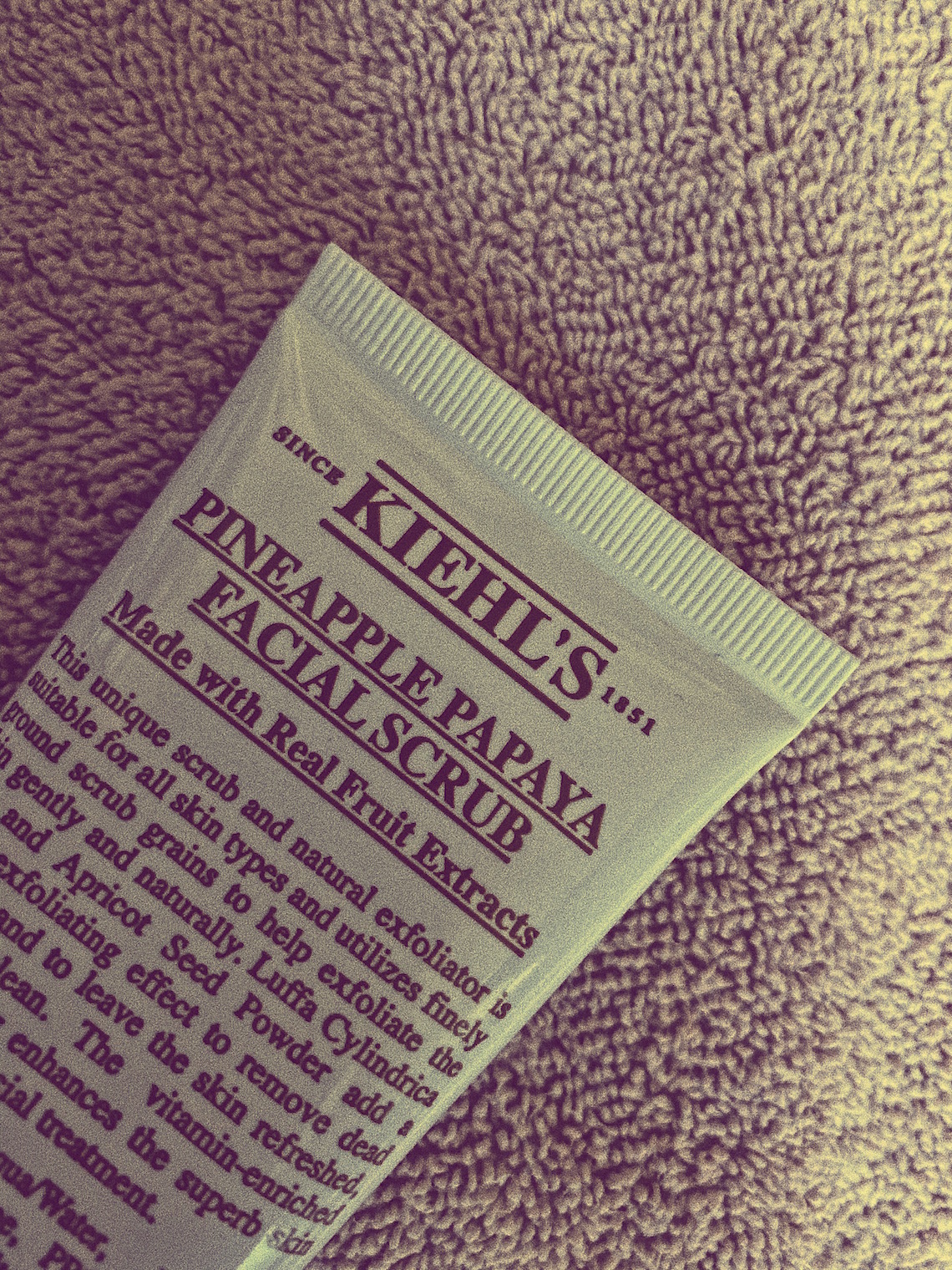 For a cleansing facial scrub, I usually use the Rare Earth Deep Pore Daily Cleanser, which I love, but this time I decided to try out the fruity one. And boy was it a great decision! I like to use this scrub in the morning, or during a time when I don't have breakouts but my skin needs some revitalization. Paired with the Daily Reviving Concentrate, which is number four on this list of Kiehl's best products for combination skin, my face radiates a smooth glow immediately after using.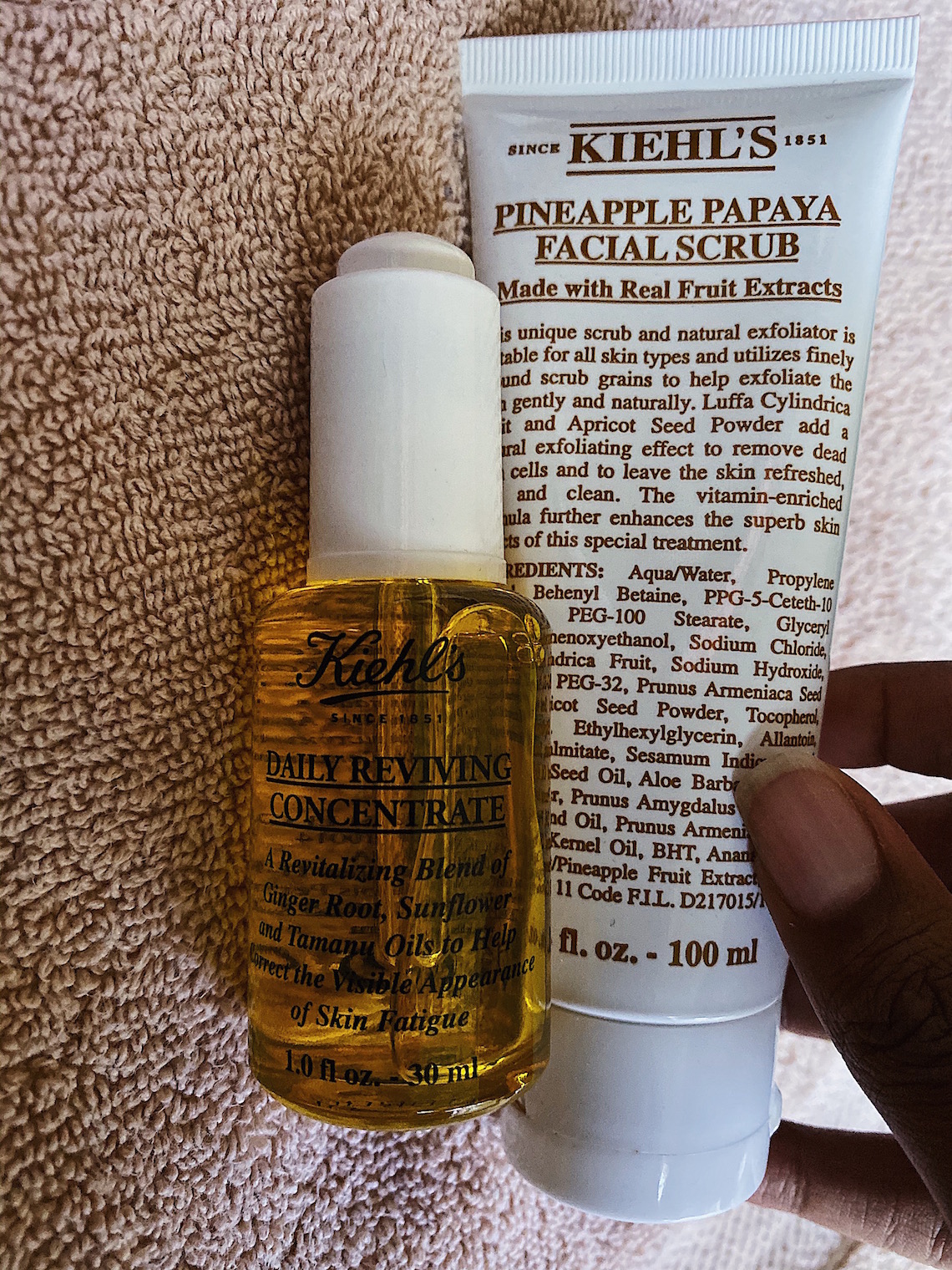 I know that last sentence was a bit dramatic, but I'm serious! The key with this scrub, and any exfoliate or cleanser for that matter is to take your time when massaging it into the skin. We tend to do everything so fast and in a hurry that we miss the true benefits of the products we buy. What a waste, right?
So here's my advice:
If you wanna give this scrub I try, I recommend massaging in a circular motion all around your face (avoiding the eyes at all cost… I made this mistake before. Not fun getting ground scrub grains out of your eyes) for at LEAST 60 seconds, applying mild pressure.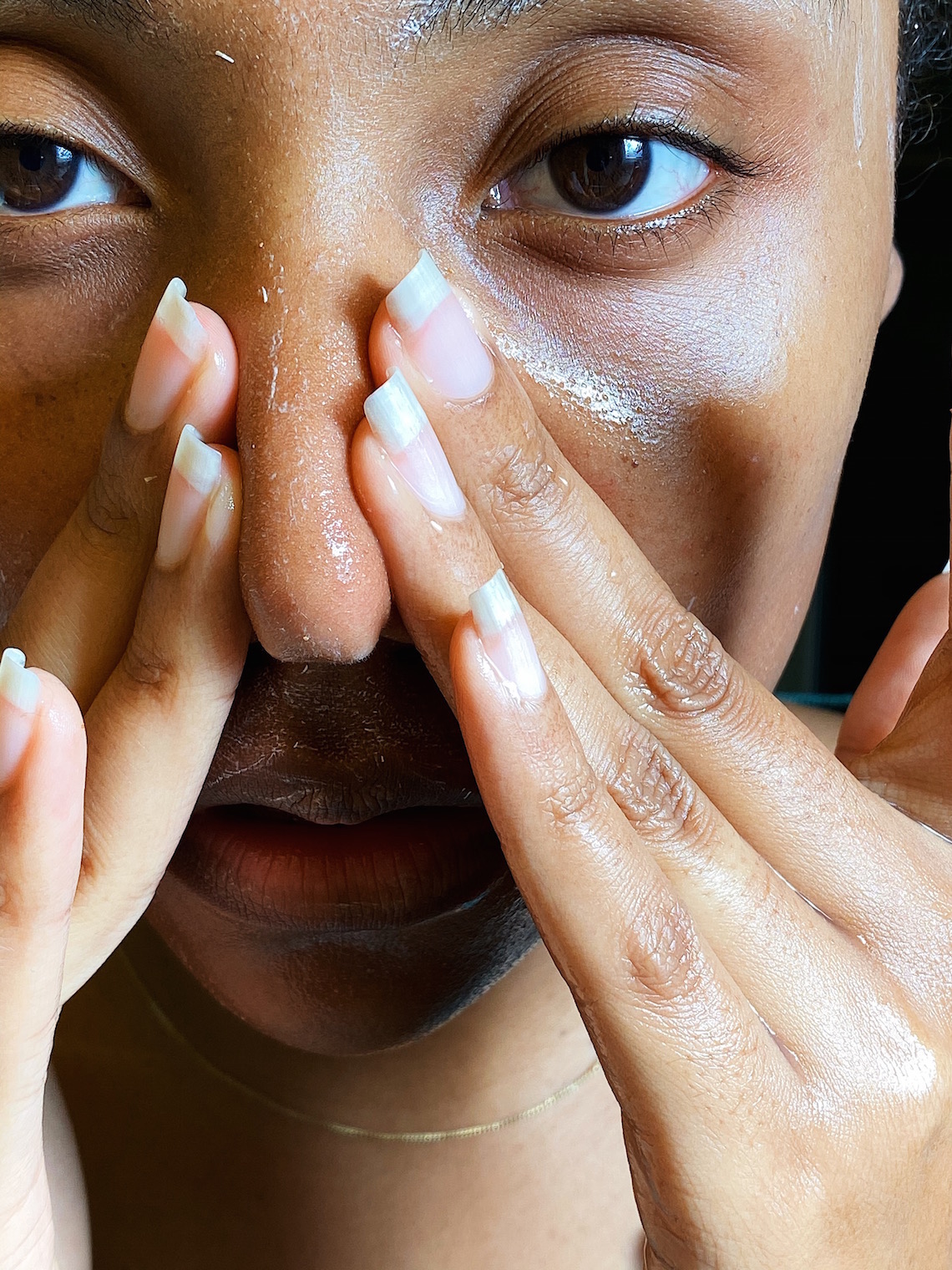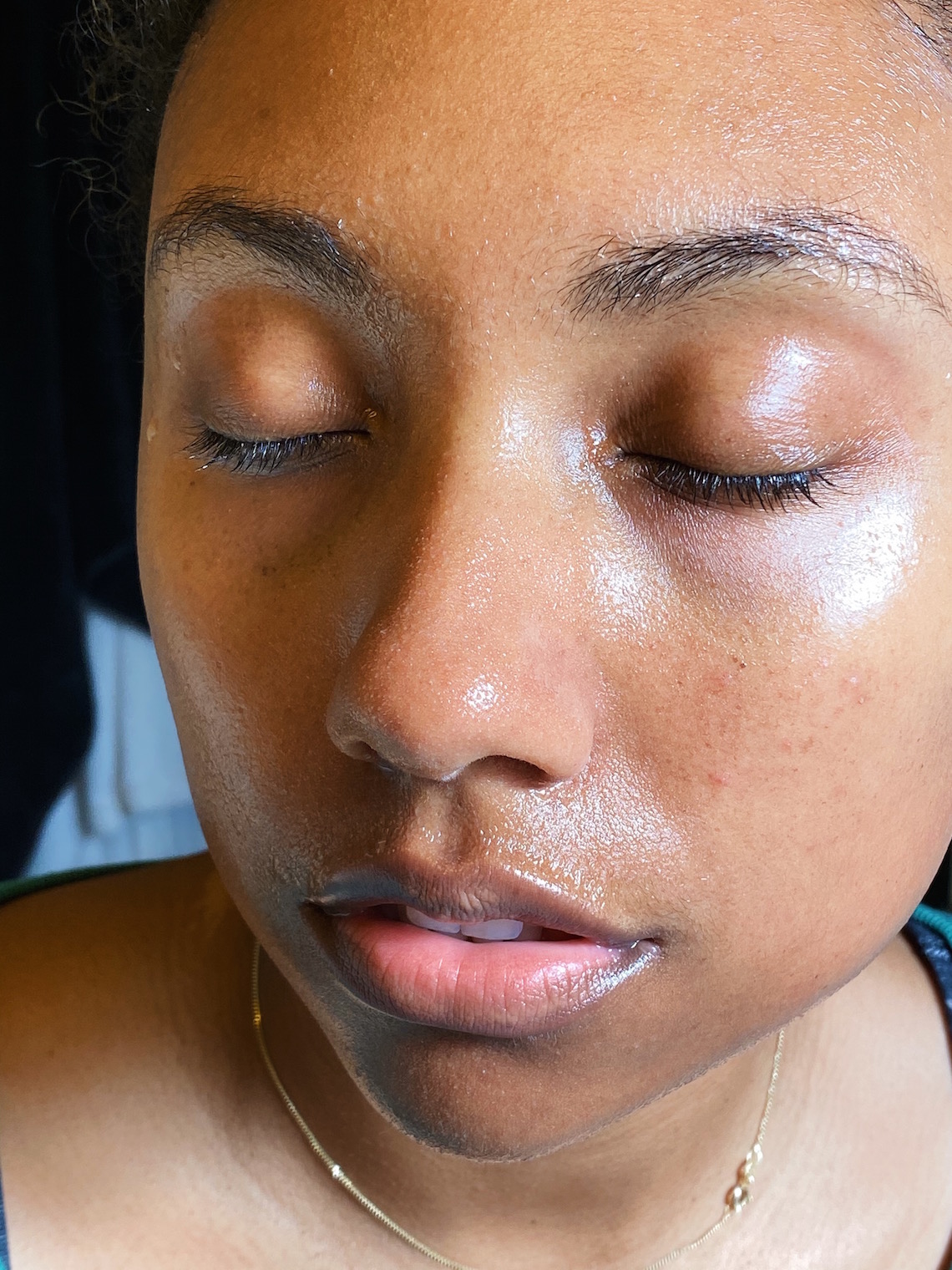 After rinsing, your face will feel SO smooth and soft, and may even be a little red from scrubbing off dead skin cells. It's kind of like a little mini facial at home, that leaves you with this clean glowy look and feel. I LOVE this scrub so much, and so happy I took a chance on trying something new.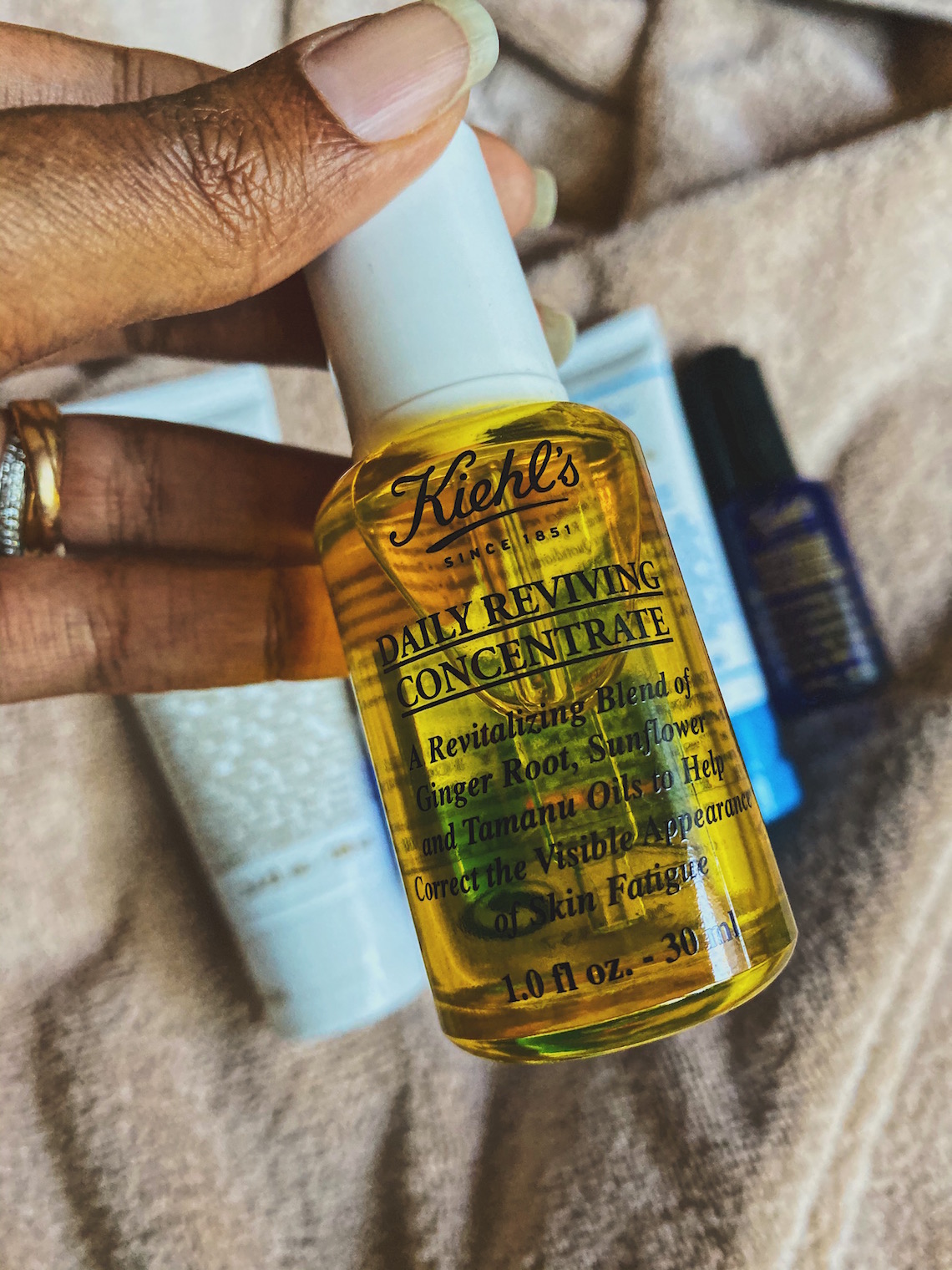 The Daily Reviving Concentrate is the perfect alternative to a typical moisturizer. However, you can use in combination with a facial cream or gel, which I do sometimes when I feel that I need additional moisture. This facial oil helps my skin look and feel fresh throughout the day, especially when used after exfoliation as I mentioned above.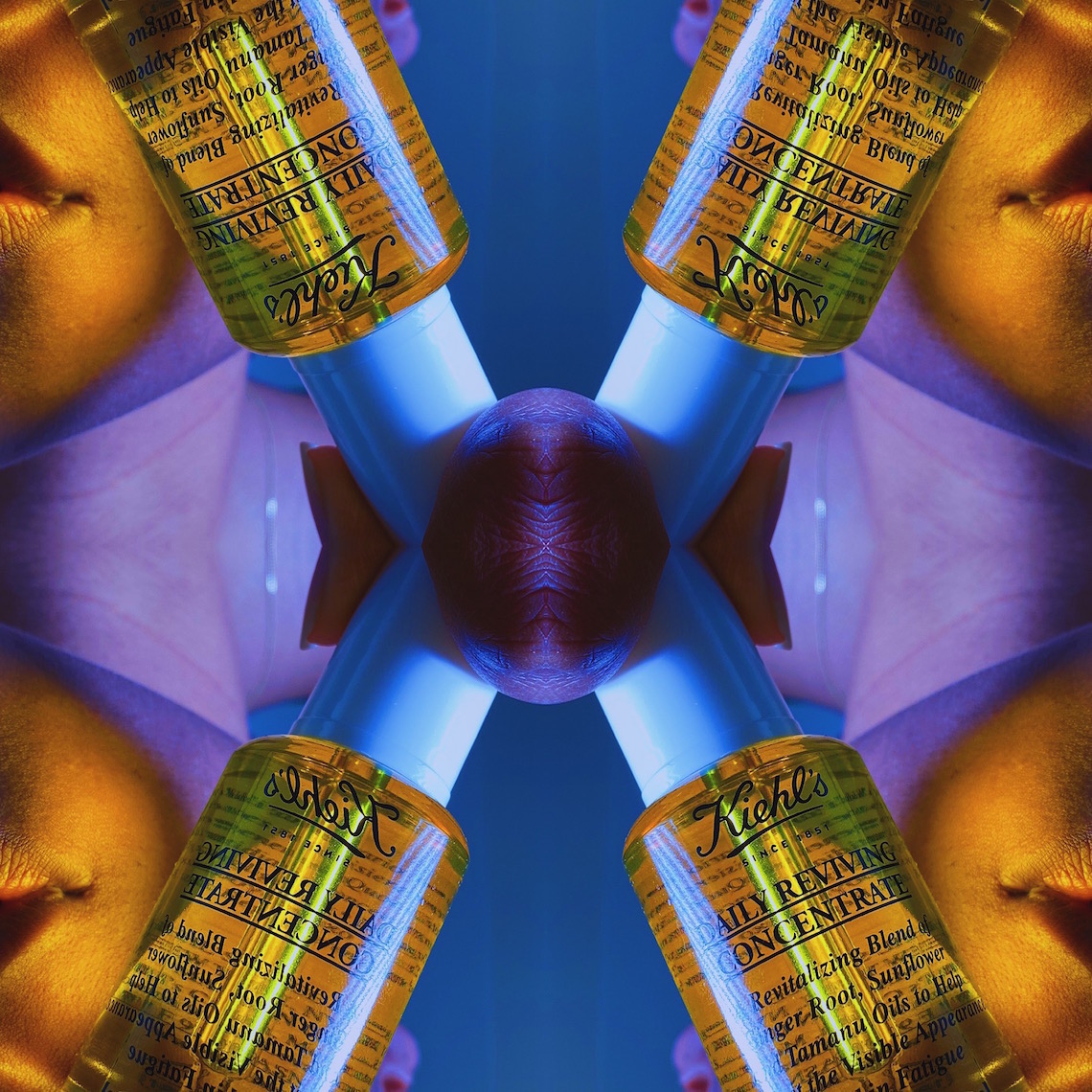 I don't use this oil every single day, because I don't feel that it's necessary for my skin. However, if I plan on going barefaced, no make up all day, this is an absolute must to keep that radiance and moisture locked in.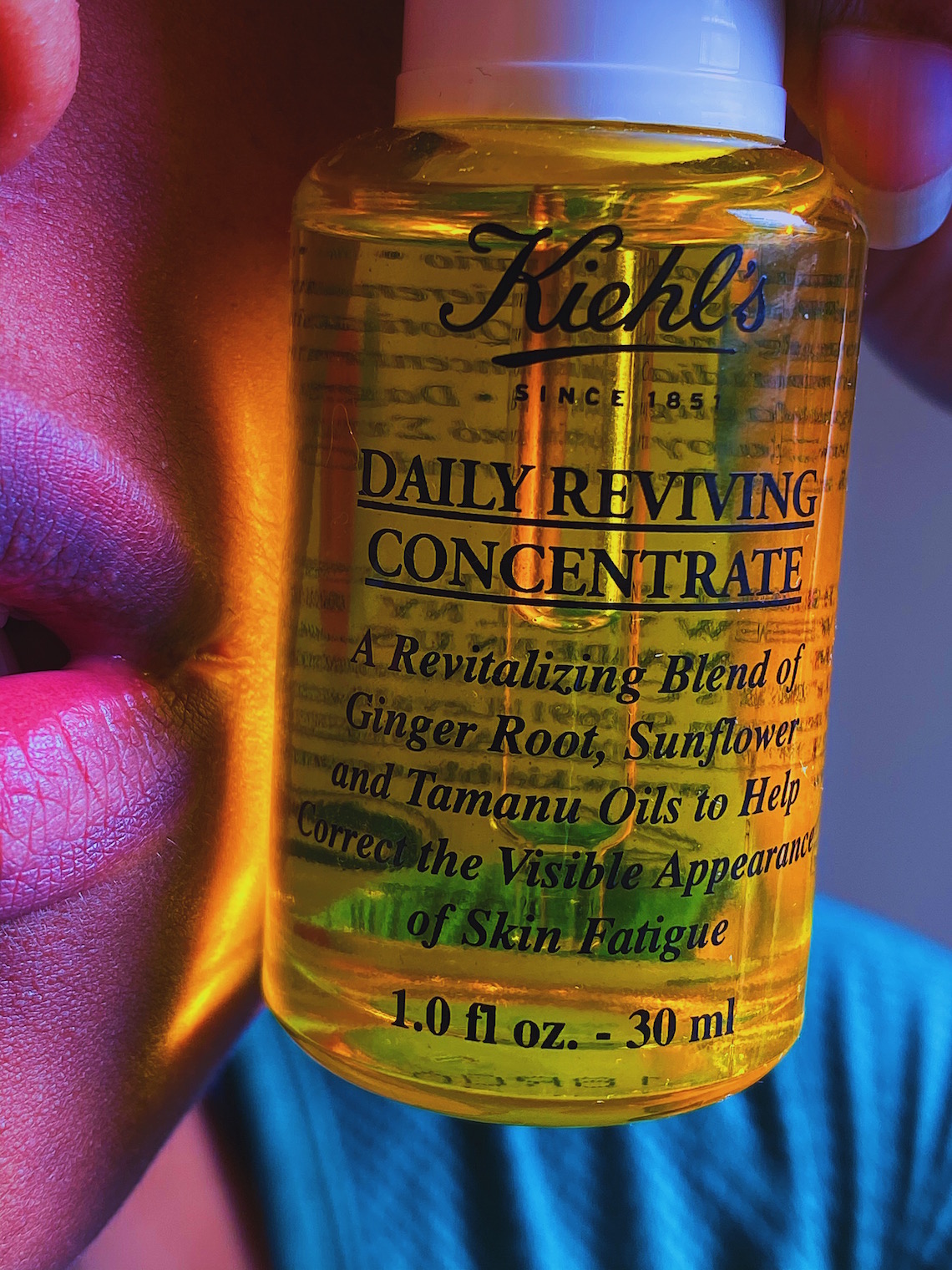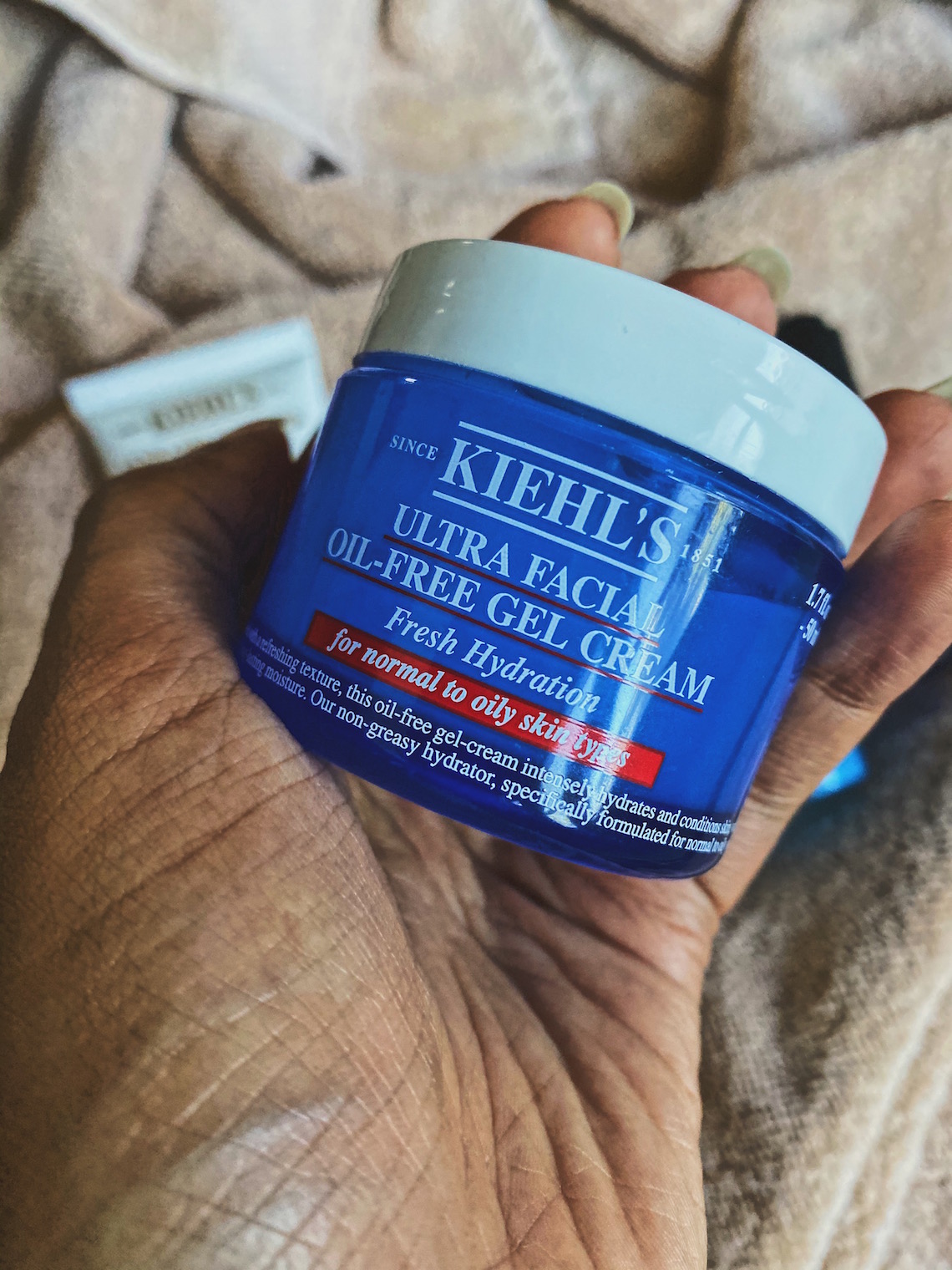 This gel moisturizer, like the Pineapple Papaya Facial Scrub, is brand new to my Kiehl's product collection. For years I used a gel moisturizer by Clinique, which I loved. However, I have been ready for quite some time to find a comparable Kiehl's version that would collaborate seamlessly with all my other Kiehl's favorites. There are so many reasons why I love this gel-cream, so I'm just going to list them here below.
3 Reasons Why This Gel-Cream Is A Need For Combination & Oily Skin Types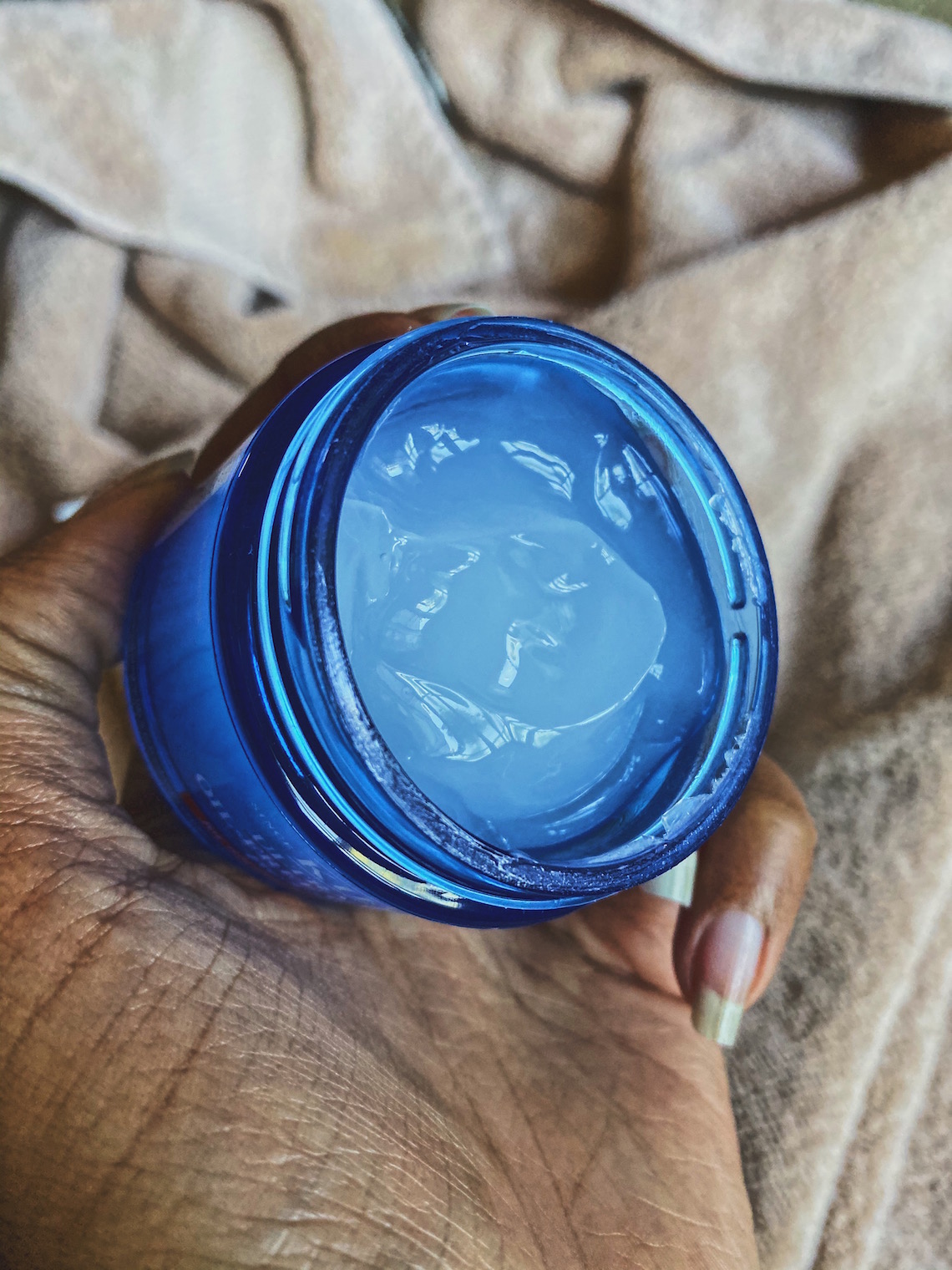 It's so lightweight and easy to use.
You don't even feel like you're wearing a moisturizer at all, except for the fact that your skin feels hydrated.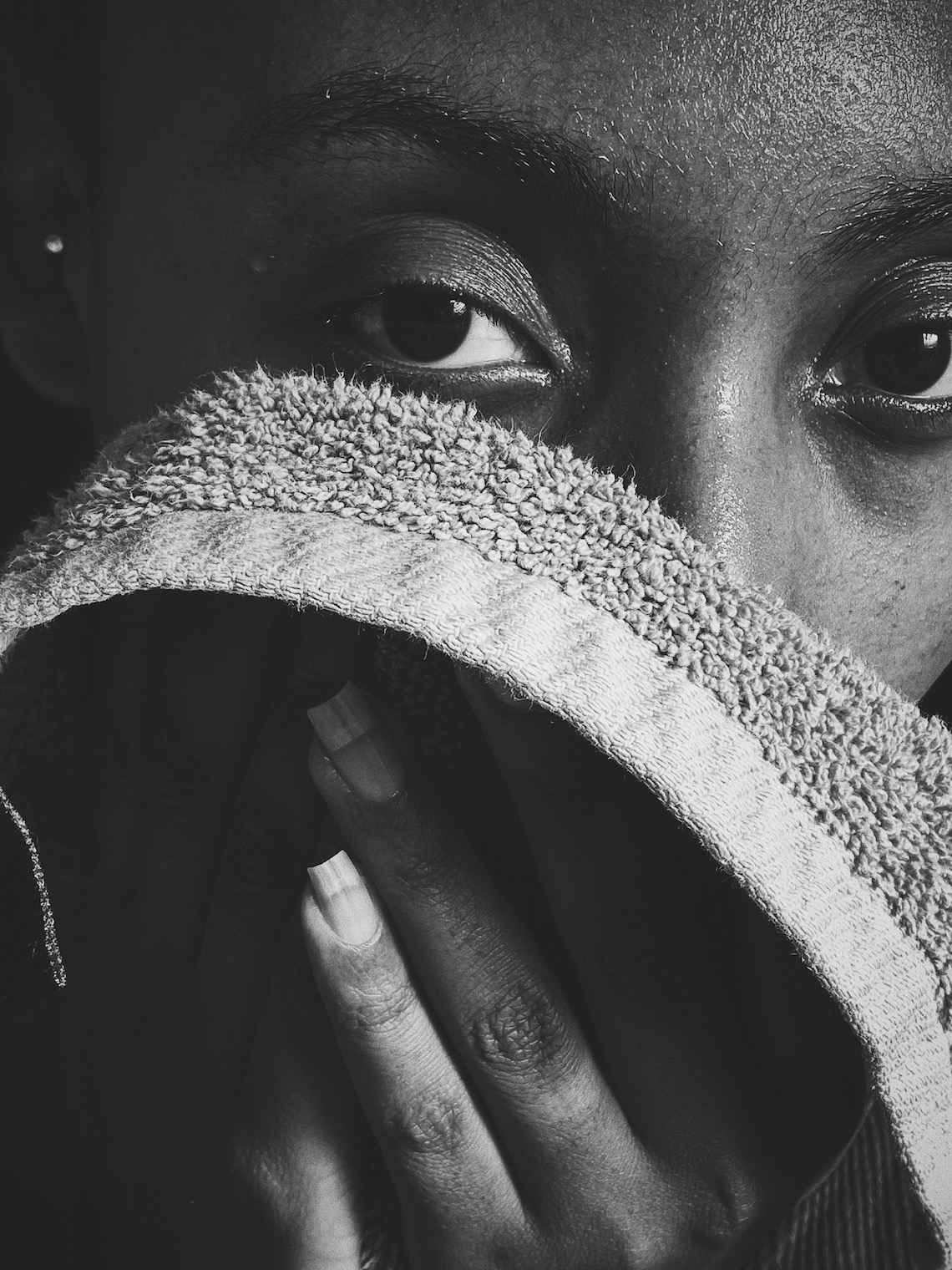 It works well under make-up.
Don't you hate putting make-up on top of a thick, heavy moisturizer? It can be too much, and sometimes cause skin to look oily, when we're trying to go for the "matte look". Because this gel cream is so lightweight, for skin more on the oily side, it's the best moisturizer to use before applying make up.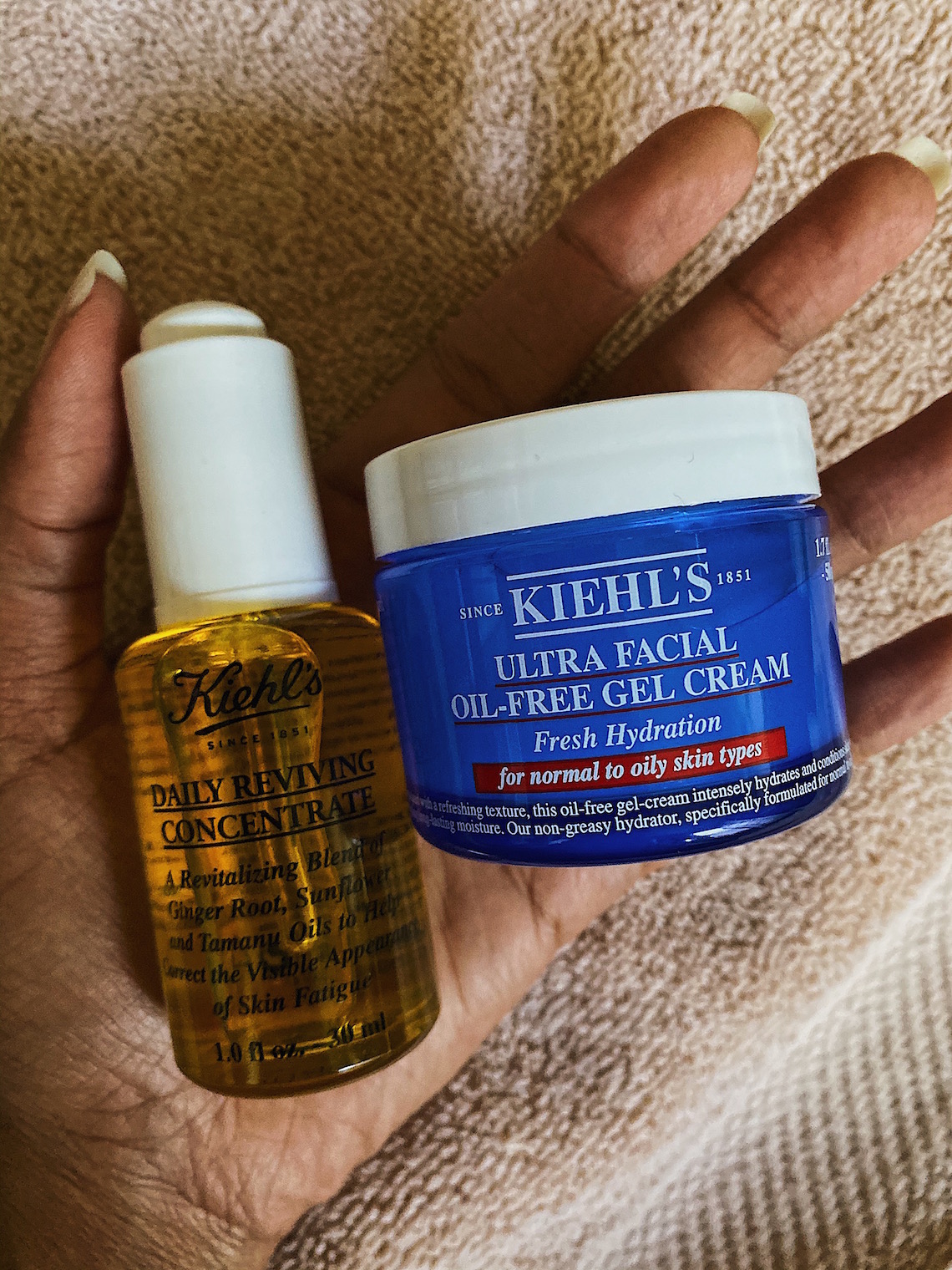 It's perfect for wearing in combination with, underneath the Daily and Midnight Concentrates.
At night, it just adds additional hydration if you had a long dry faced day. And in the daytime, if you're prone to get a little dry, especially in the colder months, this is the perfect cream to add under the facial oil for that extra moisture. Putting the oil Concentrate on top locks in the moisture from the gel cream. So make sure you're using your moisturizer first on your skin, and then layering on the oil, sort of like a sealant.
And there you have it, five of the best Kiehl's products for combination skin.
It's been a bit of a journey to figure out my favorites, and unlock all the secrets for how to use these products in a way that is best for my skin. My advice to anyone who wants to get the most out of their products is to talk to the Kiehl's experts either online or in store, and don't be scared try new things.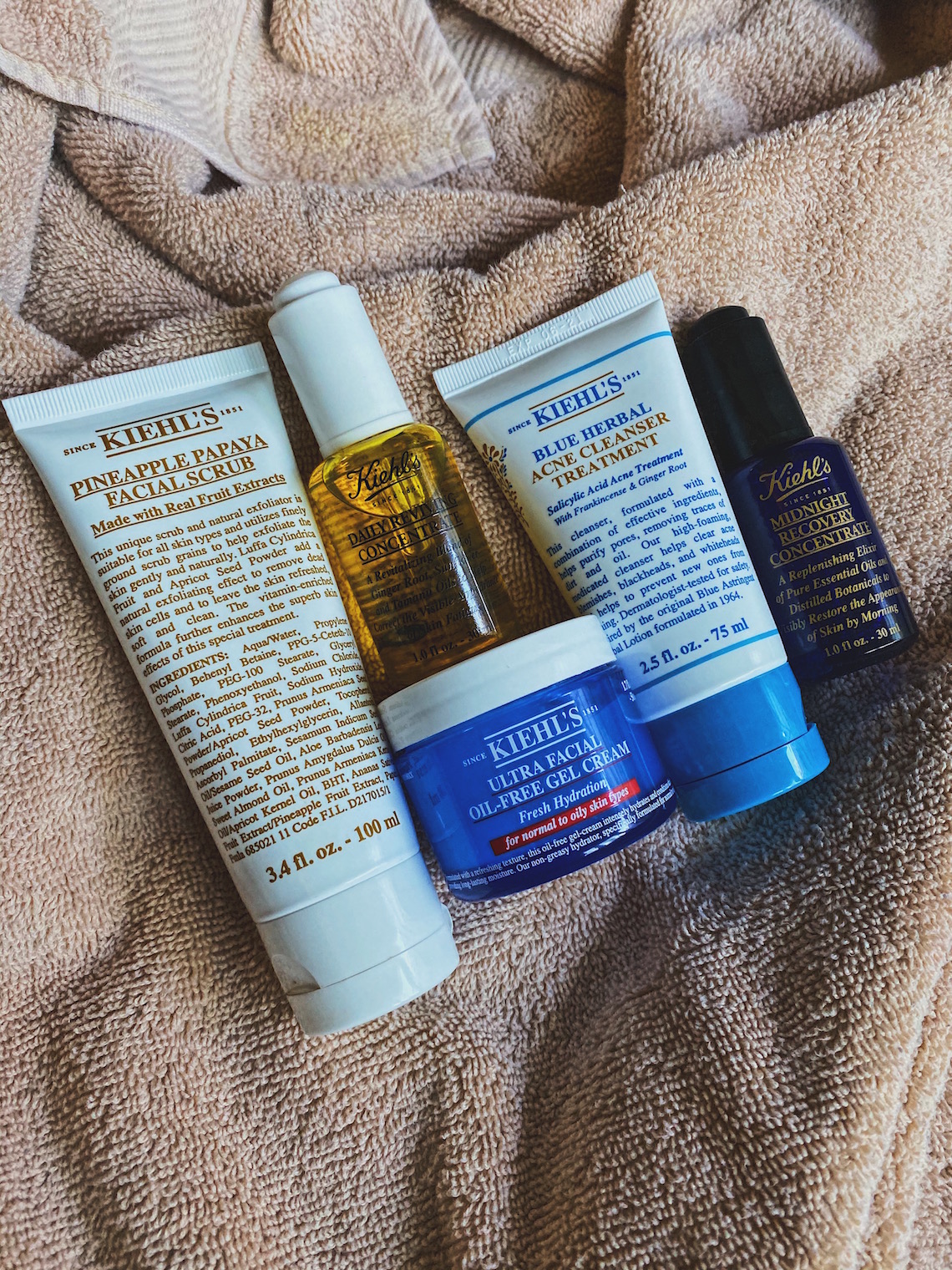 Really think about what your skin is lacking and then go on the hunt for that. Plus, Kiehl's always gives out the best product samples with purchases. This is one of the best ways to try new things for the low, low price of free.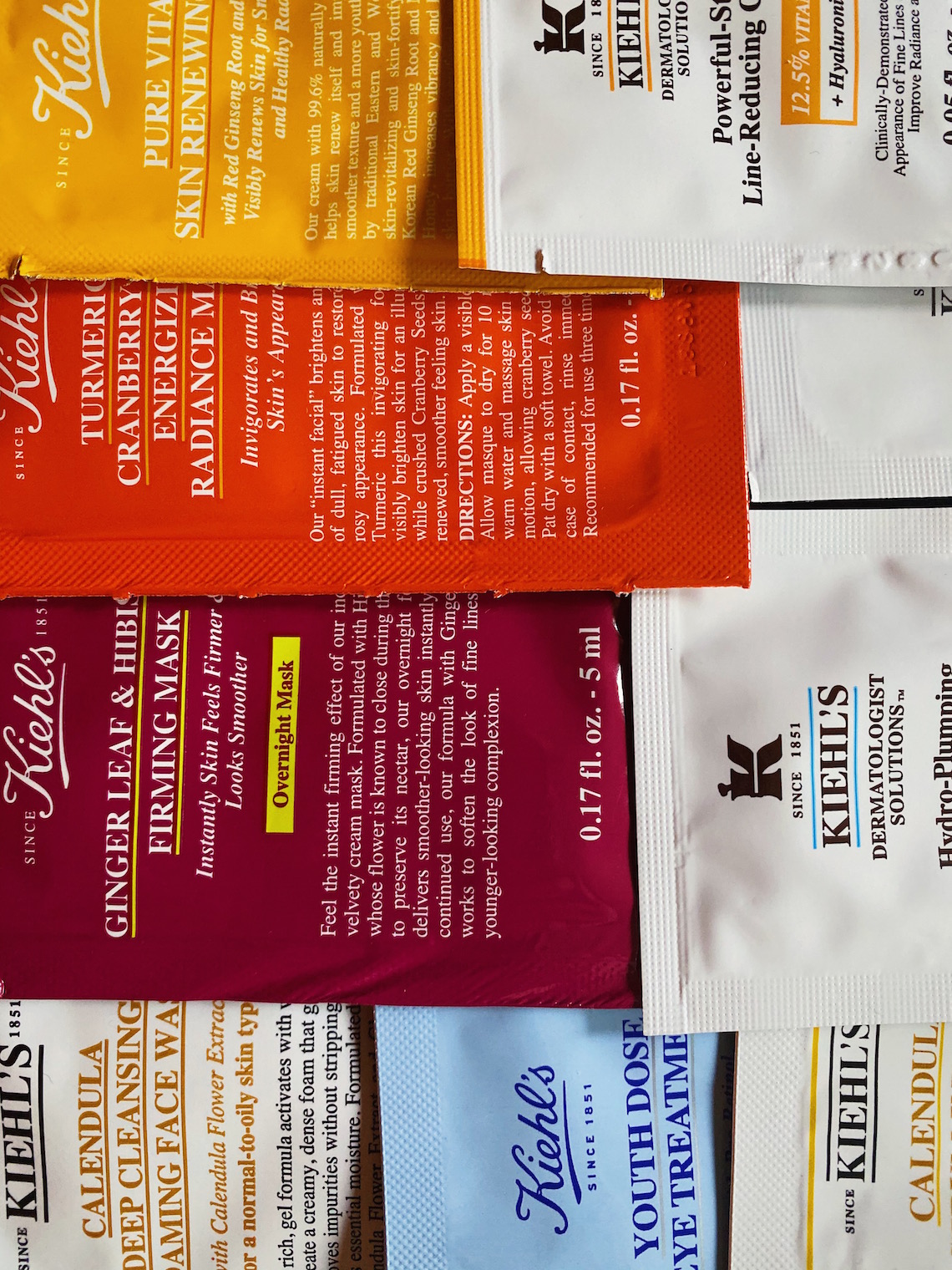 Now go, go improve that skin of yours.
Enjoy.
-KayGood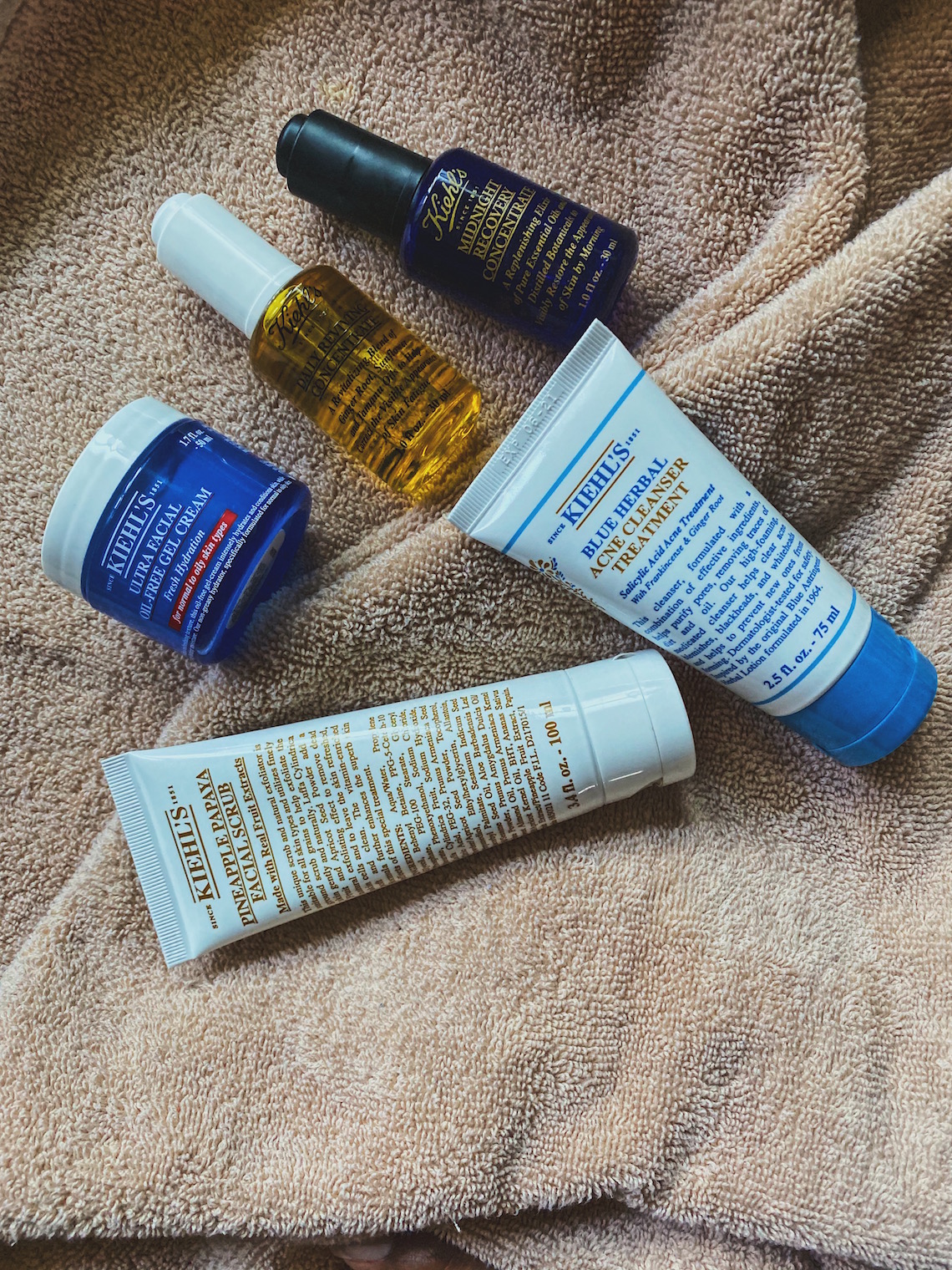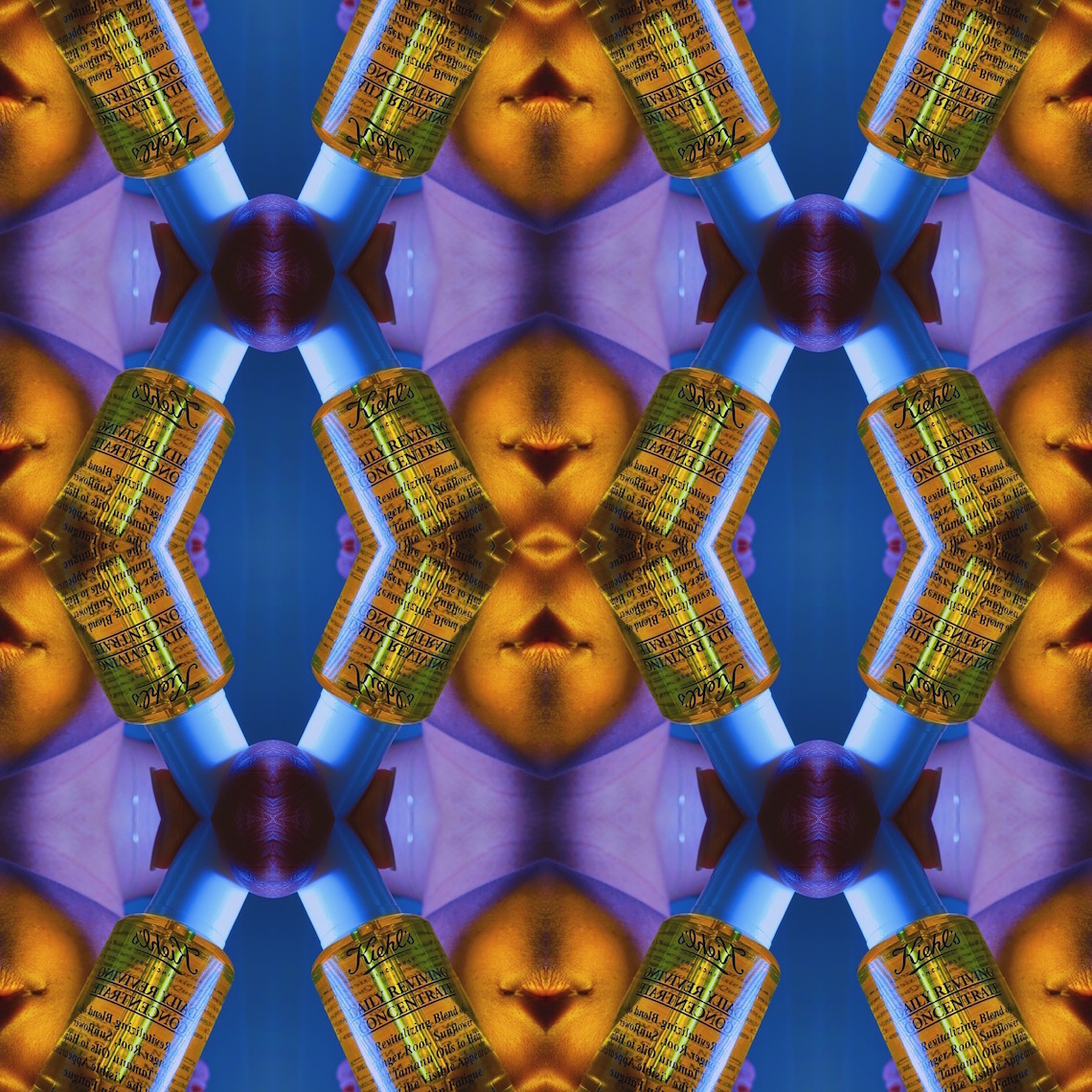 Please leave a comment if this was helpful, or if you have any more Kiehl's products for combination skin recommendations!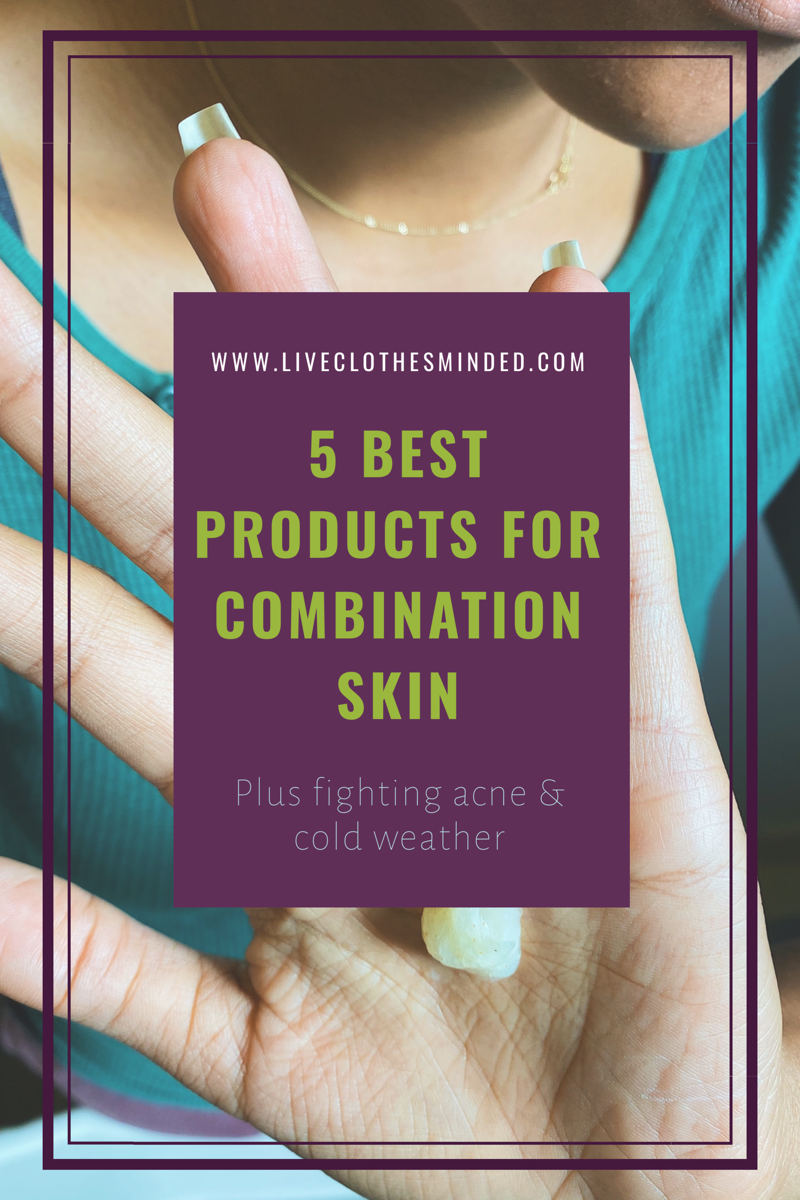 This article is not sponsored by Kiehl's or any other product brand mentioned.