Five months in and I already see that being a mom is the hardest, yet most rewarding job in the world.
Being a mom has brought countless amounts of newness into my life. I titled this post 7 biggest, but honestly this is just seven of many surprises that I thought would be fun to share. I'm sure both new moms and veteran moms can relate.
Outfit deets at the end. Enjoy =)
-KayGood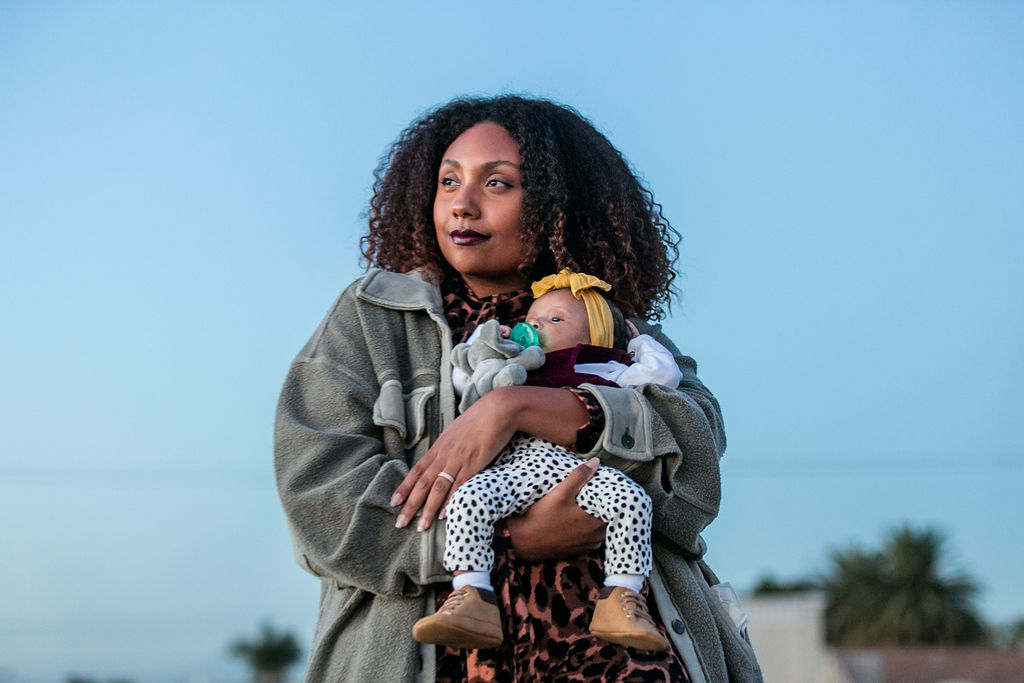 1. Breast Feeding Is Hard
Simply put, breast-feeding is hard. I'll eventually share my full experience with breast-feeding in another post. But to put it shortly, before I had Trinity, I just thought breast milk was going to flow freely and baby girl was going to properly latch on with ease. But to my surprise, latching on for the first time was extremely painful. And it took me a while to get comfortable nursing without the nipple shield. I was only able to exclusively breastfeed for one month before I had to supplement with formula. And now, at five months old we are doing mostly formula, and starting homemade baby food. I can still nurse or pump here and there, but at this point Trinity prefers the bottle and it's been more convenient for us to give her formula. Of course as a new mom, sometimes I feel bad about it, but I try not to be so hard on myself.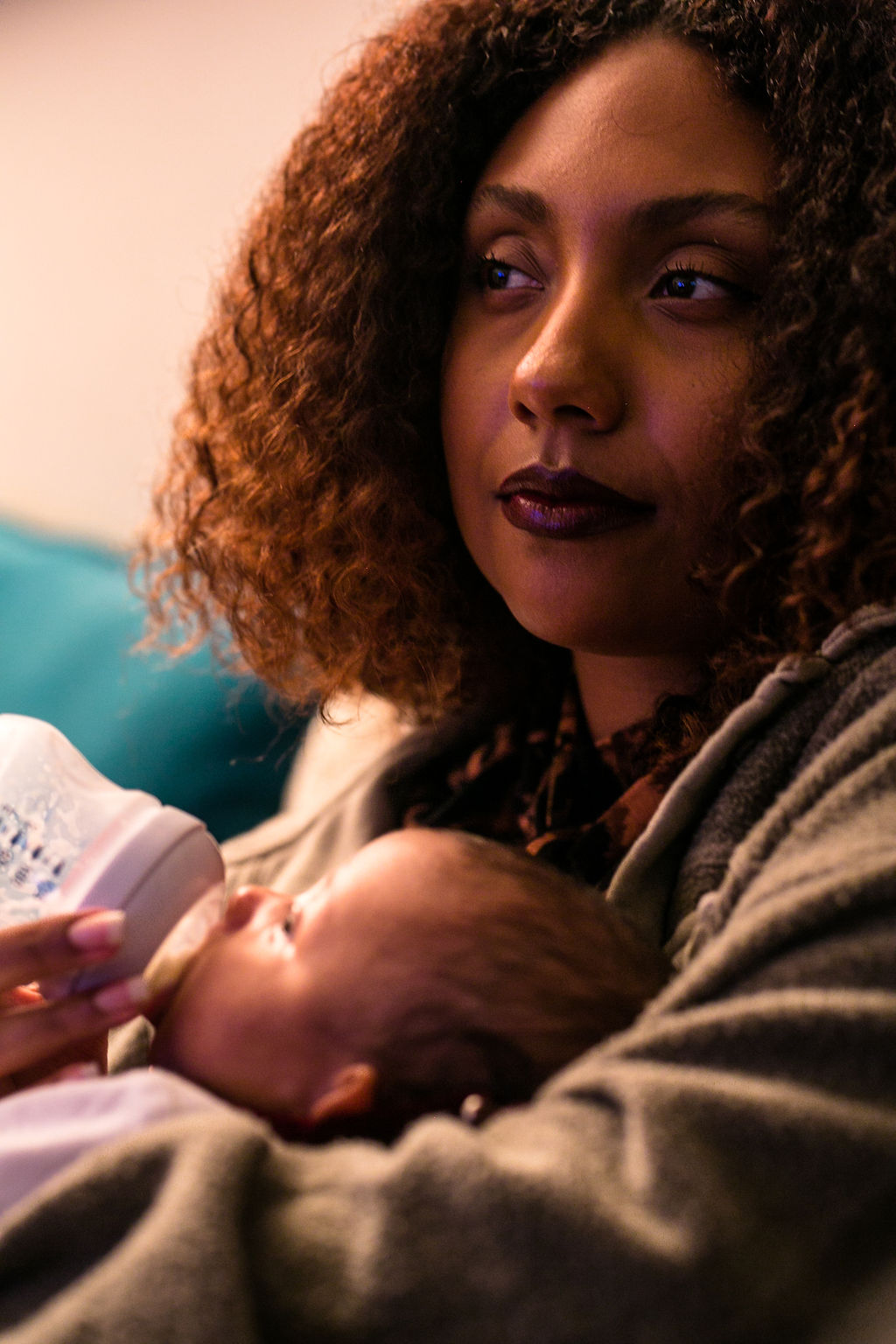 2. Neck, Back & Shoulder Pain
Oh my. The back pain. I did not expect this at all. It's not the worst back pain I've ever had, but it is an overall back pain that cannot be ignored. From breast or bottle feeding, to lifting and burping and changing diapers. It's new, repetitive movements that my body wasn't used to. So from my shoulders to my tailbone, I've had a lot of discomfort. On the contrary, I will say that this new mom is getting stronger, which is a great thing.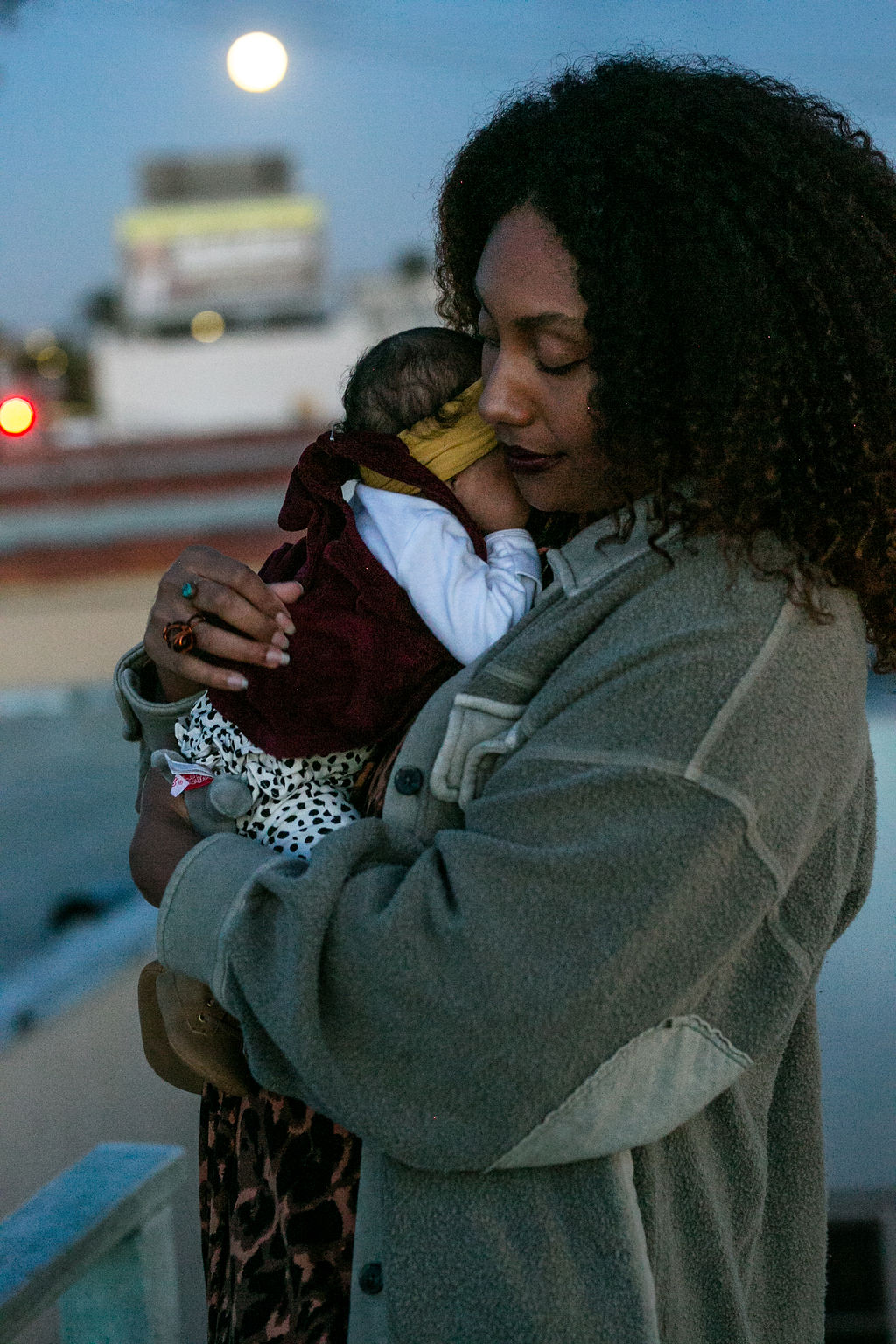 3. Protective Anxiety
The first couple of months postpartum I was really protective over Trinity. I just didn't feel comfortable with her being around anyone, and I also didn't feel comfortable sharing her on social media. She had been safe in my stomach for nine months and I wasn't ready for that comfort and security to end. I really felt overwhelmed by that anxiety. But now, at five months old, I'm feeling a lot more easy going and not quite as anxious about it. But either way, I think this new mama might be protective for a while. Check out one of my maternity shoots here.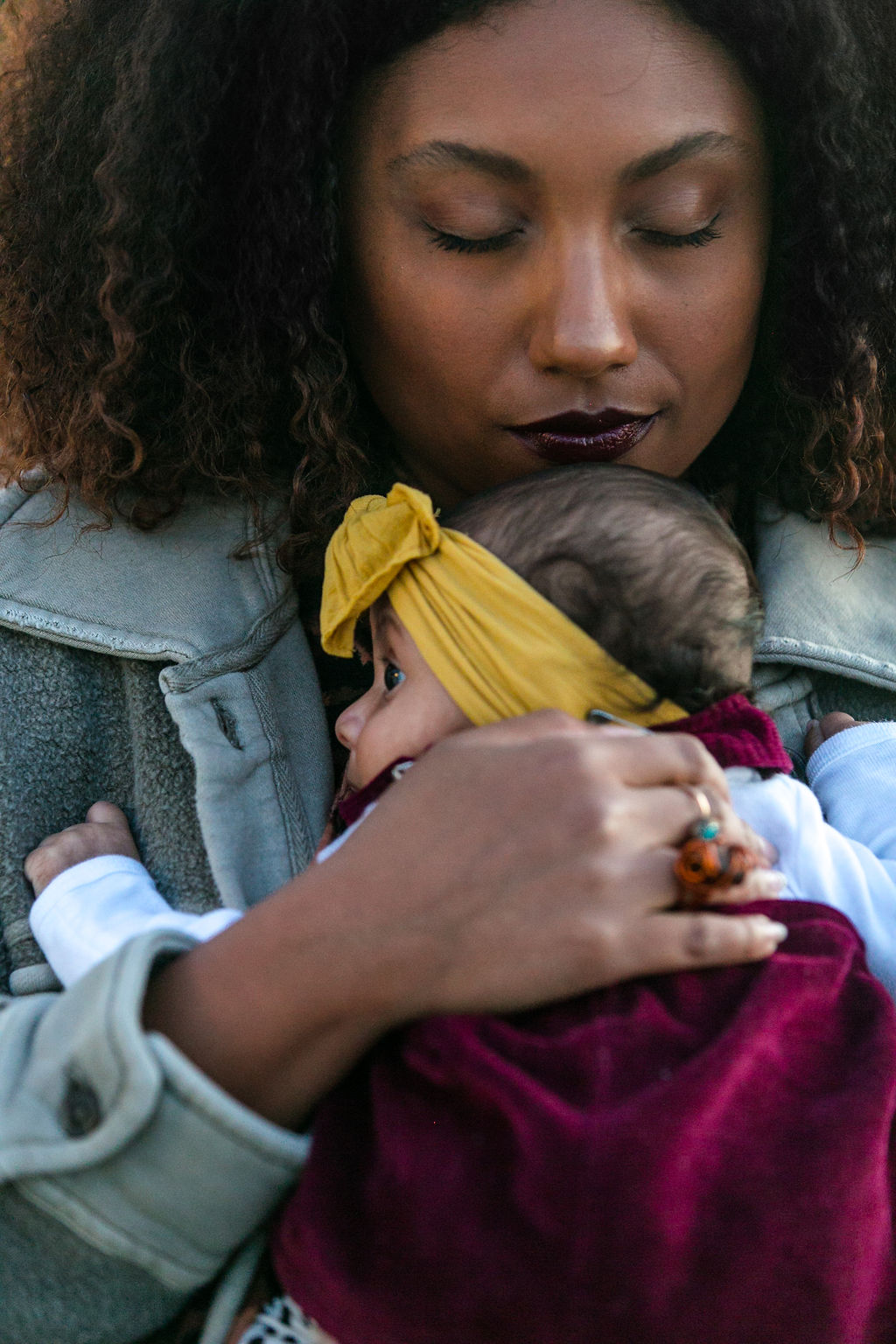 4. Postpartum Body Image
Unfortunately, I didn't take a picture of my postpartum body at the hospital. For the way that I felt, taking a picture of that worn out body felt ridiculous. But in hindsight, I do wish that I would have taken a picture just for memories and reference. However, a few weeks into mommy-hood I wasn't too dissatisfied with my body, surprisingly. I kind of just decided to give myself grace in that area. Granted, I weigh more now than I ever have, wearing a pants size 16, I am doing my best to embrace this part of the journey! And also blame some of this extra weight on these Covid times. Speaking of Covid, where were you when the world shut down back in 2020? Click here for my crazy story.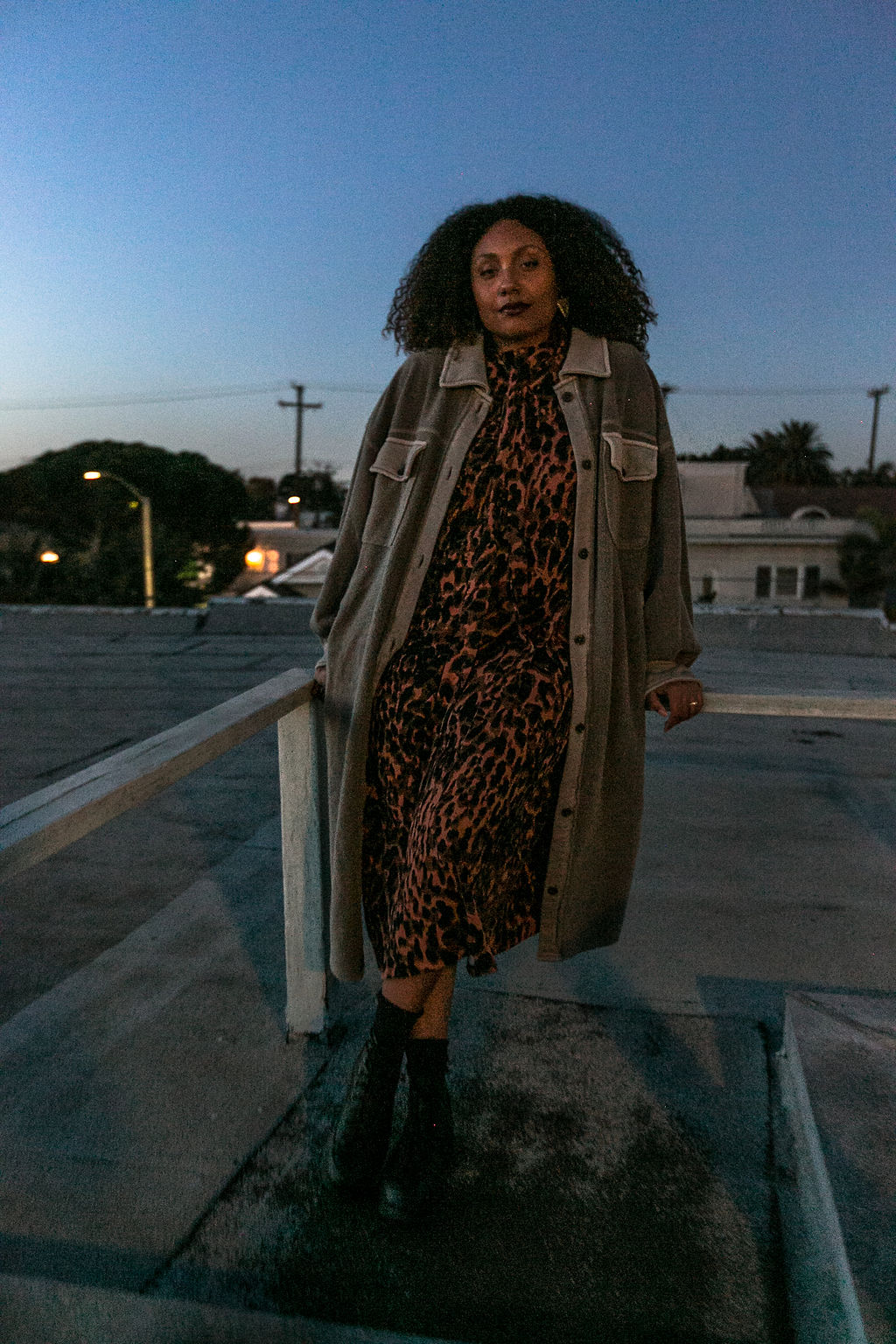 5. Pregnancy Eating Versus Postpartum Eating
When I was pregnant I ate quite a bit differently than I do now, and prior to pregnancy as well. During pregnancy, I ate a lot more eggs (specifically hard- boiled) than I would have pre and post pregnancy. My desire to eat a hard-boiled egg literally diminished the moment I came home from the hospital. Food in general just became less enjoyable after giving birth. Something about being pregnant just made everything taste so good! Surprisingly, while I was pregnant I didn't have anything that I can remember being turned off by, thank God. But now, five months postpartum, my eating is pretty much the same as it was before being pregnant. Eggs don't matter as much (like they normally don't) and cravings aren't that strong. Now it's time to start focusing on eating healthier to lose the extra new mom weight. Definitely easier said than done though… Maybe I should do Whole 30 again? See when I did Whole 30 here.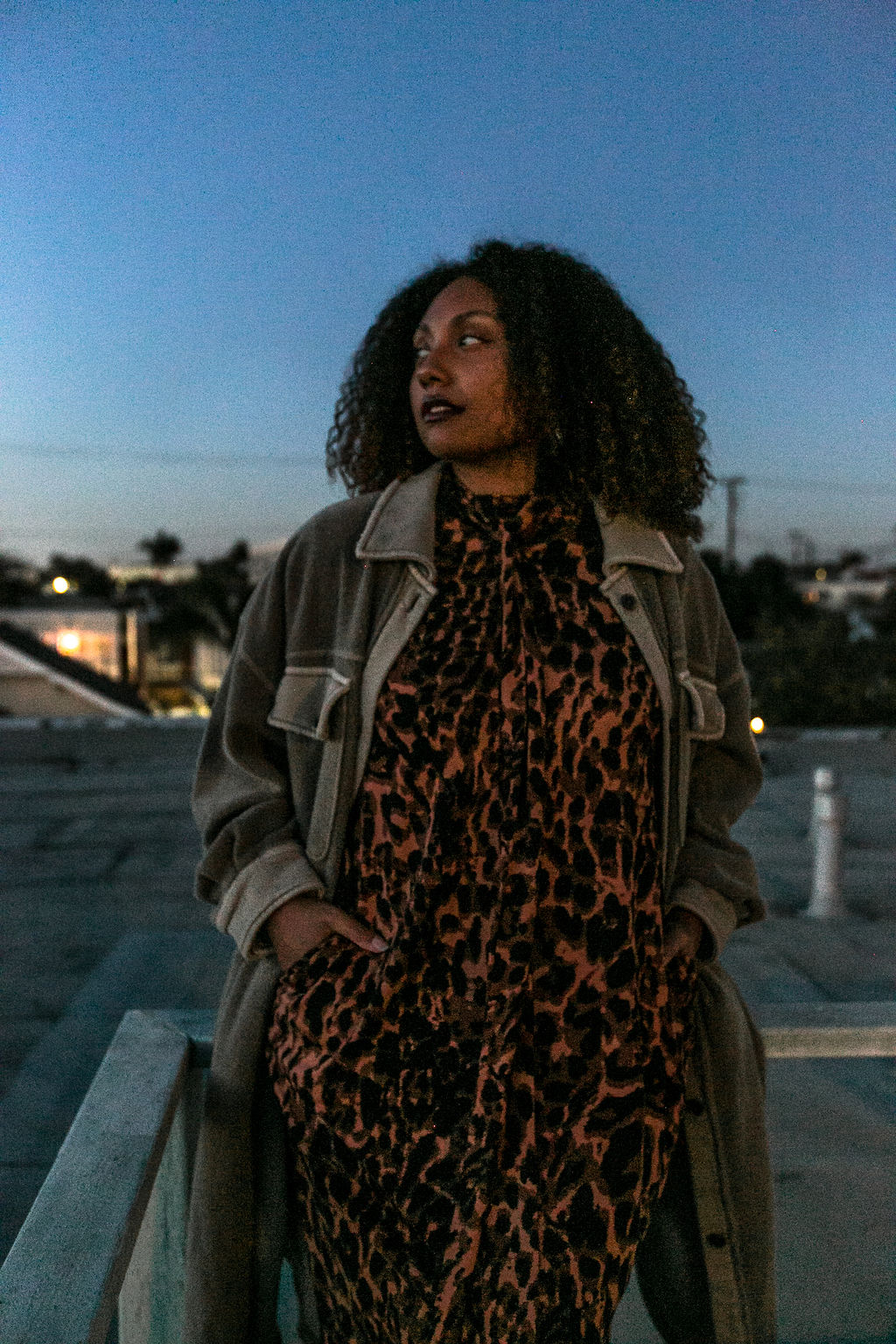 6. Love, Versus Falling In Love
When you love something, you usually know immediately. The moment that we found out that we were pregnant, I knew immediately that I loved this baby, even without her being an actual physical being yet. But it wasn't until a few days after having Trinity at home with us that I realized I was falling in love with her. Falling in love comes with getting to know someone. And while it didn't dawn on me until I had her in my arms, I was absolutely getting to know a whole new person. At five months old, I am completely in love with my girl, and I would imagine that the falling in love process will carry on for quite some time as she continues to sprout and express herself.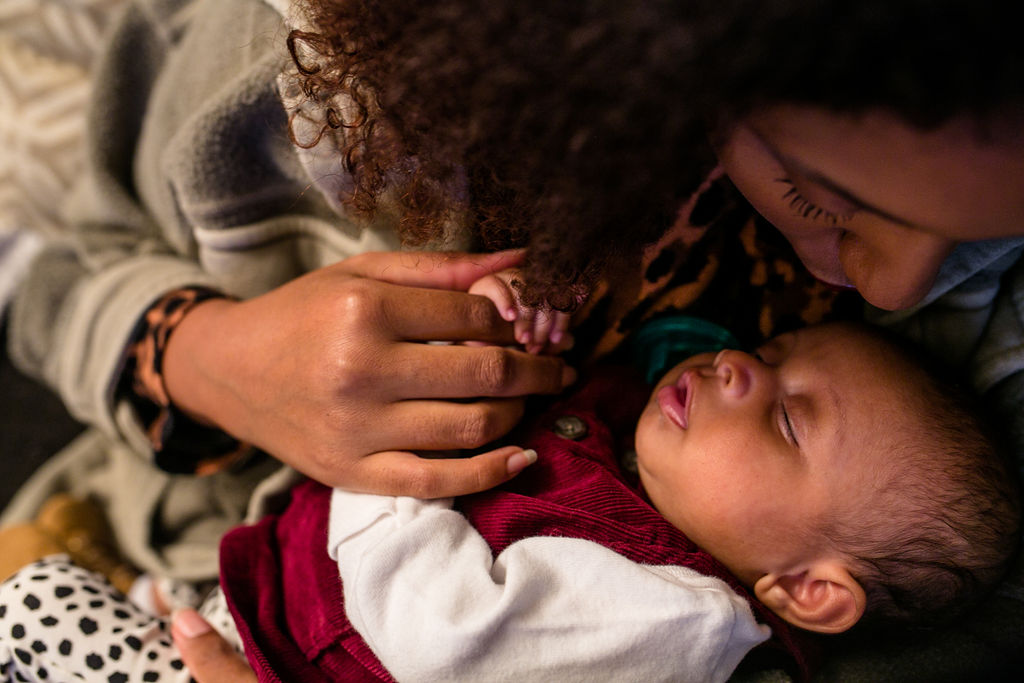 7. Intuition & Confidence Going Up
What was I even doing with my life before being a mom? Making sure her needs are met has become my top priority, and it makes me look at how I spent my time before she was here, a bit differently. Don't get me wrong, even before being a new mom I liked to assess my values and move through life accordingly, spending my time wisely. But now, every single minute is precious. Many things in my life have changed with her presence, and even though it can be challenging to make adjustments, making those changes to have more time with my little sweetheart feels graceful and effortless. Tending to her needs is becoming more intuitive with each day, which in turn is increasing my confidence as a new mom. And I'm hoping that my intuition will only get stronger as the years pass. Lord willing!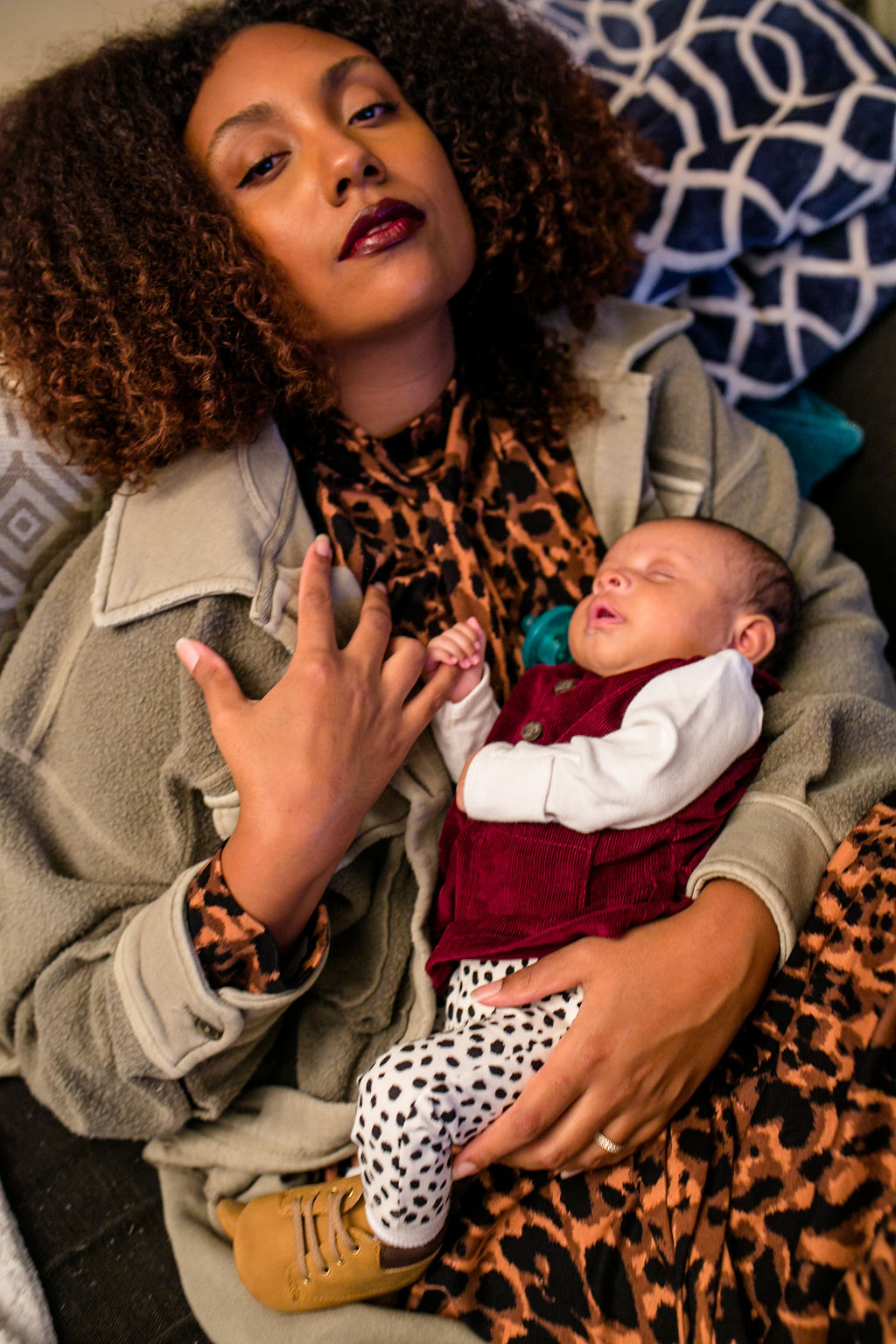 Mommy's Outfit:
Dress: Macy's INC
Jacket: Nordstrom Free People
Shoes: Converse Chuck Taylor All Star Lugged Winter 2.0 'Cold Fusion – Black' (I bought these from Macy's for $110, but I can't seem to find them on the Macy's website to link here. The only site that I am able to link to is GOAT. And they are definitely marked up.)
Baby's Outfit:
Pants: Old Navy
Dress: Old Navy
Shoes: Walmart
Headband: JC Penney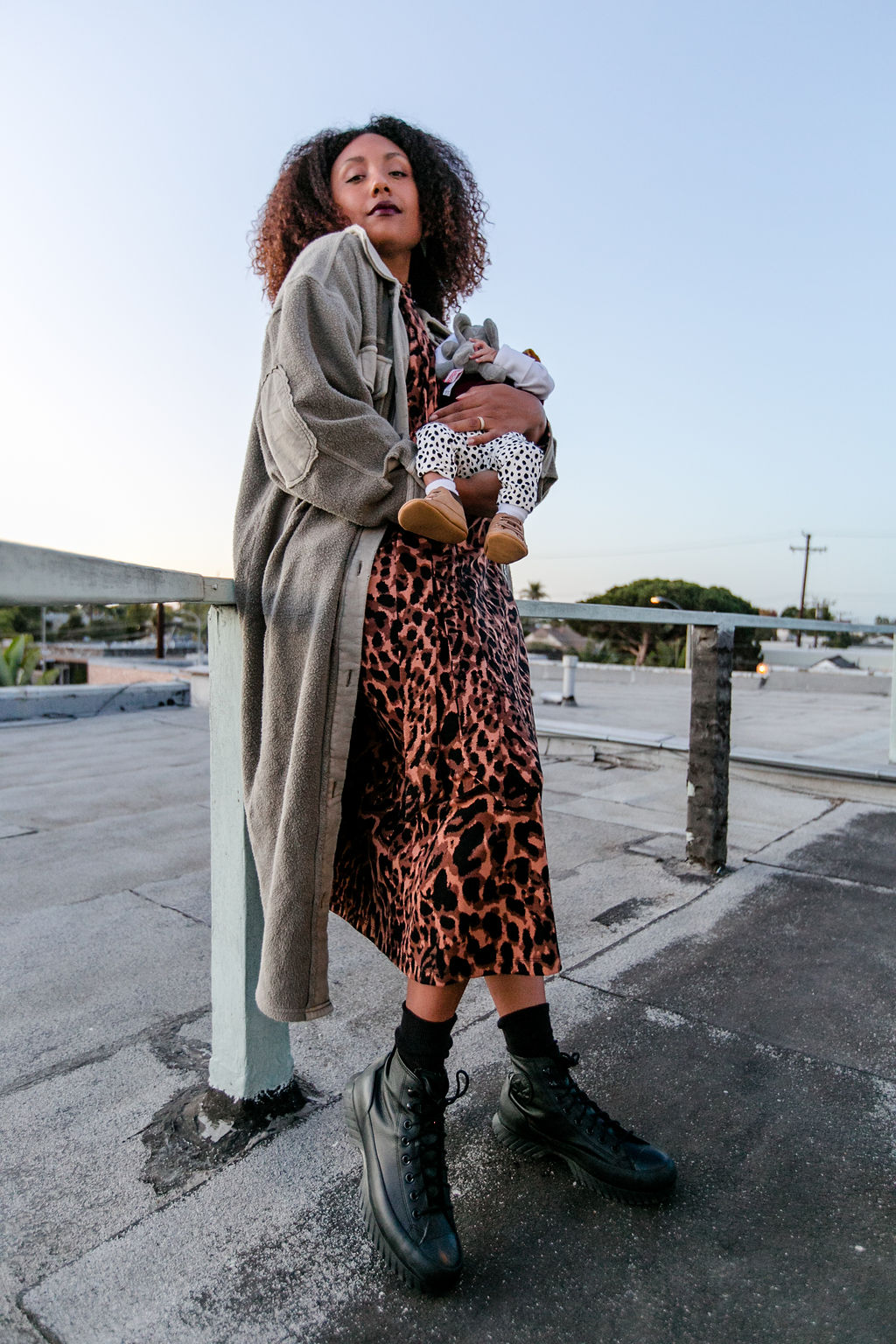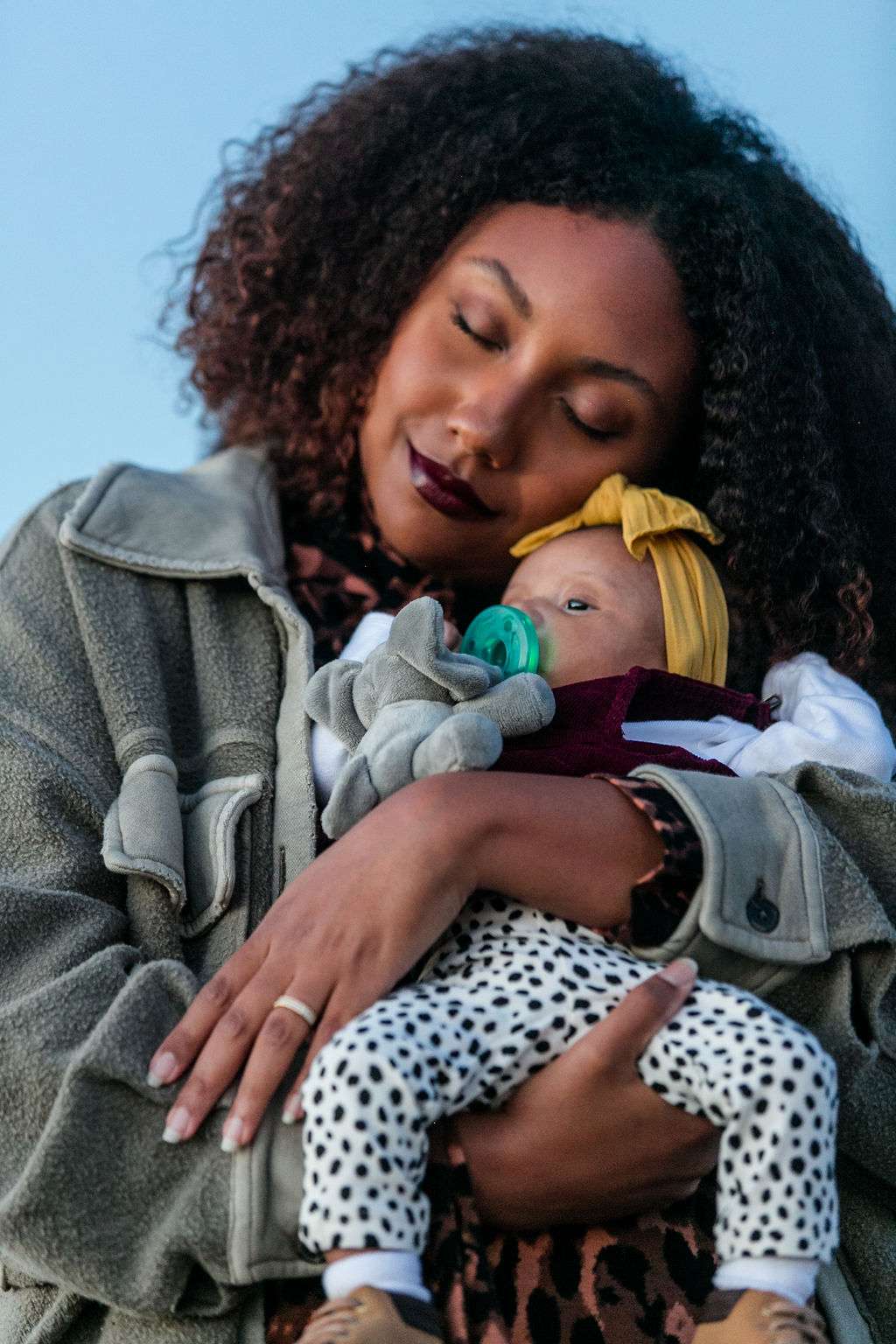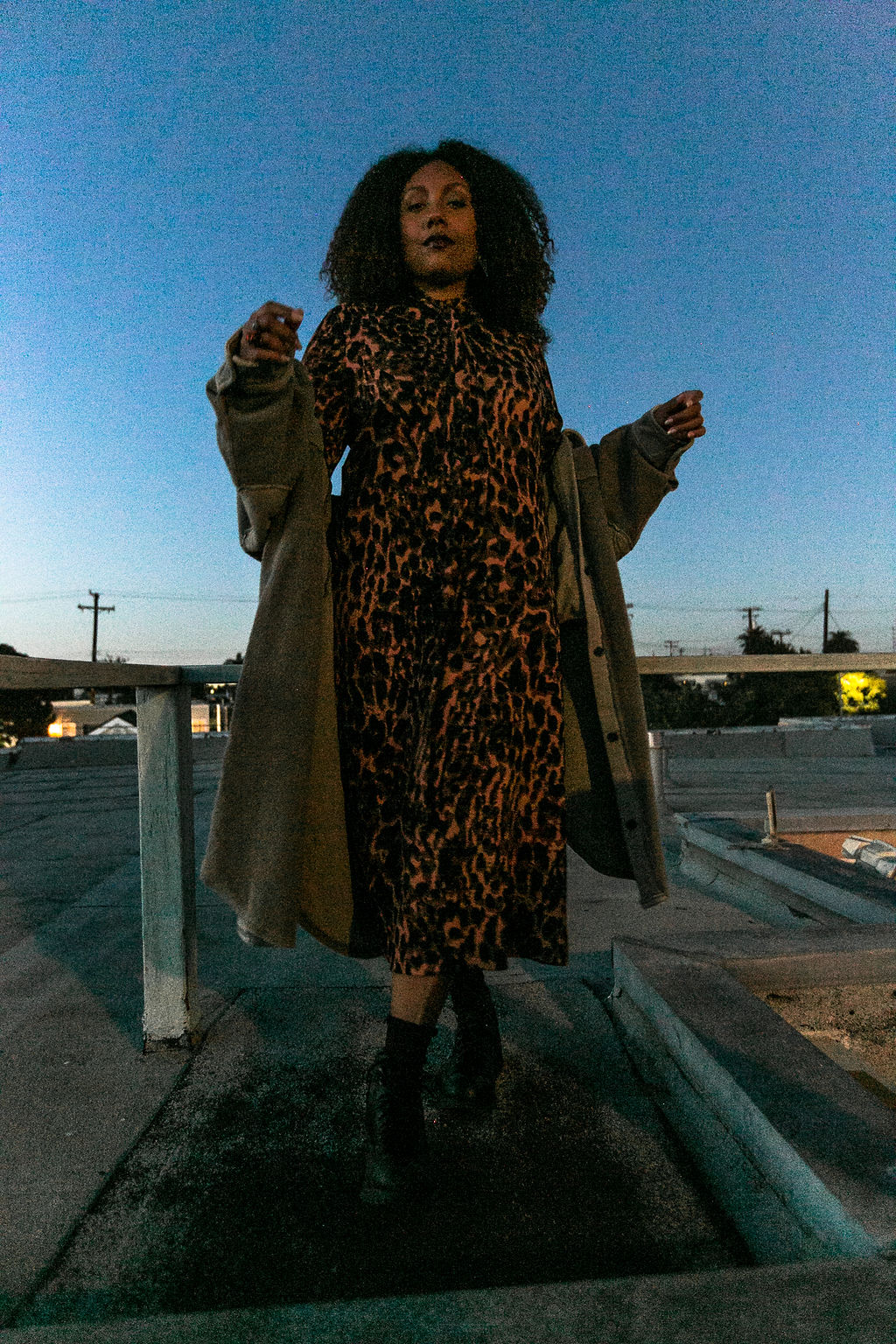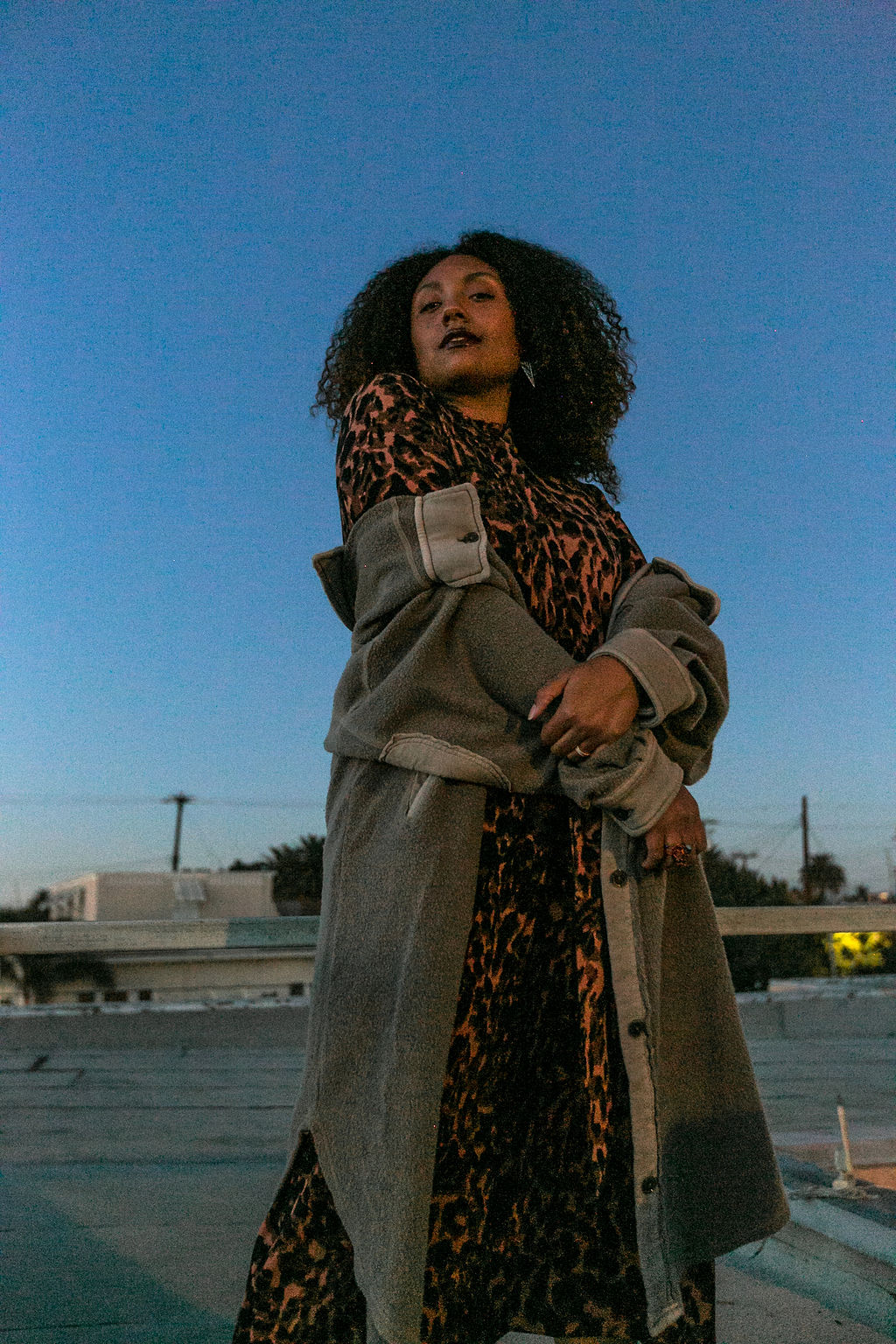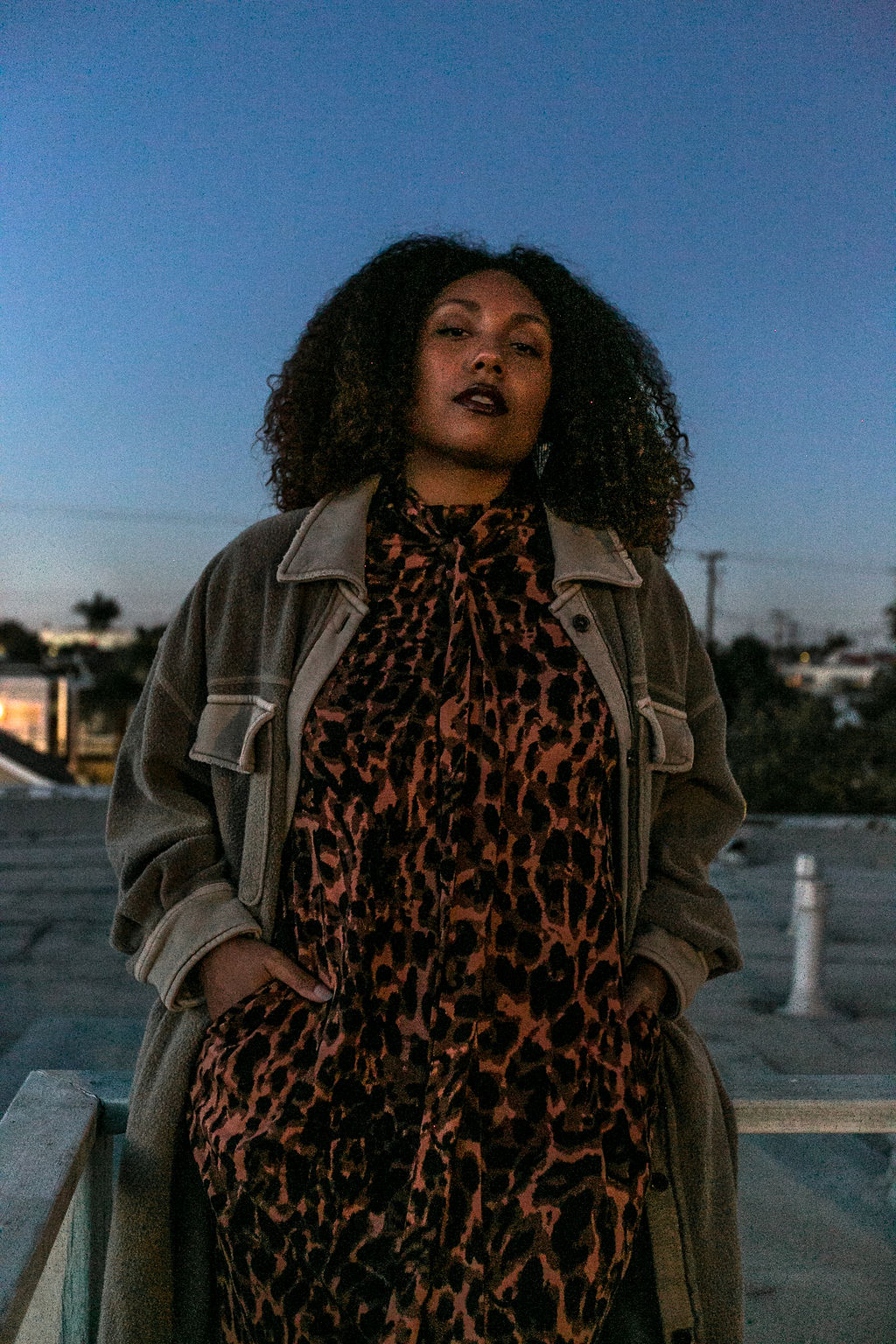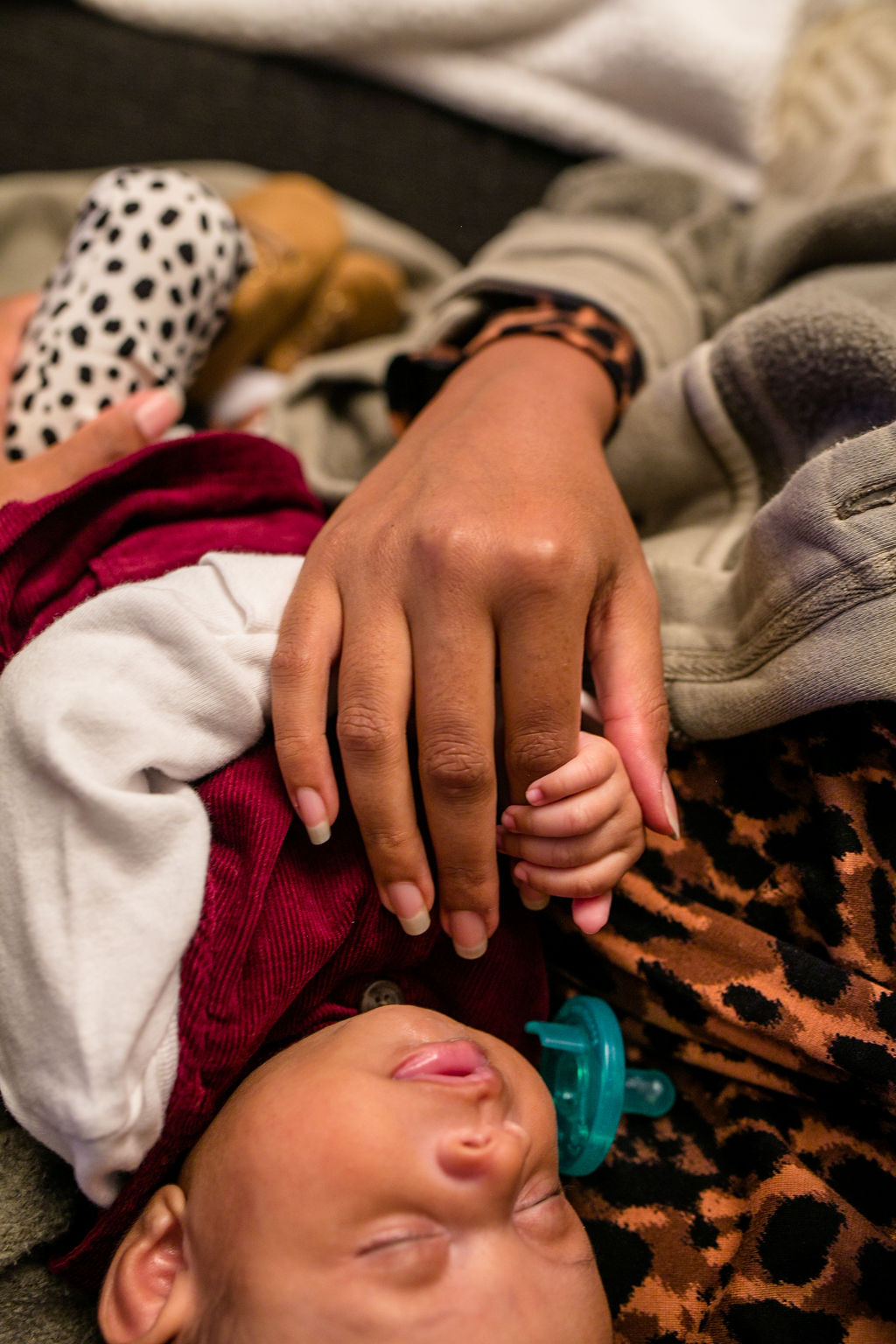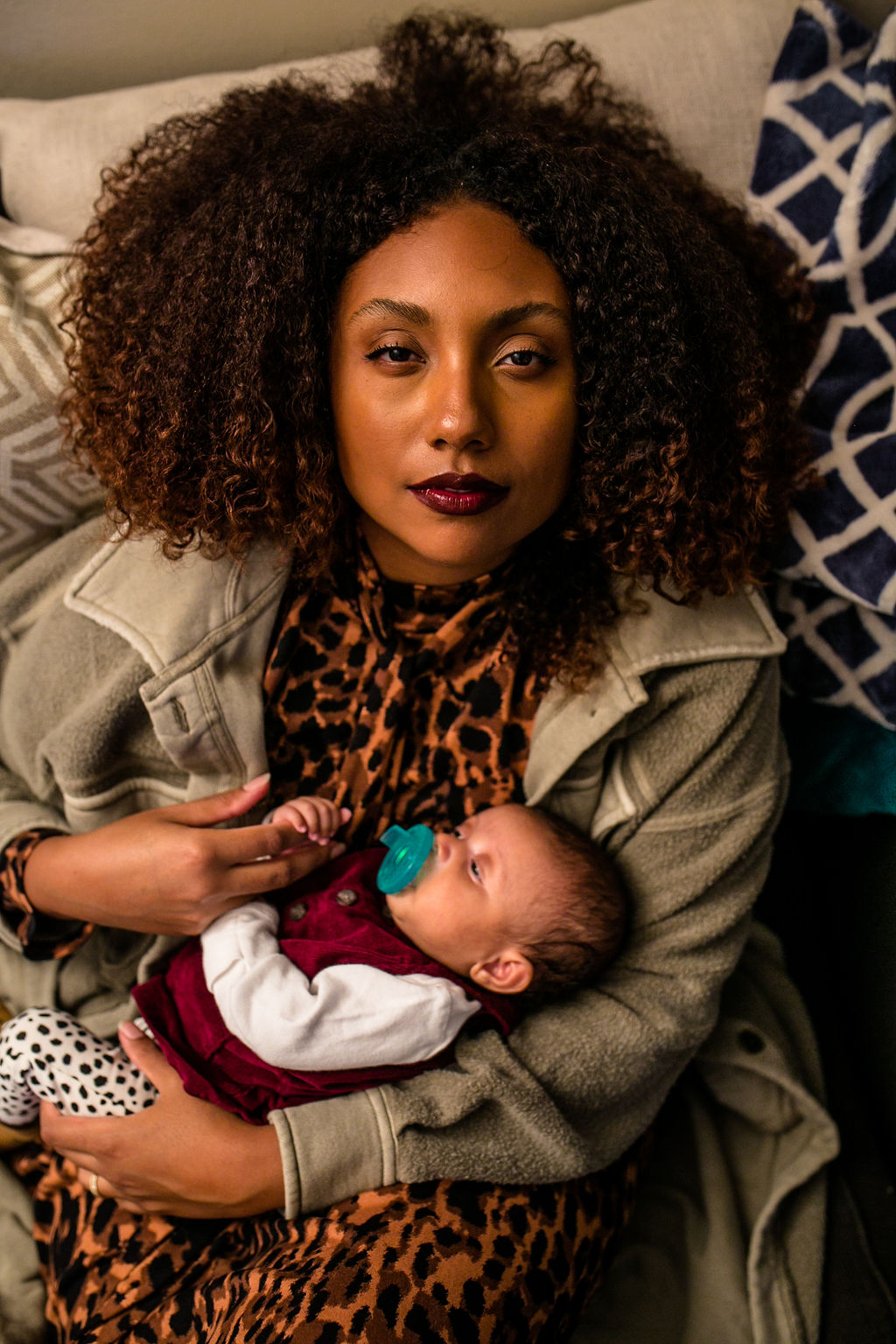 This post is not sponsored by any of the brands mentioned. All clothing was purchased and styled by the owner of Liveclothesminded.com. You know, this post reminds me of another. Stay a little longer and check out my 7 big moments here.